Admissions
A separate admissions policy is available for the school's Nursery – Little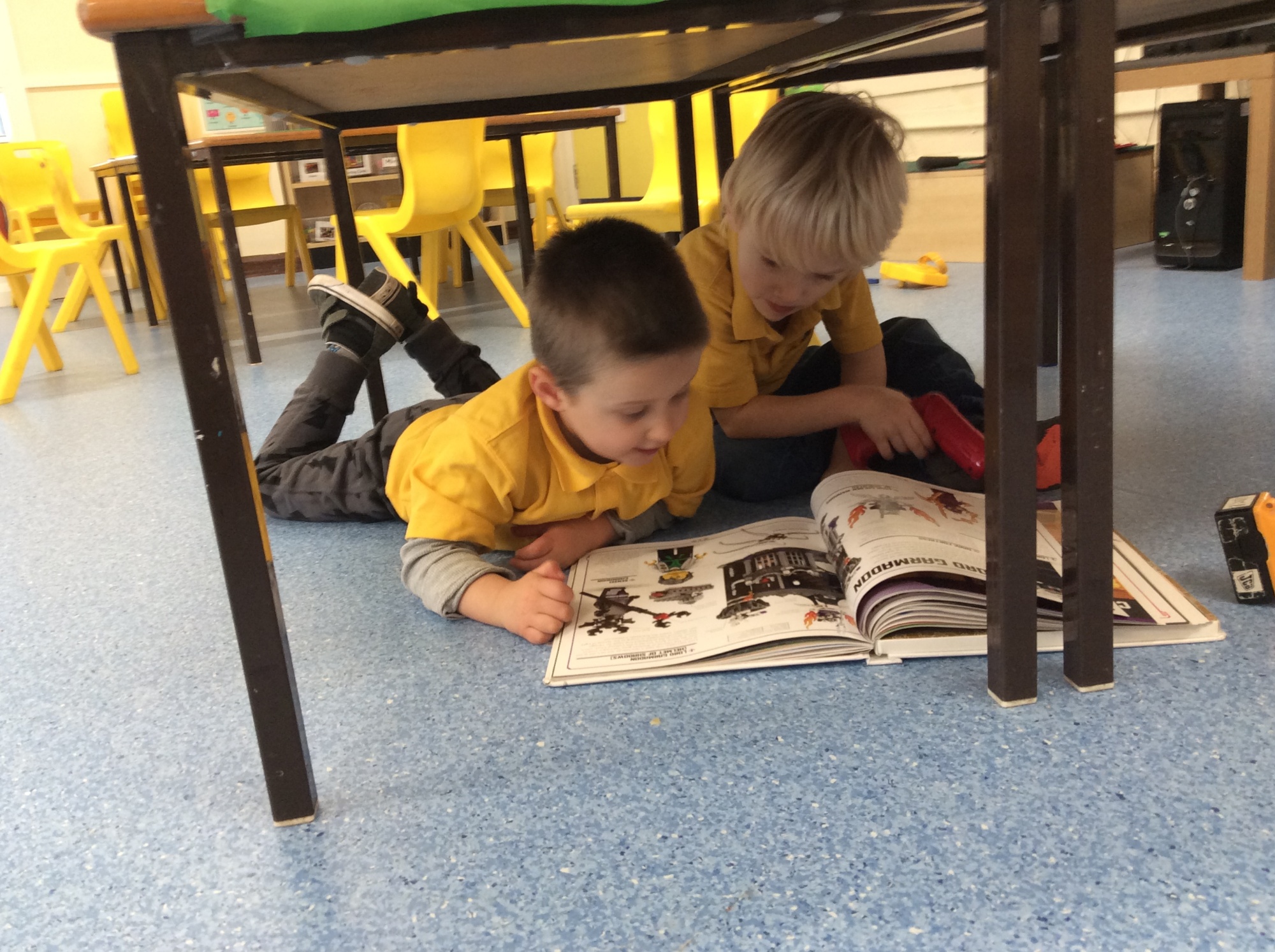 Fishes. Please note that admission to the Nursery does not guarantee a place in the Reception class and parents with children in the school must not assume younger siblings will automatically gain a place. The school may be oversubscribed and parents and carers are advised to look carefully at the Admissions Policy and seek advice to ensure that forms are correctly and fully completed.
Please contact the school office to enquire about places in our Nursery or to book an appointment if you would like to have a look round the nursery.
Exciting new developments for Little Fishes Nursery from September 2018
Further to the results from our parent survey, sent out to existing nursery and school parents in January 2018, Little Fishes Nursery is extending its childcare in line with feedback from parents. The nursery will be extending its hours with the addition of Little Octopus and Little Starfish Clubs as well as reducing our minimum age so that 2 year olds can start at the nursery during the term in which they turn three years of age, as per the grid below. We will accept up to a maximum of 8 children aged 2 years old for each session.
| | |
| --- | --- |
| If child is born between: | They can start in: |
| 1 September and 31 December | September |
| 1 January and 31 March | January |
| 1 April and 31 August | April |
Up to 30 hours free childcare
What you need to know:
About 40% of 2 years olds are entitled to up to 15 hours of free childcare over 38 weeks.
All 3 and 4 year olds are entitled to up to 15 hours of free childcare over 38 weeks.
Working parents who meet the criteria could be entitled to an additional 15 hours free childcare over 38 weeks for their 3 and 4 year olds.
What do I do next?
Go to www.westsussex.gov.uk/freechildcare to view the eligibility criteria to find out more.
If eligible, you will need to apply the term before you would like to use your additional hours.
Find out more by visiting www.westsussex.gov.uk/freechildcare
Headcount Day
Your child must be registered at your chosen childcare provider by Headcount day in order to access funding:
Autumn Term: 3rd October 2019
Spring Term: 16th January 2020
Summer Term: 21st May 2020
Payment
If your child attends the nursery for unfunded hours or little octopus and starfish clubs you can pay online via sQuid, by childcare voucher or by using the HMRC Tax Free childcare. We are registered with a number of Childcare Voucher services:
Edenred Account Number – P20505430
Computershare Voucher Account Number – 0014629387
Kiddivouchers – Post Code: BN43 6PE; Ofsted: 126049
Sodexo Account Number: 178336
Co-op Childcare Account Number: 85104536
Care4 Account Number: 79894376
RG Childcare Number: 58270793229
Fideliti Childcare Vouchers – Use school name and Post Code: BN43 6PE
Salary Exchange.