News & Events
Please click on any of the tabs on the right to find information about events, letters sent home and our newsletters.
Election at St Nic's - Thursday 12th December
On Thursday 12th St Nicolas and St Mary's will be holding our own election. Each house has created a campaign for one of four charities chosen by the Dream Team: The Trussell Trust (Food Bank), Turning Tides (to end homelessness), RSPCA and Just One Tree. We will be supporting all these important causes but the winning charity will have a special event organised for them. Here are the manifestos written by year 6 children
Manifesto
The RSPCA will look out for animals and make sure they have a home.
They have to earn £100,000,000 without any help apart from donations because the government refuses to fund the charity!
We make sure that animals don't get abused in any way; they don't have any legal rights so they can't arrest anyone.
The RSPCA feed, help stray, abused animals and give them a new home, by giving them to someone.
They ensure that animals don't get cold this winter.
They come round schools and local areas to educate children about cruelty to animals.
The RSPCA will promote kindness to animals.
They be able to get blankets, food and water for animals from donations.
They will make sure the animals get a nice life and an amazing, caring owners.
They will make sure brexit doesn't affect the animals.

Just One Tree's Manifesto
Do you want to restore many trees to our planet? Well, here's how.
Just One Tree is a charity whose aim is to stop climate change through reforestation. Their main aim is to stop global warming by taking carbon dioxide out of the atmosphere. They plant many trees, the number depending on how much money is donated to them.
Just One Tree want to help because the issue of deforestation is getting larger every minute. 50,000-100,000 trees get cut down every year. In 2018, a space the size of Belgium was lost because of deforestation in the Tropics. Just One Tree believe that this is a large problem and want to help by restoring these trees to our planet.
If you vote for us, you will be supporting Just One Tree in:
*More trees being planted around the world.
*A more eco-friendly world for future generations.
*More fresh air for the world to breathe.
*Supporting wildlife and creating new natural habitats for our animals
Please vote for us as Just One Tree holds the ability to make our world a better place for us to live-for you and everyone in the world, yet to come.


Manifesto
As year 6 yellow house, we are representing Turning Tides who want to end homelessness. They are a local Worthing based charity that was started in 1991 by four Christians who gathered soup, blankets and sleeping bags for the homeless. They believe everyone has a right to a home!
In 2017,it was estimated that there were over 4750 people sleeping outside, who were homeless. A while later, it increased by 15%. Turning Tides provides a variety of services. Up to nearly 60 people, spend one night in their accommodation. Turning Tides also provides community hubs and hostels. There is a communal living area, with a kitchen, lounge, and a bathroom that people share and they each have a bedroom. Turning Tides has also ran over 100 charity events in the past 3-4 years.
If you vote for Turning Tides, the money will help to end homelessness in Sussex.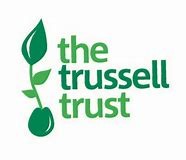 Manifesto
'No child should know what a food bank is, let alone have to use one at Christmas.'
With the help of you our aim is to let no one be hungry at Christmas – or any other time.
Between 2018 and 2019 our food banks gave out a record of 1.6 Million food supplies. We want to do the same again.
Our aim is to end poverty in the UK.
We want our costumers not only to have enough but be happy, so we speak to them and give them psychological help.
Trussell Trust is supporting End Hunger UK which is fighting for a UK which everyone can afford good food and no one to go to bed hungry.
We aim to use the money we earn to make a new food bank in Shoreham.
In November you can simply visit your local Tesco store and pick up a shopping list and donate a couple of items or more.
If we receive your votes we will be able to host a Bring and Buy sale where the money you raise will go to this charity and a place where you can donate food for people who aren't lucky enough to have much money for food.
ReClaim Exhibition
We have recently done a huge amount of work as part of the ReClaim exhibition at the Shoreham Centre. Please see our recent newsletter for further details and the video below.
Spectacular Samba Band!
Congratulations to all our Carnival Crew at Shoreham Beach Festival last weekend - they performed brilliantly. Thank you to Miss Ellis and Mrs Harris for teaching the band and leading them with such style!