Reading
We use a number of books and reading schemes to teach children to read, but believe in introducing children to a broad and rich selection of texts tailored to individuals' needs and interests. This includes books by 'Phonics Bugs', Oxford Reading Tree, alongside many different texts by well-known authors. We use a range of picture books, both fiction and non fiction, enabling children to access a rich variety of high quality literature, which will encourage children to be readers for life.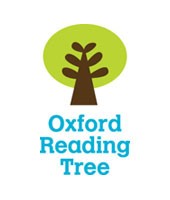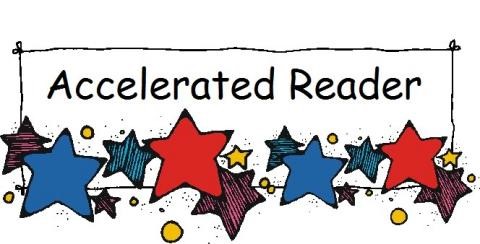 Accelerated Reader
What is Accelerated Reader?
AR is a computer program that helps teachers manage and monitor children's independent reading practice. Your child picks a book at his or her own level and reads it at their own pace. When finished, your child takes a short quiz on the computer to check they have understood what they are reading. The scheme is designed to engage and motivate children to read, as they build up points and earn rewards.
Who is taking part?
All children in Key Stage 2 and some children in Year 2 are participating in Accelerated Reader.
How is the book level assigned?
The children take a quiz on the computer to help assess their reading and comprehension skills. We use this along with teacher assessment to assign the children a book level which will help them to choose books which are challenging without being frustrating. The reading levels will be regularly reviewed to ensure the children continue to be challenged and engaged.
What is the target?
The children earn points each time they read a book and then take a quiz based on the book. Their target is based on the number of points we want them to earn in order to get a prize. Mrs Kennard is going to be organising some exciting prizes for the children such as a 'Pizza Party'.
How can I help support my child?
Encourage your child to read at home most days and enjoy sharing books and talking about what you are reading together. You can also find out about other books that are covered by AR which your child might like to get out of the public library by going to www.arbookfind.co.uk
Should my child only read AR books?
Absolutely not. We want to encourage children to read whatever engages and motivates them, whether that is the football program, magazines or books you have at home and these can be read alongside your child's AR book. You may find many of your books at home are actually AR books which they can take a quiz on at school. We do ask that children only take quizzes on books they have read recently.
How can I find out more about AR?
Do click on the presentation below for further information - it may answer some of your queries. Alternatively, catch your child's teacher or get in touch with Mrs V Bishop or Mrs Kennard through the school office by phone or email, and we will be happy to discuss this further.