Year 1 - Spinner Dolphin
21.09.2018 - Our Noisy Poem
We had the opportunity to write and perform a Noisy Poem to Reception. We incorporated loud voices, stomping, clapping, clicking and some instruments into the poem to great effect.
Thank you for having us Blue Whales!
The reviews were very positive!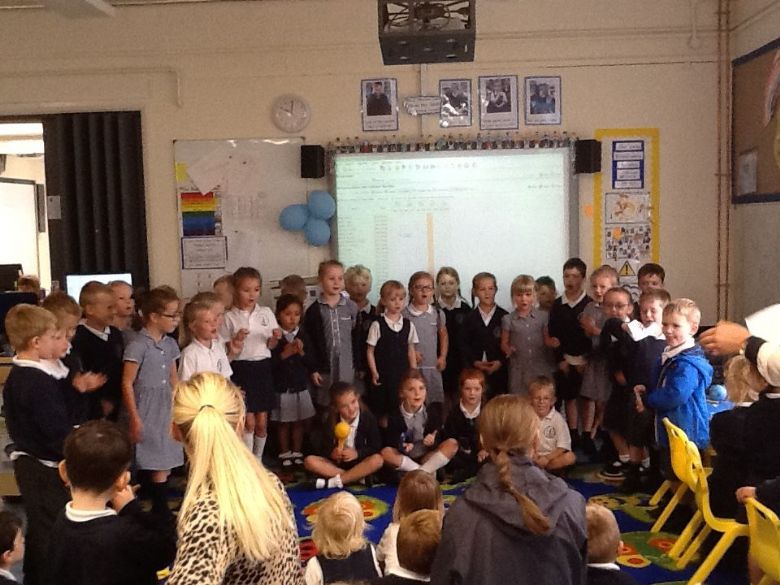 20.09.2018 - The Post Box
This week in topic we have been looking at our addresses and thought it would be fun to send ourselves a postcard. We wrote our address carefully on the card, stuck on the stamp and drew our favourite Shoreham-by-Sea landmark.
Let's hope they make it home!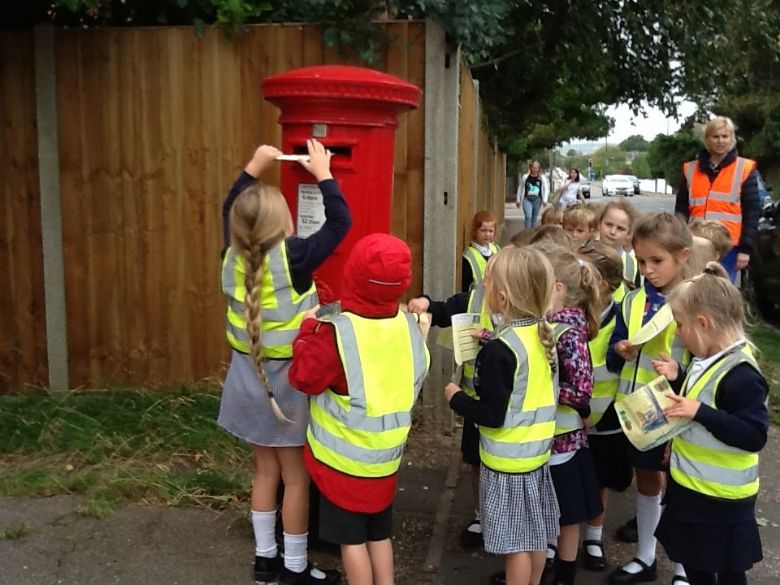 19.09.2018 - A visit from a Storyteller
Today we had a visit from Jamie Crawford, a storyteller, who told us the story of Jack and the Mermaid. We had a wonderful time listening to the story then helped Jamie sort out his sea combing collection into what we would find in the ocean and what we wouldn't.
Thank you Jamie, please come again soon!