Year 1 - Spinner Dolphin
23.07.2018 - Get Ready for Summer!
It has been such a privilege to teach this fun, excitable and wonderful class! We have had such a fantastic year and have grown so much in every way! I will miss their wonderful smiles ever day and wish them all the best as they go to year 2!
Have a fantastic summer everyone!
Love Miss Sinden xox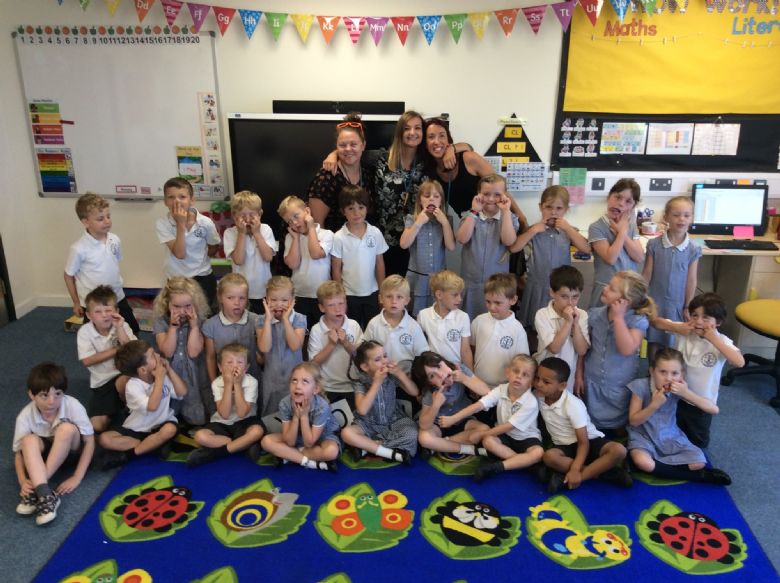 18.05.2018 - Royal Celebrations!
We celebrated the marriage of Prince Harry to Meghan Markle by wearing our best clothes and colours!
Congratulations to the happy couple!!!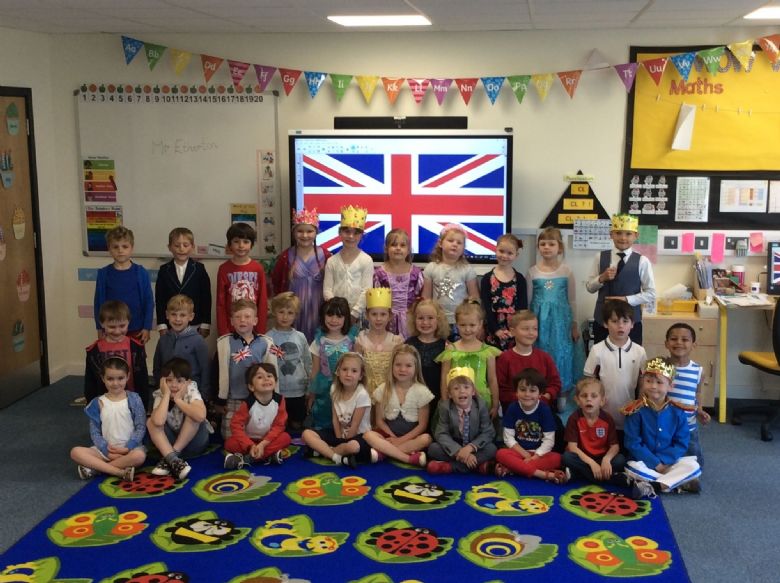 07.05.2018 - Judaism
For the next few weeks, Spinner Dolphins class are looking at Judaism with the help of Samuel!
We have tasted Matzoh bread, listened to traditional music and learnt about special celebrations within the Jewish faith: Hanukkah, Passover and Shabbat! It's been so interesting to look at this along side our own Christian faith to see what is similar and different.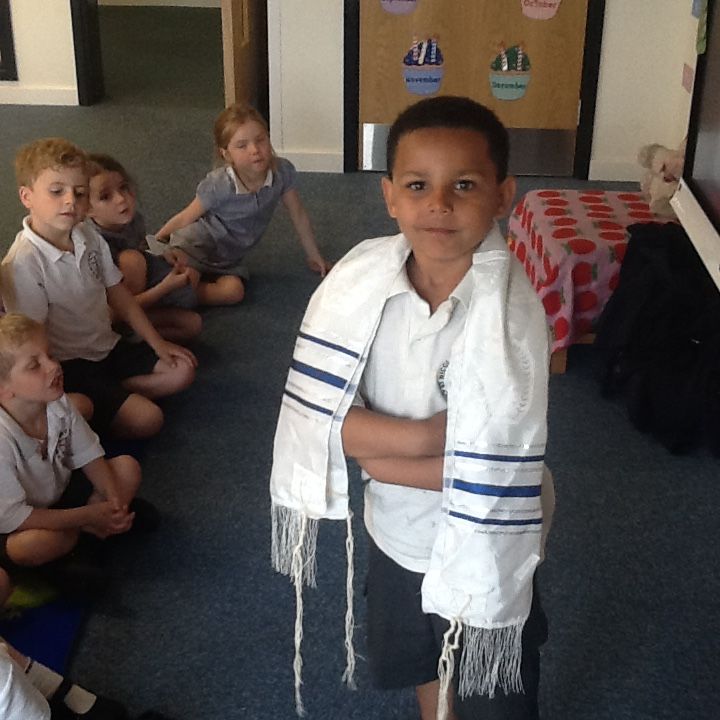 19.03.2018 - Hosanna Hosanna!
"They took palm branches and went out to meet him, shouting 'Hosanna! Blessed is he who comes in the name of the Lord!" John 12:13
We began our Easter celebrations by learning about Palm Sunday when Jesus entered Jerusalem riding on a donkey and was greeted by excited crowds.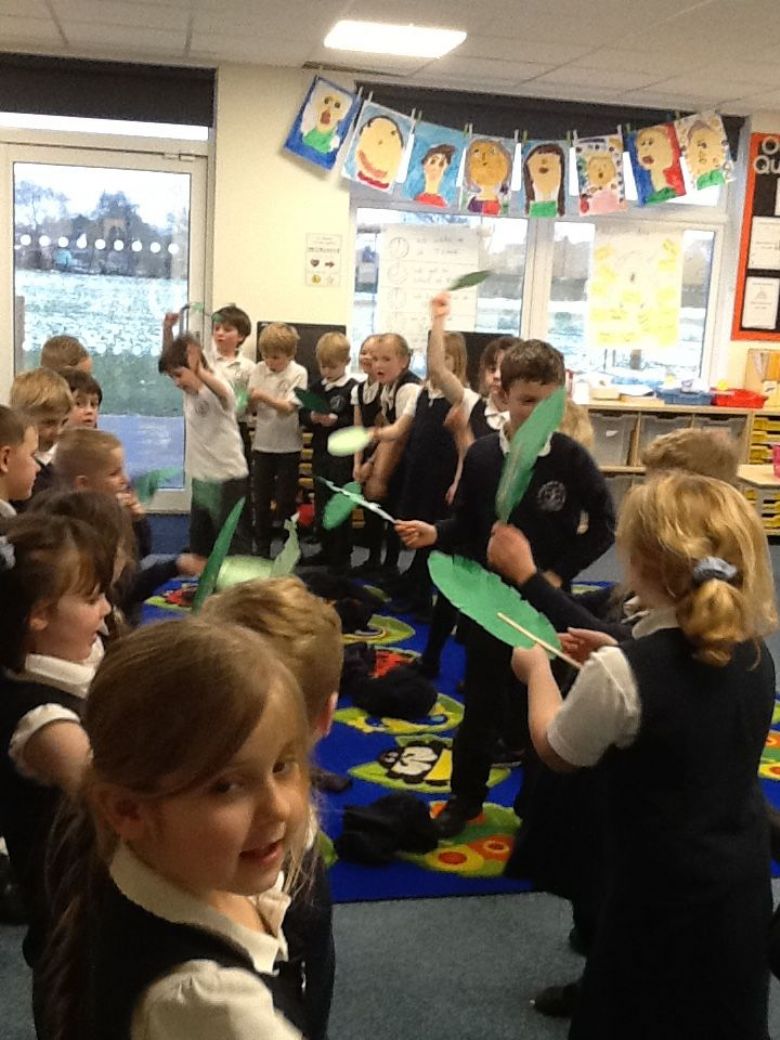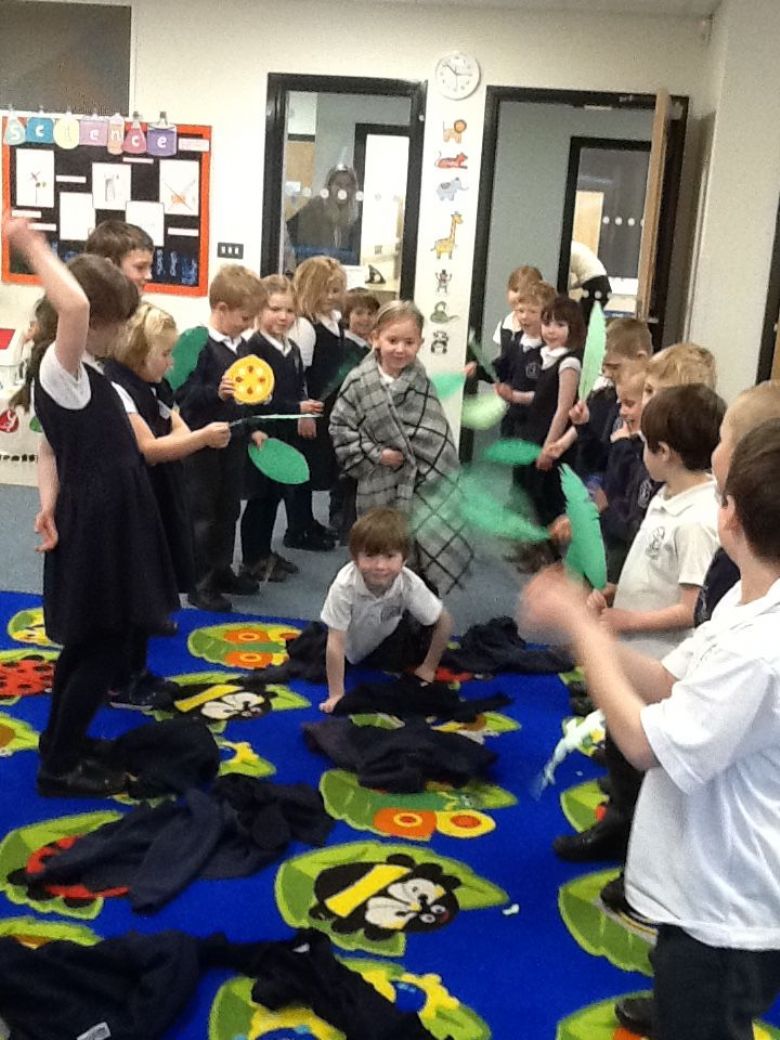 08.03.2018 - Happy World Book Day!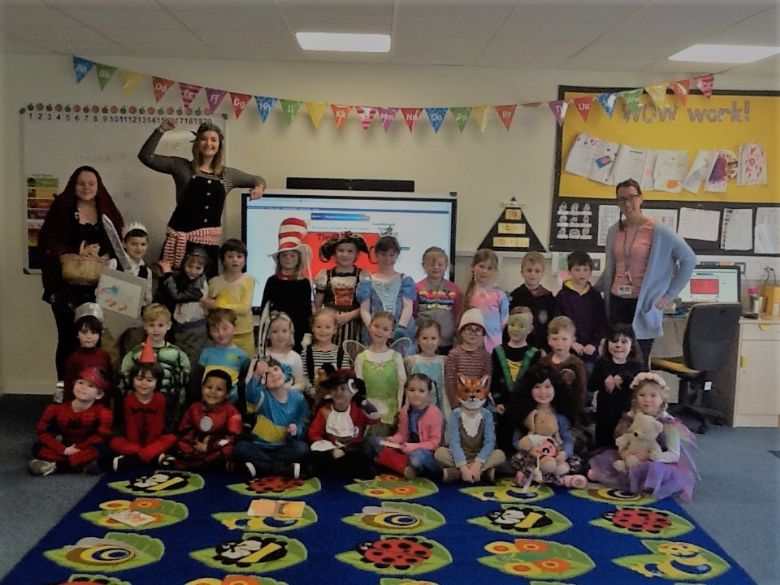 02.03.2018 - Reading With Nursery
Today we visited the children in Little Fishes as part of our Book Week. Year 1 shared their favourite stories with the children chatted to them about their favourite books.

28.02.2018 - Our Visit to St Mary de Haura Church
Despite the snow and frosty temperatures, we ventured out to St Mary de Haura Church in Shoreham where we learnt all about the different things found inside the church and what they are used for. We even witnessed the baptism of Teddy by the wonderful Reverent Ann.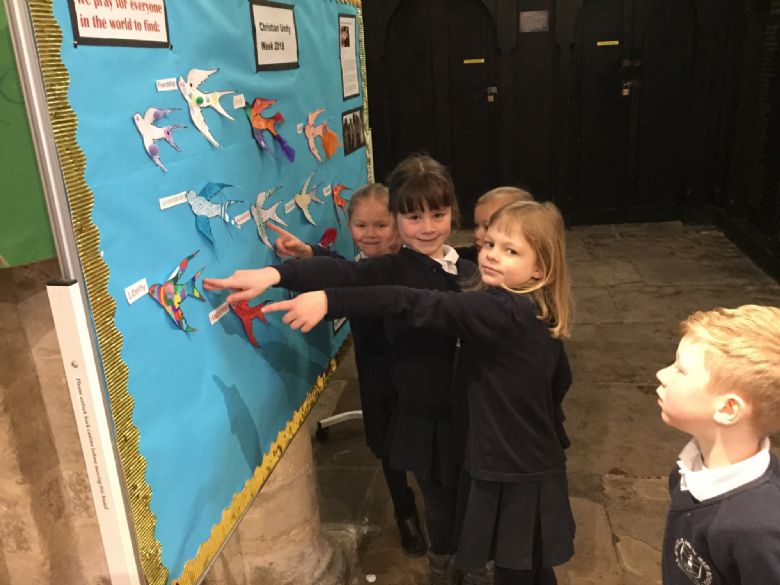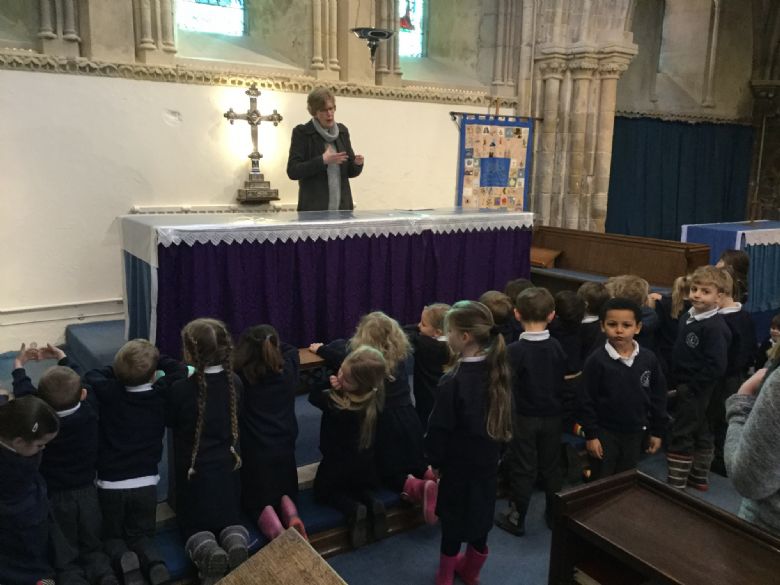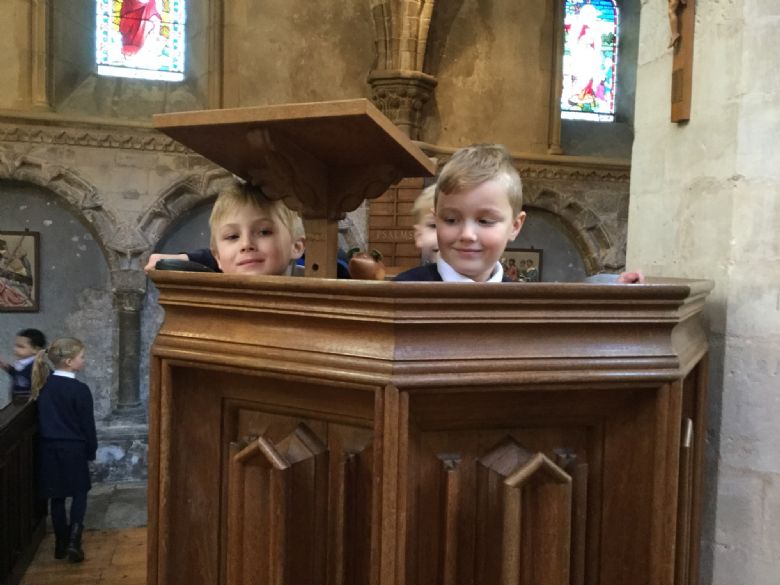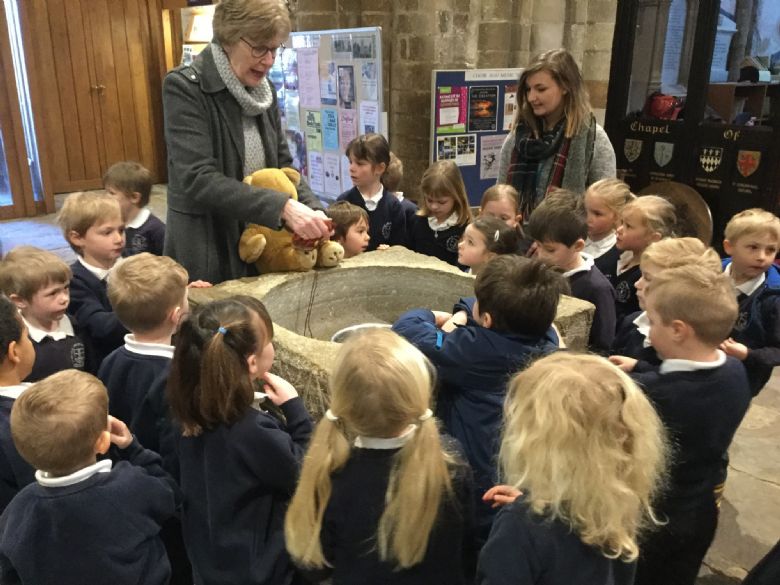 10.02.2018 - Our Naughty Bus Movies!
Here are a selection of our Naughty Bus Movies. These videos were planned and filmed by the talented Spinner Dolphins class and they are just fantastic! More to be uploaded soon!
- Miss Sinden
The Naughty Bus!
Over the past few weeks, we have been visited by a very naughty bus who has created havok in the classroom. Can you spot the bus in the photos?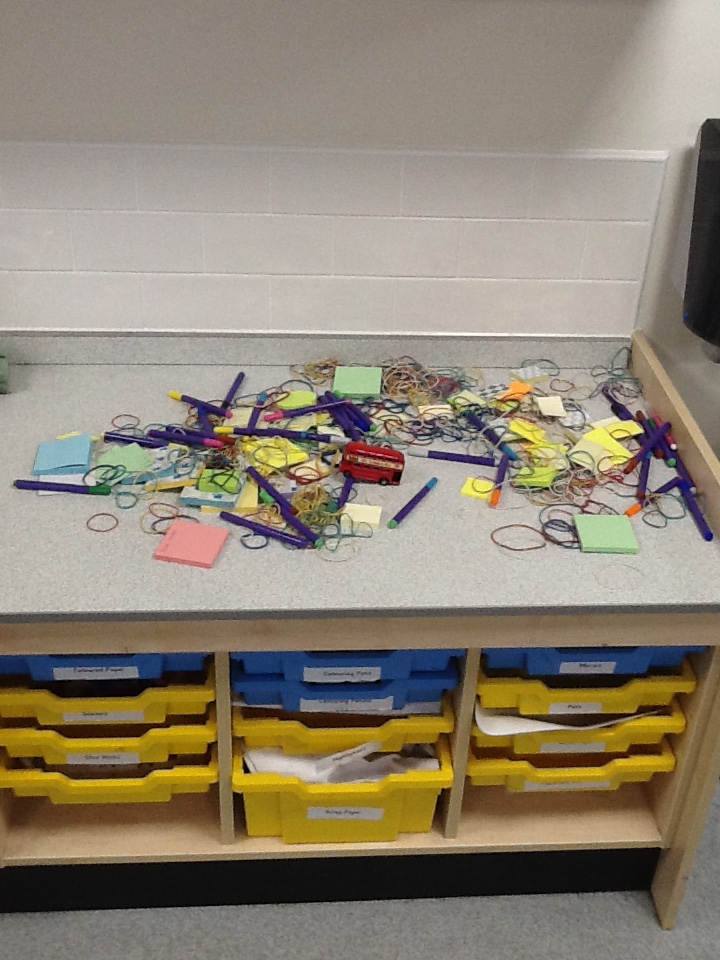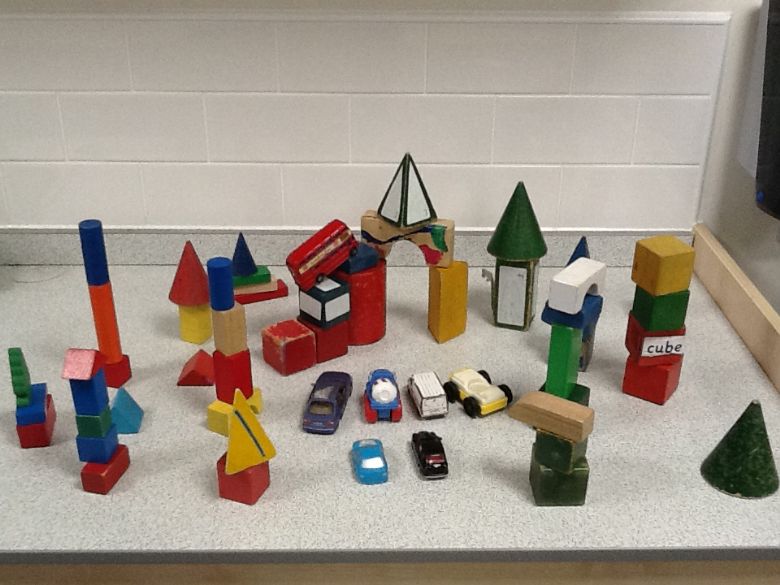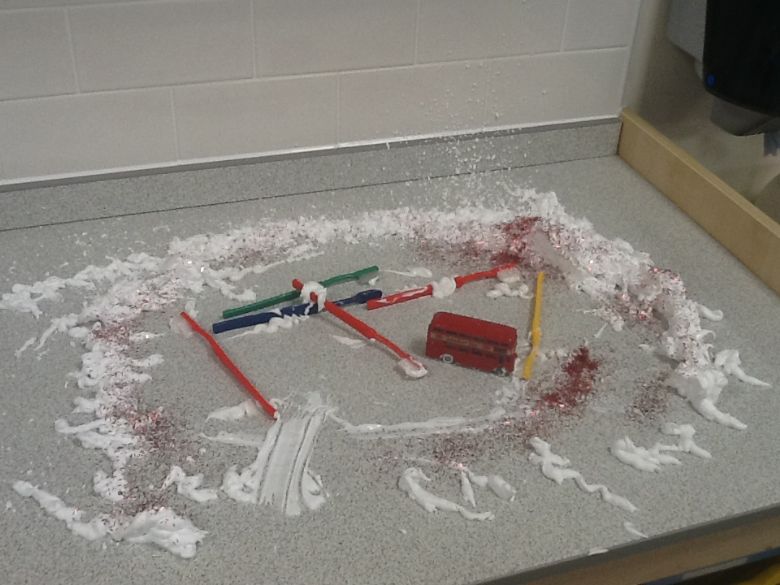 Trapping the Naughty Bus.
In order to stop the Naughty Bus making a mess in our classroom, we created traps and wrote instructions for them.
Let's hope they work!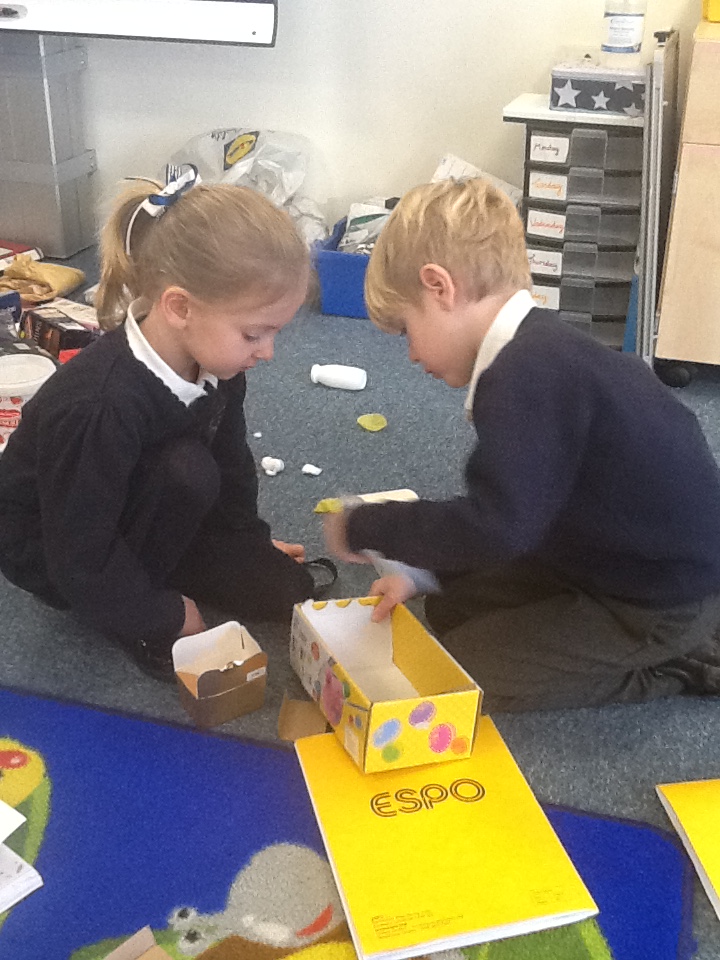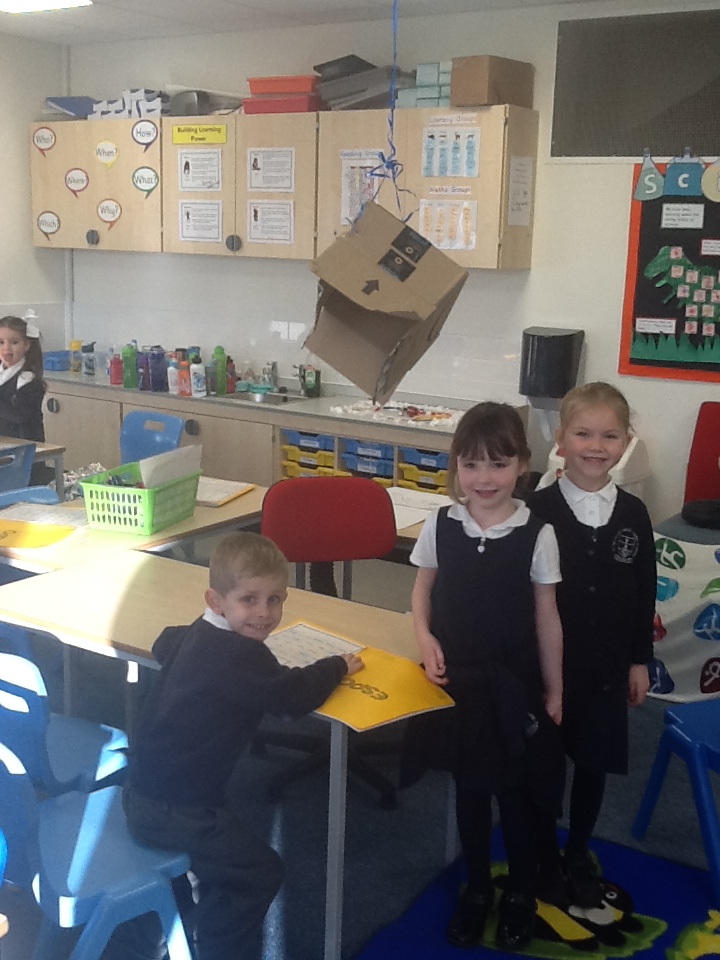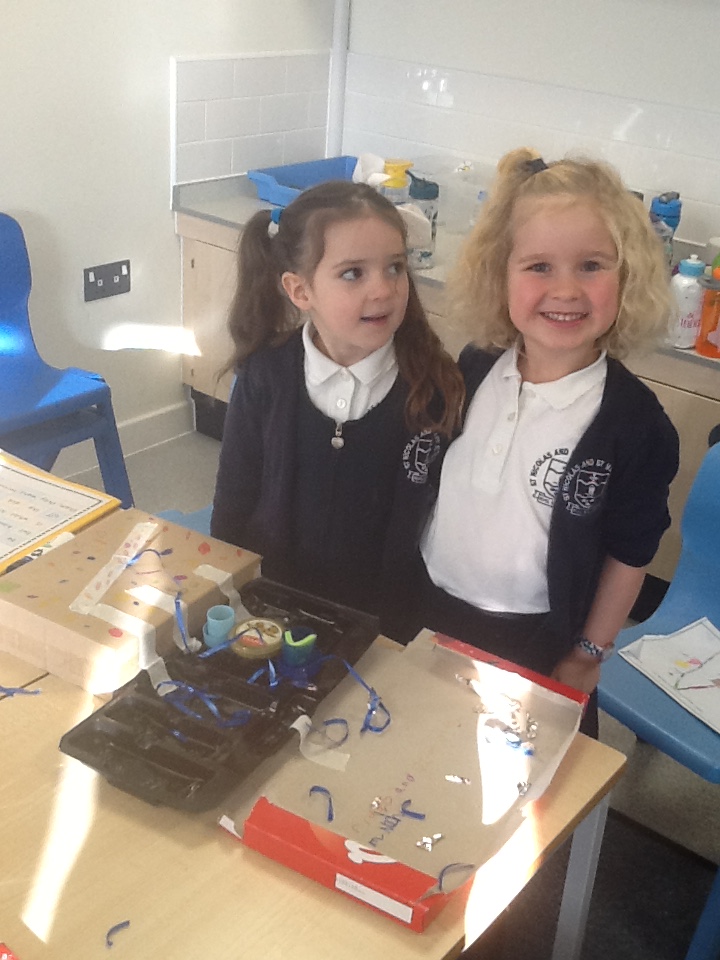 Merry Christmas and a Happy New Year!
Have a fantastic Christmas break! See you all in 2018!
Love Miss Sinden and the year 1 team x

23.11.2017 - Prayer Spaces
Today we spent a portion of our day visiting the Prayer Space run by 'Off the Fence' Christian charity. The room was decorated in incredible ways which allowed us to reflect on prayer. There were many different activities to try including finger painting; hot air balloons; prayer beads and colouring flags, thinking about countries around the world. We all came up with lovely thank you, please and sorry prayers.

14.11.2017 - Our trip to Shoreham Library
We spent the afternoon at Shoreham Library learning about all the different books you can read and borrow. It was very exciting to see and read from a huge selection of fantastic stories!

31.10.2017 - Building a GIANT map of Shoreham!
Today we had great fun building a giant map of Shoreham using junk modelling. The children worked in groups and made some fabulous landmarks using different recyclable materials. Once the models were made, we added them to our map and were able to direct our friends to different parts of the town using directional language.
- It looked incredible, great job Spinner Dolphins!!!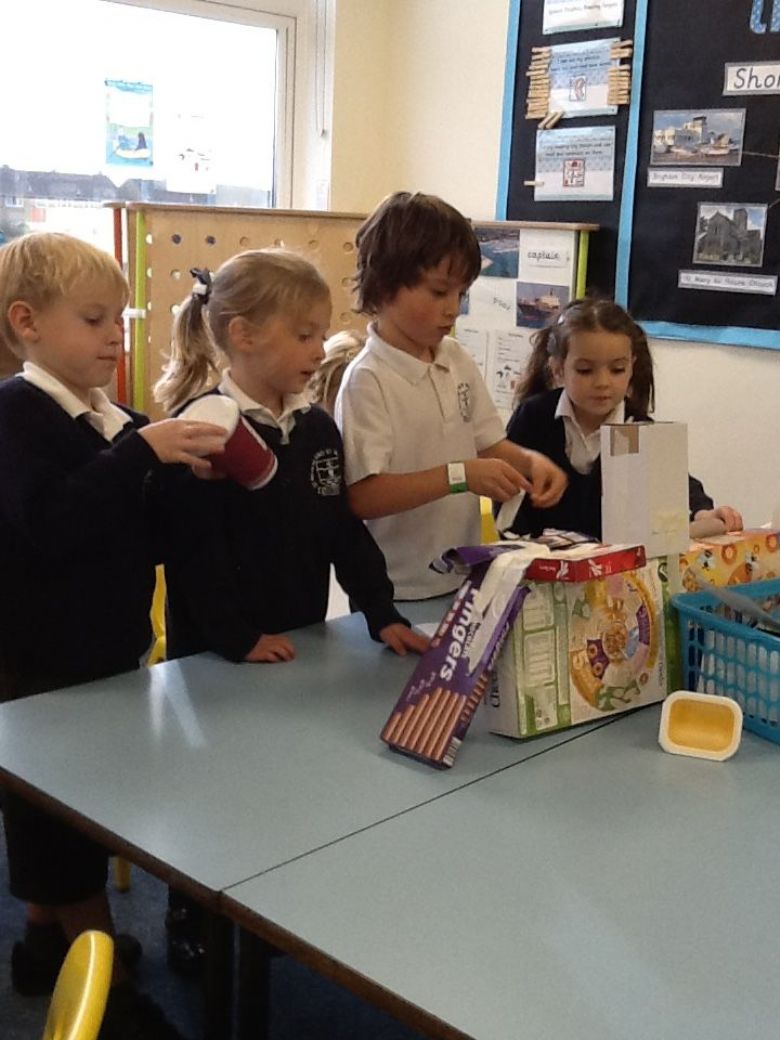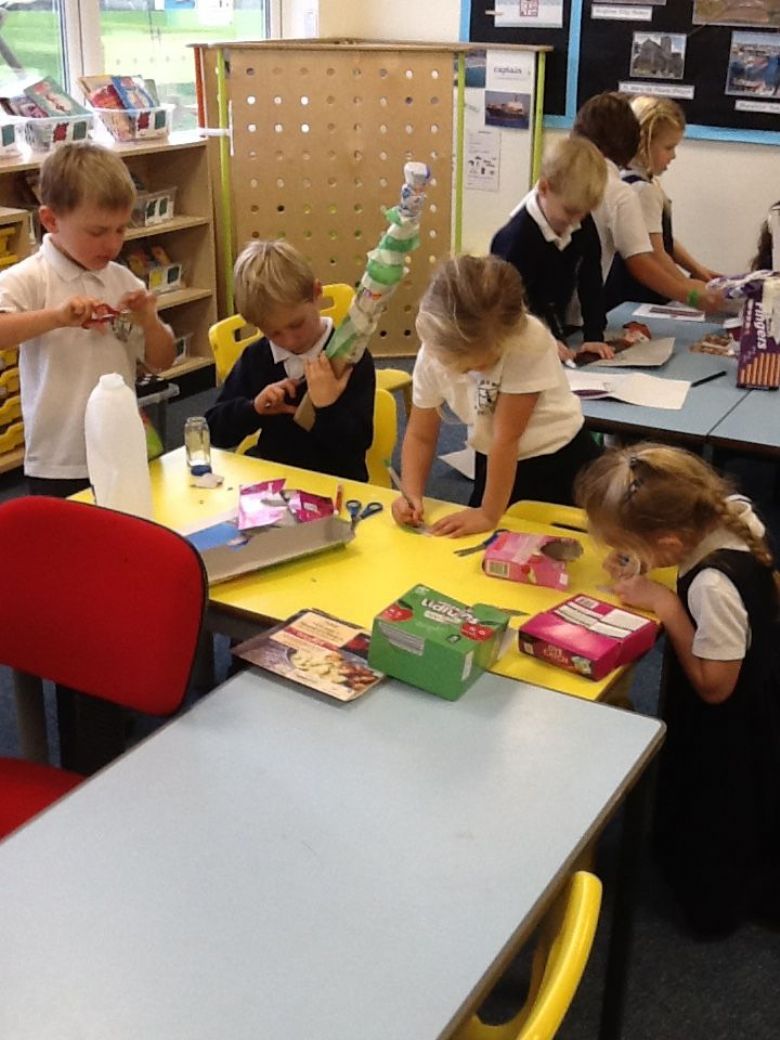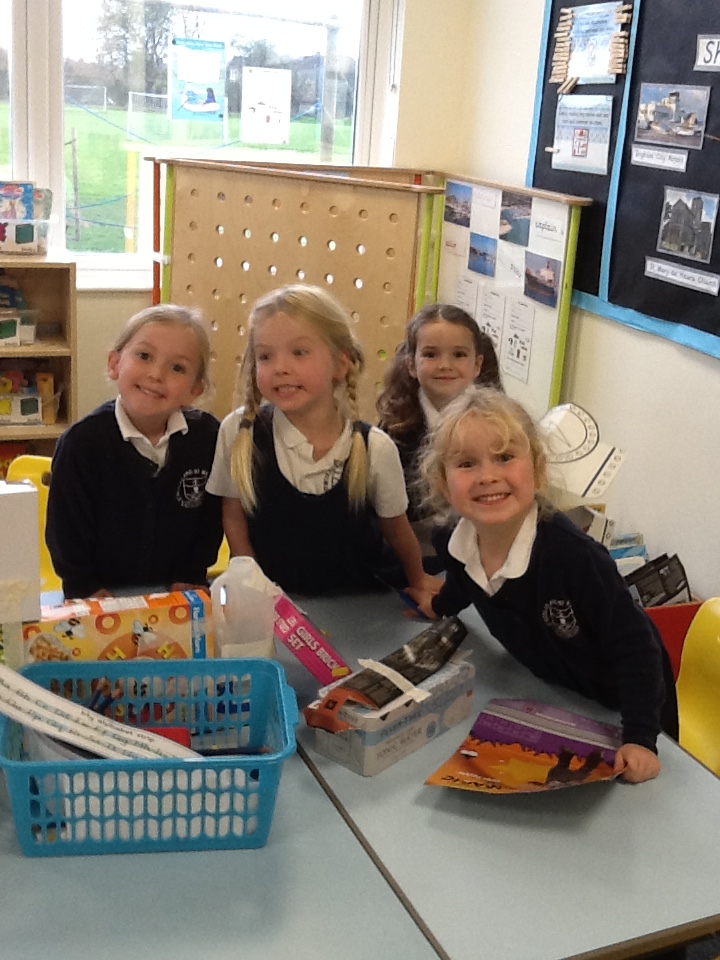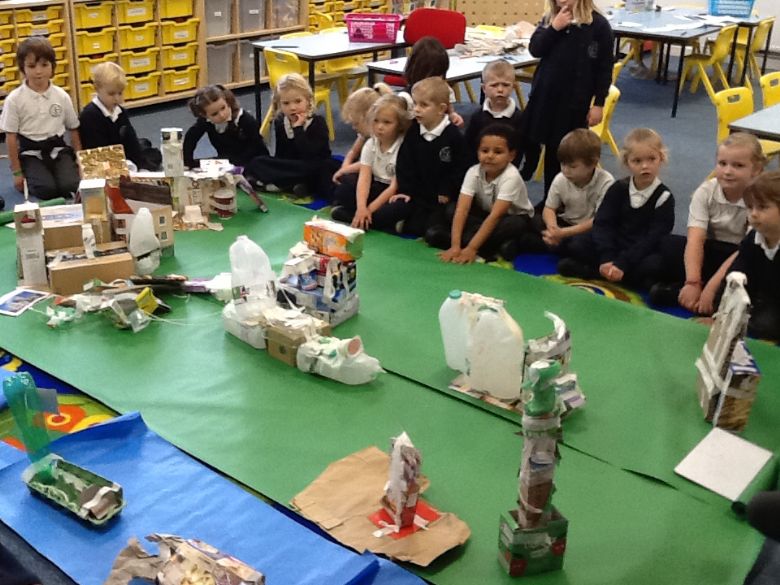 26.09.2017 - STEM Bridge Challenge.
Today the Spinner Dolphins took part in a STEM (Science, Technology, Engineering, Maths) challenge to build a bridge strong enough to support three plastic teddies. The children had to work together in groups using only paper and lolly sticks to build their bridge.
Well done to everyone! Your bridges were a great success.
Congratuations to blue team for managing to support a total of 7 teddies with their bridge!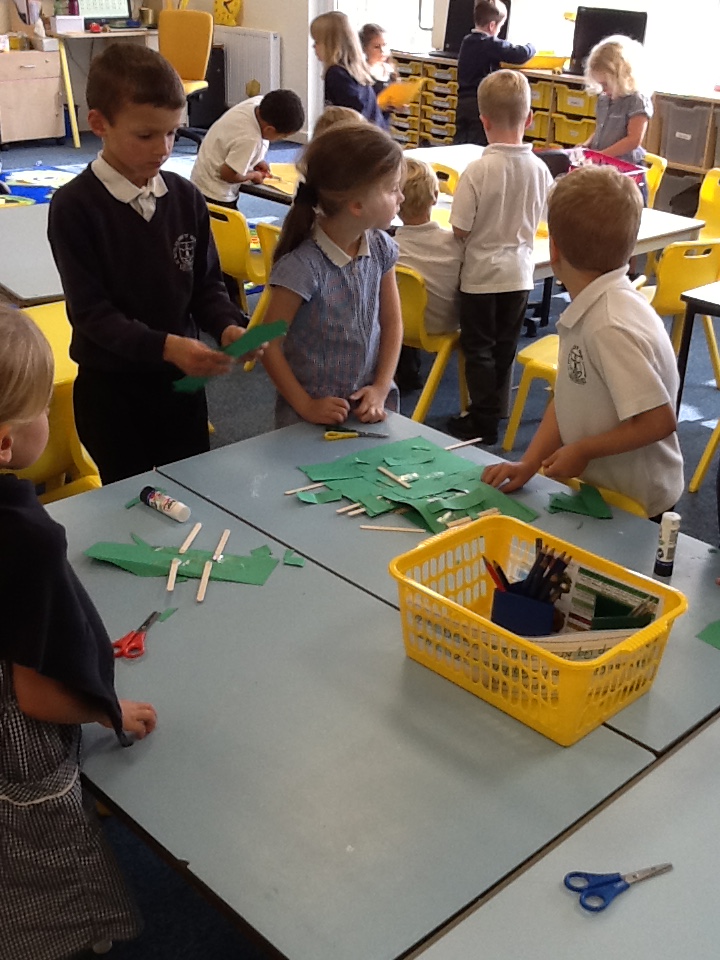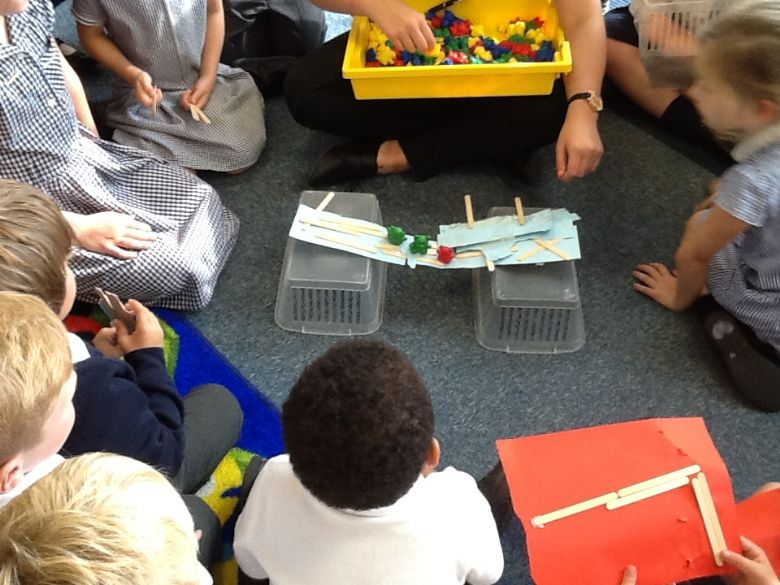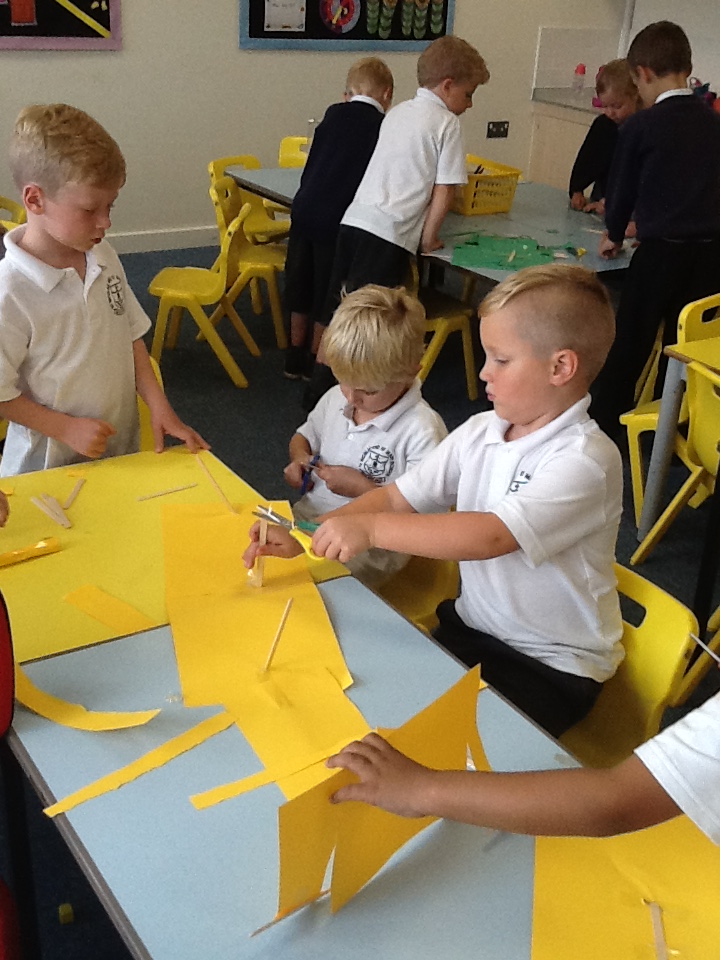 22.09.2017 - Spinner Dolphins' Noisy Poem
We had a great time writing a noisy class poem together and were lucky enough to perform it to reception class using percussion instruments!
The reviews from reception were very positive!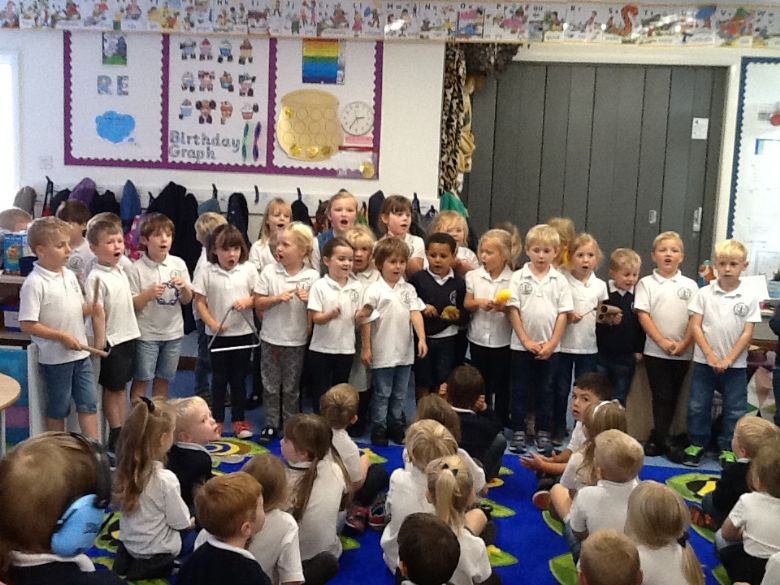 15.09.2017 - Maths Forest School.
Spinner Dolphins had great fun using the surrounding wood to make teen numbers. We also thought about what our numbers would become if we added one more or one less leaf.
Great Job everyone!
- Miss Sinden