Year 3
Transition for September 2020
Transition for New Y3 Sea Lion
New to Year 3 - Summer Home Learning 2020
Year 3 Recommendations and Websites
Spring Term: The Rainforest
We have been enjoying our Spring term topic, 'The Rainforest' in year 3. We have learnt about where different rainforests can be found around the world and what the climate is like in these places.
Rainforest Layers
We used videos like Planet Earth II, Google Earth and other non-fiction sources to research what it is like in the Amazon Rainforest and then worked in 'Team Ant' to find out about the different layers of the rainforest, from the lofty heights of the emergent layer right down to the depths of the Amazon River. Each group then used their research to plan and made an excellent diorama of one of the layers, thinking carefully about what the location might be like and which animals would be hidden in this habitat. Can you guess which layer might be which?
(Clues: emergent, canopy, understorey, forest floor or river)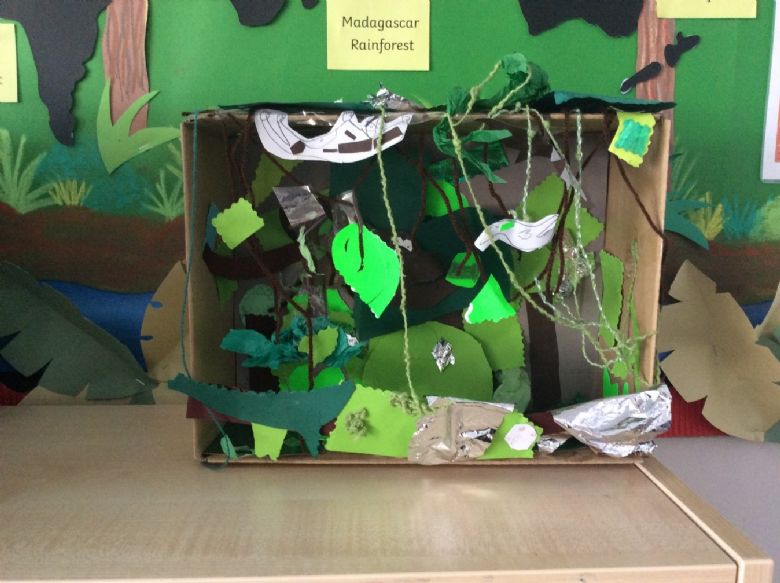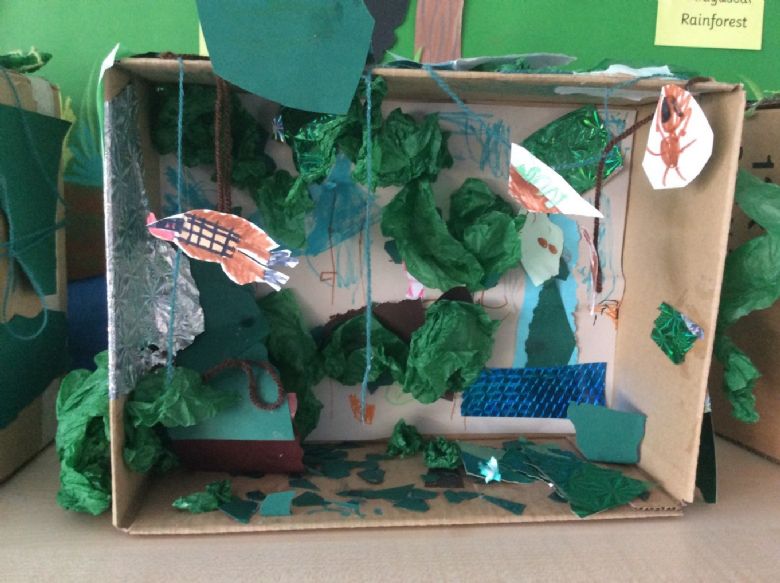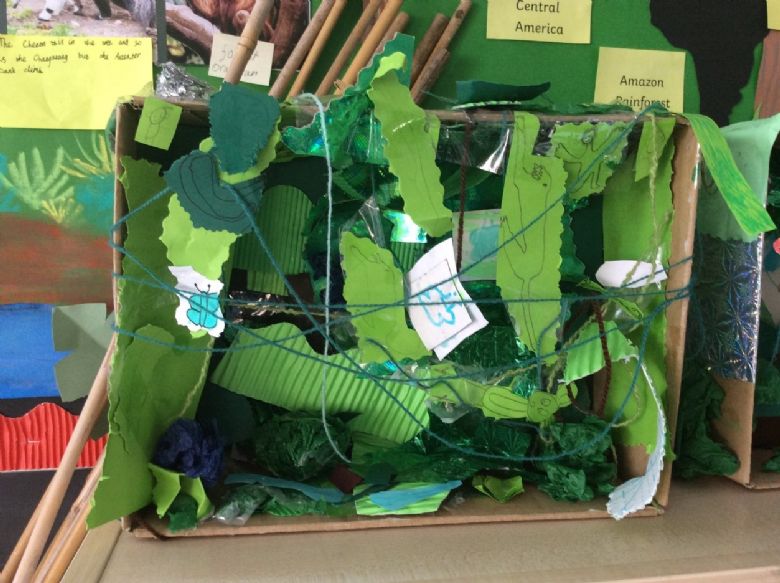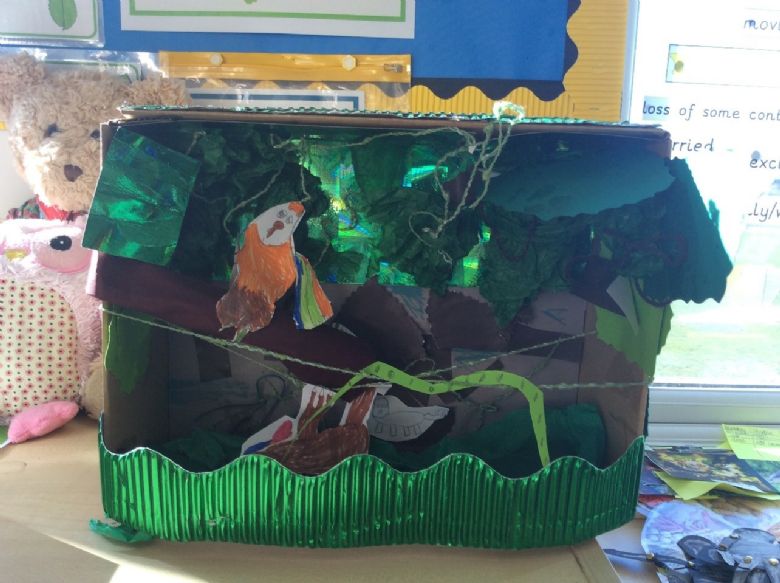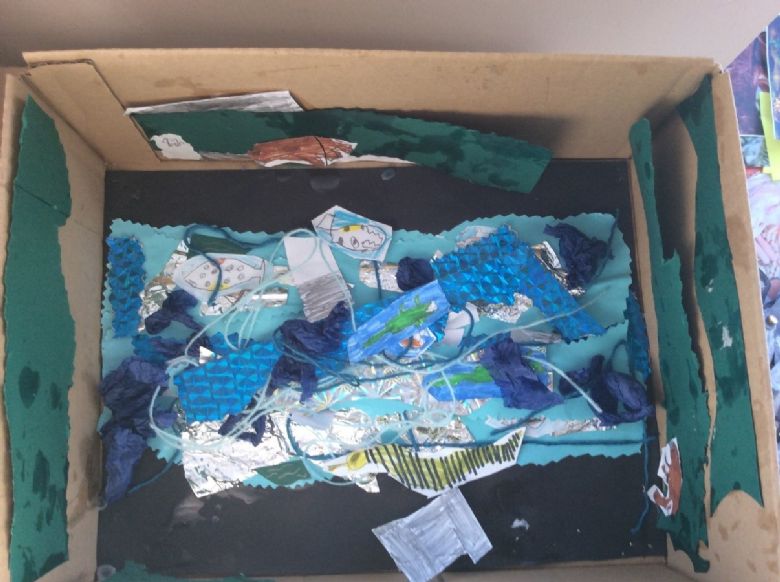 We watched clips from this episode of Planet Earth II (on iPlayer):
https://www.bbc.co.uk/iplayer/episode/b083wt7z/planet-earth-ii-3-jungles
Science: Skeletons
In Science, we have been thinking about animals, including humans. We sorted animals according to whether they have a backbone (vertebrate) or not (invertebrate) and looked at some images and x-rays of skeletons of different vertebrate animals including a human, a horse, a dog and a fish. We discussed the reasons we have a skeleton (support, movement, protection) before thinking about the Big Question: What if bones were bendy?
In pairs, we made mini skeleton models using split pins for joints to show how our skeleton allows us to move.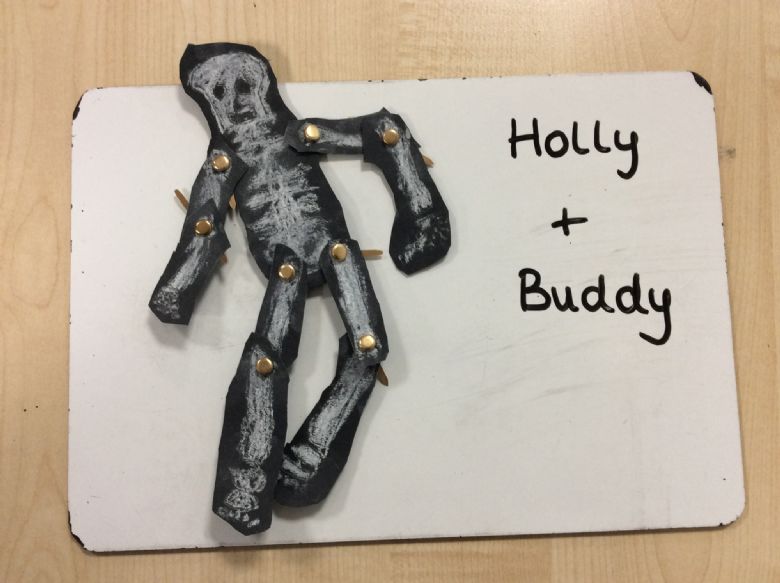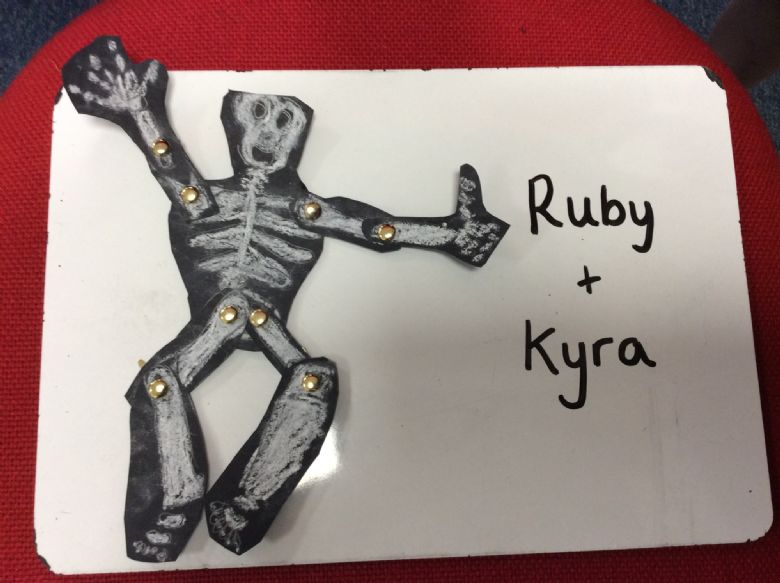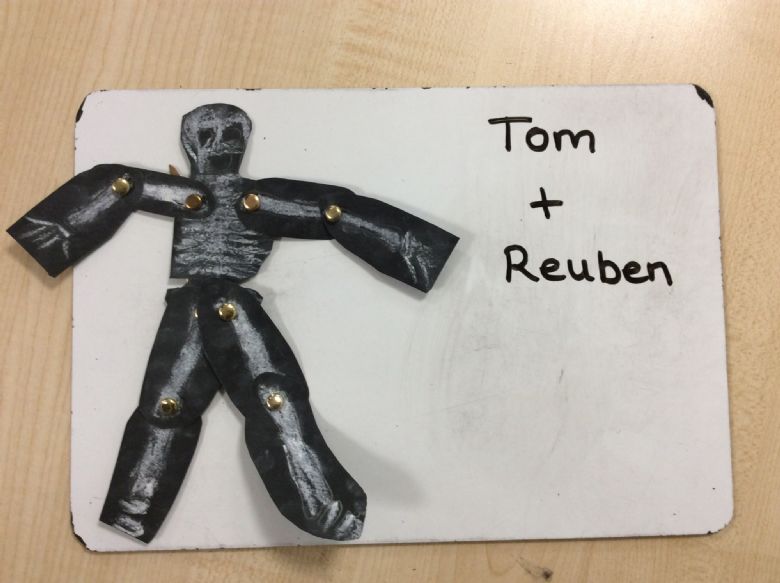 Rainforest Products
In one of our topic lessons, there were 9 mysterious feely bags. Each was filled with a secret item inside the bag. We used our senses to explore the contents of the bag but we were not allowed to peek inside. Working in Team Ant, we tried to guess what the objects were.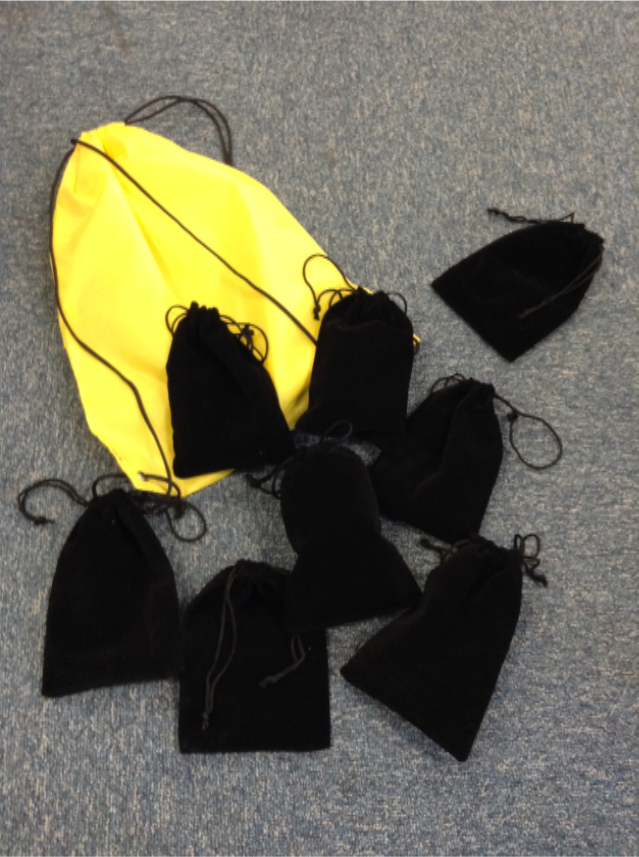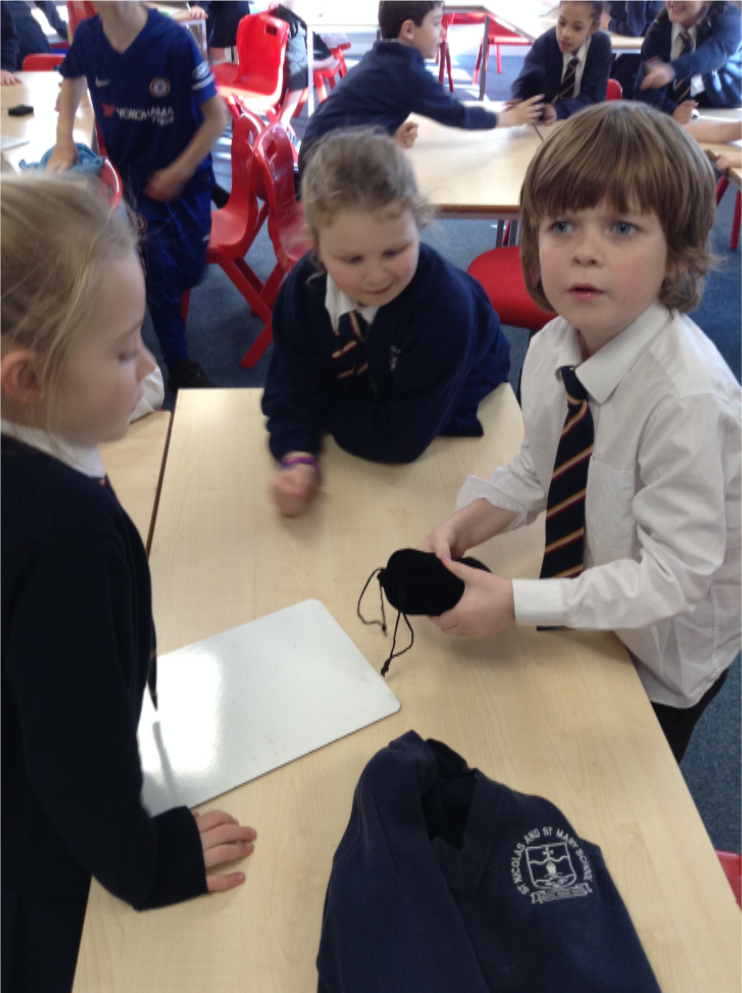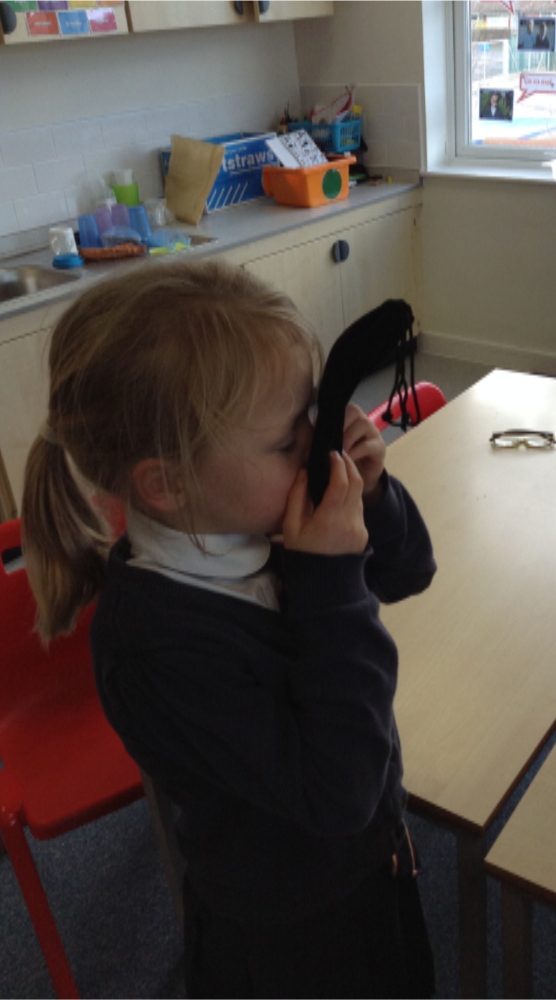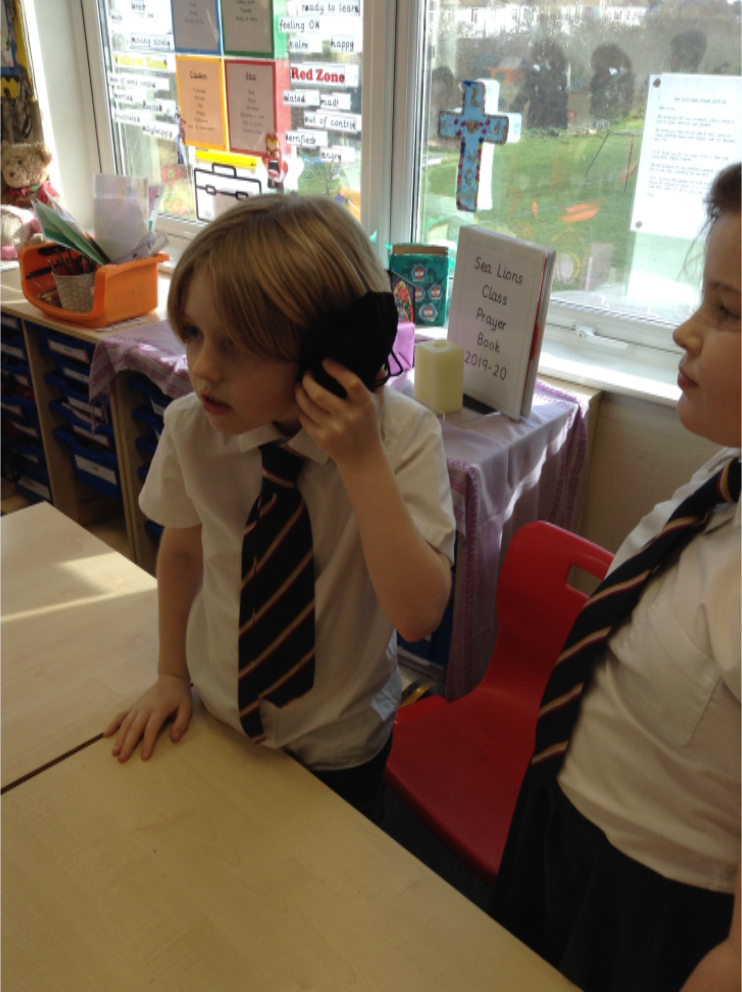 Hidden inside the bags were:
a banana;
coca cola;
cloves;
coffee beans;
sugar;
a lemon;
rubber balloons;
chewing gum;
some chocolate.
We thought about what these items all had in common and came to understand that they are all products of the rainforest.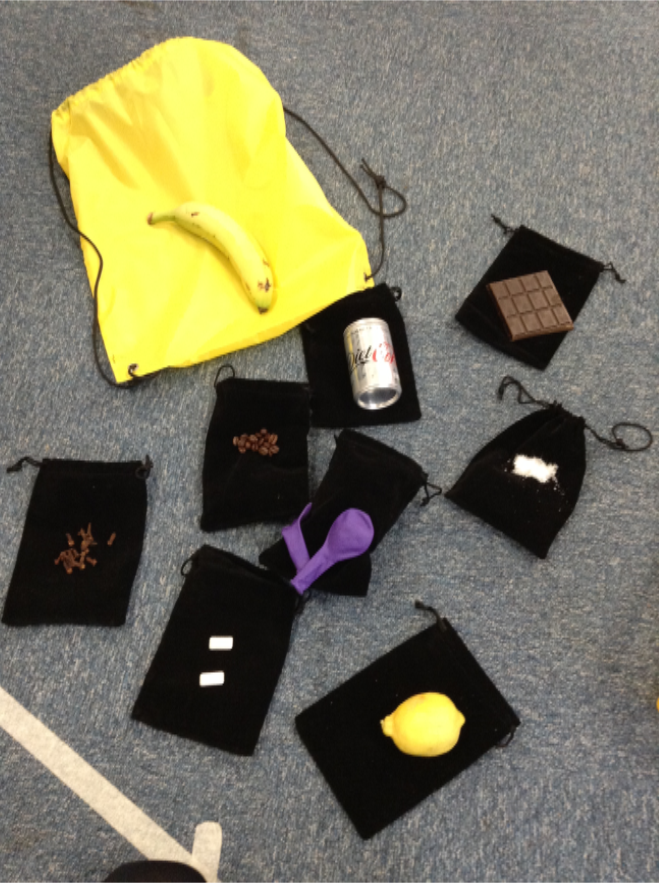 Following on from this, both classes worked together to find out more facts about rainforest products on a scavenger hunt. Hidden around the school grounds were 10 fact pages about products of the rainforest. We worked in groups of 6 with a map and a set of co-ordinates to find the fact sheets and then answer some questions. We had great fun practising our map reading skills!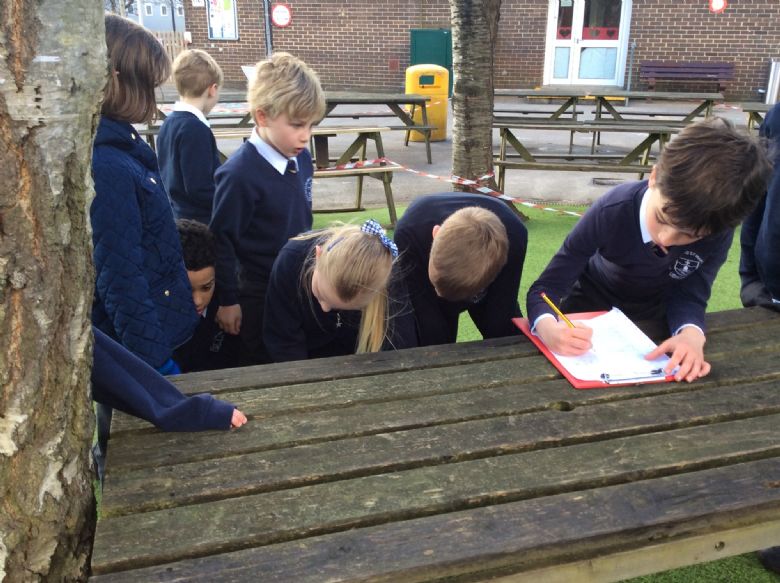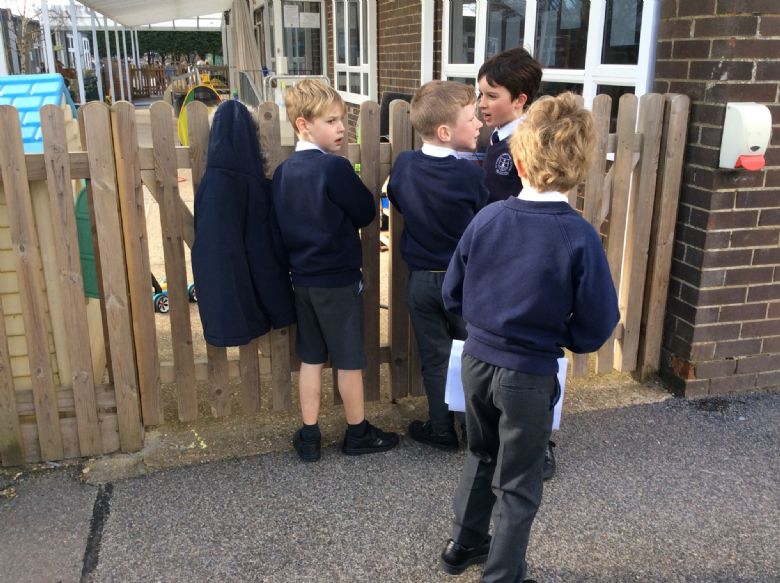 Drusillas Park Trip
On Thursday 27th February, year 3 had a fantastic school trip to Drusillas Animal Park. Whilst there, we saw lots of animals including meerkats, tamarin monkeys and servals as well as Gordon the sloth, who we have adopted as a year group. Unsurprisingly, he was asleep!
There was also a rainforest workshop where everyone had the chance to hold real animal skins and touch live animals such as snakes, millipedes and cockroaches. We found out some interesting facts about the rainforest. We were also able to show off what we have been learning about the rainforest at school and answered all questions asked really well.
We had the best day and made some fantastic memories.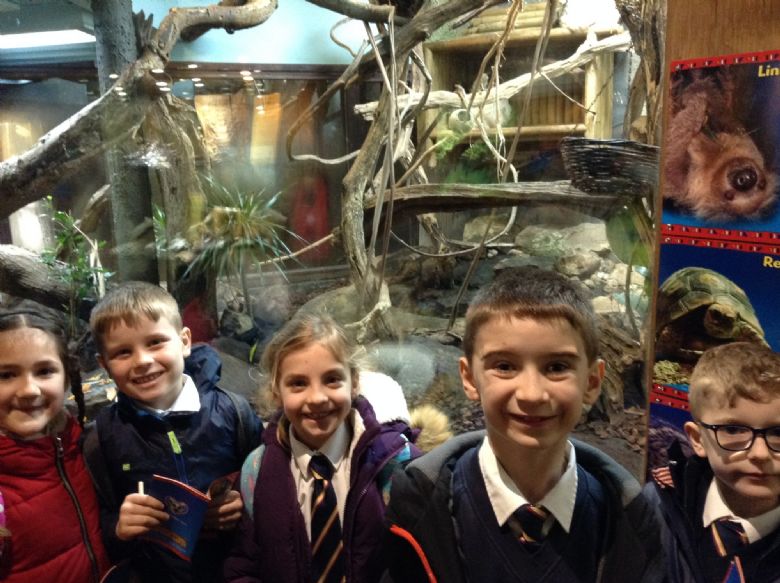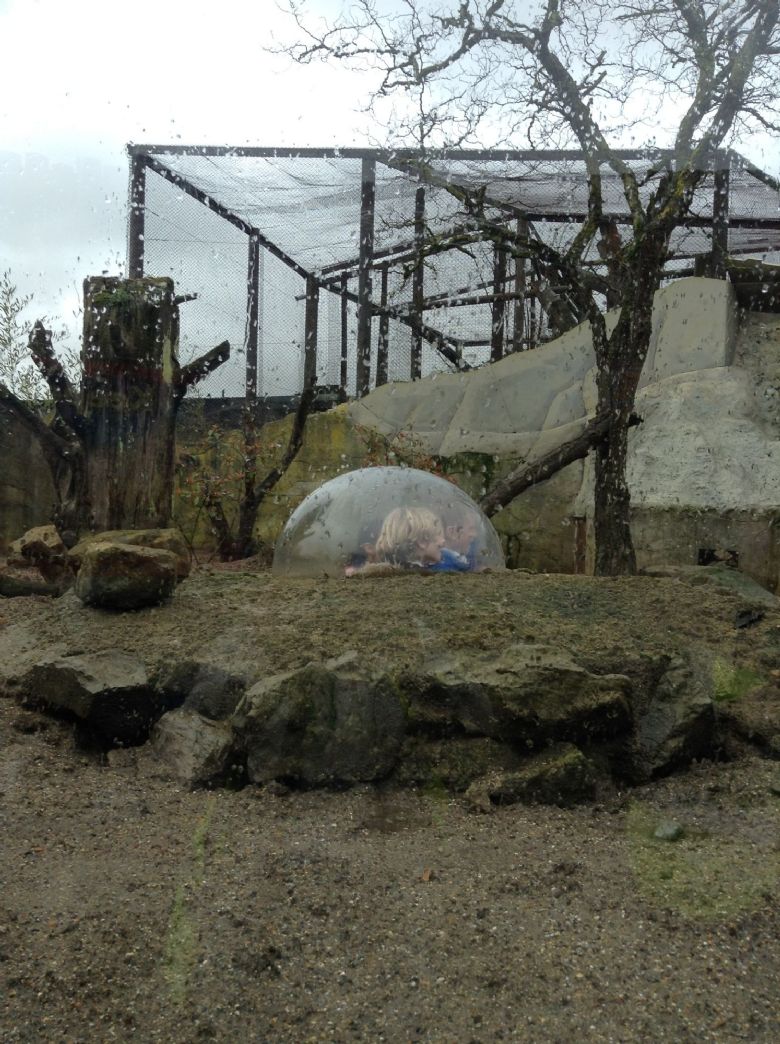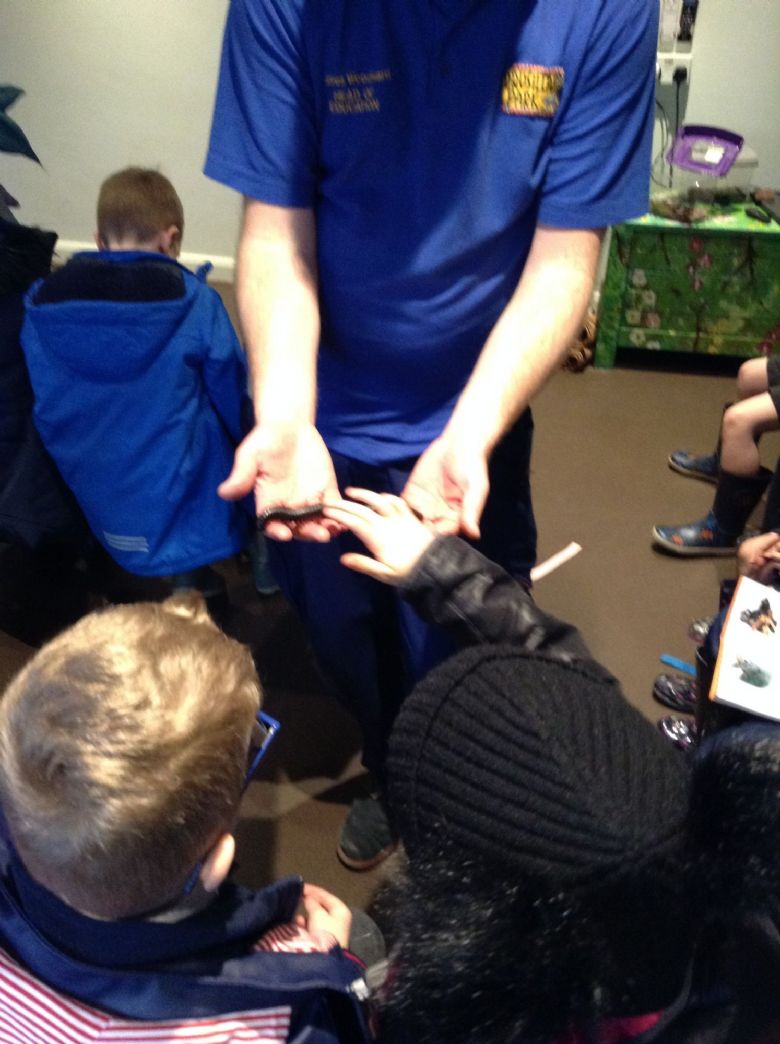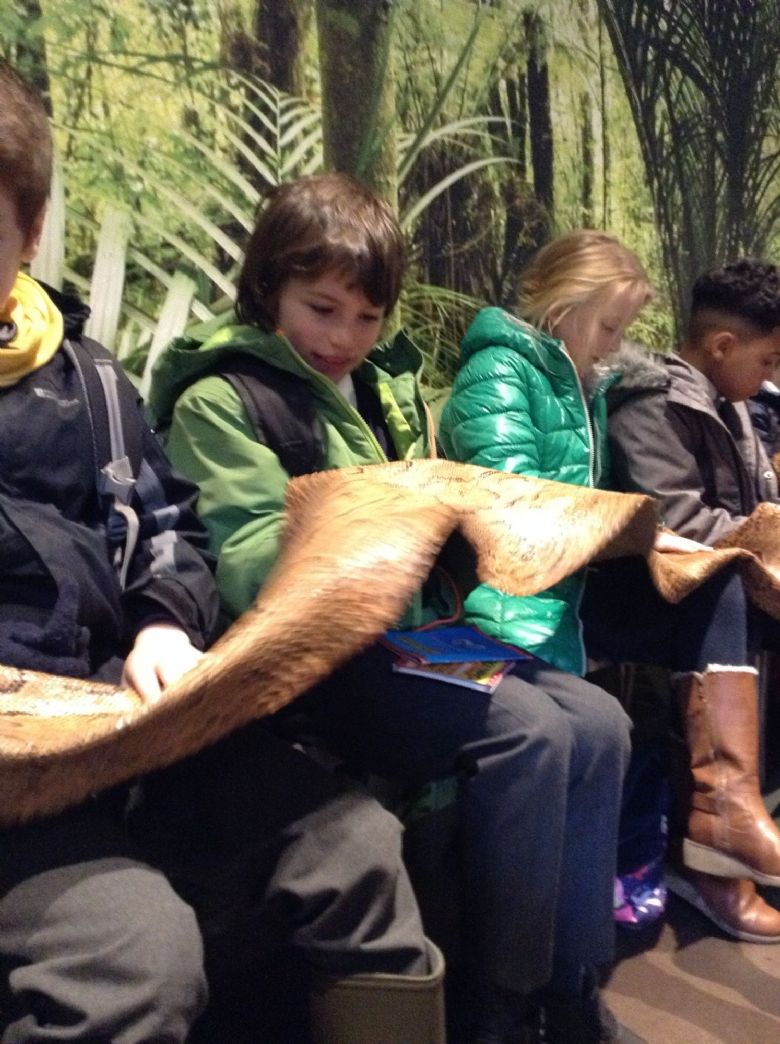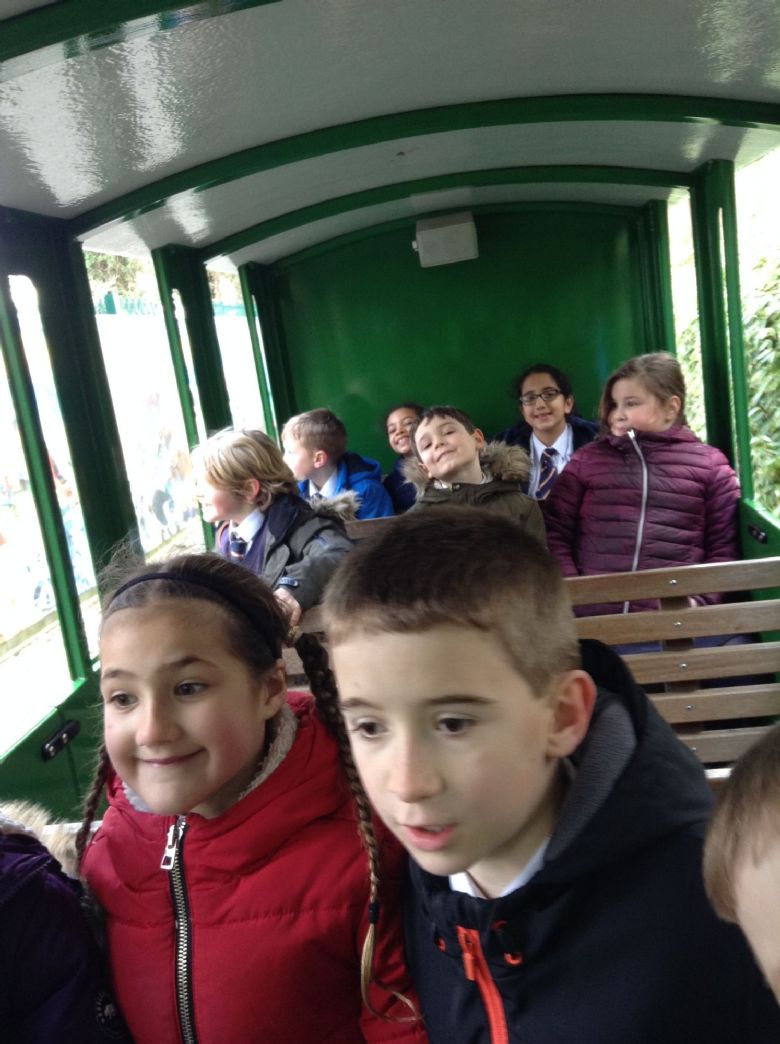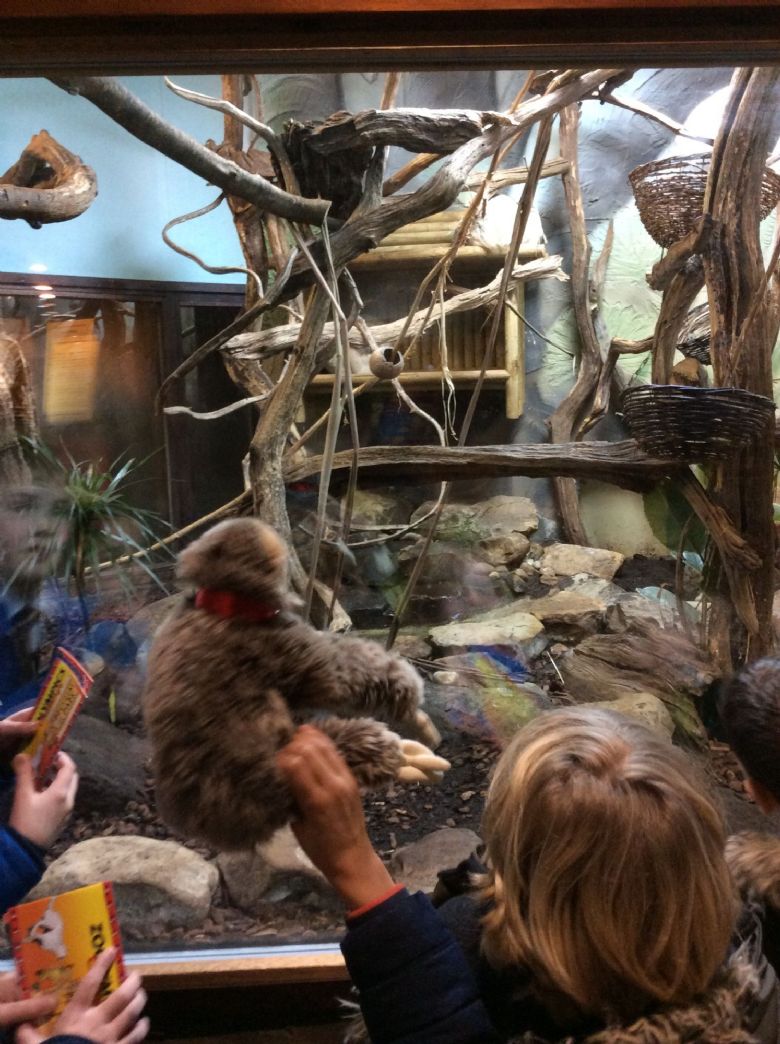 Science: Plants
In Science we have been learning about plants. In small teams, we looked at the dissected parts of a plant (tulip), labelled them and found out about the job that each part of the plant does.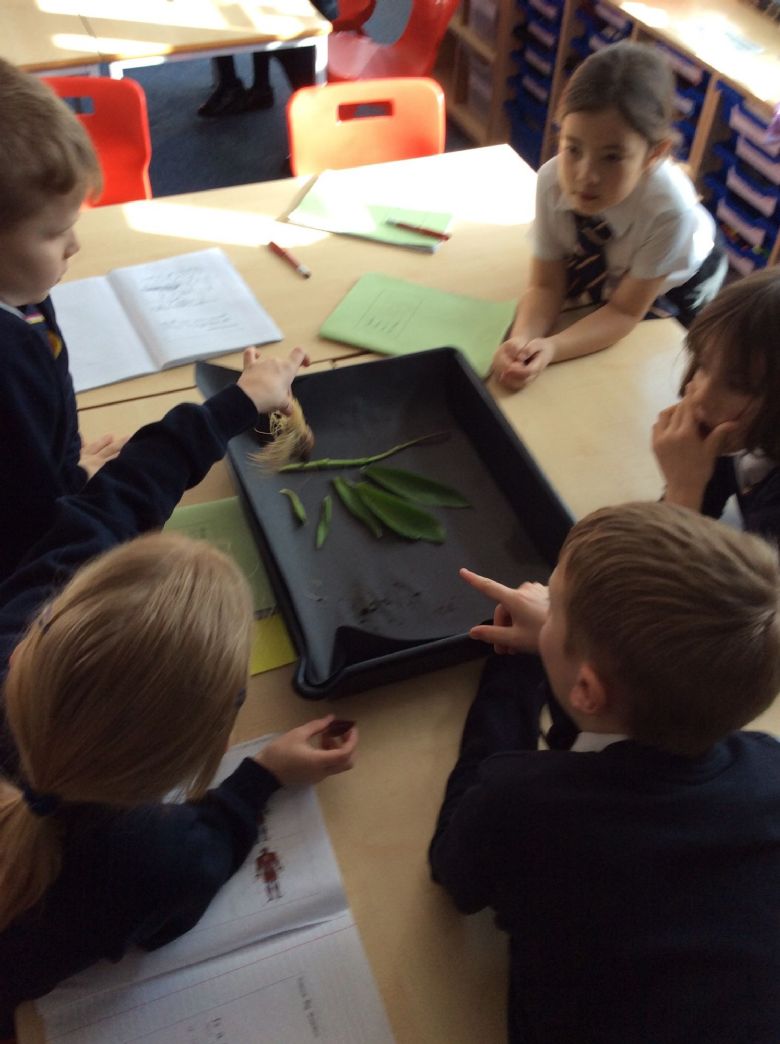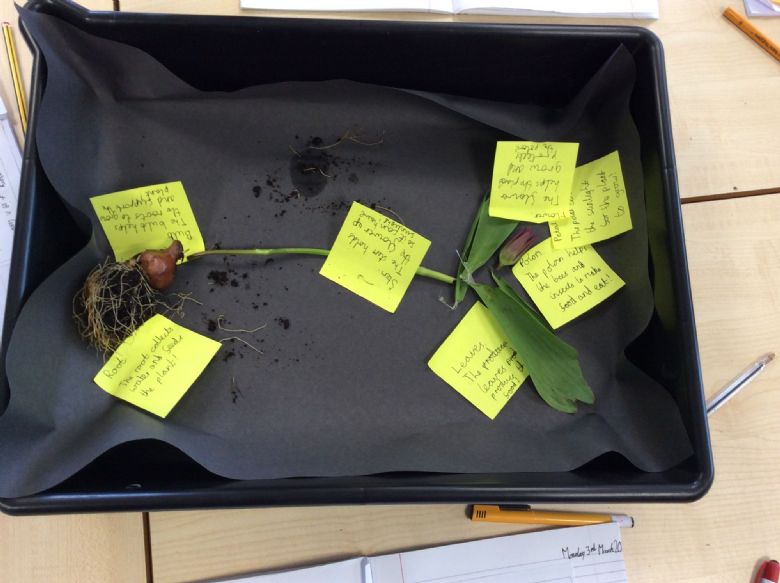 We then looked closer at the roots of the plant using a hand-held microscope. When we examined the roots we noticed that they look like little 'hairy' straws, which help the plants to absorb water and nutrients from the soil as well as anchoring the plant in the ground.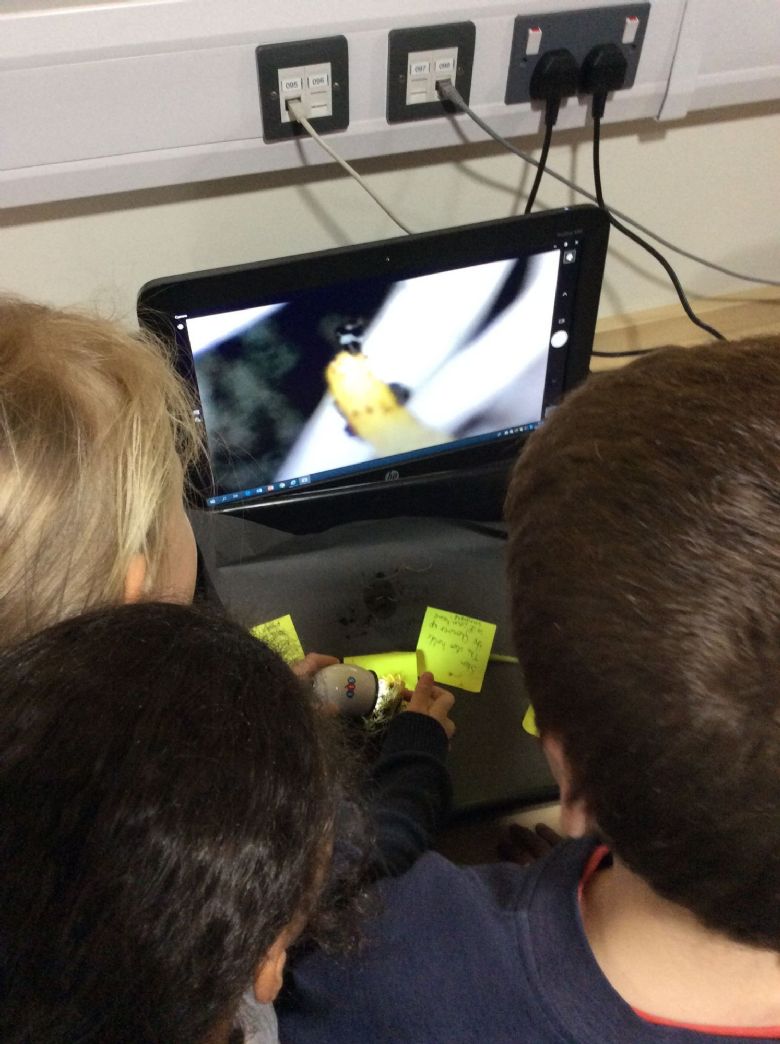 2019-2020
Welcome to Seals and Sea Lions!
Both classes have made an excellent start to Year 3 and we have been really impressed with how well the children have settled in so far. We would like to say a big thank you to all of the children who have completed the summer homework and produced some incredible Victorian artefacts or found out some fascinating facts. Our classrooms are really starting to look like Victorian museums, we may even have to start charging others to enter!
Use this webpage to download Home Learning each week and get ideas to help with your Spellings and Maths. In the near future we will also post some pictures of the exciting things we've been getting up to in both Seals and Sea Lions class.