Year 3
Snow Day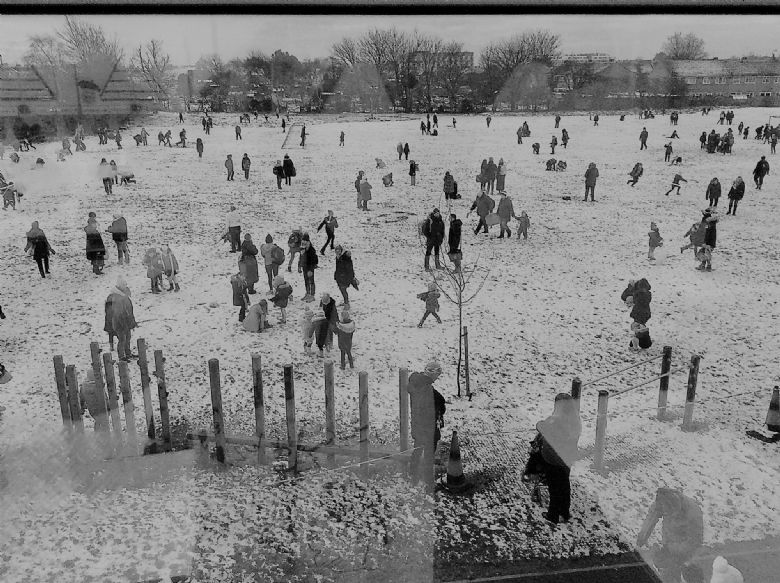 We enjoyed a very rare snow day last week. We also learned about the very different climate of the rainforests and made our own weather forecasts.
Challenge: Can you explain the difference between climate and weather? What is the climate like in a rainforest?
Meeting Alka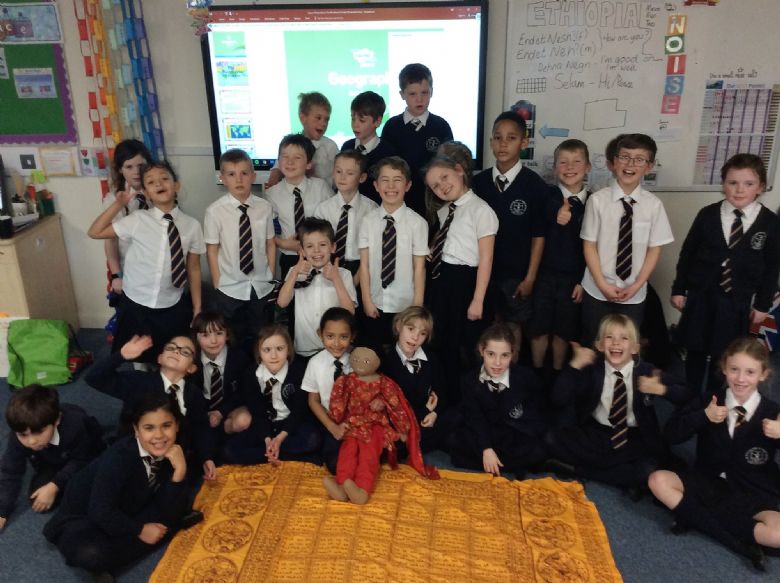 We met Alka, a 5 year old Hindu girl, and asked her some great questions about her life.
Can you think of some of the different ways people worship? Do you remember any facts about Hinduism?
Maths Challenge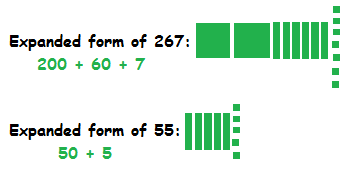 Explorer's Day
What a great start to 2019! We learned all about compasses and had a go at drawing our own on the playground. Spotting cities in the Atlas was fun but tricky. The morning ended with a trip to Argentina to listen to the tango and debate who really is the best, Messi or Maradona (Messi, of course!)

Challenge: Use a map to find 5 countries in South America
Merry Christmas Y3! Well done for all your hard work in 2018!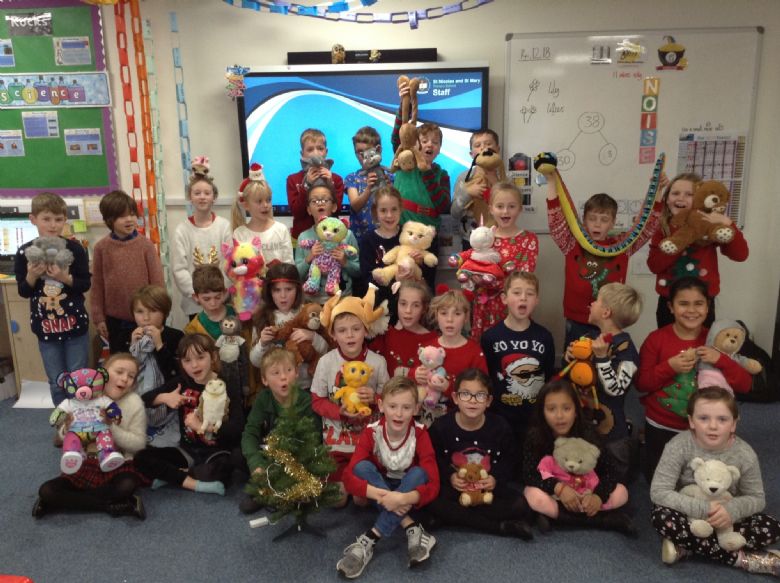 Mr Mac and all the grown up helpers in Sealions would like to say thank you for our lovely Christmas gifts - very thoughtful! We are sad to say goodbye to Isla and Cameron and wish them all the best in their new school. We hope that everyone enjoys a relaxing Christmas period and we look forward to lots more learning and fun in the new year. Feliz Navidad!

Well done Seals for making it through to Christmas! Enjoy your break and be ready for lots more fun learning in January!
Miss Such, Mrs Buck and the other adults in the Year 3 team would like to say a big thank you for all our lovely Christmas treats!
Reading with Gray Whales
We loved going to read our stories to Grey Whales class - they were good listeners and asked some interesting questions as well.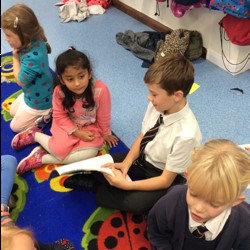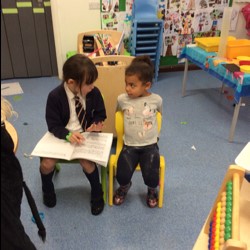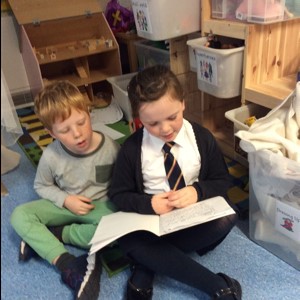 Dividing using arrays
Division and multiplication can be made easier when you draw an array. This week we've been solving problems using cubes and pictures.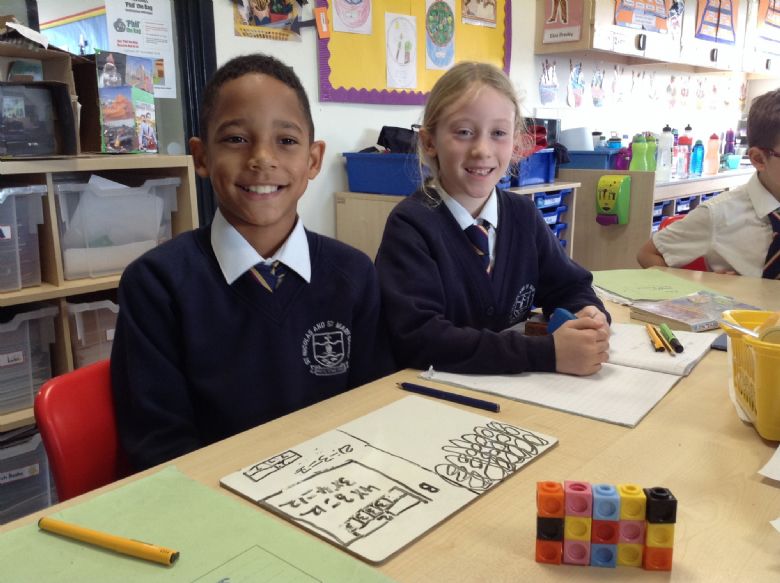 Challenge: What other division and multiplication sentences can you solve using the top hats array?
How to have GREAT playtimes...
We love playtimes and have been doing lots of work on how to make sure it stays that way. Please have a look at our guide on how to be nice, how to deal with a falling out and how to think about other's feelings.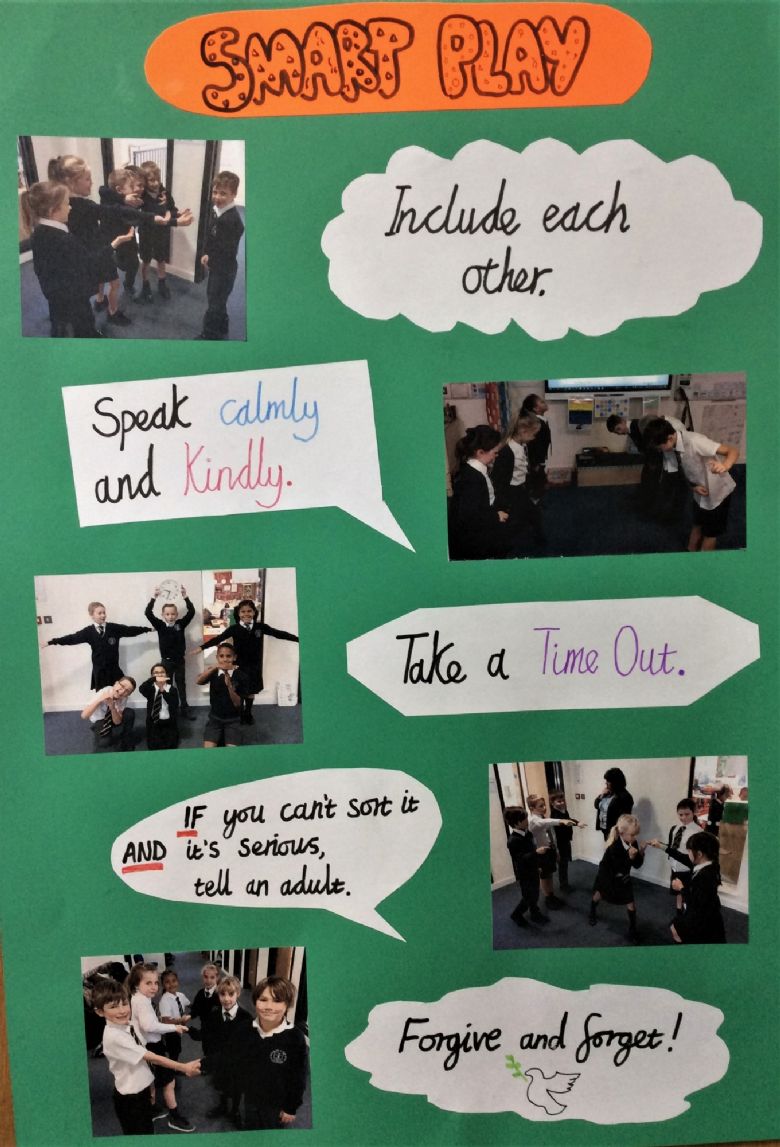 Challenge: The next time you have a challenging play, try and follow these steps!
Victorian School Day
Sea Lions had a shock on Monday morning as we went back in time to the Victorian days. Teachers became even stricter, learning was conducted in rows and Mr Etherton was enraged that children had been scrumping his apples. It was a relief to return to 2018 in the afternoon!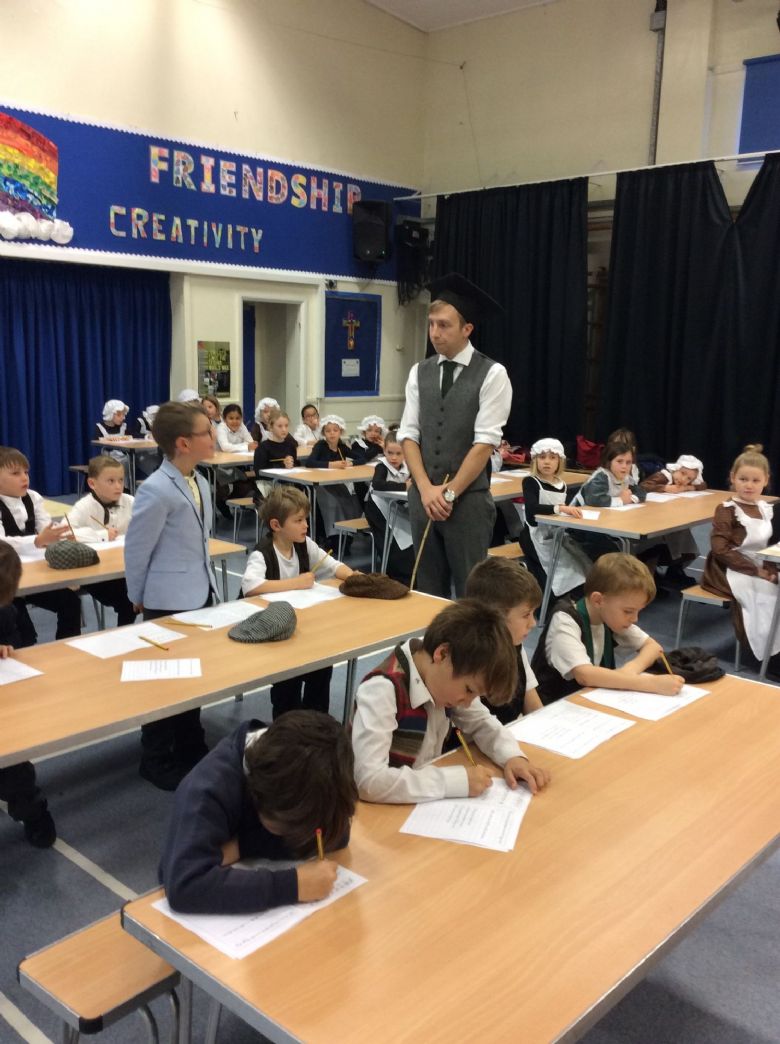 What did you think was different about Victorian school? What is better now?
No iPads here!
In our Topic lesson, we tested out some of the games that rich and poor Victorian children would have played. It was lots of fun!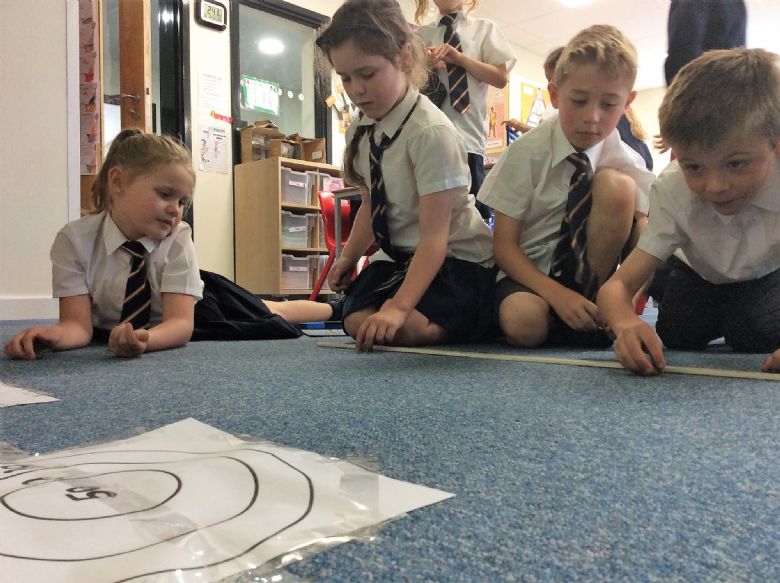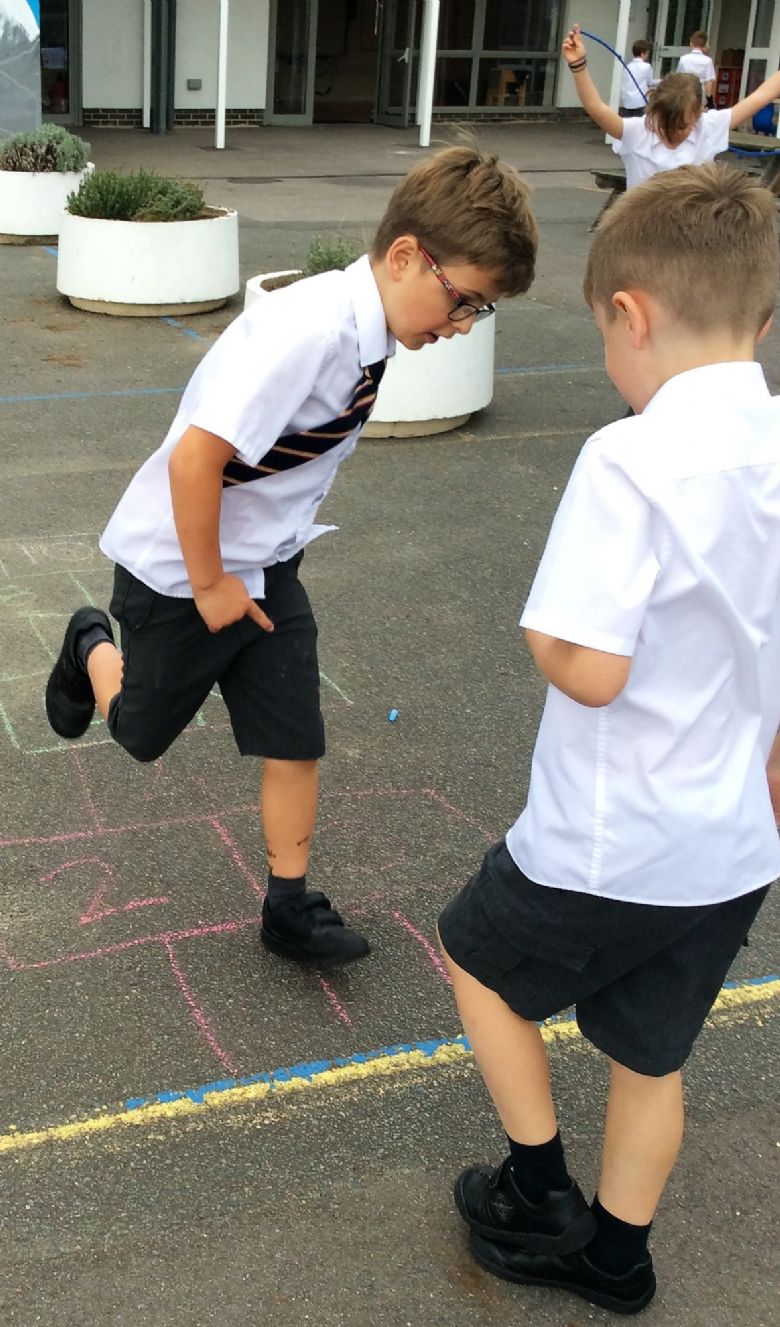 Challenge: Find three sports that became popular in the Victorian era (1837-1901)
Welcome to the world of work...
Today we made our way to the big house where we met Mrs Storey and Miss Rose, the head housekeepers of Preston Manor. They were very strict and showed us what duties we might expect if we were given a job. Year 3 worked hard all over the house, baking in the kitchen, cleaning the bedrooms and preparing the dining room for a feast. Congratulations to the new staff and well done all on an exciting day.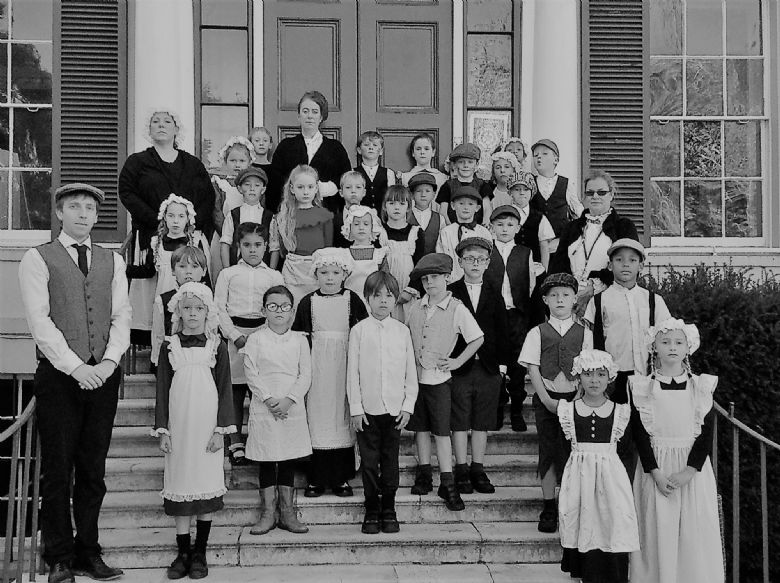 Challenge: What did Miss Rose use to clean the carpets?
Consider yourself...a servant in training
We've heard that Mr and Mrs Stanford are looking for new servants at Preston Manor, so the Sea Lions have been practising different servant roles to prepare for our trip next week. We polished off our Ps and Qs for the footman role, tidied and cleaned for the roles of kitchen maid and forth maid, and exercised to demonstrate our strength as Oddmen (general helpers). Would you hire us?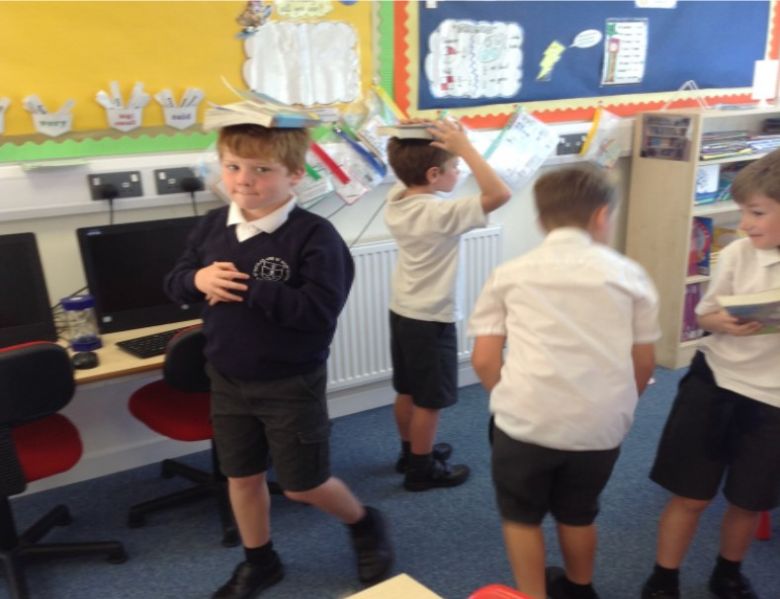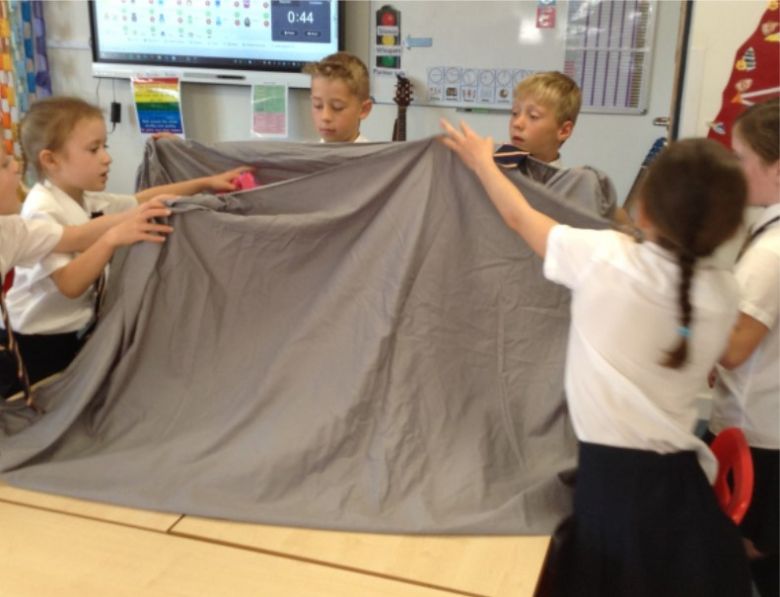 Challenge: Which role would you be best at? How much do you think you would be paid?
Balancing brilliance
This term, we are focussing on different balances in gymnastics, building up to our own sequences in pairs and groups. For our first solo lesson, we were pretty good!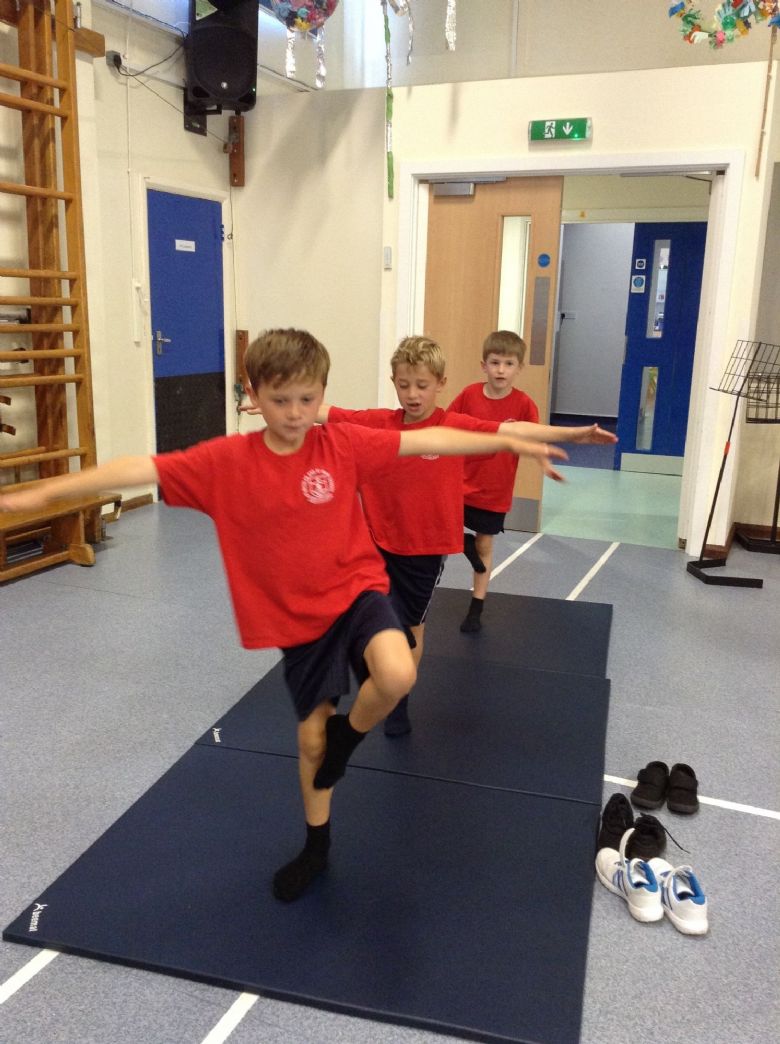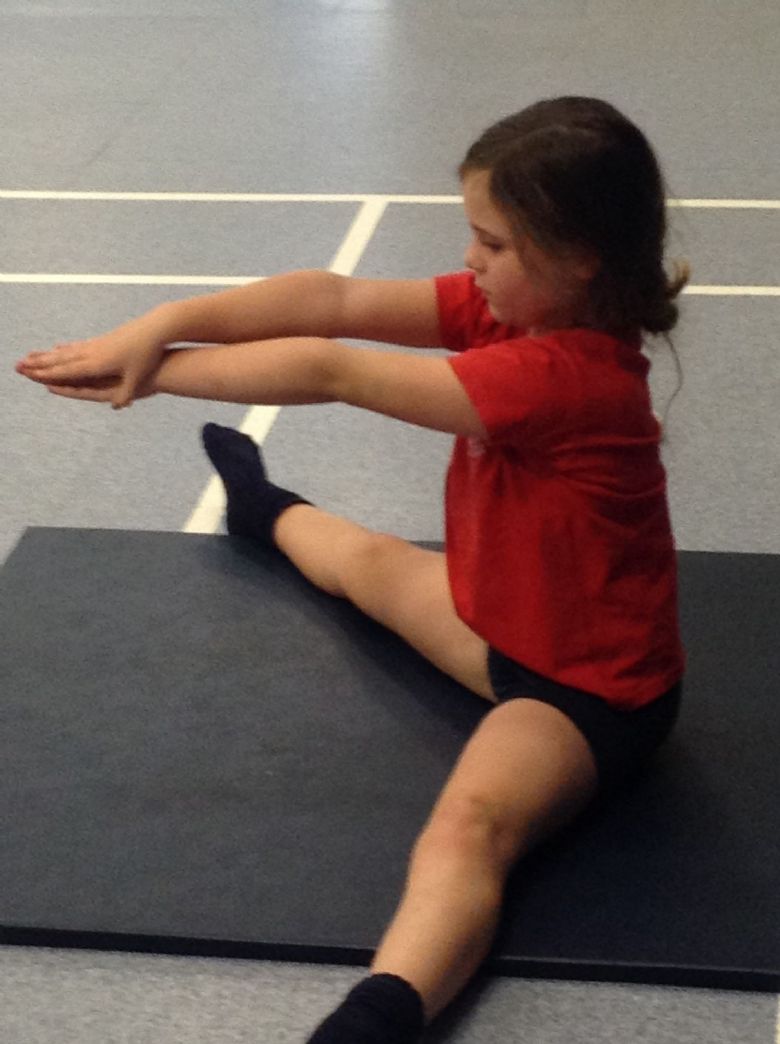 Challenge: Can you remember how to do a pike?
Welcome to Sea Lions!
Year 3 have made a great start to the term and are very excited with their new class. Use this webpage to download Home Learning each week and get ideas to help with your Spellings and Maths. In the near future we will also post some pictures of the exciting things we've been getting up to in Sea Lions class!
Sumatran Adventures: Our class mascot, Pablo has just returned from sunning himself in the Sumatran rainforests, where he tells us he enjoyed eating "tonnes of bananas" and "catching up with friends and family". For more information about Pablo's relatives, visit World Wild Life Orangutans
Will he be swinging his way to your home soon?