Year 3 - Sea Lion
Champions!
Our hard work and training paid off yesterday as we came first in the Shoreham Community Games. 9 schools competed in 5 different sports and it was great to see everyone giving 100% effort in their teams. It's not all about winning but we were very proud to join Year 4, Year 5 and Year 6 in winning the tournament St Nic and St Mary's. Well done!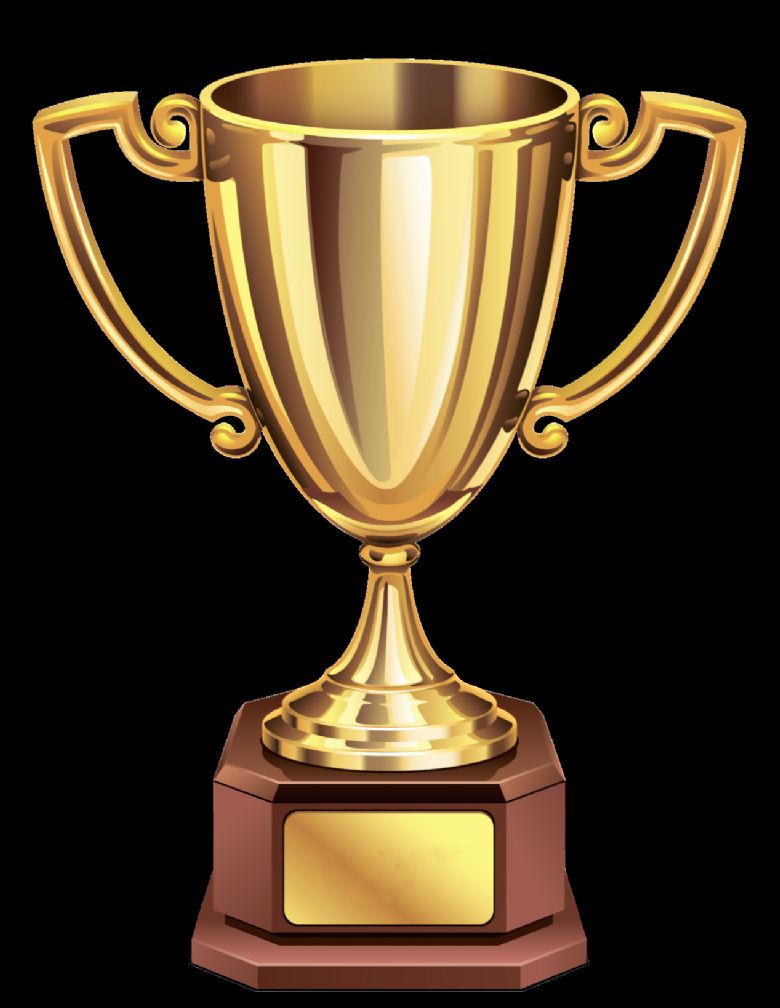 Building 3D shapes
Using craft straws and playdough, we constructed cuboids, square-based pyramids, and even cones.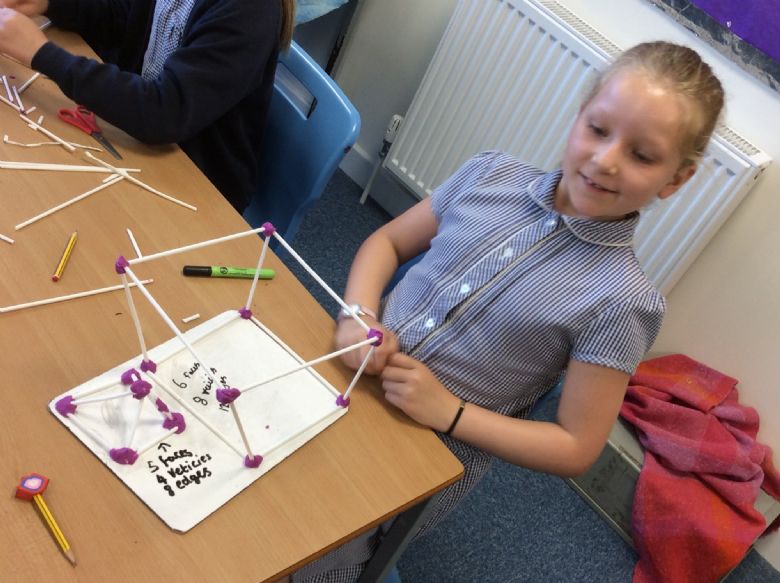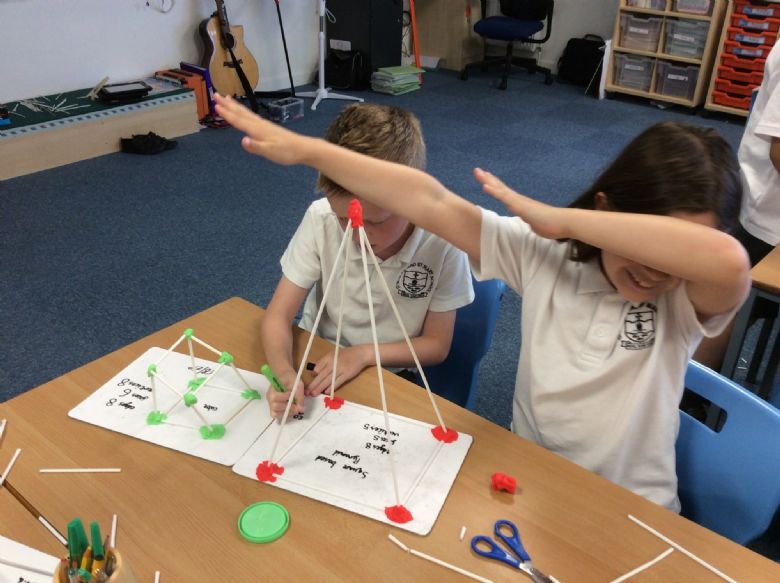 Q: Why did the obtuse angle go to the beach?
A: Because it was over 90 degrees!
Passion Play
There were some pretty spectacular sights at St Nic's on Wednesday, as the whole school took part in a reenactment of Jesus' life. We were blessed with beautiful weather and Sealions certainly ate their fair share of bread and cheese!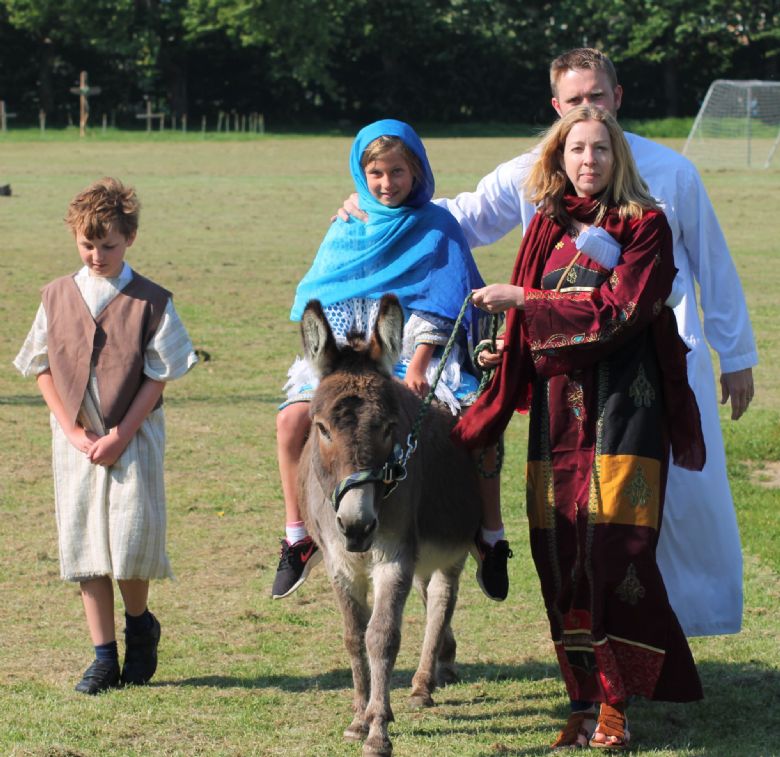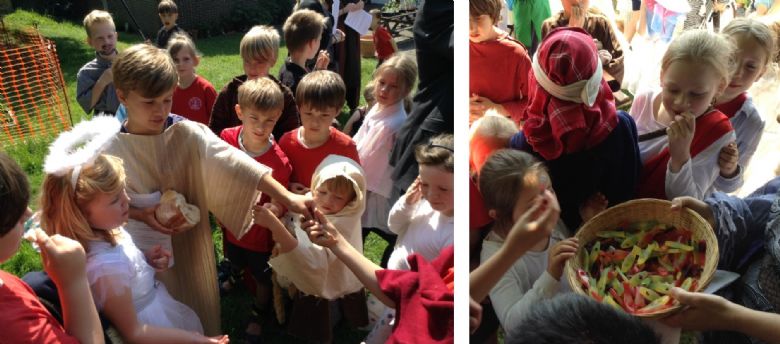 Return of the Romans...
We reenacted Emperor Claudius' triumphant invasion of Britannia in 43AD. Soldiers followed their centurions in marching formation, before charging a terrified Y6 P.E lesson! PERCUTE! (Charge)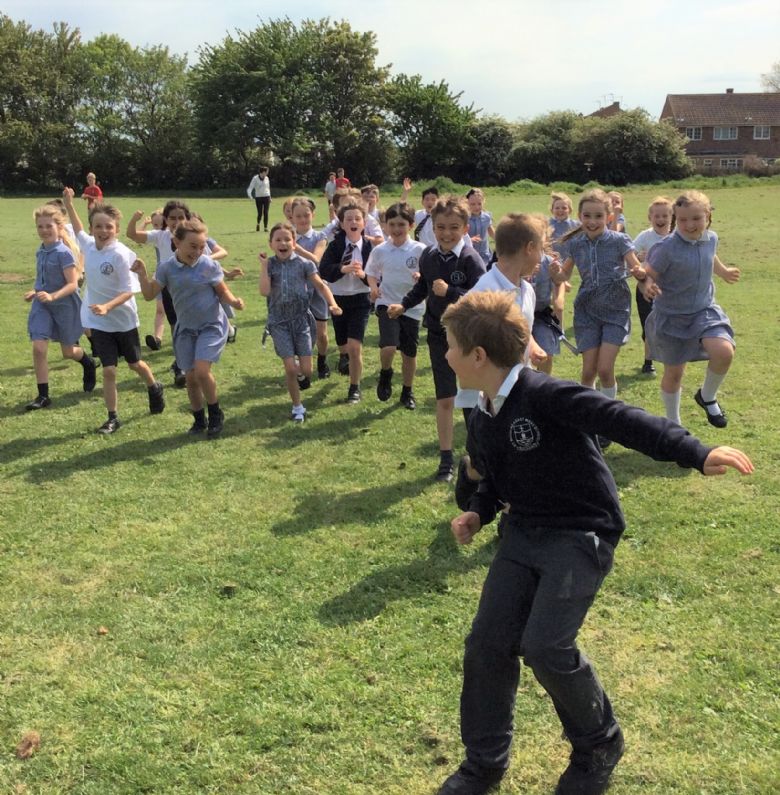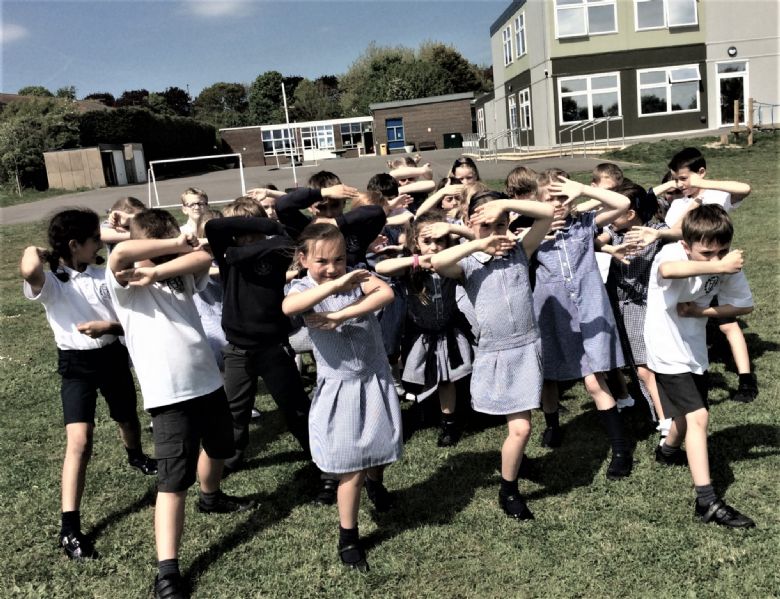 Challenge: Can you remember your Latin for left and right?
Measuring Magic
We have been busy measuring in different units for length (cm/m), weight (g/kg) and volume (ml/l). We discovered that pineapples are quite heavy (950g), Pablo is quite light (500g) and the corridor is quite long (27m).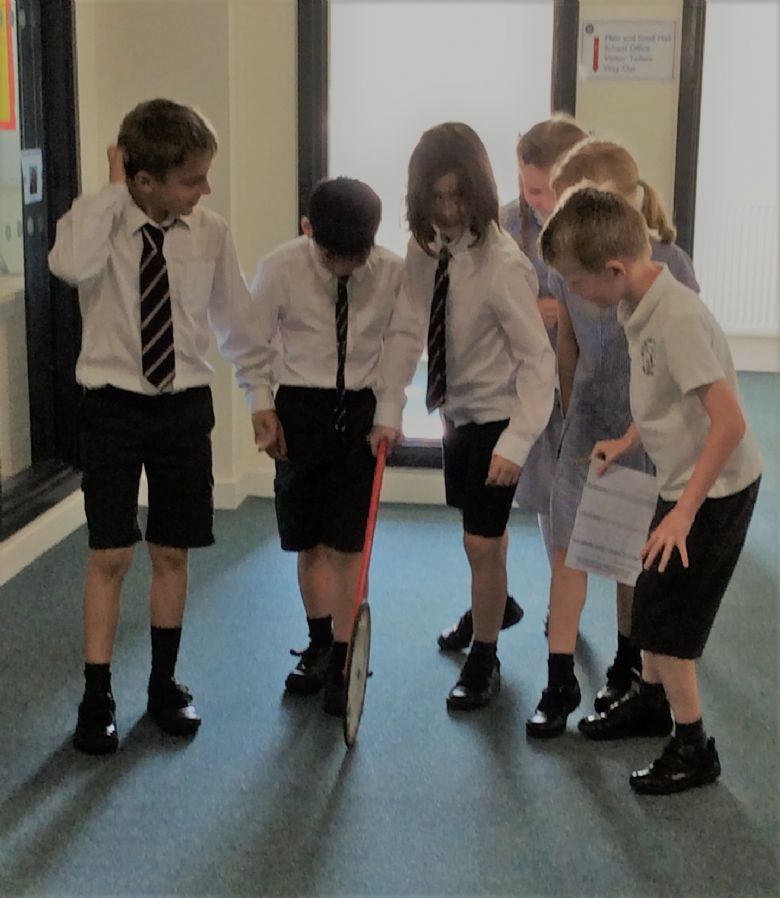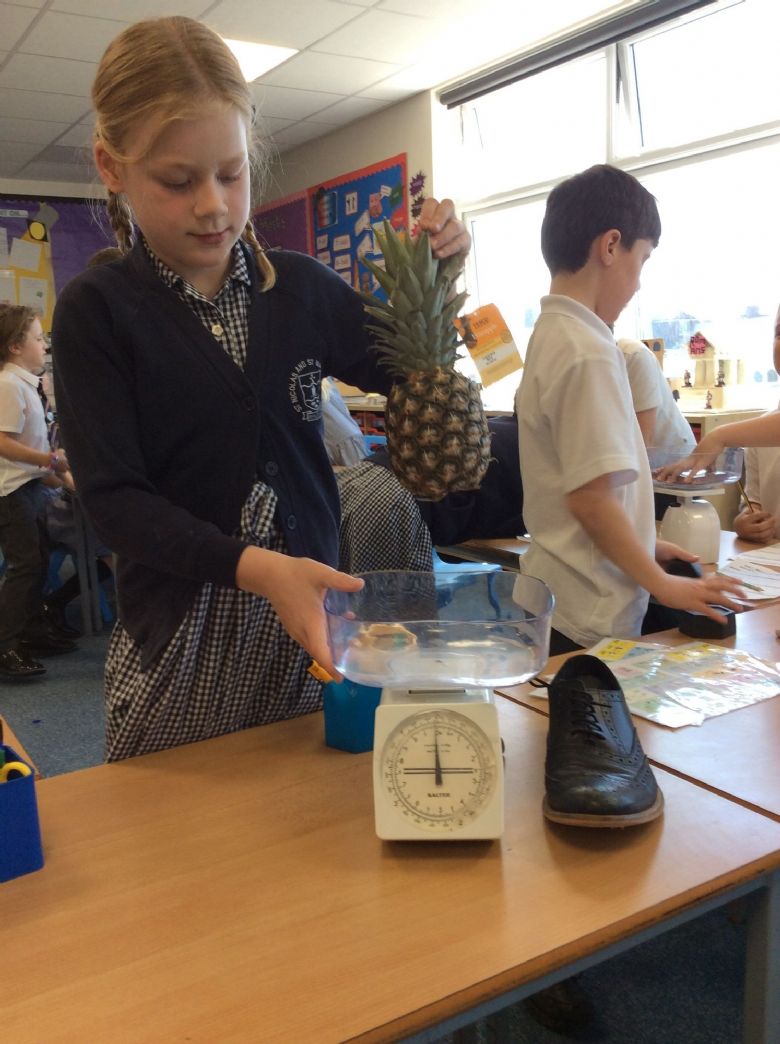 Challenge: What units should I use to measure a) coffee in a mug b) the distance from London to Brighton c) the weight of a guitar?
Follow instructions...
We scripted and filmed our own videos on how to make a pirate hat, using all the features of instruction writing we have learned, including: short sentences, imperative (bossy) verbs and time connectives. ARR!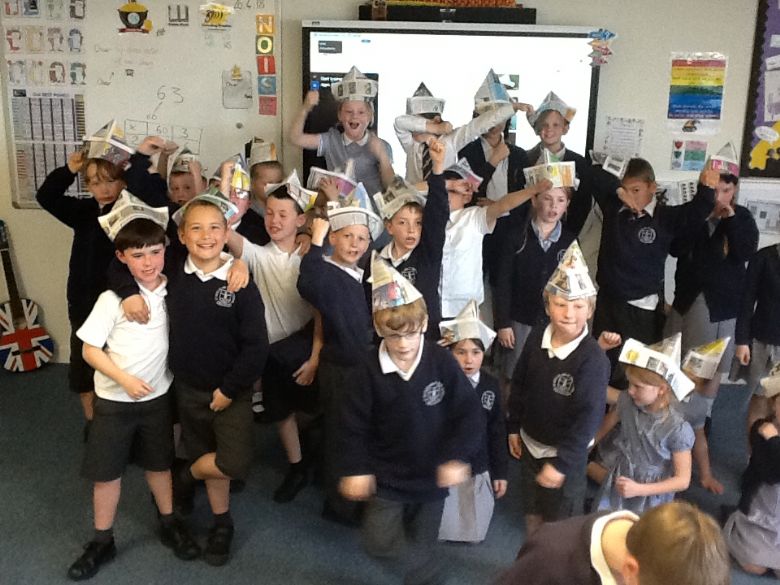 Blind Veteran Pays a Visit
Year 3 were incredibly lucky to meet David, a blind veteran who has broken 3 world records (including climbing Kilimanjaro with a guide!) Sealions asked some really good questions, tested some very useful gadgets and practised guiding each other whilst blindfolded. It was an inspiring day.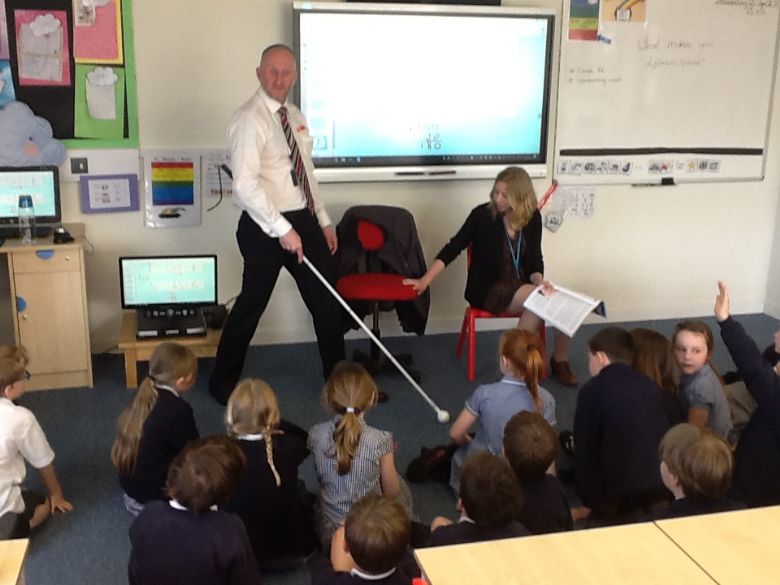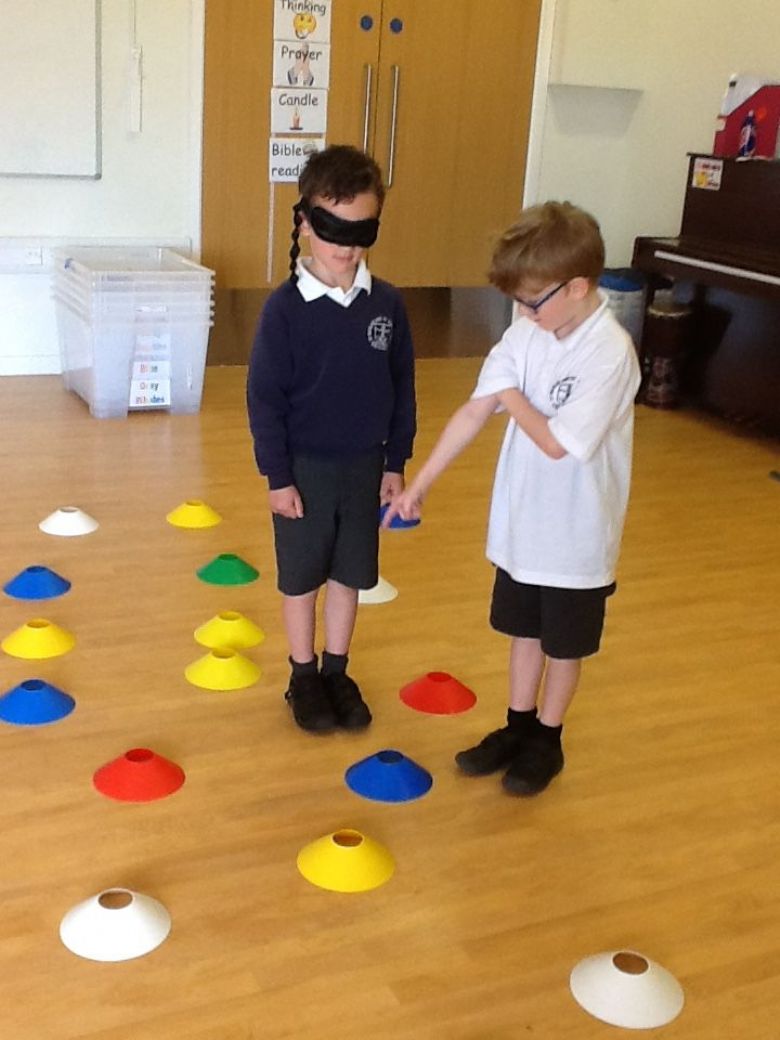 Super STEM Week!
We had loads of fun during STEM Week (Science Technology Engineering and Maths)! We created a chemical reaction to inflate a balloon with CO2, we built paper helicopters and we celebrated the life of Stephen Hawking...and Mr Mac spillt a bottle of vinegar on his chinos!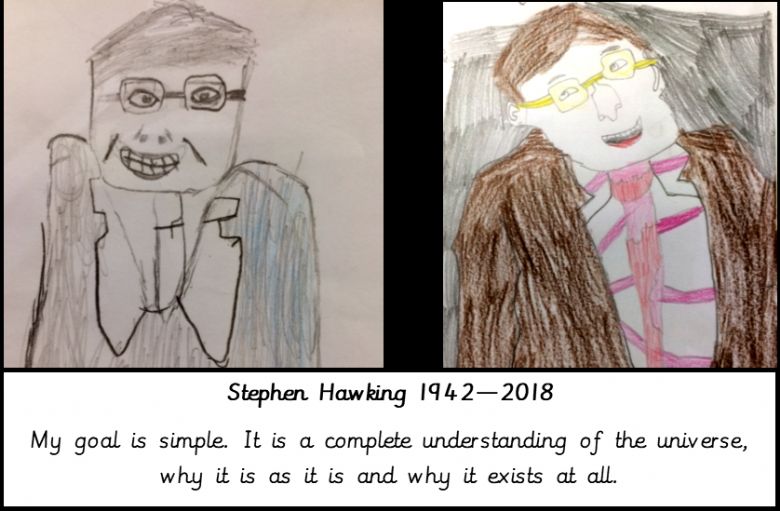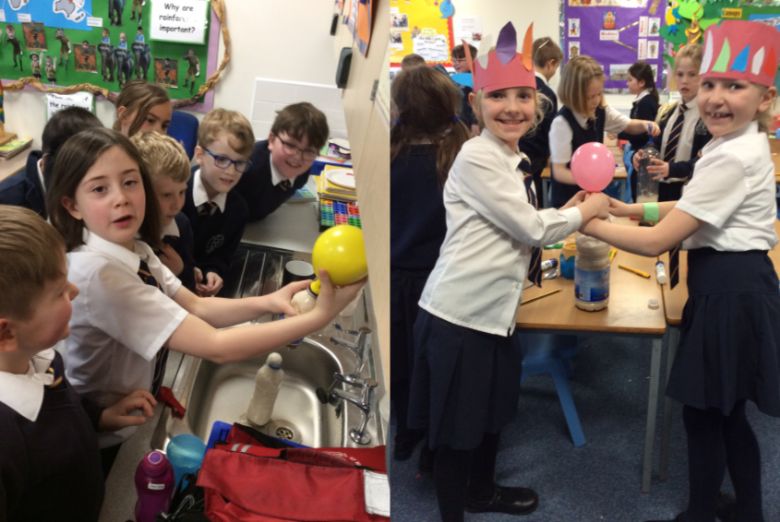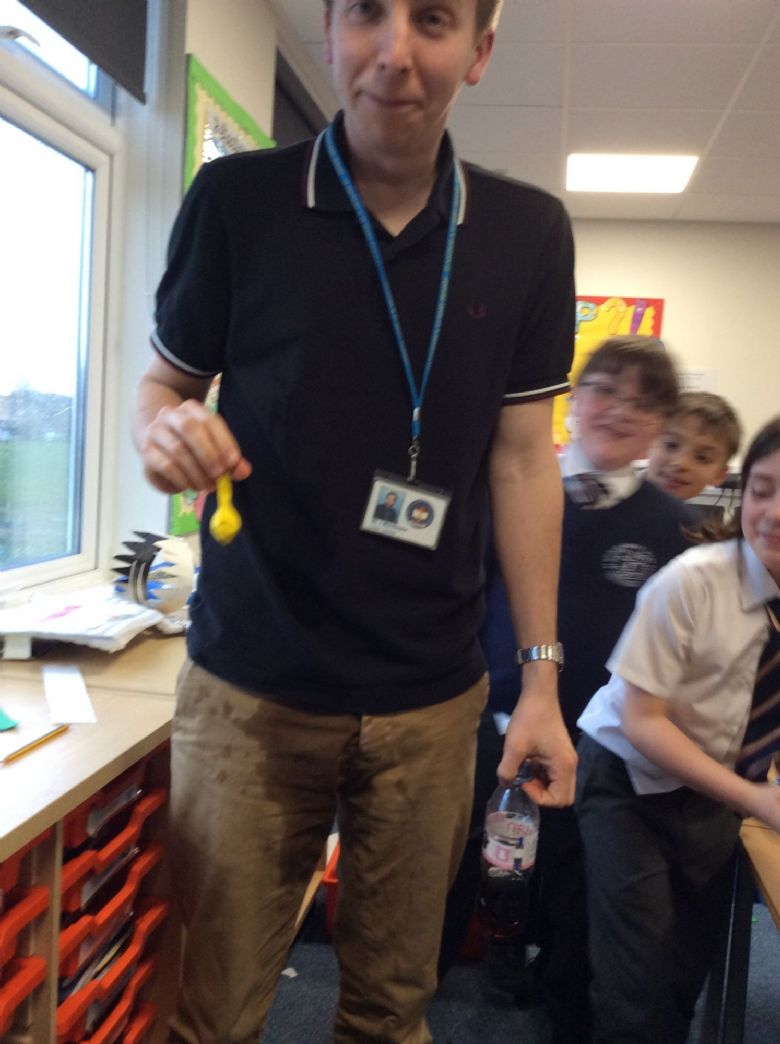 Whoops!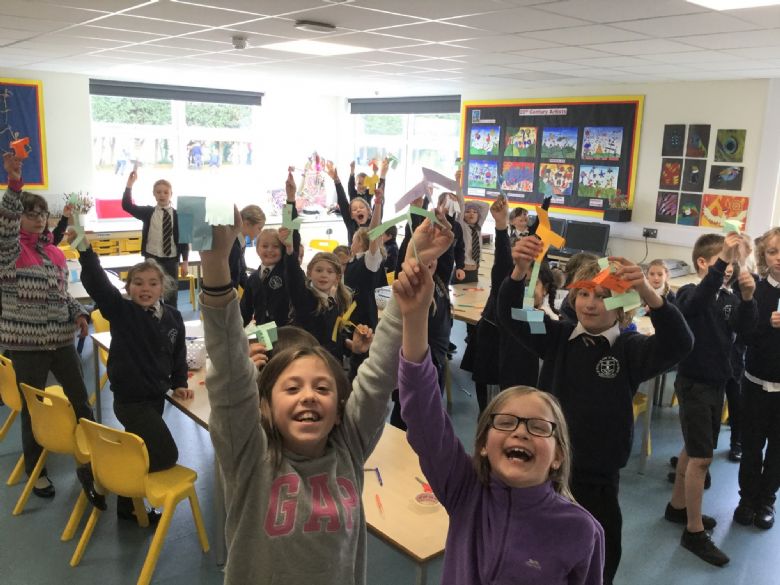 Book Day Bonanza
Well done to Sealions for making such an effort with their Book Day costumes - didn't we look great?!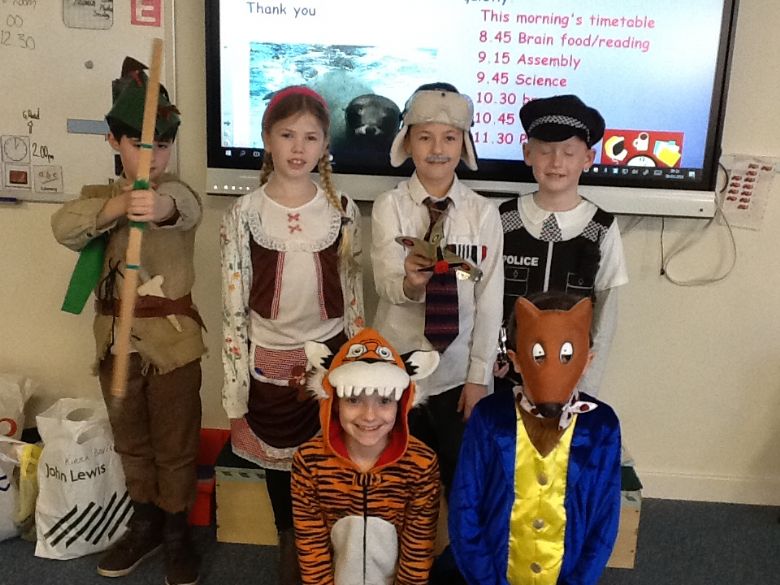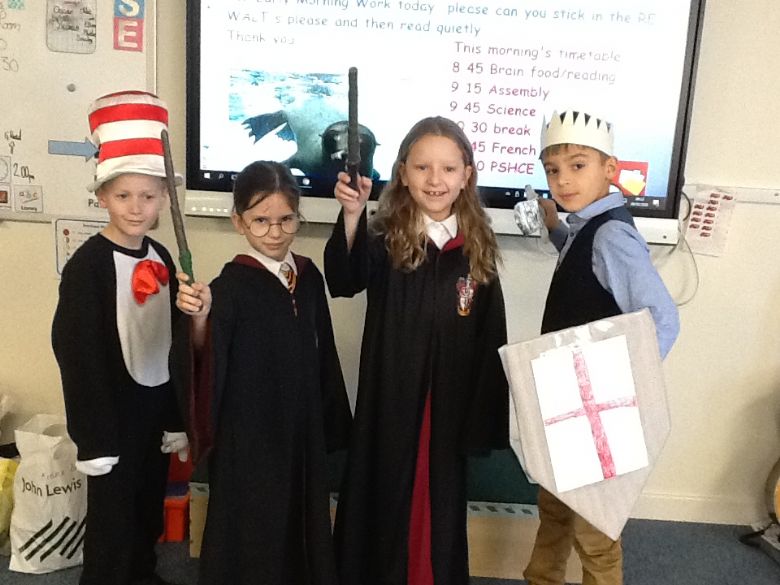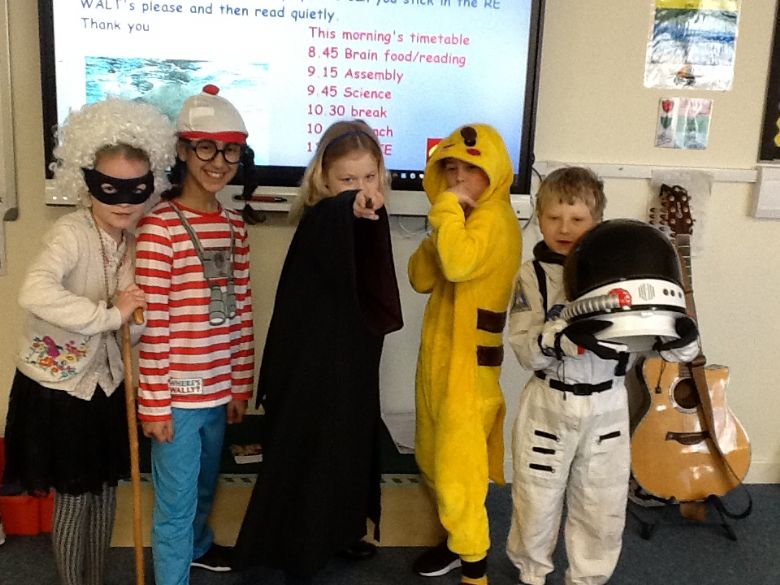 SNOW!
As temperatures reached -4c, Snowballs were thrown and sculptures were built. By hometime it had nearly all melted away. The view from Sealions' window at 8:45am on Tuesday morning...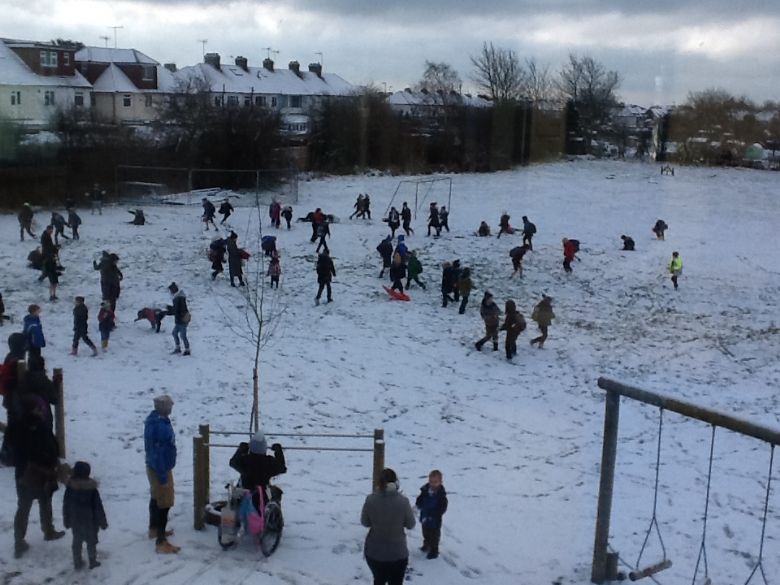 Challenge: can you find the coldest temperature on record in the UK? What about in the world?
Drizzle Doesn't Detract from Drusilla's Delight
On Tuesday, we took a trip to Drusilla's where we saw 100s of species of animals, including the rare red-faced panda, giant anteaters and (Mr Mac's favourites) Lar gibbons. The class wowed staff at the zoo with their knowledge about rainforests and were even brave enough to stroke a Burmese python and some giant hissing cockroaches!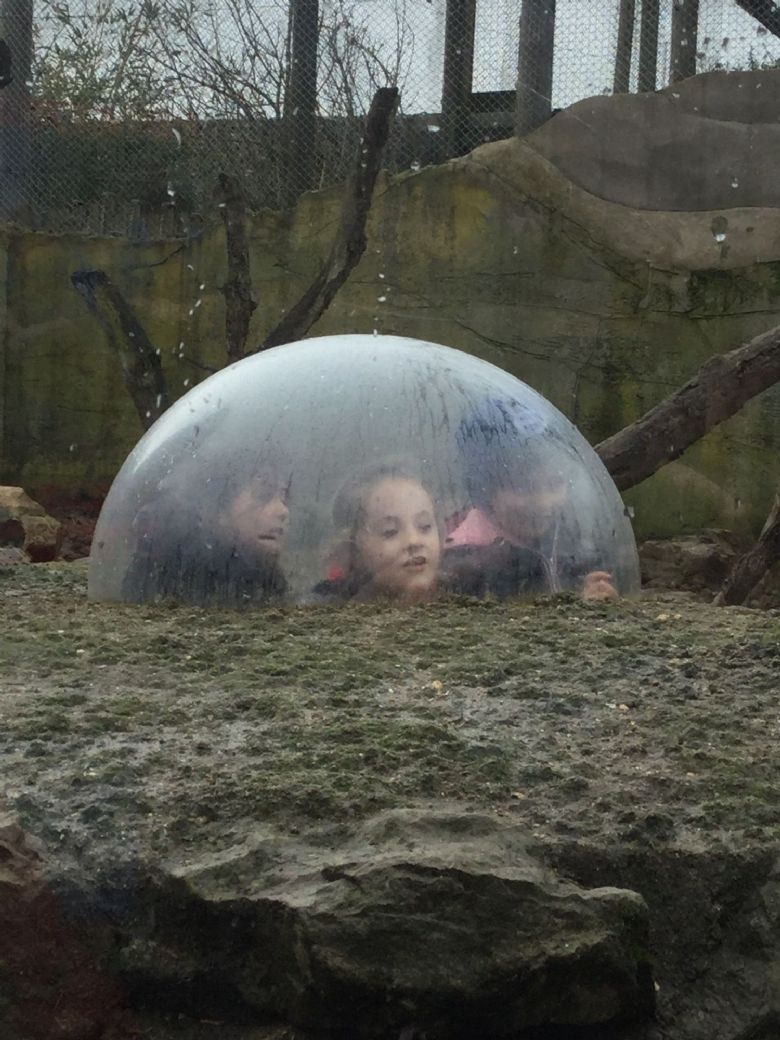 Happy Half Term!
Wow - What a busy start to 2018! Enjoy your week off and make sure you take time to relax. There is a Mayan challenge, a 55 word story and some Sumdog to have a go at. If you still want to stretch your writing muscles, I would recommend the BBC 500 Word Story. Visit bbc.co.uk/500wordstory to enter. Good luck!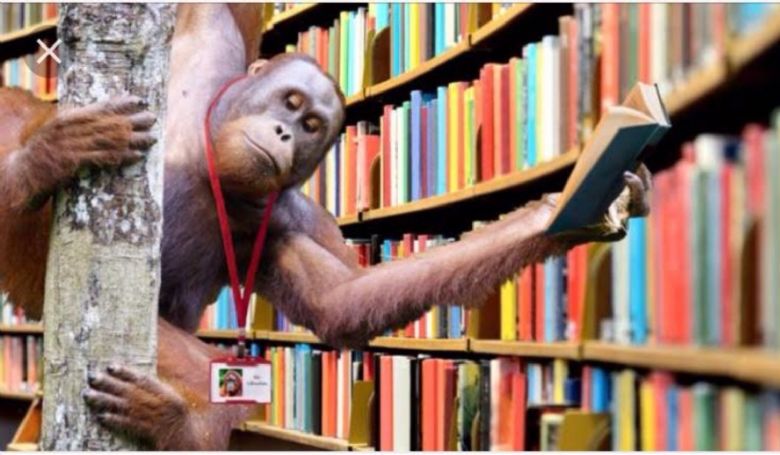 Maths Week Picture Gallery
Have a look at some of our Maths games from this morning. Just click here.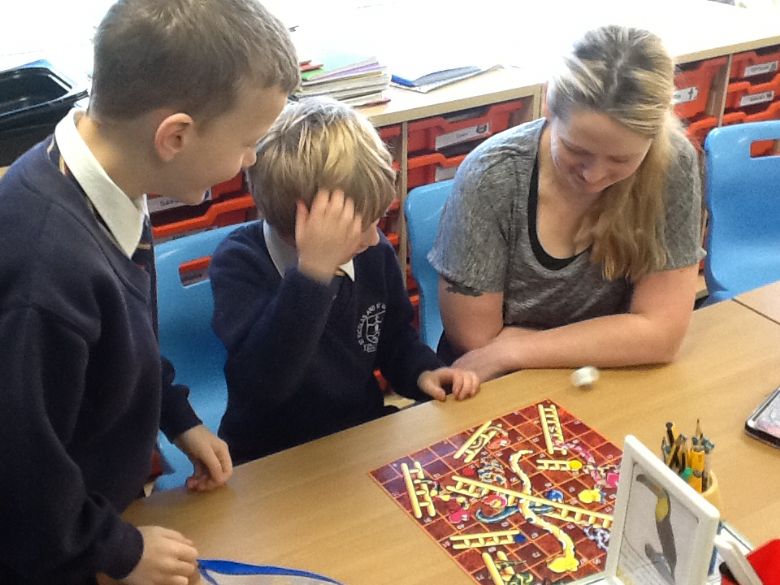 Giant Steps...
As part of Maths Week, a giant was spotted on the playground. We had to measure his footprint (1.2m) and compare to our own, before estimating what his total height might be.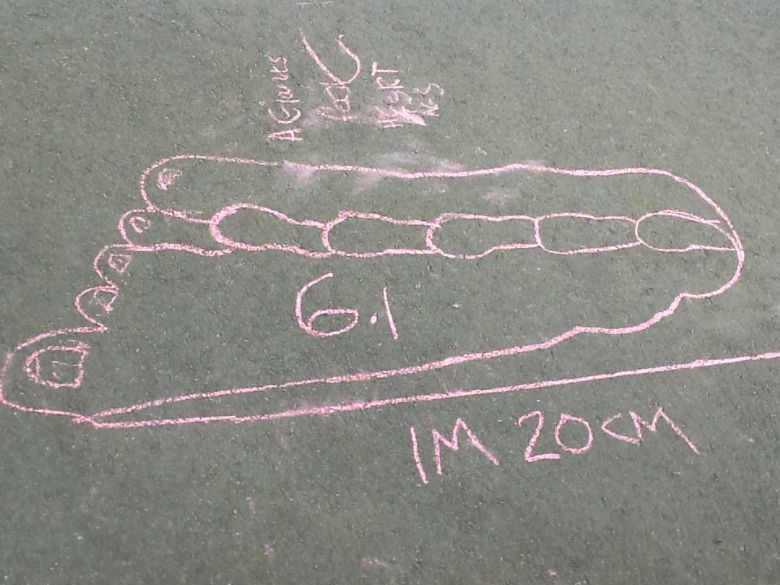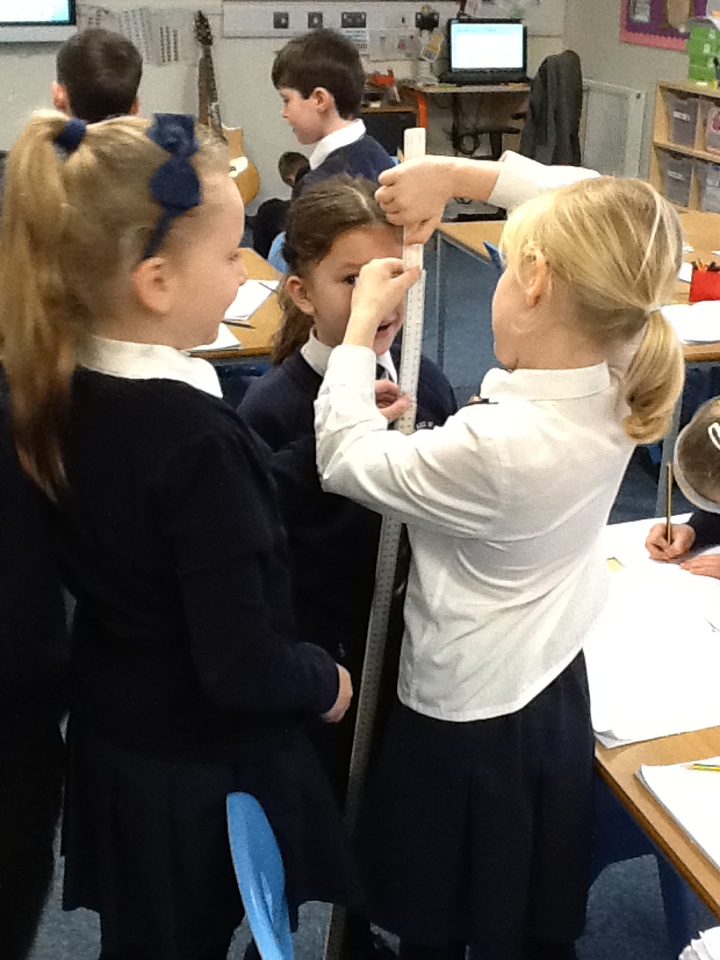 Challenge: How can I write 8m36cm in cm?
Rollin' and Tumblin'
In PE we've been busy perfecting our rolls - forward, backward, pencil and teddy - and making a sequence. Here are a couple of action shots...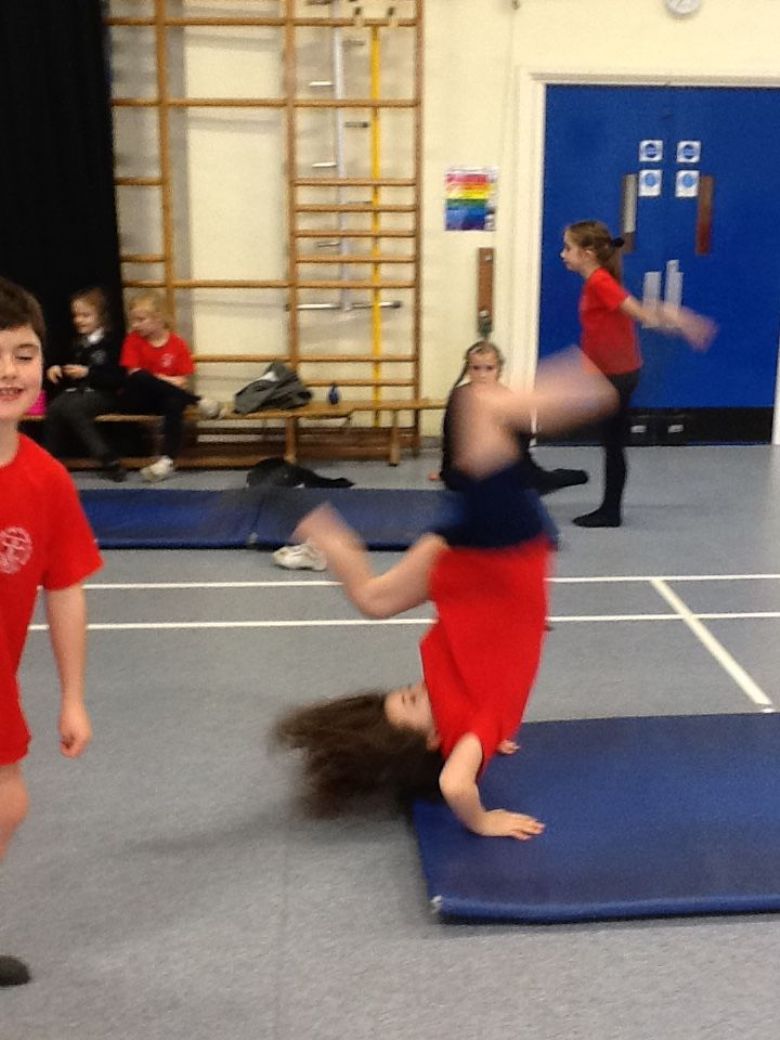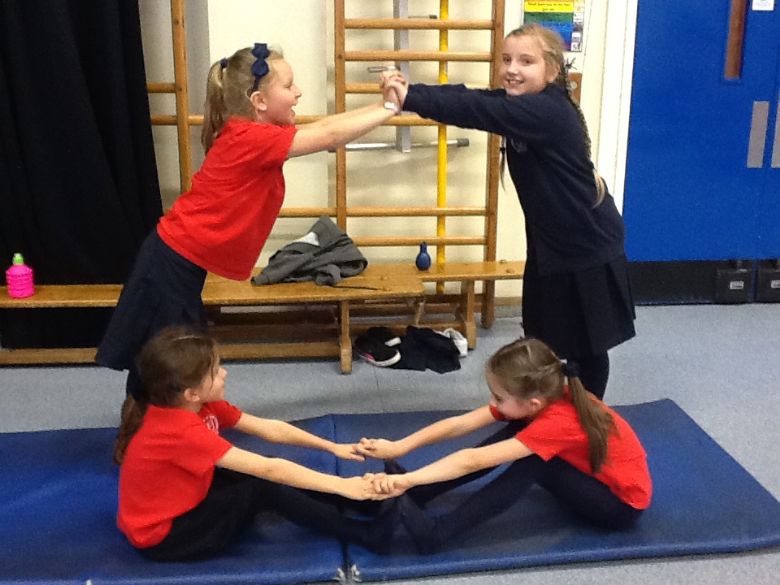 Karma Snakes & Ladders
Have you done a good deed today? Does that mean that something good will happen for you later on? What about if you've been naughty? We had an interesting debate about cause and effect and the idea of karma in Hinduism. To make it a bit easier, we played Karma Snakes & Ladders!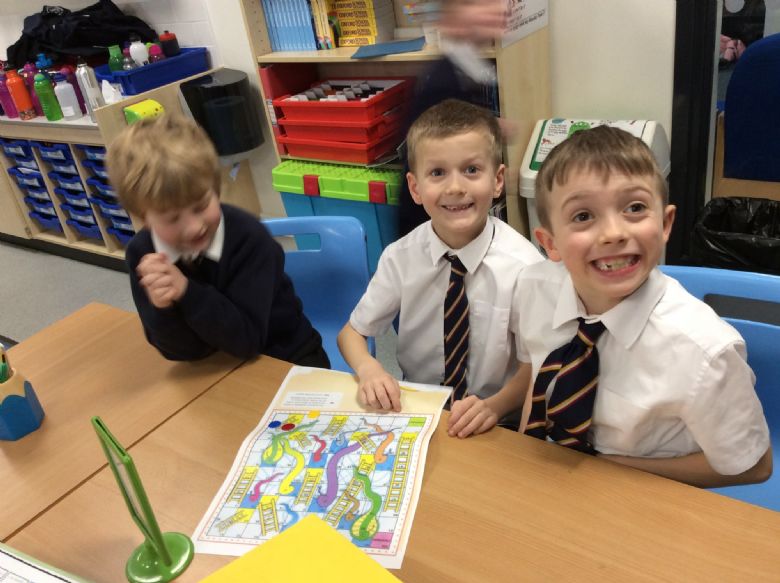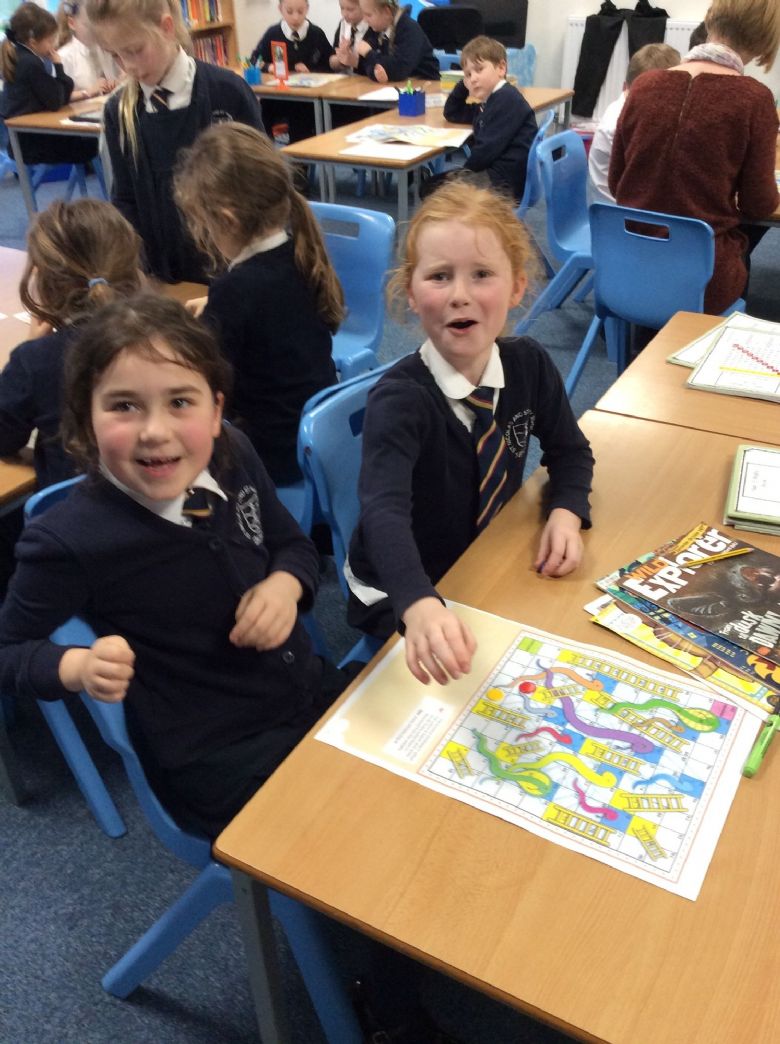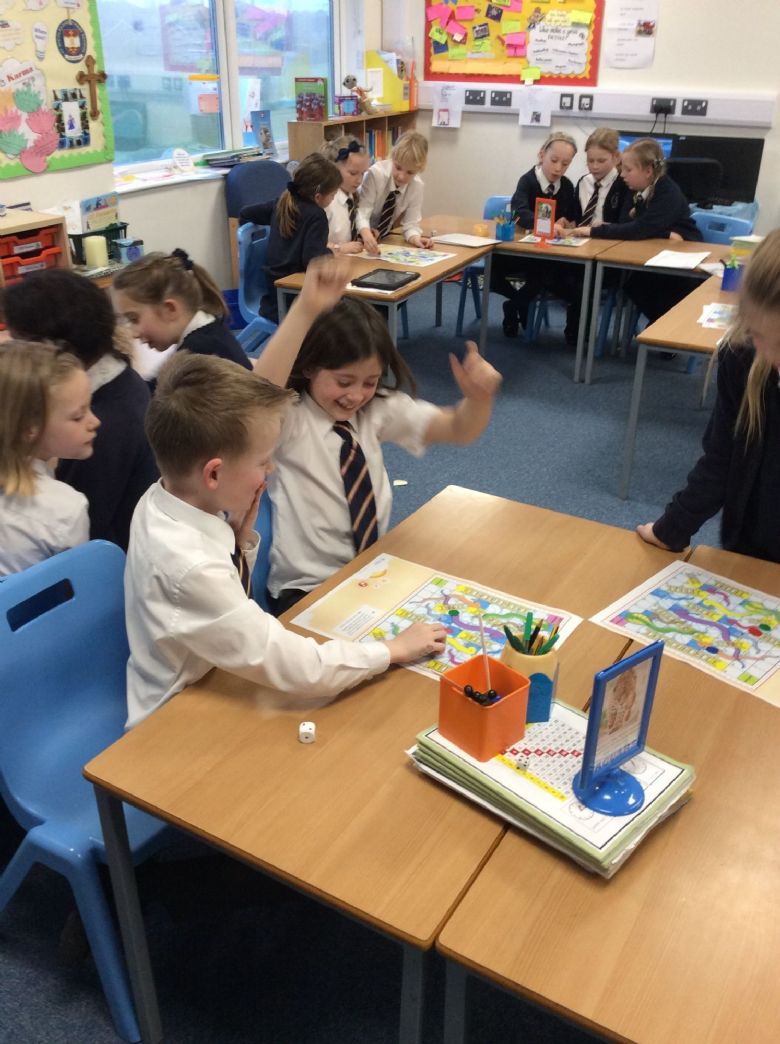 Challenge: Can you explain Karma? Do you believe in it? Why do good or bad things happen?
Explorers Day
Set your compasses to South! We found major cities in North and South America and drew our own 8 point compasses on the playground. In the afternoon we headed to Argentina to hear some tango music, learn about their history and watch a replay of THAT goal!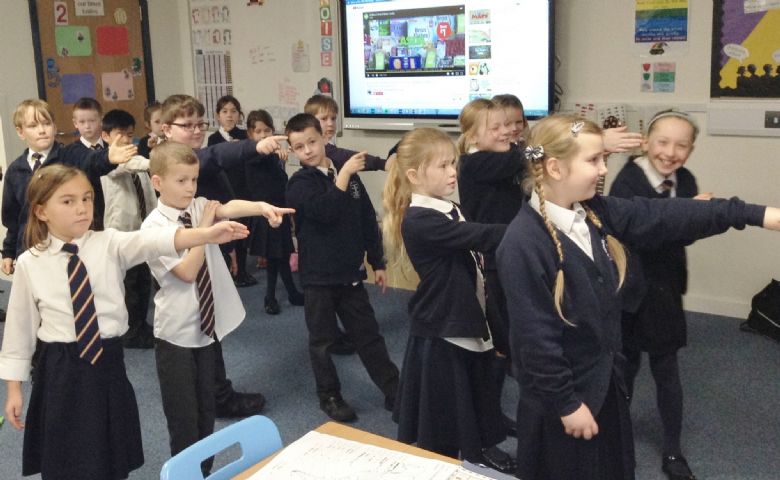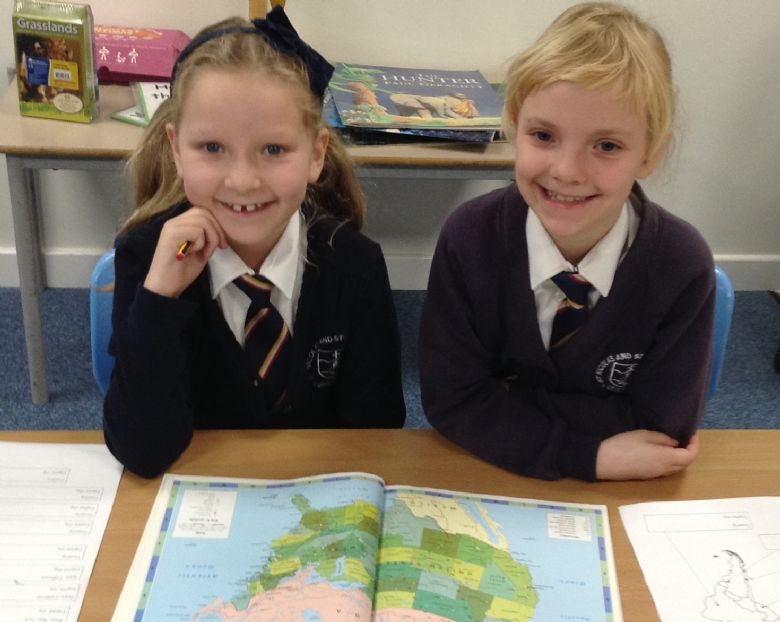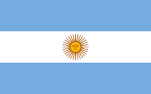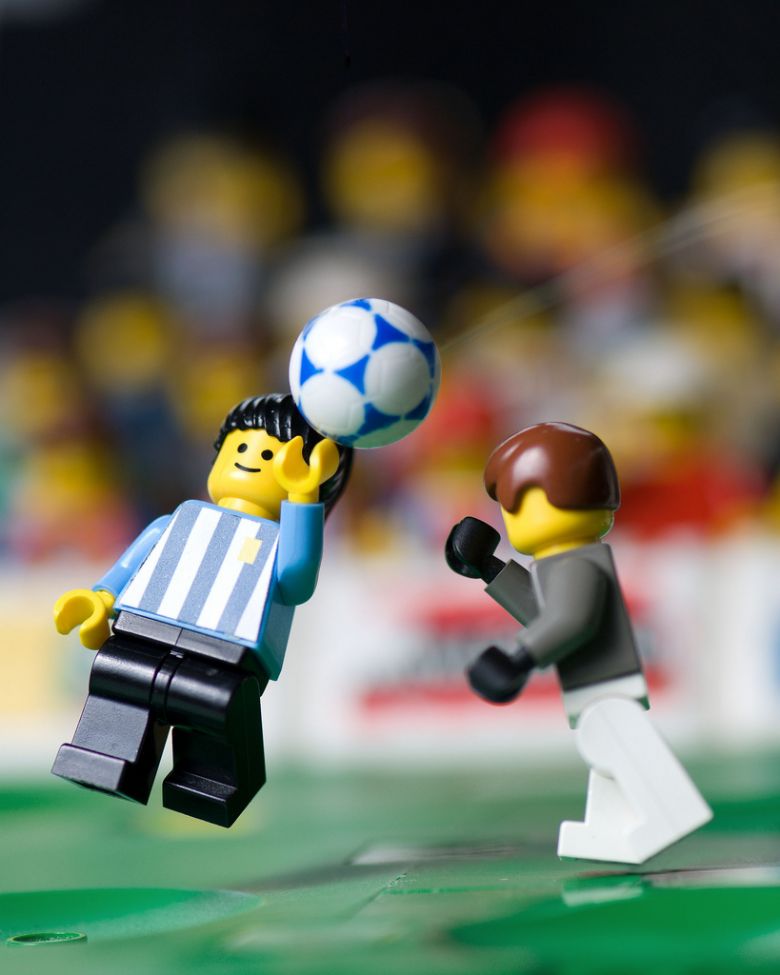 Challenge: Stand facing South. Can you find NE? How about SW?
Meeting Alka
We were lucky to have a visit from, Alka, a Hindu girl from London. By asking her questions we began to find out about Hinduism.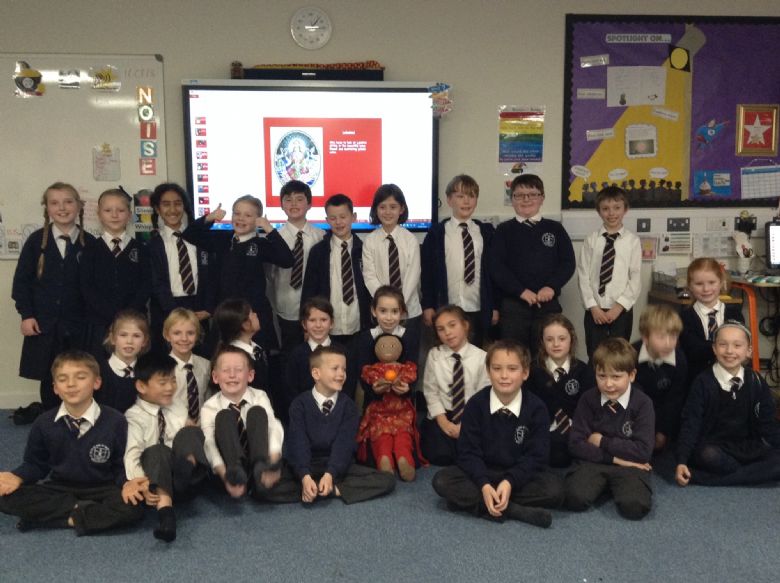 Challenge: Why did Alka have an orange with her?
RE Day: Twixes, baptisms and dance moves
What a busy day! We learned about the Holy Trinity in Rennaisance art (and chocolate-y trinity in twixes!), designed our own Trinity logos, wrote some meal-time Graces, baptised babies and performed a song.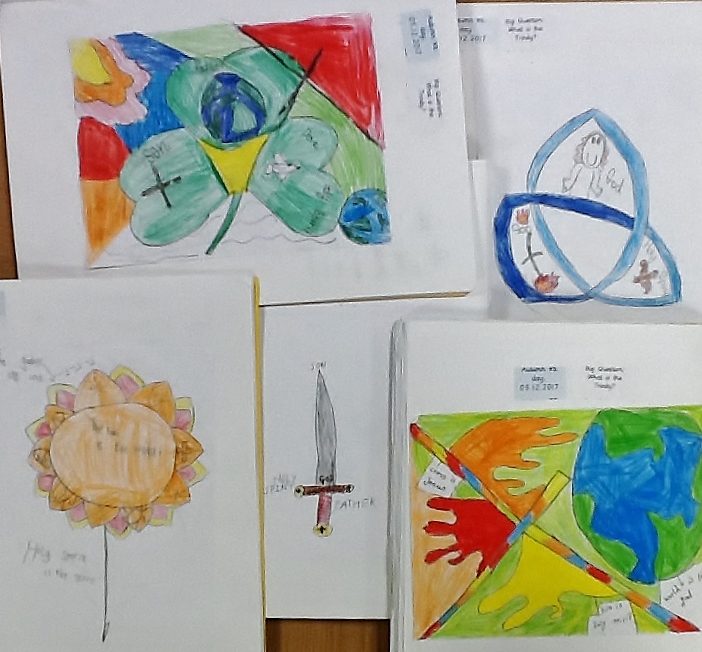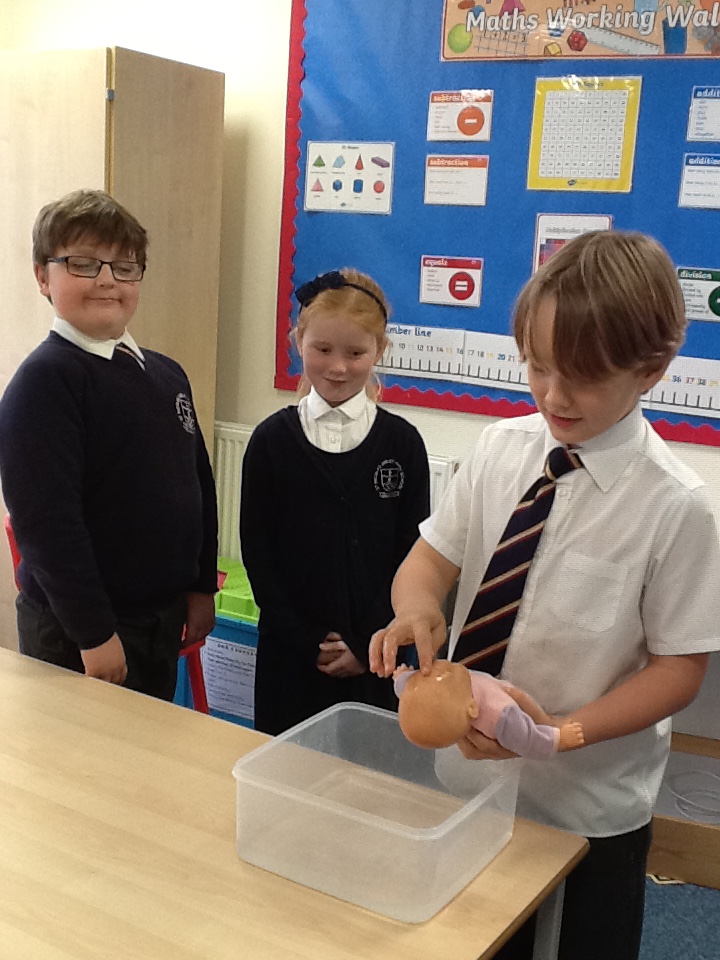 God behind, God beside, God ahead
Watch our song about all different times when God might be near...
When I wake up in the morning, in my bed
God behind, God beside, God ahead
When I'm eating my breakfast, bacon and egg...
When I'm going on my summer holiday...
When I'm opening my presents, on Christmas Day...
When I'm playing with my friends, in the playground...
When I'm strumming my guitar, REALLY LOUD...
When I'm sleepy in the evening and I need to lay down...

Learning...the old fashioned way.
Year 3 were in for a shock on Friday morning as school took a very Victorian turn. Activities included exercise drills, poetry recital, arithmetic with chalk. Girls learned sewing and boys completed technical drawings. Though some punishments were administered for dirty fingernails, lateness and poor posture, most behaviour was excellent with rewards given for effort, punctuality and cleanliness. Well done Year 3!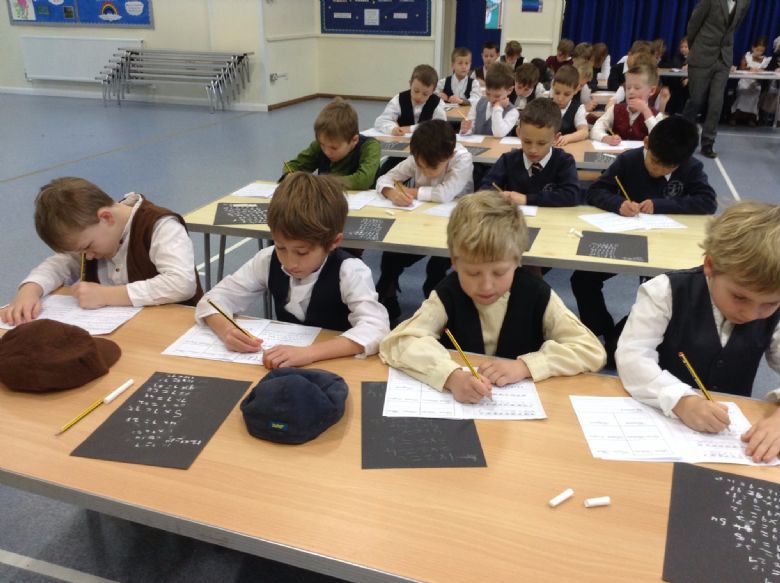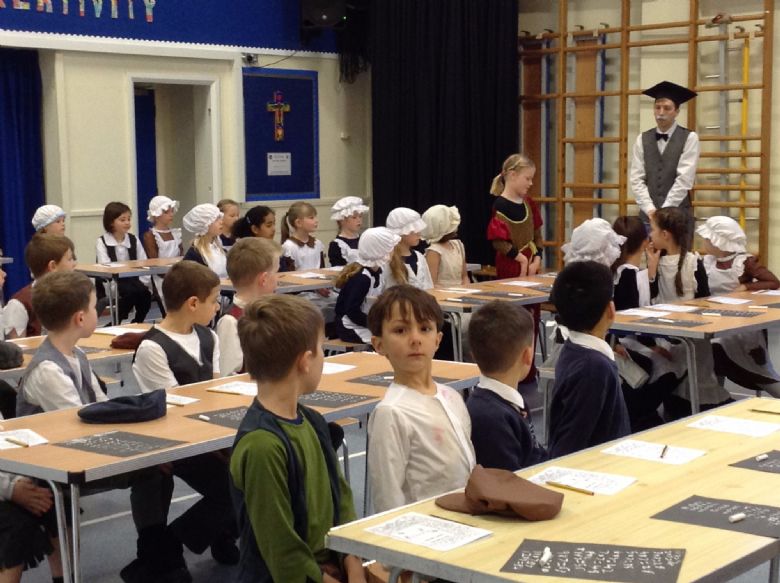 Noisy poems!
Inspired by Arnold Adoff's poem about the sounds of New York, 'Street Music' we set off around the school to make our own sound poem. Here is James' poem, dedicated to our wonderful chickens!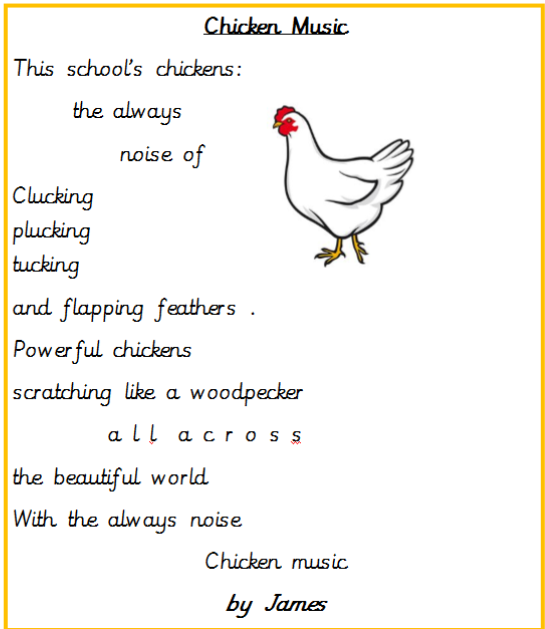 One giant leap for Maths...
Using our inverse numberline skills, we worked out the difference between two types of jump. It was great fun!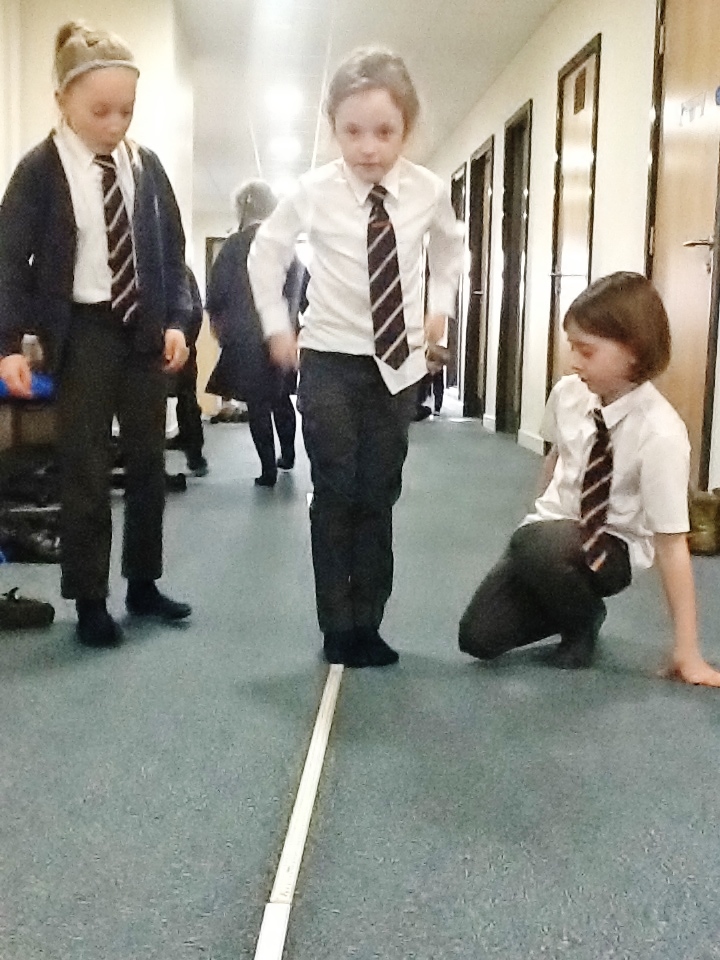 Limbering up and taking flight. What's the difference between a 123cm jump and a 97cm jump?
Balancing Brilliance
This week we watched 10 great routines which the Sealions have built up to in gymnastics. Groups had to put together at least 3 moves with smooth transitions. It was inspiring to see the trust and teamwork partners put in each other. Well done Year 3!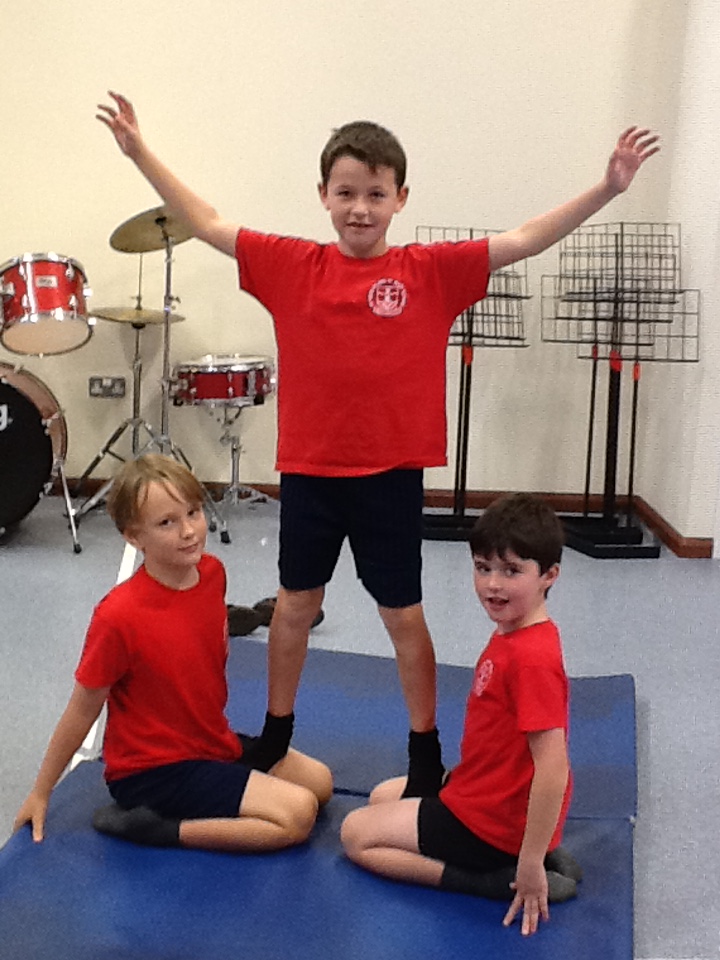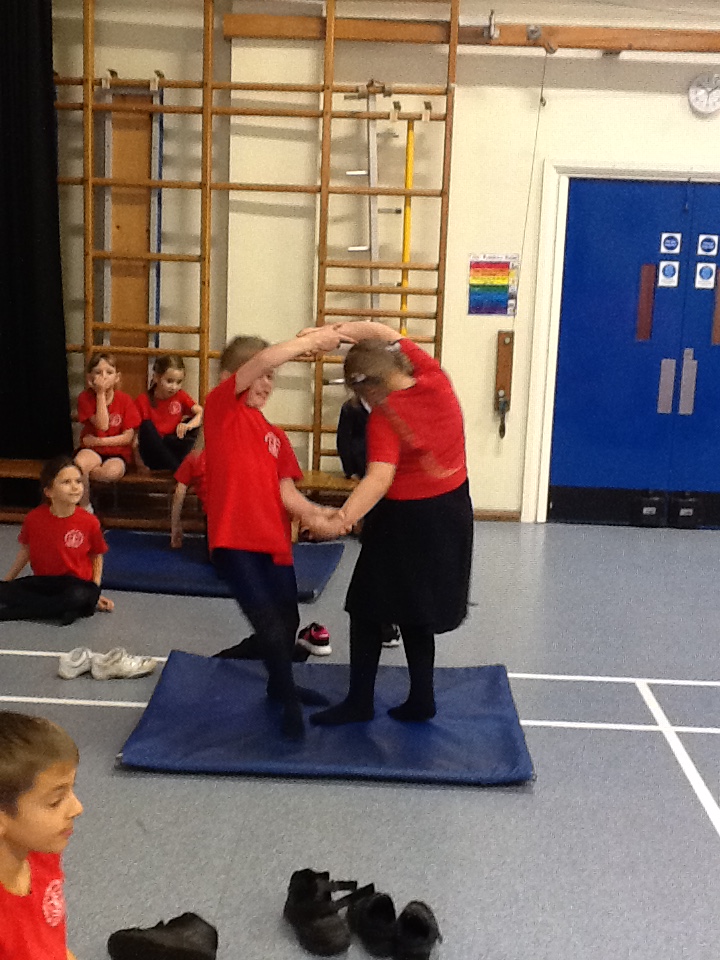 Soot Sandwiches!
Why are the girls painting stale bread black? It must be in preperation for Sealions' Very Victorian Assembly of course! The class has worked extremely hard all week and we hope you can make it. Expect sneaky pickpockets, strict teachers, and plucky inventors mingling with dancing chimney sweeps and the Queen of England Herself.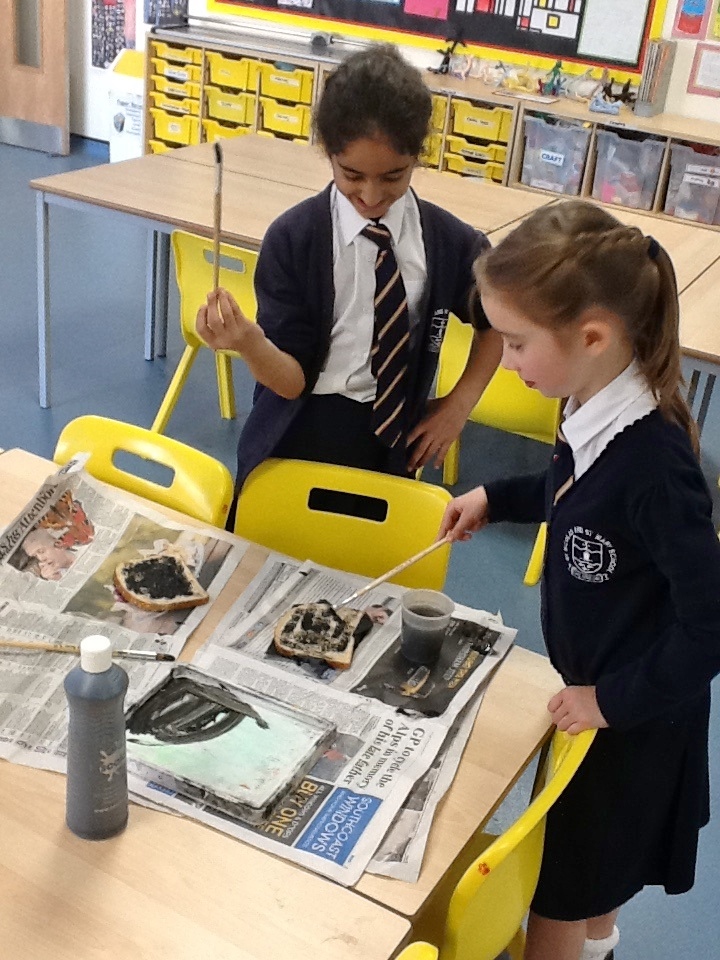 We hope you enjoy the show!
Half Price Bargain Books
We practised our halving skills this week in Maths by slashing book prices by a whopping 50%. Would you buy from these cheeky chaps?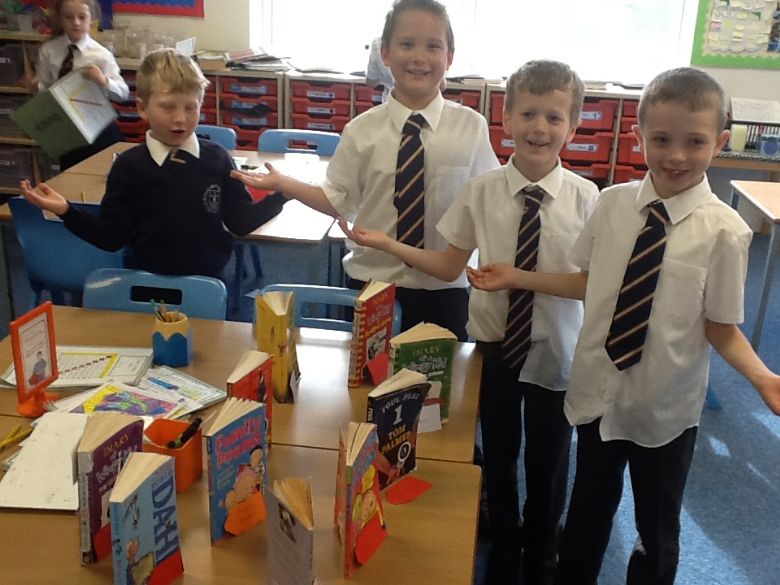 Challenge: how would you halve 64p
What about £1.46 or £5.94?
Table Tennis Treat
As a reward for working so hard during their first half term in Year 3, Sealions got a table tennis set for Golden Time. Stanley had a SMASH serve!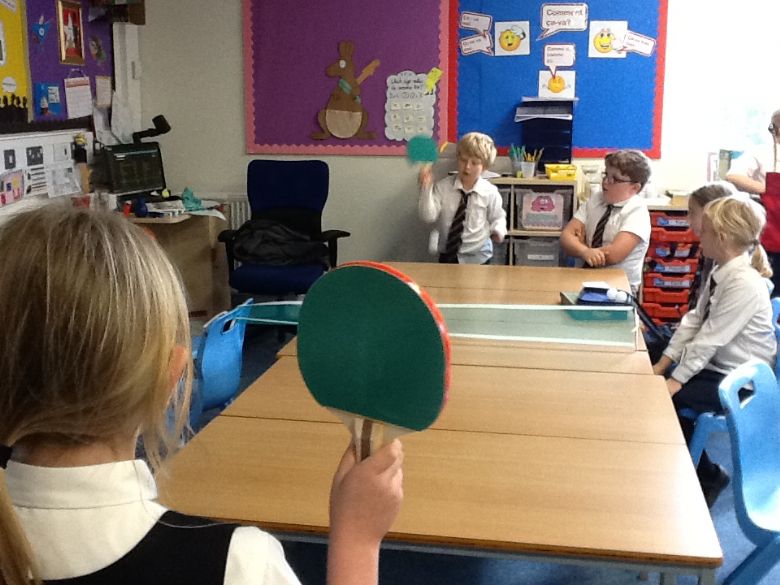 Challenge: Where was table tennis invented? Which country are the best at it?
The Life & Times of Dr Barnardo
We acted out scenes from the life of Dr Barnardo, the Victorian who had a change of heart and helped thousands of Victorian children and set up what is now one of the largest childrens' charities in the UK.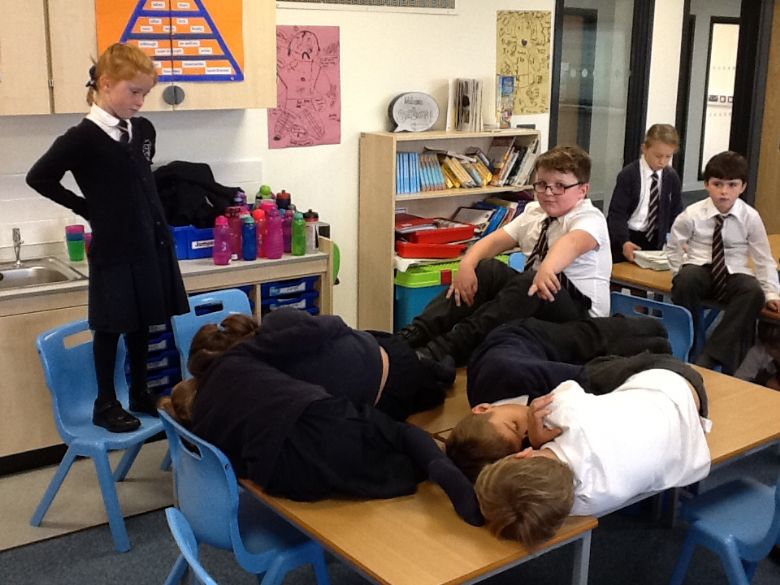 Challenge: Who are the characters in this scene? What did Dr Barnardo do next?
Victorian Factory Owner Shocks Sealions
Angry at the appaling conditions in the Victorian workplace, children were eager to meet Mr Gregg, a time-travelling factory owner (who looked strikingly familiar!) Year 3 asked him how he made his money, why he employed so many children and why his punishments were so cruel.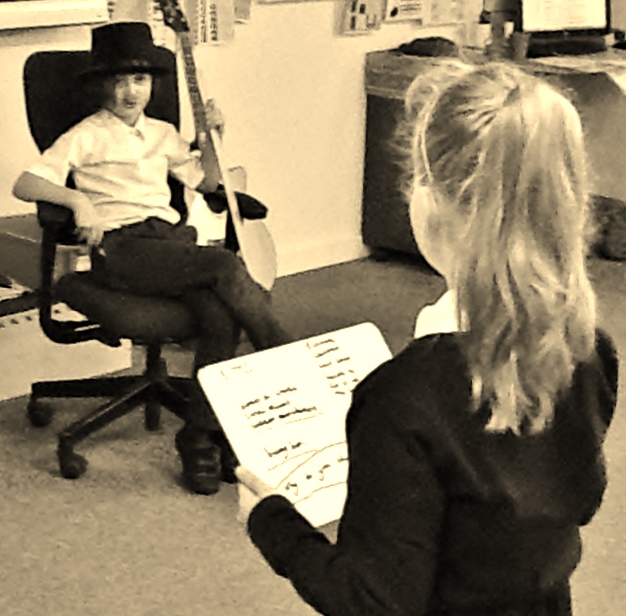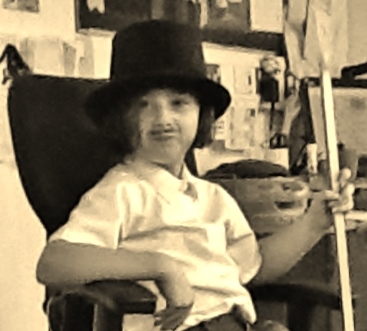 Haven't I seen you before Mr Gregg?!
Hurricane Sun
The atmosphere turned rather eery on Monday afternoon as mysterious conditions in the earth's atmosphere turned the sun blood red and the sky a fuggy yellow. Being brave, Sealions had to go and investigate!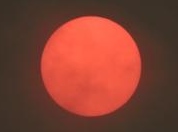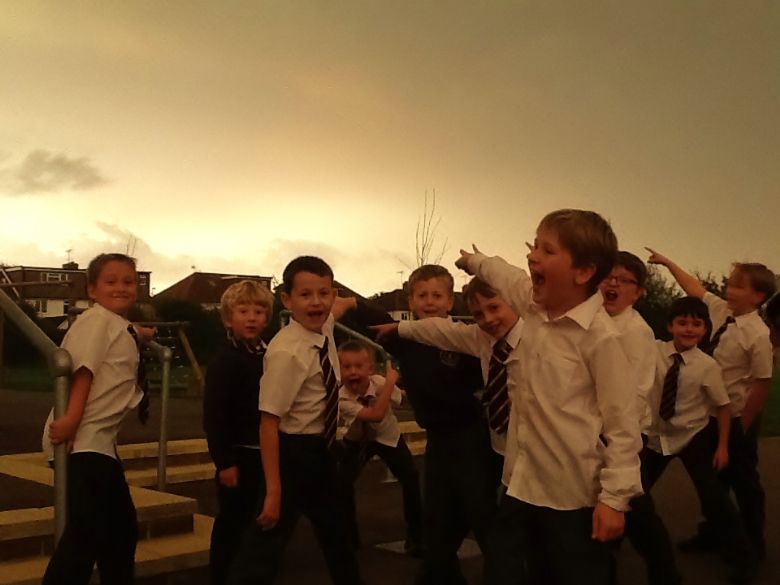 Challenge: can you write a paragraph describing the day the sky turned yellow?
In the good old days...
We tested a selection of Victorian games for children, including nursery rhymes, skipping and marbles. Did they live up to the iPads of today and would you rather have played with the rich children in their nursery room or the poor children on the streets?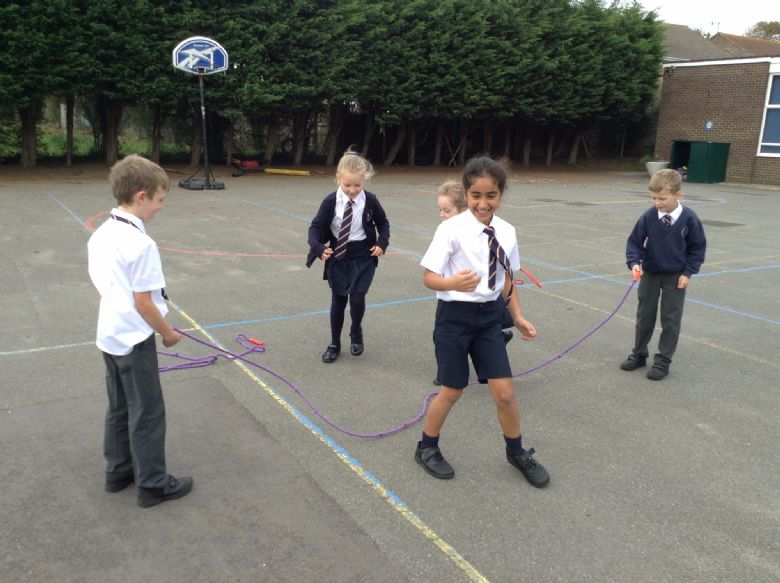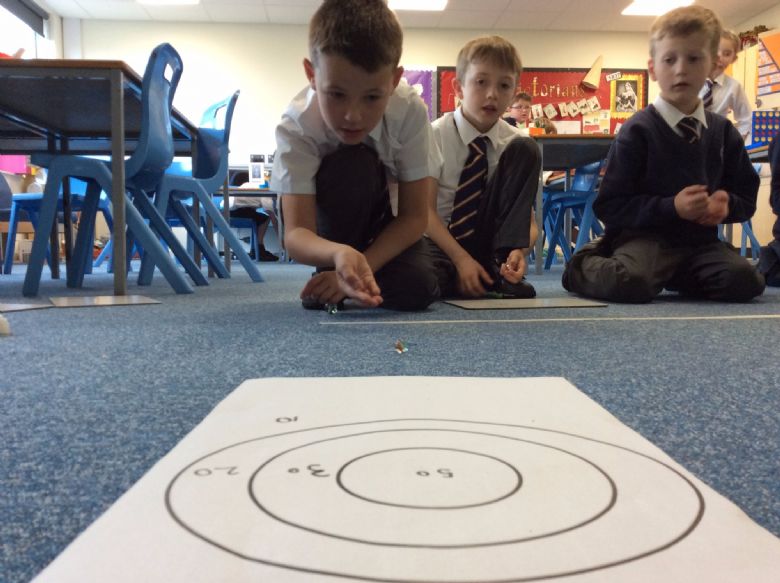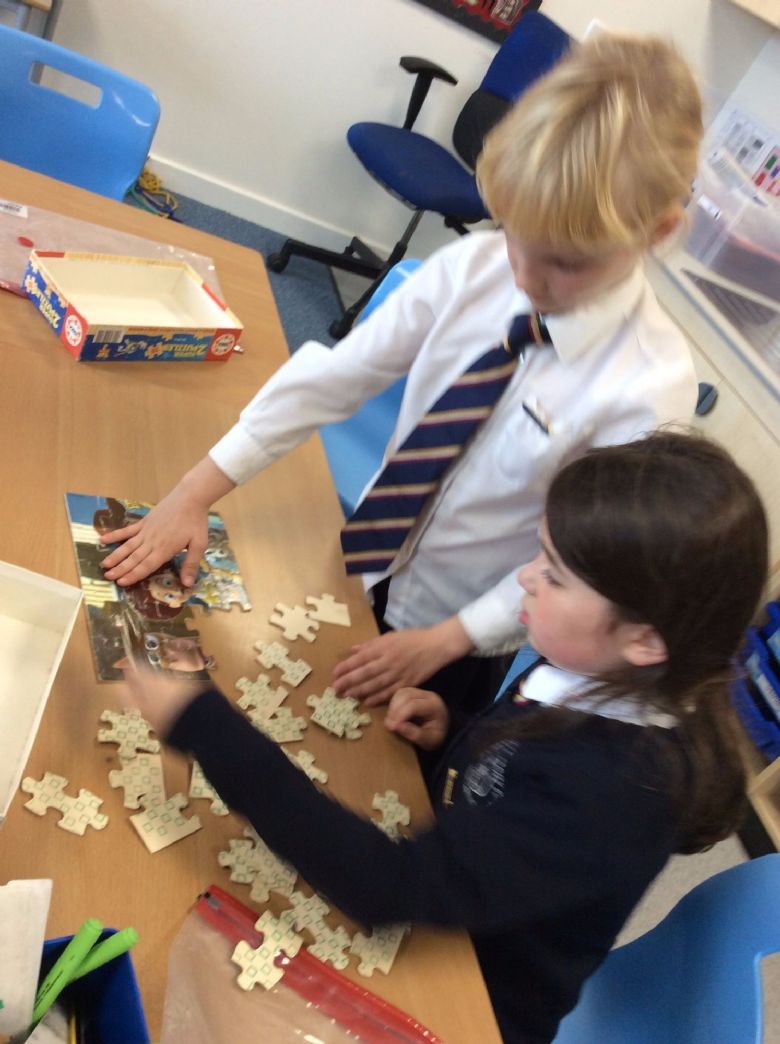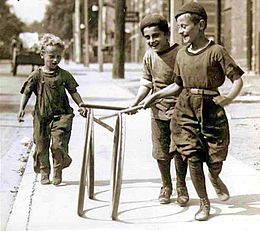 Challenge: Find and practise a Victorian nursery rhyme or skipping chant?
You'd better shape up...
This week we've been looking at 2D and 3D shapes. We made our own shapes and sorted them by number of sides and lines of symmetry. We puzzled over how many lines of symmetry a circle has, whether a sphere has any edges (it doesn't!) and what on earth a hendecagon is. Good work Sealions!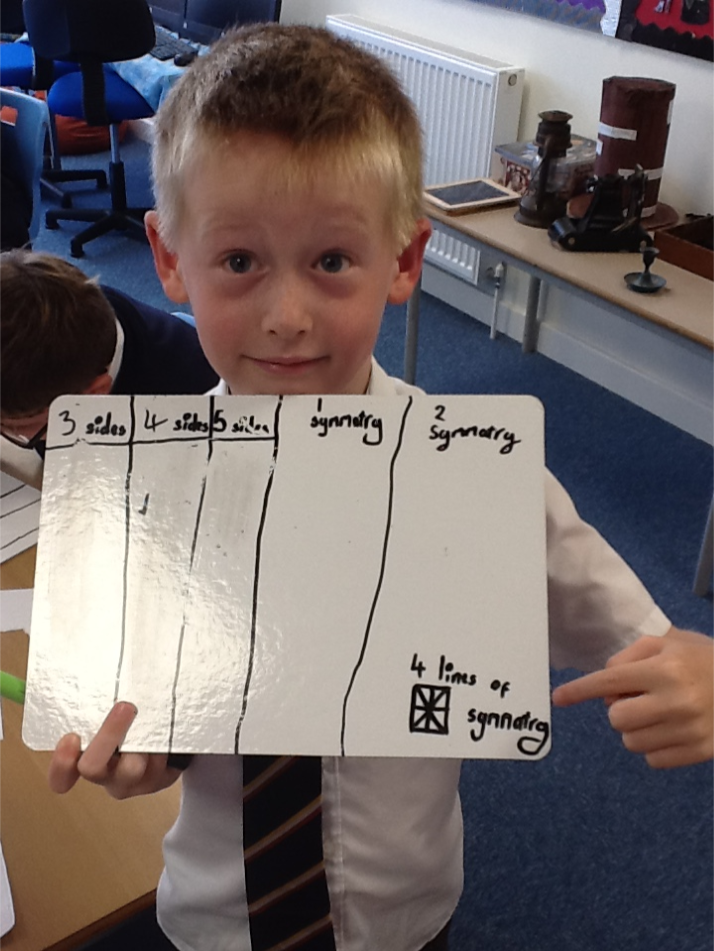 Challenge: Can you draw 3 shapes with more than 2 lines of symmetry?
Preston Manor tests our mettle
After training hard all week, we wore our best clothes in the hope of finding employment with Mr and Mrs Stanford. Floors were scrubbed, breakfasts were prepared and bells were rung. Congratulations to all the plucky applicants. Matilda will be starting at 5am on Monday morning as Footman, earning £28 a year. Don't be late!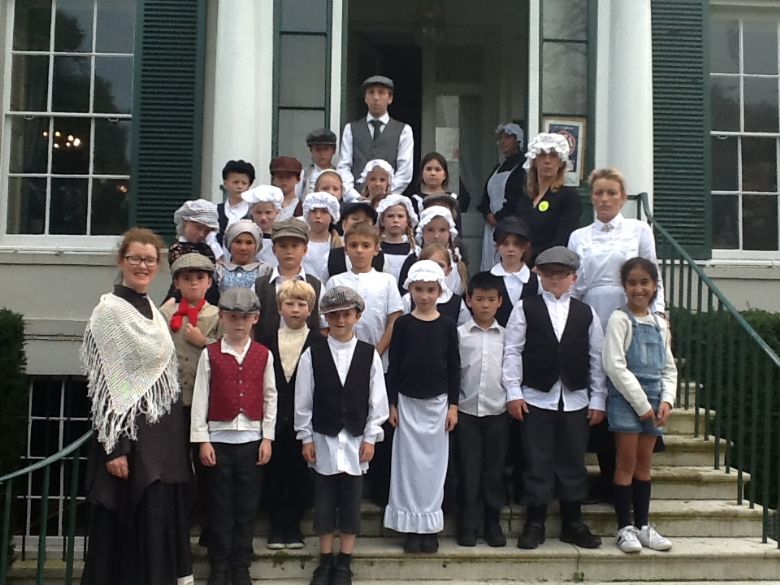 Finding inspiration in nature
We looked at the multi-talented Victorian, William Morris, who dabbled in wallpaper, stained glass windows and painting. Taking our iPads (not very Victorian) we collected photos of repeating patterns in the Great Outdoors. Look forward to more artwork soon!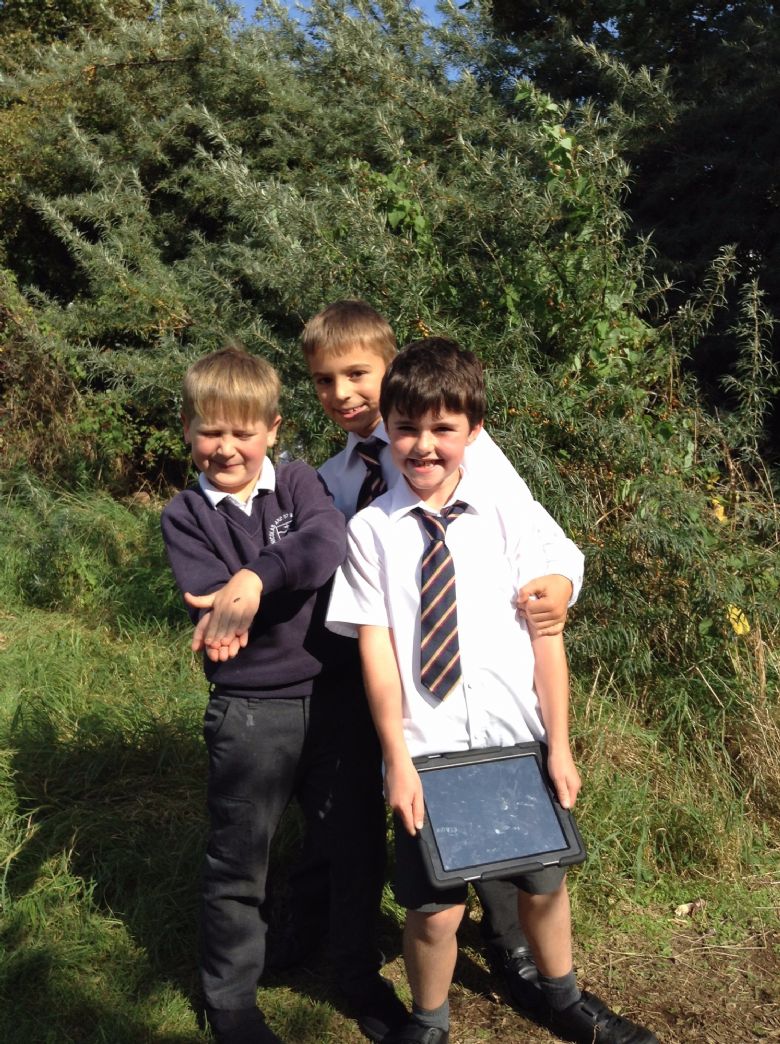 Challenge: Find your favourite William Morris pattern online and make a sketch.
Welcome to Sealions!
Year 3 have made a great start to the term and are very excited with their new class. Use this webpage to download Home Learning each week and get ideas to help with your Spellings and Maths. In the near future we will also post some pictures of the exciting things we've been getting up to in Sealions class!
Sumatran Adventures: Our class mascot, Pablo has just returned from sunning himself in the Sumatran rainforests, where he tells us he enjoyed eating "tonnes of bananas" and "catching up with friends and family". For more information about Pablo's relatives, visit World Wild Life Orangutans
Will he be swinging his way to your home soon?