Year 4
Lighting up the dark months
Year 4 have really switched on in science this term, working as a team to build electric torches. We've also been experimenting with different ways of working out maths problems to celebrate Barvember (Bar Models).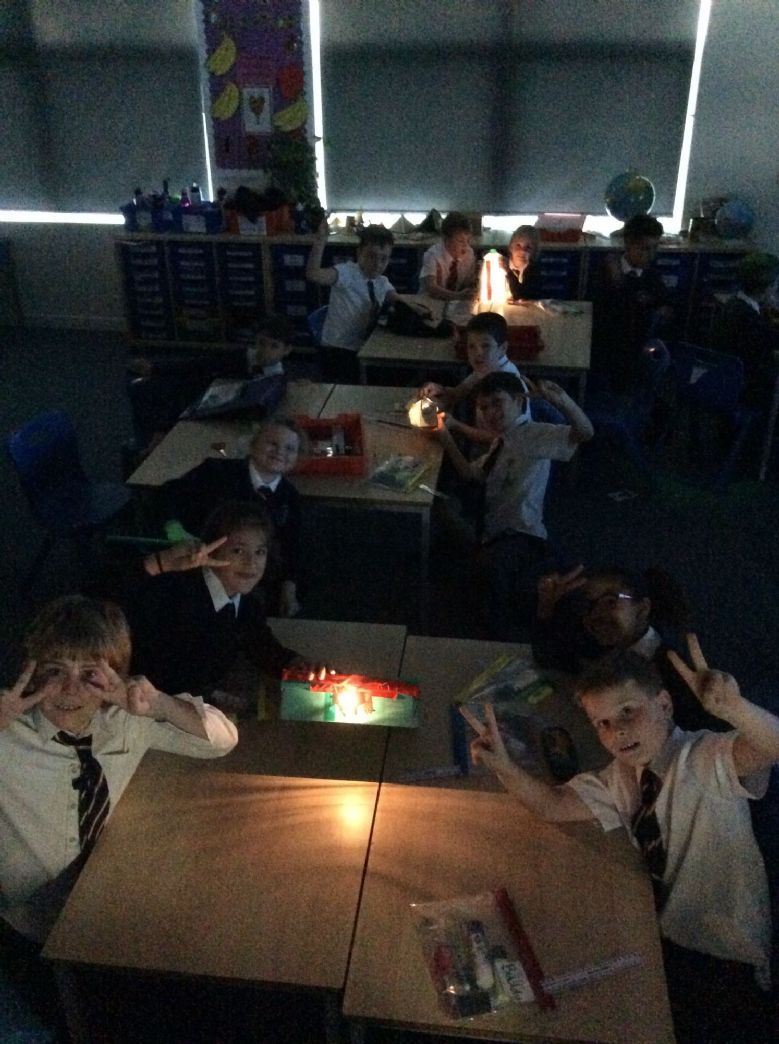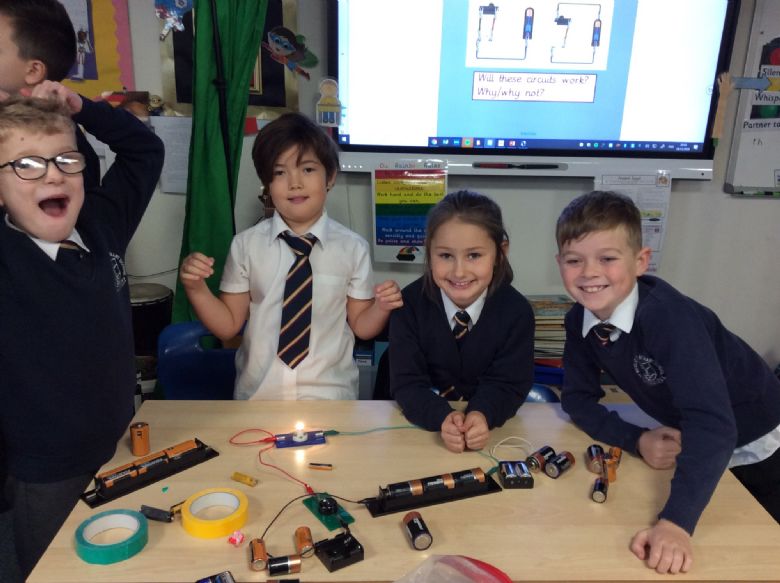 Check out our class newsletter in the tab on the right...
Have a great half term!
Enjoy a relaxing half term. Here's some pictures of the Sea Otters exploring their new bit of kit, a studio green screen. Watch this space!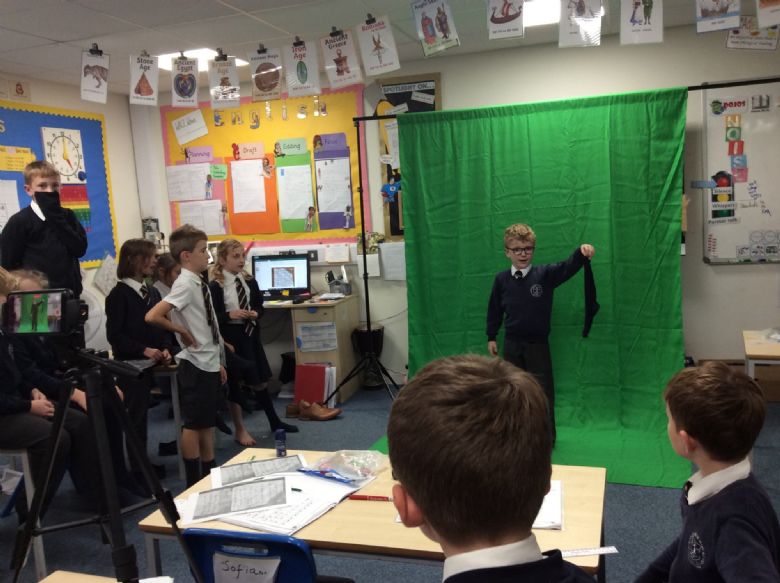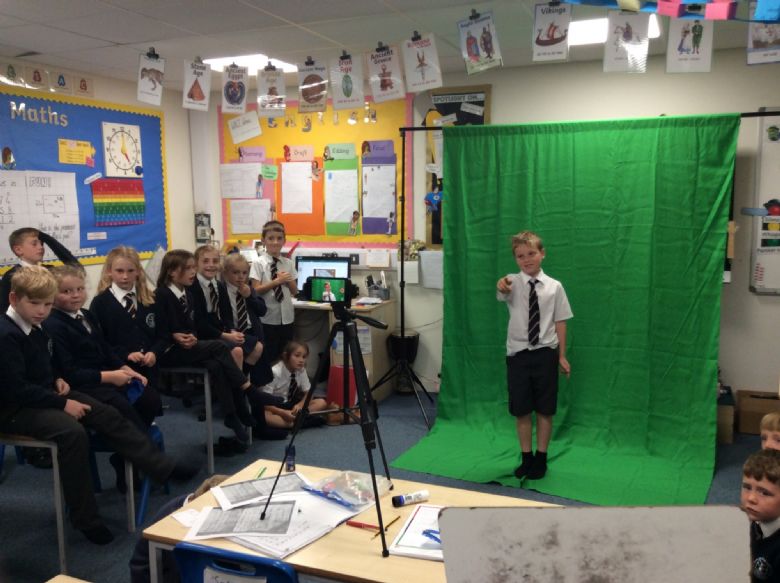 Wrap legends...
Year 4 have been getting creative, painting abstract portraits of ancient Egyptian gods and goddesses. We also wrote a guide on how to create a mummy, before having a go ourselves!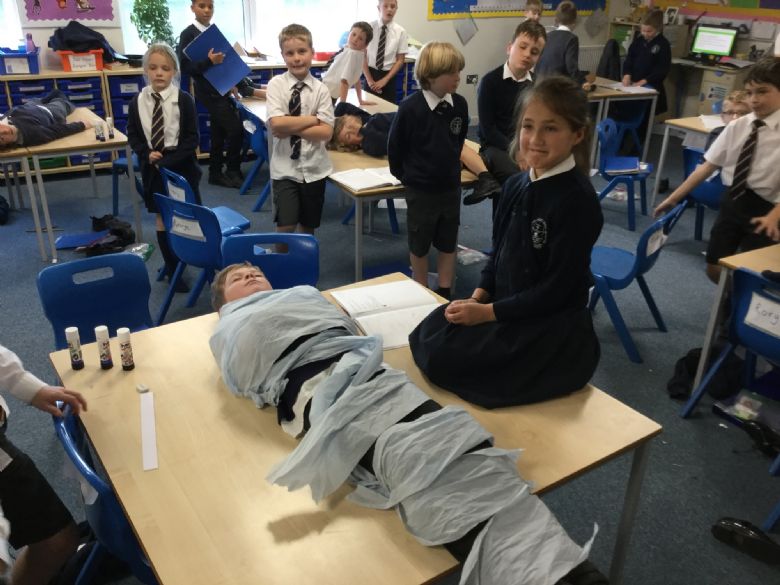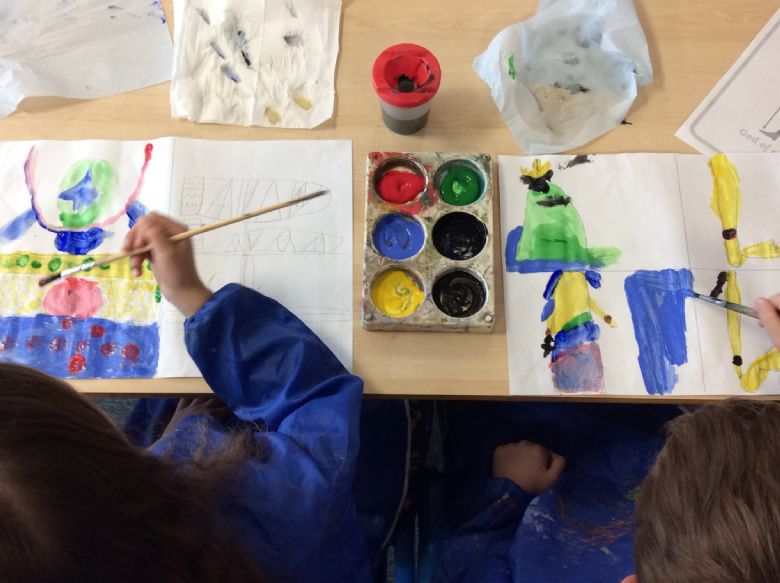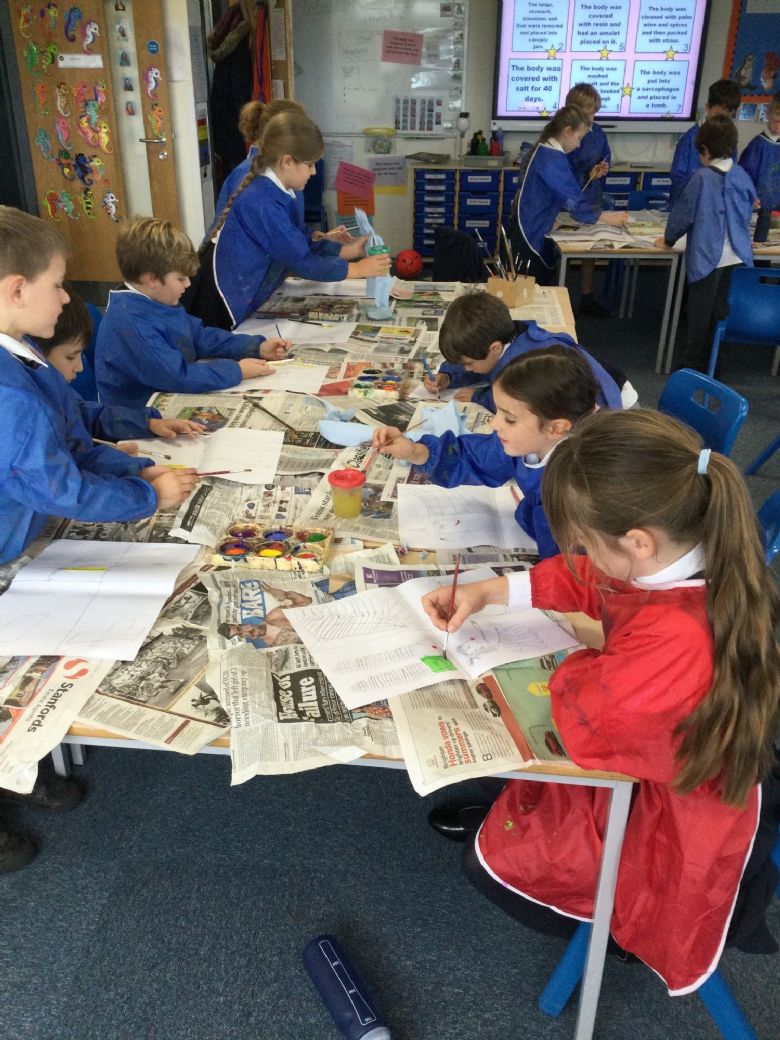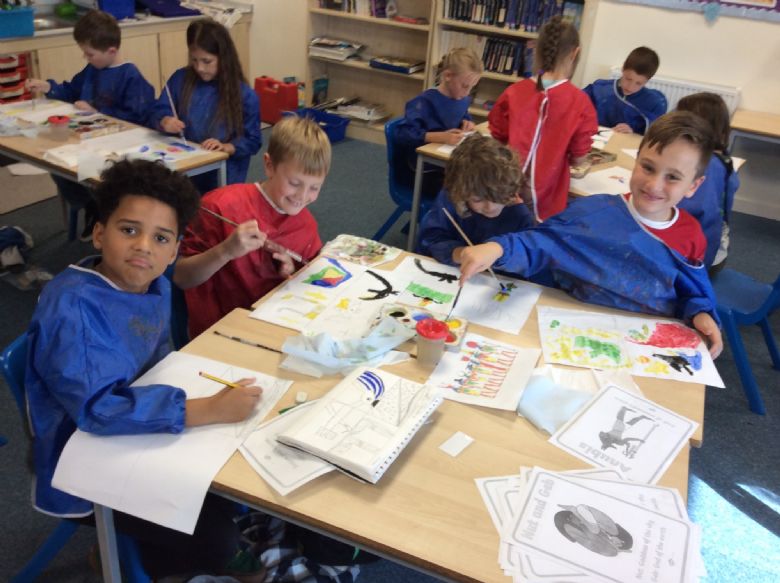 Time to timeline...
We had fun putting Ancient Egypt in its place, relating it to other historical periods. It was tricky as some civilisations overlapped!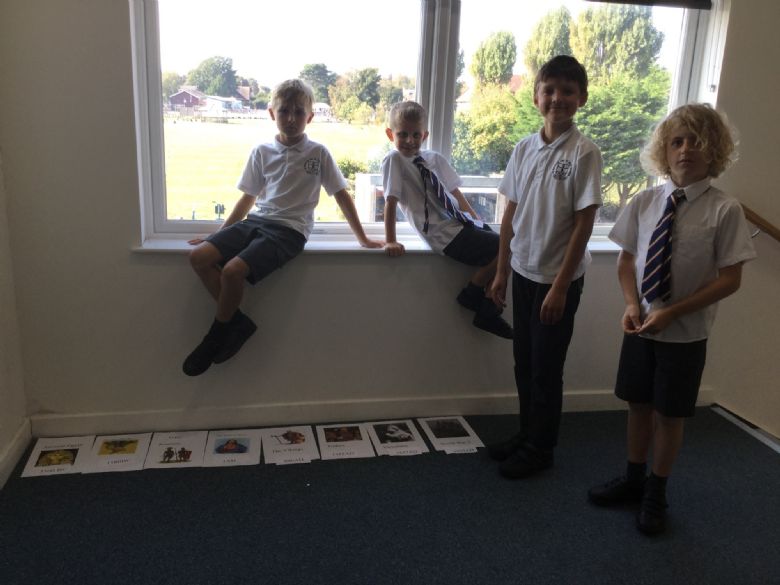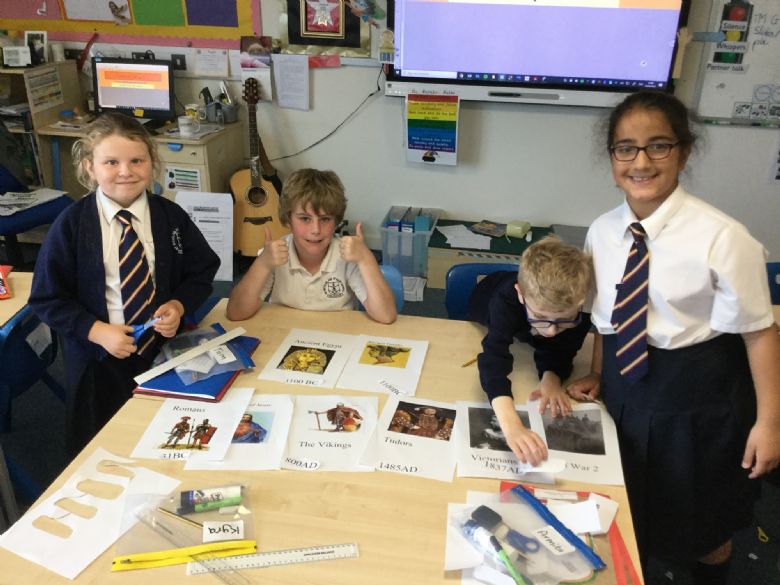 Our Curriculum Map - what we are learning this year...
To see the Curriculum Map for Year 4 please click HERE – this will take you to the Curriculum page on our website.
Ancient papyrus making
We had a fantastic (and very sticky) time making our own papyrus to cover our Topic books. Just like the Ancient Egyptians, we pulped paper, tore it into strips and layered it for added strength. The results look very authentic!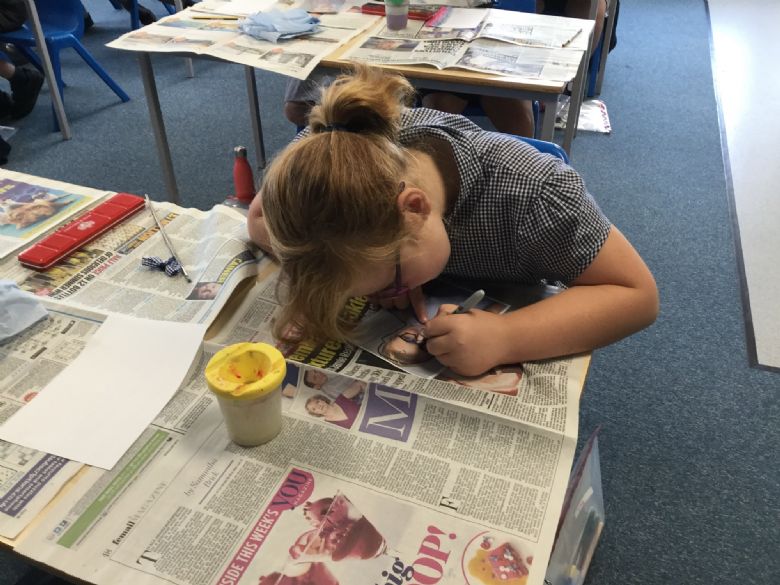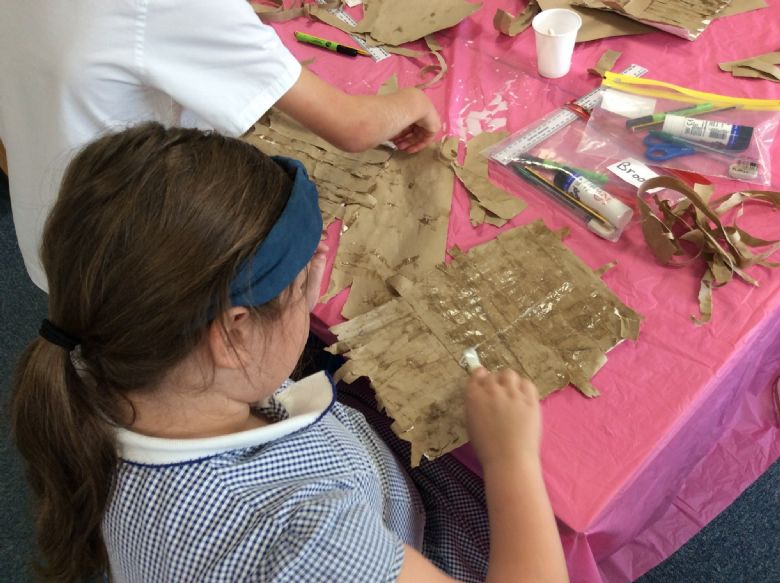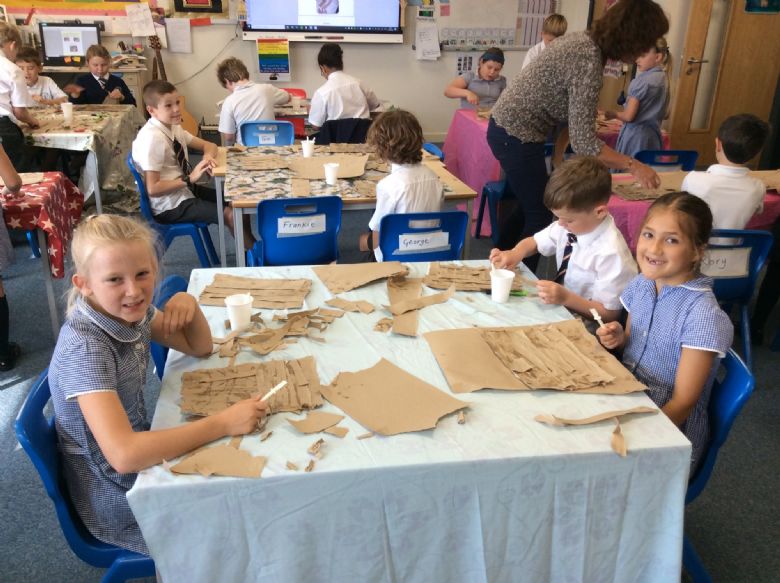 A master storyteller visits...
We we very lucky to have a visit from Jamie Crawford, who told us the myth of Isis and Osiris (and his jealous brother, Seth). In a workshop, he showed us how to act out our stories, using different voices and actions.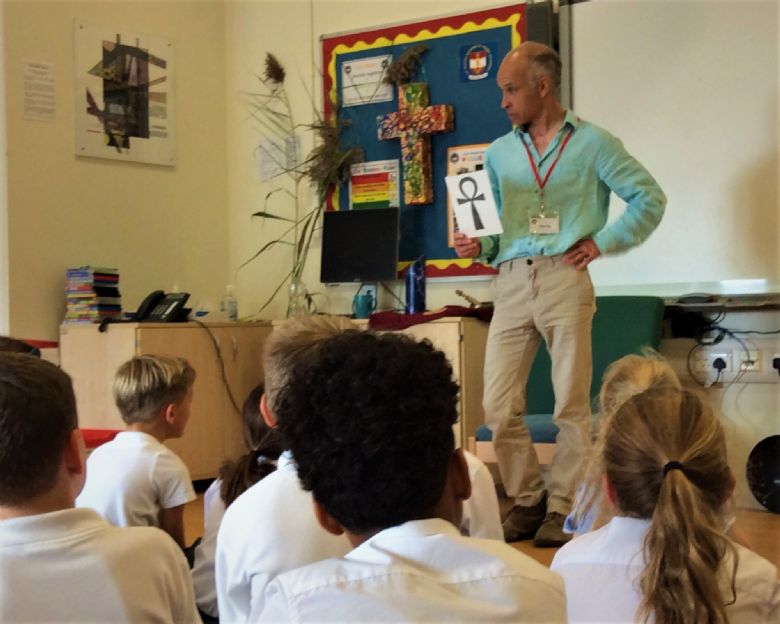 Welcome to Year 4!
The Sea Otters and Seahorses have made a fantastic start to the year and we're really pleased to be back. This is where you can find all the latest news and highlights of what we've been doing. Each week, home learning will be uploaded to the Home Learning page, with spellings, Sumdog challenges and important notices.
Transition for September 2020
Transition for New Y4 Sea Otter
Transition for New Y4 Seahorse