Year 4 - Sea Otters
Hello and welcome to Sea Otters' class webpage.
Update 14/12/18
As we hurtle towards the final days of the term, please allow me to share some of the things we've done since the last update. There mightn't be an update next week due to all the festivities (and tidying) so I'll wish a Merry Christmas and happy holidays to you all now.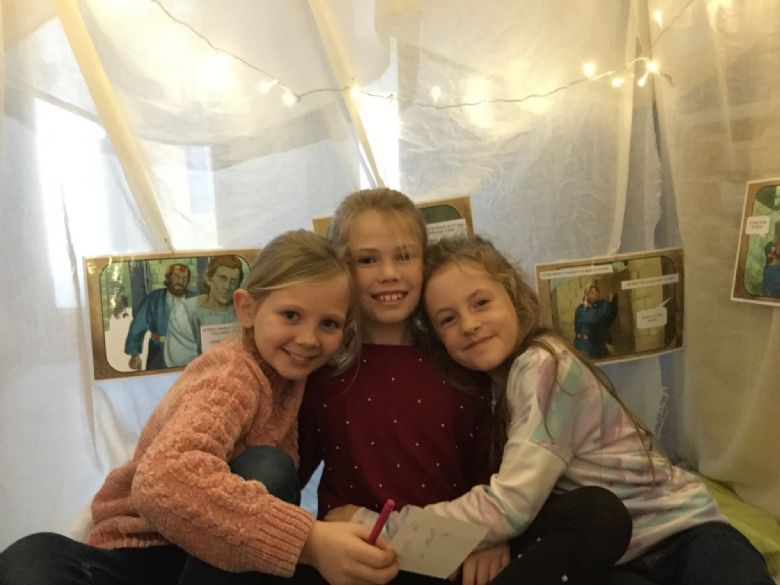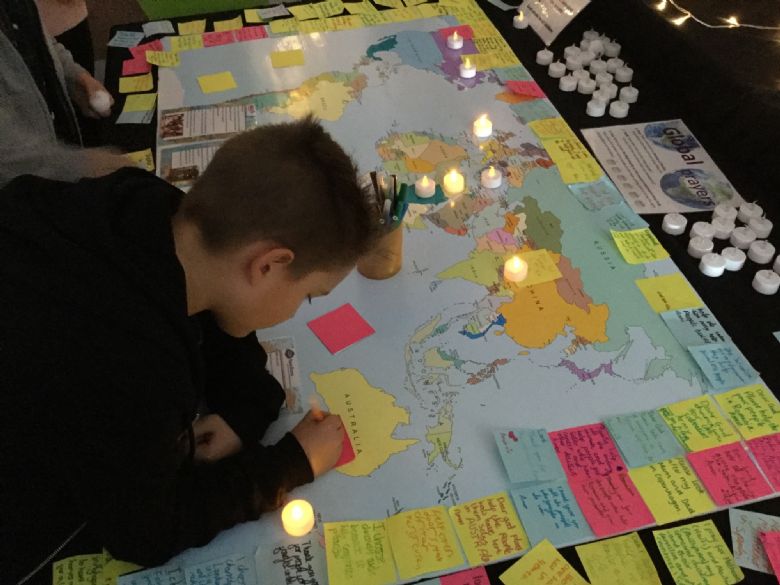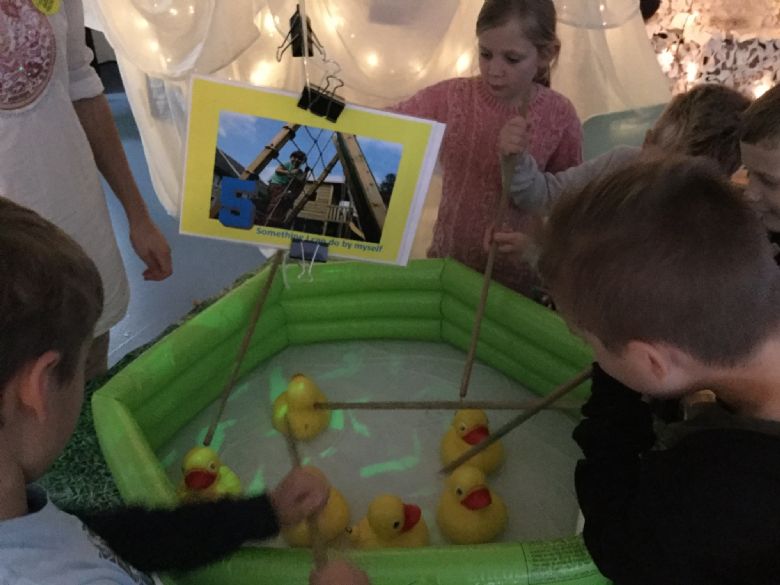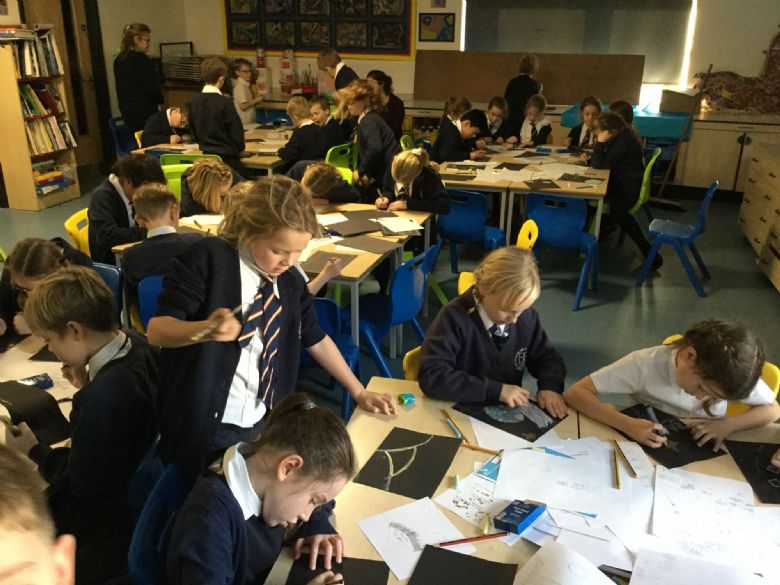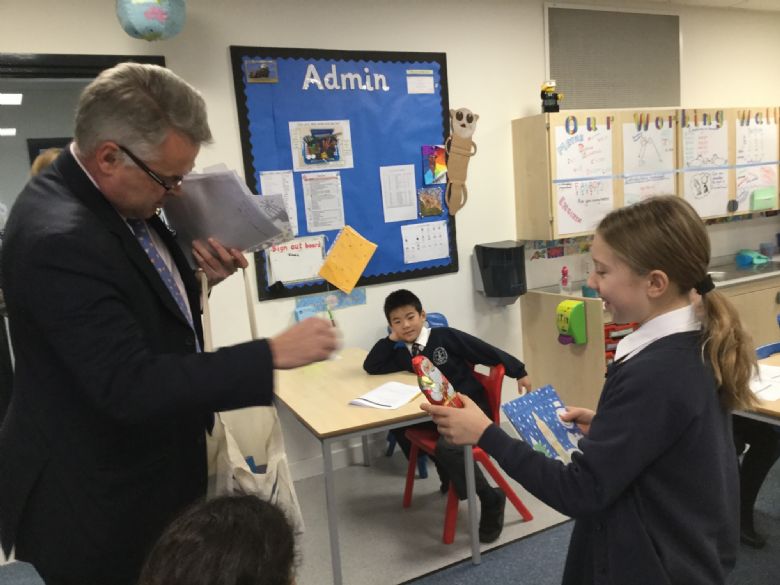 ---
Update 07/12/18
As 2018 draws to a close, our learning shows no sign of slowing down! Here are a couple of choice days that we wanted to show you from the last few weeks: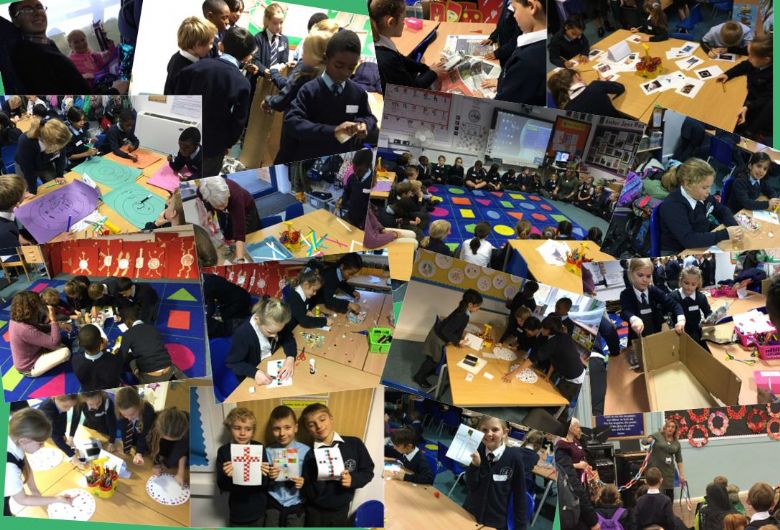 One of our favourite Science lessons of late was a carousel of experiments: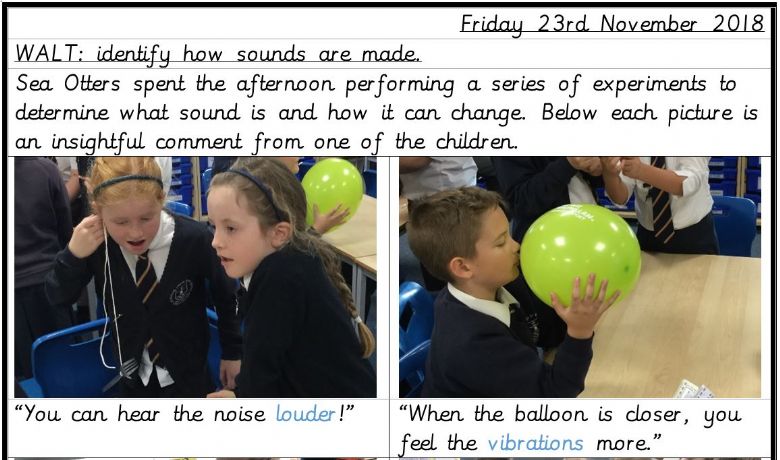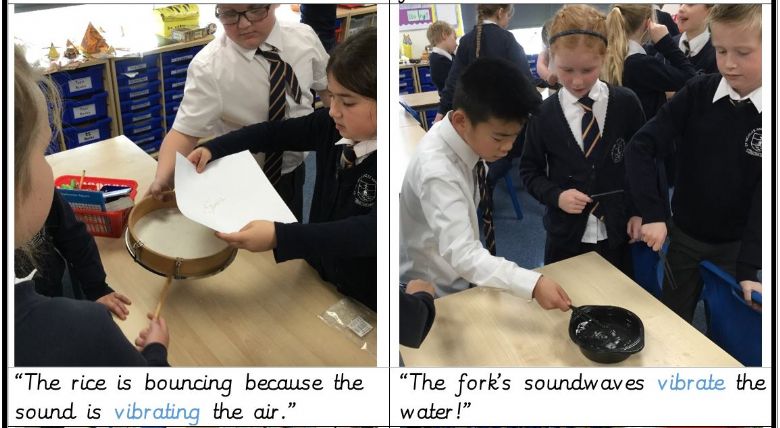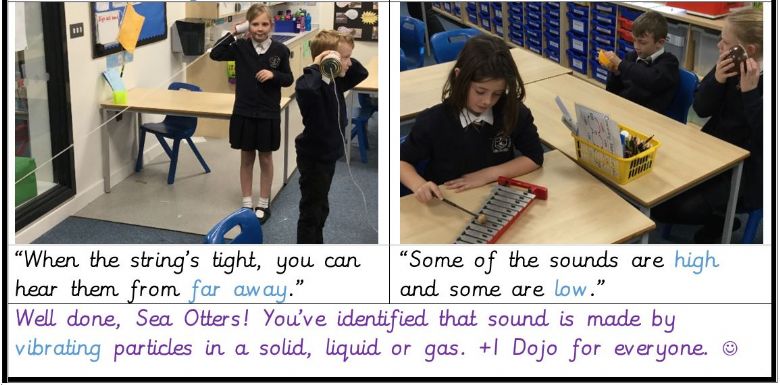 ---
Update 09/11/18
This week, Year 4 had the amazing opportunity to explore an Ancient Egyptian tomb. You can check out their pictures in the gallery on the right, the "The Tomb of Tutankhamun" tab.
A preview of the tomb photography. Check out the full gallery ->
---
Update 19/10/18
So much has happened since our last update! It's been a great half term so we've ended with style. Please check out some of our learning below...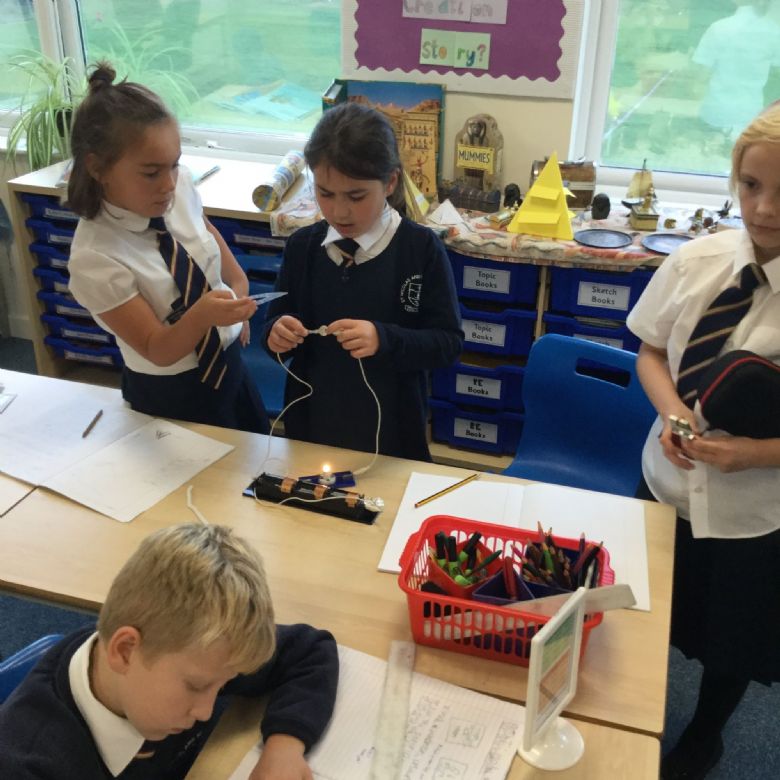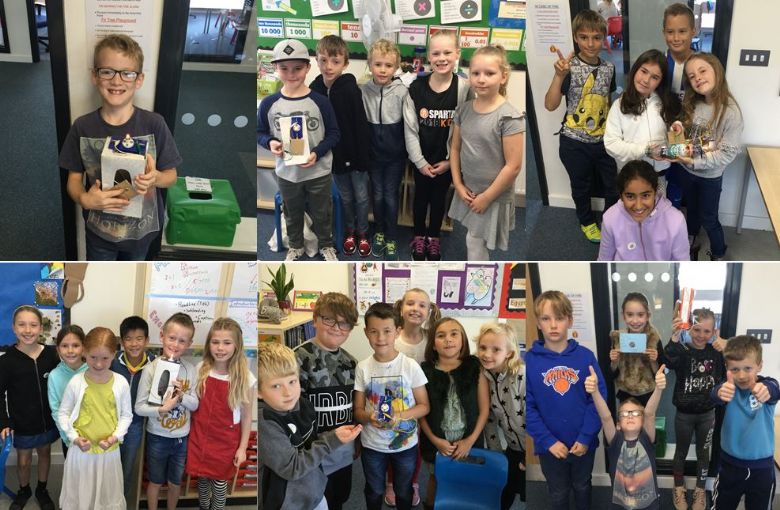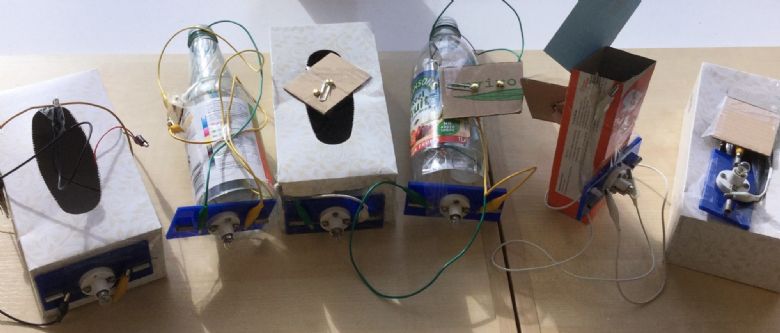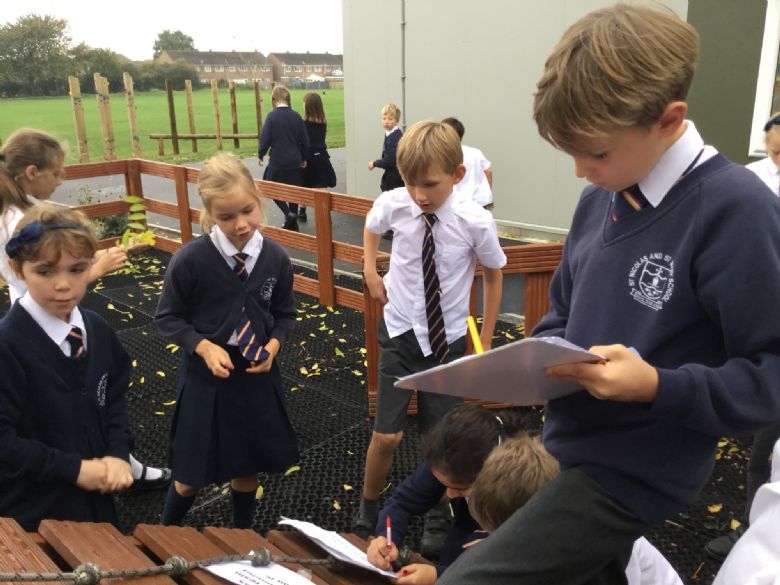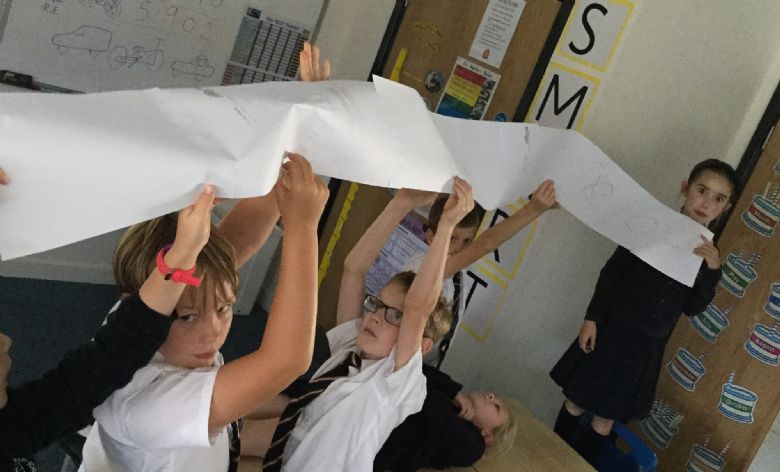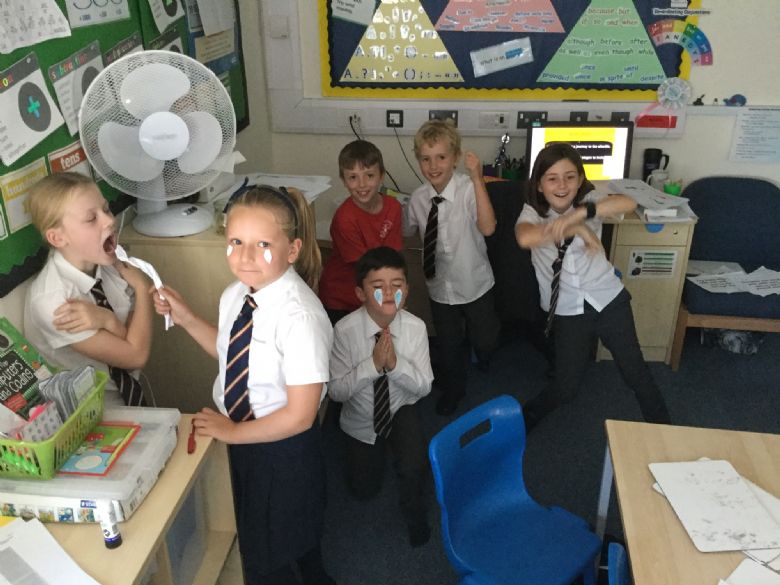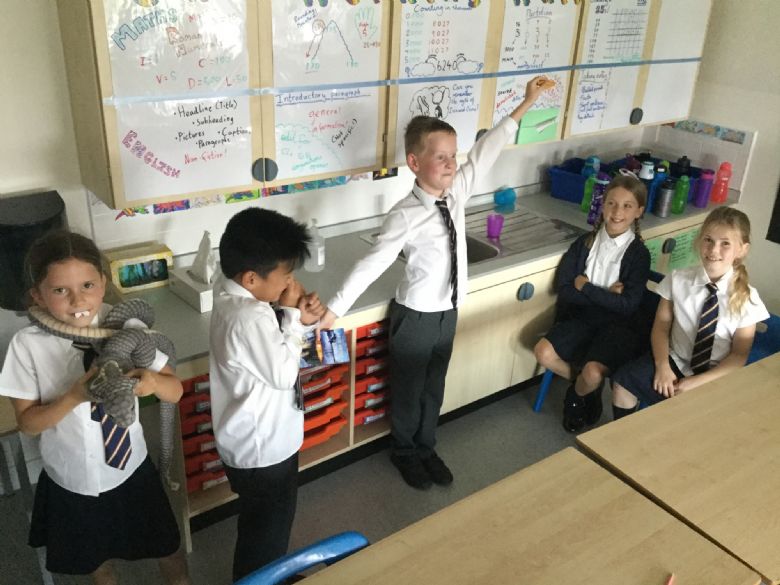 We're all looking forward to another exciting half term after our break! Well done Sea Otters :)
---
Update 12/10/18
A huge, "Well done!" to all of the Sea Otters for their wonderful performances this morning. I am very impressed by their speaking and singing skills - A BEST Point has been awarded to everyone!!
Thank you to all who came along to watch - we'll see you in a few months for our next performance... Whatever it may be.
---
Update 05/10/18
Today has been a particularly exciting day! In the morning, we recorded our storytelling to share the myth of Isis and Osiris with listeners. These recordings were all 100% written and recorded by Sea Otter children.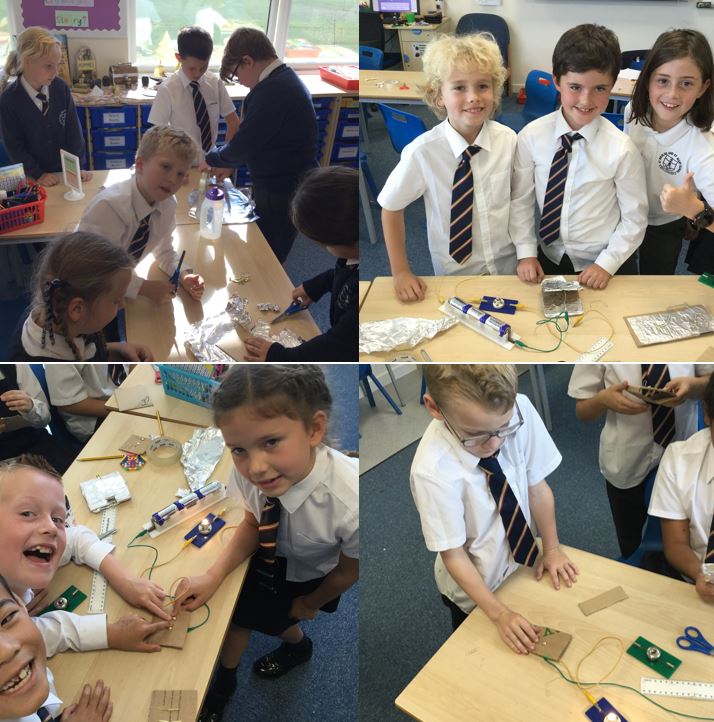 ---
Update 28/09/18
As we've gotten to the end of another week, please take a look below at some of the amazing things we've done!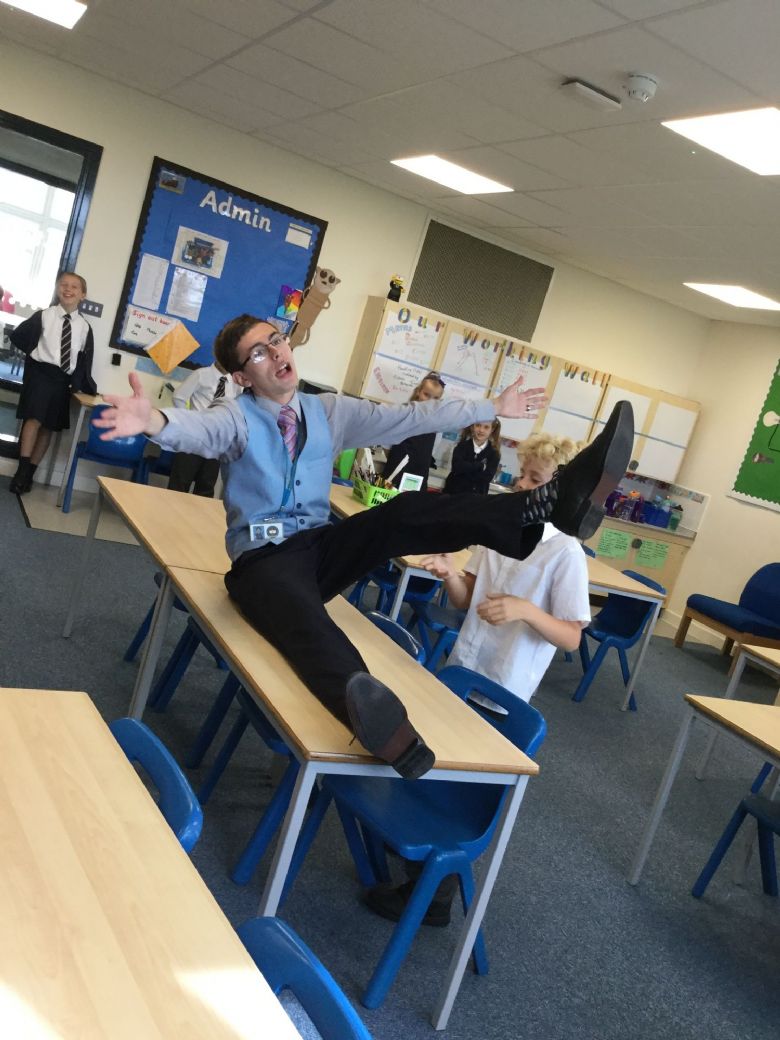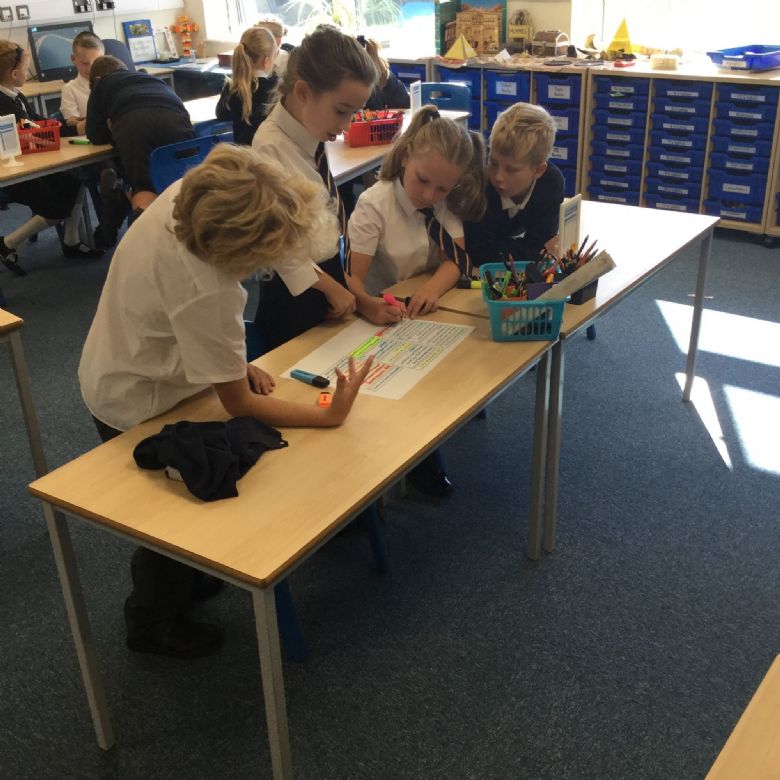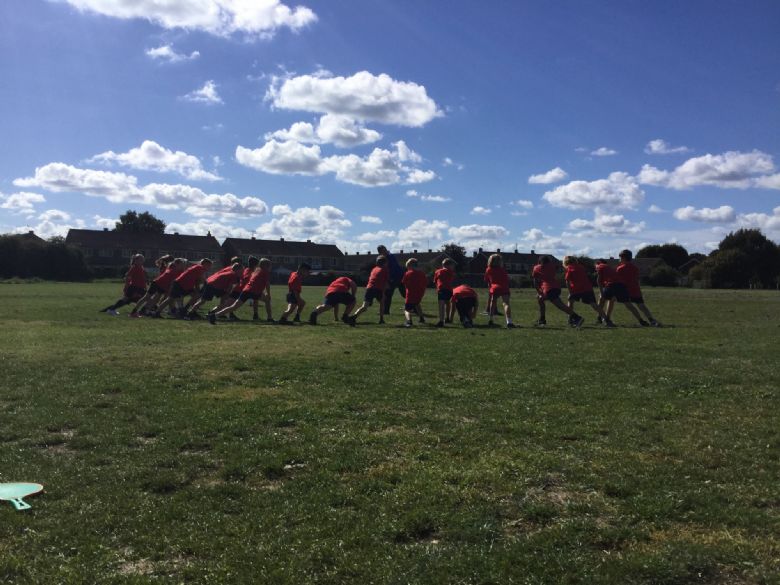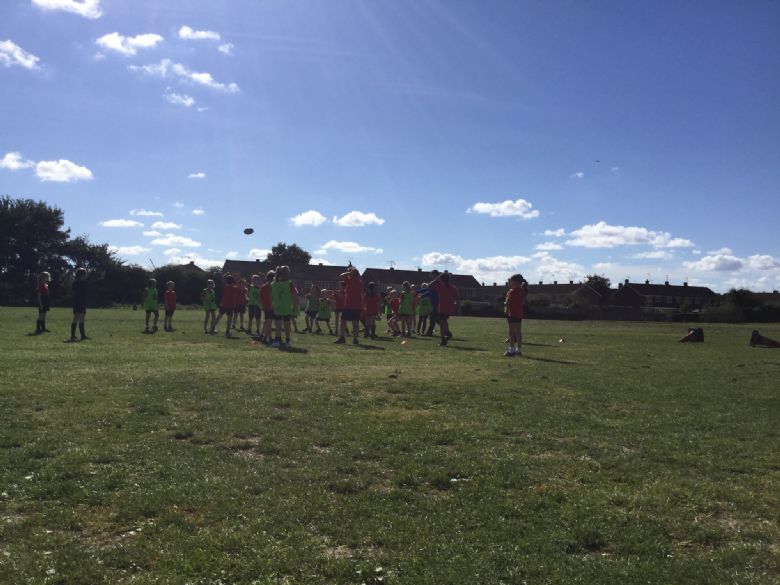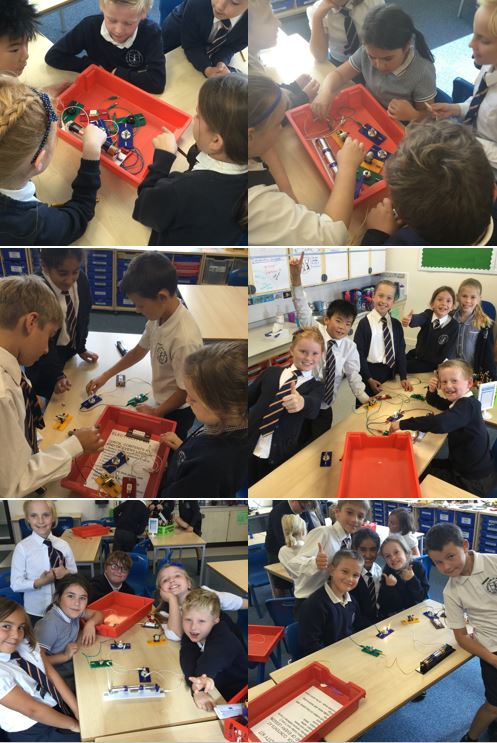 ---
Update 21/09/18
In the last couple of weeks, Sea Otters have worked really hard and have partaken in some exciting activities! As soon as permissions have been checked, Mr Davies will upload some photos for all to see. Look forward to seeing our circuit-engineering in Science, our storyteller visit and some wonderful acting.
---
Update 07/09/18
Hello to all of the new Sea Otters! We've had a truly lovely first week back to school, diving head-first into our Autumn term topic - Ancient Egyptians! We've made some papyrus, written some hieroglyphics and have even done some writing and times table work.
Please do check back here every now and again to see some of the exciting things we have been getting up to and don't forget to have a peek at the homework tab!
---
---
Update 20/07/18
We've Gone all out with our sporting this summer! On top of Year 4 winning the Community Games event at Shoreham Academy, we've also had Sports Day, our Swimming Gala and an inter-house competition.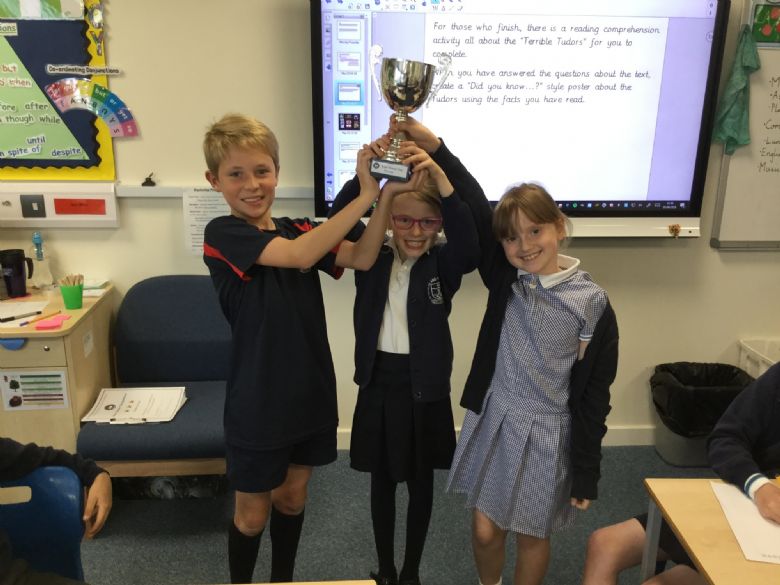 In Topic, we've looked at all kinds of Tudors. Kings, Queens, peasants, soldiers... We looked at the hobbies and duties of the rich and poor and also looked at the homes they lived in.

In Maths, we got into the spirit of the World Cup and analysed all of the teams' performances. We looked at goals scored to-date and made graphs to help us predict the winners.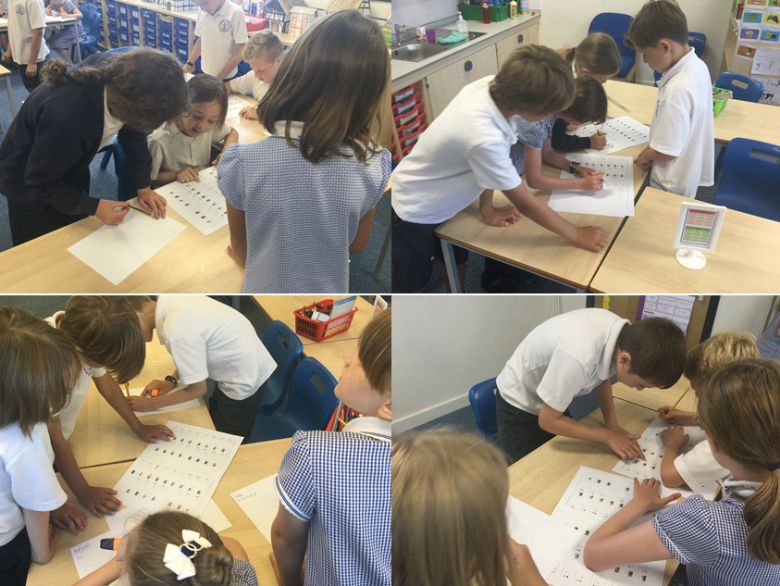 A huge well done and thank you to all of the Sea Otters' for their hard work this year. I've had a great time and I know you've all been Wise Owls, Team Ants, Tough Tortoises and Sensible Squirrels!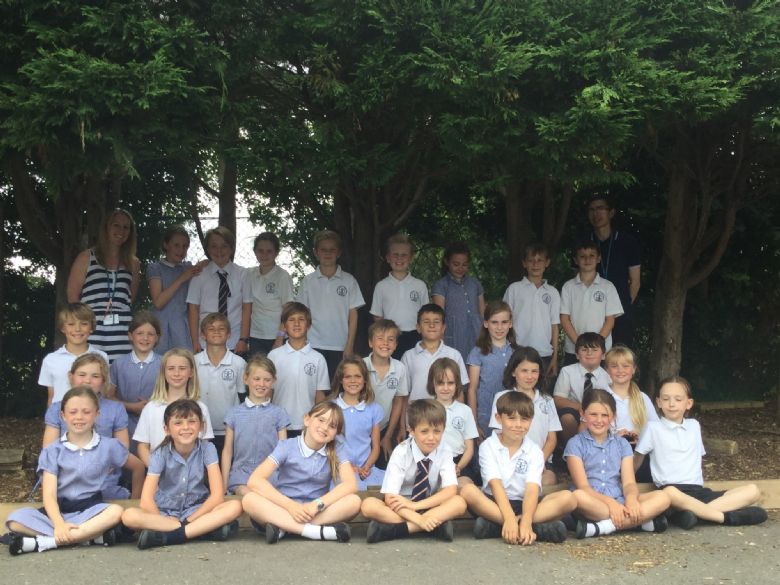 ---
Update 18/05/18
Well, May has Flown by so far! Take a look at some of the wonderful things we've been up to: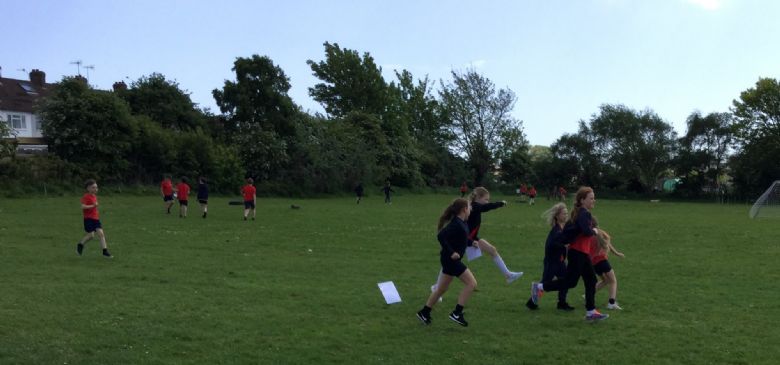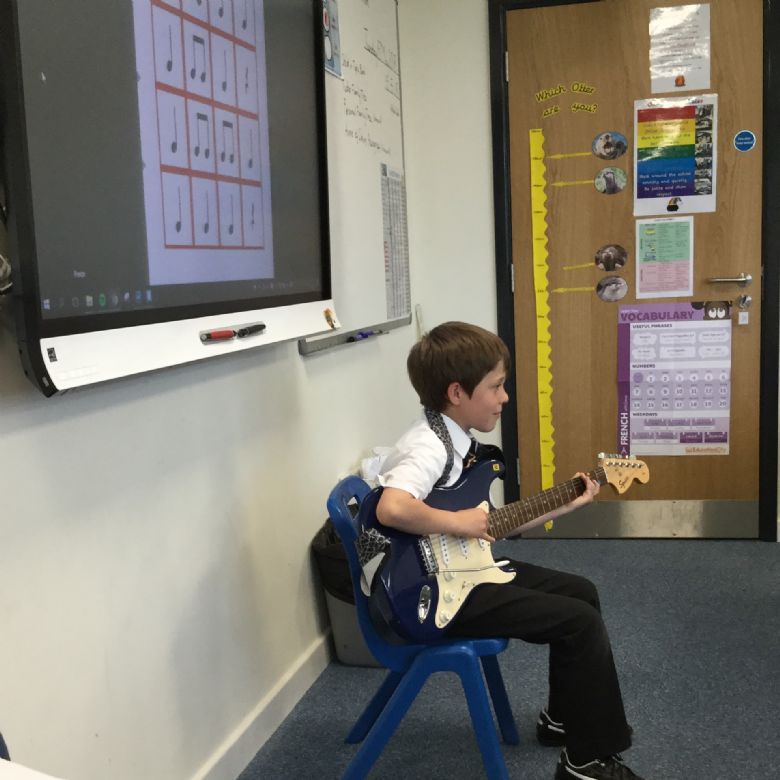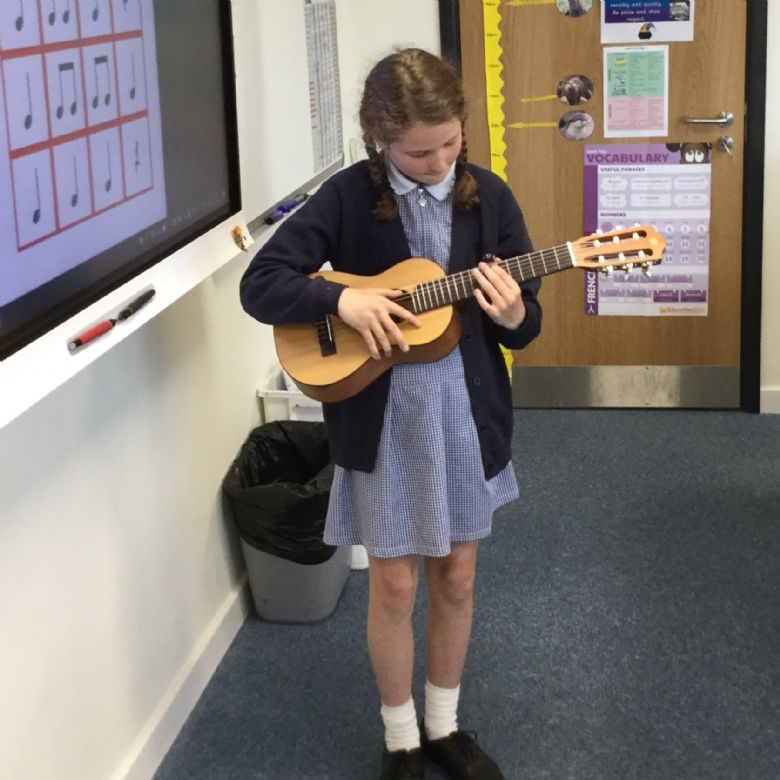 Some Sea Otters had a chance to show their musical talents.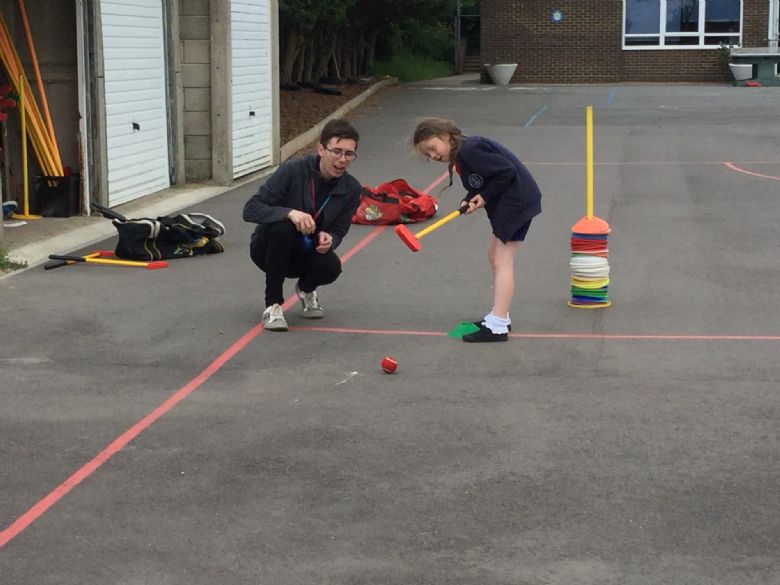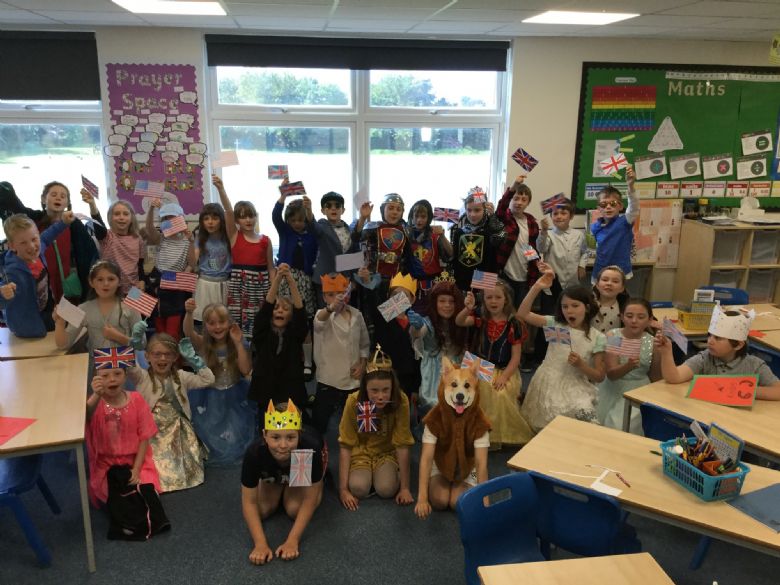 ---
Update 20/04/18
We had a great end to April with the wonderful Inclusion Week activities of last week and the excellent excursion to Anne of Cleves House on Monday. Please find pictures of both below.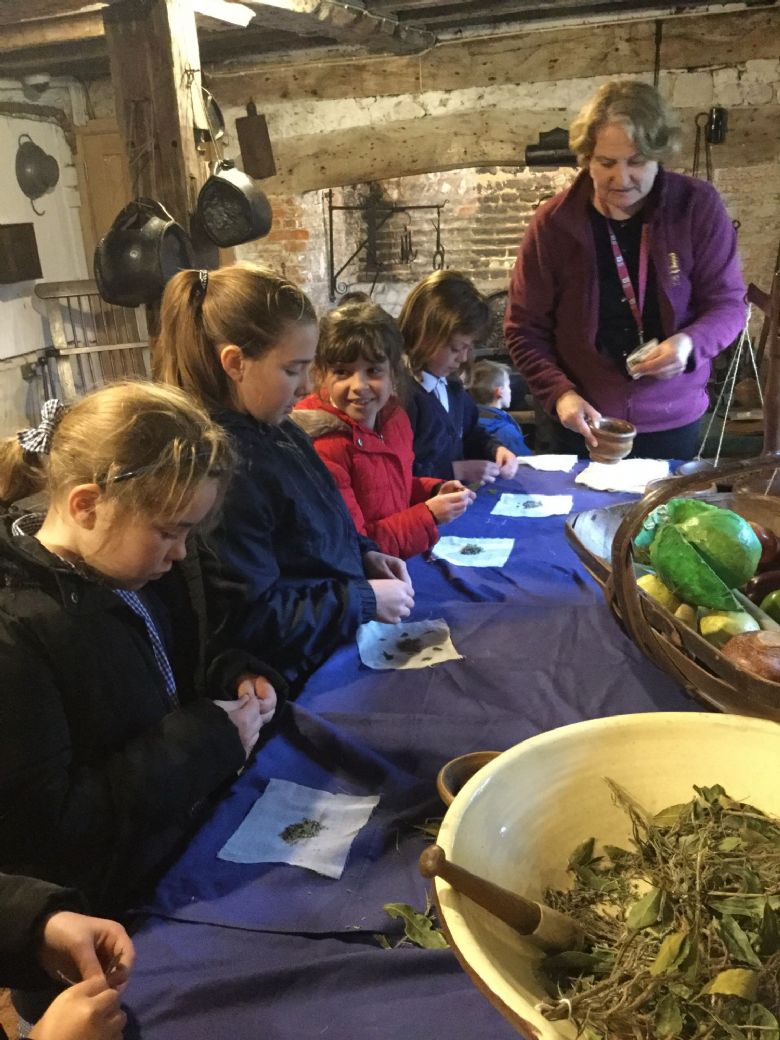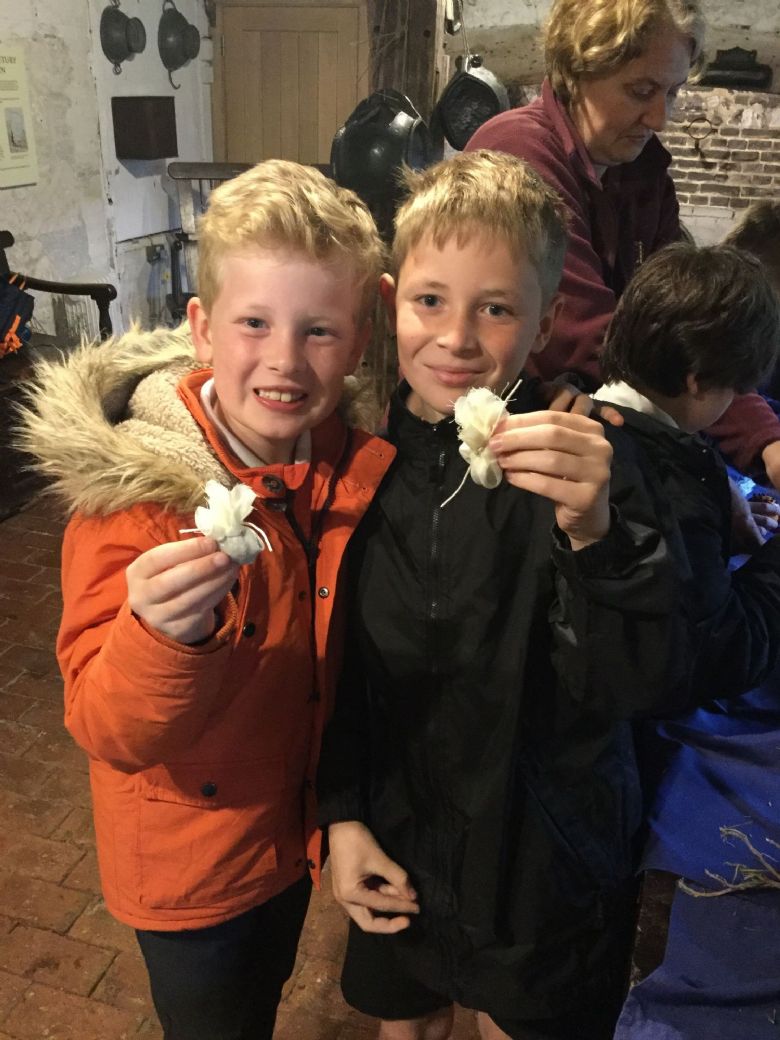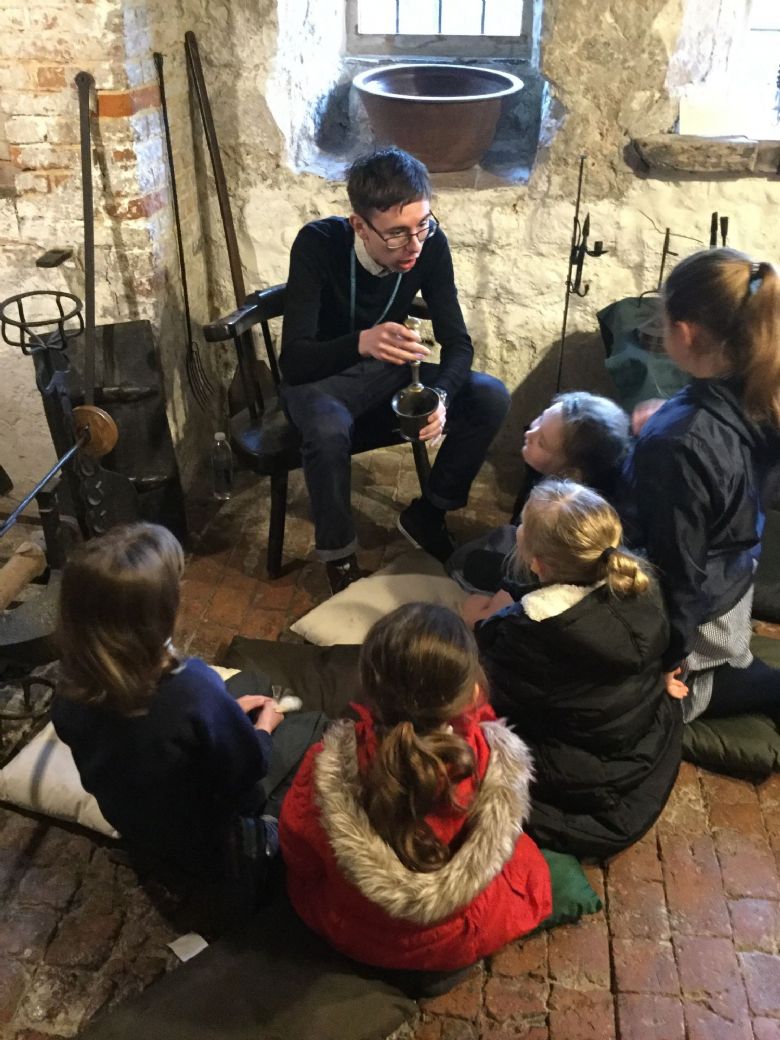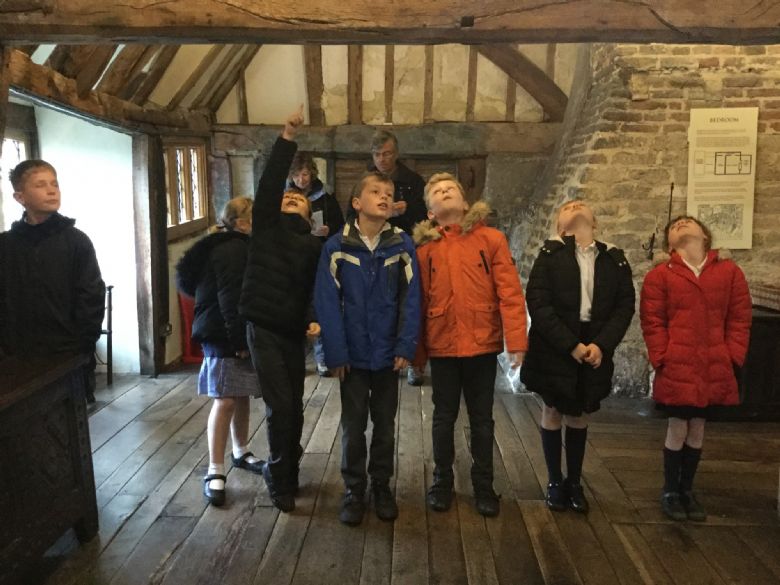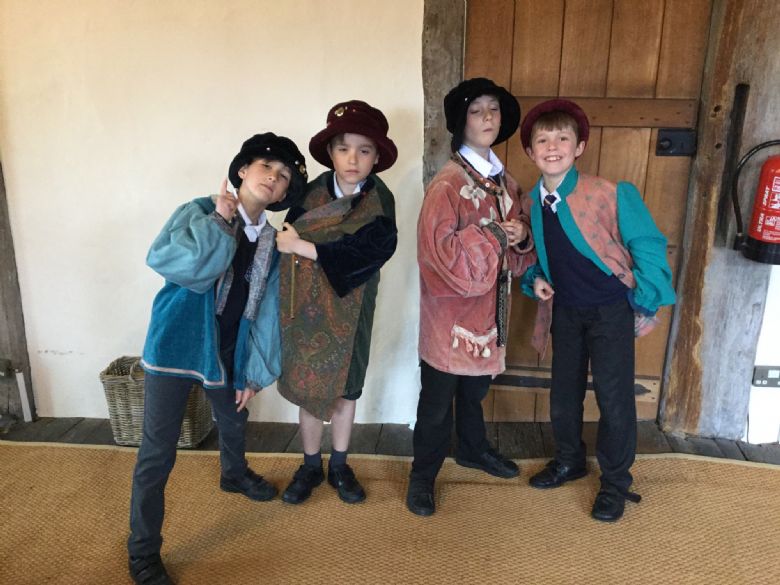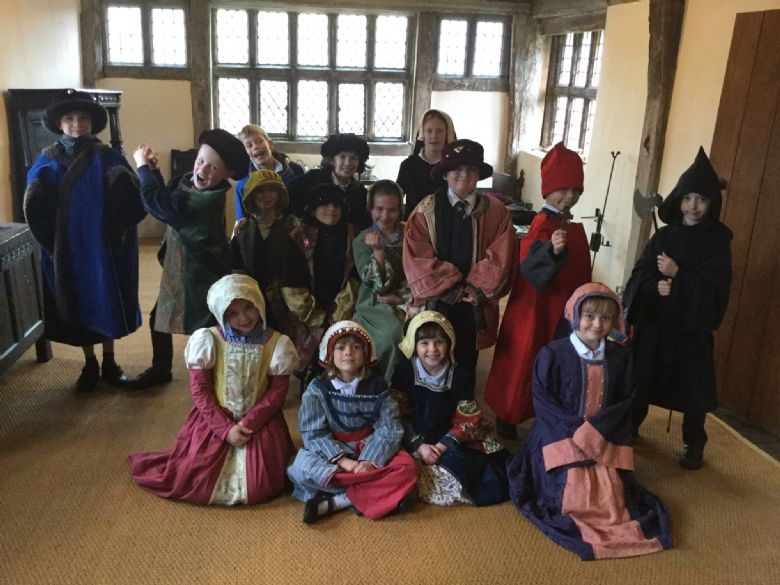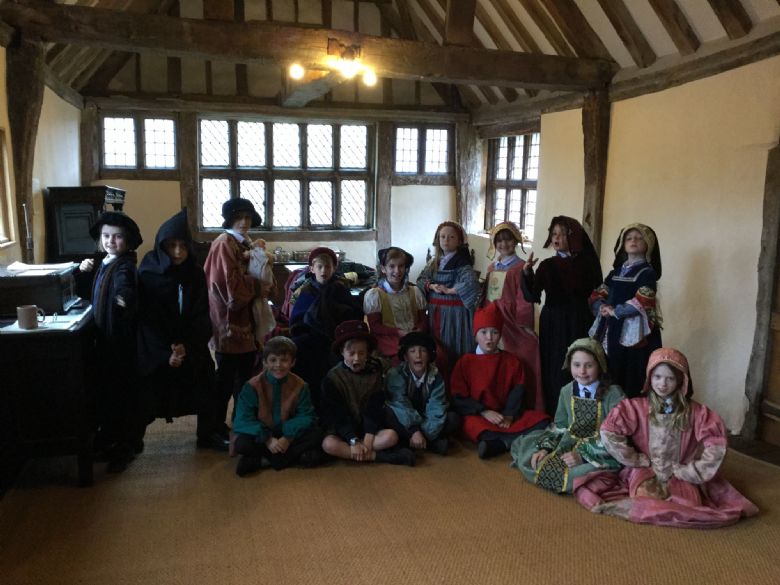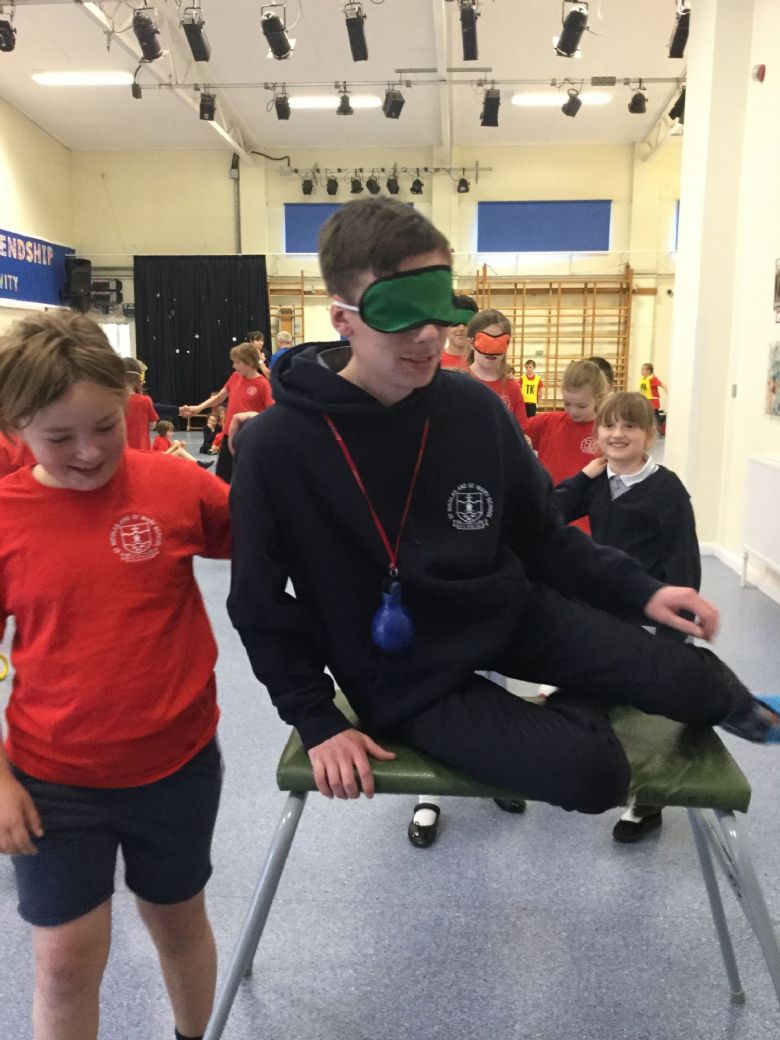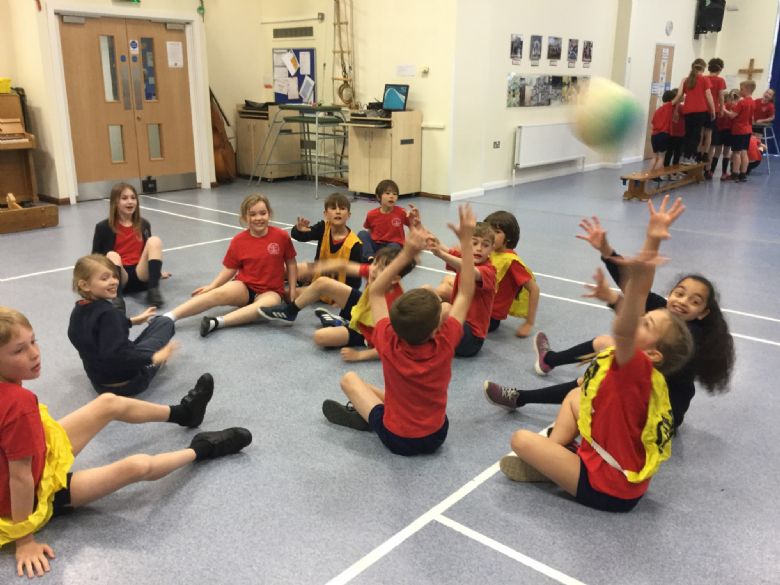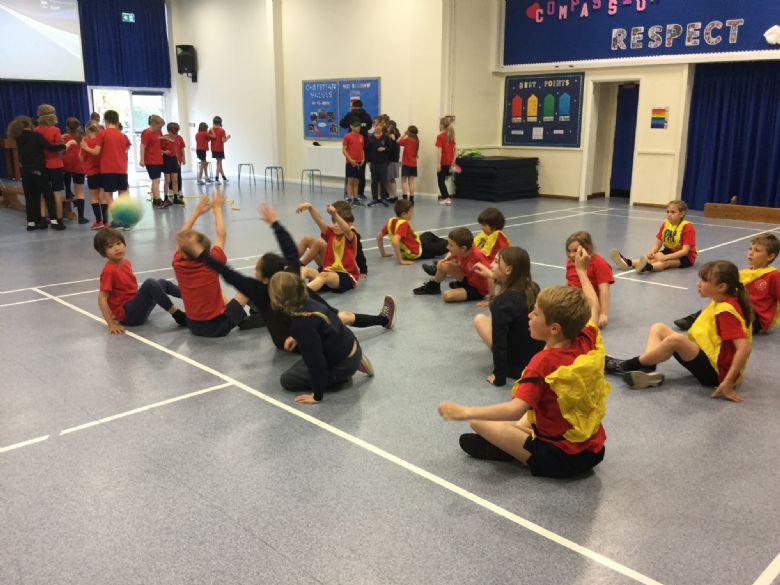 ---
Update 20/04/18
We've had a busy first week back and a great start to the Summer Term. We have already immersed ourselves in our exciting new topic: The Tudors! Well done everyone for making these outstanding Tudor houses: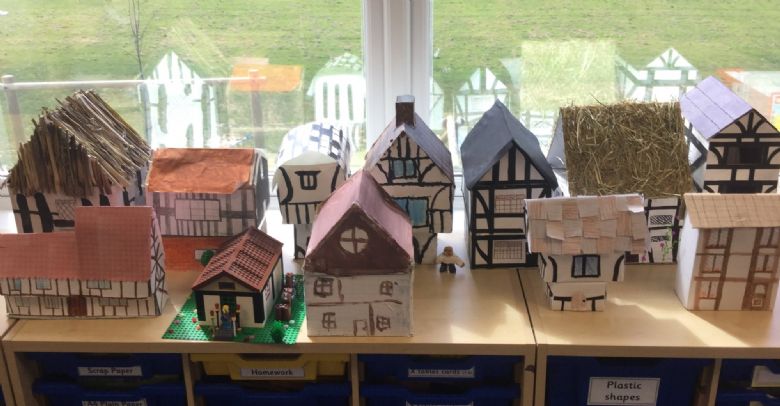 Elsewhere, we have started our new Science unit (States of Matter), learned how to be around dogs safely in P.E. and started to think about hopes in P.S.H.E. and Class Worship.
---
Update 15/03/18
It's been a while since our last update, but here are some photos of the amazing activities we've been getting up to...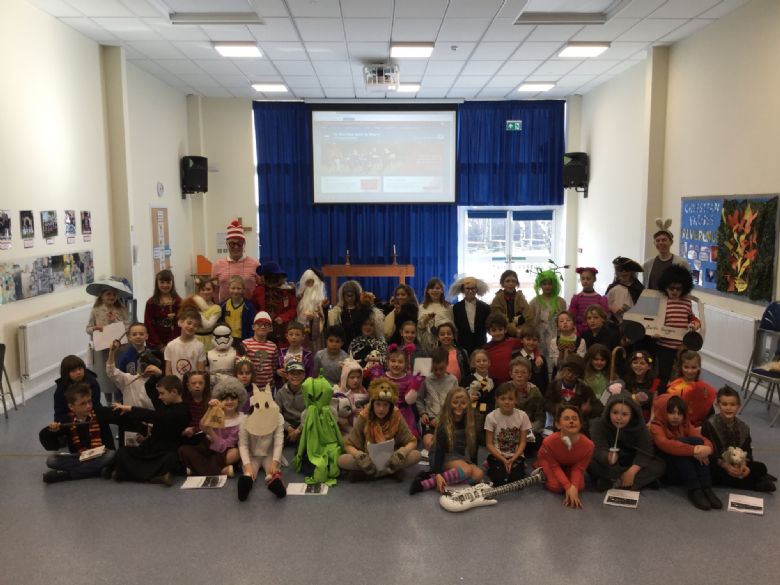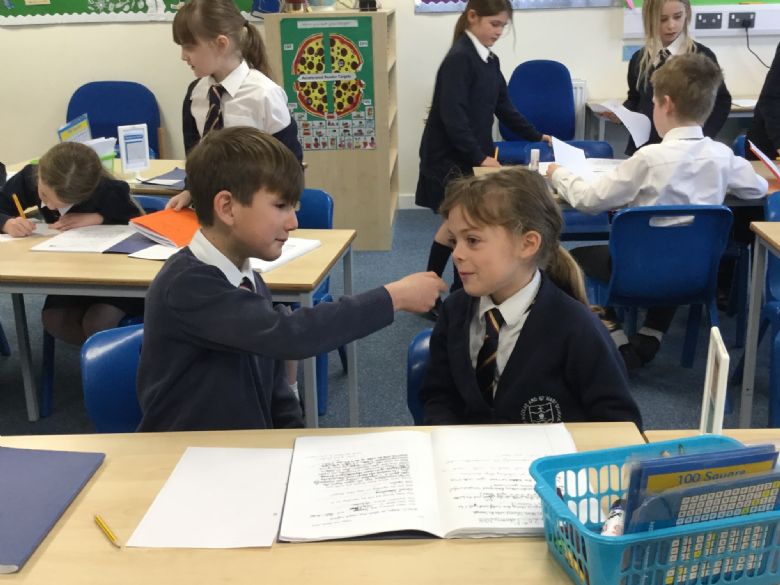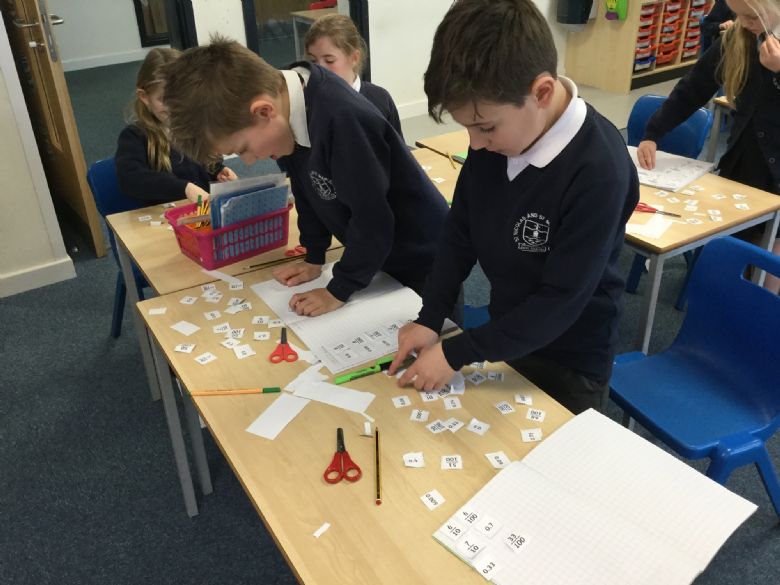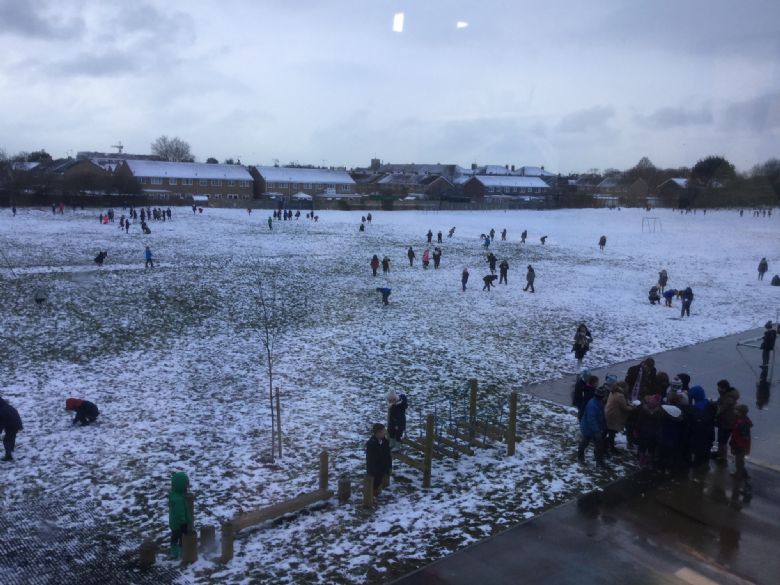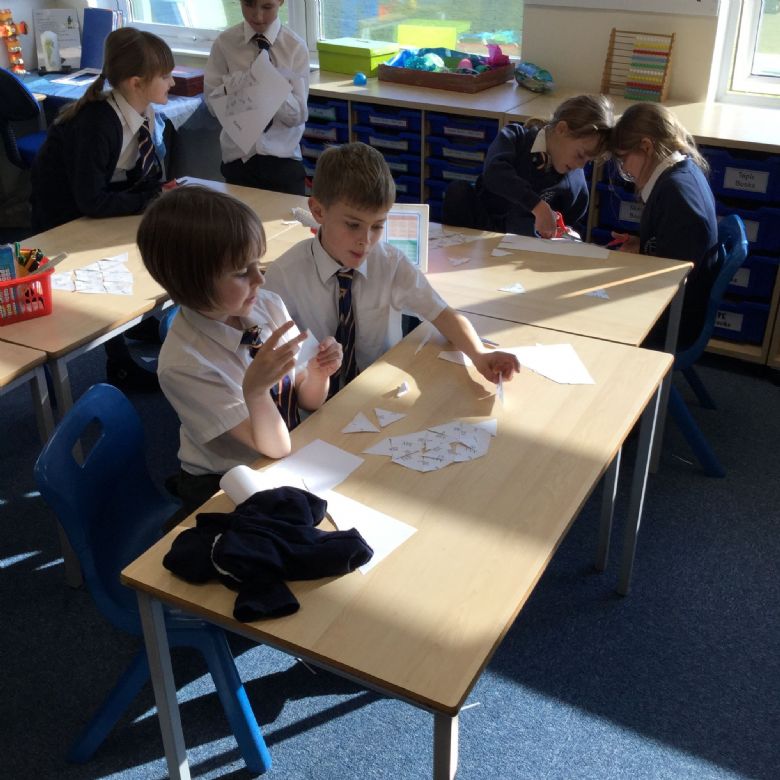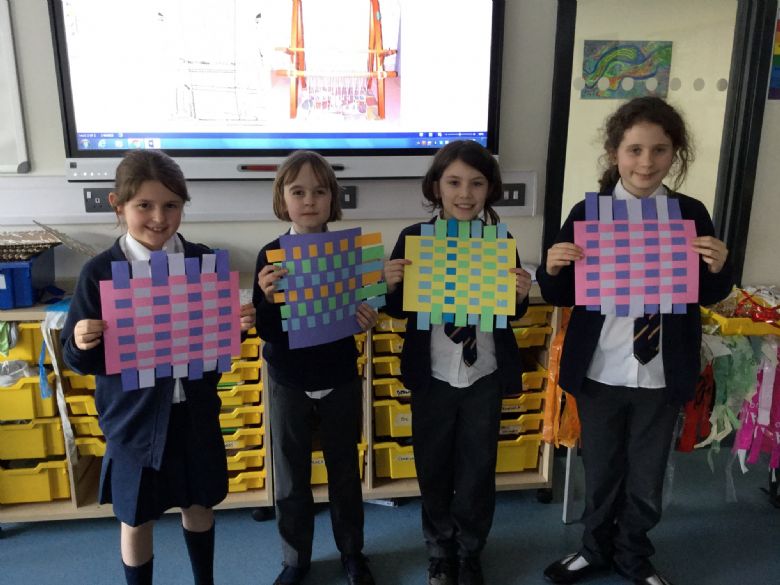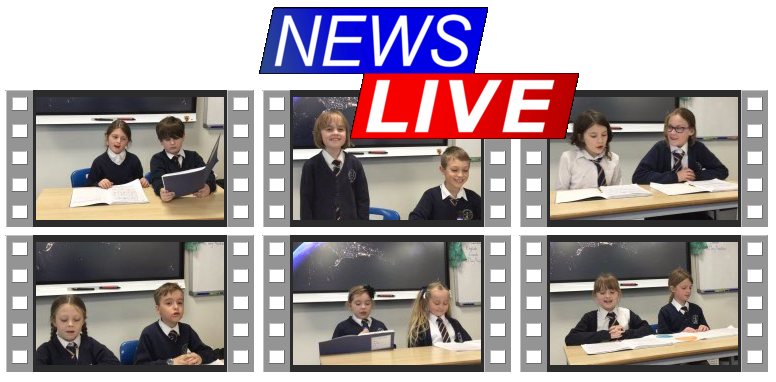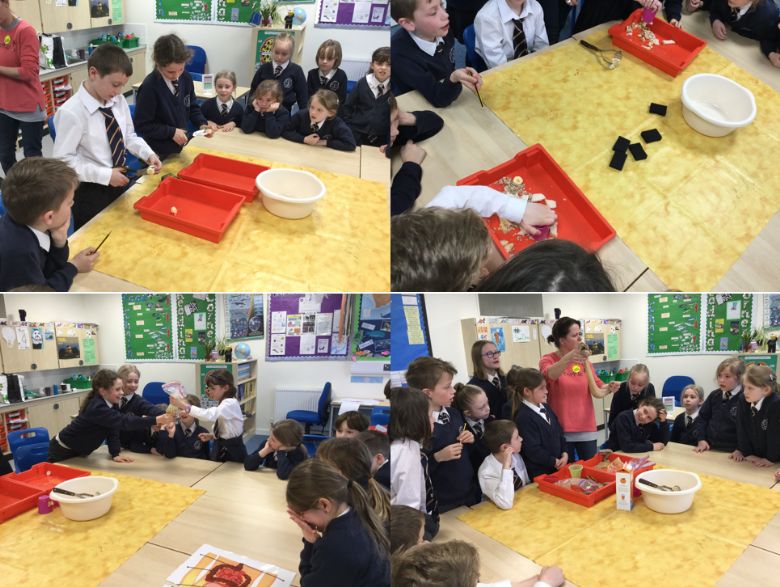 ---
Update 02/02/18
It's been Numbers Week this week so we've gone Maths crazy!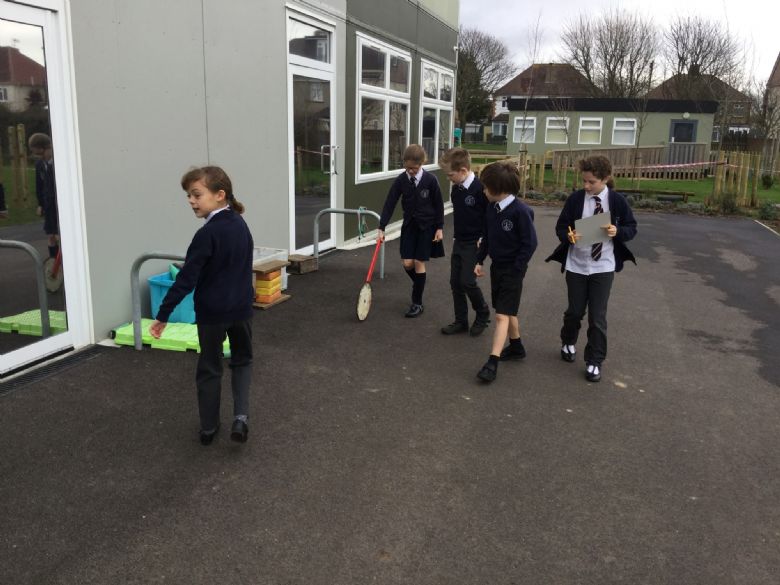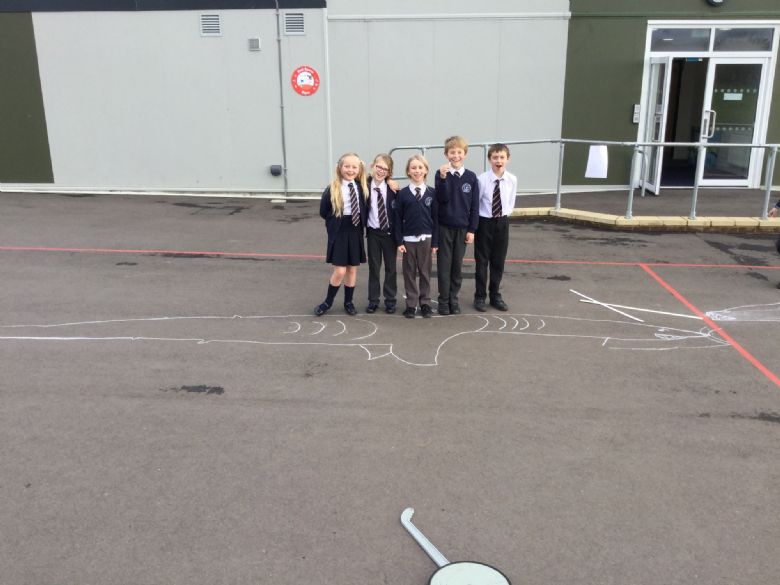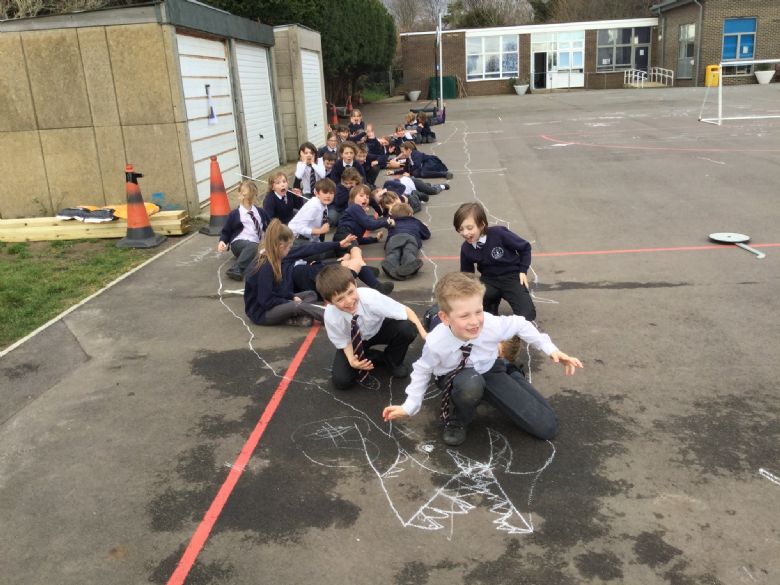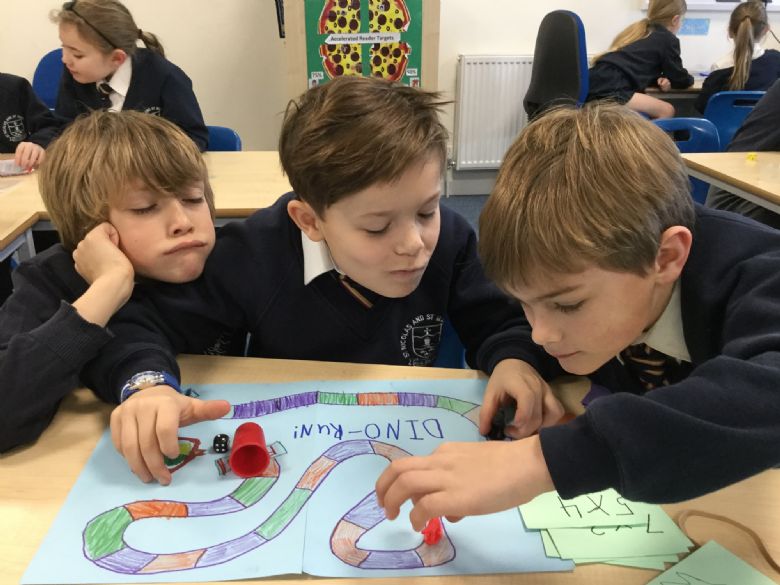 ---
Update 12/01/18
Happy new year to everybody! We've had a great start to the term so far. Our new Topic - Oceans Alive - is well underway. For those interested, the Blue Planet II episodes are free on BBC iPlayer until next Tuesday. These are all rated as U, so if you want to watch any please ask a grown-up and head on over to this webpage. We've watched some of Episode 3: Coral Reefs already.
---
Update 20/12/17
Merry Christmas!! Well done to Sea Otters for working so hard this term. See you all in 2018!
---
15/12/17 Notice:
Just in time, Sea Otters have earned enough Dojo points for a reward day! The reward that Sea Otters have earned is a Dress-Down Day, which will happen on Monday (18th December). Children can wear pyjamas with dressing gowns or comfy clothes, and may bring in a teddy.
Congratulations to the whole class for working hard to achieve this great total: 2134!
---
Update 13/12/17
Hello! It's a busy time of year for everyone at school, so I thought I'd give you an update before we break up for Christmas...
In English, Sea Otters joined with Seahorses to do the first ever Big Edit. Teams (made up of one pair from each class) had two challenges wherein they had to be mistake detectives and master up-levellers. BEST Points were up for grabs!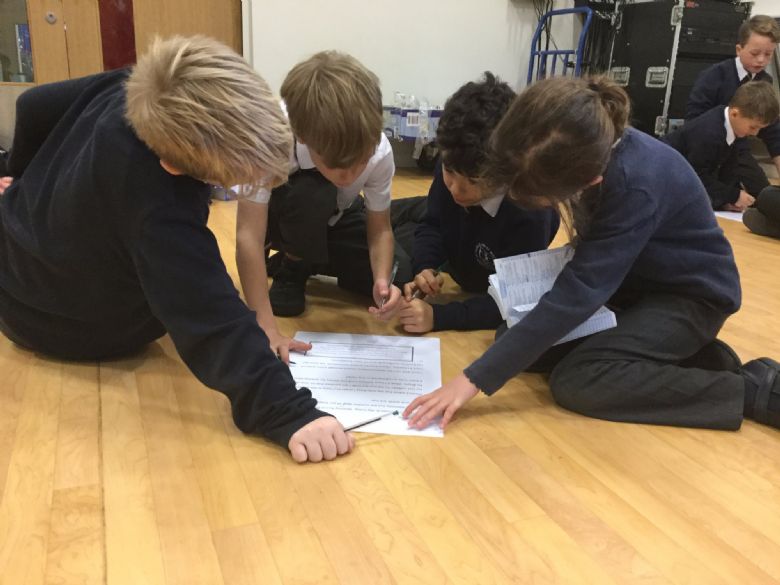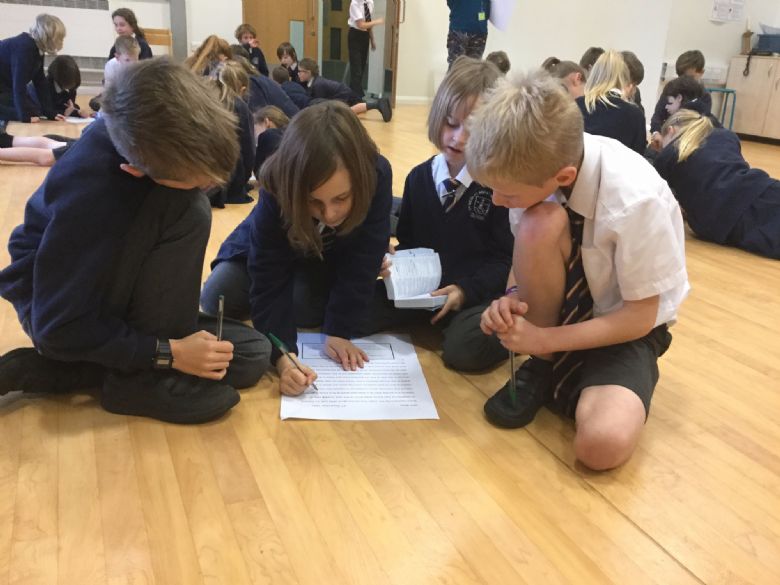 In Maths, we have been learning about fractions and decimal numbers. Below is a picture of two Sea Otters having completed a tricky challenge which involved matching fractions with decimal values.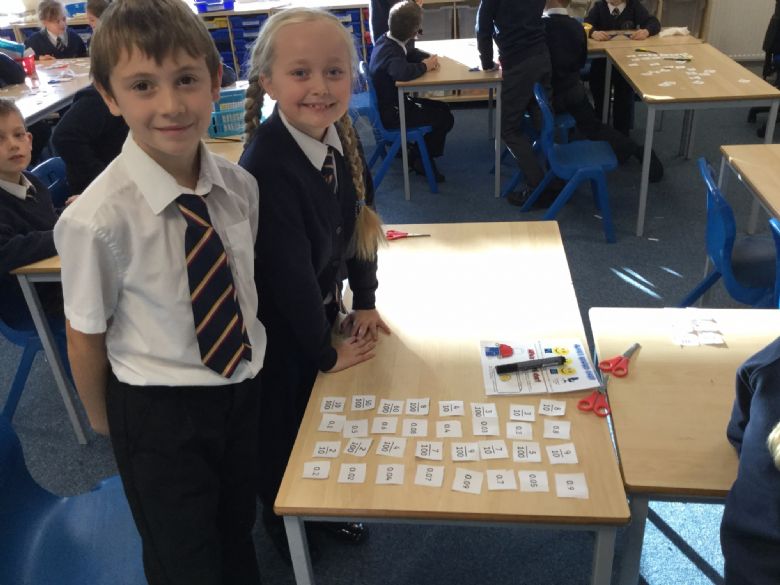 Year 6 treated the school to a wonderful "Living Wax Museum." They had prepared informative displays and pretended to be historical figures of note. It was AMAZING.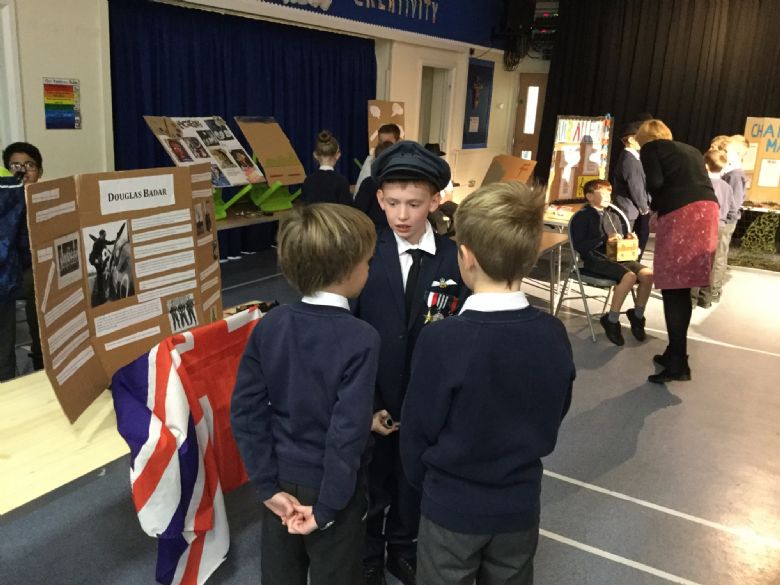 Year 4 combined forces once again in RE Day. The task was to illuminate a Verse from John 1 - a Chapter we had discussed prior. These Christmas images were unlike the snow, stable and angel-filled images we usually see around Christmas, due to John's unique description of Jesus coming to Earth.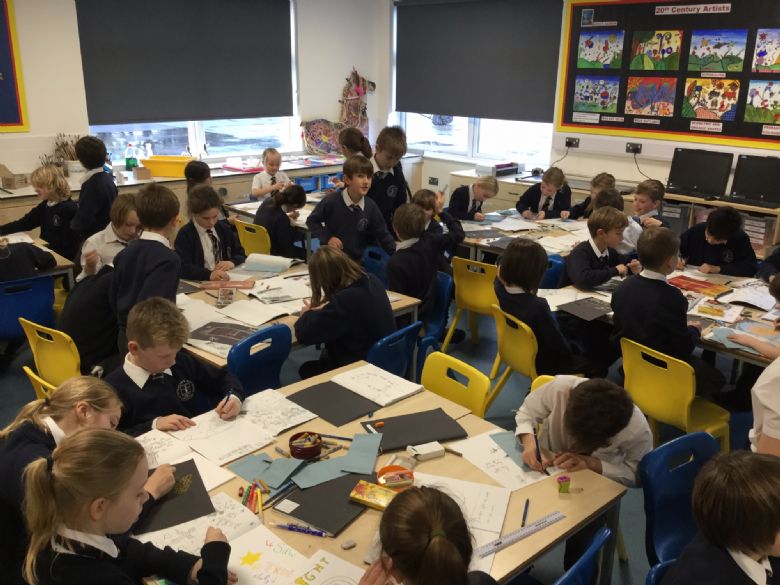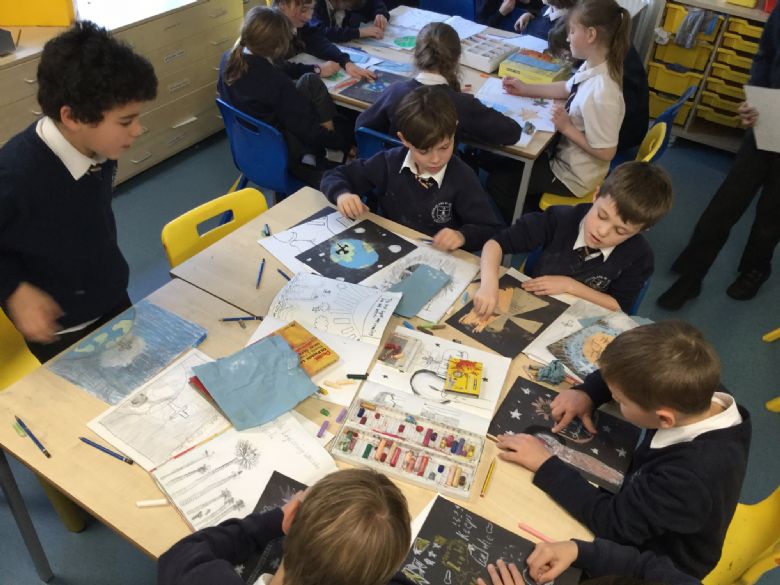 And finally, Miss Ellis has been doing a wonderful job teaching Year 4 how to play the keyboards!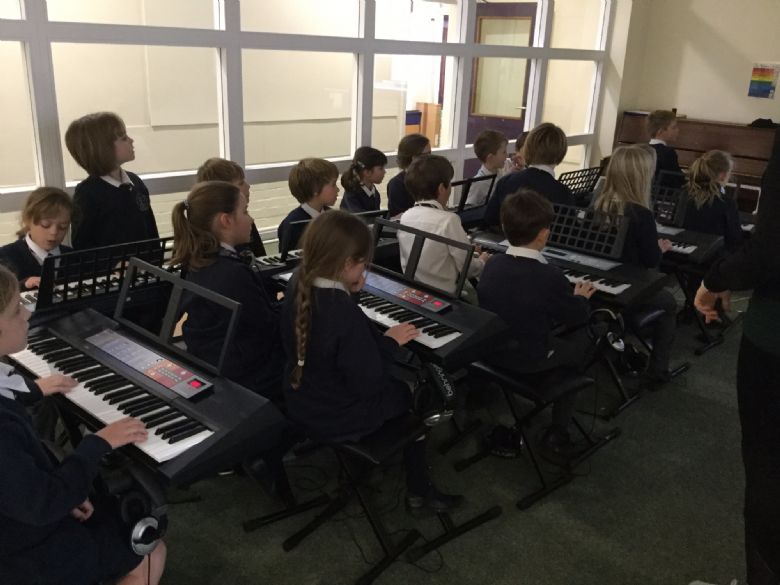 ---
Update 17/11/17
Credit where credit is due... Sea Otters were BRILLIANT. I'm very proud of all the hard work everyone put in to make today's showcase a huge success. An extra, "Thank you!" to Mrs Ives for all of her creativity and the effort making the props took. Though these photos cannot do it justice, here's a brief reminder of the time-travelling tale: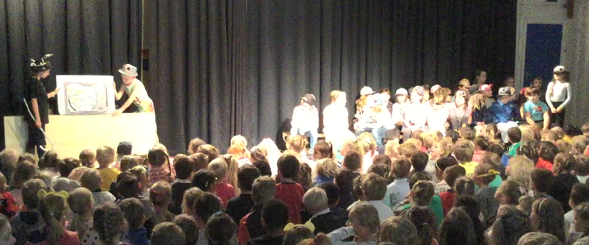 ---
Update 10/11/17
Today, we did one of Mr Davies' favourite science lessons - which just happens to be one of the noisiest! We experimented in lots of different ways to discover the answer to one major question...
What IS sound?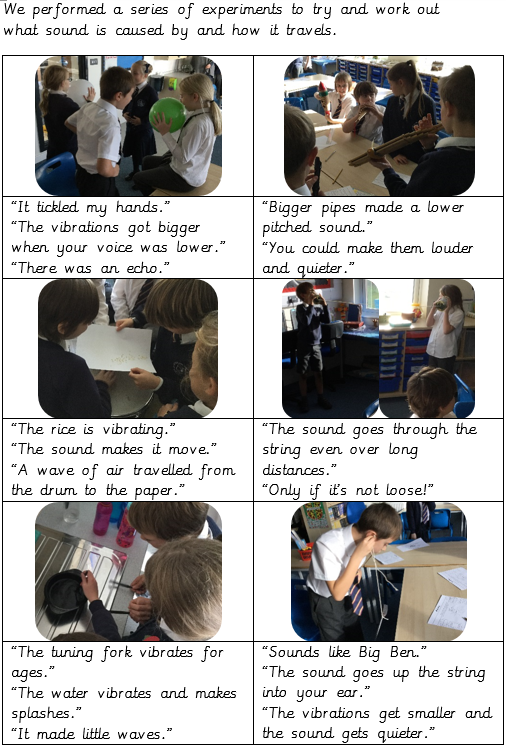 It turns out that sound is related in some way to vibration. It can travel through solids, liquids and gasses. There's still a lot to learn about sound, but we've done excellently so far!
---
Update 03/11/17
Take a look below at some of the exciting things we've been getting up to since the half-term break.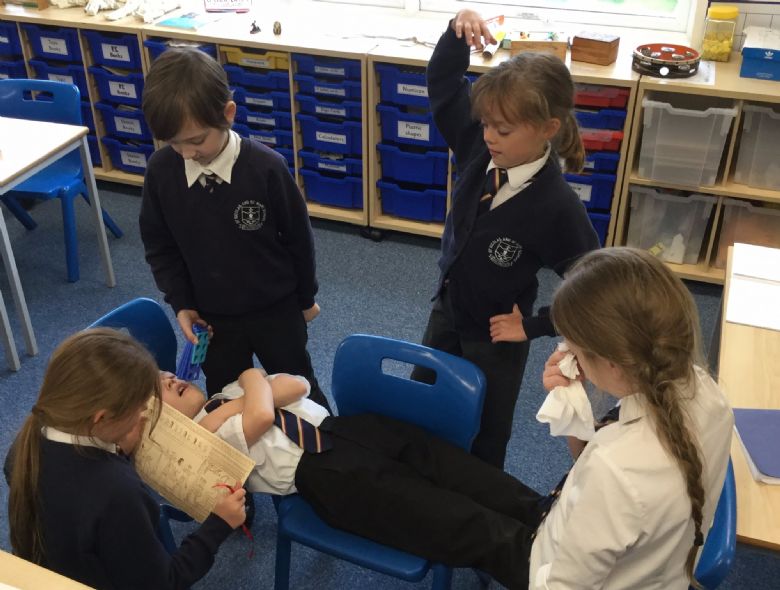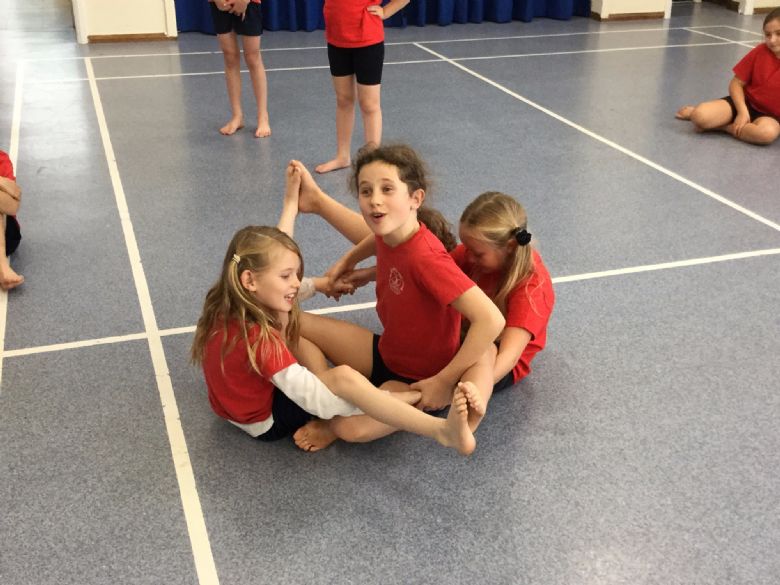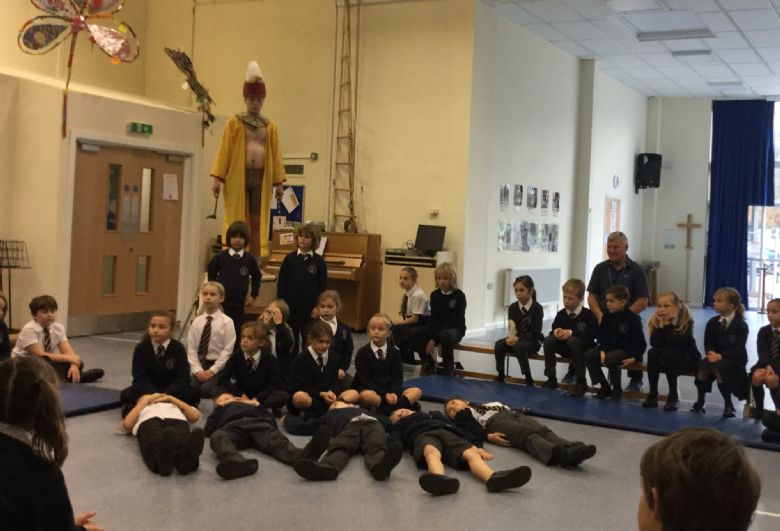 ---
Update 20/10/17
Well, we've whizzed through the first half term of the year! Here are two of our favourite lessons from the past fortnight: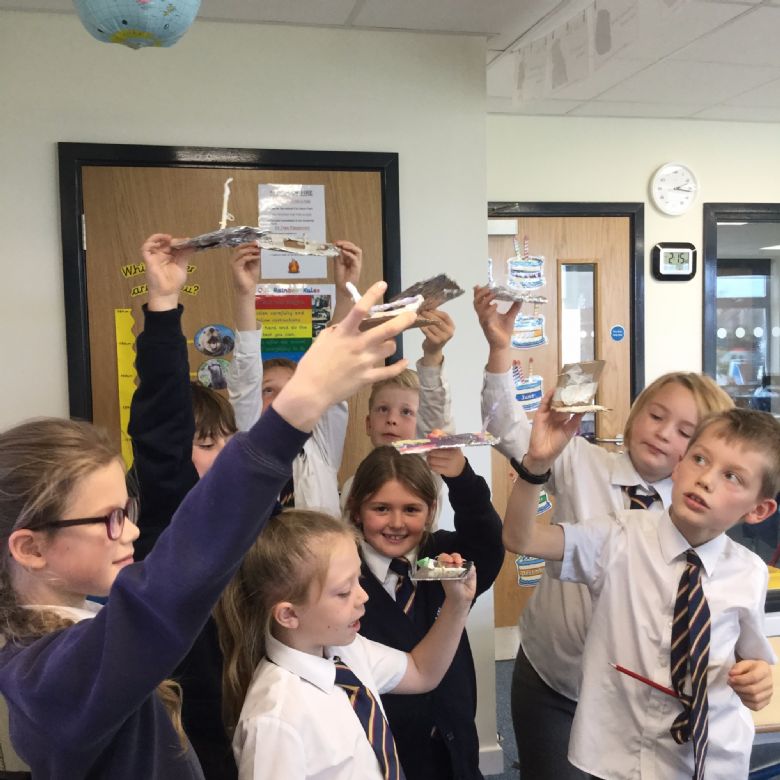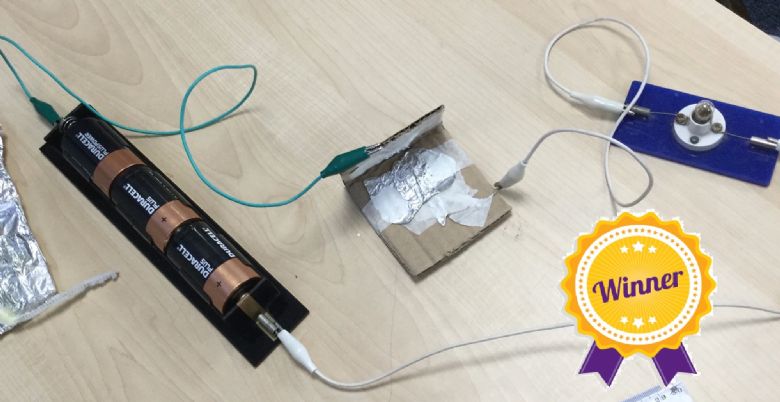 ---
Update 29/09/17
Instead of telling you about all of the exciting things the brand new Sew Otters have been getting up to, why don't I show you...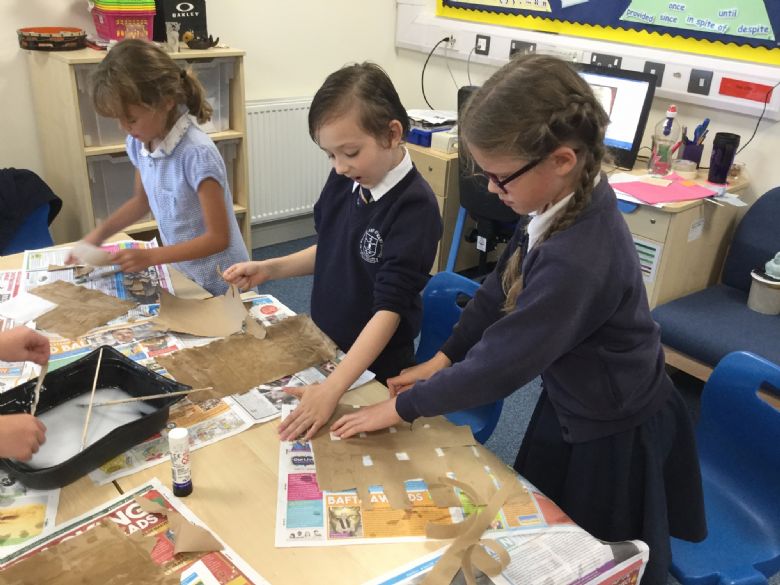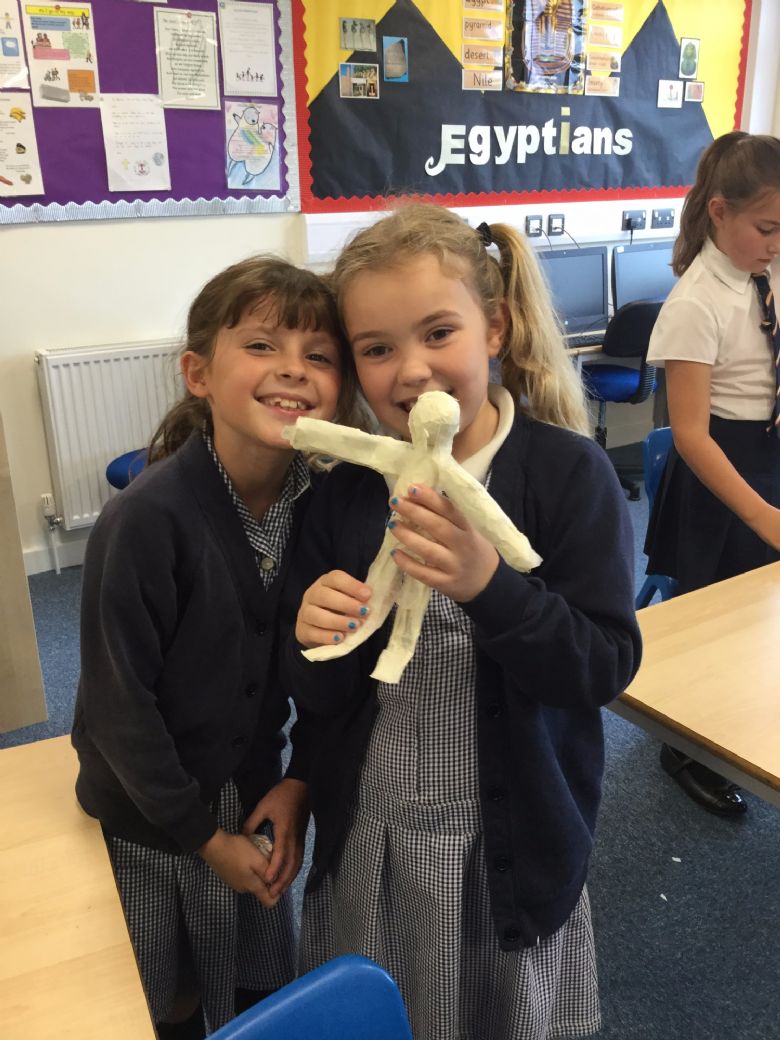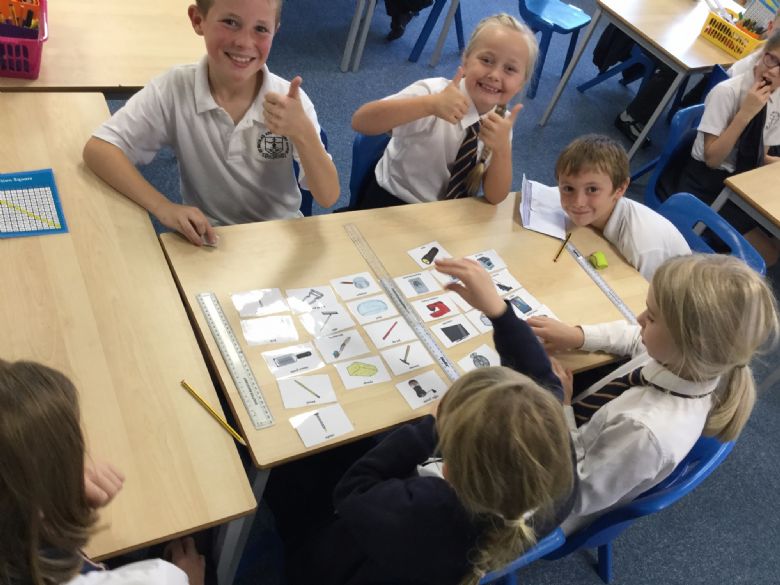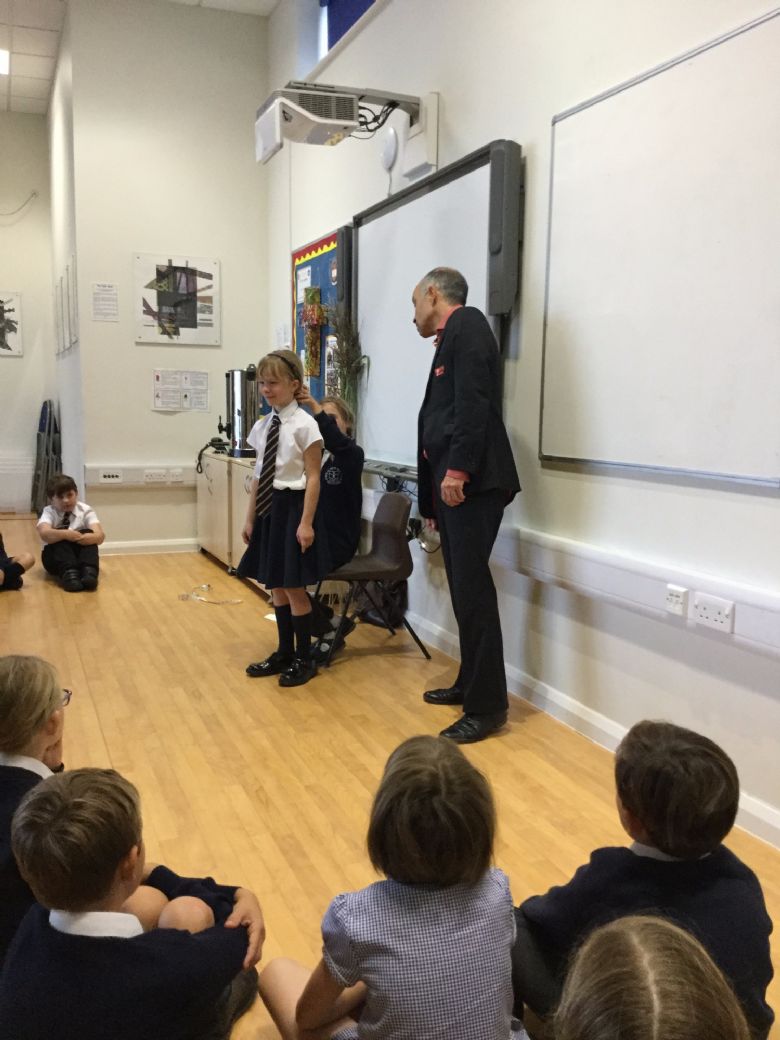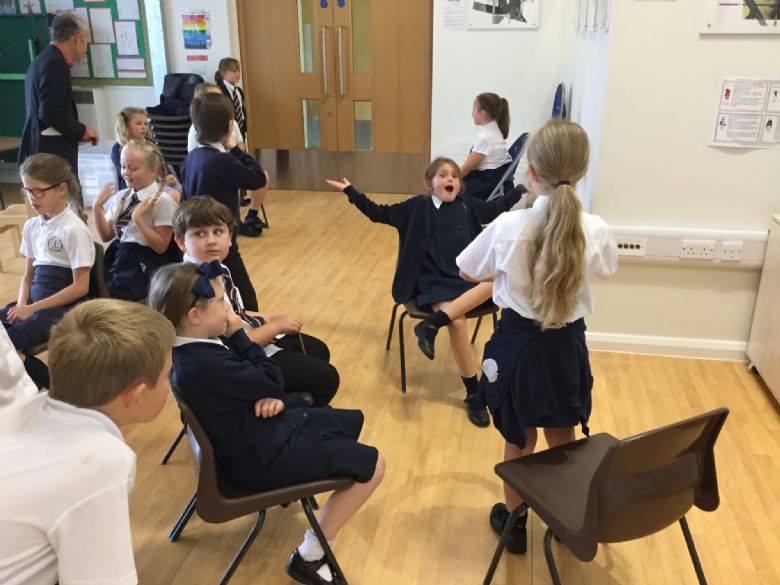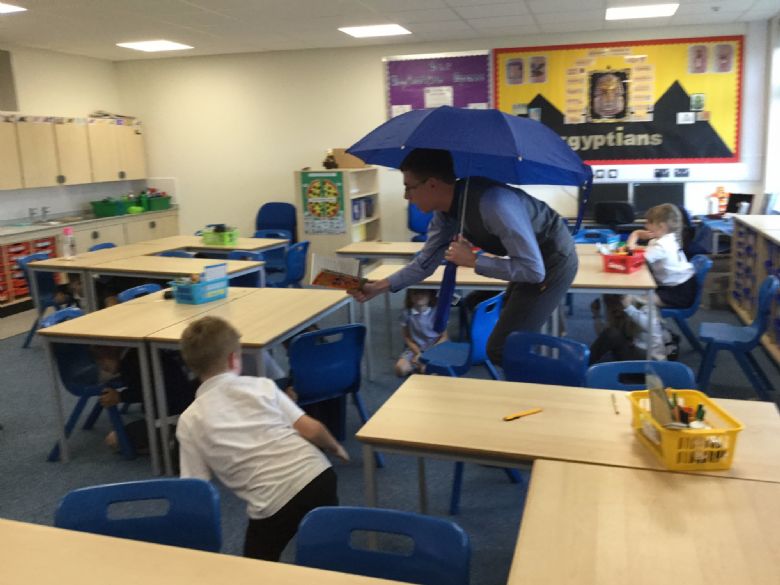 ---
---
Update 07/07/17
I couldn't be prouder of Year 4 this week. Of course, the fabulous performance of our Class Showcase was the highlight. Sports Day today was another wonderful demonstration of everybody's dedication, compassion and sportsmanship.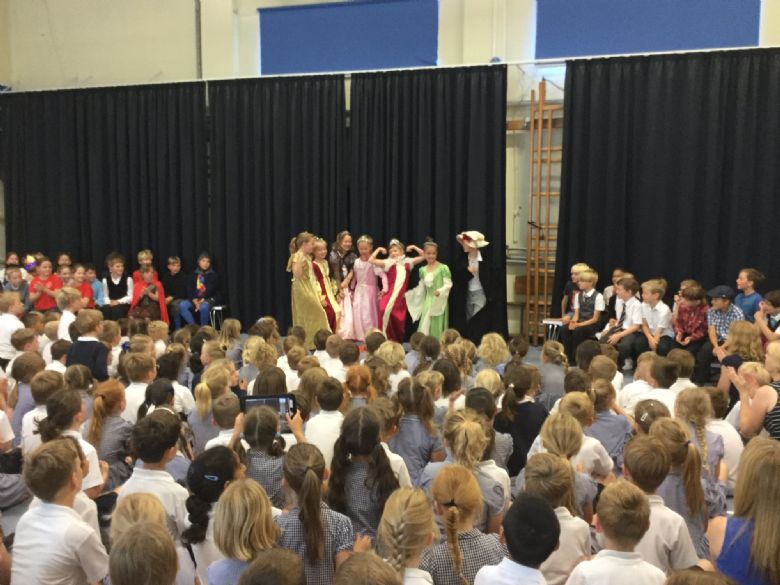 ---
Update 23/06/17
Time flies like an arrow these days (and fruit flies like a banana)! In the month since our last update we've had a lot of fun.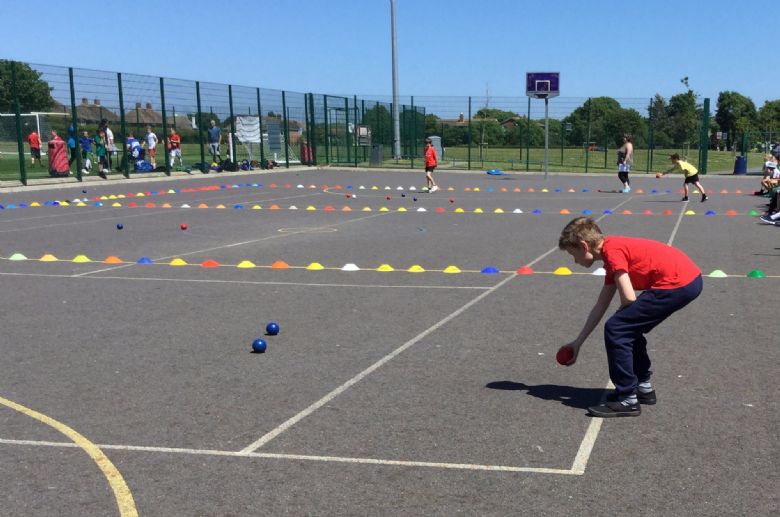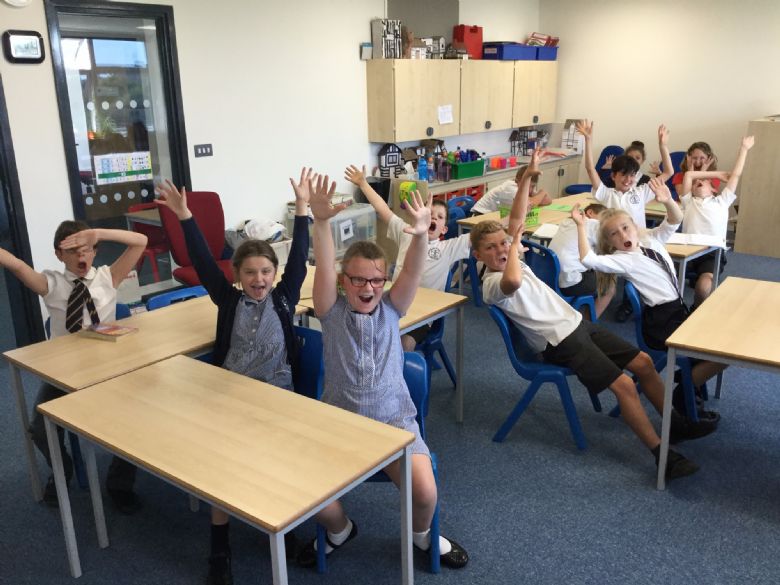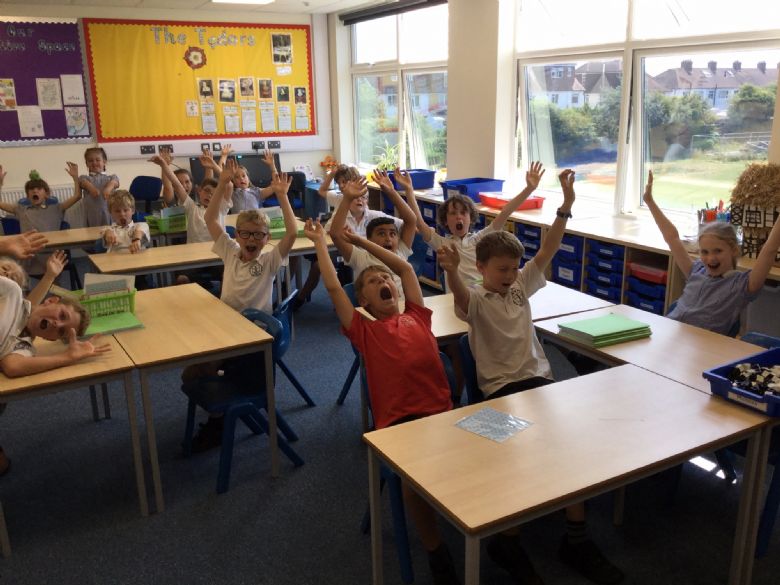 ---
Update 19/05/17
We've capped this week off in style! Our Science lesson was fantastically fizzy as we experimented to find out whether gasses weigh anything.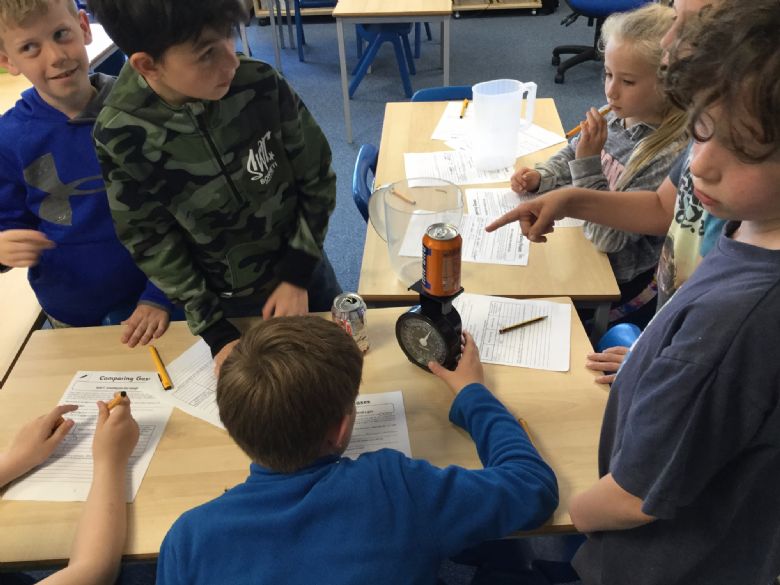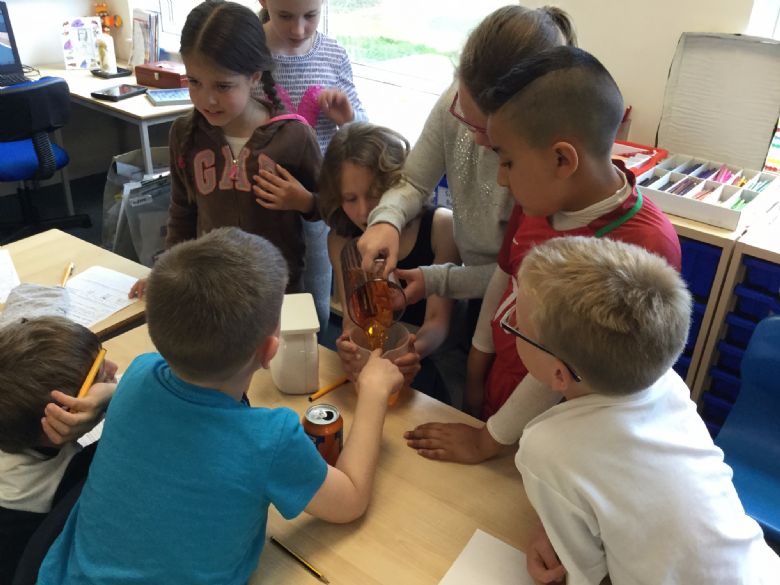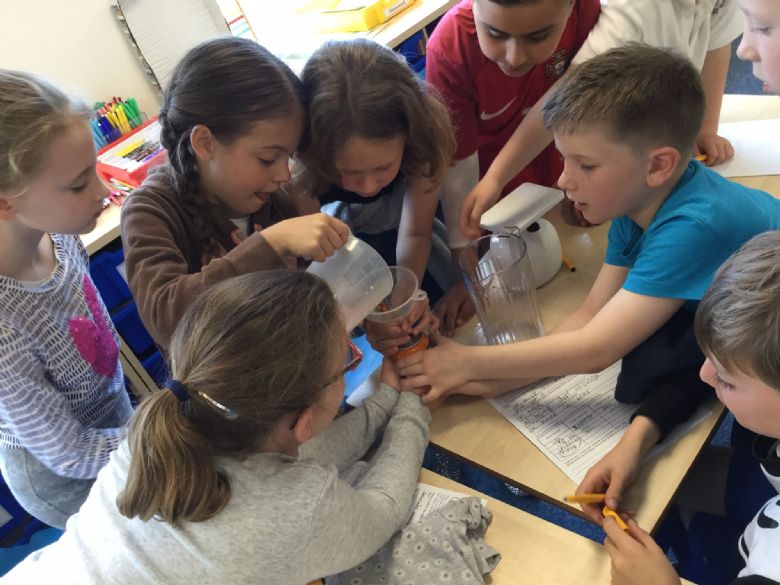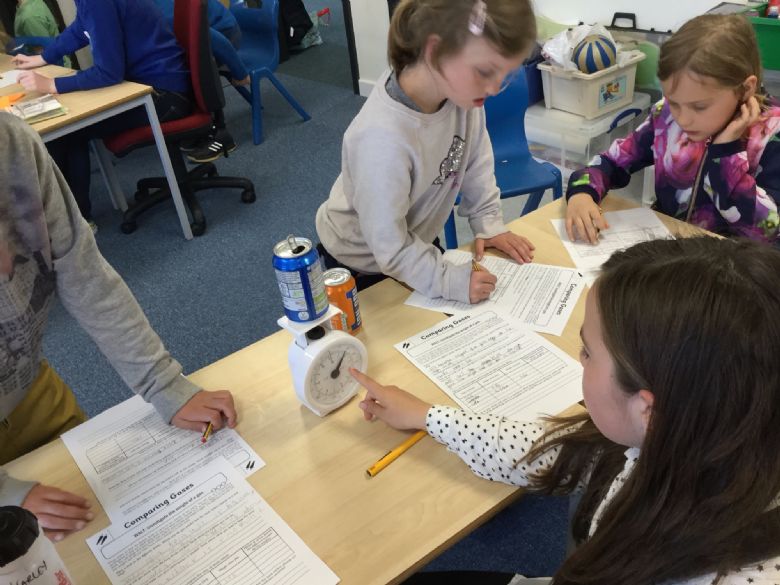 After Science, we had a 1km walk to raise money for rhinos.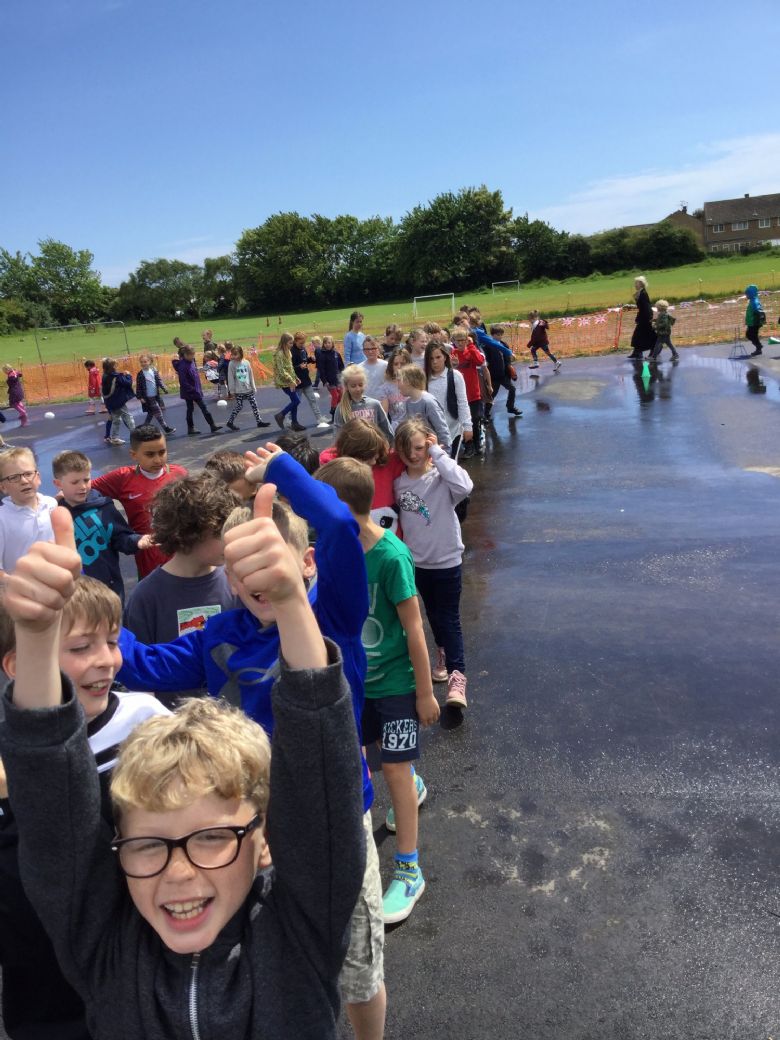 ---
Update 12/05/17
The much-anticipated Butterfly Garden is finally underway. Our very own Butterfly Club have been hard at work making this sanctuary a reality. Each class has even been granted some seeds to grow, which will eventually be added to the garden.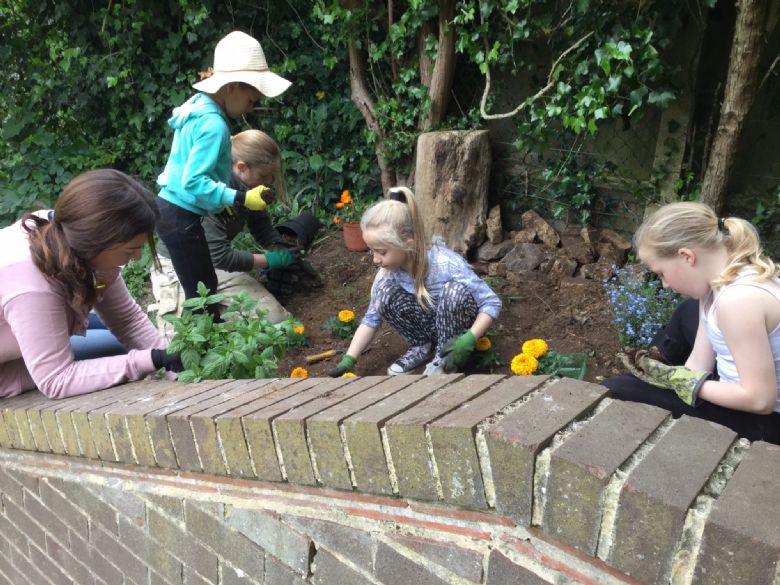 ---
Update 28/04/17
New Topics dont get more exciting than this... Take a look at our re-enactment of the Battle of Bosworth below, and at the terrific Tudor houses that have been built at home!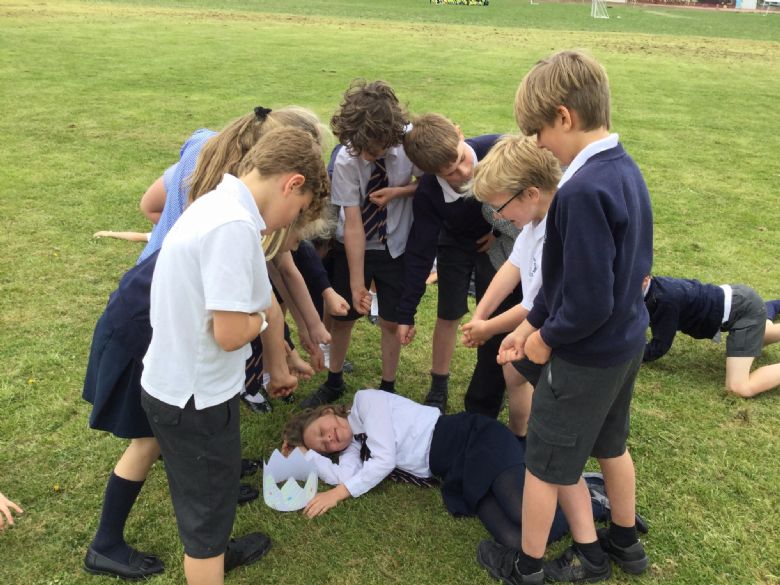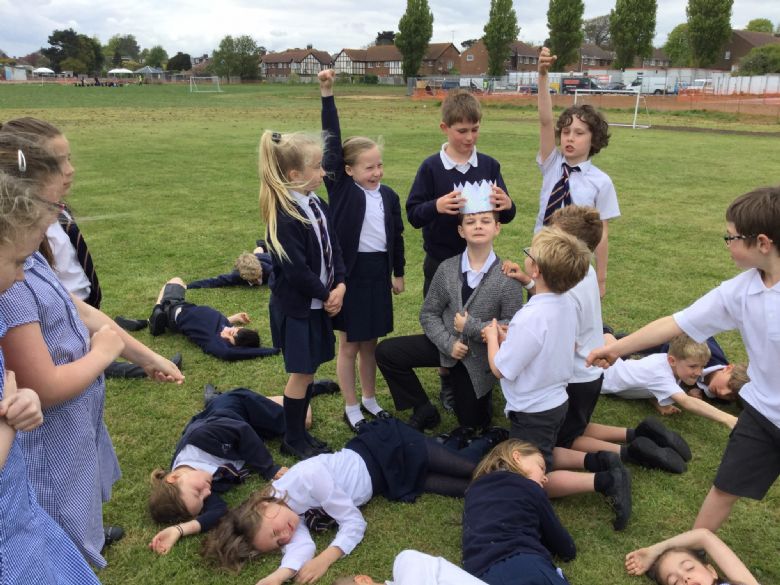 And here are those tremendous, terrific, totally true-to-life Tudor houses:

---
Update 07/04/17
We have come to the end of another term and what a finalé it has been! A huge congratulations to Sea Otters and Seahorses for their stellar performance reminding us all of the true meaning of Easter.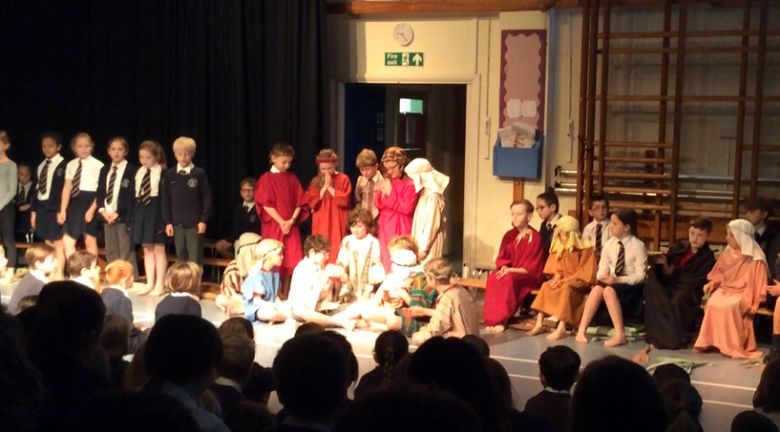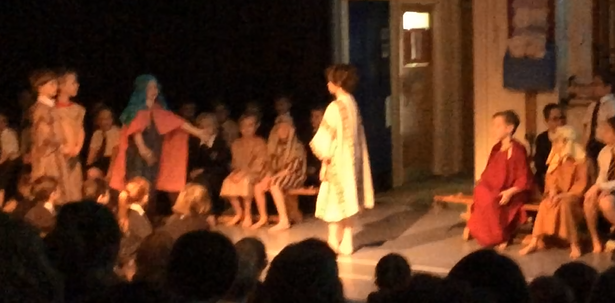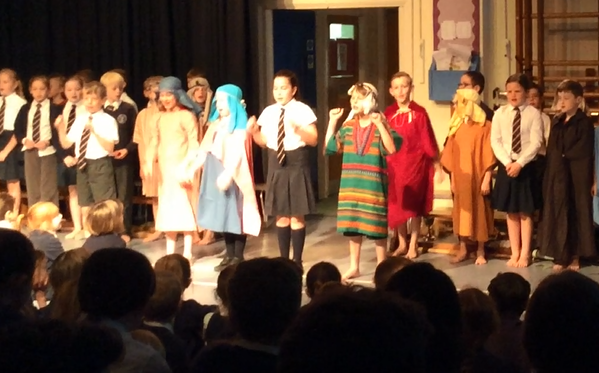 ---
Update 03/04/17
Well, what a wonderful week last week was! The highlight, of course, was the Year 4 trip to the Blue Reef aquarium in Portsmouth.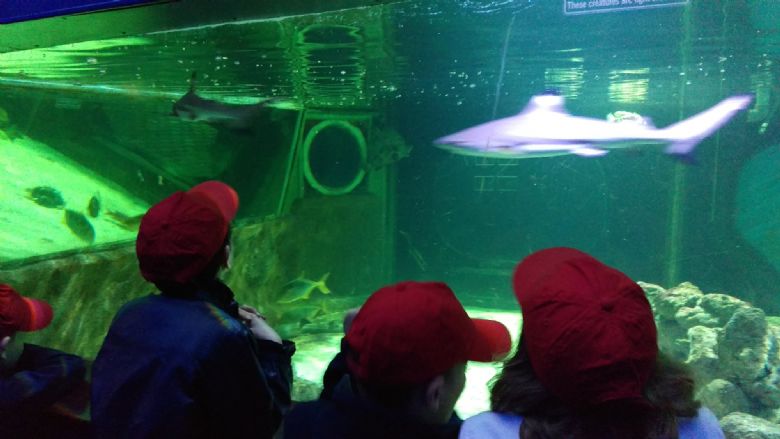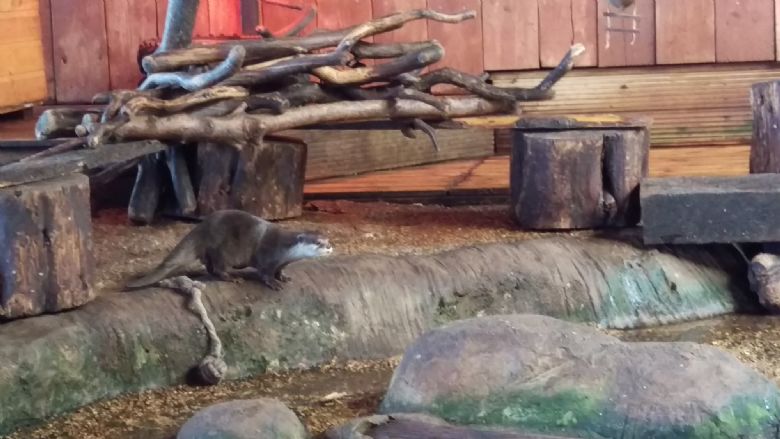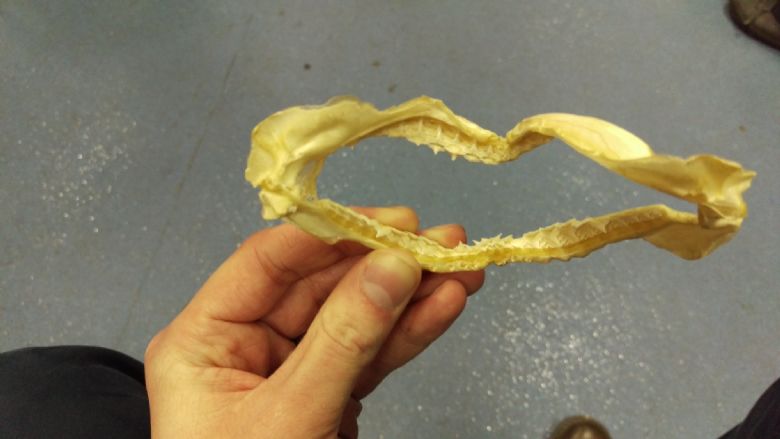 Thank you to parents for helping out, and to all the Sea Otters and Seahorses for representing the school so wonderfully.
---
Update 24/03/17
Well done to everybody for a fantastic keyboard performance on Wednesday!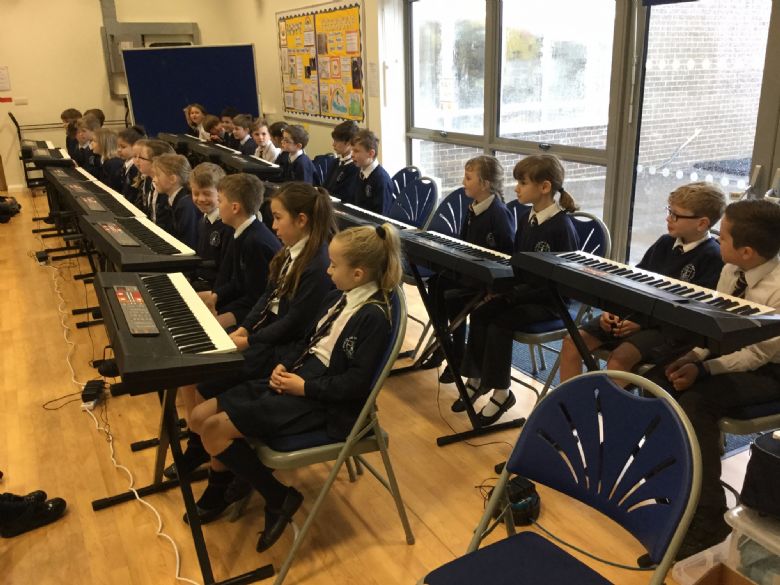 ---
Update 16/03/17
Though it is a shorter-than-usual week, we've crammed a lot of exciting things in! We have...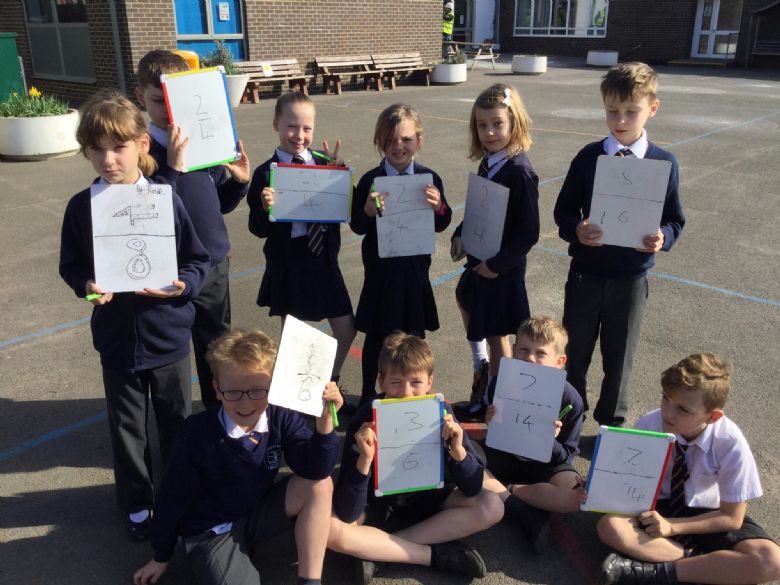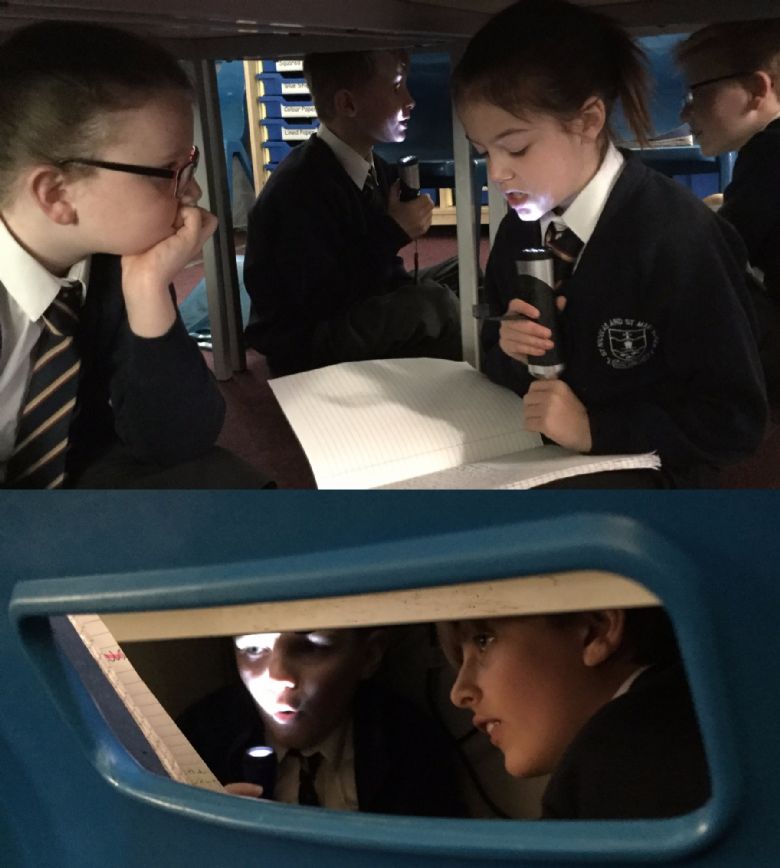 Well done for working so hard this week, Sea Otters. You've all earned this extra day off :)
---
Update 10/03/17
Last week was Book Week and we had a worderful week! There were all manner of reading activities, and we topped the week off with some amazing costumes!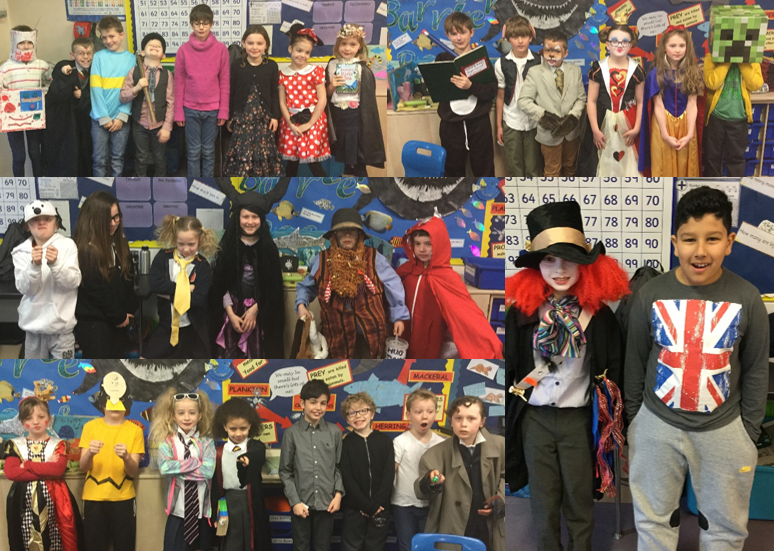 ---
Update 17/02/17
Well, what a wonderful half term we have had! Poetry, Numbers Week, stories, art and smoothies.
This week, the Butterfly Club have pulled out all the stops and have performed an assembly and run a massively successful cake sale to raise money for the flower garden.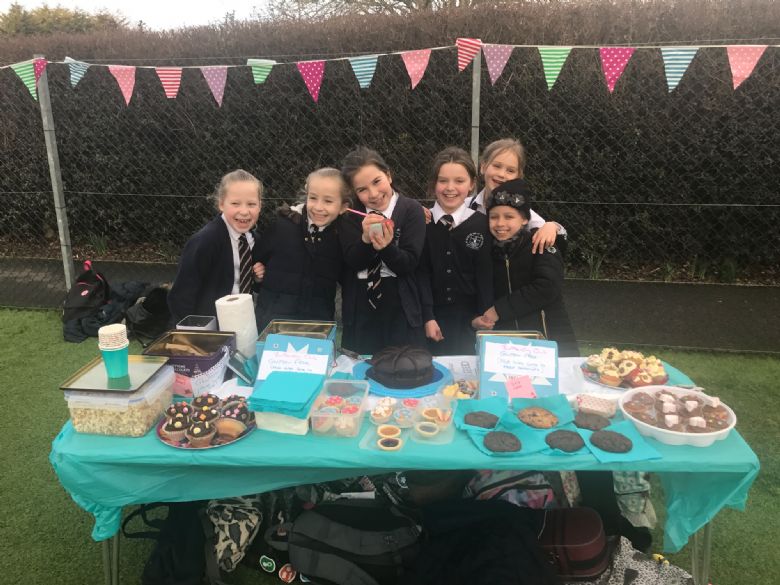 ---
Update 03/02/2017
This week has been Numbers Week, so we have been celebrating maths in lots of different ways!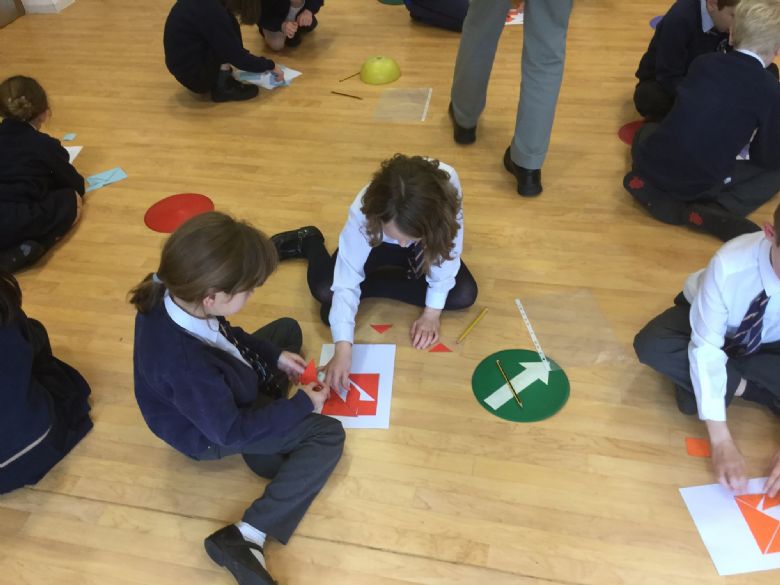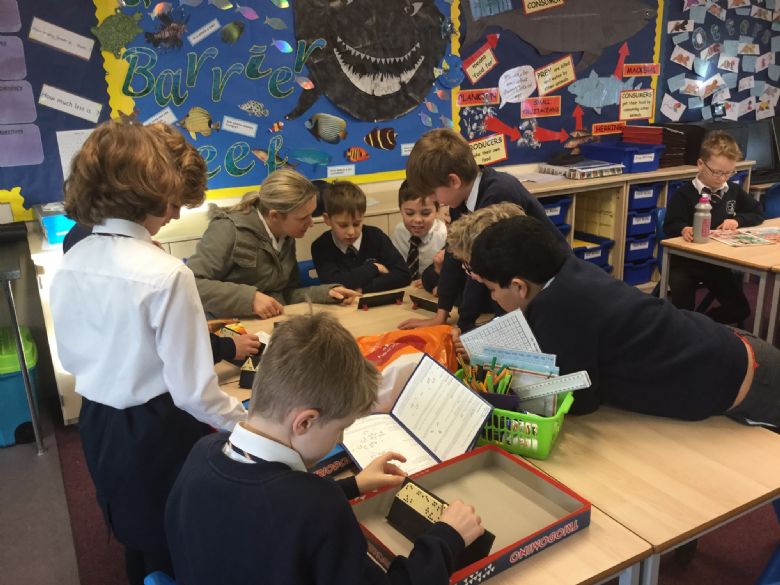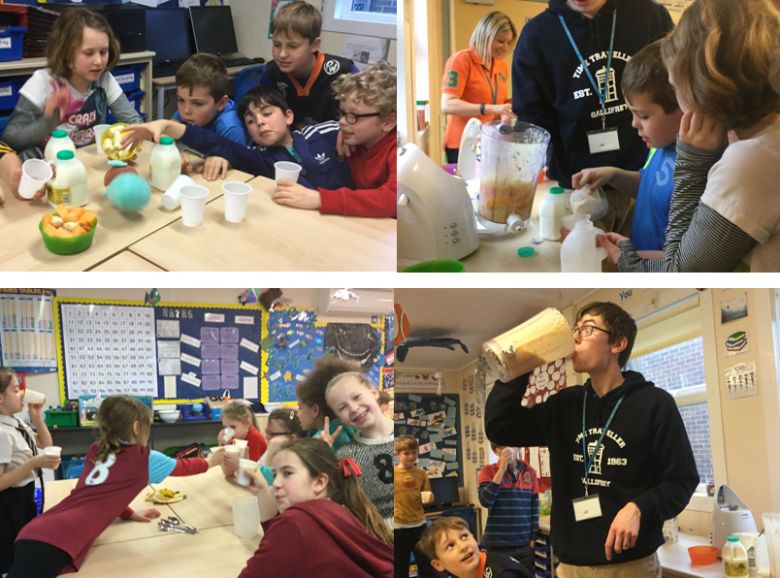 ---
Update 24/01/2017
This term in Art, we have been inspired by Andy Goldsworthy. Here is an example of our fantastic outdoor artwork: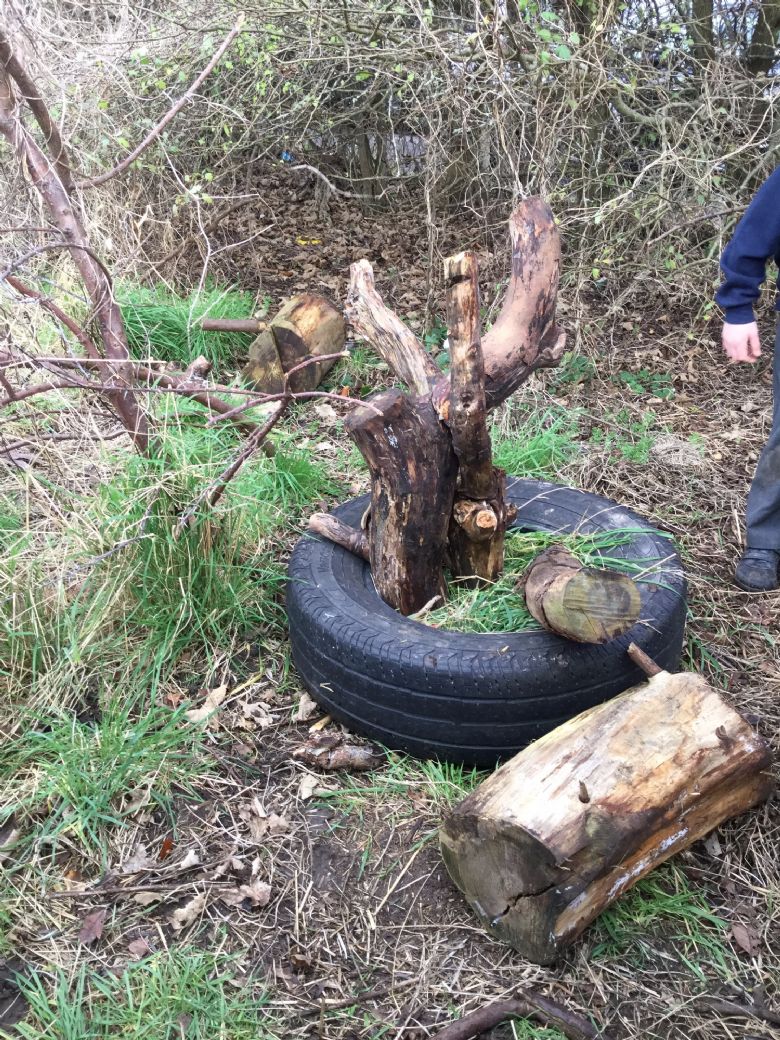 In addition, a group of enterprising Sea Otters have decided to plan a sanctuary for butterflies on the grounds of the new building.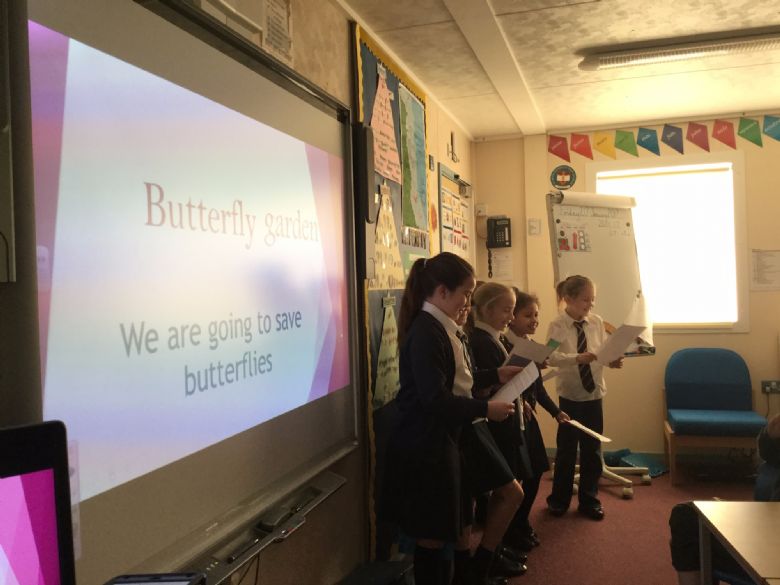 ---
Update 09/12/2016
Earlier this week, we had had a lot of fun experimenting in science. Our aim was to identify how sounds are made.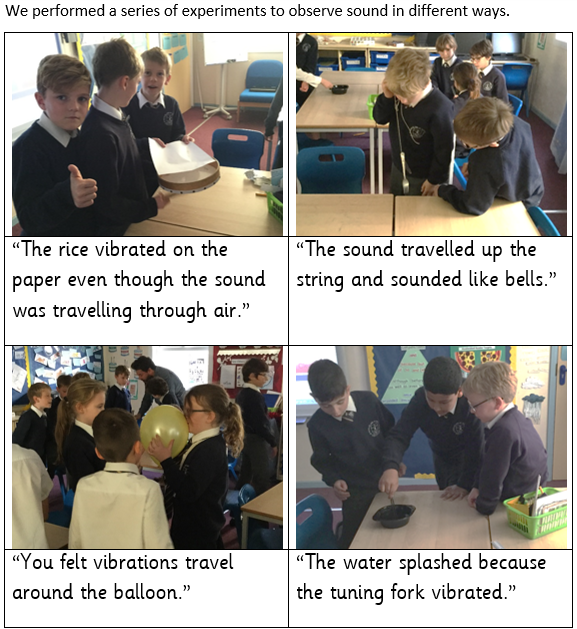 ---
Update: 24/11/16
Today, Sea Otters got the opportunity to visit the Prayer Space.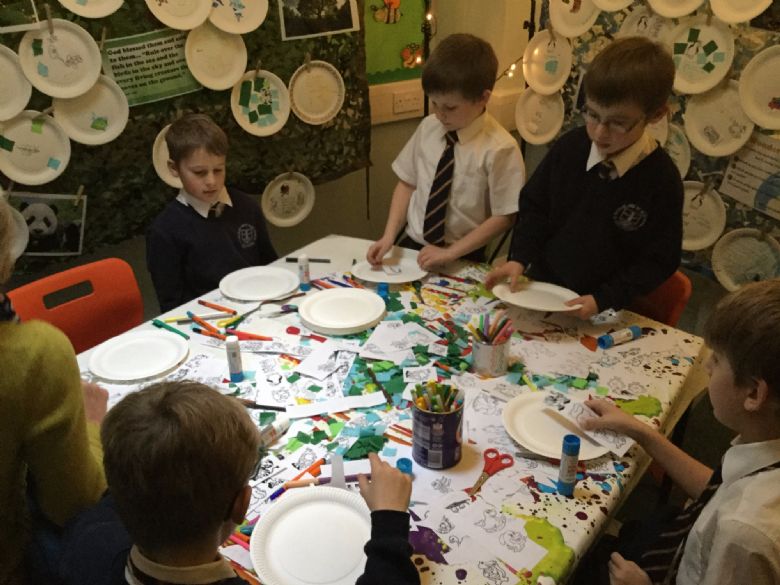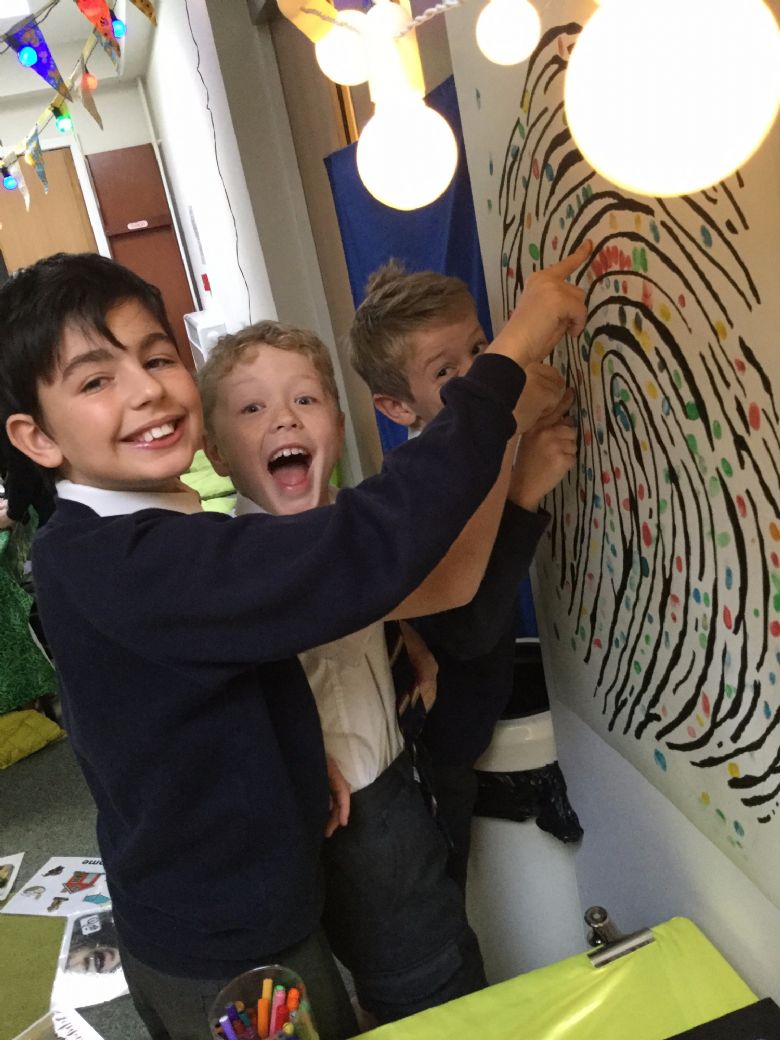 ---
Update: 15/11/16
This week, we visited Shoreham Academy to hear from a local author.
---
Update: 11/11/16
Thank you to all the parents who attended our class assembly this week. A massive congratulations to the class for a wonderful performance... All their hard work this week paid off!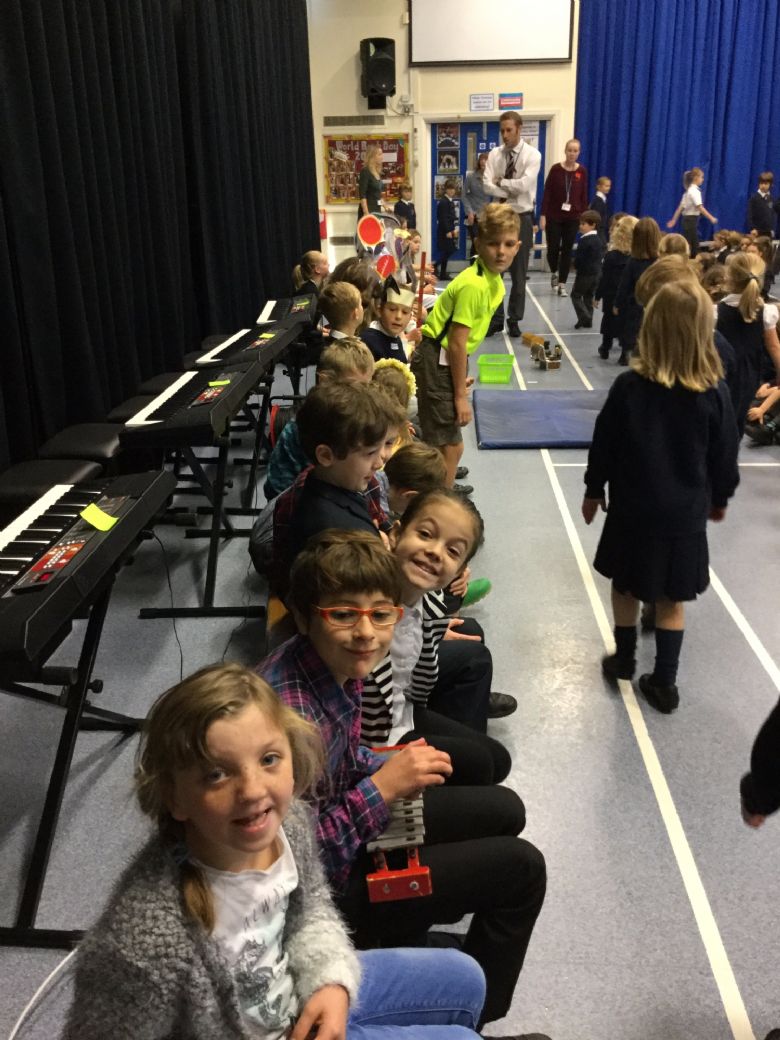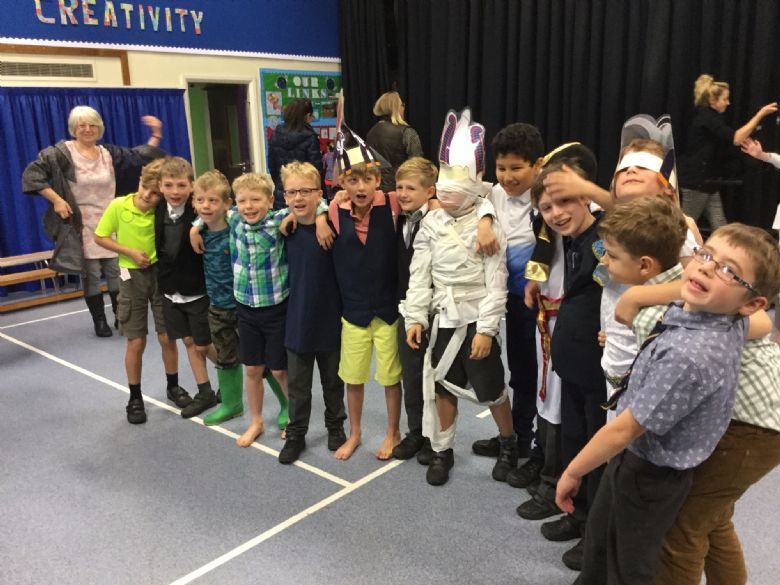 ---
Update: 1/11/16
Last half term we had a lot of fun. We begun learning about our new Topic, Ancient Egypt: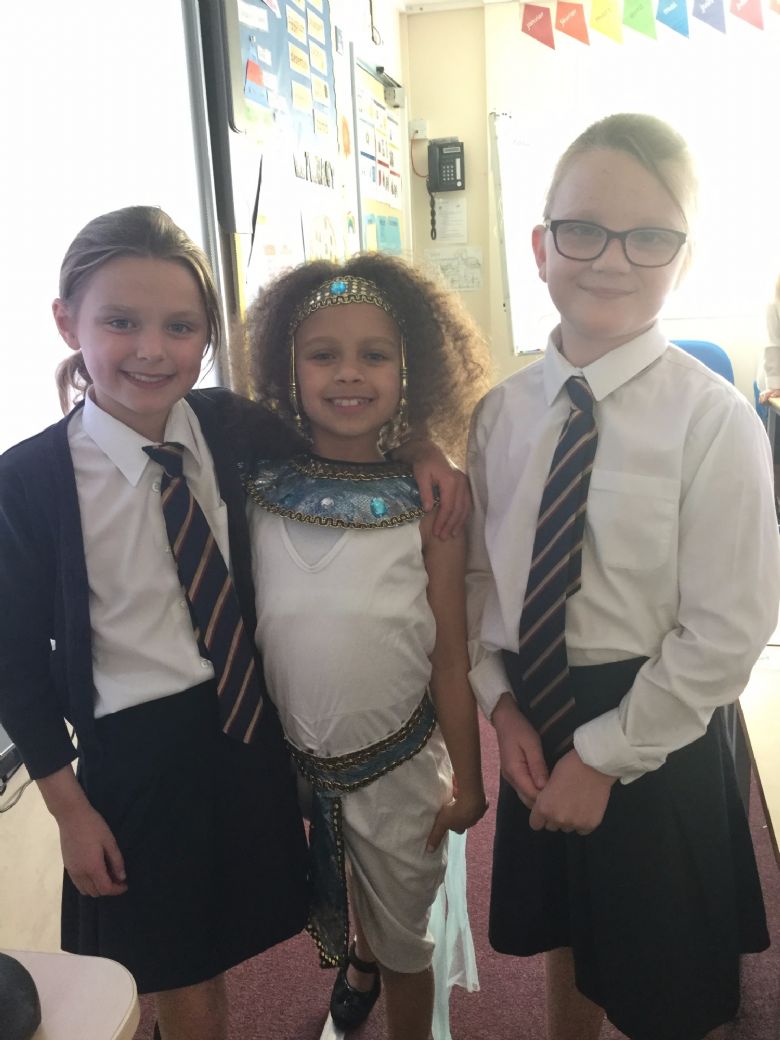 We figured out how to make a complete circuit in Science: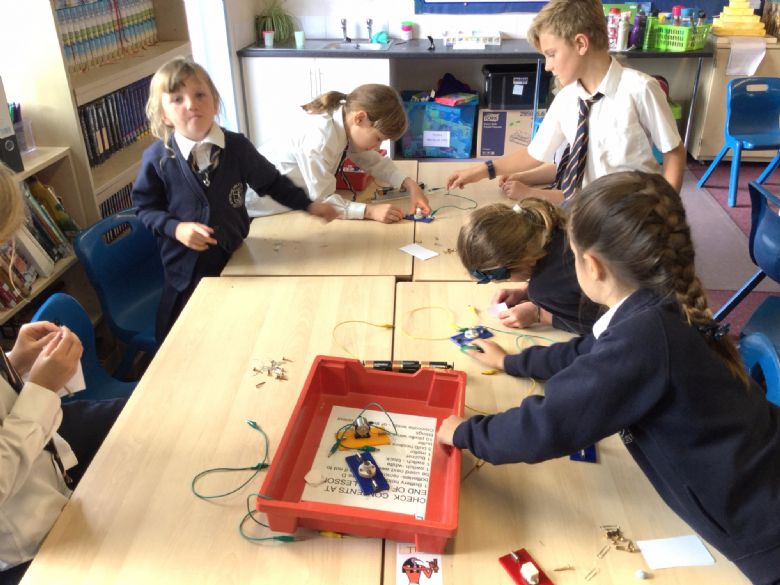 Additionally, we discovered the Bible story of Moses, thanks to a visit from the Rainbow Theatre: