Year 4 - Seahorse
2018 - 2019
Welcome to Seahorse home page.
Keep checking back for updates on what has been happening in our class.
We have had a fantastic start to year 4 in Seahorse Class and everyone has settled in well. Our Autumn term topic is 'Ancient Egypt'. We will be looking at artefacts that have survived from Ancient Egypt and considering what we can learn from things that have been left behind. We will be thinking about questions such as: Where is Egypt? What were the ancient Egyptians like? Why did they build the pyramids? What did they believe about the afterlife? The children will use their learning to write a non-fiction page about ancient Egyptian gods and goddesses, an Egyptian myth and instructions for mummification.
See our Newsletter for more information on this term's focus.
Mrs Christy and Mrs Westcott
September
Storyteller Jamie Crawford
On Wednesday 19th September, Seahorse class were visited by the storyteller, Jamie Crawford. We enjoyed his dramatic retelling of the ancient Egyptian myth of Isis and Osiris and engaged in a drama workshop to have a try at acting out and narrating our favourite parts of the story. We will use the work that we did with Jamie in literacy as inspiration for writing our own Egyptian myths.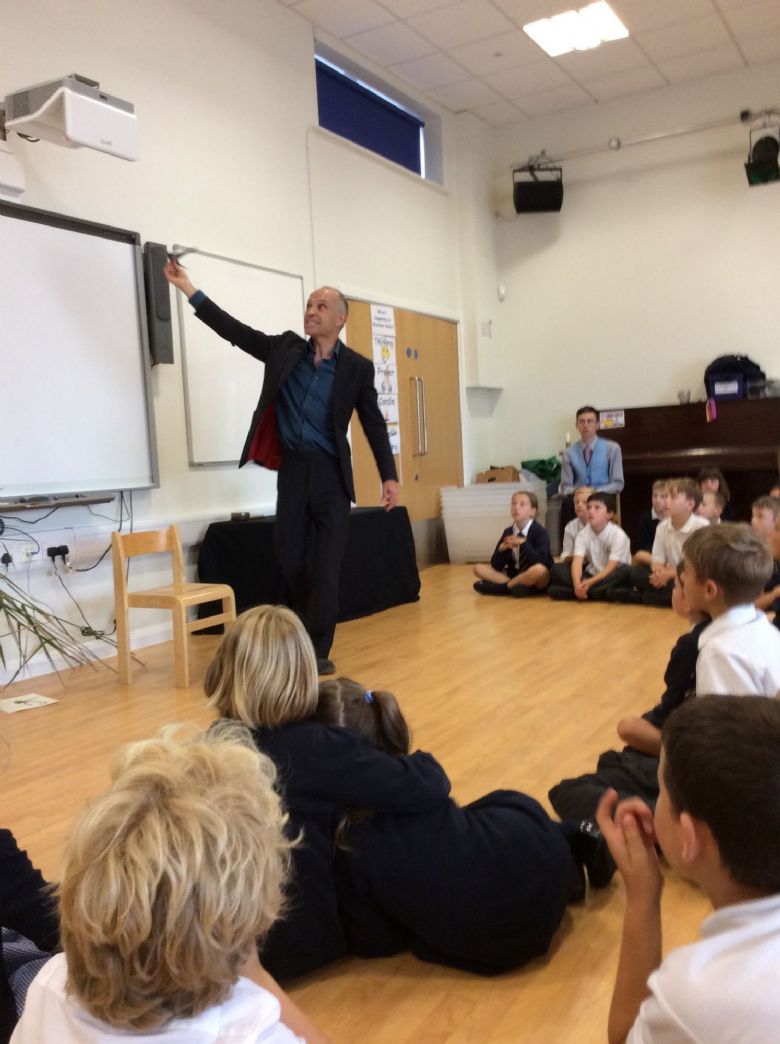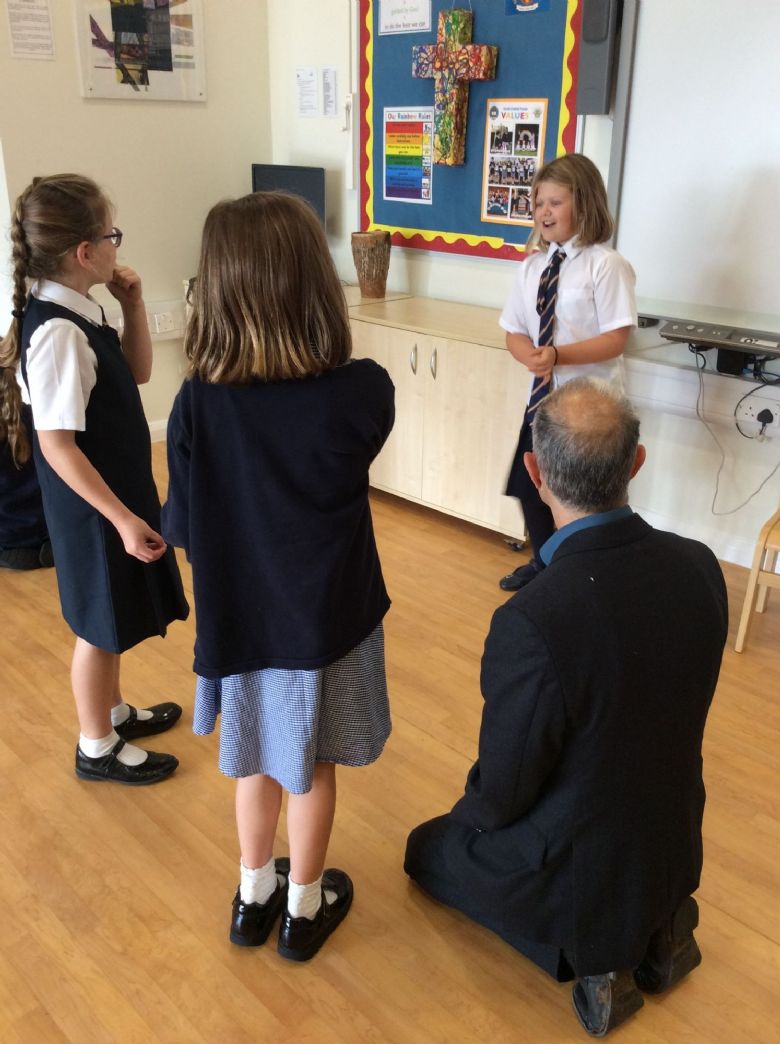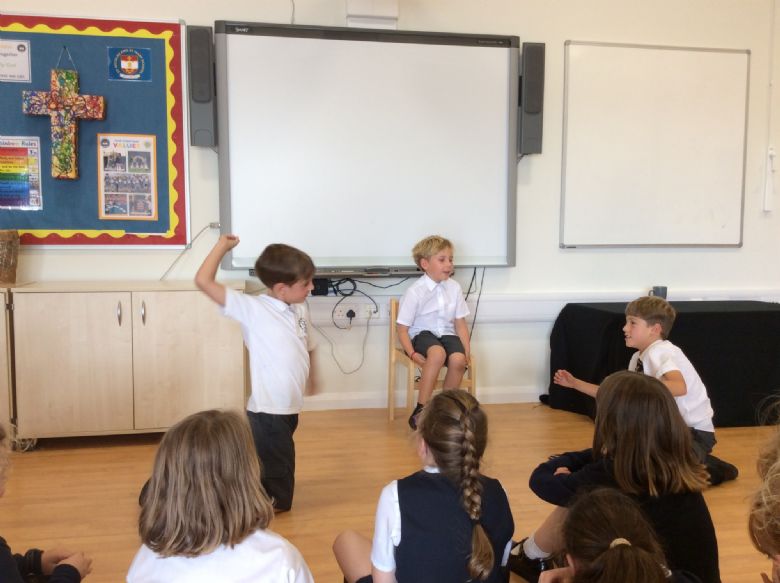 October
Super scientists
In science we are learning about electricity this half term.We have been looking out for the different appliances which use electricity around the school (we even had a sneaky peak in the staff room!); we have been making simple circuits to light up a bulb and have been looking inside torches to see if we can take on the challenge of making our own torches, which could be used by Egyptologists when exploring dark, ancient tombs.
Today (02.10.18) we discussed the question, 'how do we stop electricity when we do not need it?' alongside the science behind a switch. The children then had a go at making their own switches using a selection of simple equipment including cardboard, paper clips and split pins. Finally the switches were tested using electrical circuits (with great success!) and evaluations were made.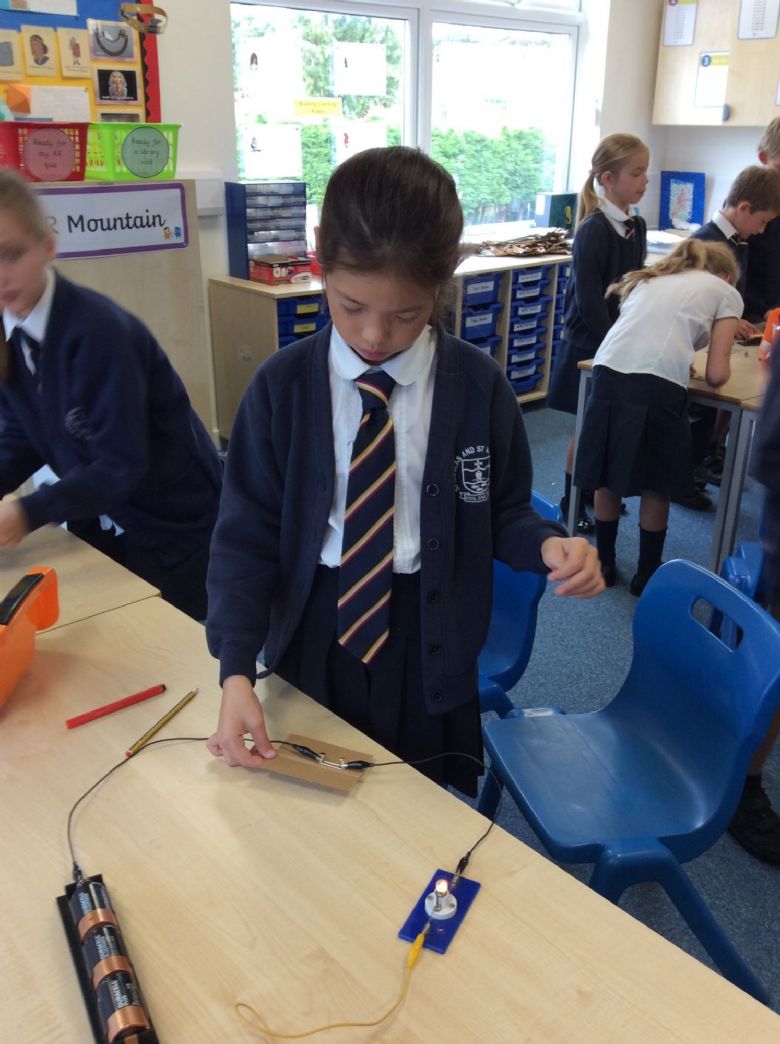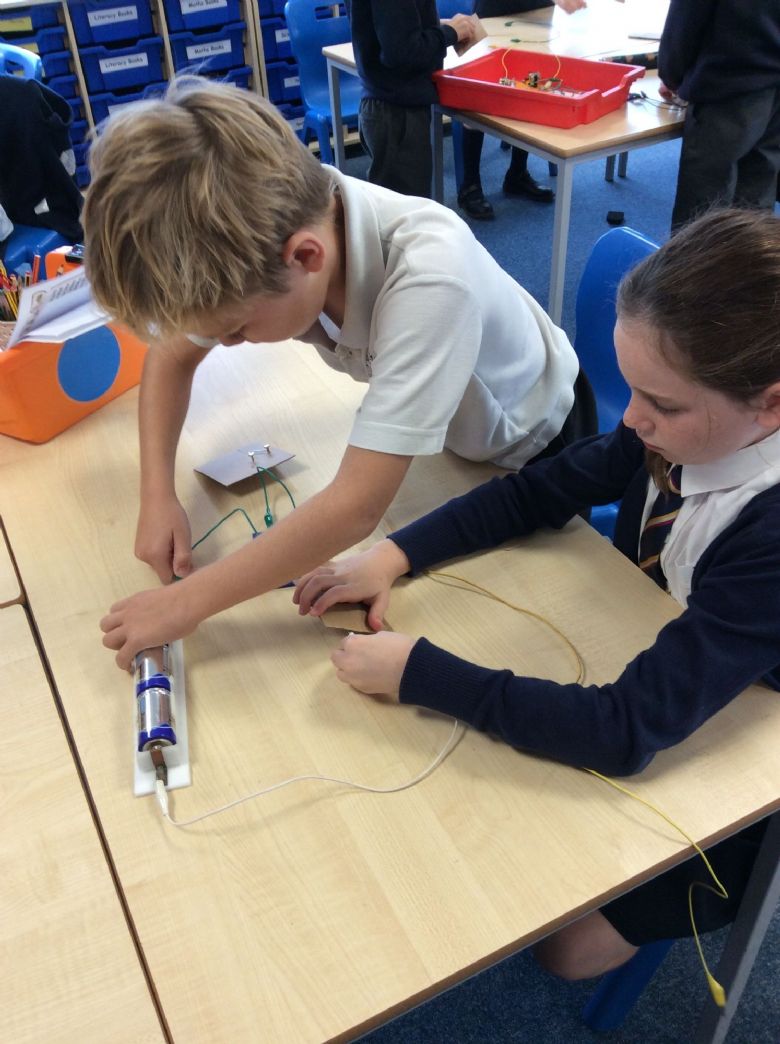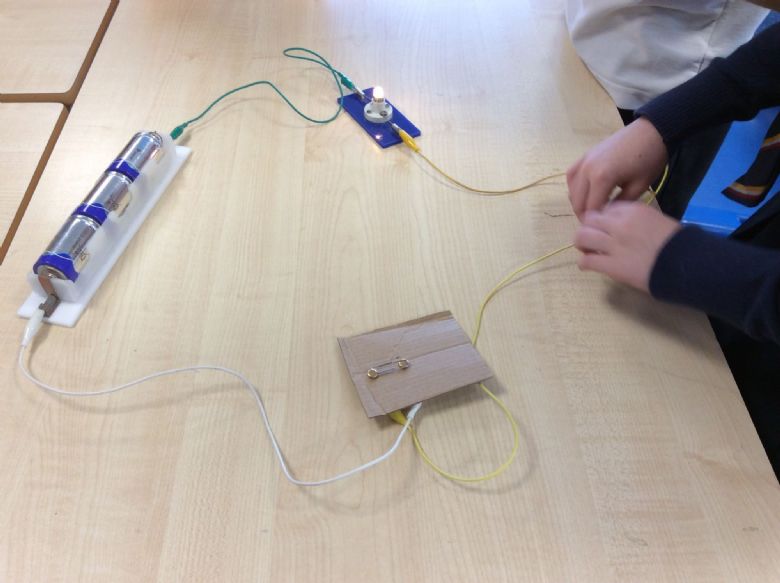 Mummification
We joined up with Sea Otter class for a mummification fact treasure-hunt all around the school, working in Team Ant across both classes. We then went on to use these facts to write our own instructions on "how to make a mummy".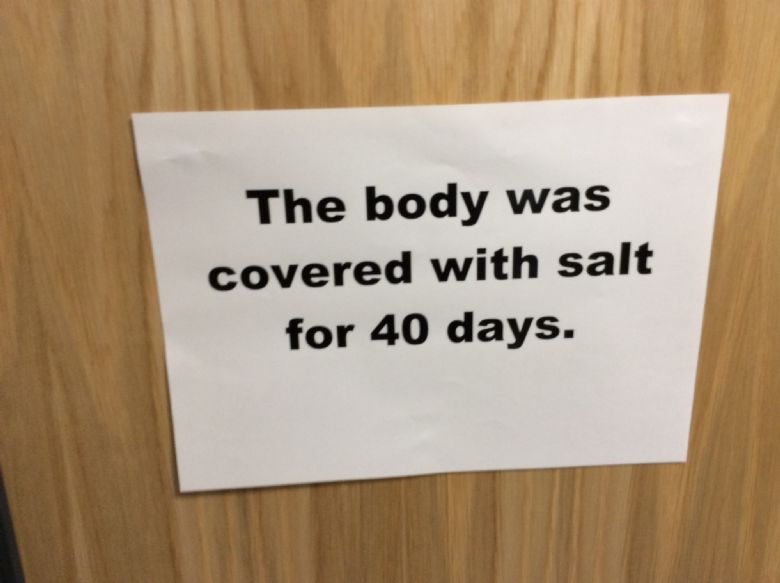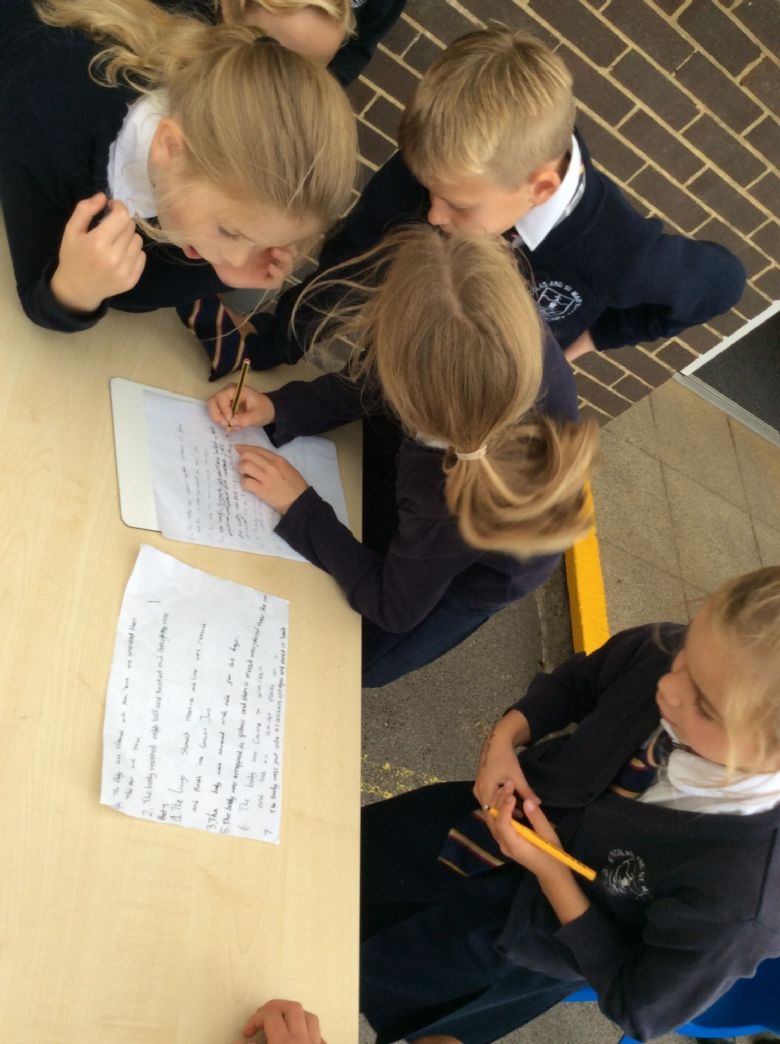 Following this, we created some 'freeze-frames' to help us learn about Ancient Egyptian afterlife beliefs. This is a team replicating the hieroglyphics found in "Book of the Dead."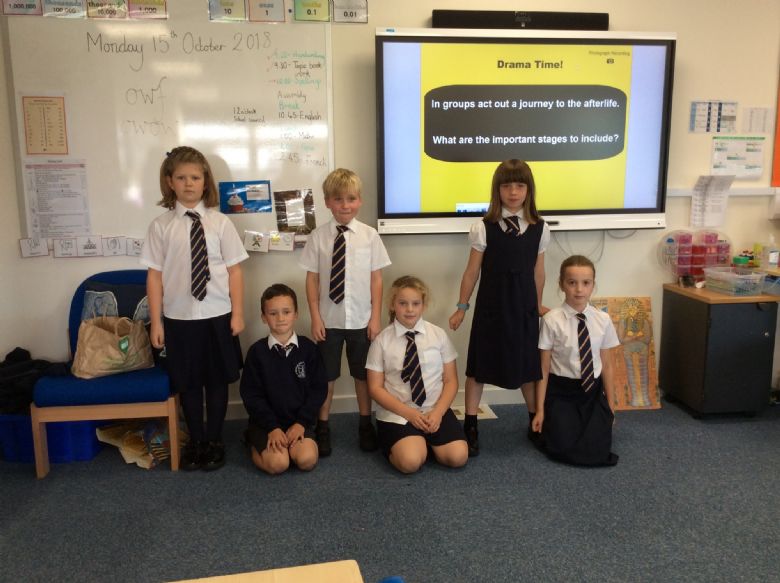 This team worked together to show the 'Opening of the Mouth Ceremony', an Ancient Egyptian funerary ceremony.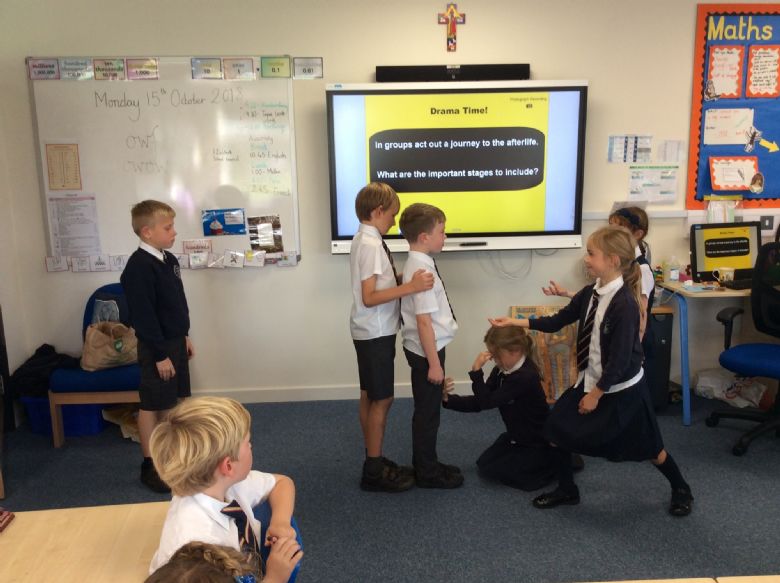 Finally, this team are showing us a scene often painted in Ancient Egyptian tombs - the "weighing of the heart."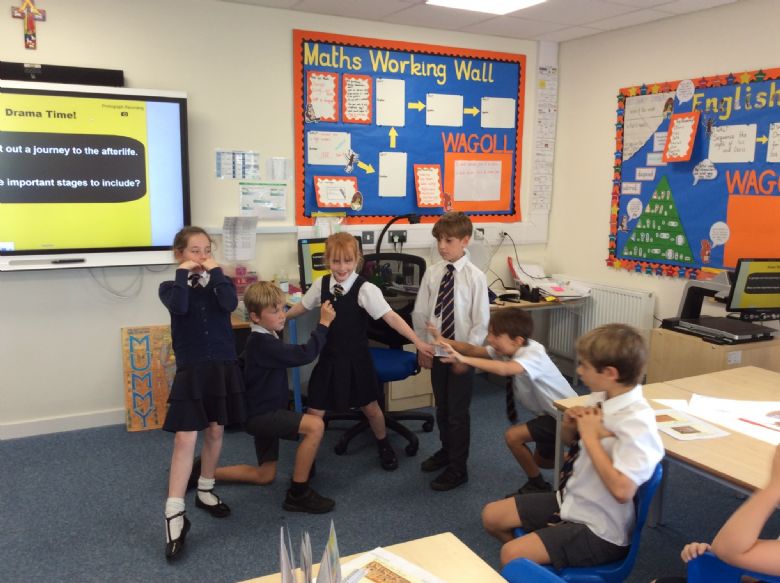 We used our work on freeze-frames in our class assembly. We worked in groups to write the script. We hope you enjoyed watching it as much as we enjoyed performing it for you!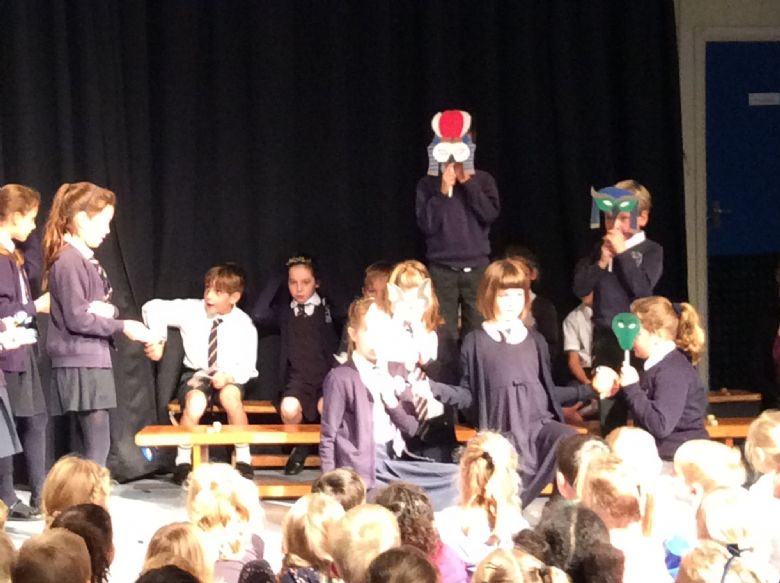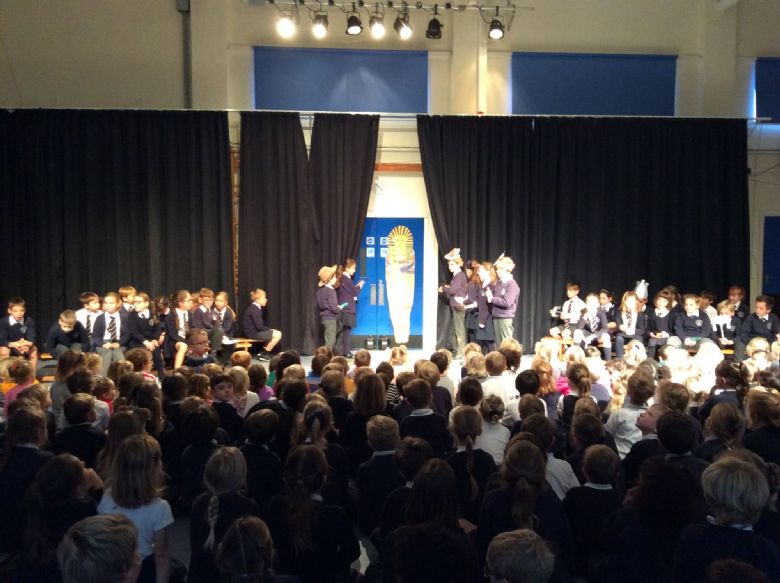 November
Our class visited the Prayer Space. We enjoyed the calm space and thought about what it means to pray and why we pray. We enjoyed the different zones such as saying sorry and thank you.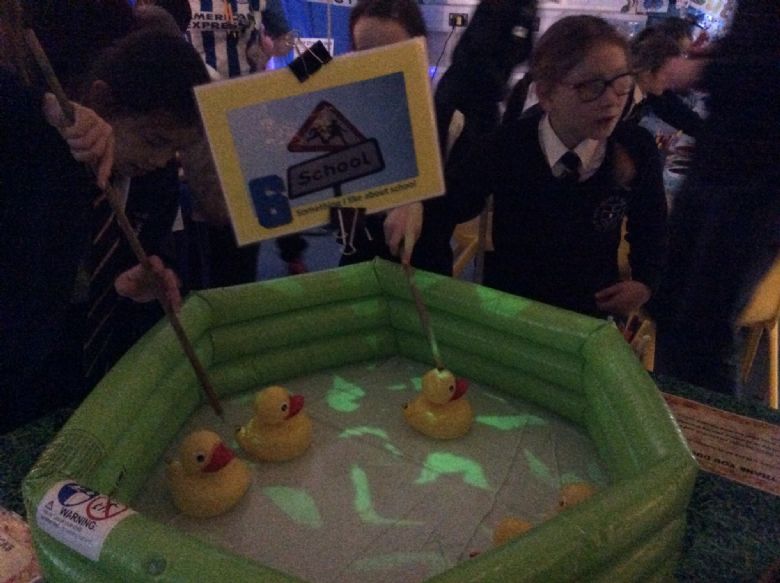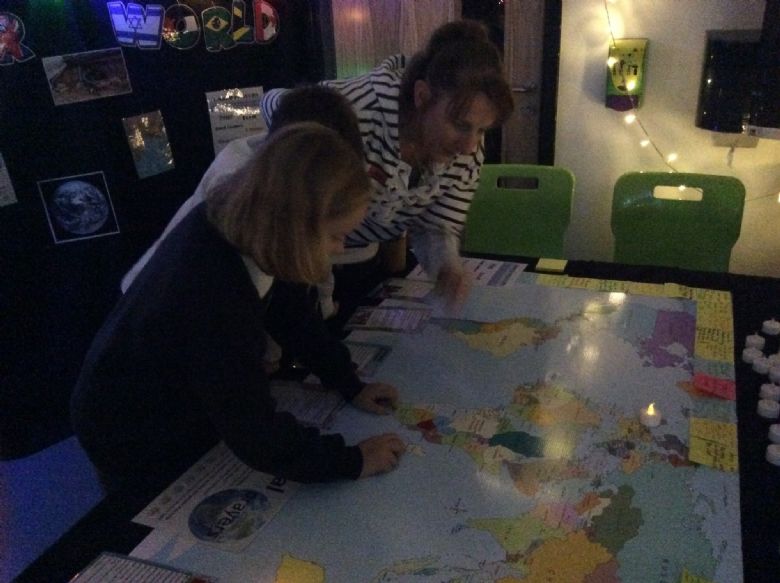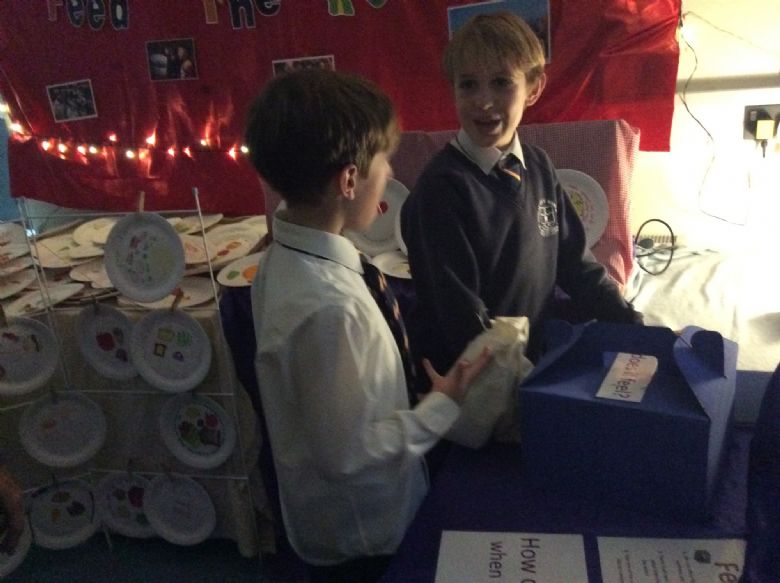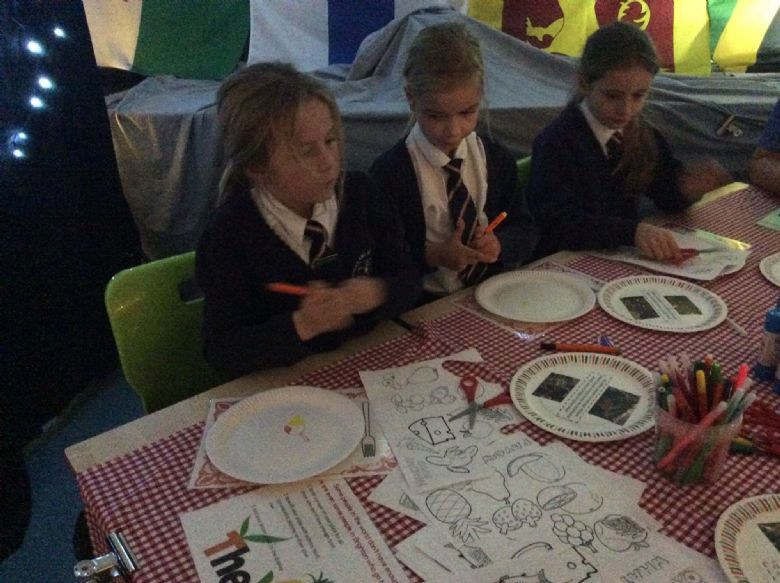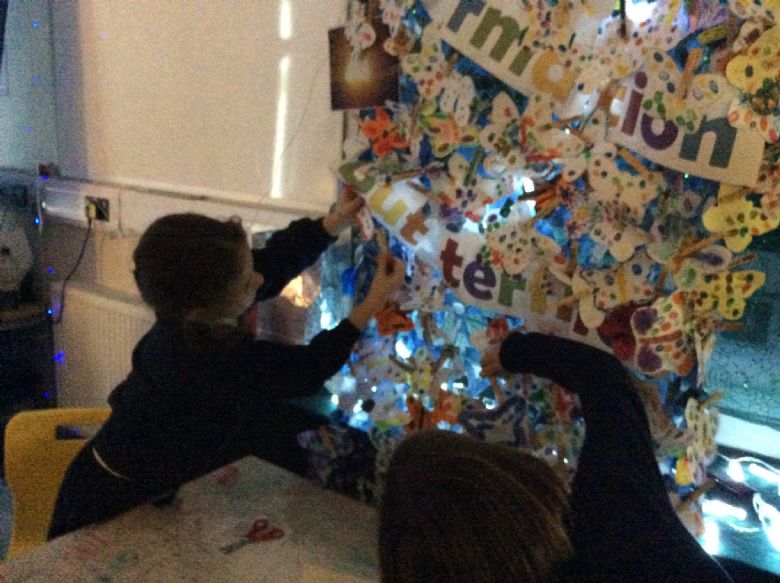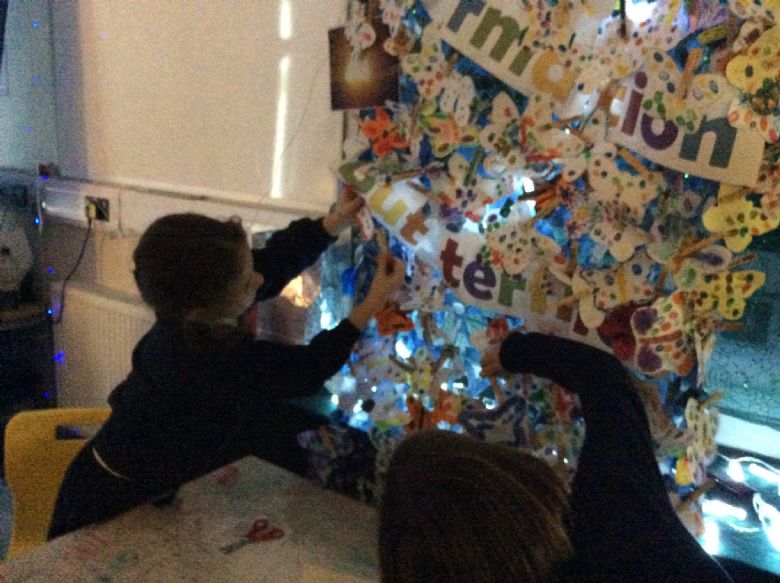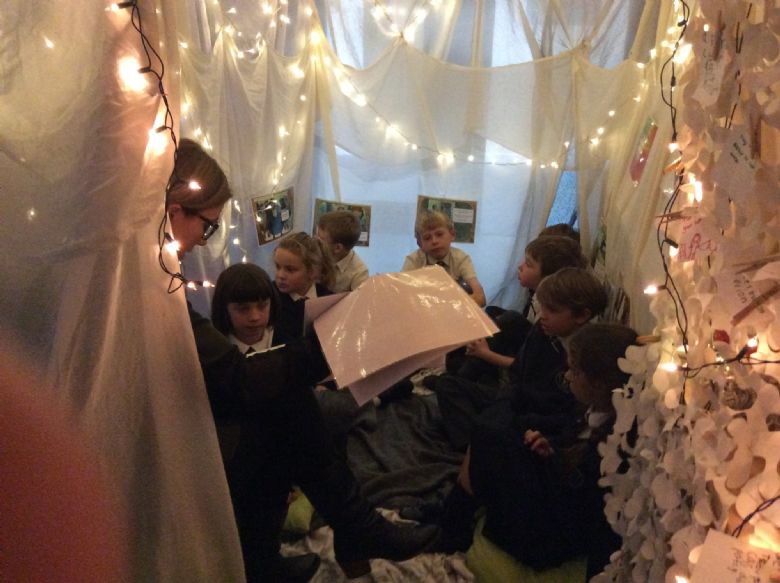 Science
In Science today (03.12.18), the children really enjoyed using 'Music Lab' to explore pitch and thought about what happens to sound waves when high or low sounds are played. If you would like to explore this excellent resource at home the website is: https://musiclab.chromeexperiments.com/
2017 - 2018
Welcome to Seahorse home page.
Keep checking back for updates on what has been happening in our class.
We have all returned ready for the new Summer term and new topics. Our big topic is 'The Tudors' . We will be learning about the Battle of Bosworth, Henry VIII and his 6 wives, Elizabeth I and the Spanish Armada. The children's learning will be used to assist in their writing an information book, newspaper report and narrative story. There will be many exciting activities during the term as well as a trip to Anne of Cleves house in Lewes
See our Newsletter for more information on this term's focus.
Mr Butler and Mrs Woodman
June - Tudor Trailers
Our Year group showcase was produced, directed and starred Year 4. It featured film trailers written by the children. Could you spot the murder mystery, comedy, sci-fi and even romance!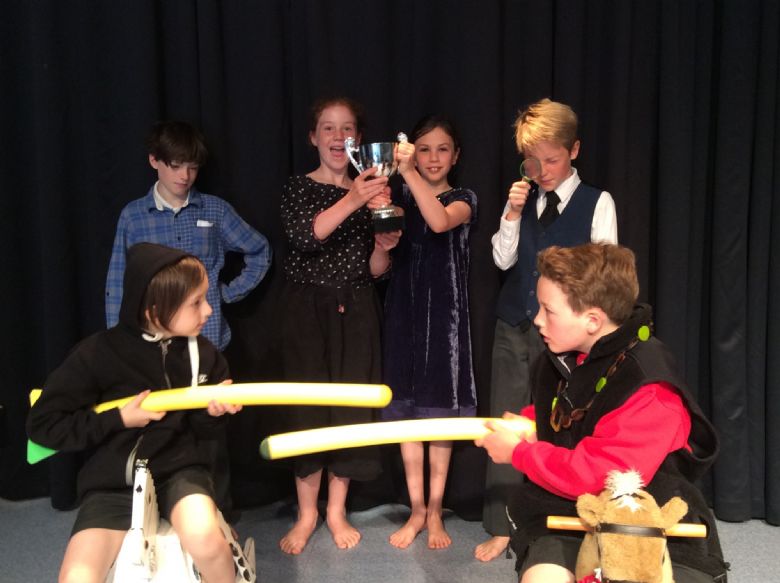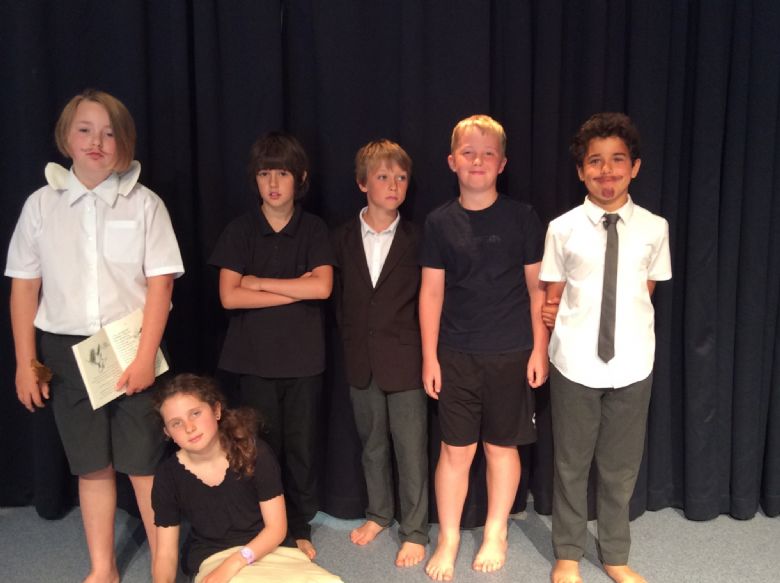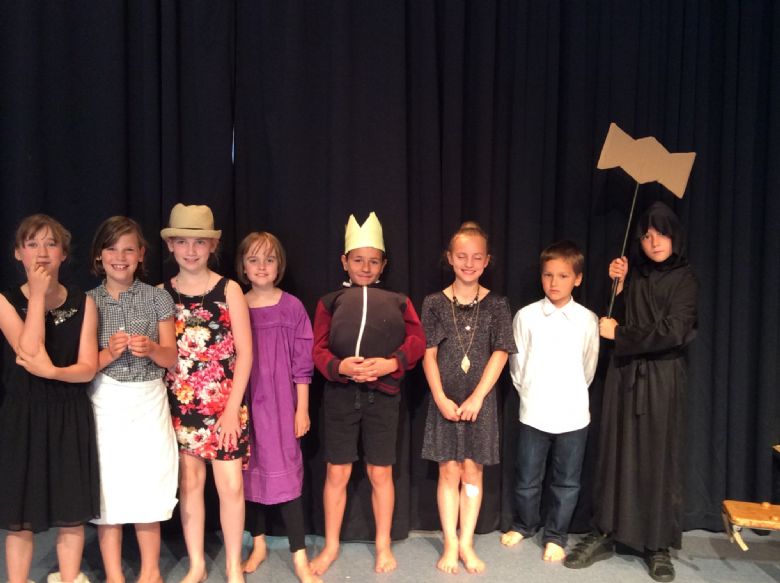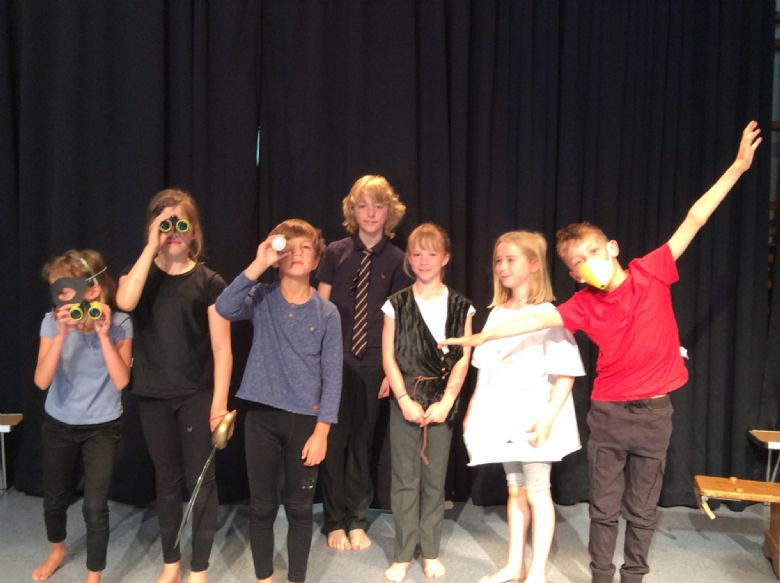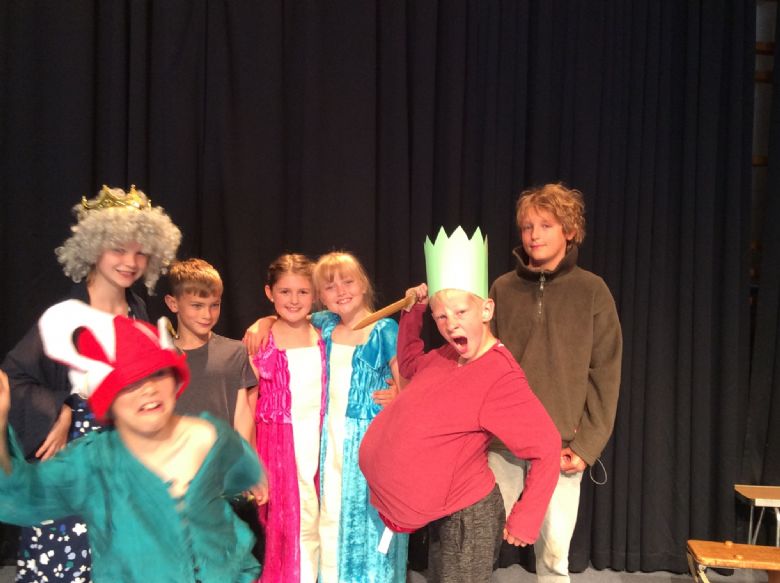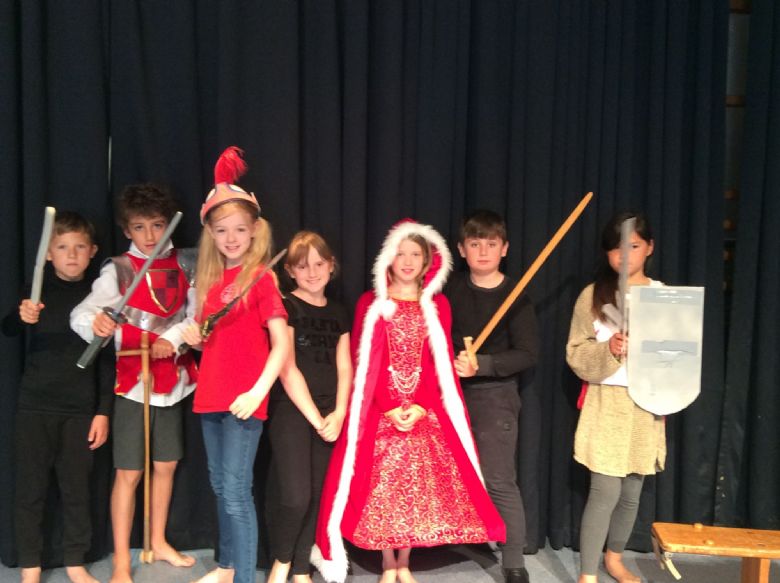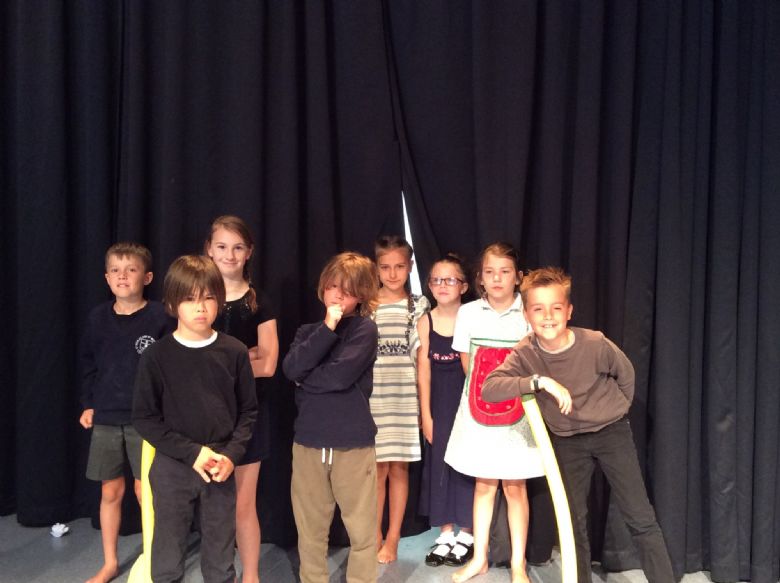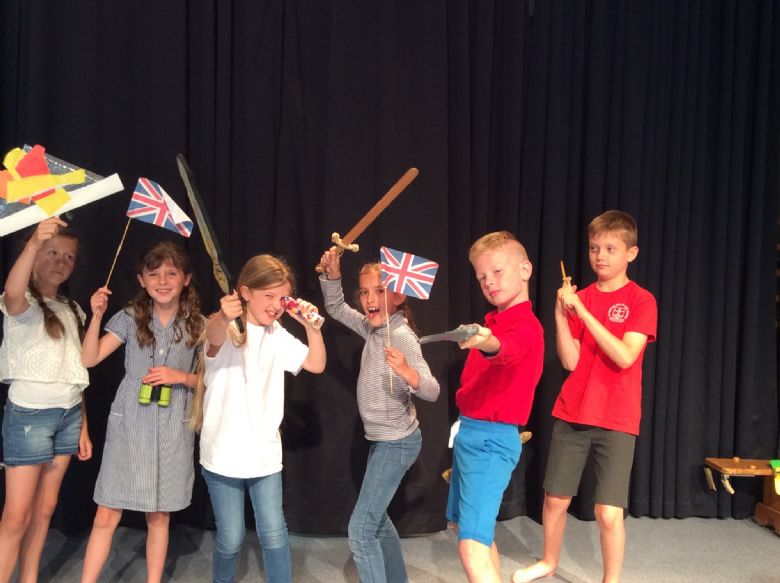 May - Passion Play
We had a great day led by Luke (Mr Etherton) who told us his story of Jesus.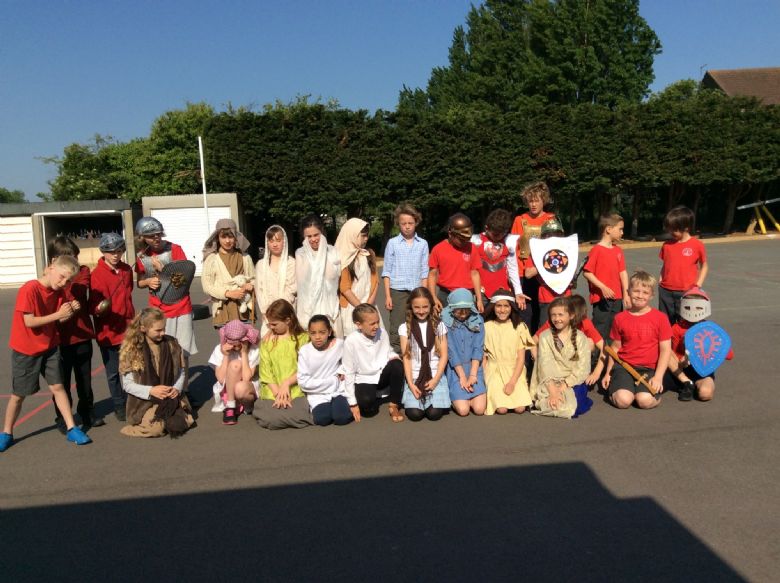 May - Visit to Anne of Cleves House, Lewes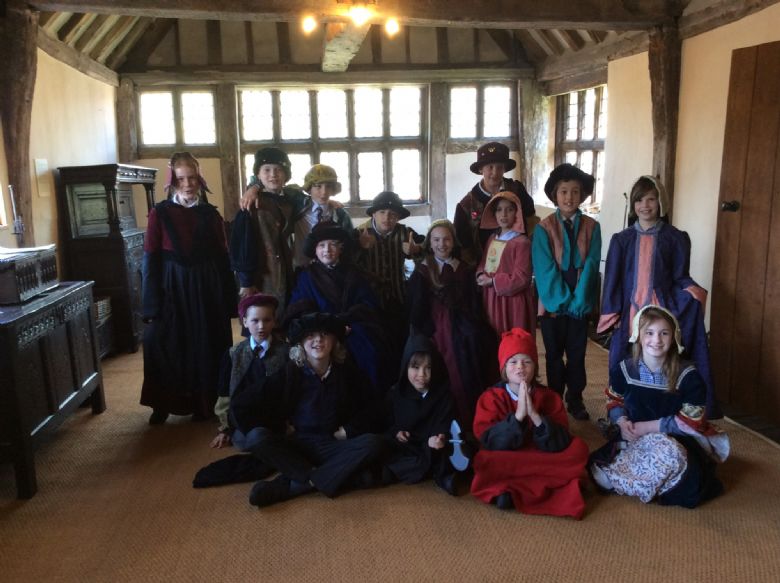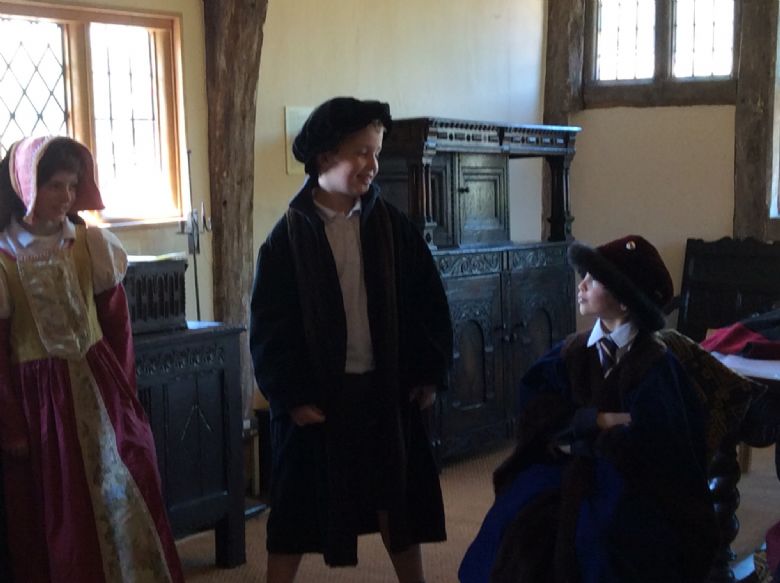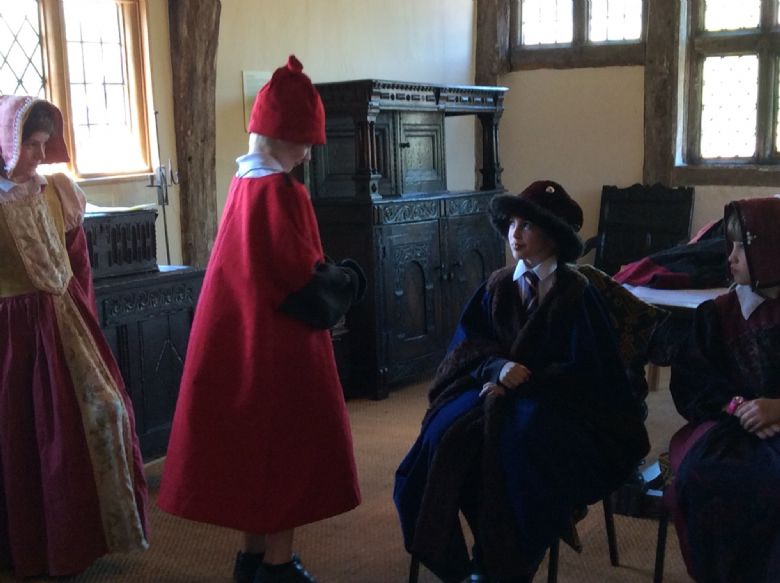 April - Inclusion Week
We were very lucky to have Mr Etherton's dog, Asha, visit us who is being traind as a 'Hypo Hound. She will give a warning when Mrs Etherton, who has Type 1 diabetes, is unwell.
Year 4 Tennis Team come Runners Up to qualify for the Southern area finals to be held at West Worthing Tennis Club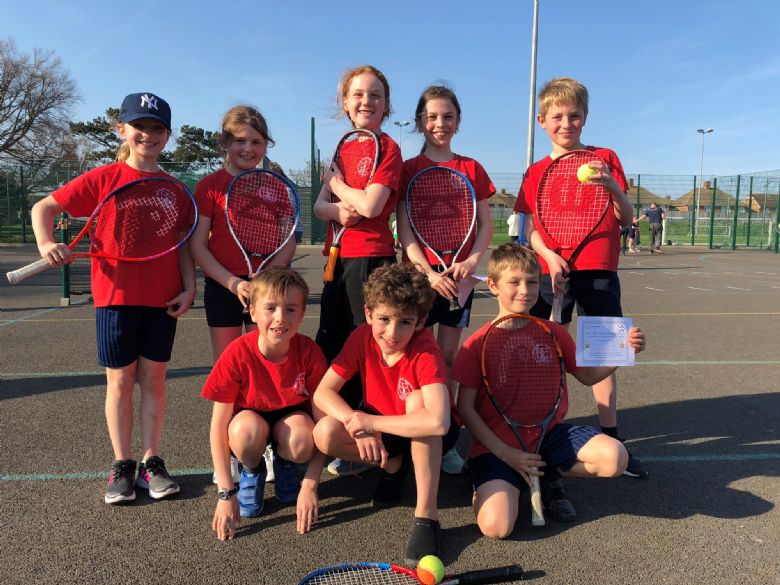 Science - An investigation of the Digestive System
The children had a fun time investigating their digestive systems in a practical way.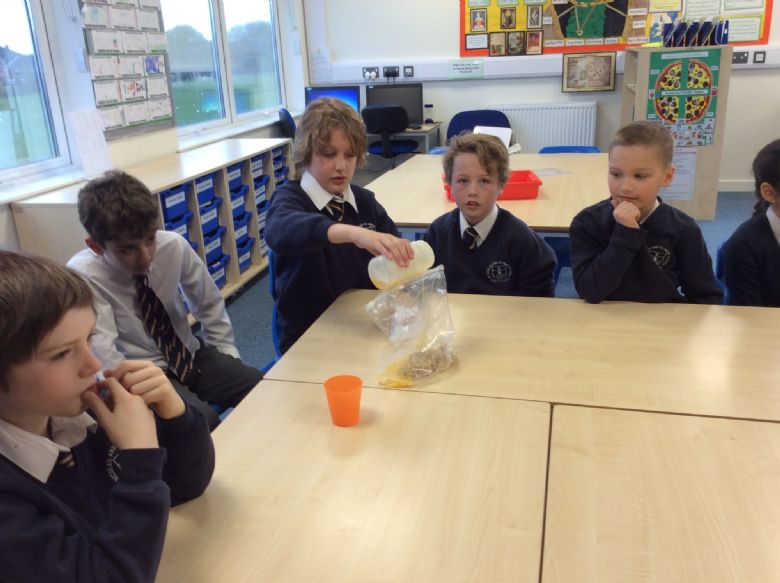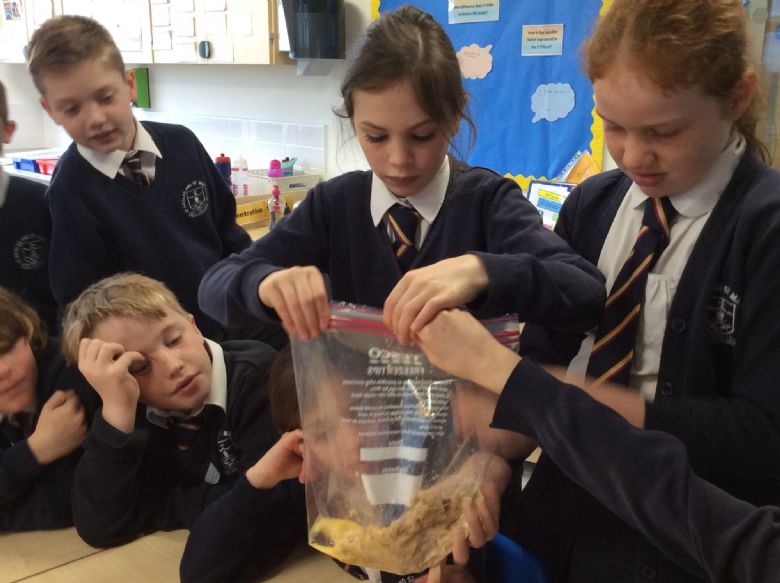 Food is chewed, saliva mixed in and swallowed. It passes down the oesophagus and into the stomach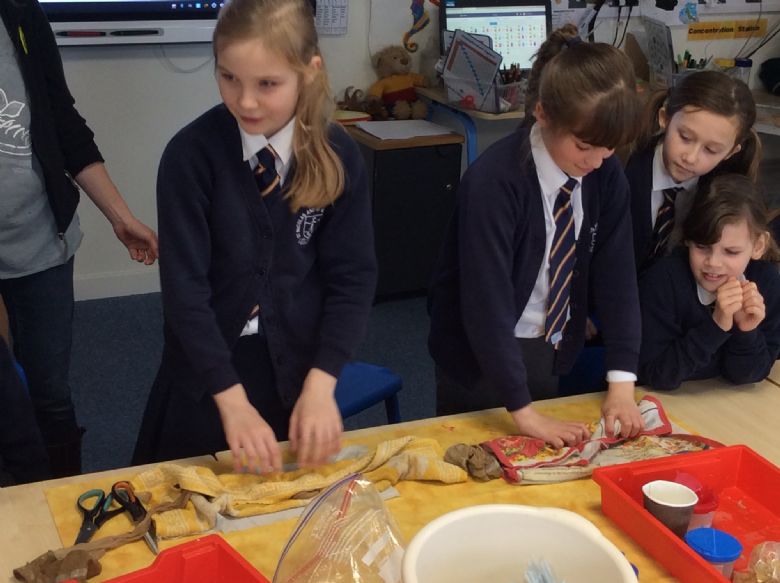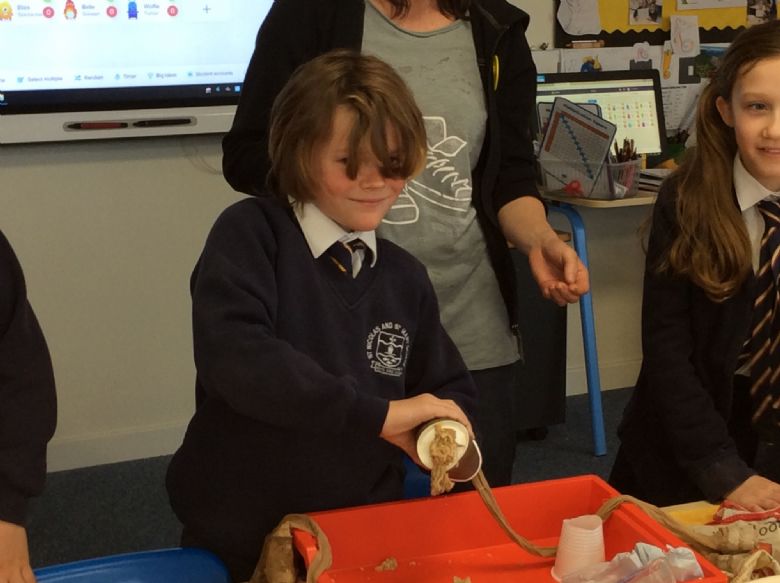 Then into the intestines where water and nutrients are removed before the waste is passed out.
One Planet Future - Our Play for the Environment
The children enjoyed rave reviews of their 2 performances of One Planet Future.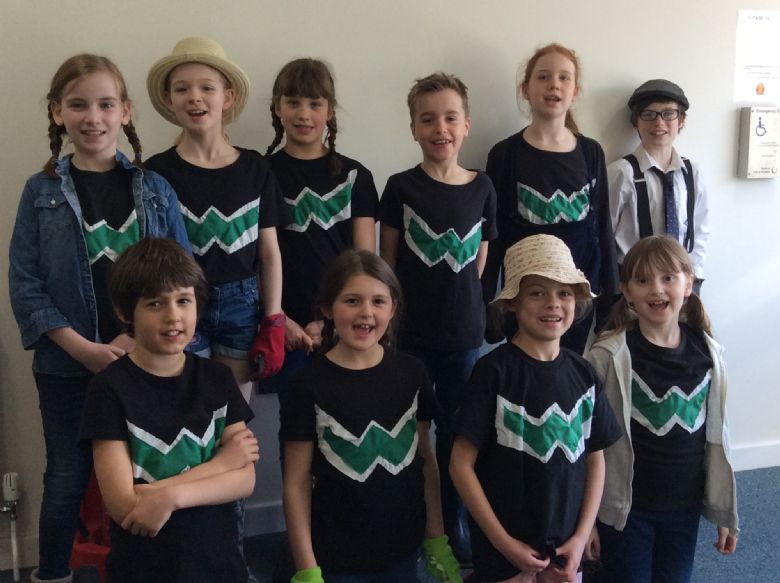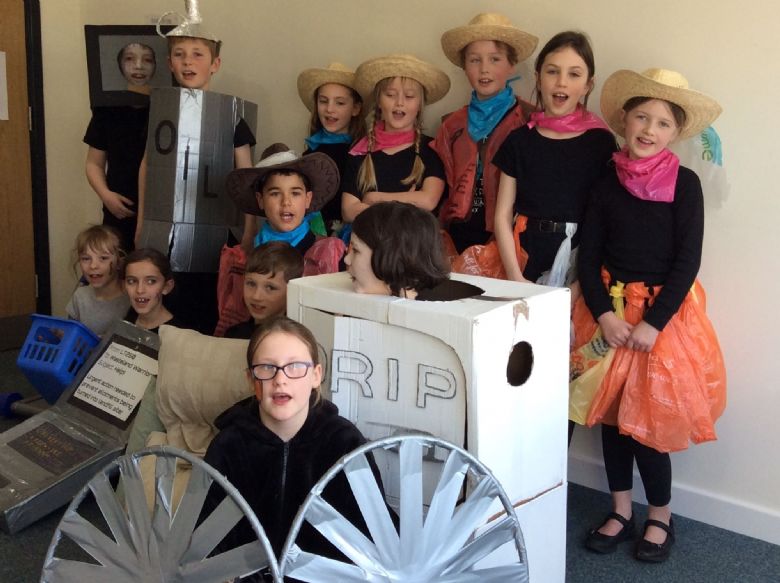 the Warriors The Grots
The fish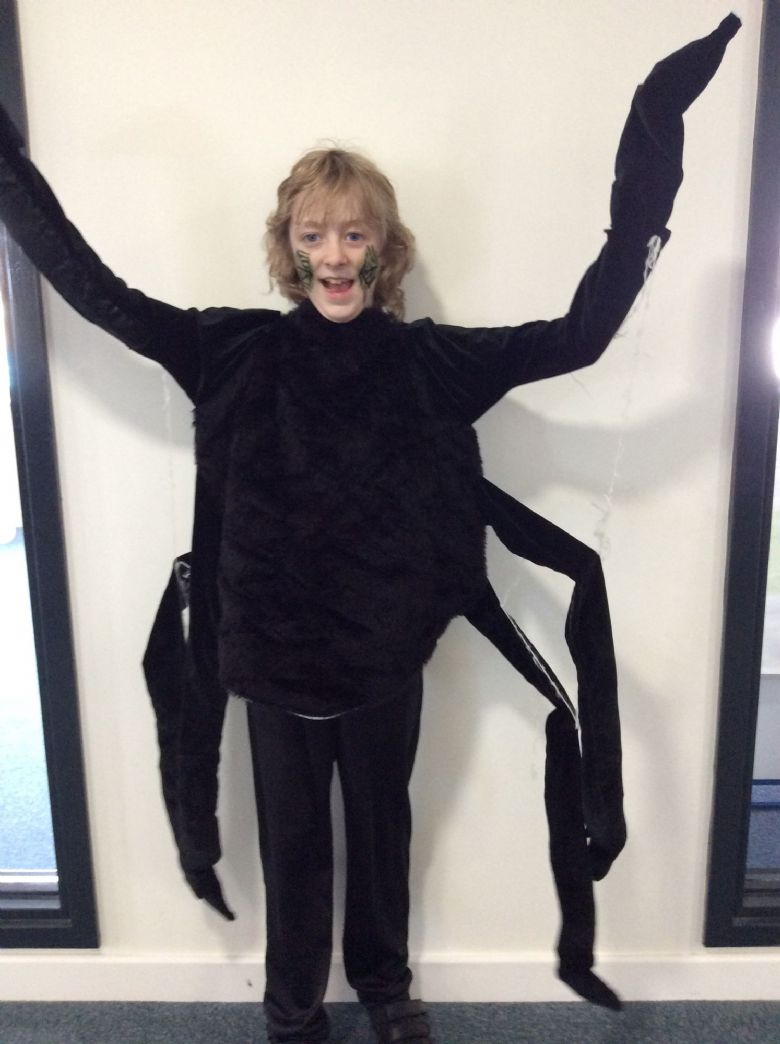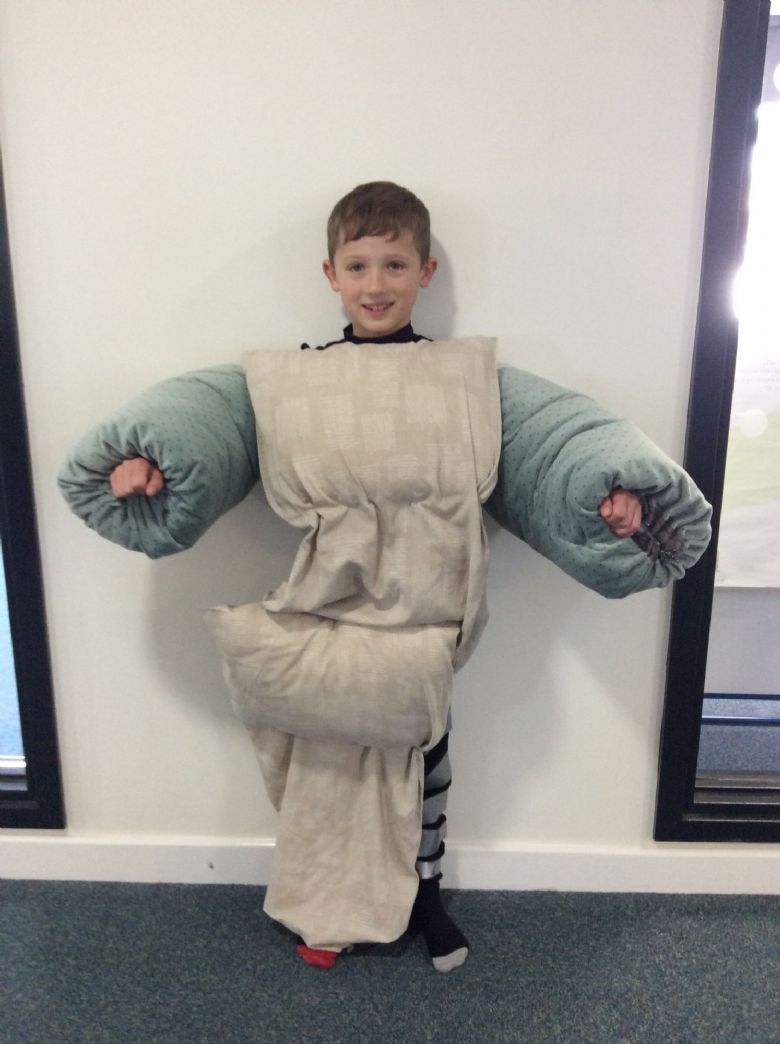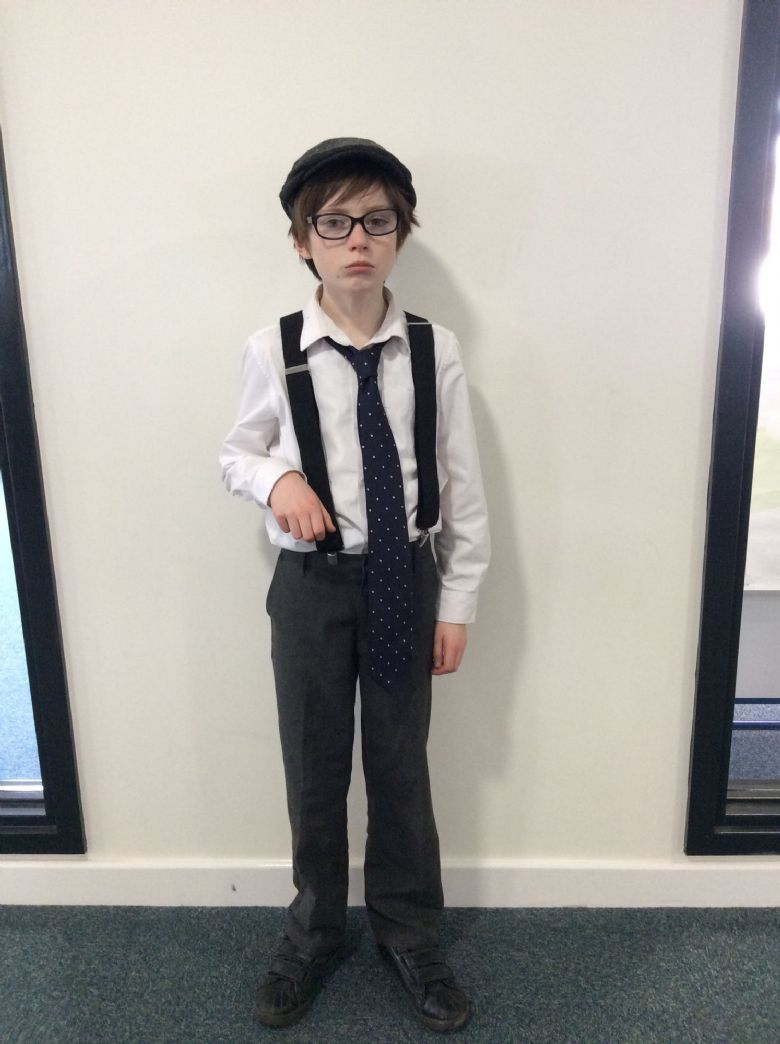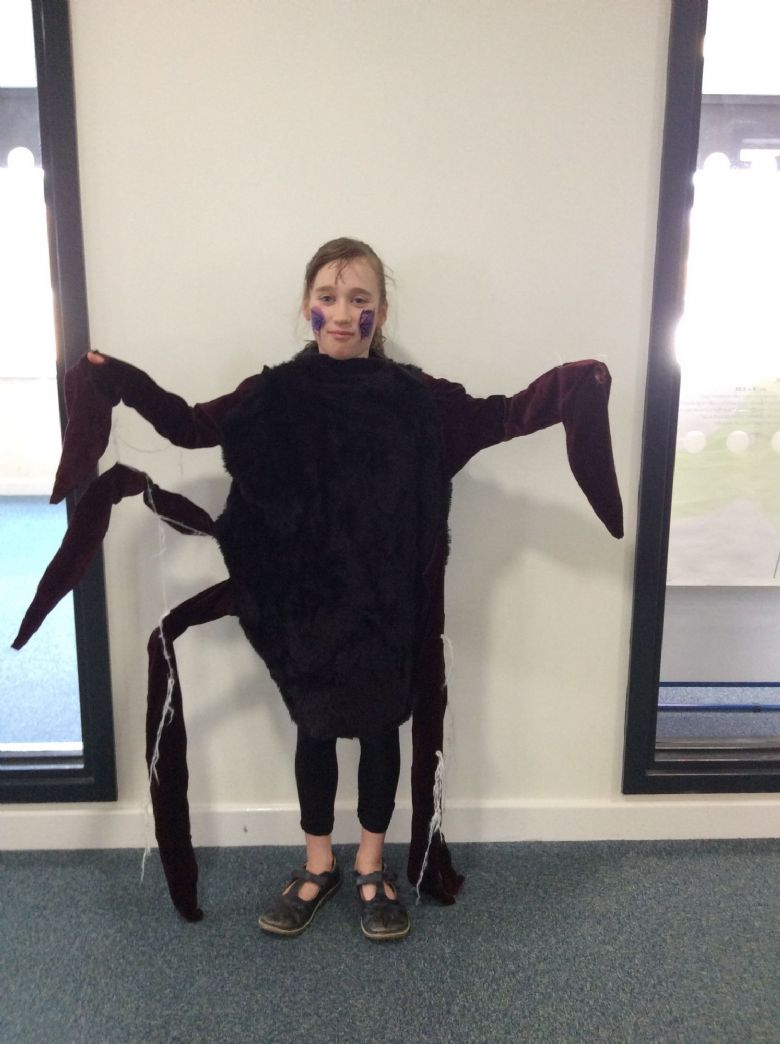 The old sofa Granddad A Minibeast
Book week - March 2018
We had great fun dressing up as our favourite book character and then guessing who we were.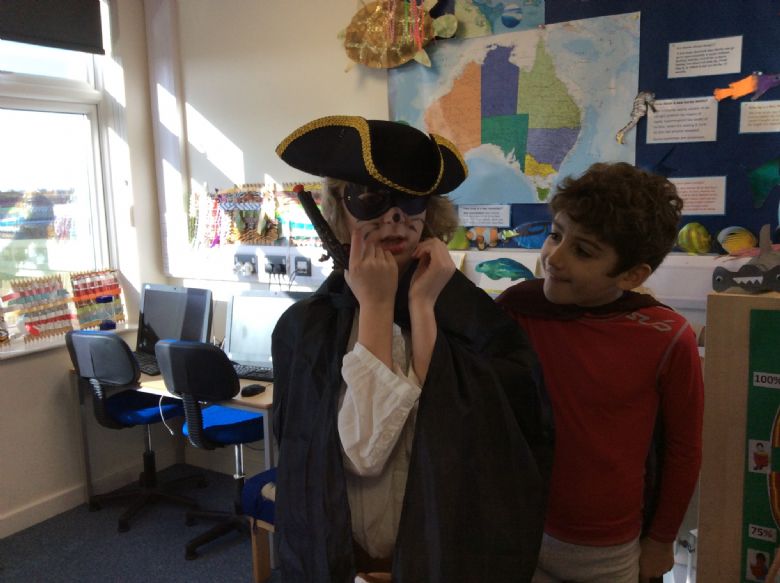 Our class winner was Medusua.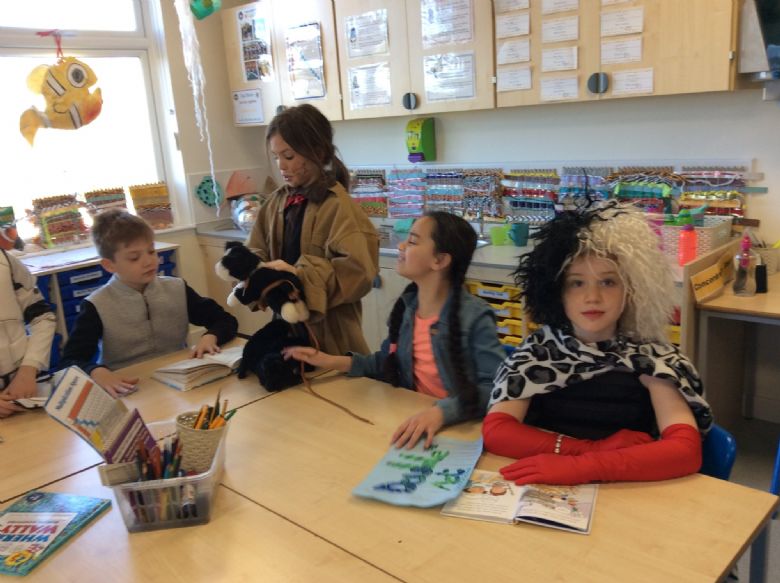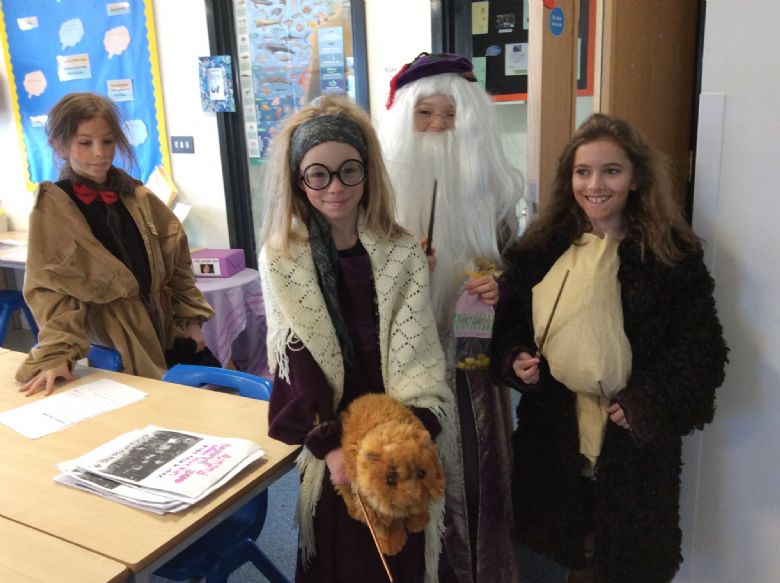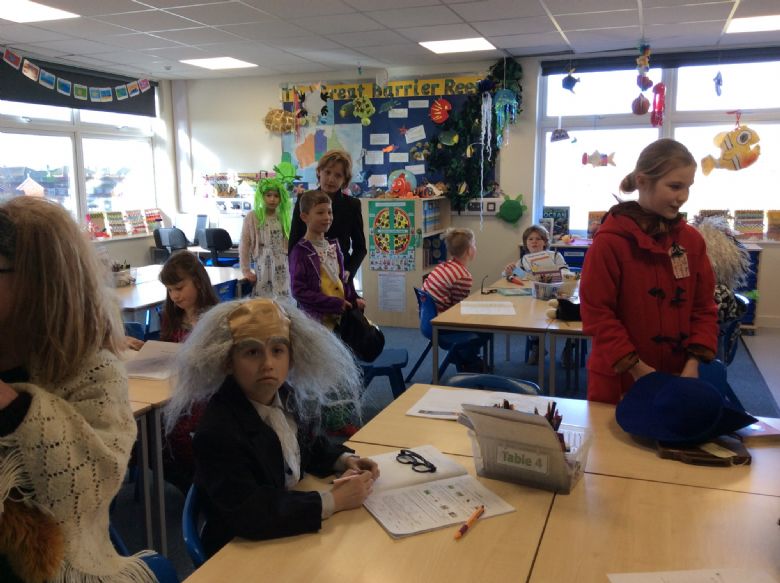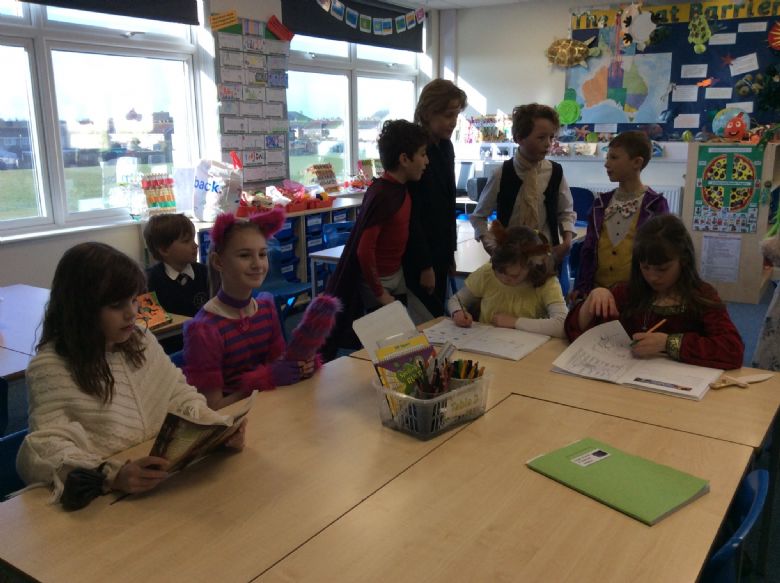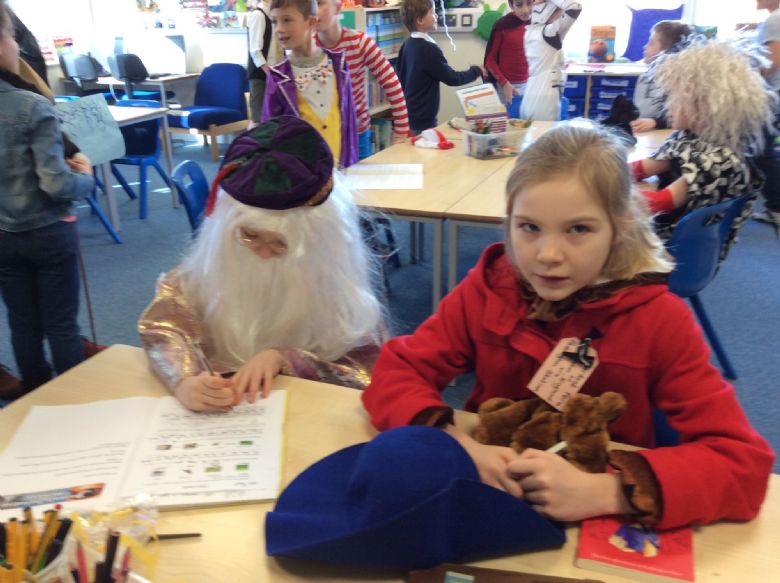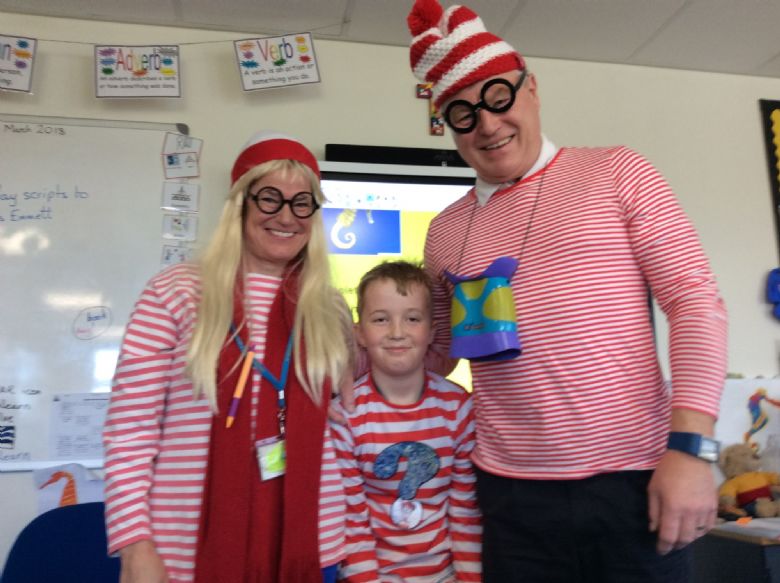 We enjoyed a visit from Year 6 who read us their stories.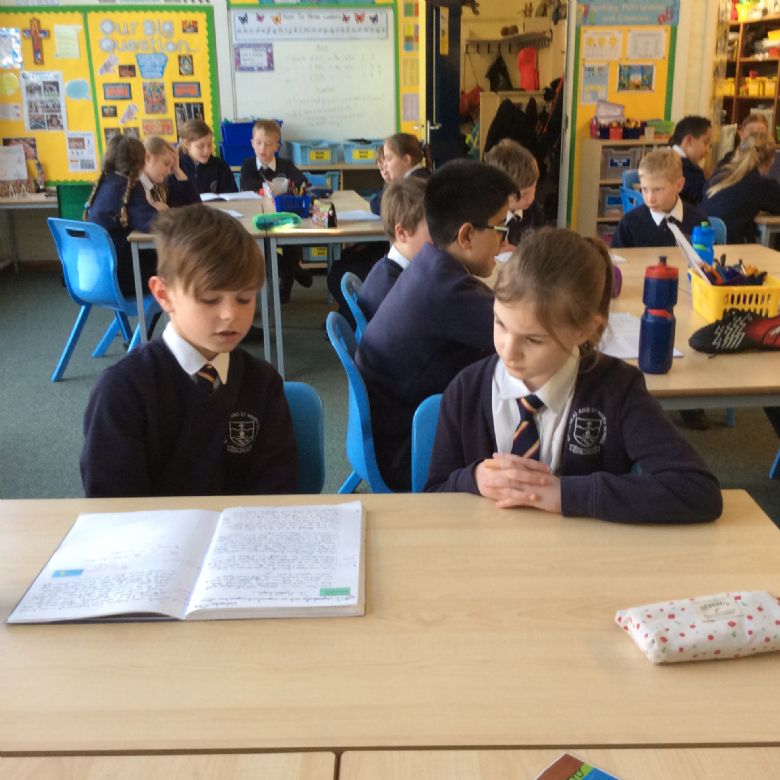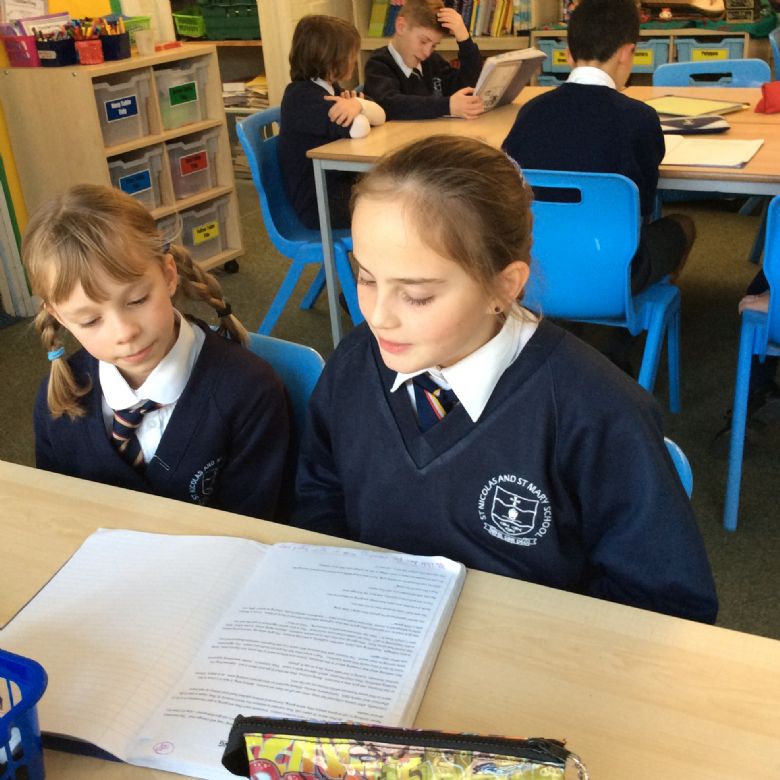 Maths Week - January 2018
We have had a fantastic week focussing on maths of all sorts. we started off with the challenge to draw a real sized Great White Shark! This took a lot of measuring, team work and head scratching to get it looking realistic.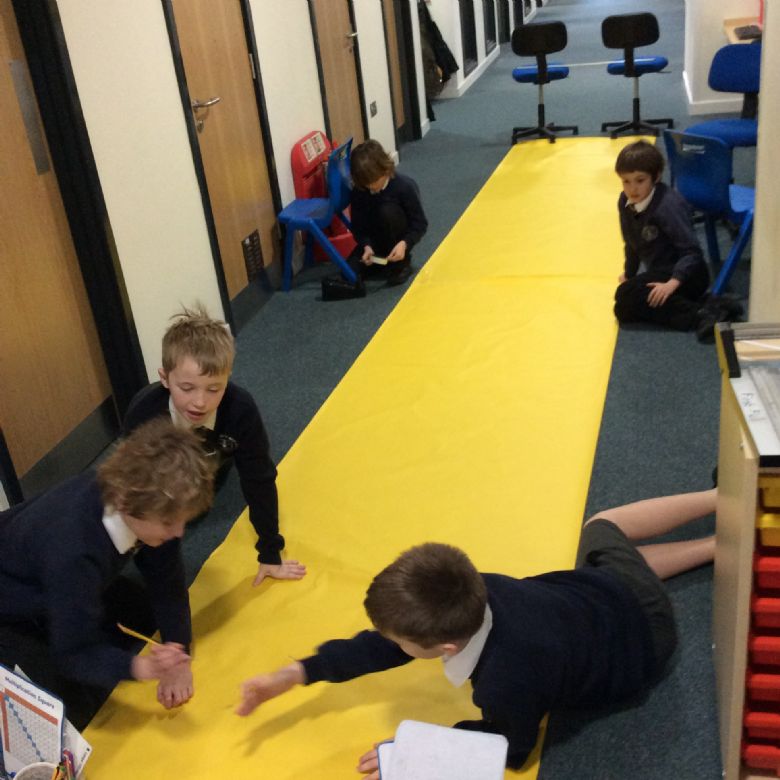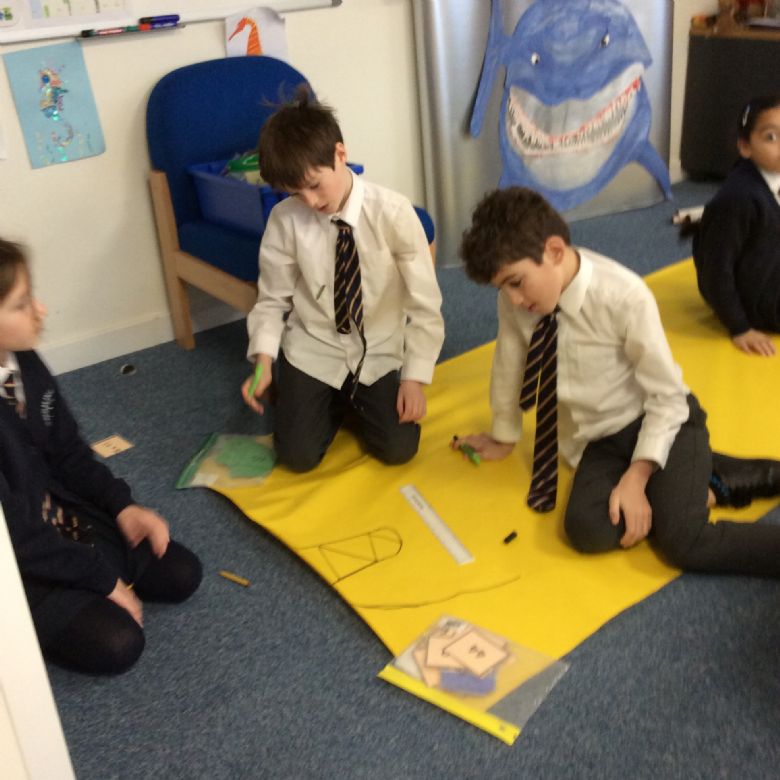 The winning team produced an amazing effort which now adorns our room, ready to swallow up any distracted child!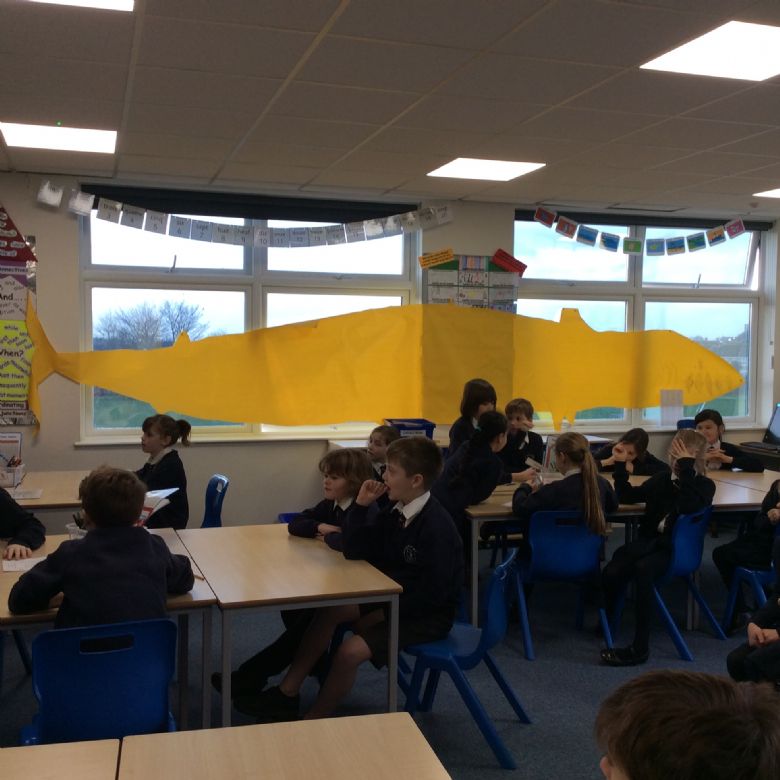 Then they had the challenge of measuring the perimeter and area of the Ark. A bigger challenge altogether.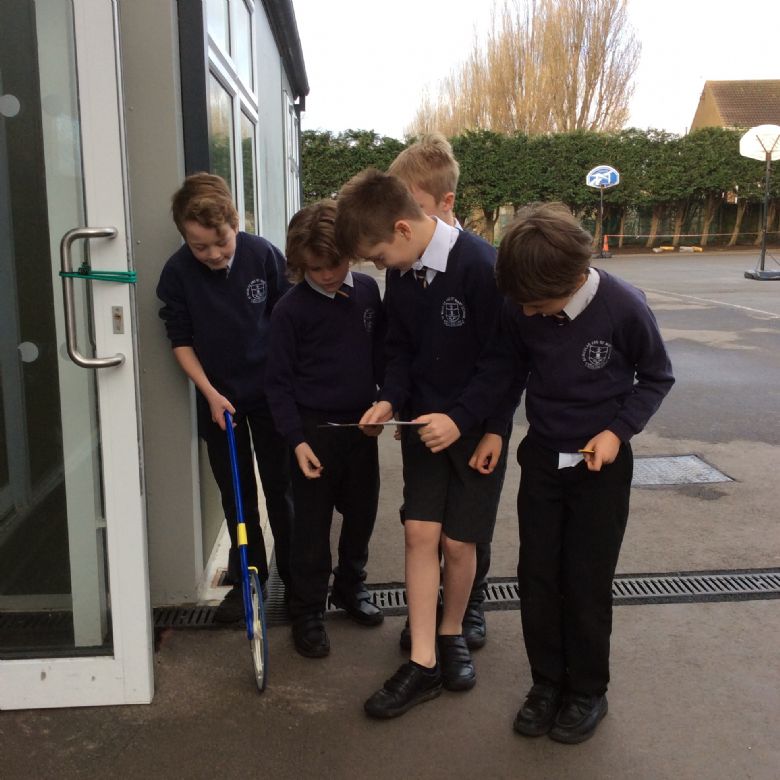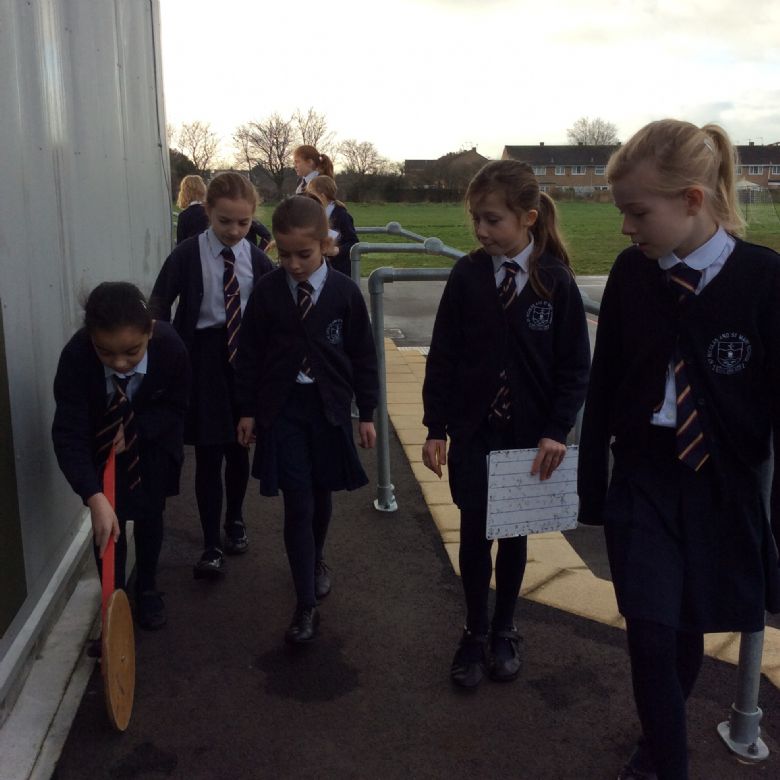 The children had made maths games for homework . We were very pleased to welcome parents and grandparents into our classroom to play them. The children had a great time and lots of amazing maths was going on. Thank you to all those who gave up their time to play games.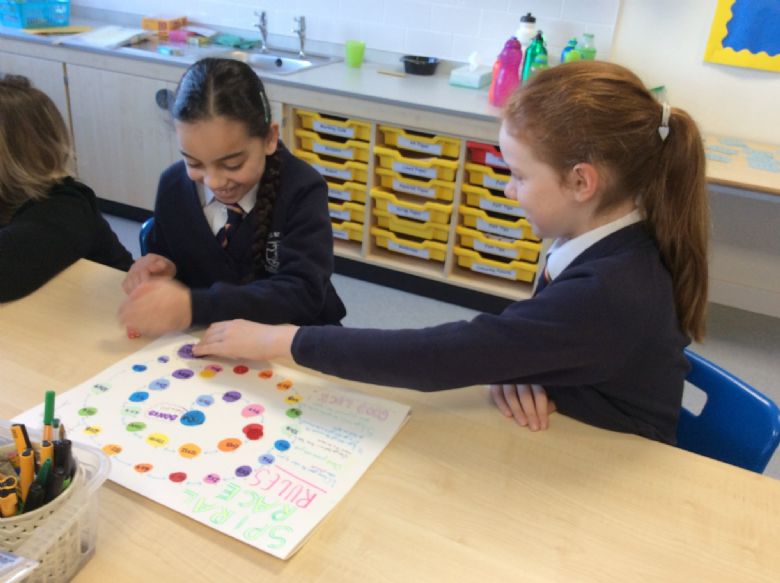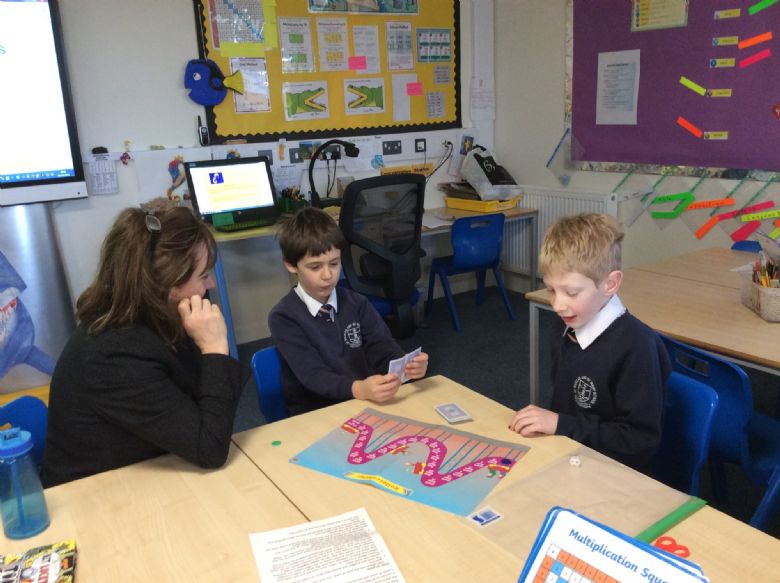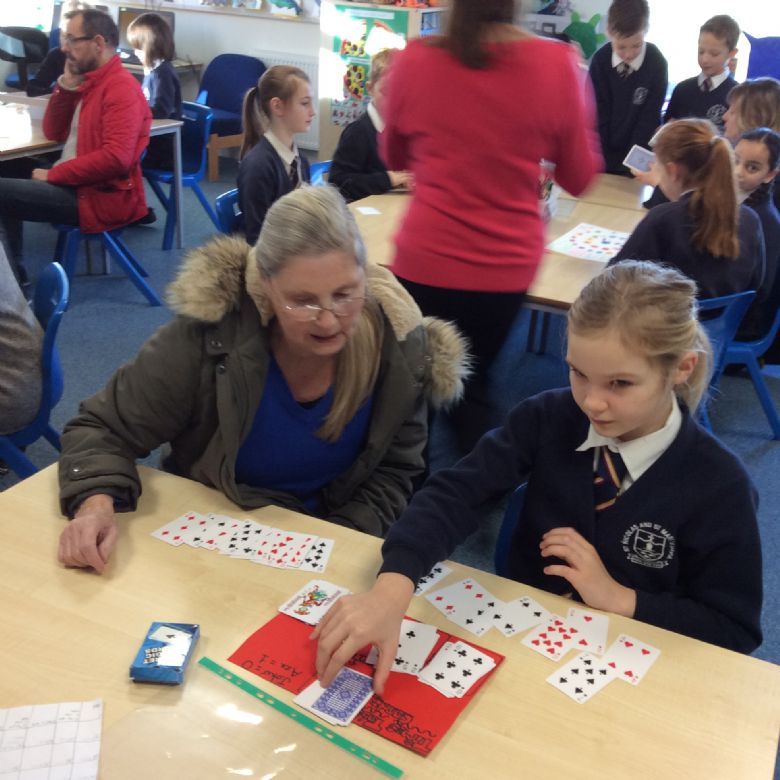 We ended our first term by saying goodbye to a great friend. We wish her and her family good luck as they return to Australia.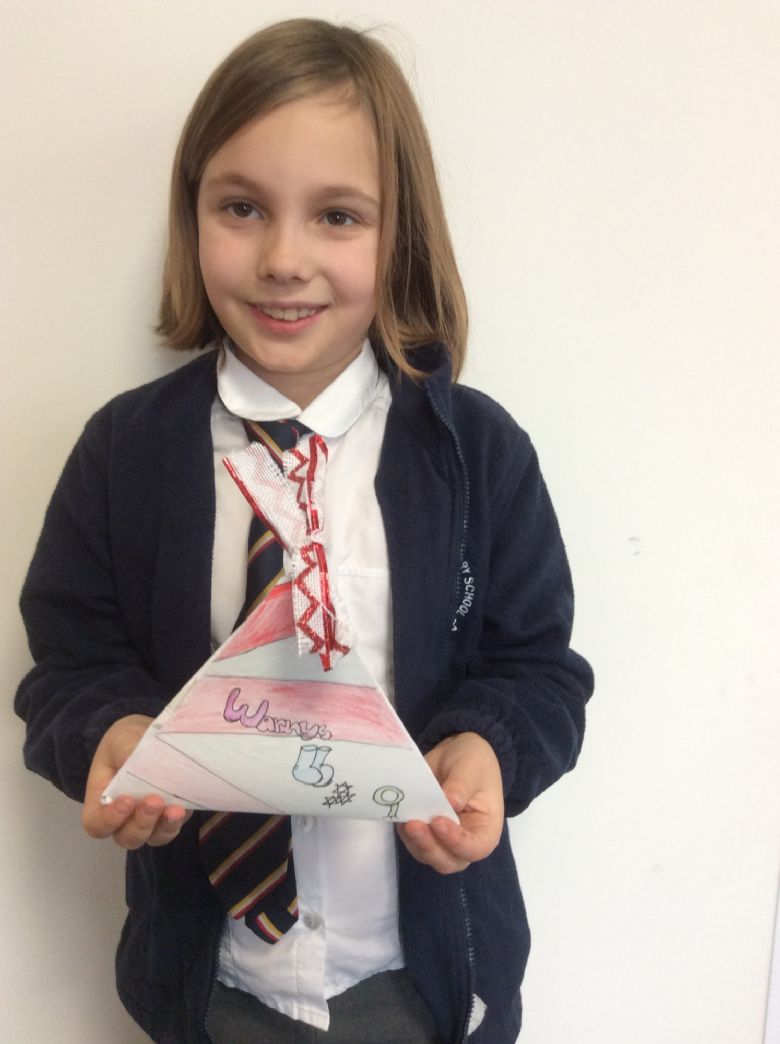 Making a string telephone
In science, we have been investigating sound. Sound is made when an object vibrates. So to test this, we made string telephones and spoke to each other.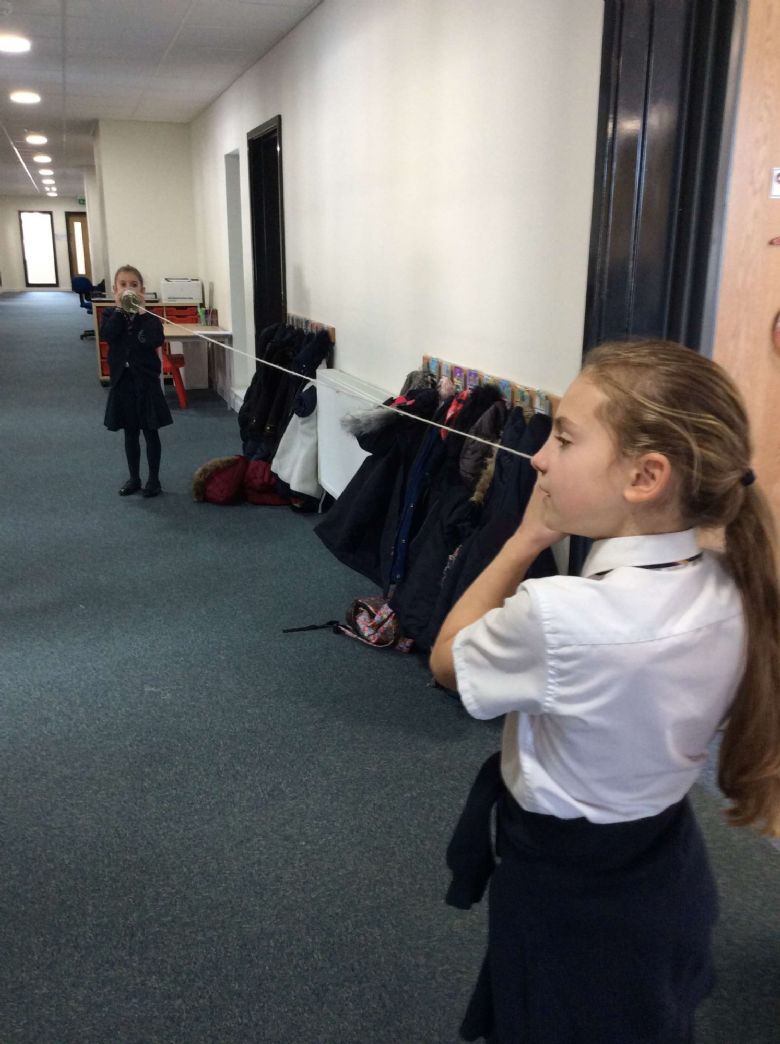 Making packaging
In DT, we have been designing and making packaging for a Christmas present. This involved looking at a variety of different packaging and the materials used, designing and planning our own packaging for a special present, then making it.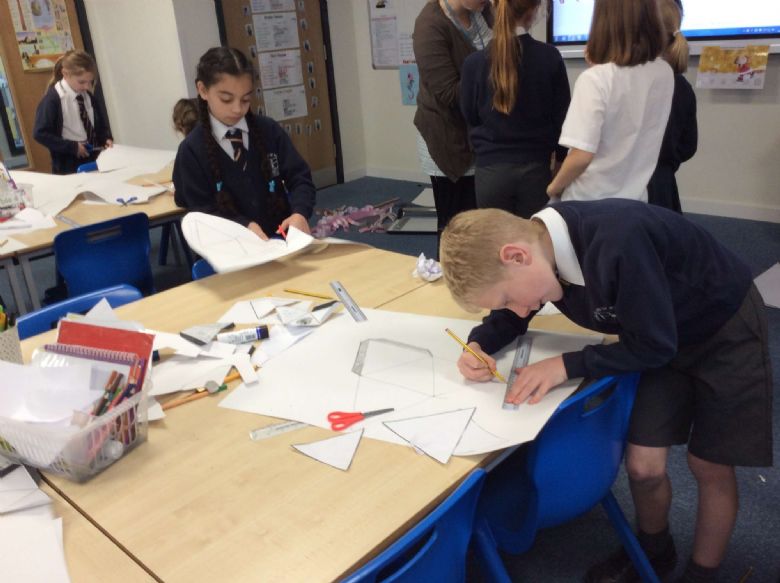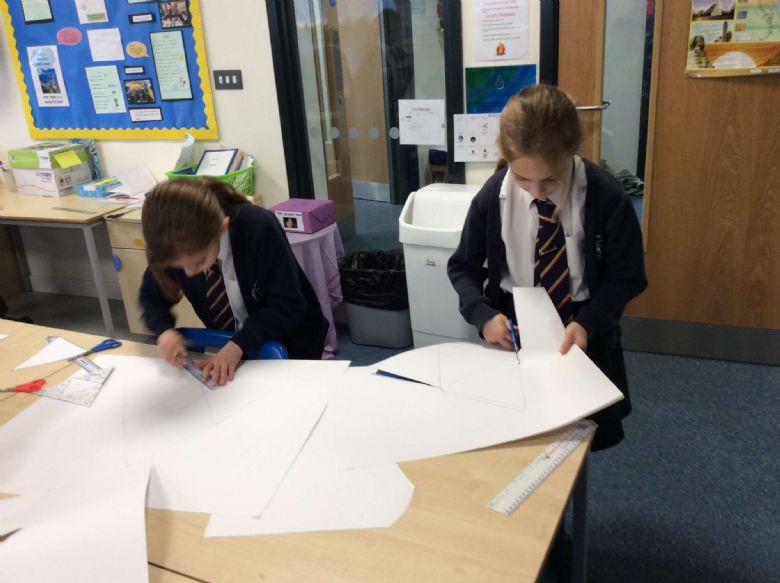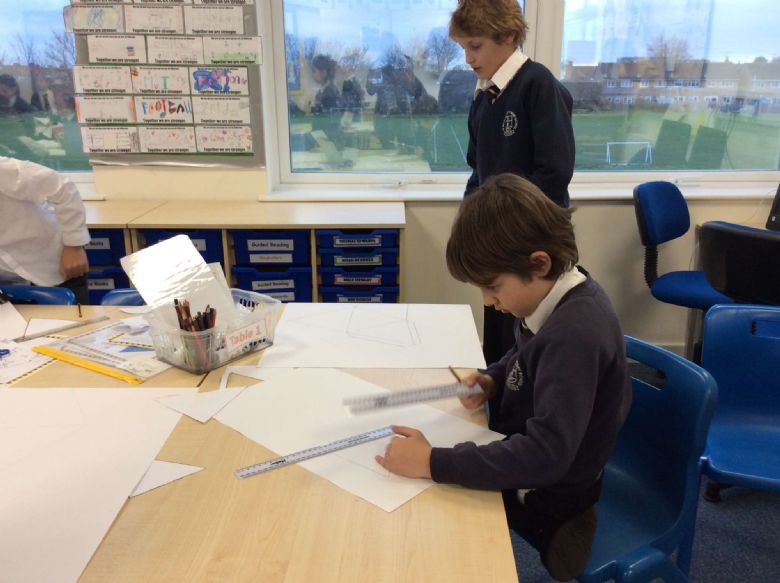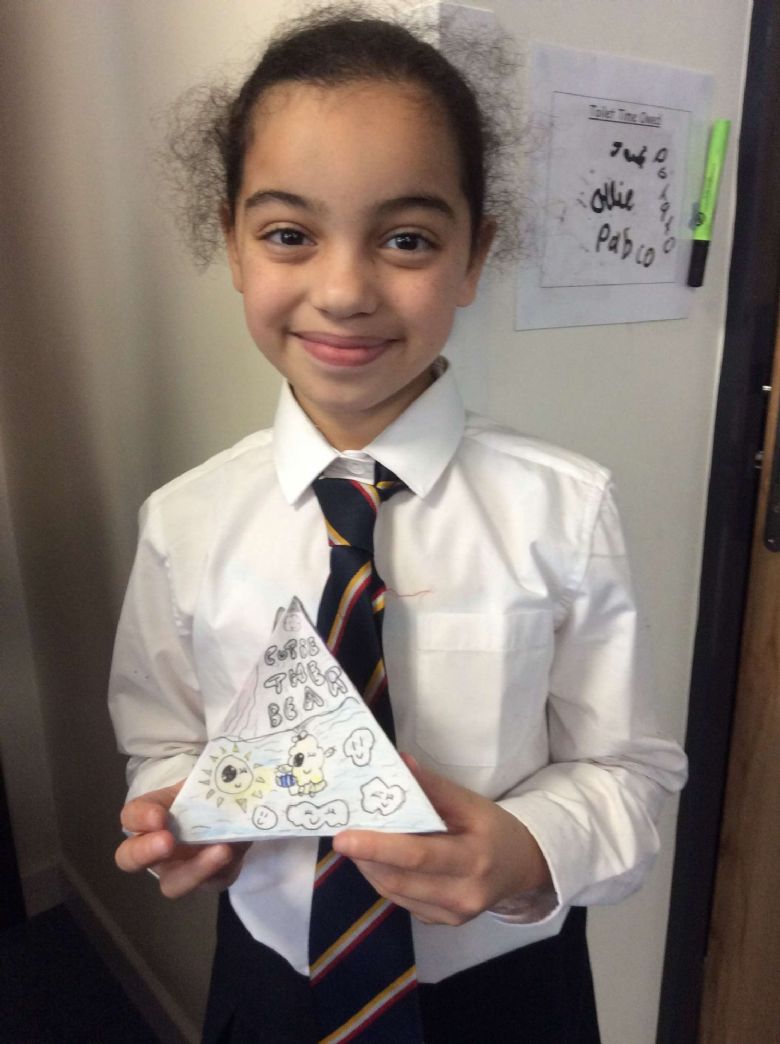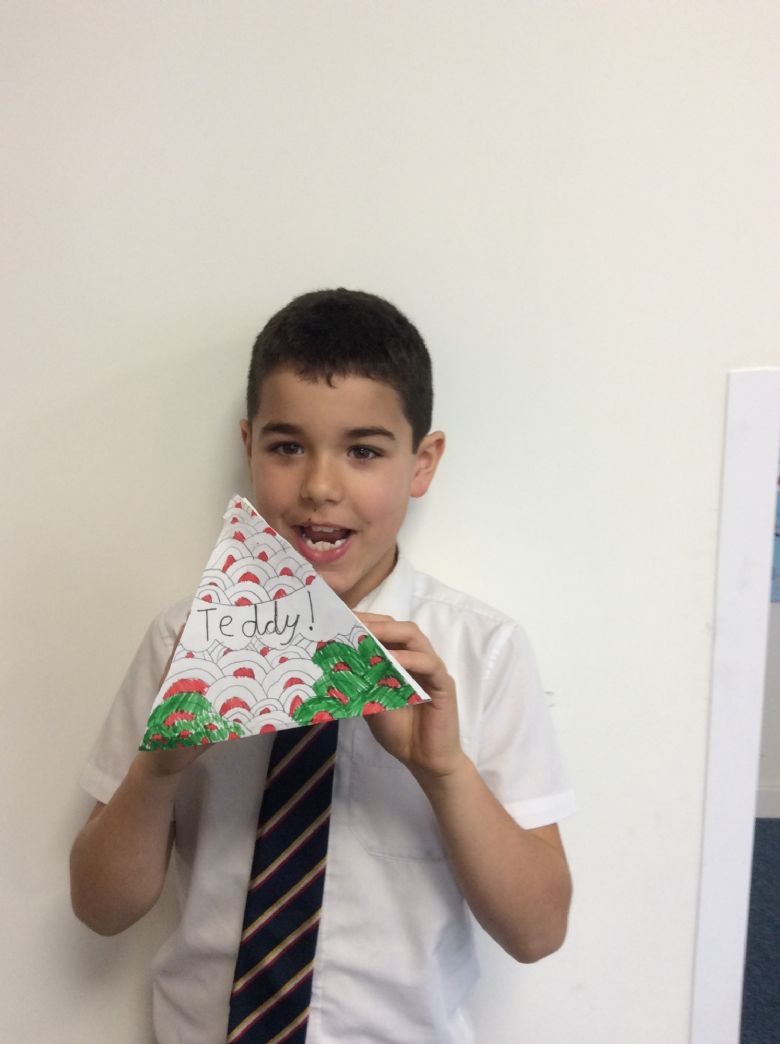 Learning about Fractions
In maths we have been learning about fractions. Ask us to explain how to make equivalent fractions or convert a decimal to a fraction!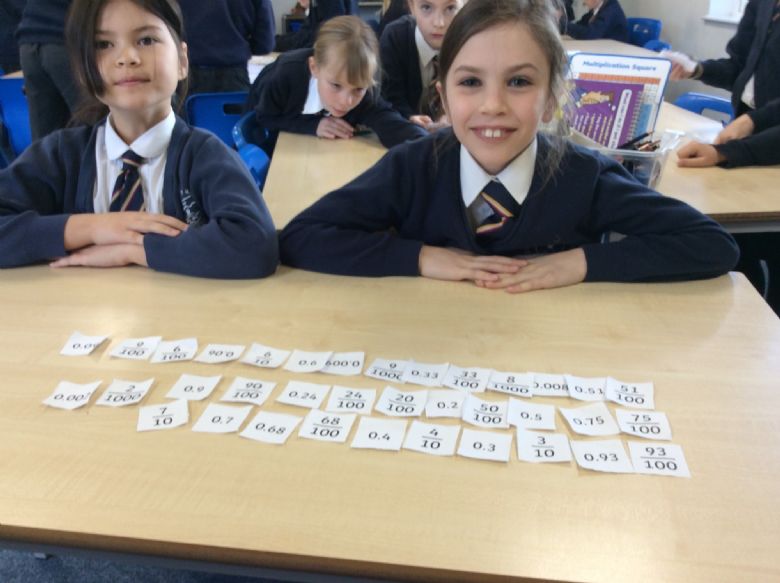 ​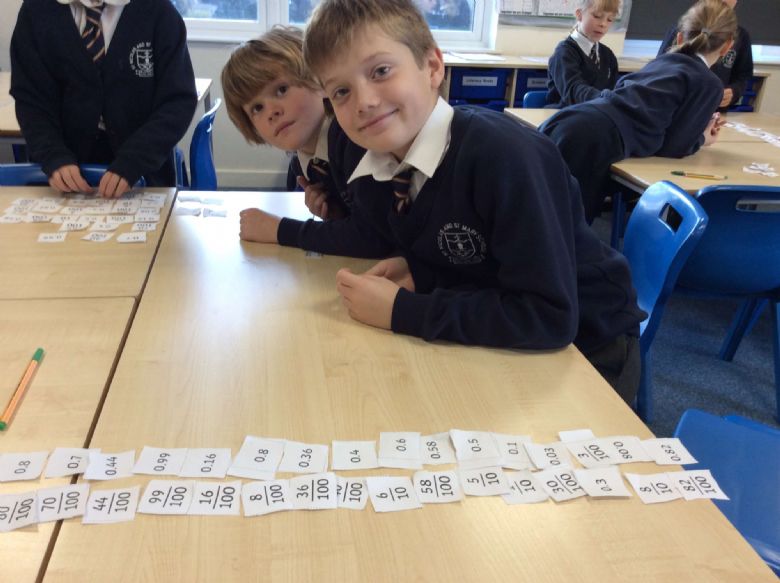 Our Class Assembly
Thank you to all of the parent's who watched our class assembly, showcasing our work on Ancient Egypt. The children loved showing off their learning and theatrical and learning skills.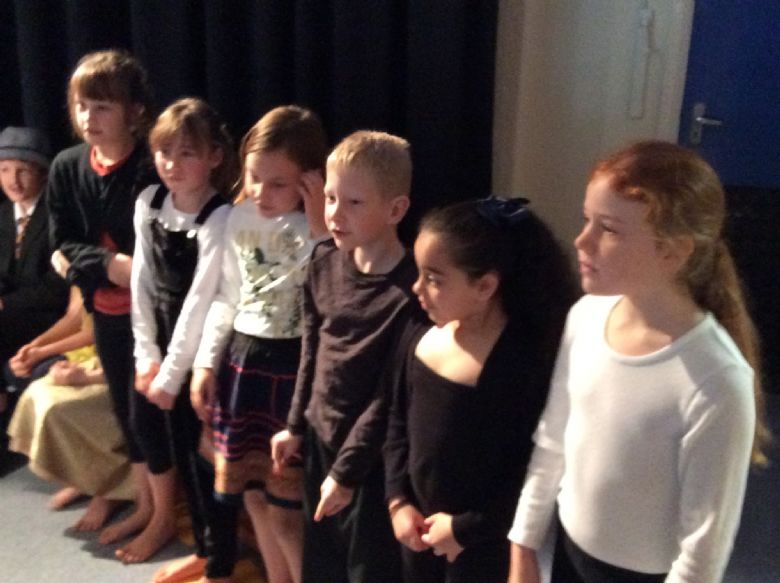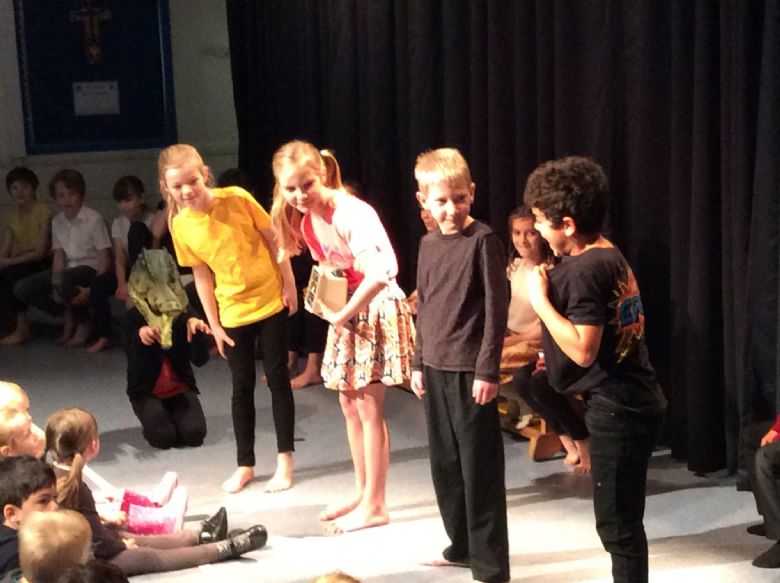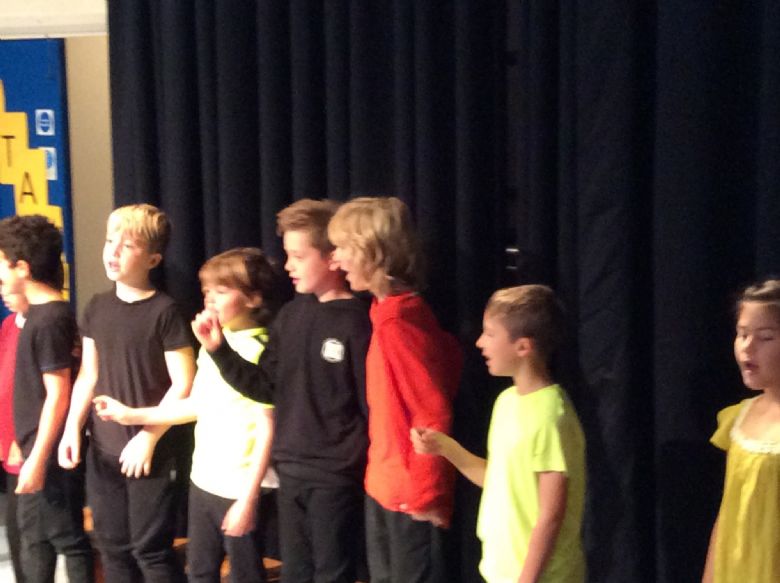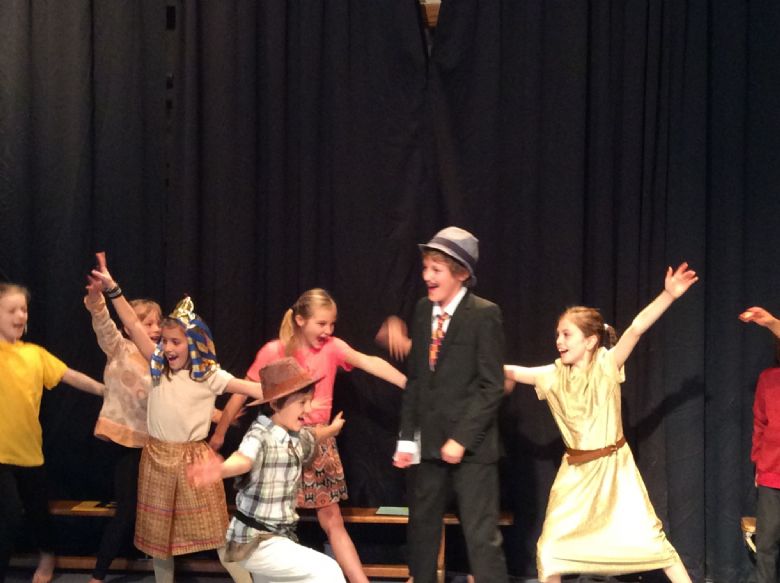 Ancient Egyptian Artwork
In art, we have been looking at how the Ancient Egyptians portrayed their gods and goddesses, especially the colours and shapes that they used. We then focussed on a small area of one picture to produce an abstract version.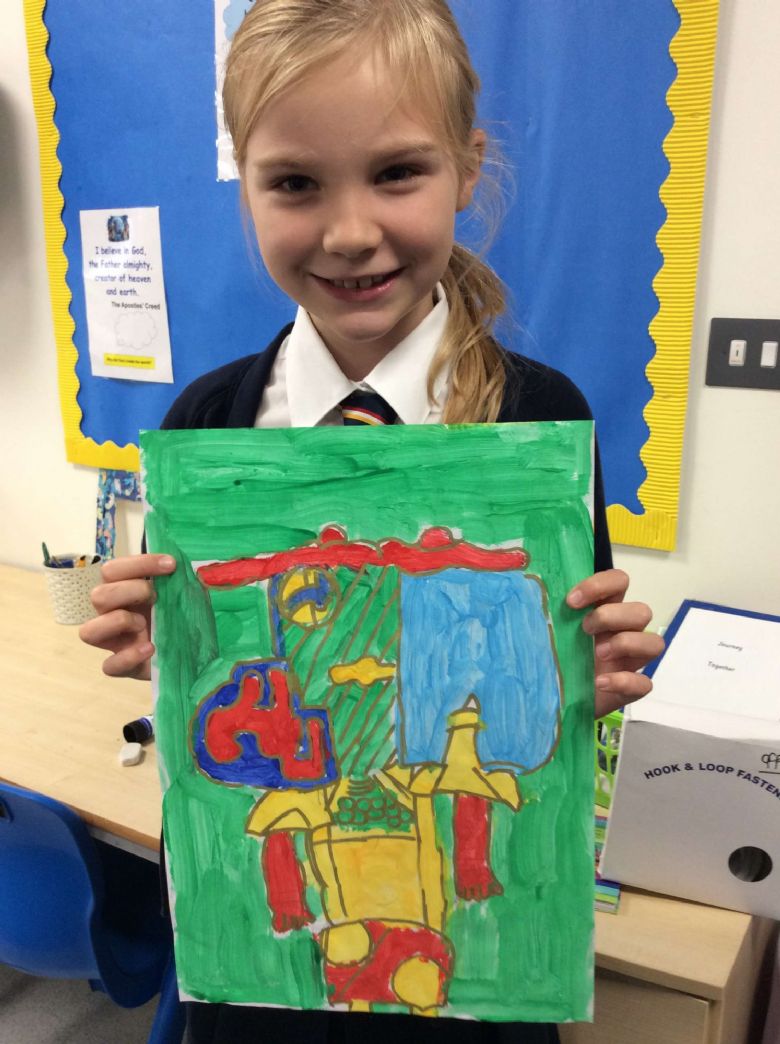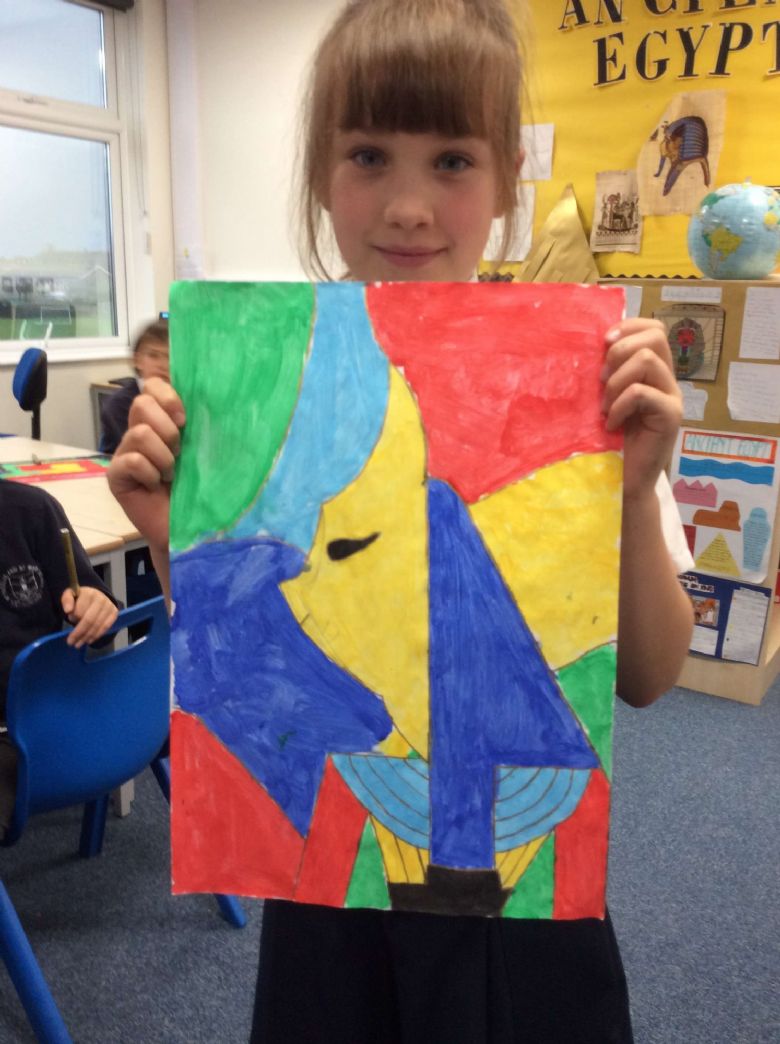 Ancient Egyptian Mummies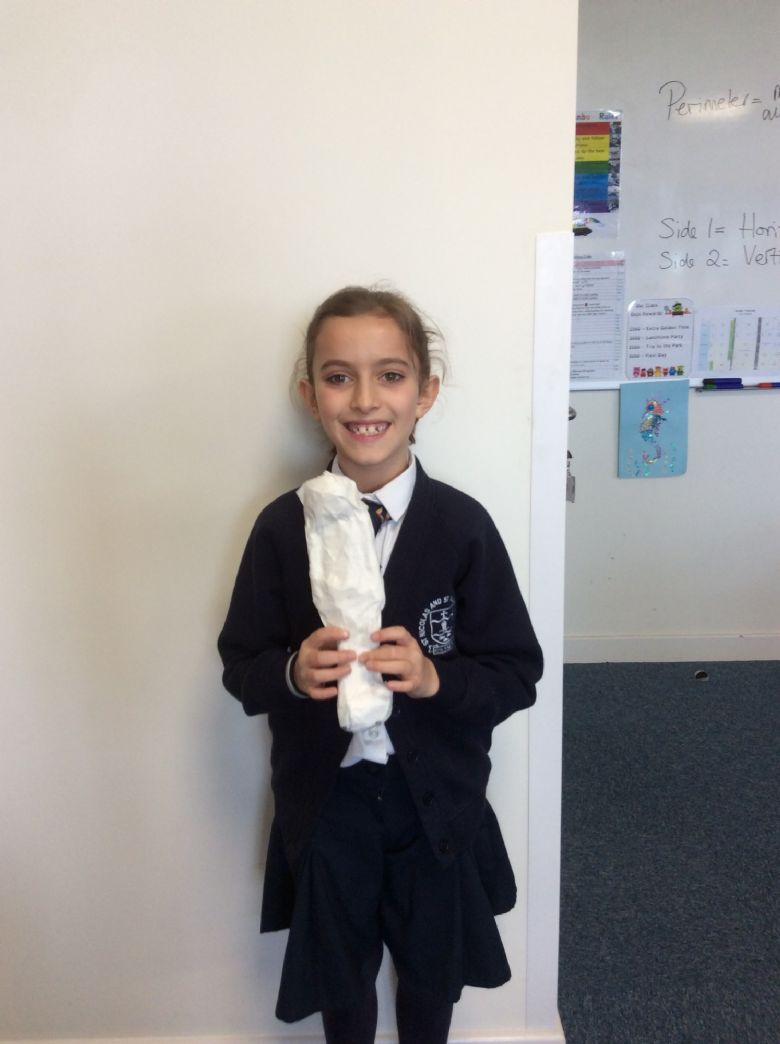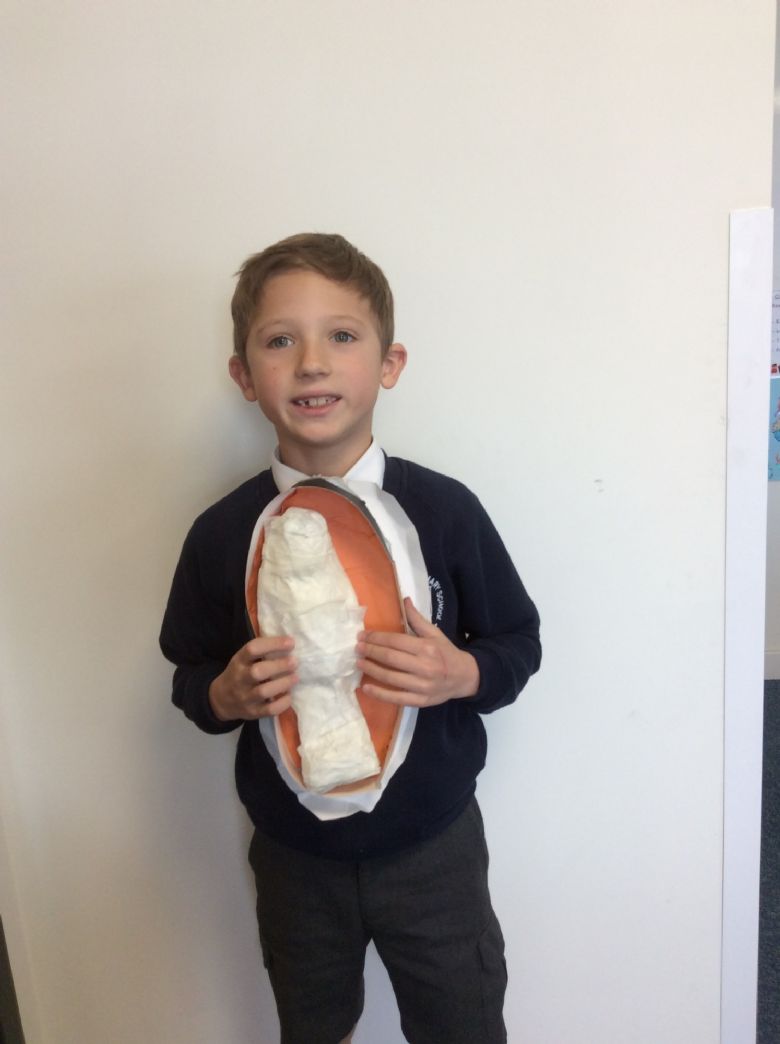 Mummies! We started the new year off with our topic on Ancient Egypt. The children enjoyed making mummies and sarcophaguses.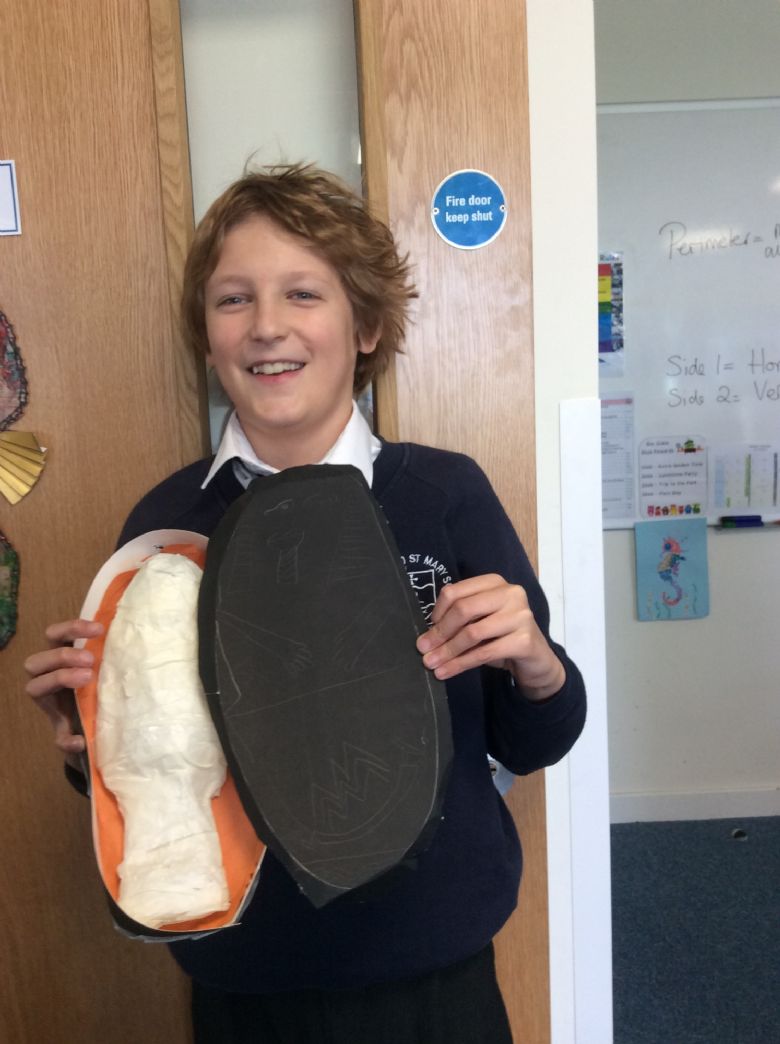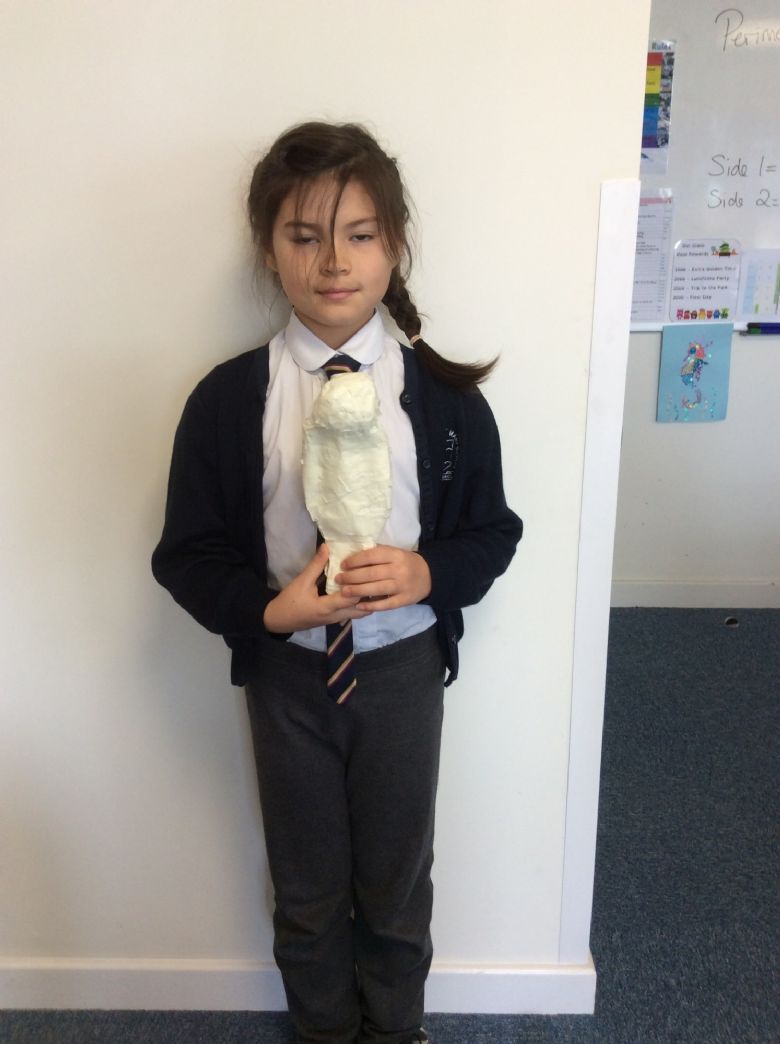 Welcome to our Seahorse Class page. On here you will find information about special class events, photos and a copy of the homework set.
If you have any concerns about your child at school, please do not hesitate to briefly speak with us at collection time.
Thank you for your support. Our big aim to make sure your child is safe, happy and enjoys learning.
Mrs Woodman and Mr Butler