Year 4 - Seahorse
2018 - 2019
Welcome to Seahorse home page.
Keep checking back for updates on what has been happening in our class.
We have had a fantastic start to year 4 in Seahorse Class and everyone has settled in well. Our Autumn term topic is 'Ancient Egypt'. We will be looking at artefacts that have survived from Ancient Egypt and considering what we can learn from things that have been left behind. We will be thinking about questions such as: Where is Egypt? What were the ancient Egyptians like? Why did they build the pyramids? What did they believe about the afterlife? The children will use their learning to write a non-fiction page about ancient Egyptian gods and goddesses, an Egyptian myth and instructions for mummification.
See our Newsletter for more information on this term's focus.
Mrs Christy and Mrs Westcott
September
Storyteller Jamie Crawford
On Wednesday 19th September, Seahorse class were visited by the storyteller, Jamie Crawford. We enjoyed his dramatic retelling of the ancient Egyptian myth of Isis and Osiris and engaged in a drama workshop to have a try at acting out and narrating our favourite parts of the story. We will use the work that we did with Jamie in literacy as inspiration for writing our own Egyptian myths.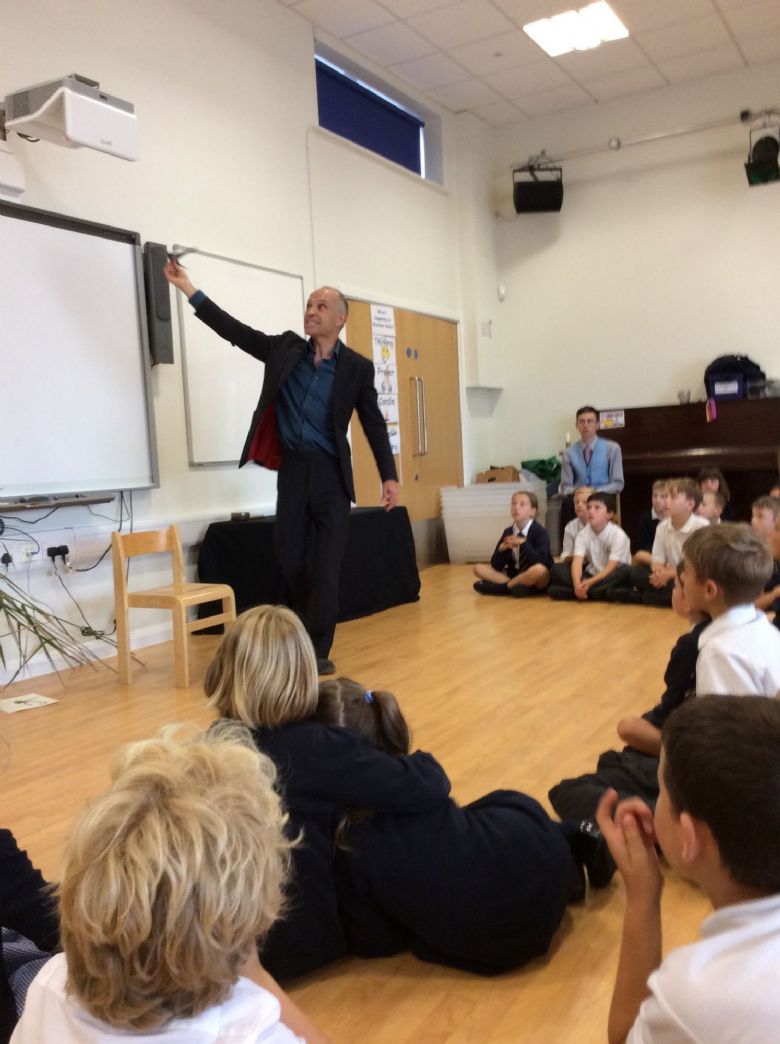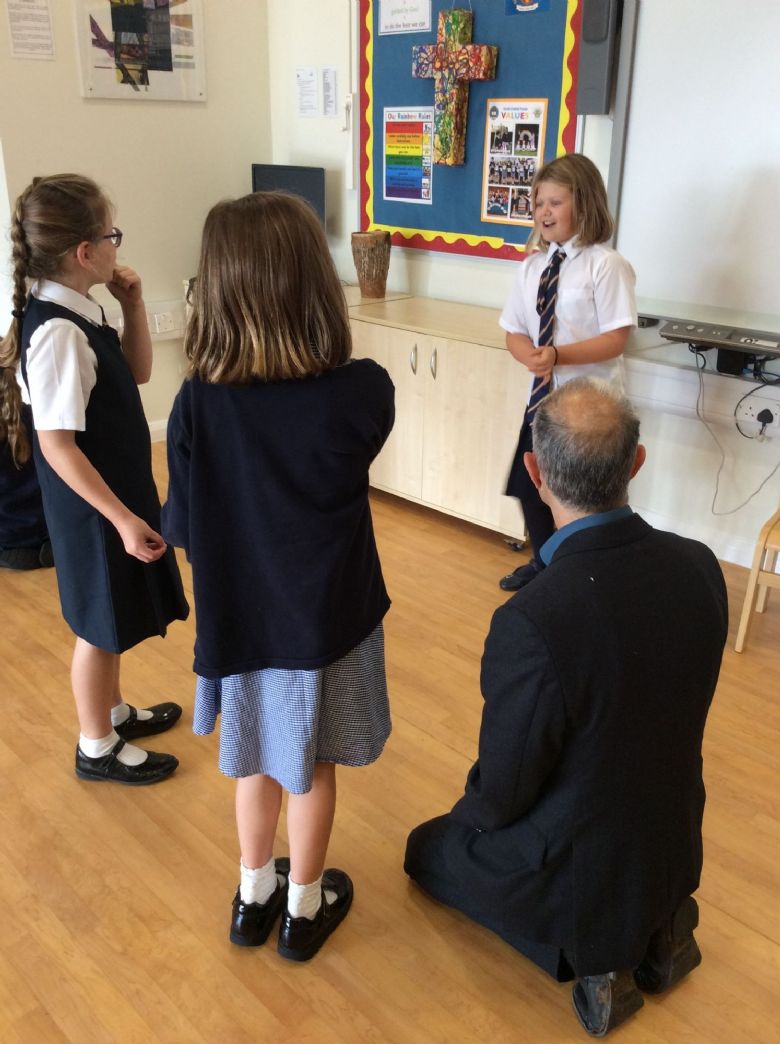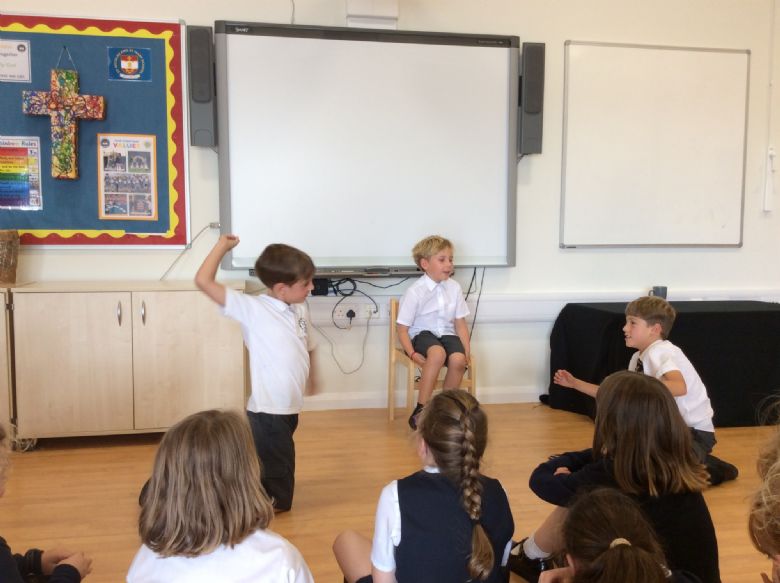 October
Super scientists
In science we are learning about electricity this half term.We have been looking out for the different appliances which use electricity around the school (we even had a sneaky peak in the staff room!); we have been making simple circuits to light up a bulb and have been looking inside torches to see if we can take on the challenge of making our own torches, which could be used by Egyptologists when exploring dark, ancient tombs.
Today (02.10.18) we discussed the question, 'how do we stop electricity when we do not need it?' alongside the science behind a switch. The children then had a go at making their own switches using a selection of simple equipment including cardboard, paper clips and split pins. Finally the switches were tested using electrical circuits (with great success!) and evaluations were made.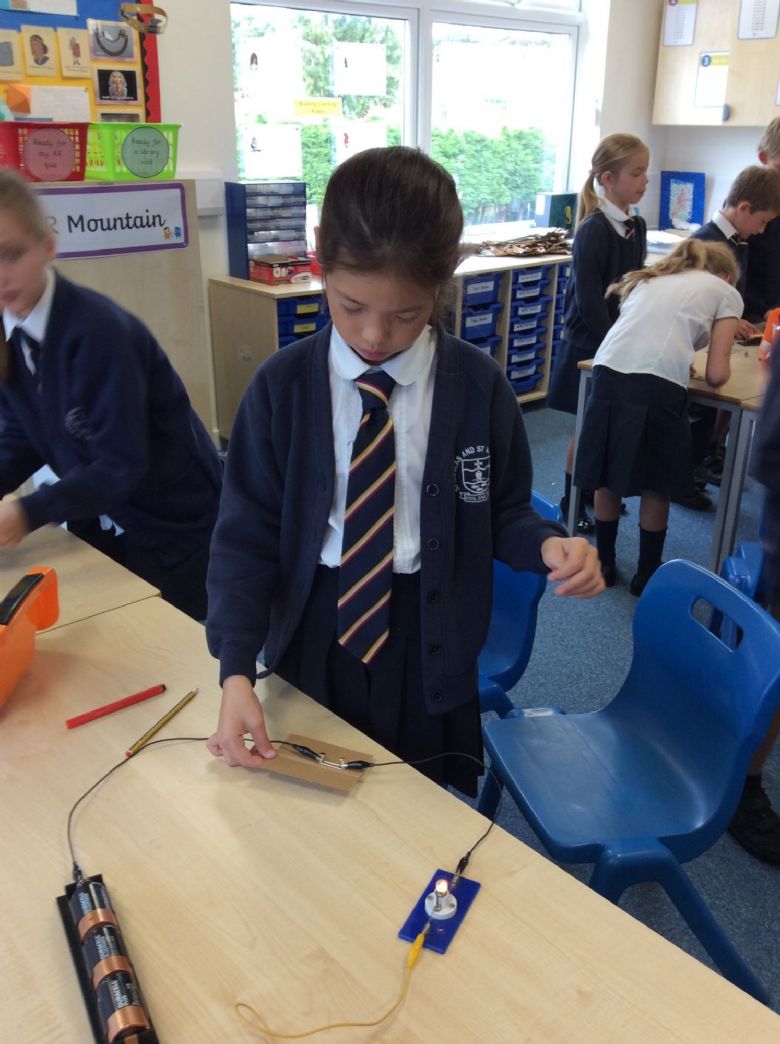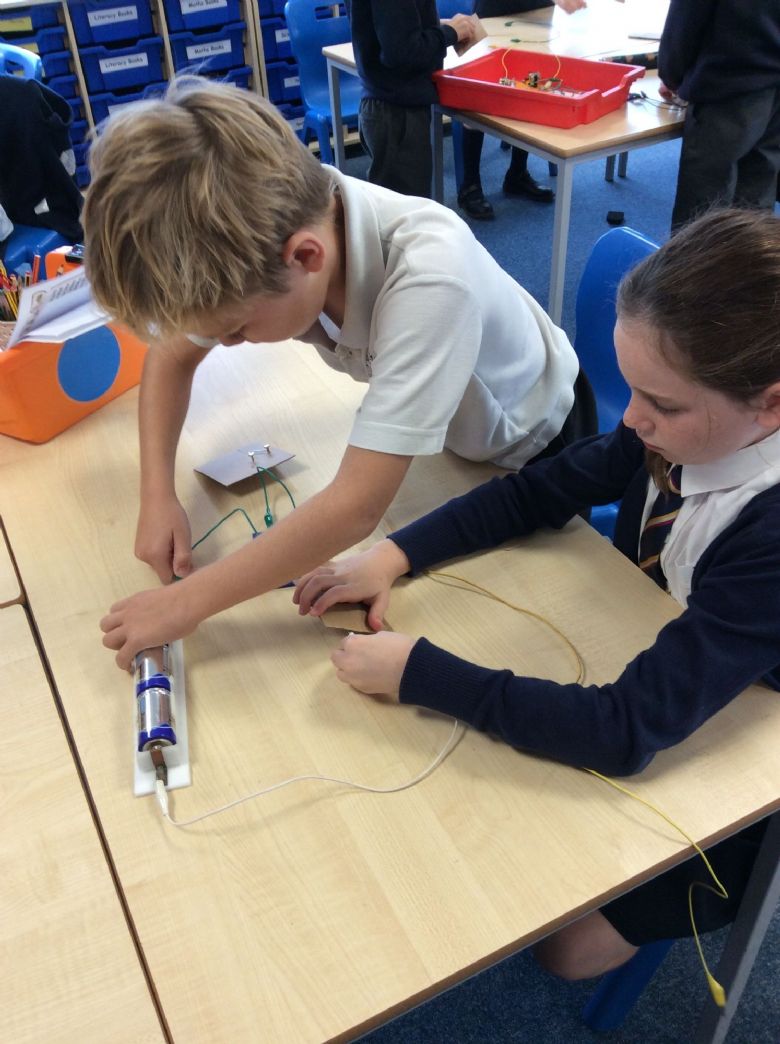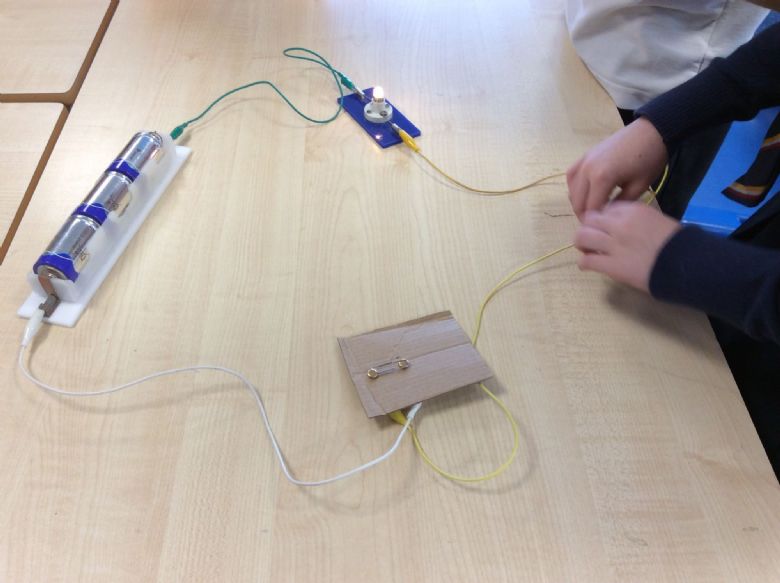 Mummification
We joined up with Sea Otter class for a mummification fact treasure-hunt all around the school, working in Team Ant across both classes. We then went on to use these facts to write our own instructions on "how to make a mummy".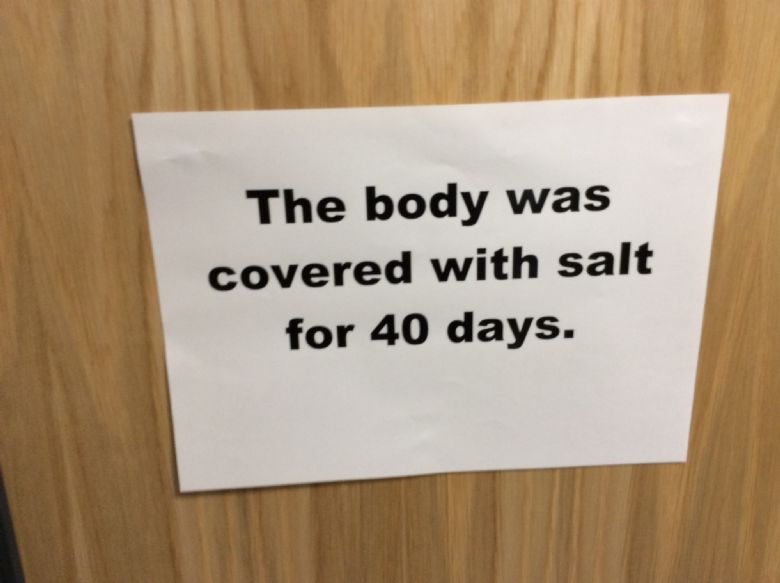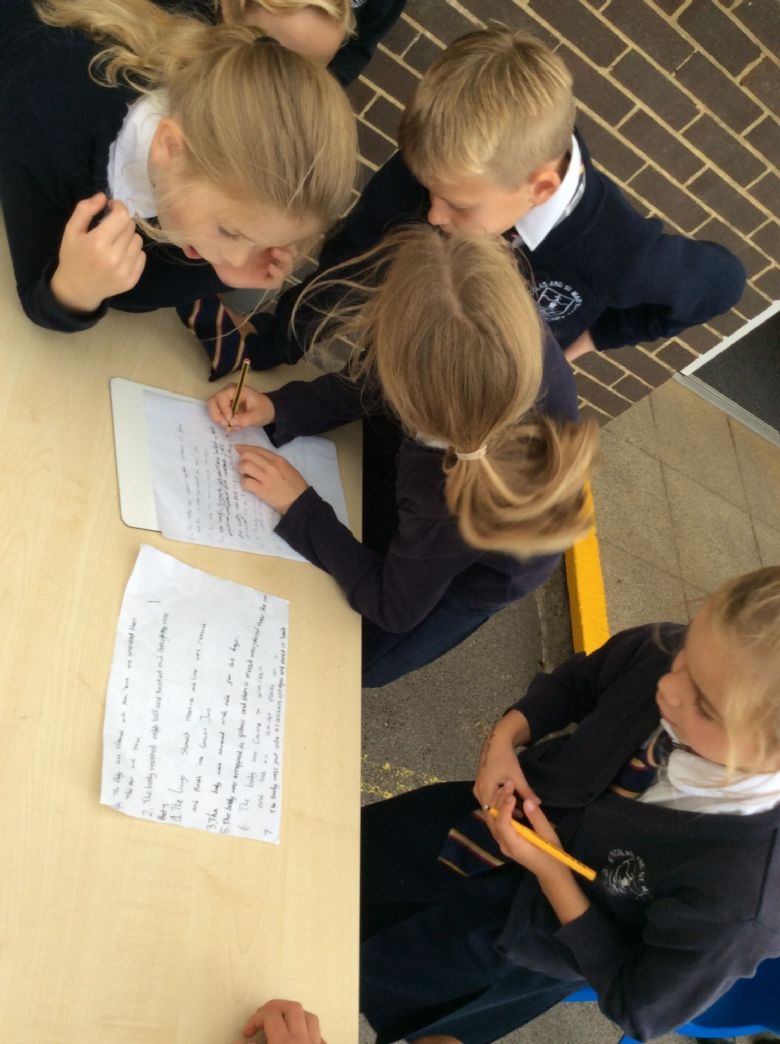 Following this, we created some 'freeze-frames' to help us learn about Ancient Egyptian afterlife beliefs. This is a team replicating the hieroglyphics found in "Book of the Dead."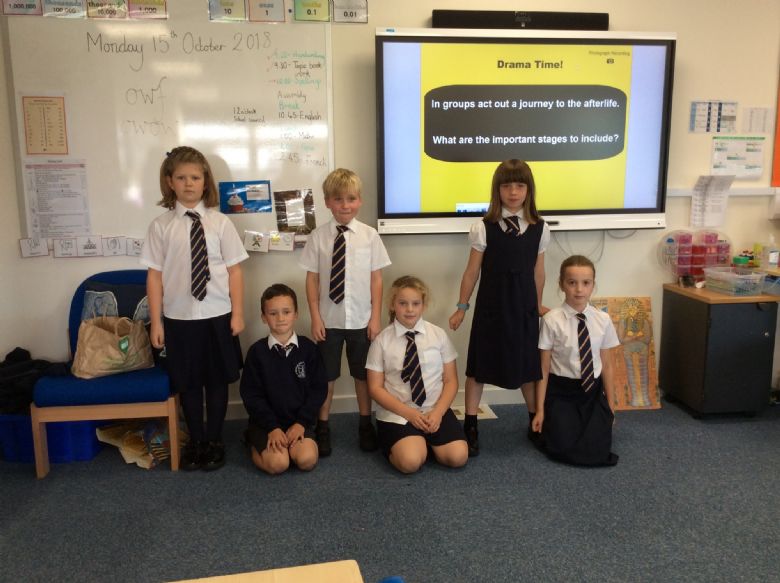 This team worked together to show the 'Opening of the Mouth Ceremony', an Ancient Egyptian funerary ceremony.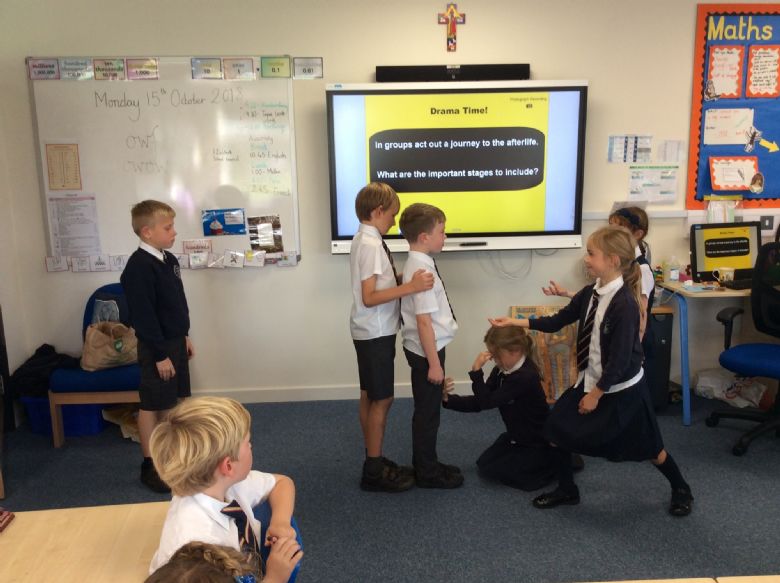 Finally, this team are showing us a scene often painted in Ancient Egyptian tombs - the "weighing of the heart."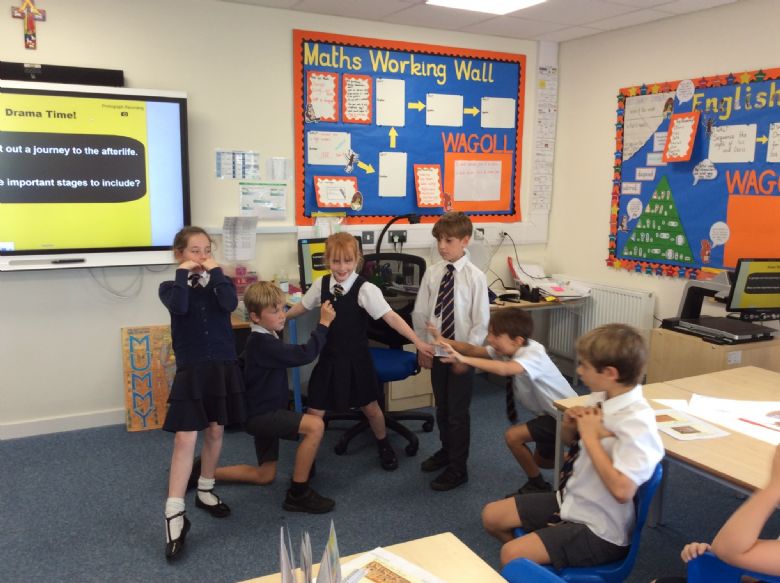 We used our work on freeze-frames in our class assembly. We worked in groups to write the script. We hope you enjoyed watching it as much as we enjoyed performing it for you!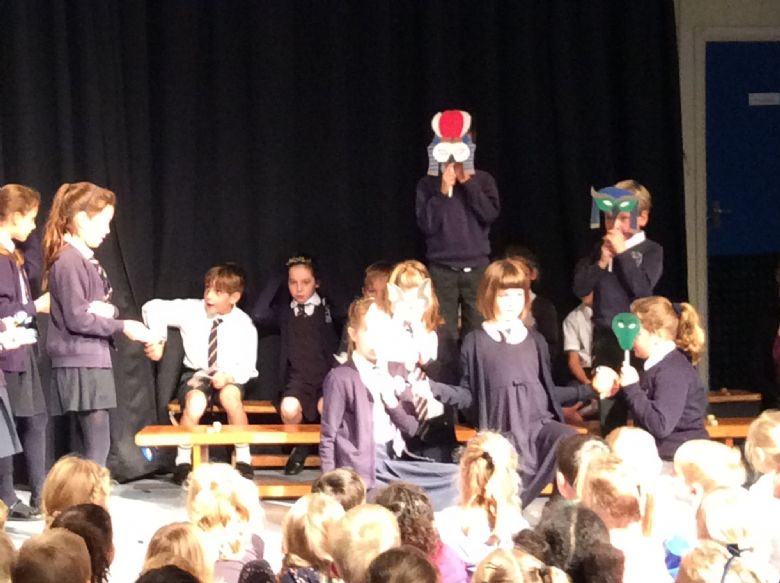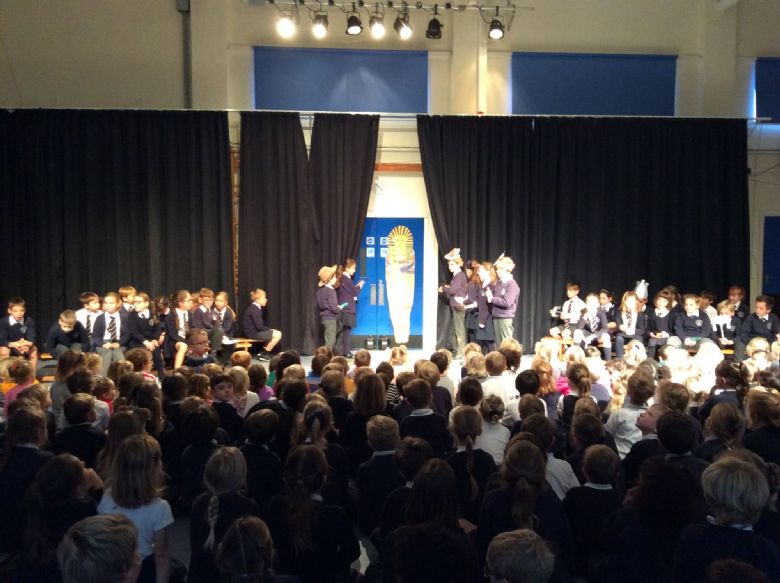 November
Our class visited the Prayer Space. We enjoyed the calm space and thought about what it means to pray and why we pray. We enjoyed the different zones such as saying sorry and thank you.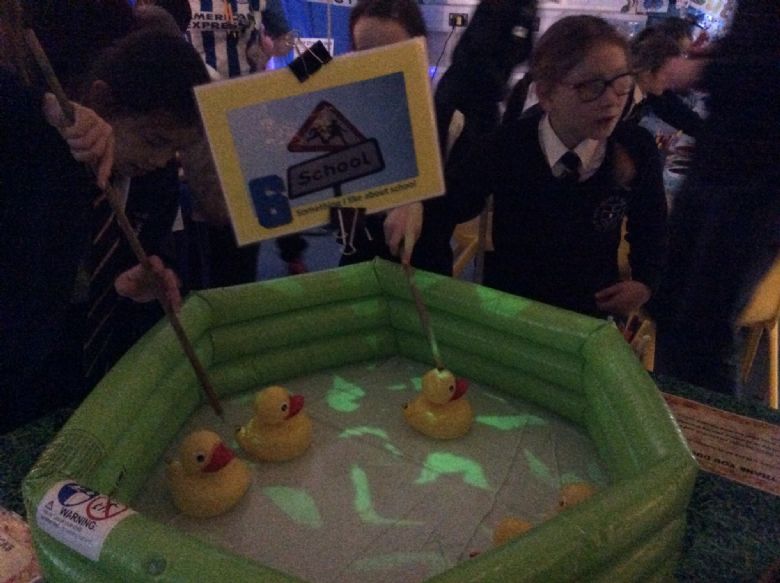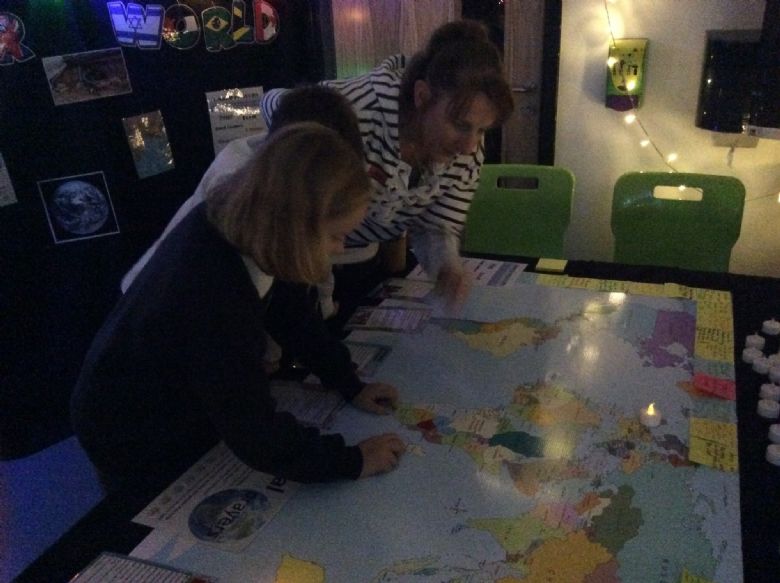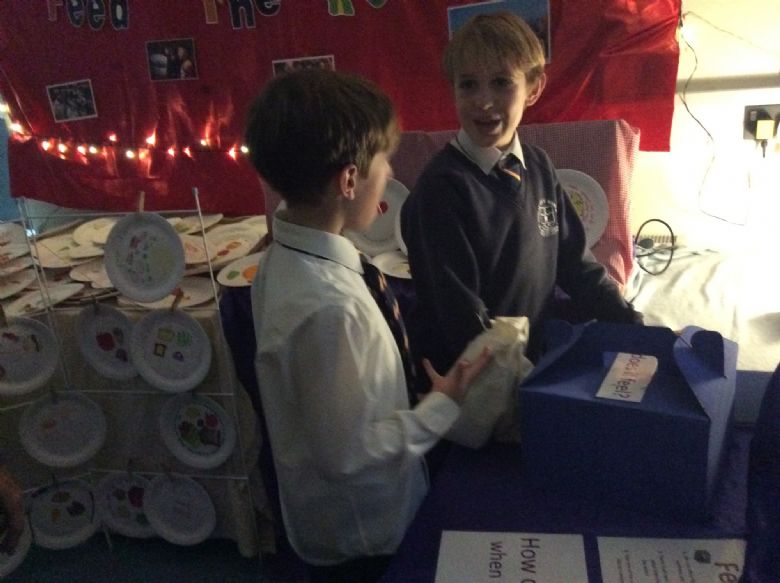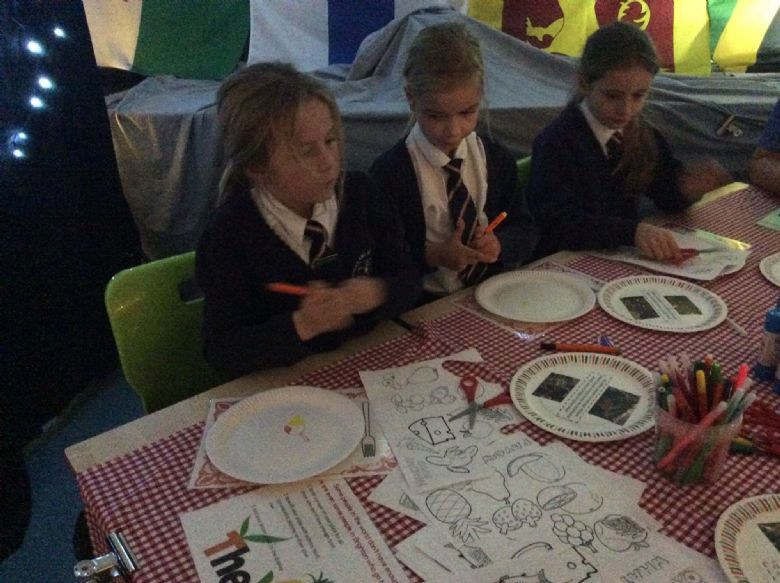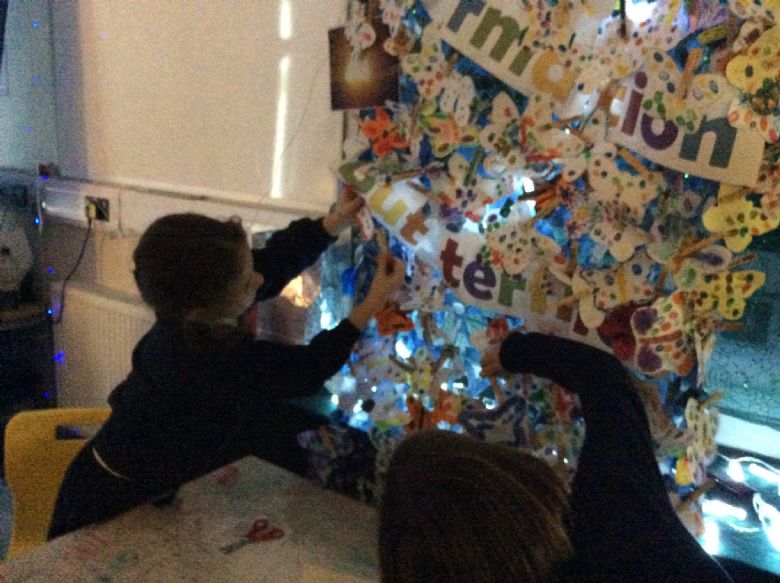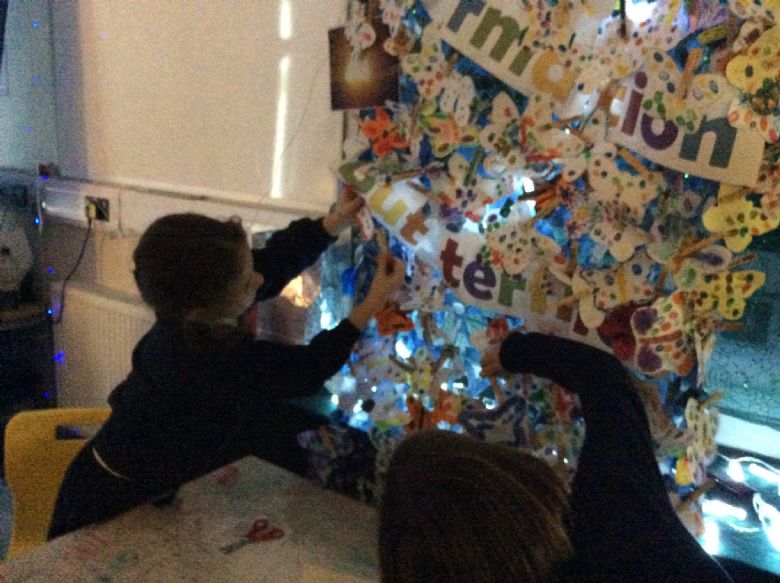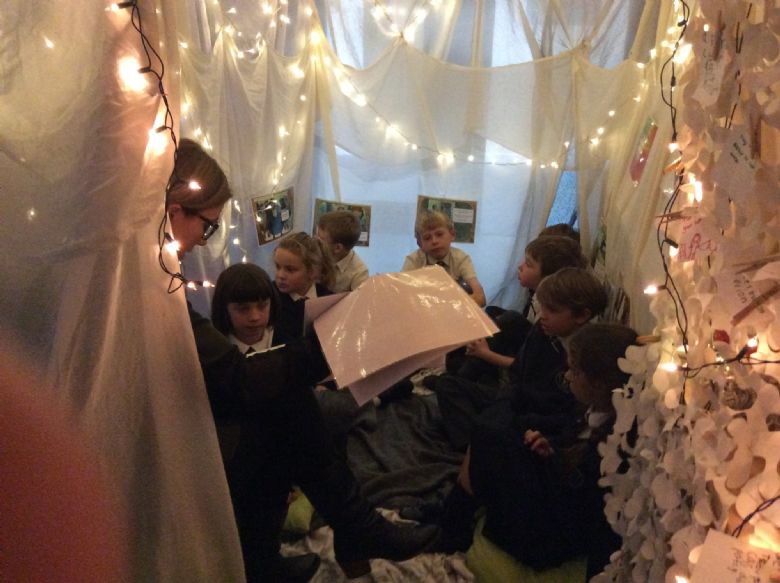 Science
In Science today (03.12.18), the children really enjoyed using 'Music Lab' to explore pitch and thought about what happens to sound waves when high or low sounds are played. If you would like to explore this excellent resource at home the website is: https://musiclab.chromeexperiments.com/
January
Maths Week (28.01.19-01.02.19)
Seahorse Class enjoyed a variety of maths activities during Maths Week 2019, from early morning work and end of day challenges to special maths assemblies to Numbers Day on Friday.
Our week got off to an exciting start with many parents joining us on Monday morning to play lots of different maths games. Thank you to everyone who joined us.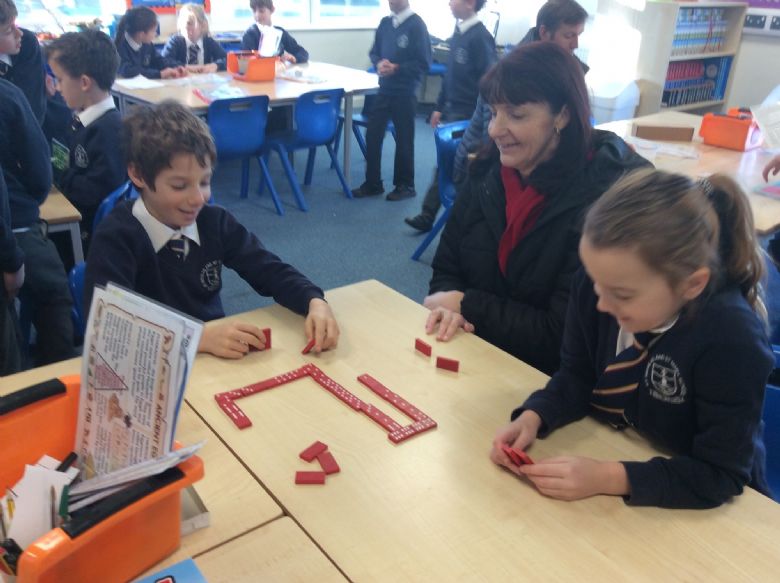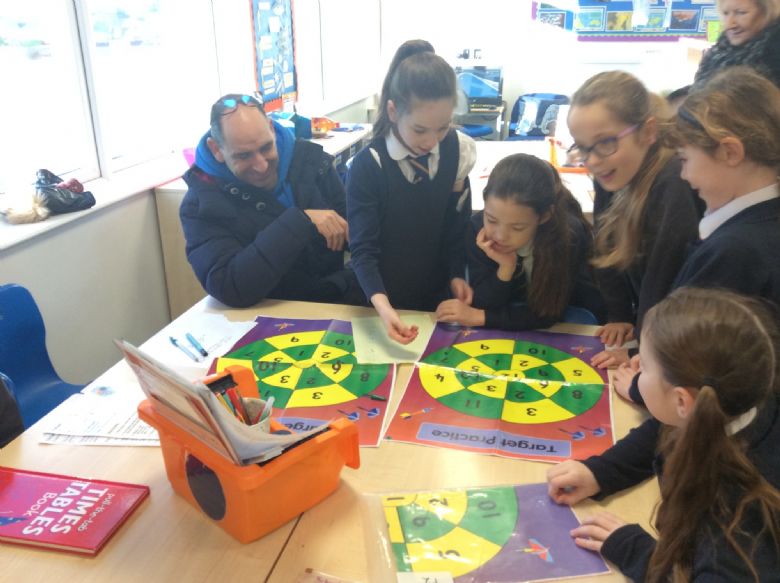 We were also visited by members of staff from NatWest Bank, who helped us to become detectives with a 'Fraud Scene Investigators' workshop. The children worked in teams, examining different exhibits, to work out what had happened in a case of identity theft and fraud. The volunteers from the company said that they were really impressed with how the children responded to the tasks given - well done Seahorse Class!