Early Years Foundation Stage
Welcome to our Early Years Foundation Stage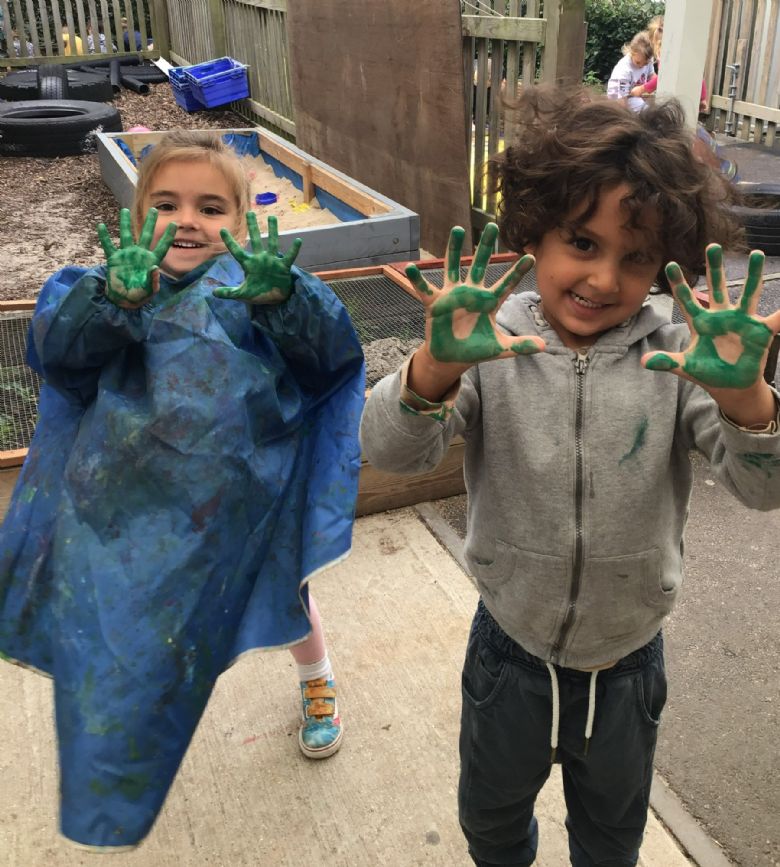 Our Philosophy of Learning in the Early Years Foundation Stage
Every child should be provided with a safe and stimulating environment that builds on their individual needs and interests. Children deserve to have a positive start to school and develop their confidence and motivation for learning in the future. Children should have the opportunity to learn through high quality practical play both inside and outside. Learning should be fun, engaging and challenging.
Aims of our Early Years Foundation Stage Curriculum
Though effective teaching and learning opportunities we will ensure that all children are enabled to:
Feel valued and heard as individuals
Be independent, curious, creative and resilient learners, researching the world around them, following their own fascinations
Be able to identify and communicate their own needs and feelings
Respect themselves, each other, their communities and environment
Feel safe and secure and have a sense of belonging and strong attachments
Establish effective and supportive relationships
Have high aspirations, build on their previous best and excel in whatever they choose to do
Curriculum Map
There are seven areas of learning and development that shape educational programmes in early years settings. All areas of learning and development are important and inter-connected. Please click on our curriculum map below for an overview of coverage within these areas of learning.
Our Early Years Team:
Gray Whale Class Teachers
Miss Fletcher: Monday-Friday
Mrs Ledwood: Tuesday PM (PPA cover)
Blue Whale Class Teachers
Mrs Baker: Monday all day and Tuesday AM
Mrs Lazenby: Wednesday-Friday
Mrs Westcott: Tuesday PM (PPA cover)
Teaching Assistants
Mrs Collins: Wednesday
Mrs Greenhead: Monday, Tuesday, Thursday and Friday
Mrs Sayers: Thursday and Friday
Mrs Topping: Monday - Wednesday
We also work very closely with the Little Fishes Nursery team. For more information on our Nursery, please take a look at our Nursery section on the school website.
We like to work in partnership with all families, to ensure that all children are happy and settled at school. Please feel free to talk to any member of the EYFS team at the beginning or end of the day at the gate.