Pablo's Adventures - Writing Challenge
As you are probably well aware, our class mascot, Pablo is one seriously well-travelled orangutan. He loves to hang out with Sealions at the weekends, but still manages to find time to visit far-flung places on the planet - sometimes exotic, sometimes dangerous and often downright bizarre!
Can you write a story or diary entry about Pablo's latest adventure?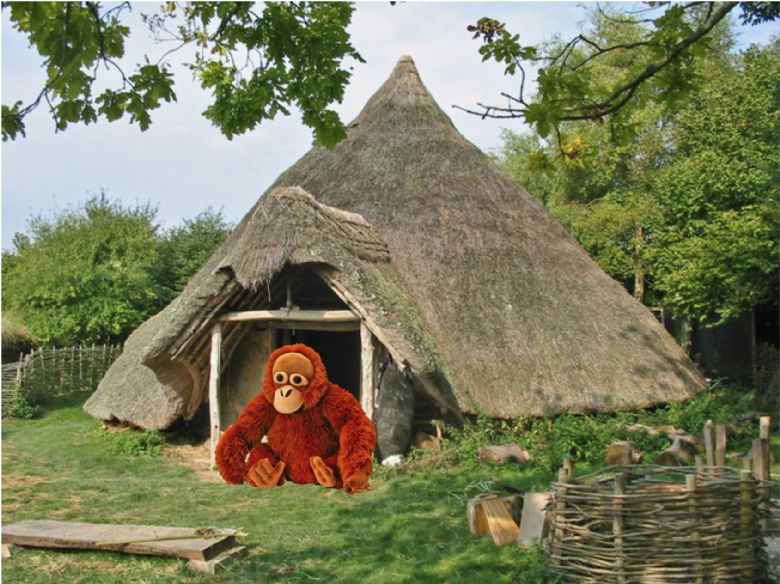 Pablo seems to have travelled back in time! What's he doing outside a Celtic roundhouse?
If you want some help starting your sentences, try Mr Mac's Fronted Adverbial Word Mat (below) - I never leave home without one! I can't wait to hear your stories. Get writing!