Reception
Welcome to Reception
(Please click on the red Parent and Carer Information tab on the right to access the Weekly Activities sheets).
The class teachers in Reception are Mrs Lazenby in Blue Whales and Mrs Wren in Gray Whales. Mrs Baker and Mrs Channon also teach during the week. We work very closely with the Little Fishes Nursery team and Miss Gallagher who is the Nursery Teacher.
We like to work in partnership with all families, to ensure that all children are happy and settled at school. Please feel free to talk to talk to any member of the EYFS team at the beginning or end of the day at the gate.
Please read about our Characteristics of Learning - we will be referring to these characters as they help us think about how we learn.
Harvest Festival - October 2020
Reception enjoyed their first assembly with a visit from Reverend Fisher and Puddles the cat. They joined in by singing The Farmer plants A Seed and dancing to Dingle Dangle Scarecrow. Instead of donating tins of food this year, the children donated £1 in return for wearing non-school uniform which will be donated to the charity Turning Tides.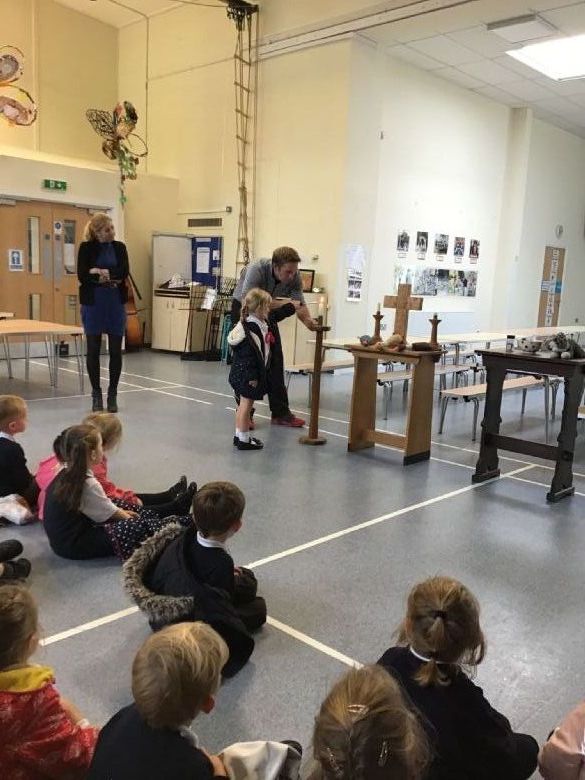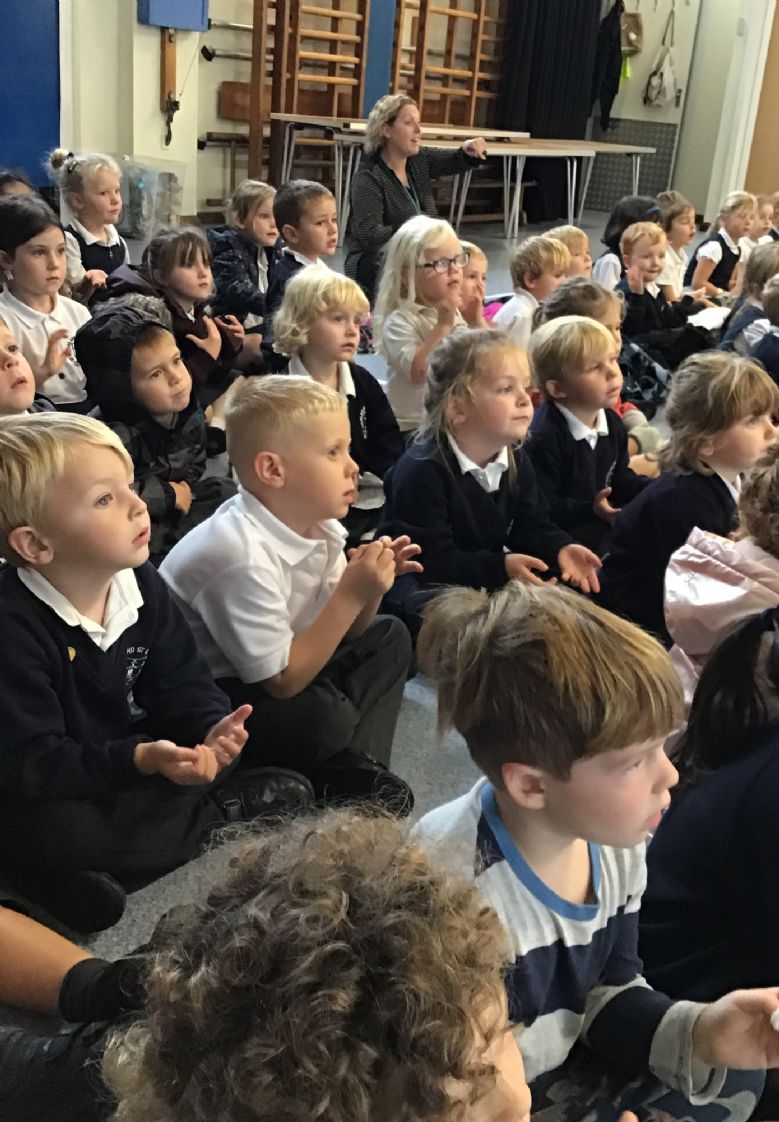 Guile's Reptiles - February 2020
Reception were very lucky to have a workshop visit from Guile's Reptiles. The children had the opportunity to meet and interact with animals including a python called Puppy and Hoggy a Western Hognose snake. There was a bearded dragon called Brian and a crested gecko called Ember. Rosey the tarantula also made an appearance. One of the children said, "I liked feeling the big snake. It was rough." We thought about questions to ask before the visit including, "Do they need to go in a cage so they don't run away?" and "Why are they camouflaged?" The last one was answered by another child who said, "So nothing comes near them to attack them." It was a wonderful experience, several of the children facing their fears, and hopefully it removed negative stigmas around animals such as tarantulas and snakes.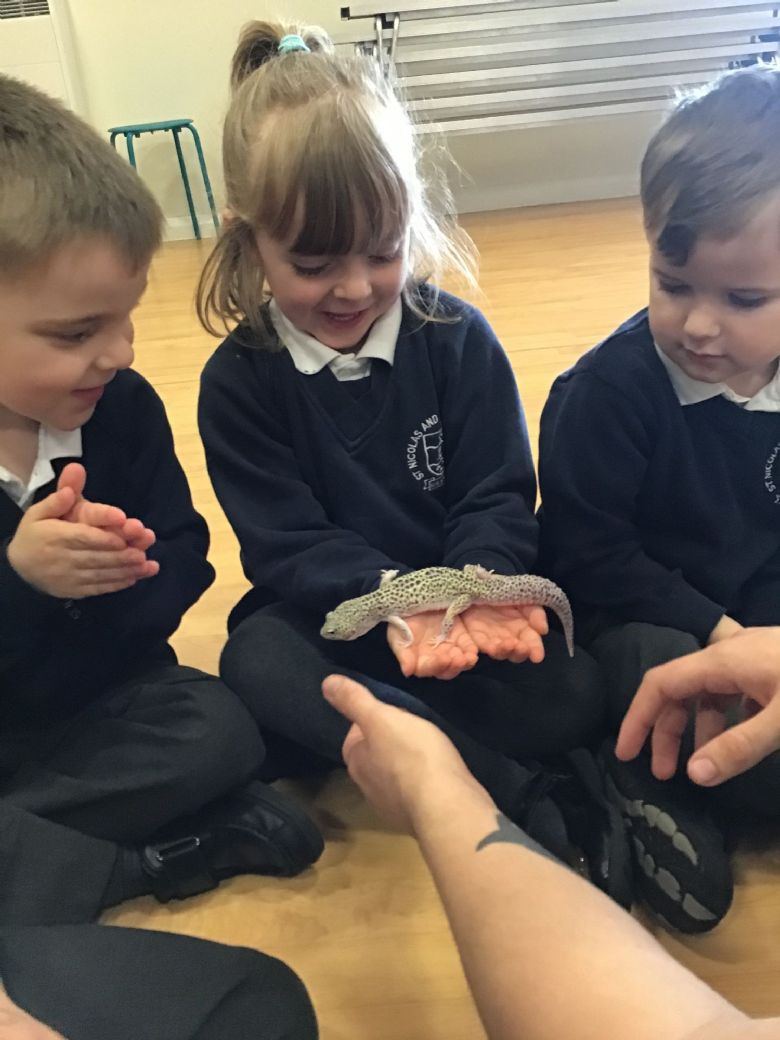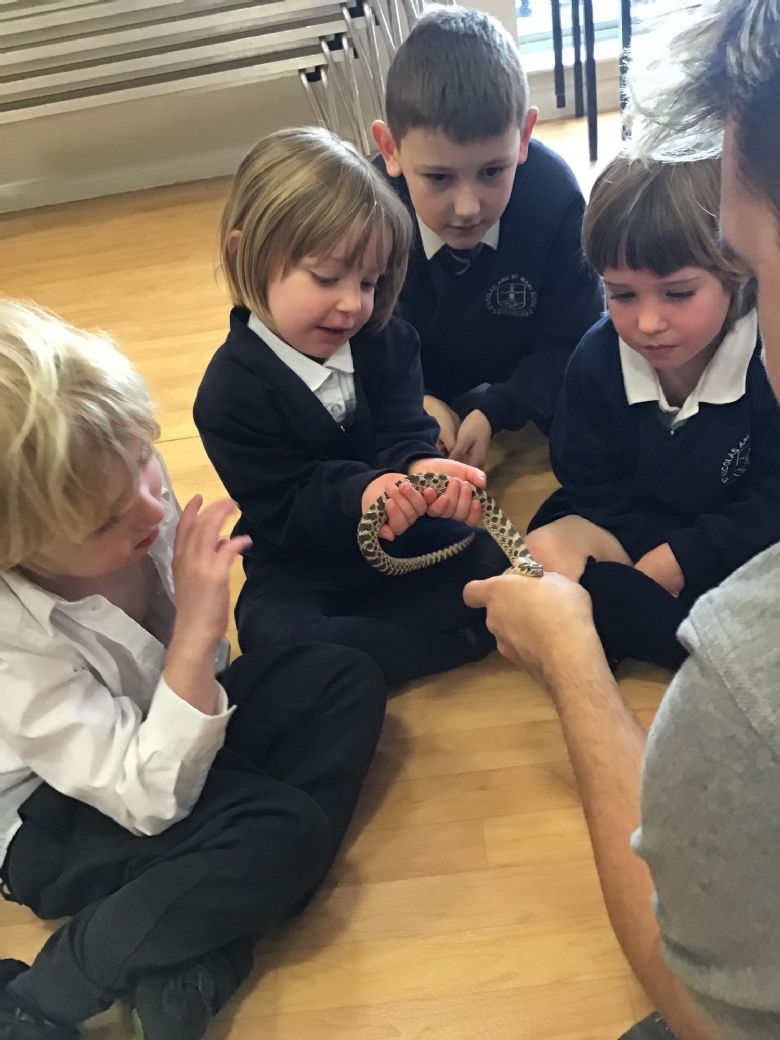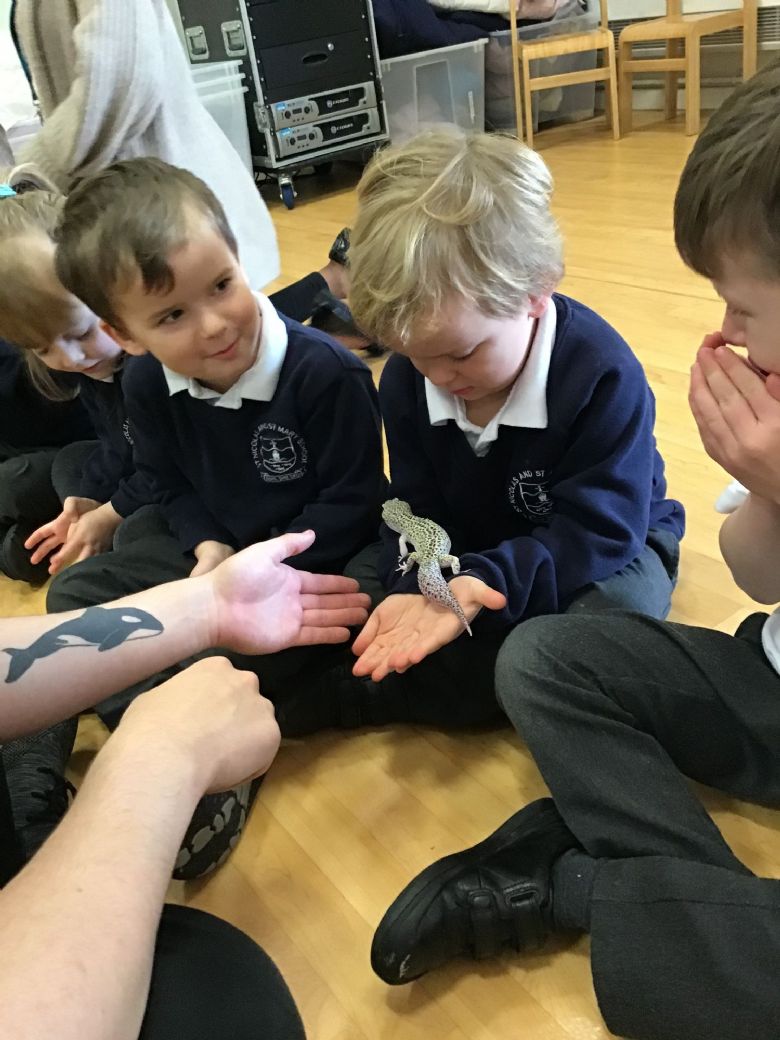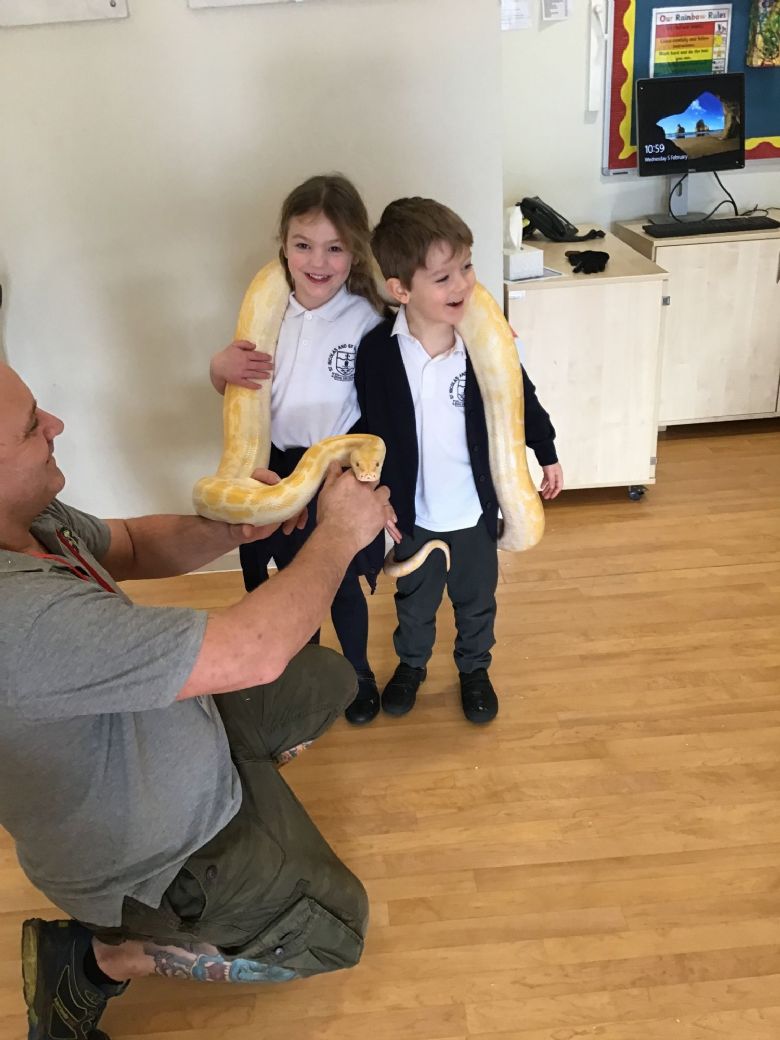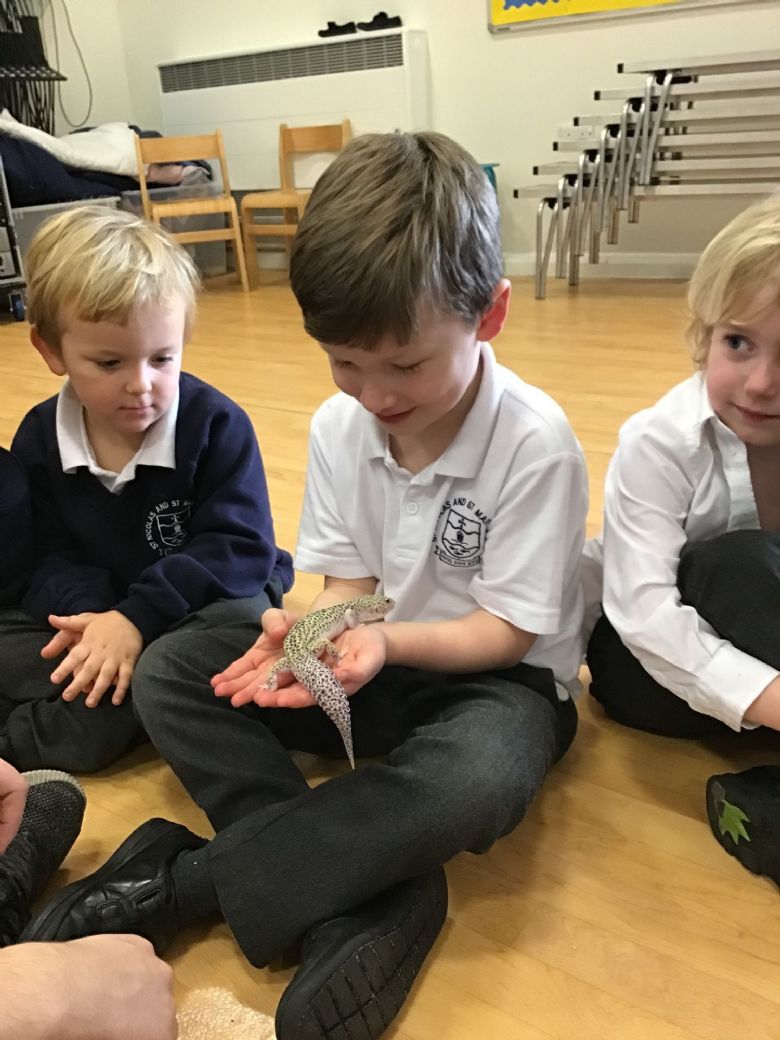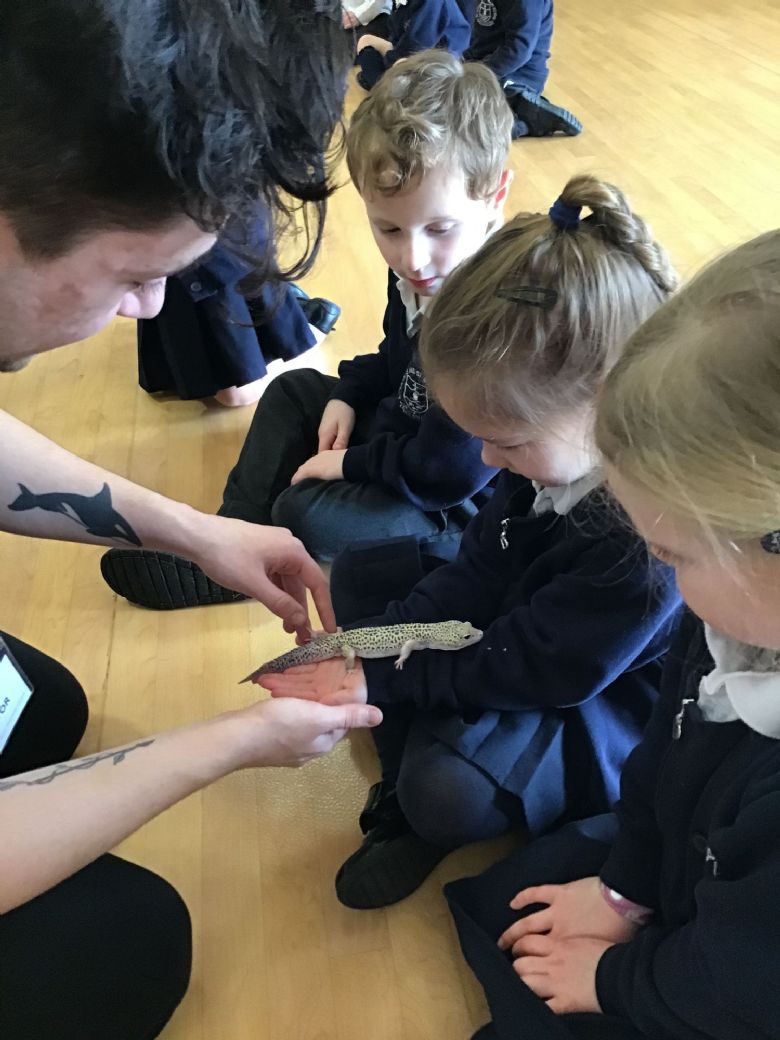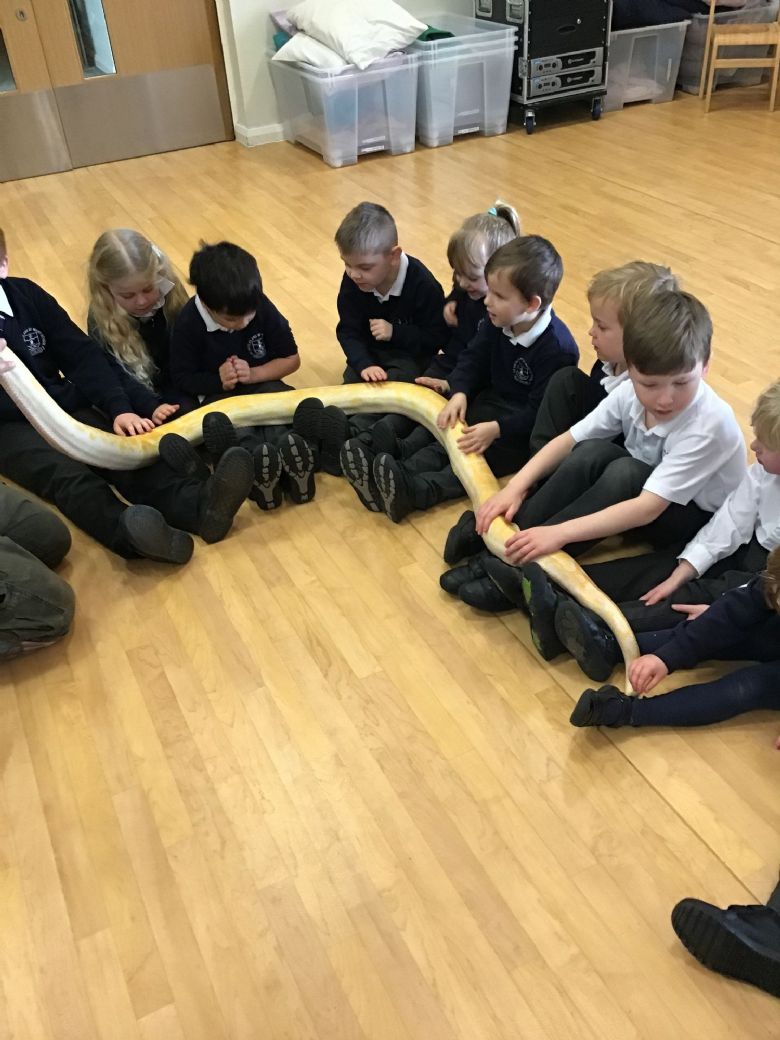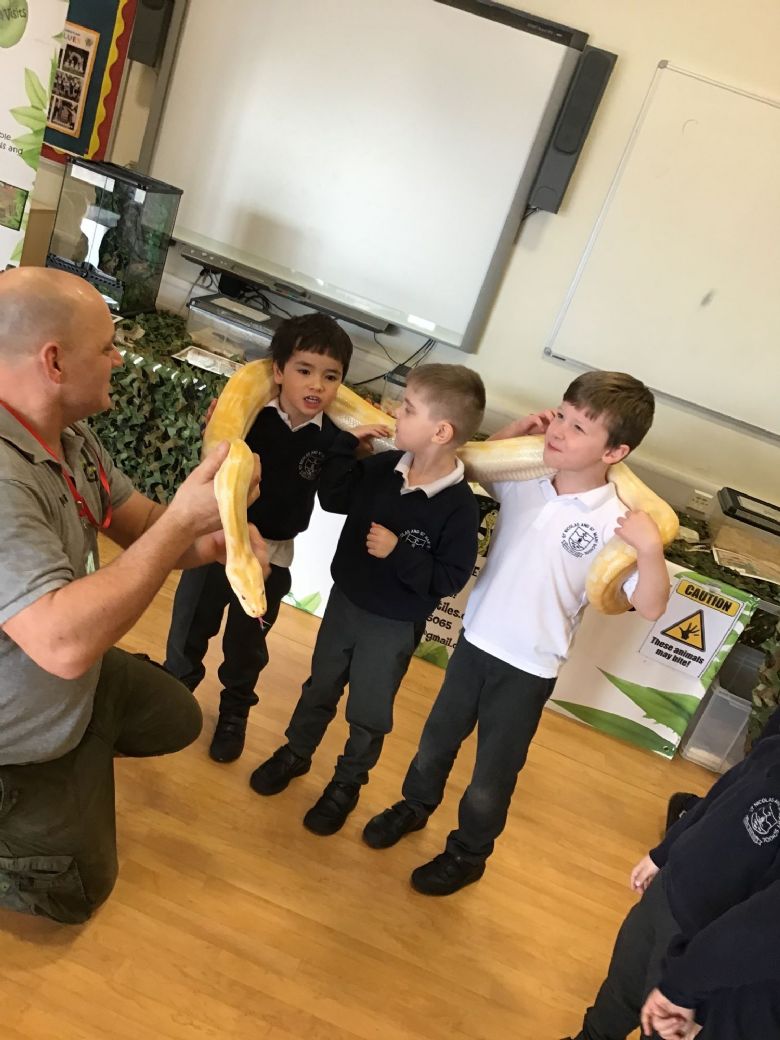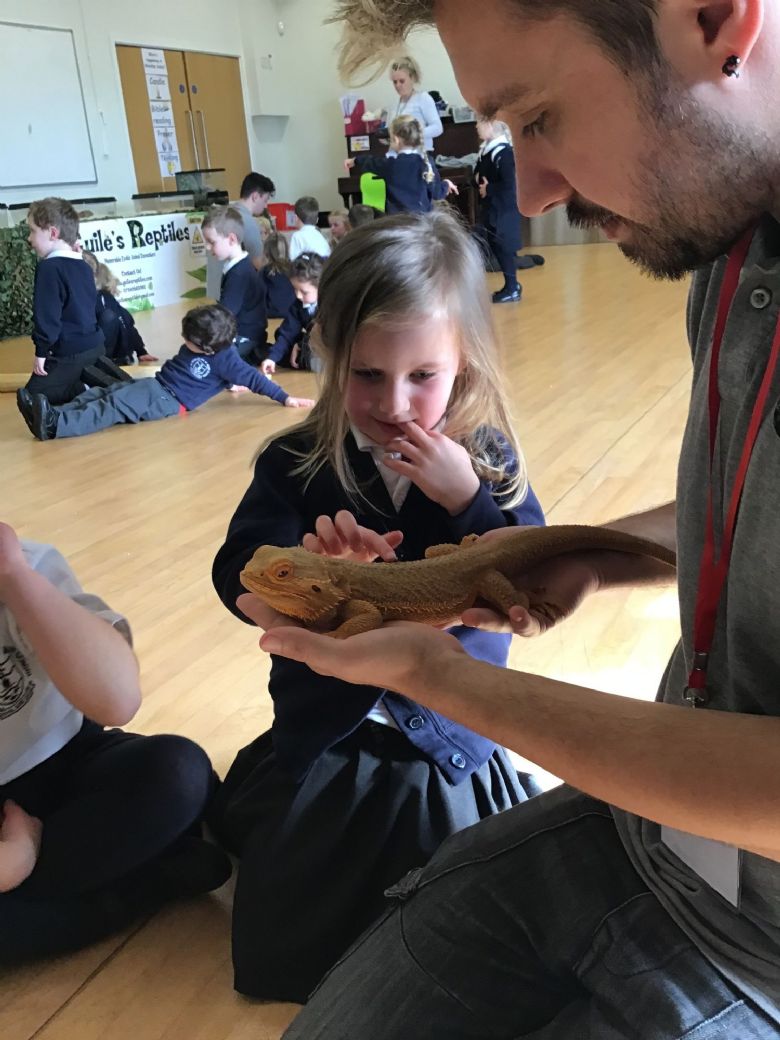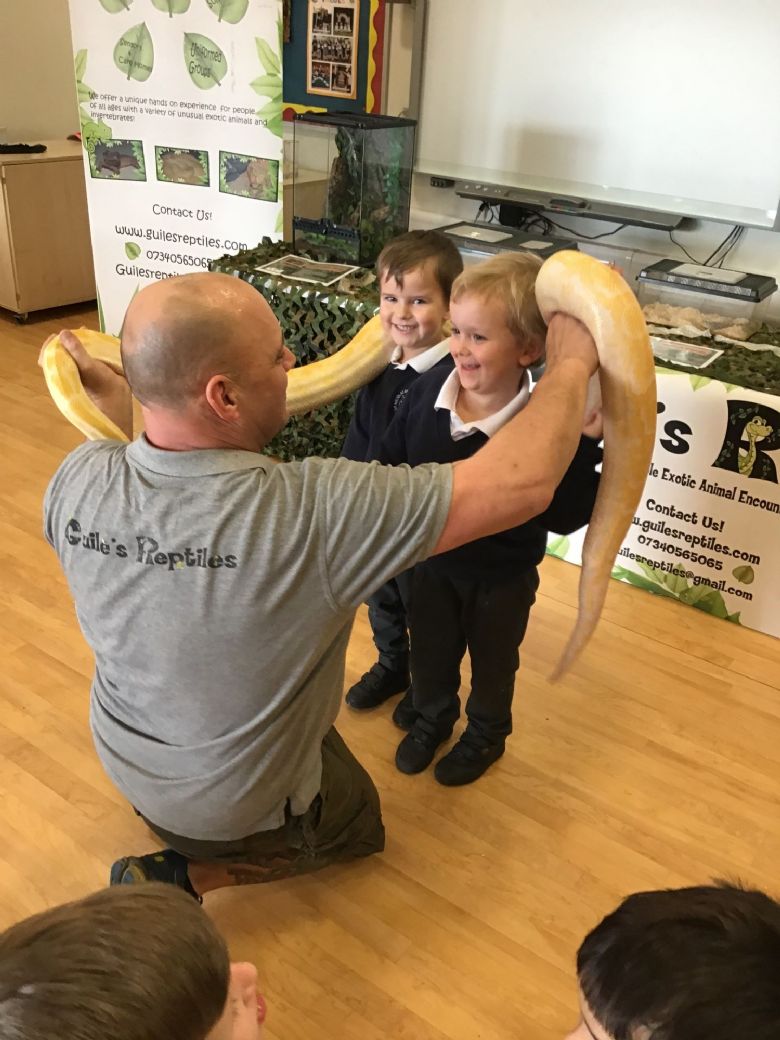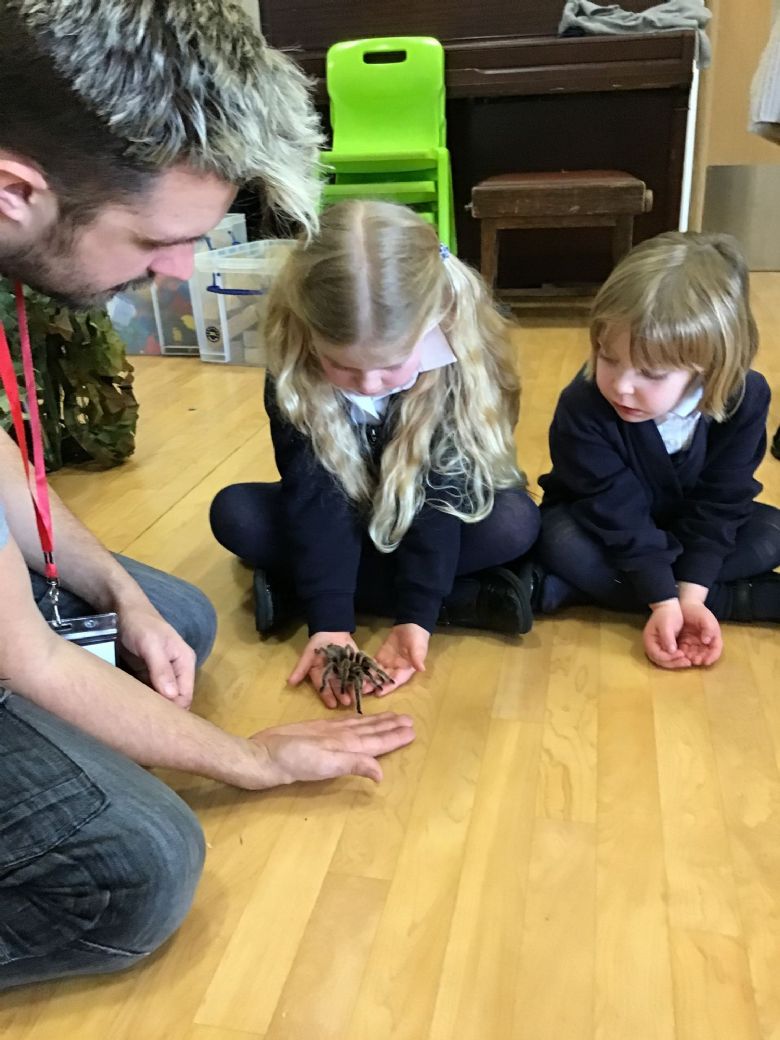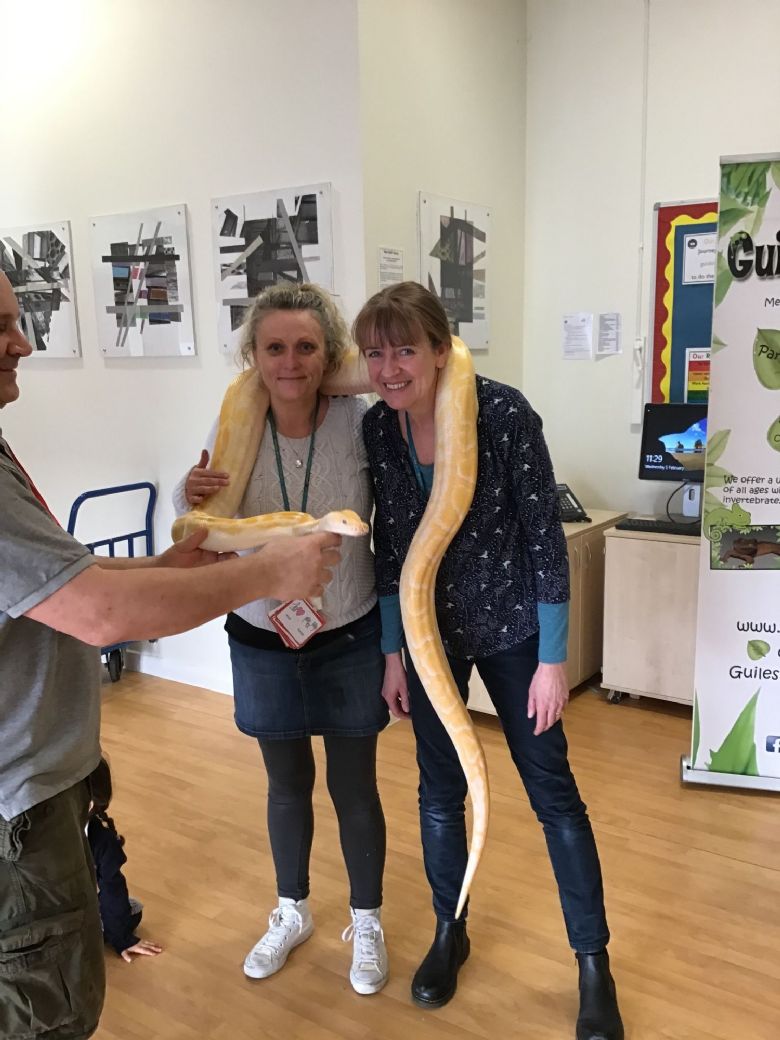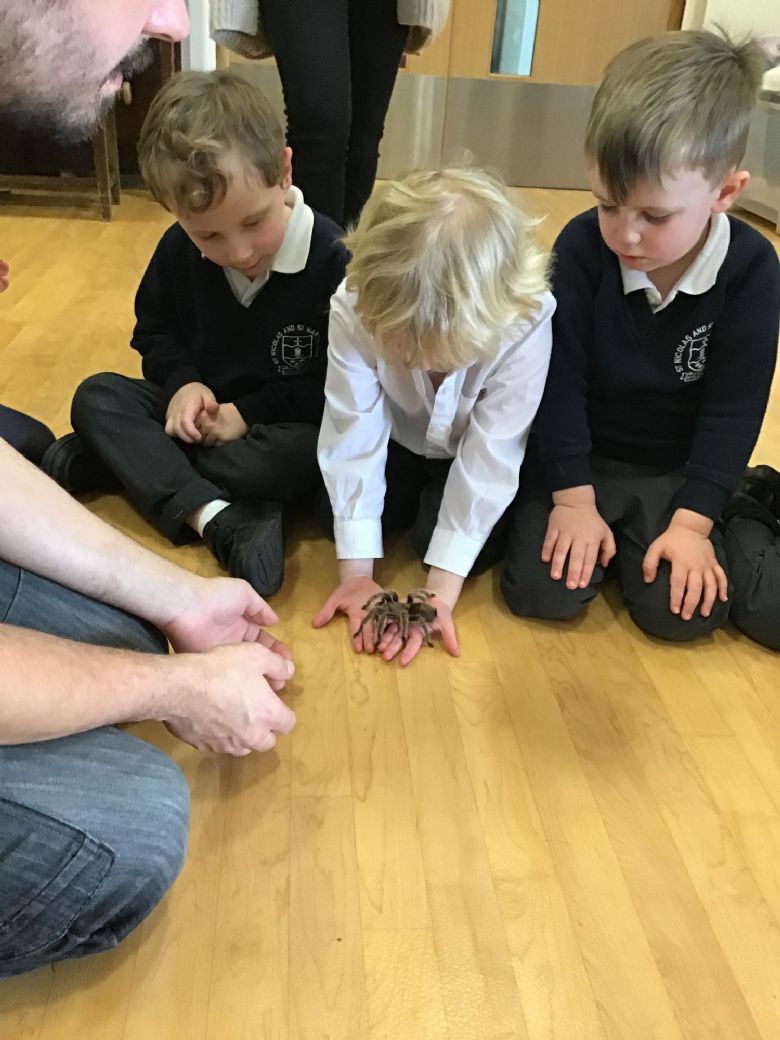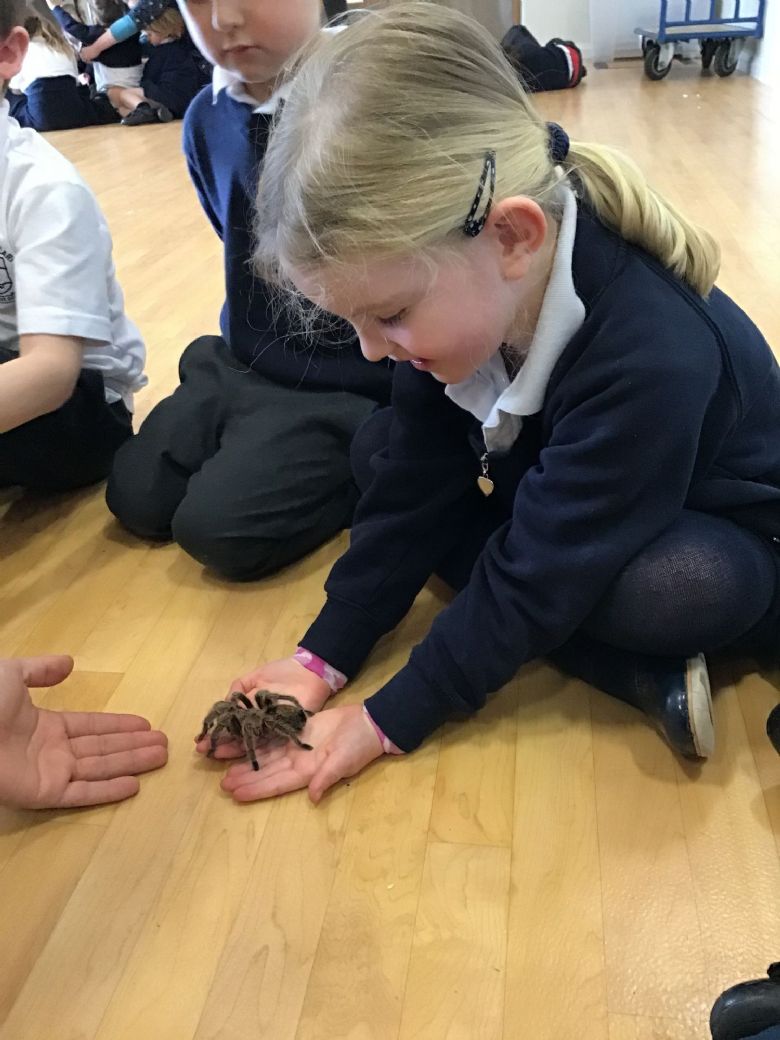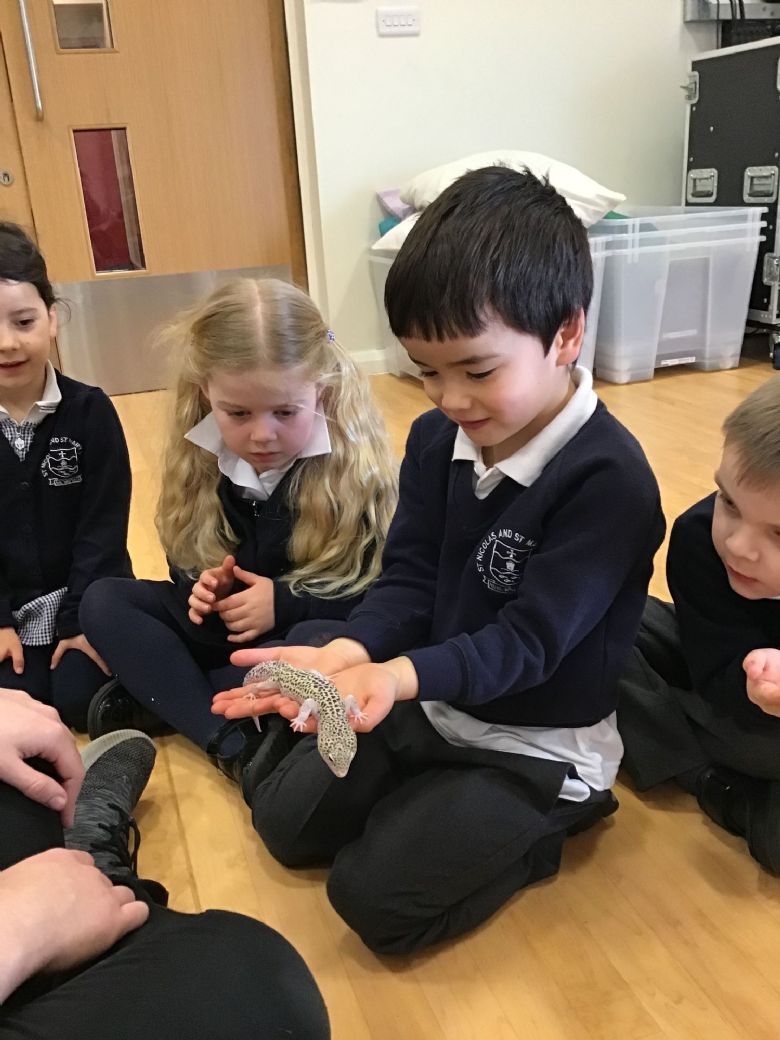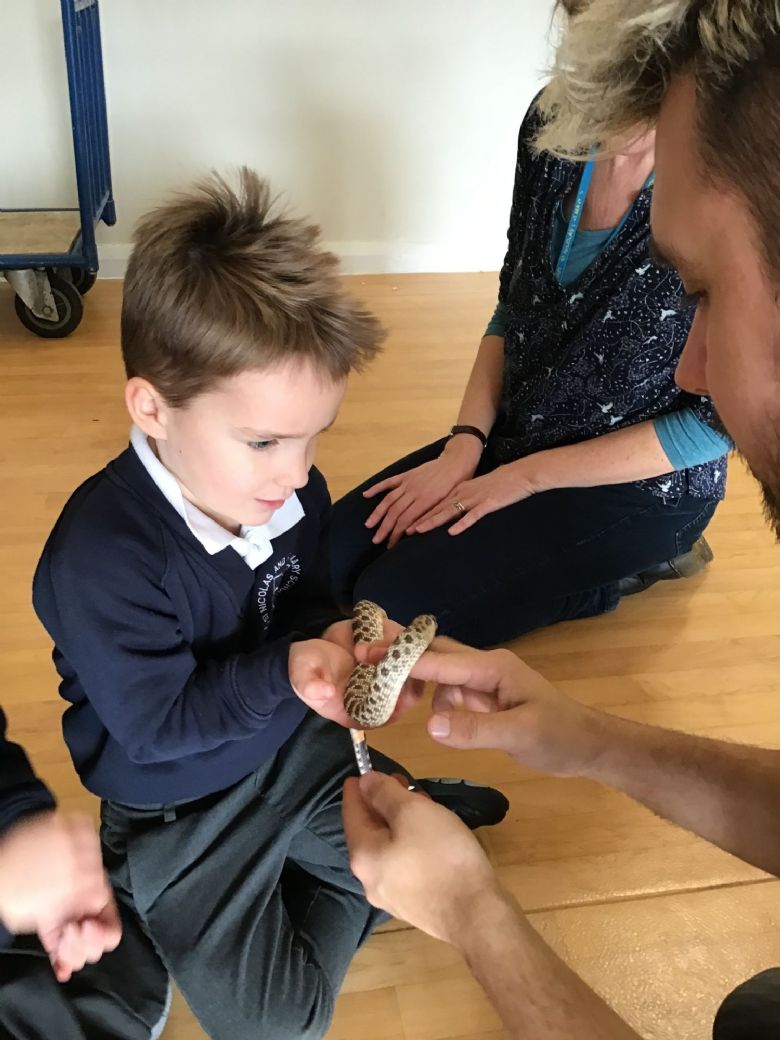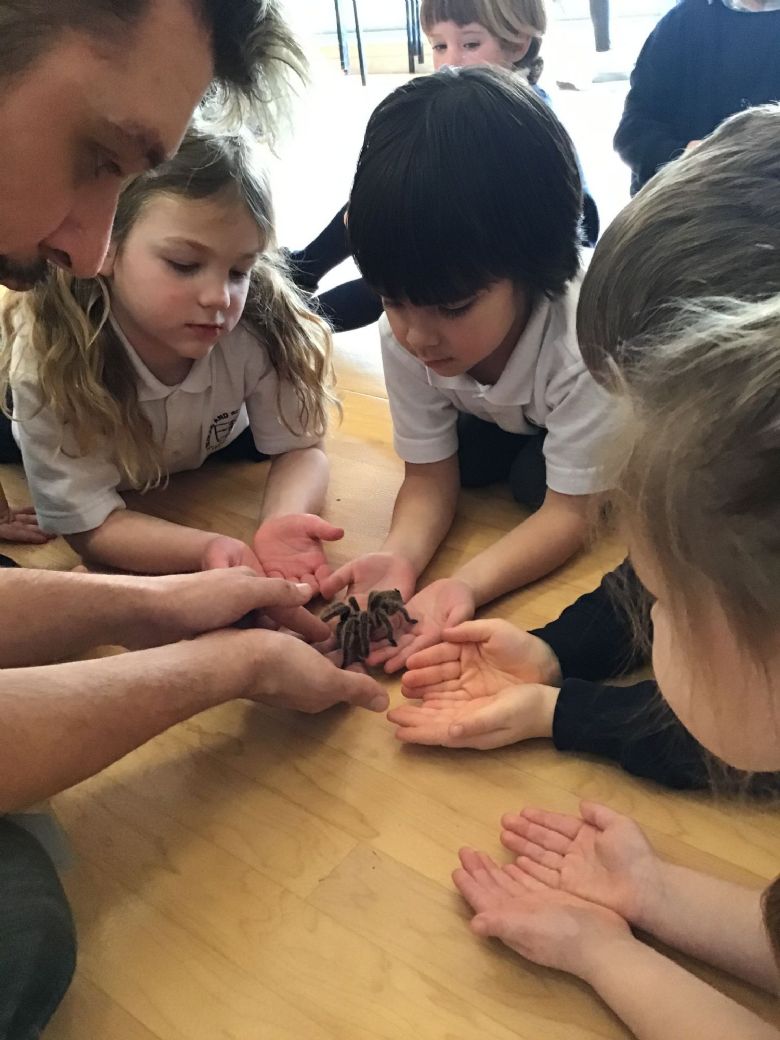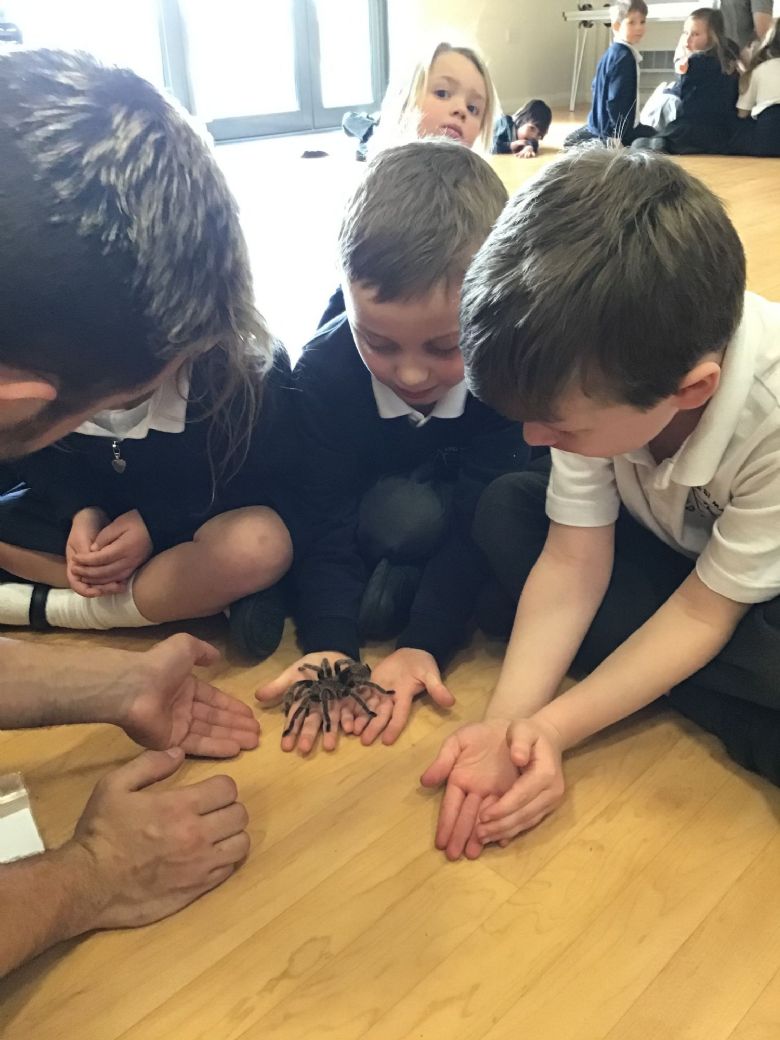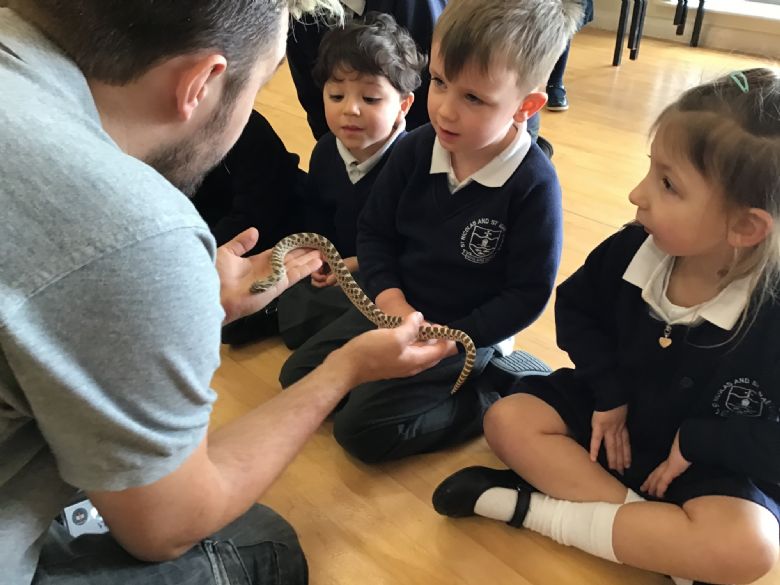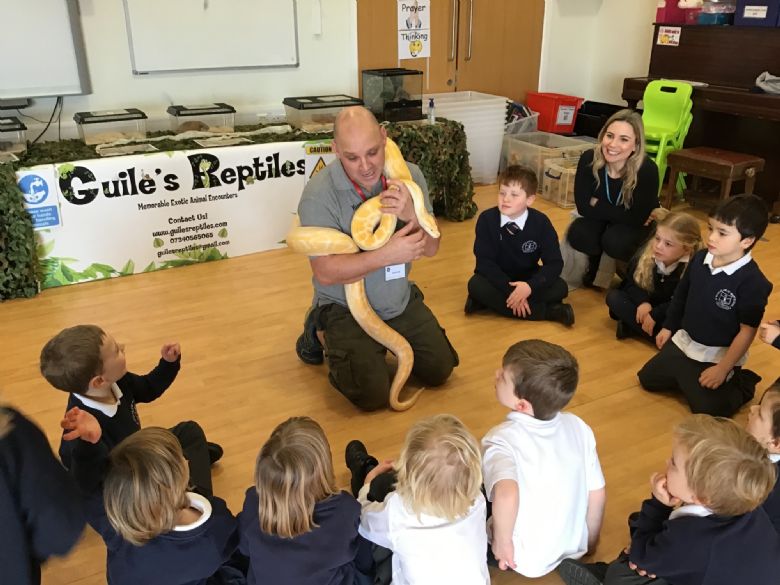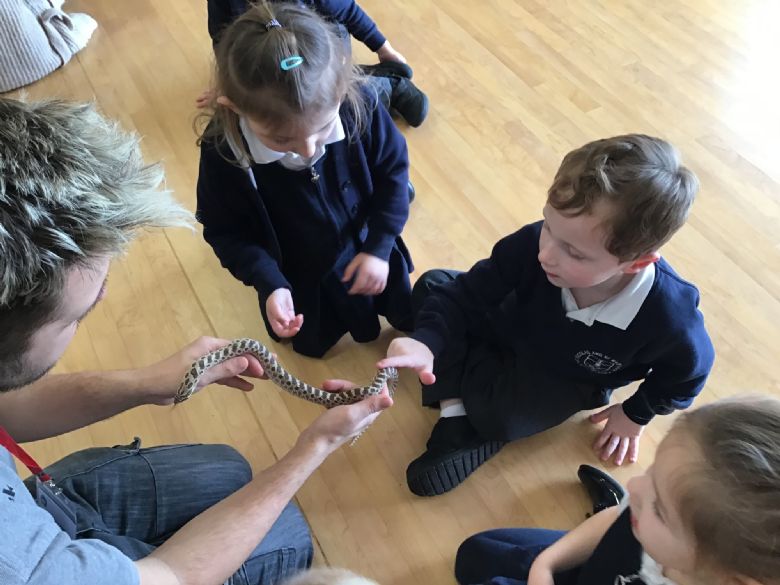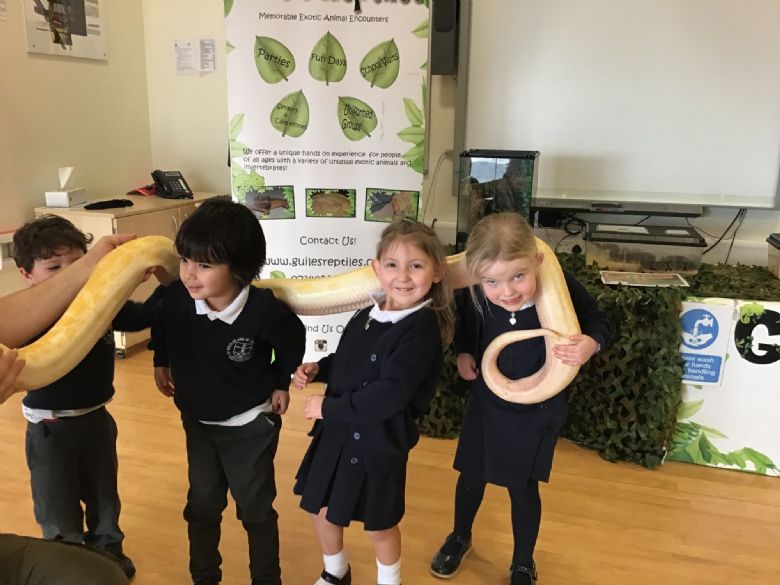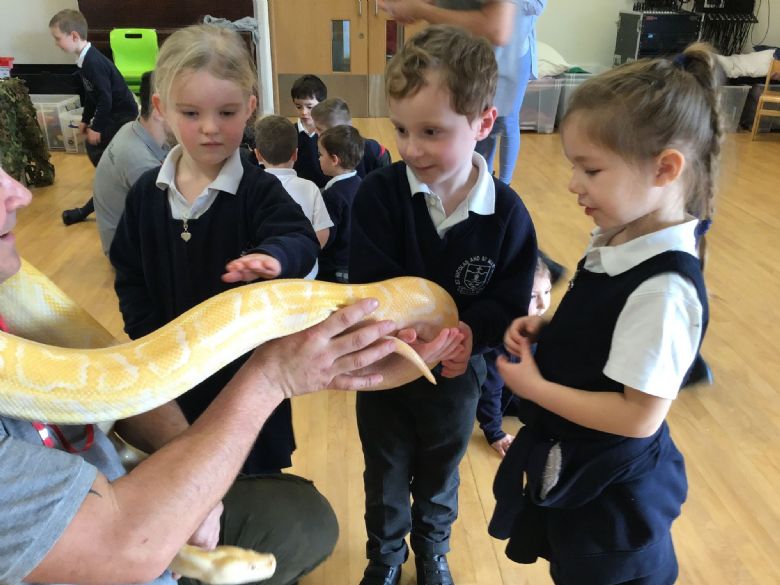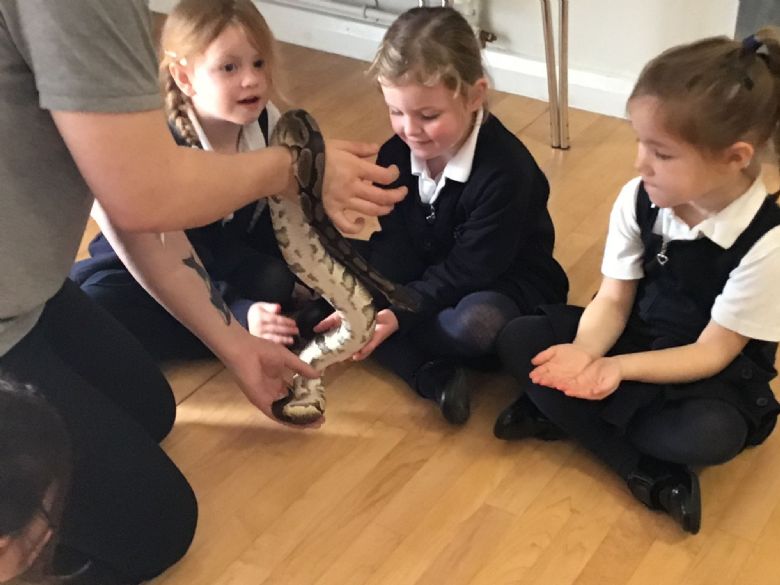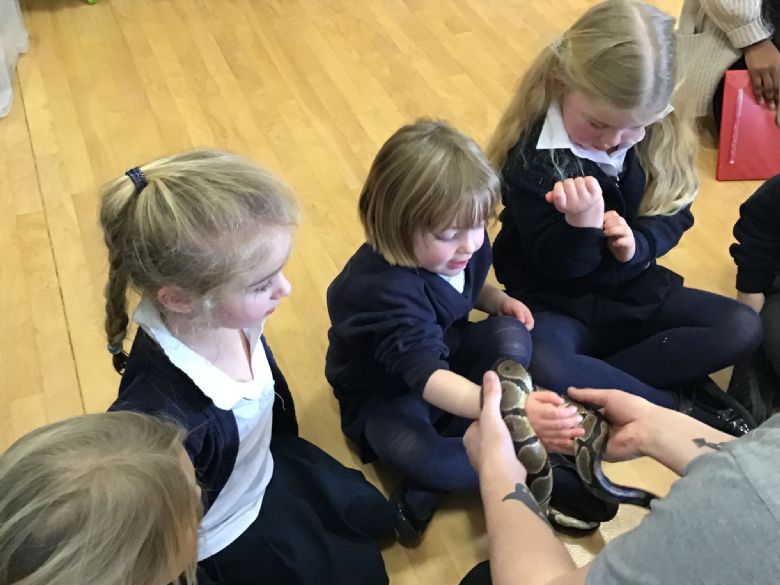 Chinese New Year - January 2020
The children have been finding out how Chinese New Year is celebrated. We learnt that each year is named after an animal and 2020 is the Year of the Rat. As well as cleaning our classrooms we have tasted prawn crackers, noodles, seaweed, sweet chilli sauce and soy sauce. As you can see from the expressions on the children's faces there were mixed reviews! "Sweet ... salty ... yummy ... crunchy ... like wiggly worms ... yucky!!" were some of the words used to describe the textures and tastes. During P.E the children were able to use the dragon head and created their own dragon dances to the Chinese music.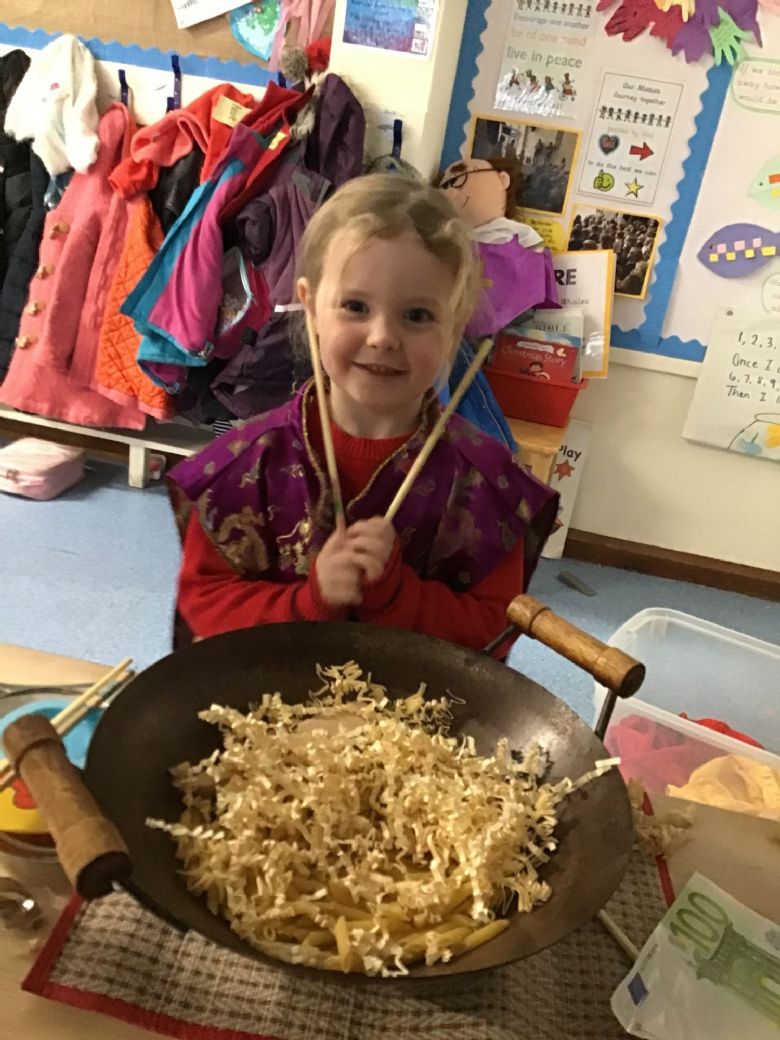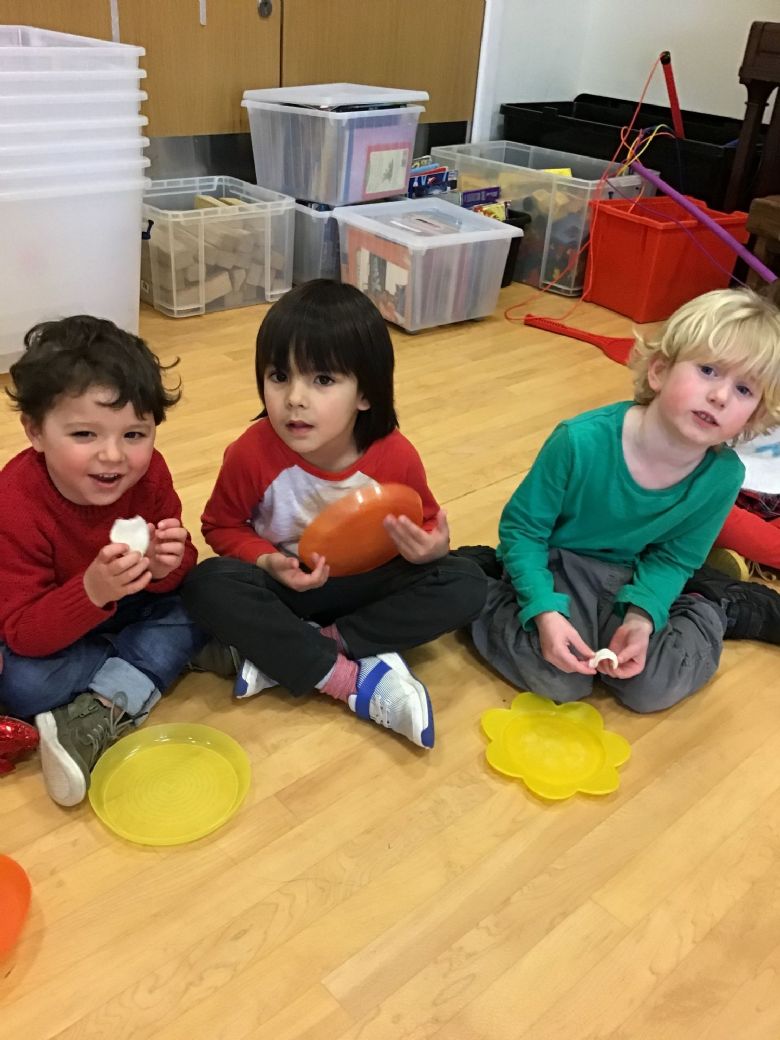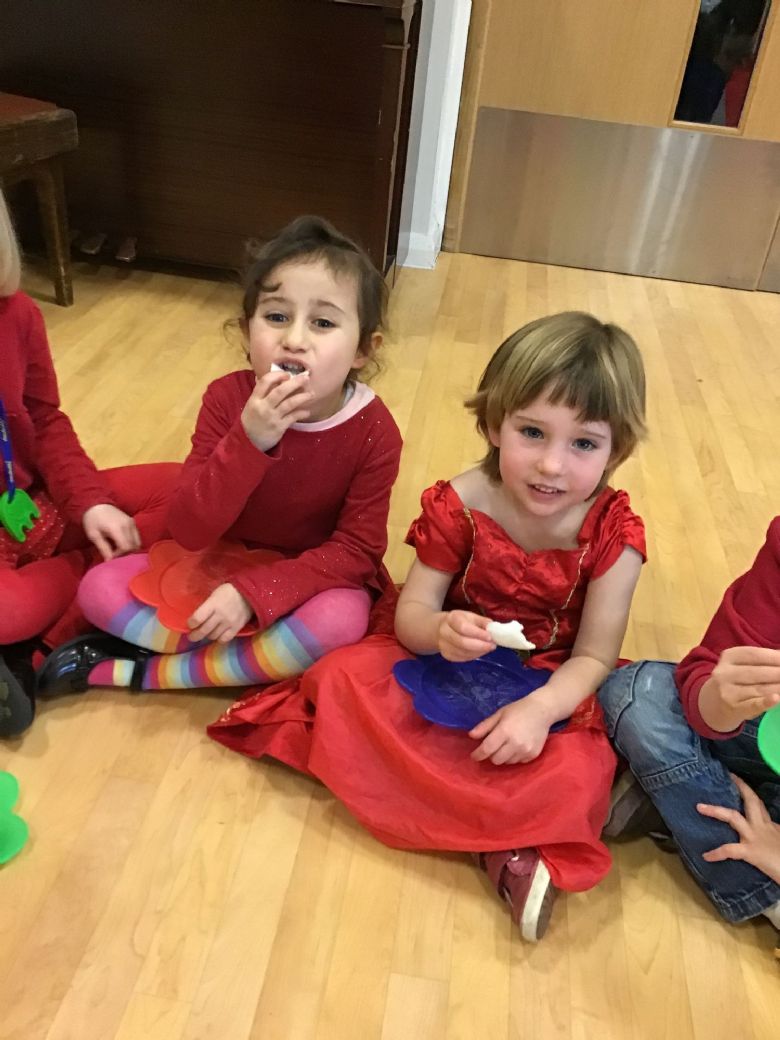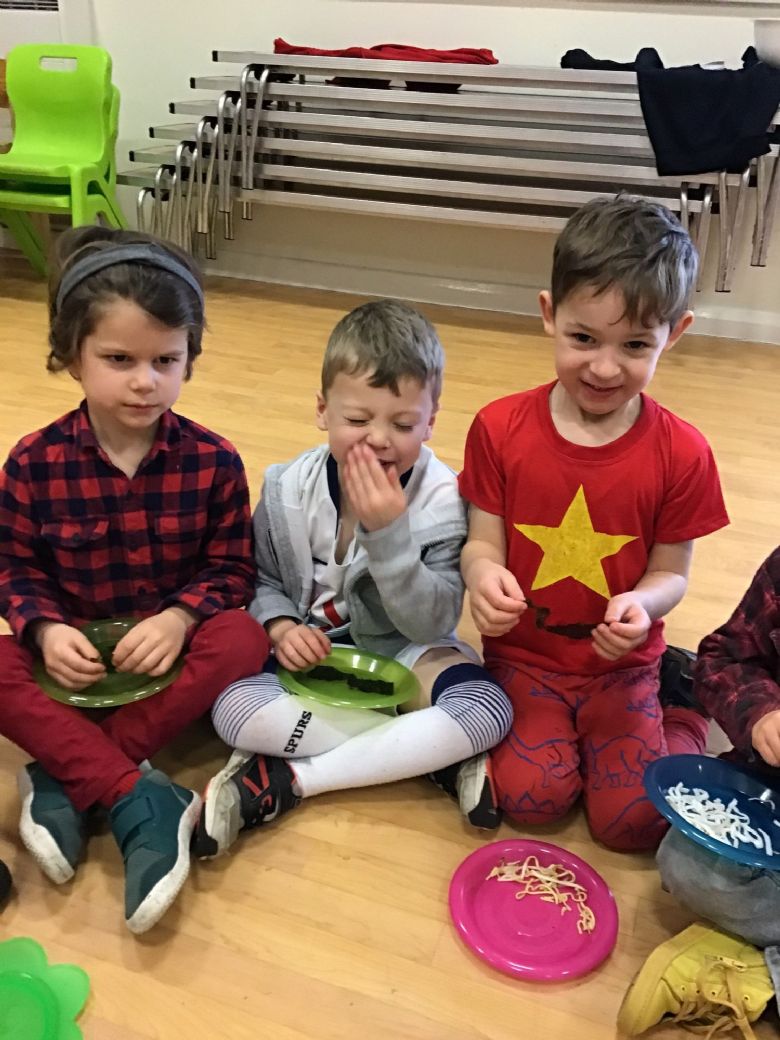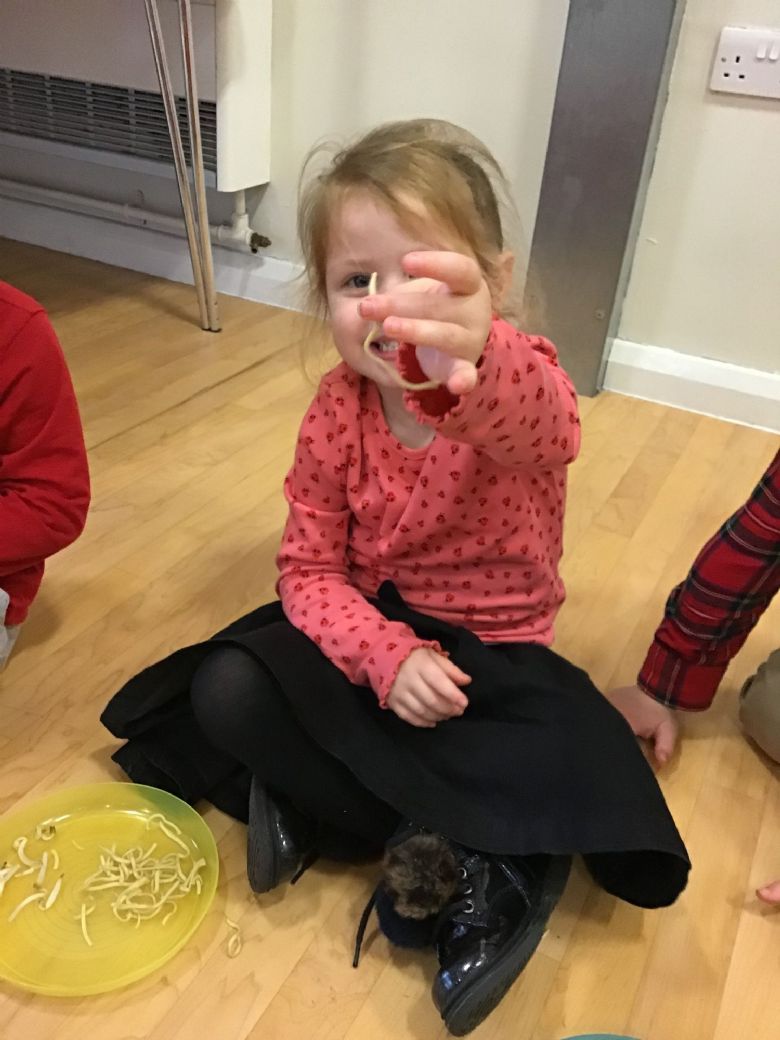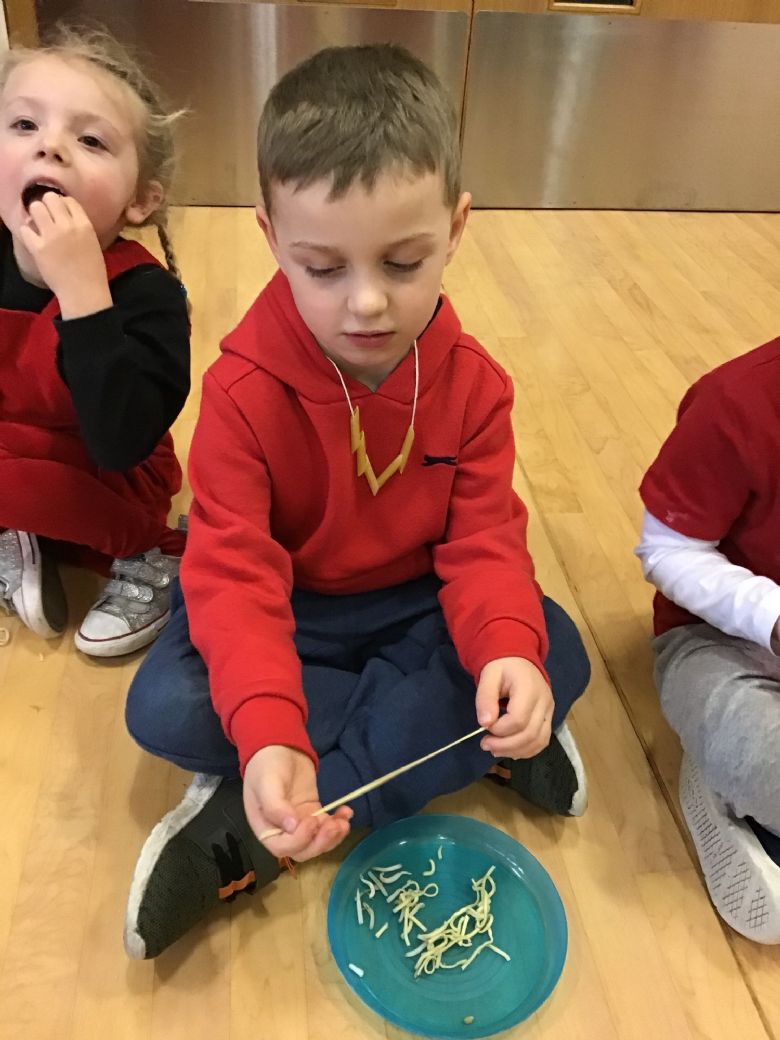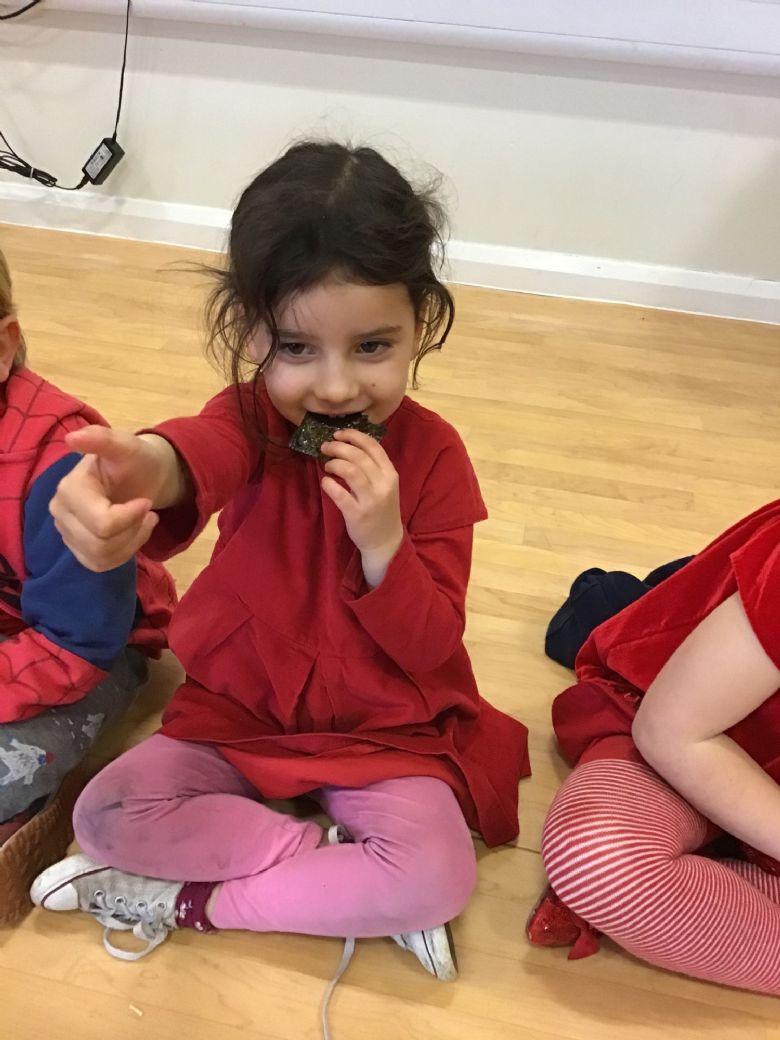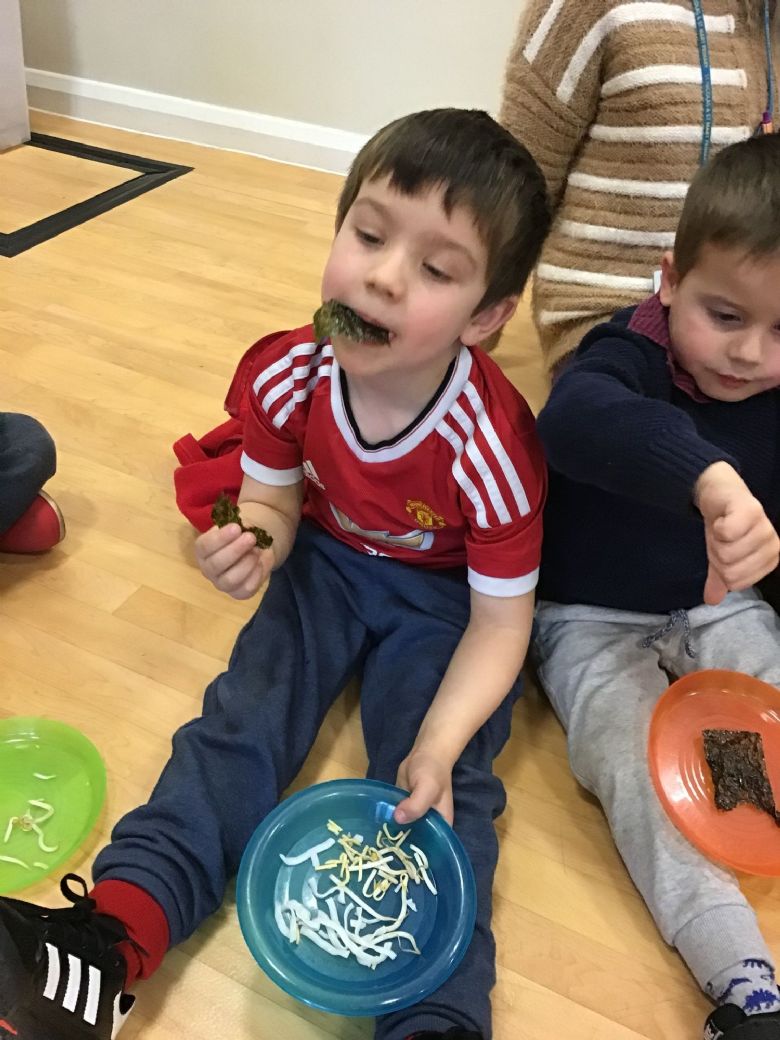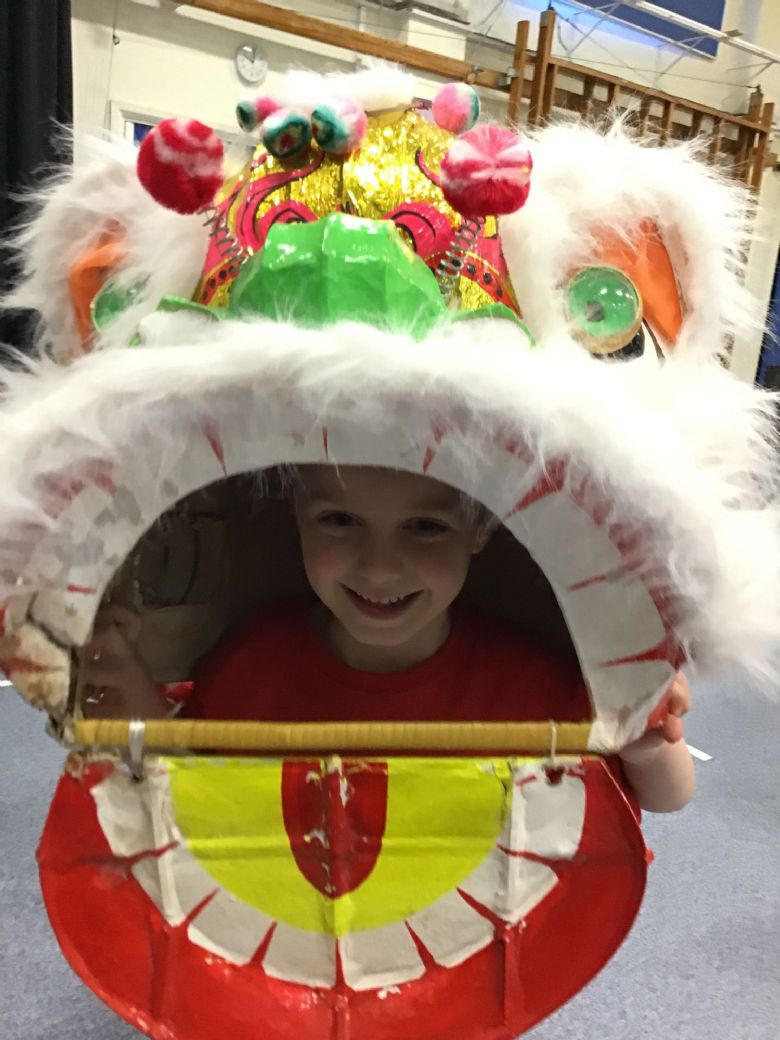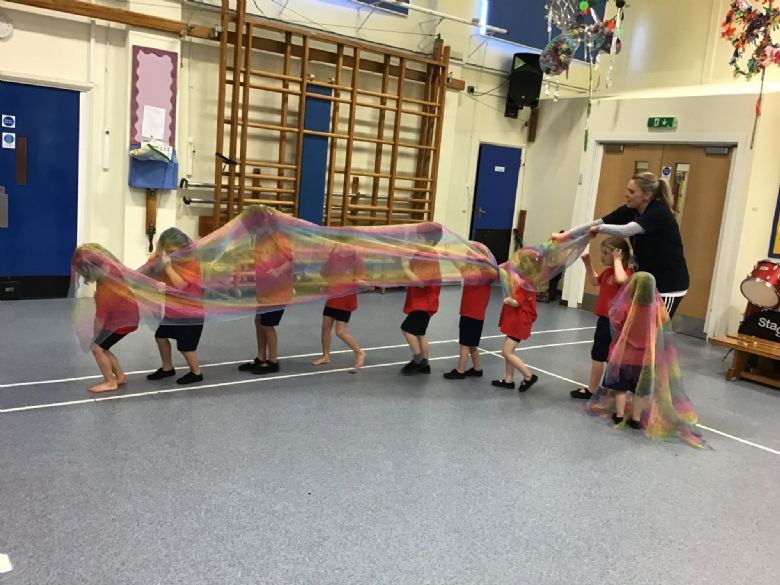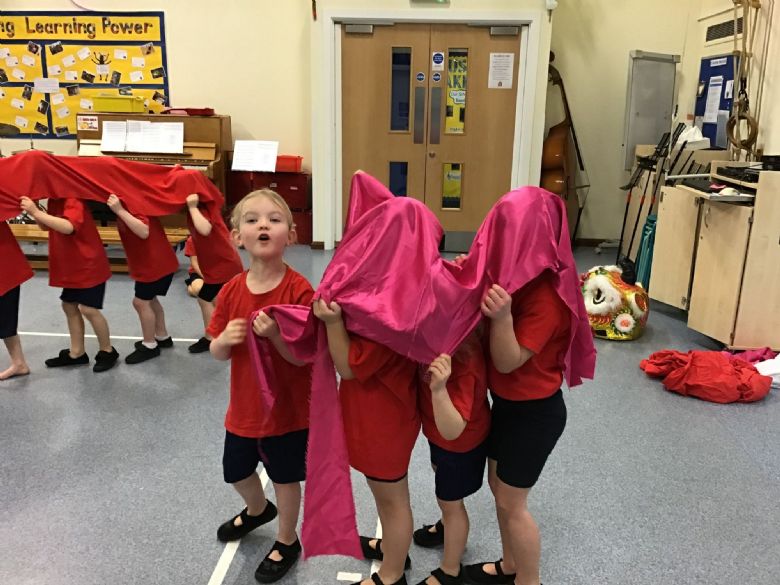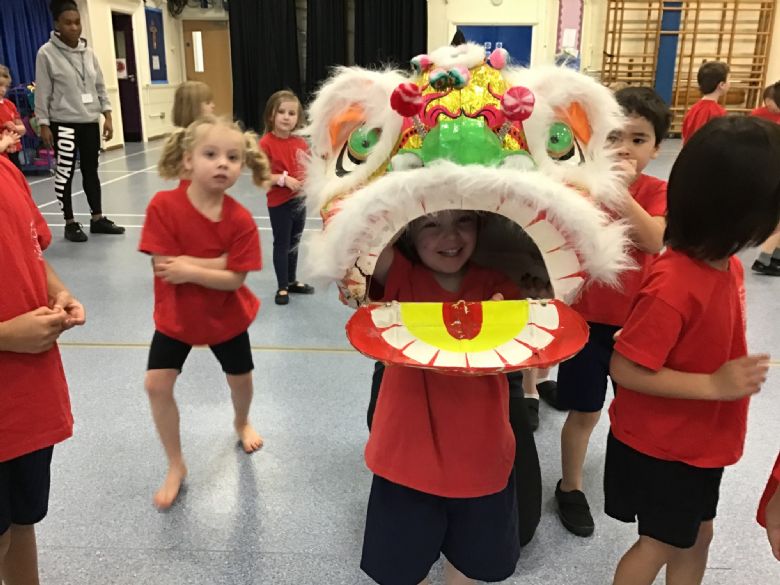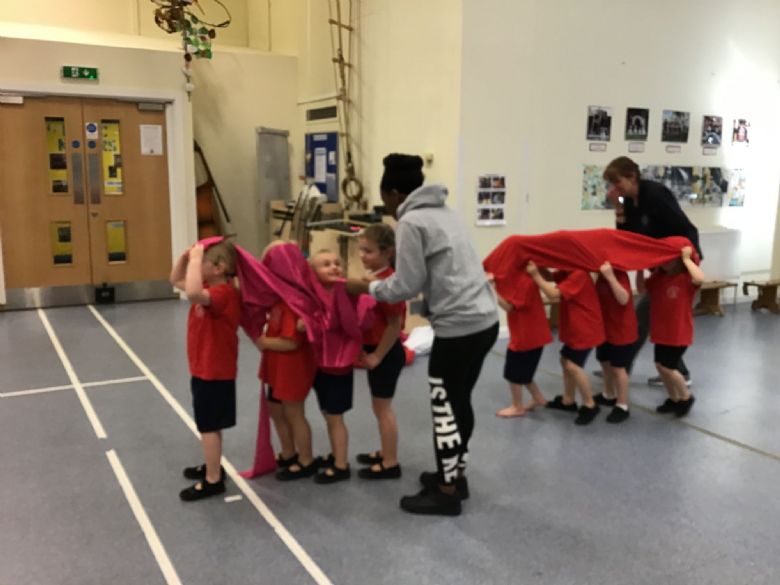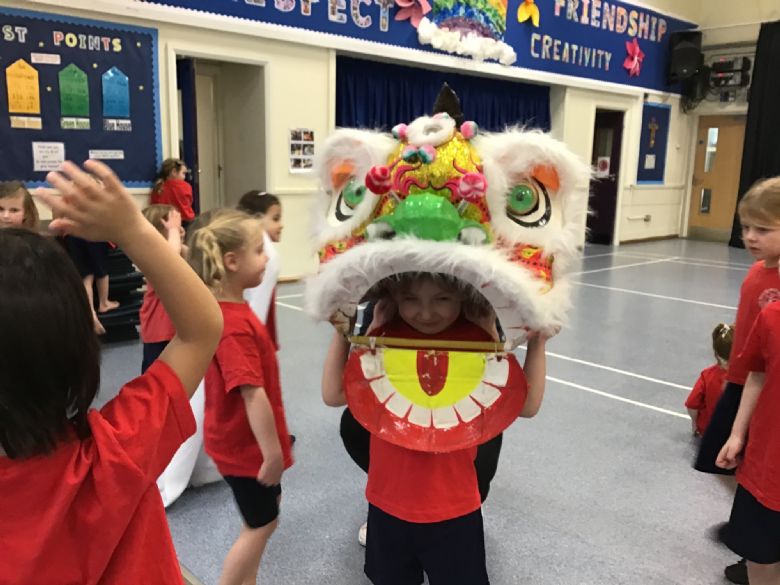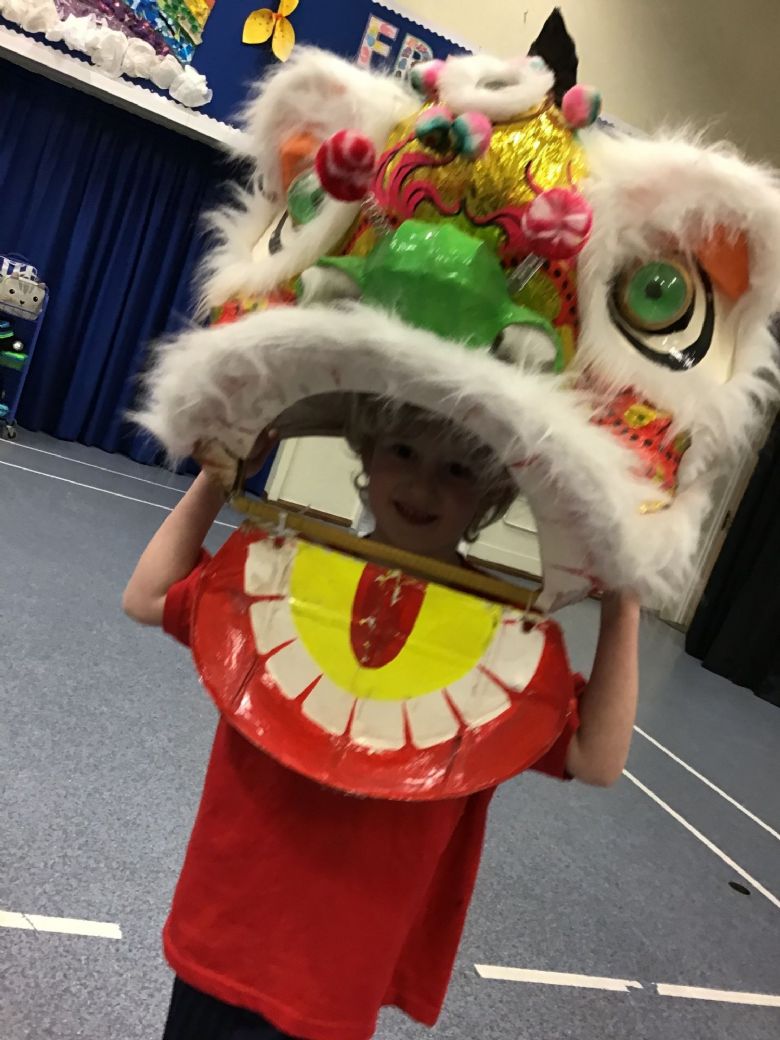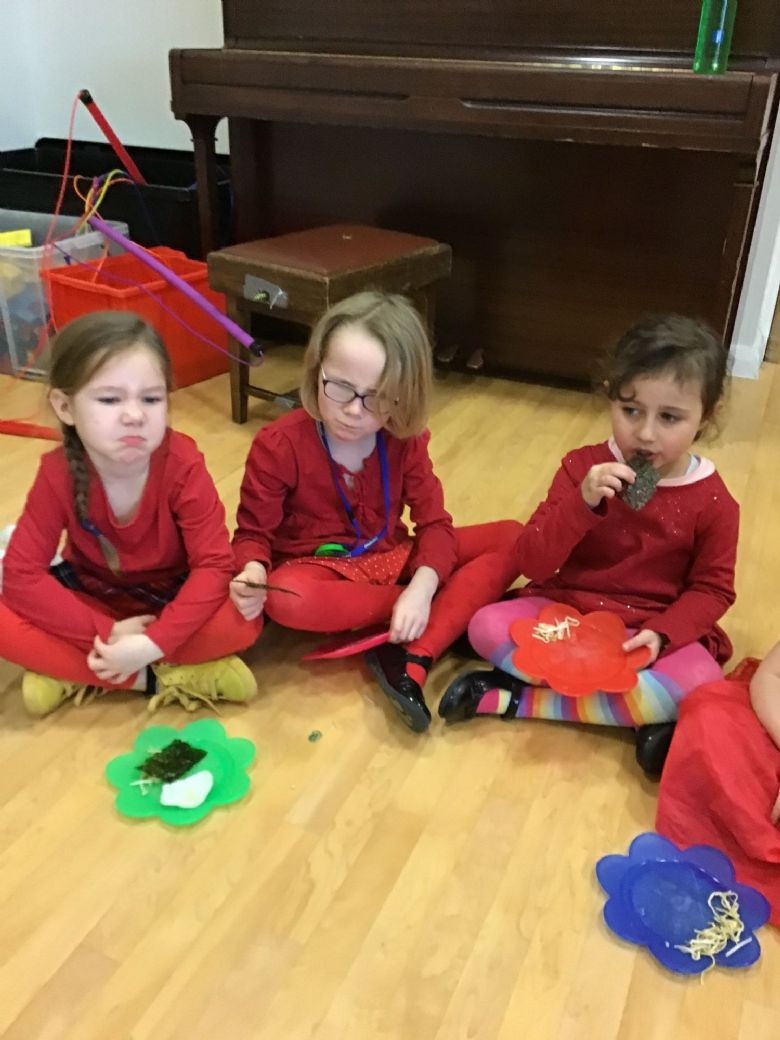 Clay workshop - 24th January, 2020
To celebrate our school's 50th Anniversary the children attended a Clay Workshop held by Mr. Etherton. He explained how to manipulate the material using a rolling pin and how the resources could be used to decorate the tile or brick they made. The children then had the freedom to explore the clay off cuts and be creative. At the end one of the children asked, "Can we come back again another day?"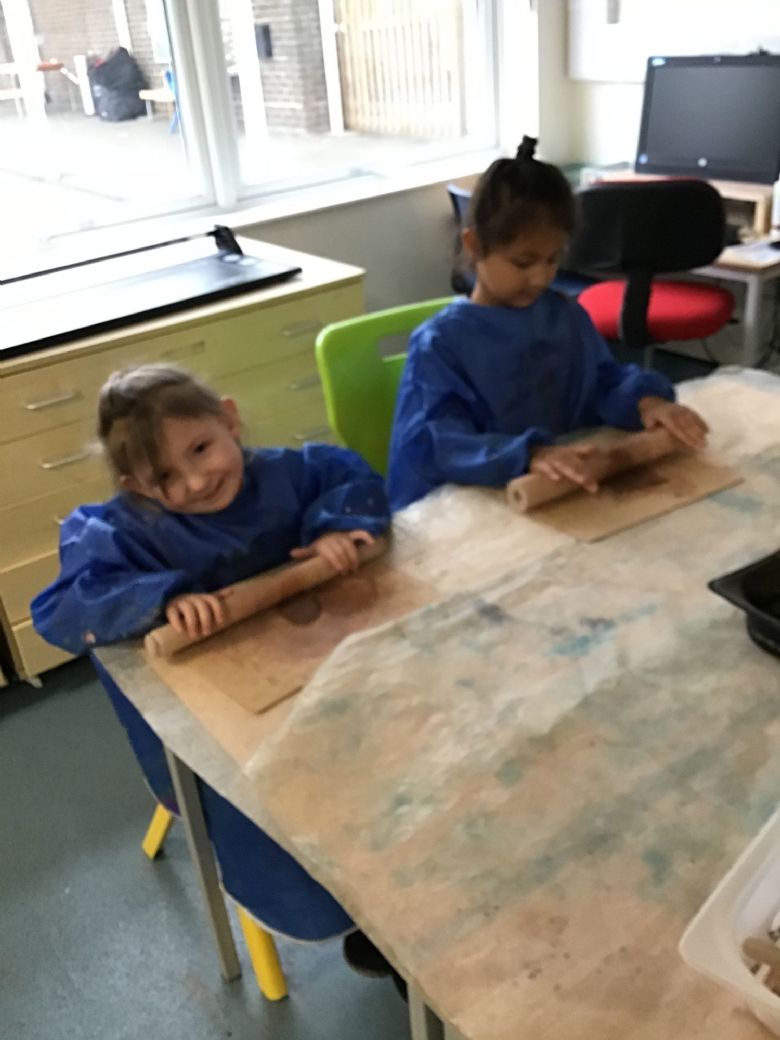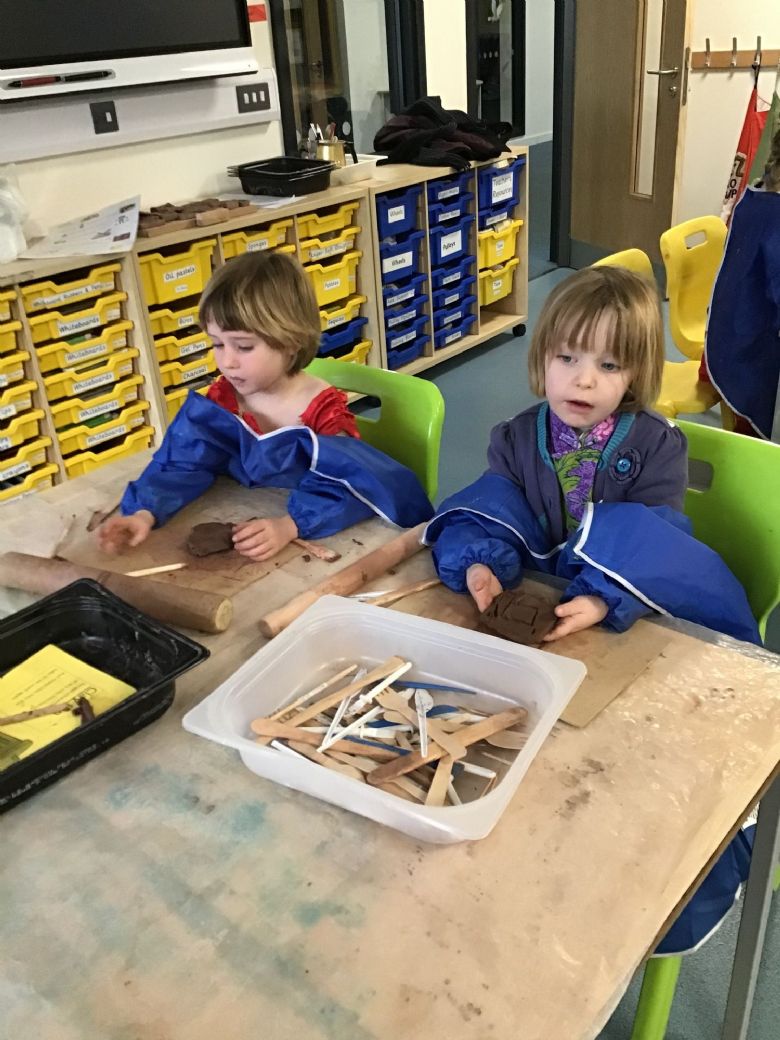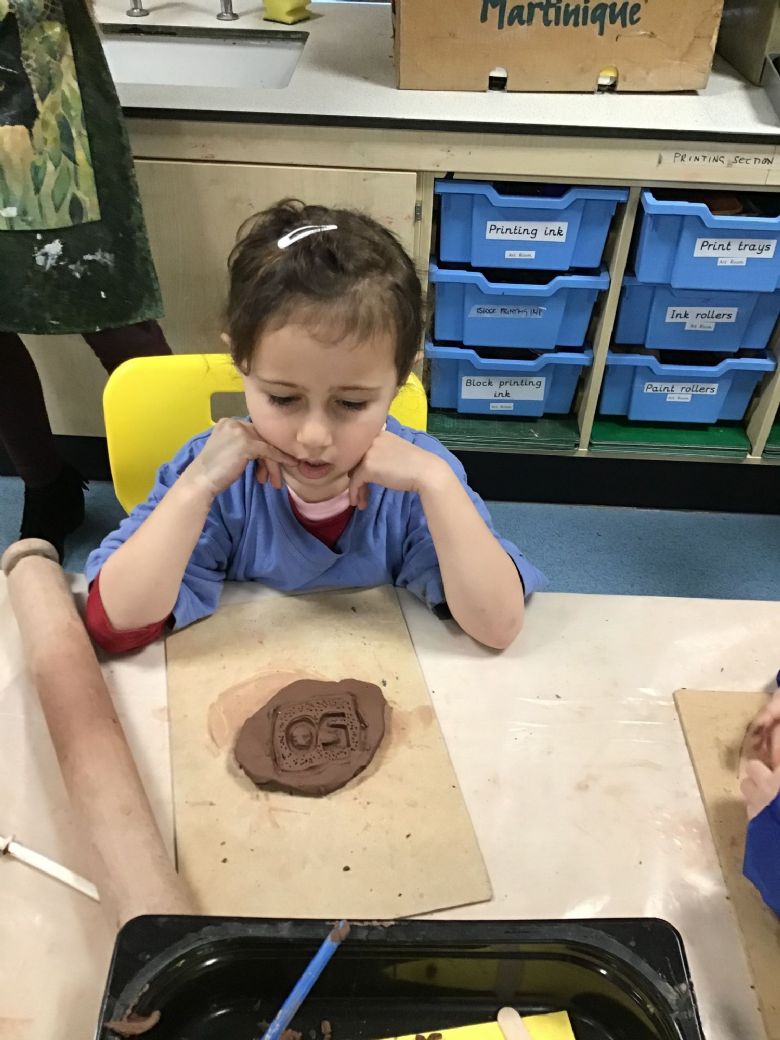 The Gigantic Turnip - 24th October, 2019
Openbox Theatre visited on Thursday and Ken and Ian read The Gigantic Turnip. The children then got to act out the story using props. We learnt to be Tough Tortoises and keep trying even when things are tricky. The mouse, even though small, was able to make a contribution in pulling up the turnip. Everyone can play a part in making a good team!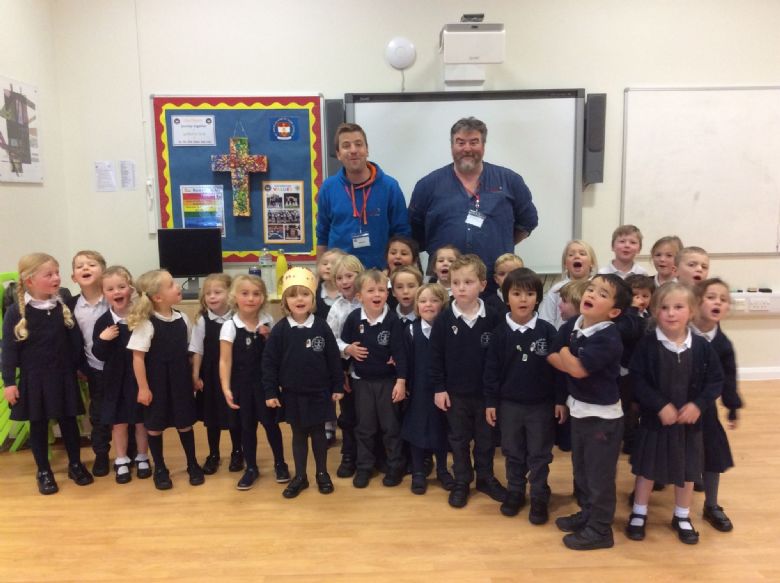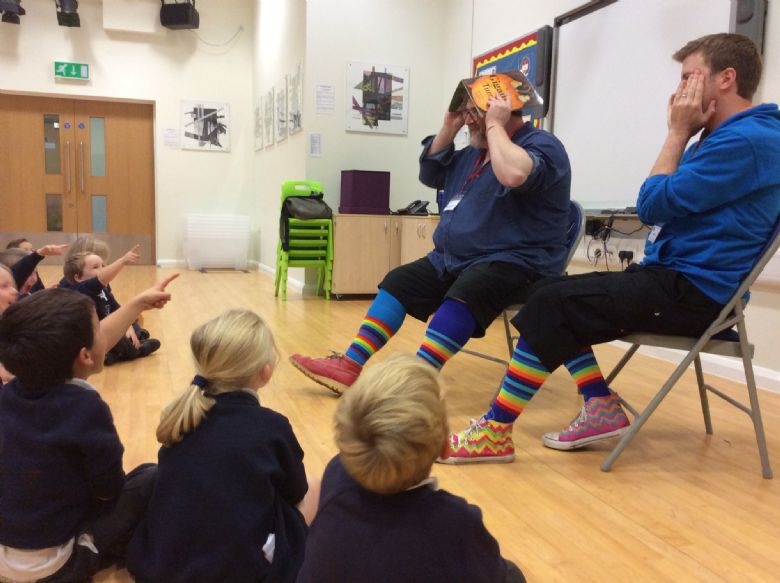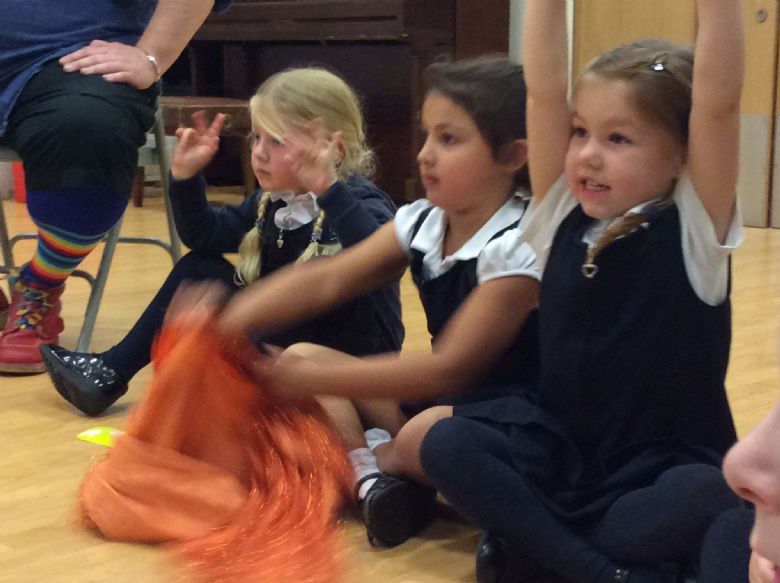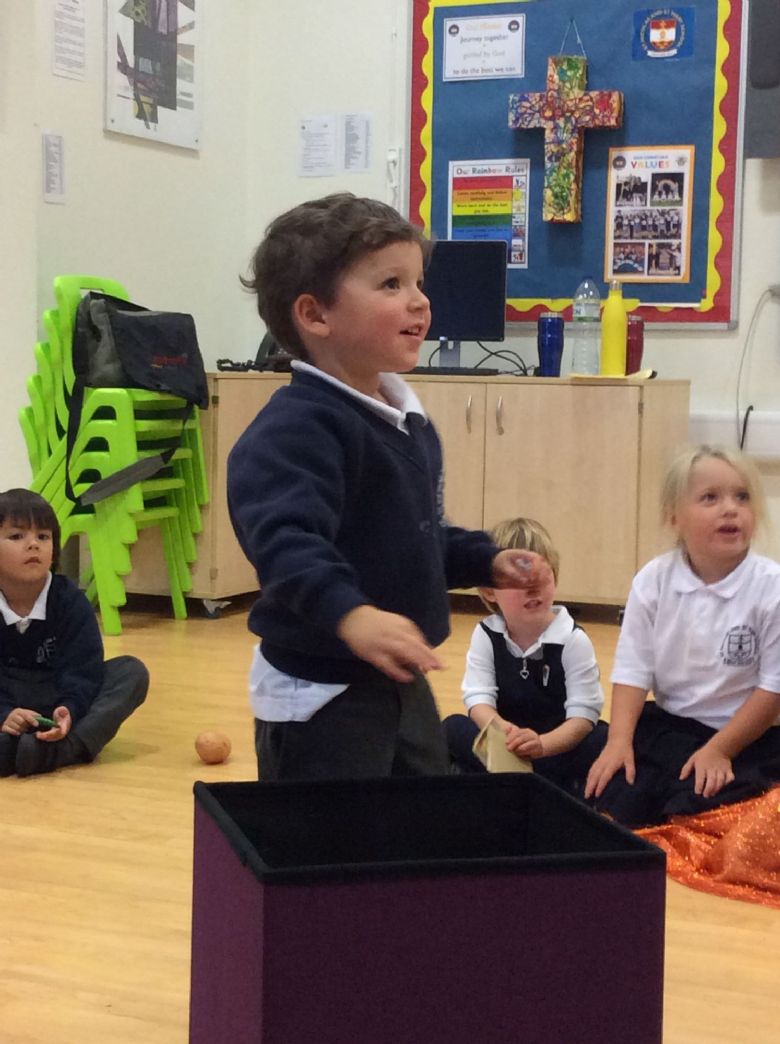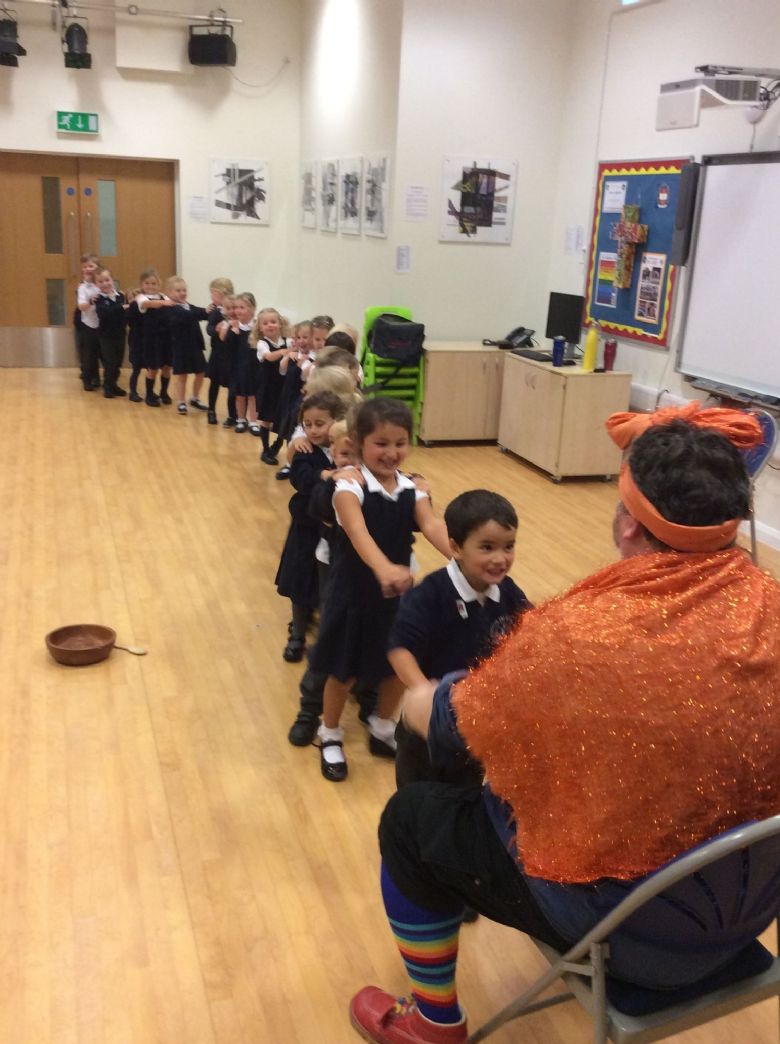 We're Going On A Bear Hunt!! - 4th October, 2019
The Reception children took part in their first Forest Friday today. Mysterious letters arrived in the Blue Whale Class and the Grey Whale Class. Somebody needed our help so we followed the clues and we found two bears!
The Blue Whales named theirs Huggy Rainbow Bear and the Gray Whales named theirs Shreddie. They will live in our classrooms during the week and go on sleepovers at the weekend.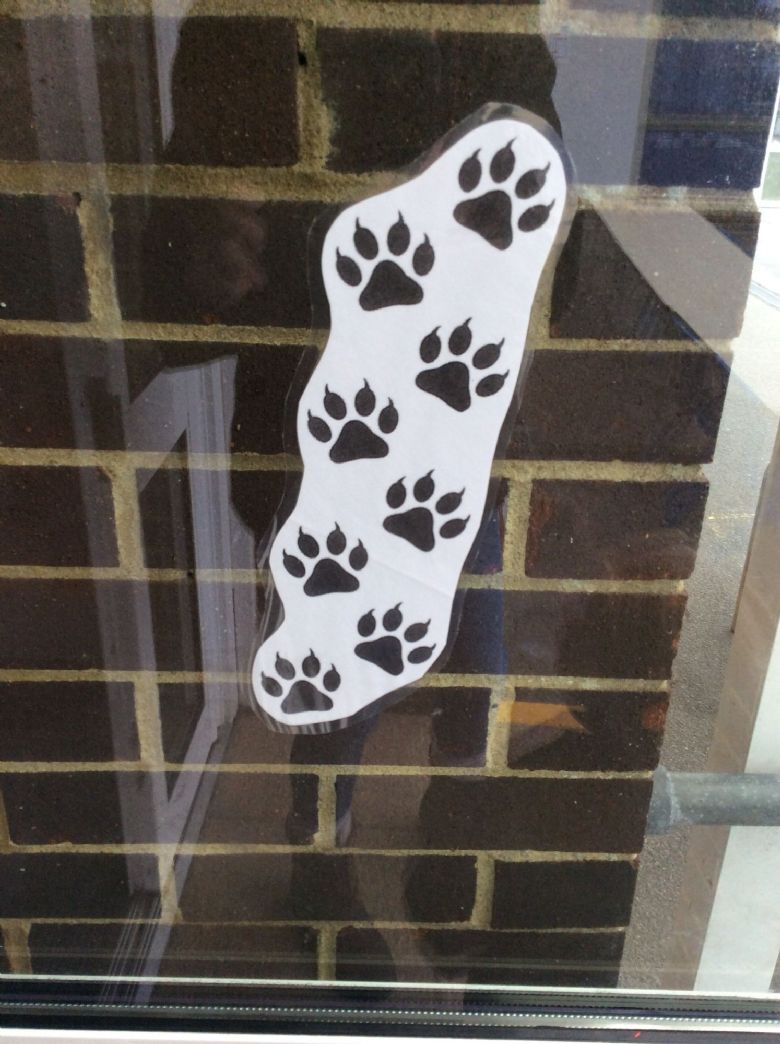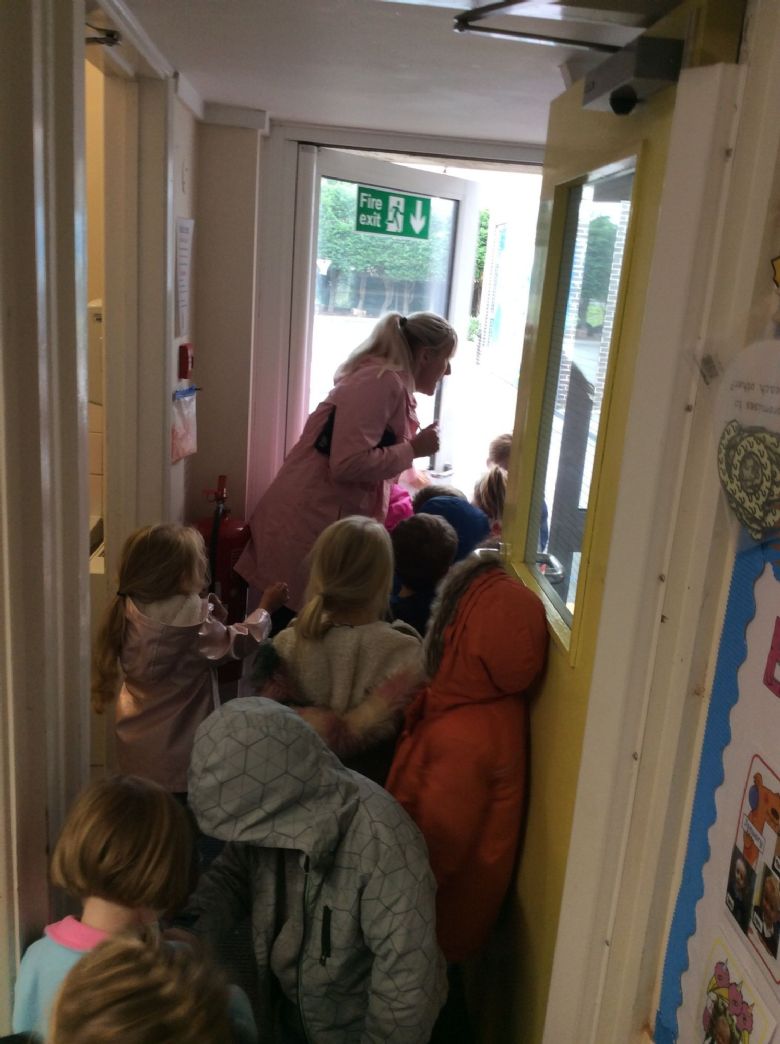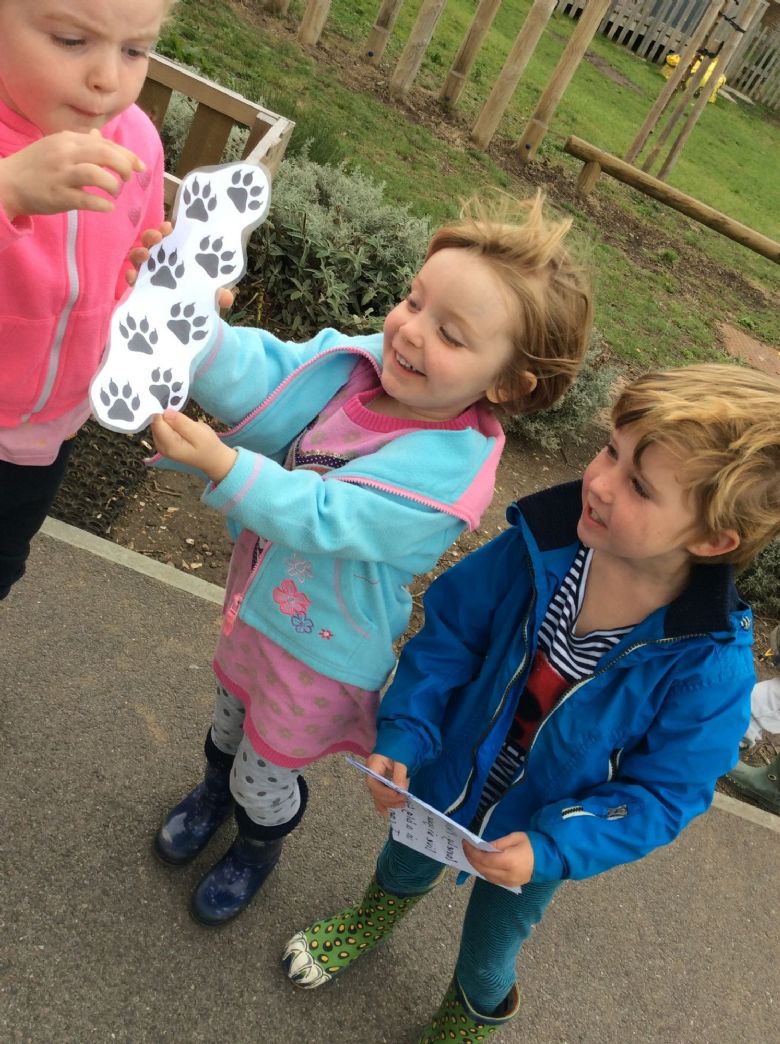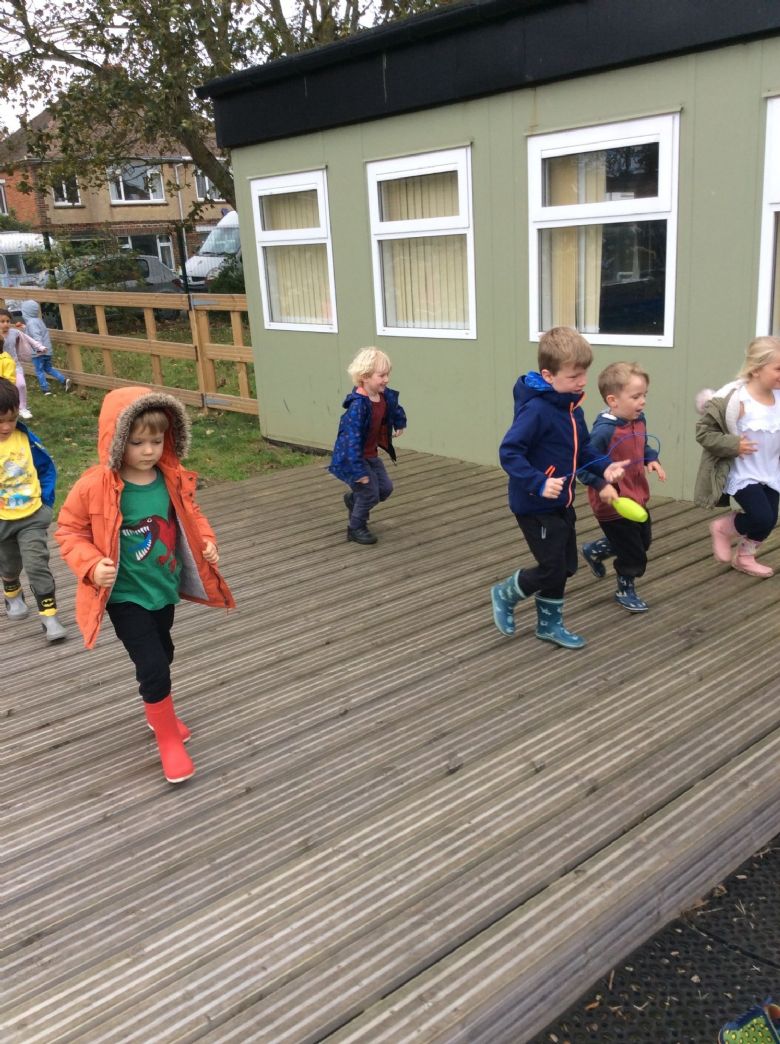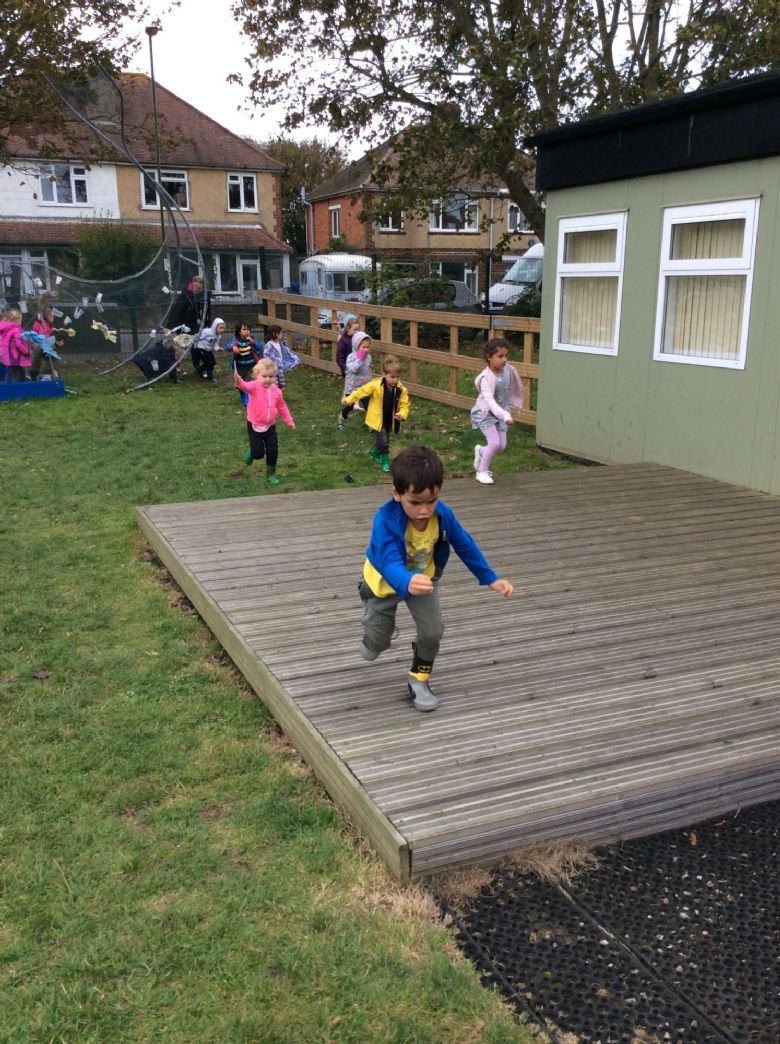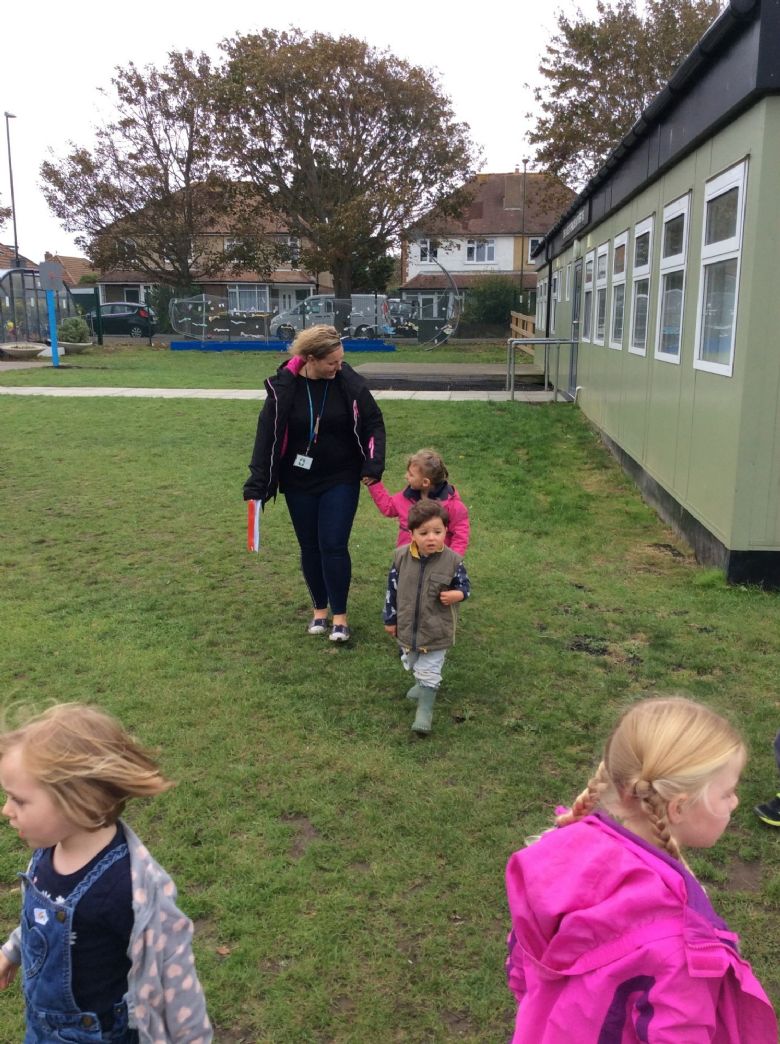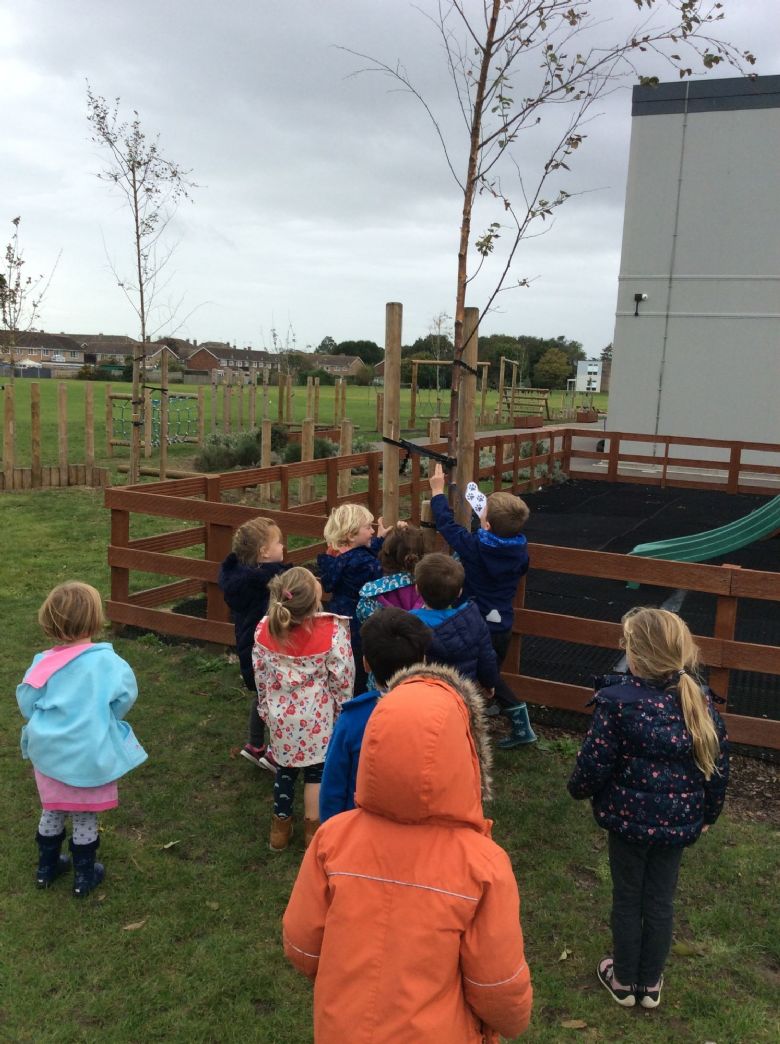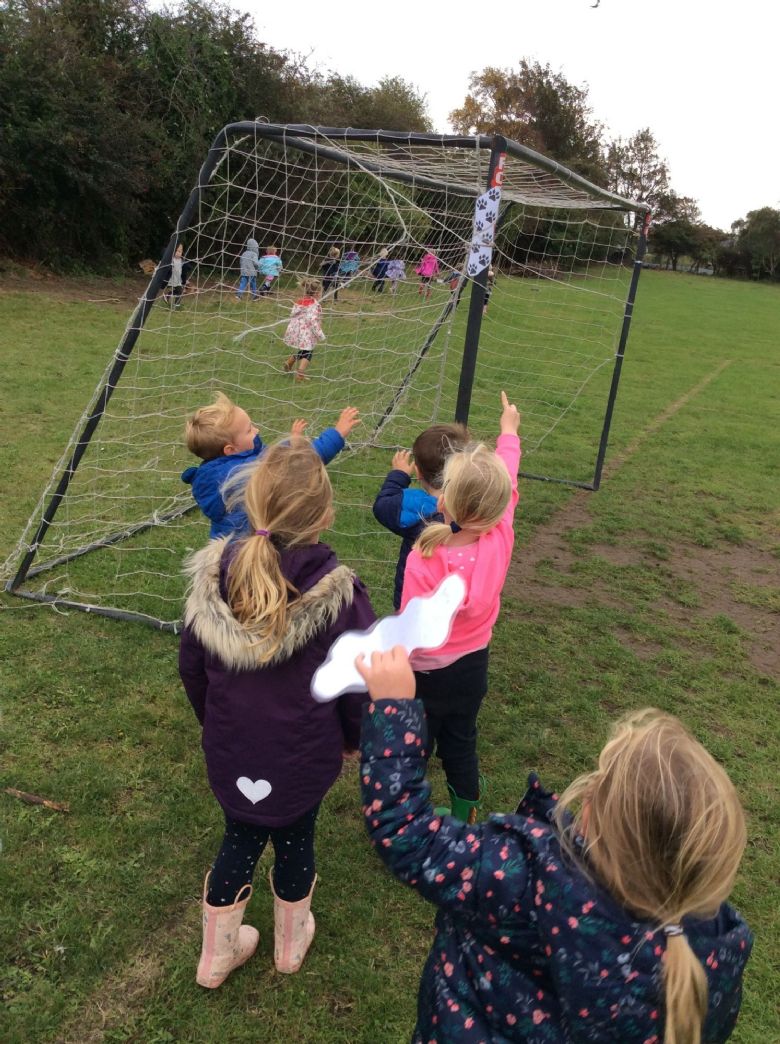 Our first few weeks!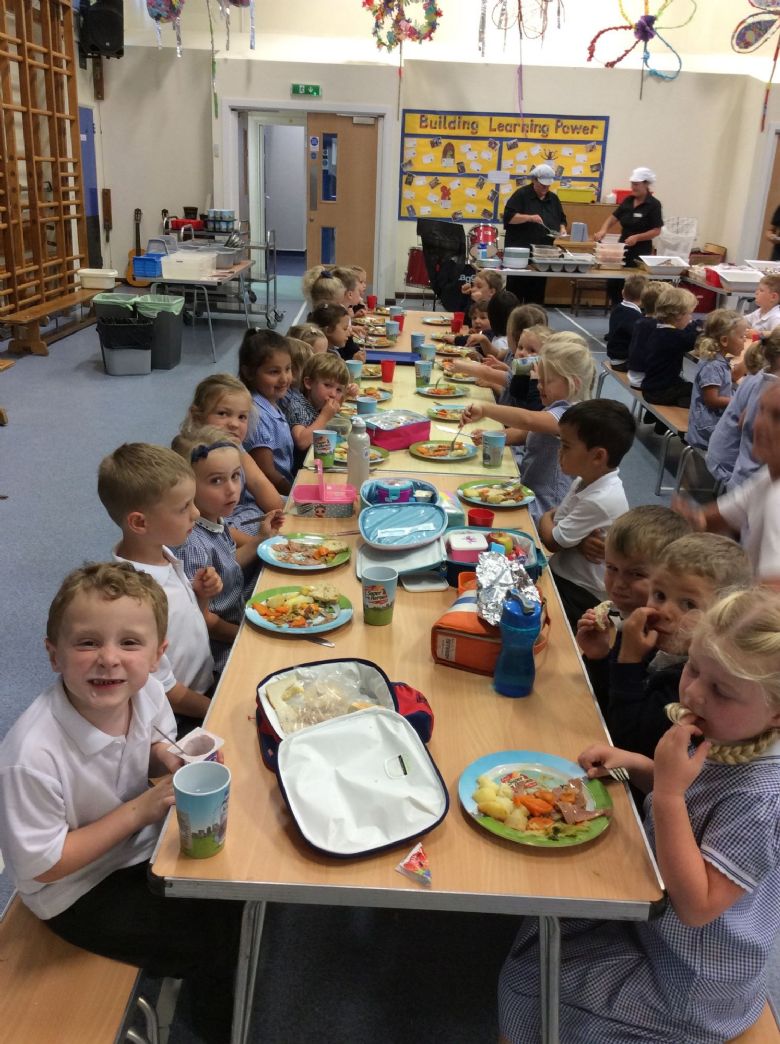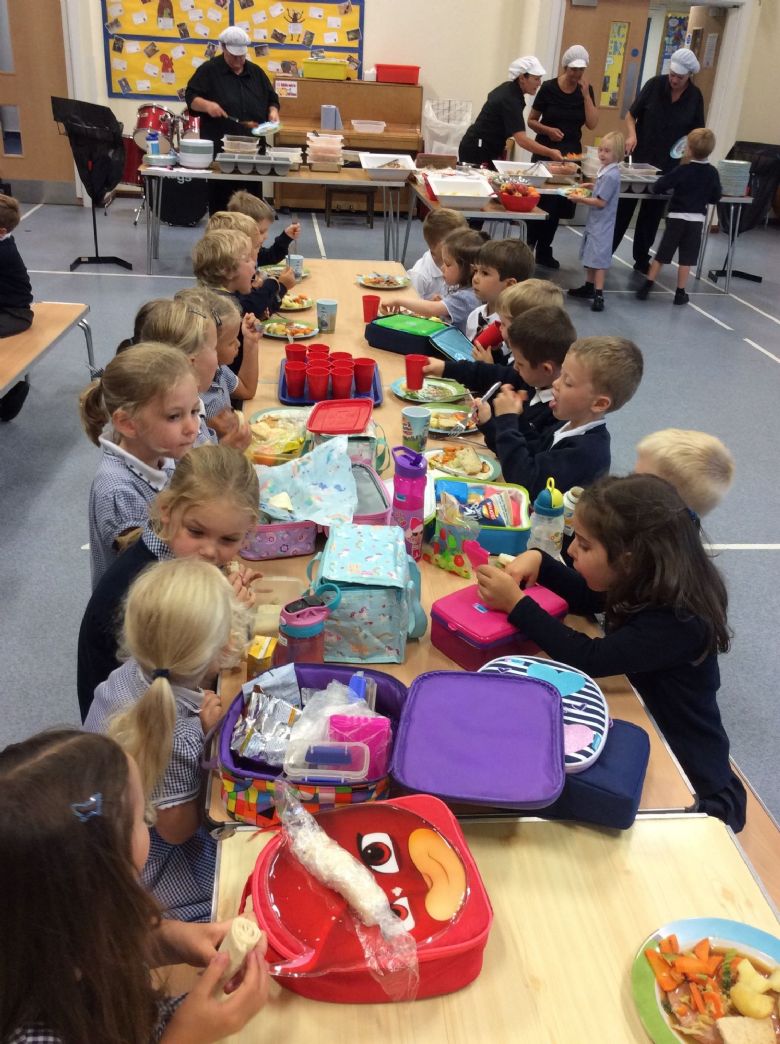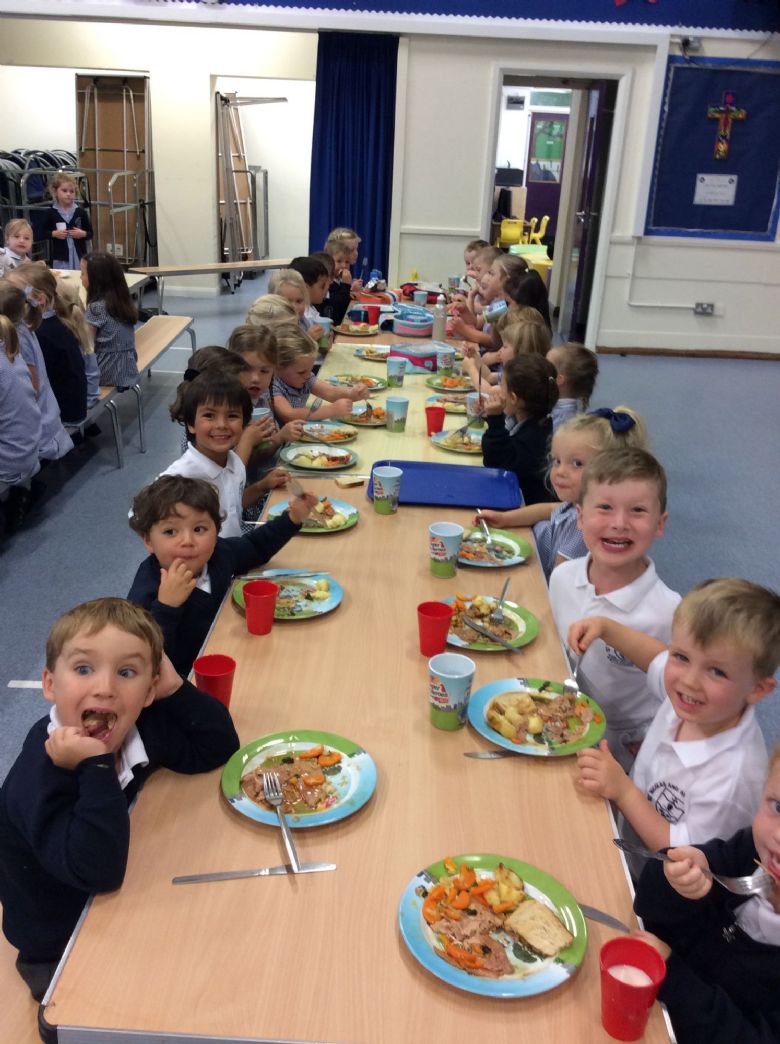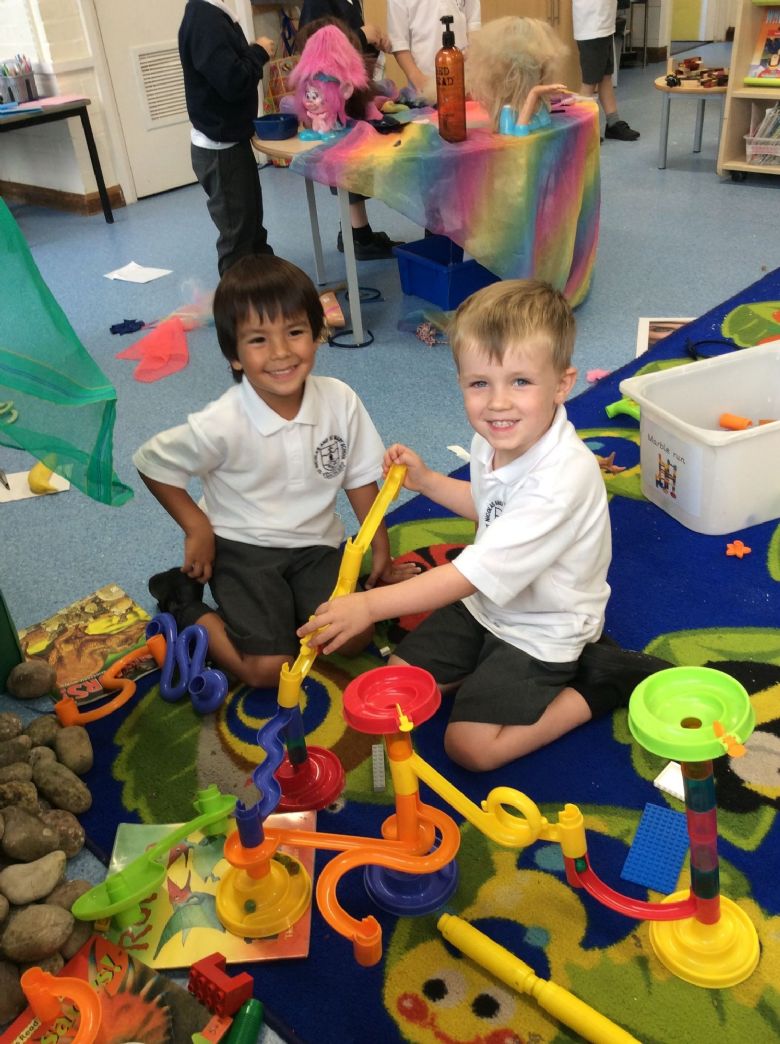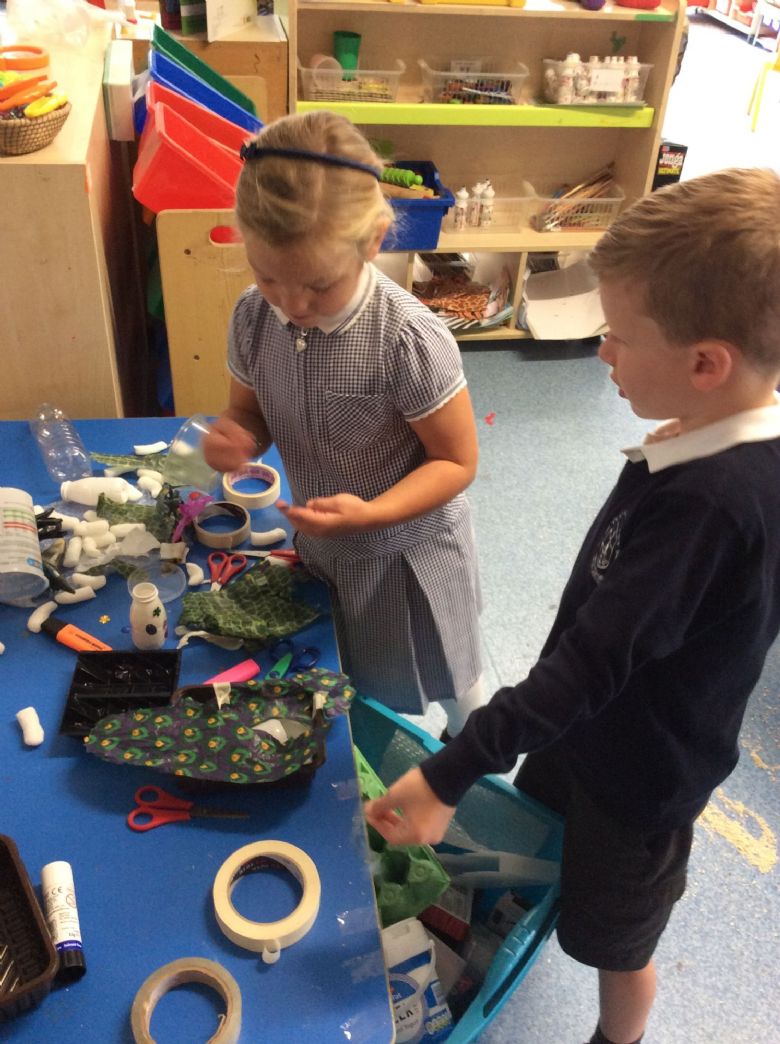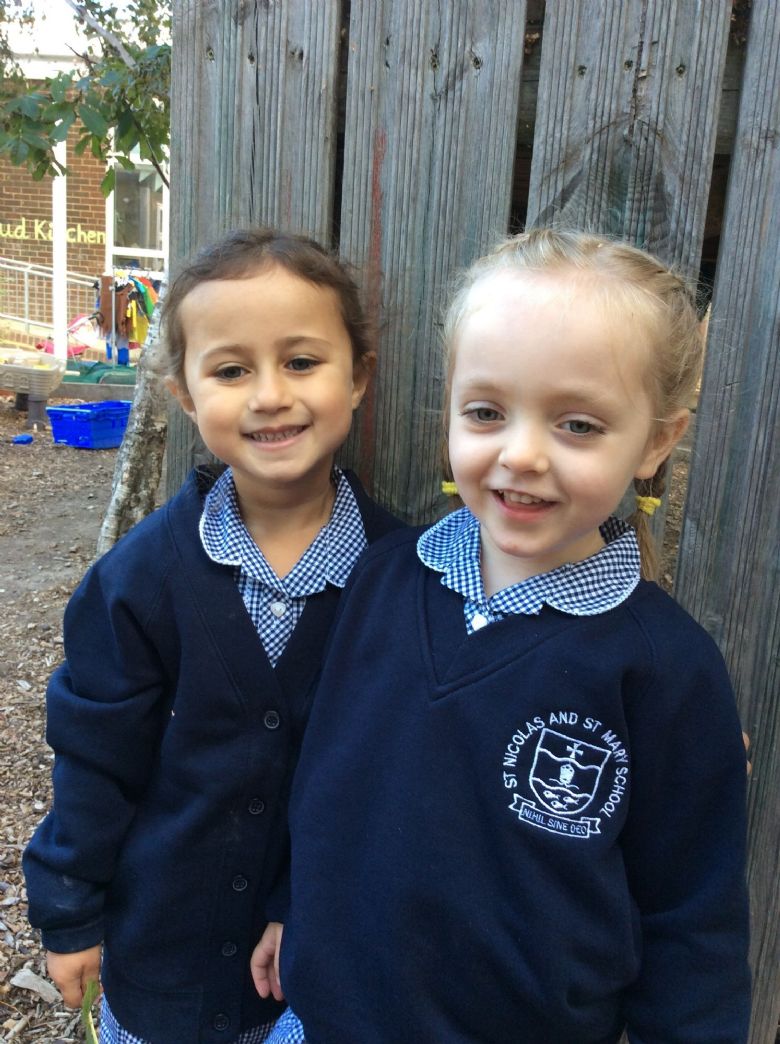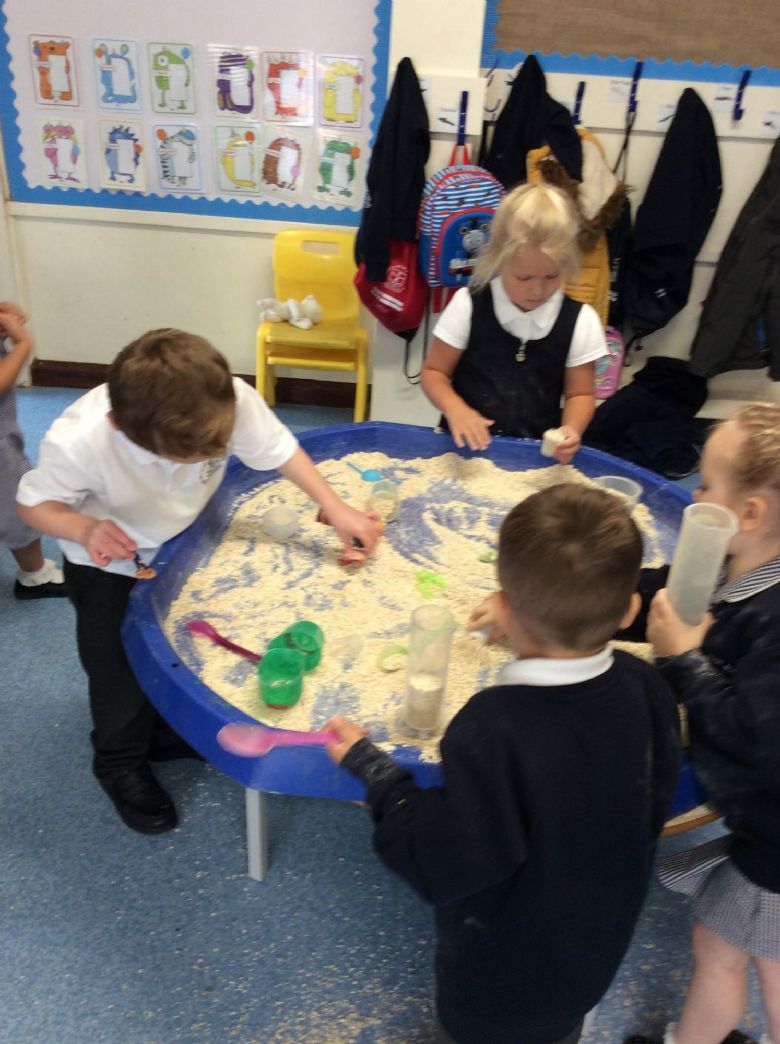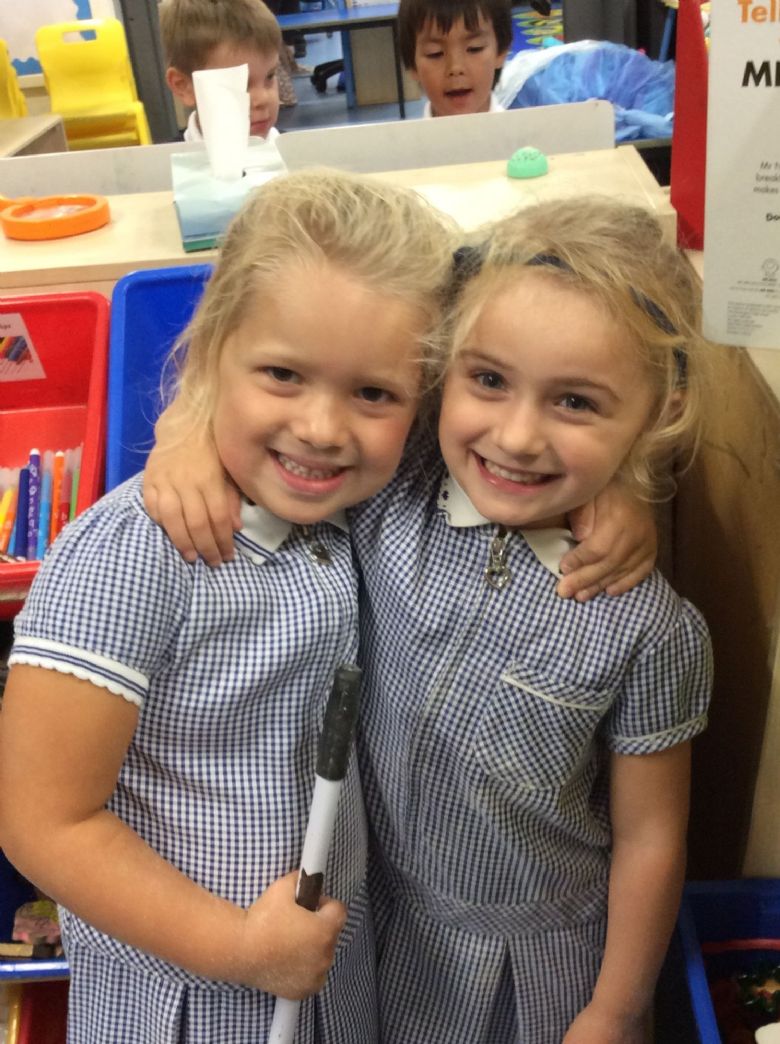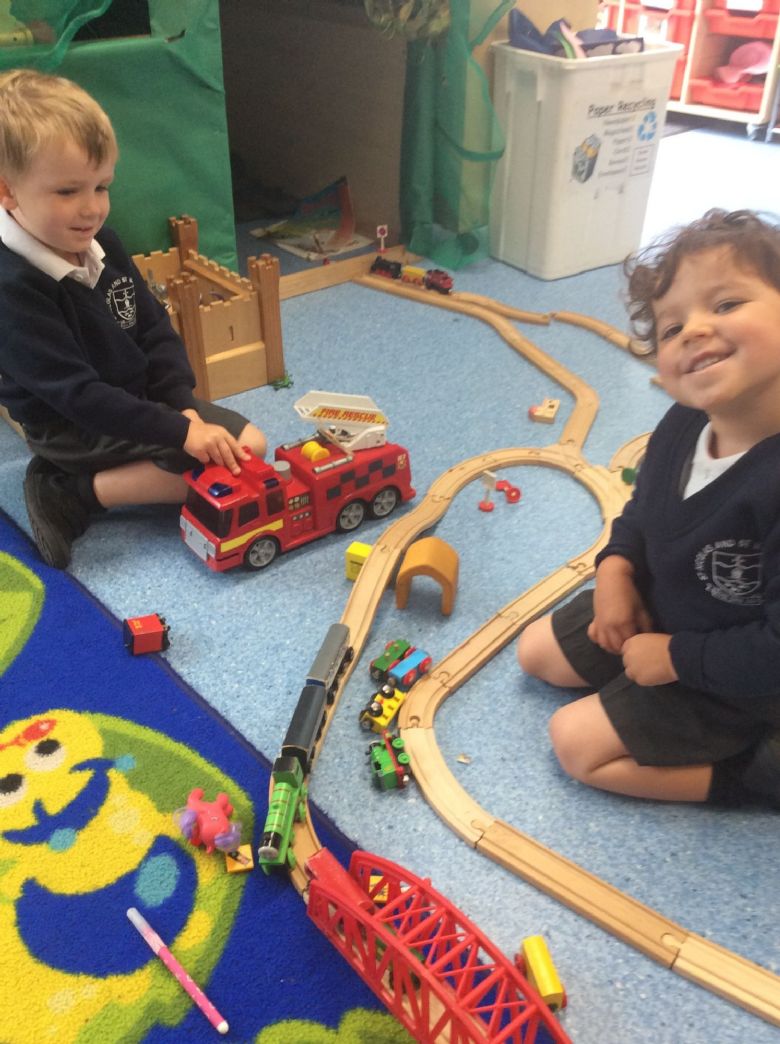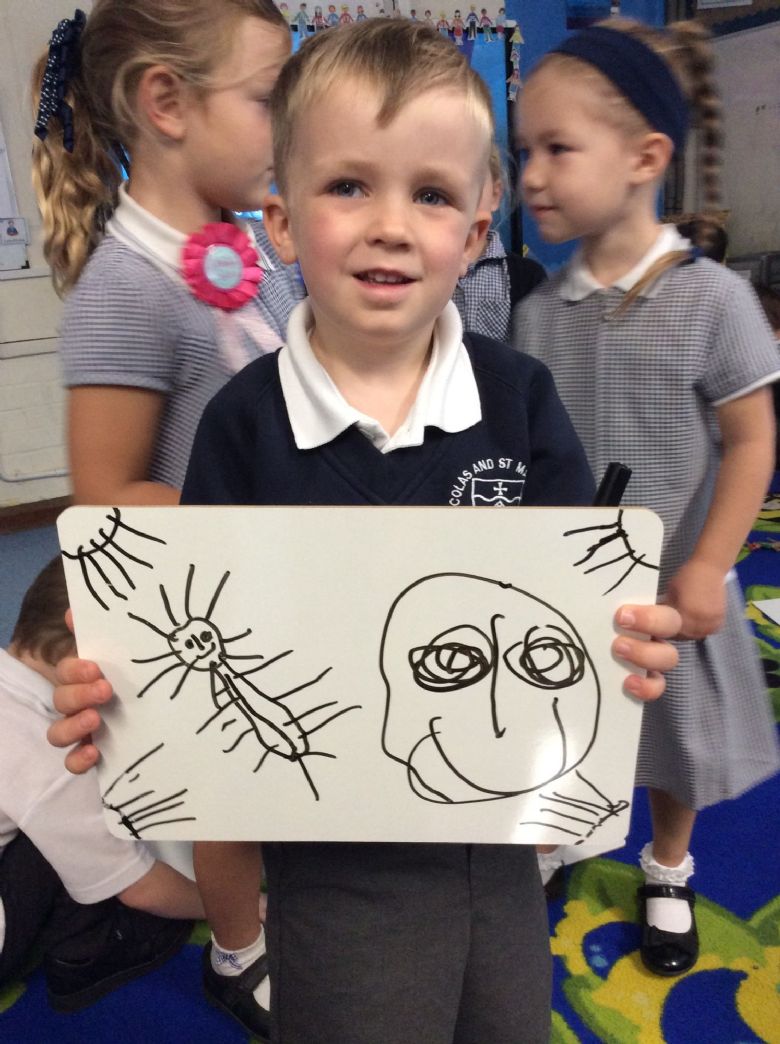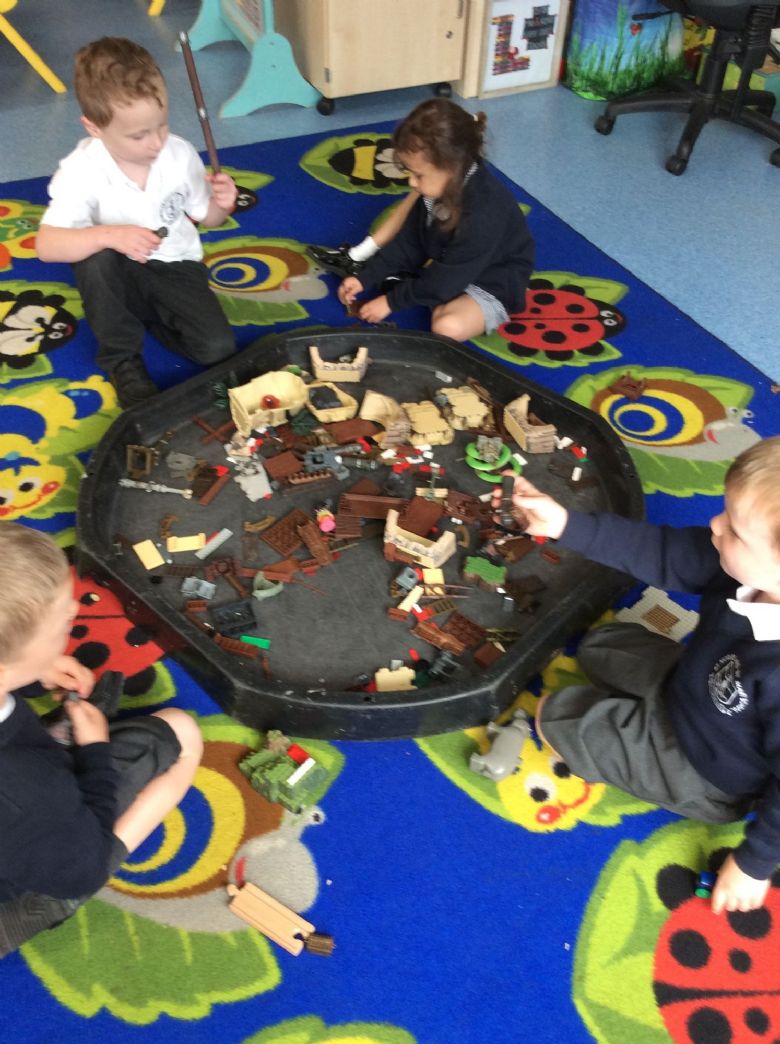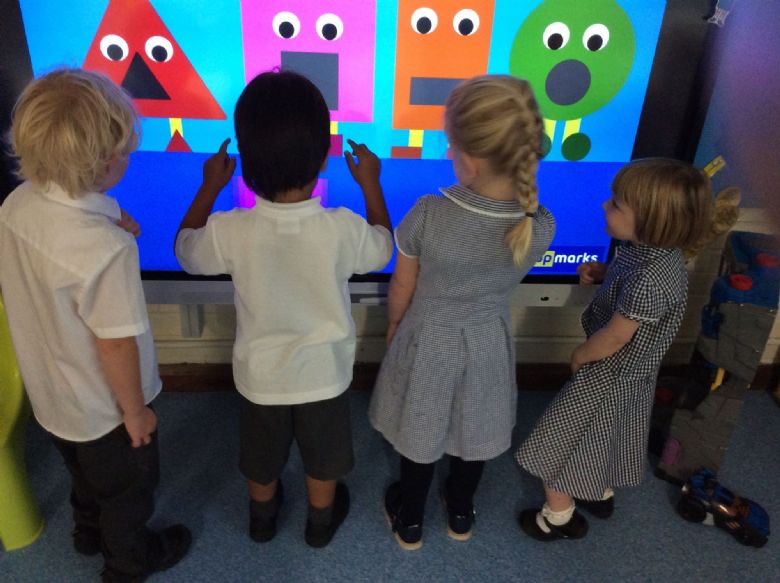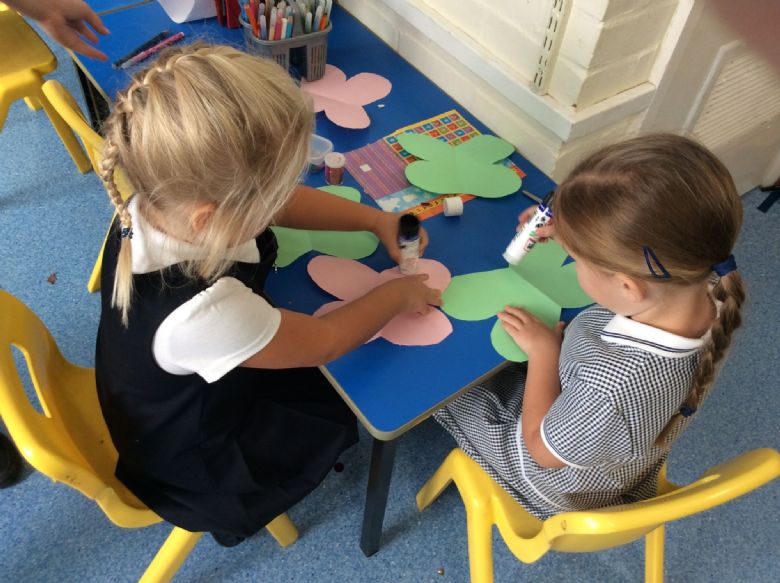 Curriculum Workshop 17/09/2019
Thank you to those who attended the Curriculum Workshop. For those of you that were unable to the power points used can be accessed through the Parent and Carer Information tab on the right hand side. If there are any questions please feel free to ask us at the end of the day.
September 2019
We would like to extend a very warm welcome to all our new 'Whales' and their families that have joined us this week. Our main focus is to ensure the children are happy and settled during the day. We will be focusing on rules and routines during the first few weeks alongside playing and having fun! We will post some photos of our first few days at school shortly.
Reception Trip to the cinema - June 2019
Blue Whales and Gray Whales visited The Dome Cinema in Worthing to watch Toy Story 4. We travelled on a double decker coach which was super exciting! We had a drink and some popcorn, and although it was a little bit scary in the middle everyone was very brave and watched all of the film.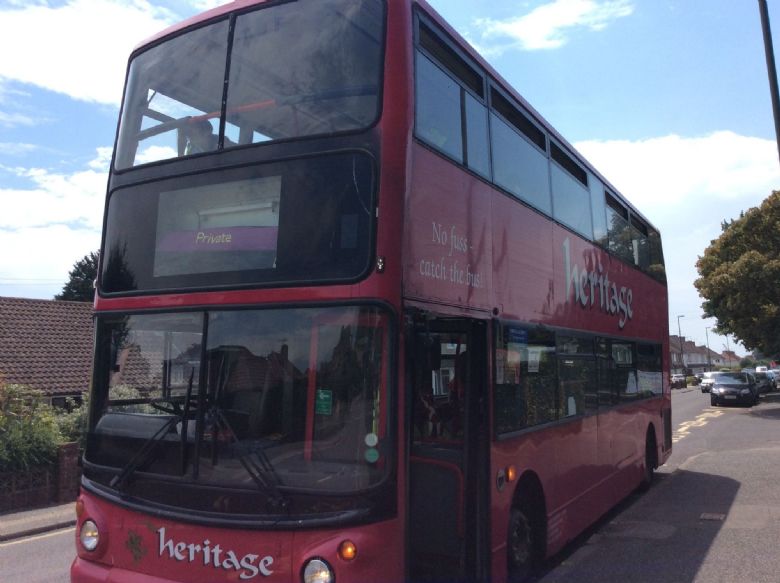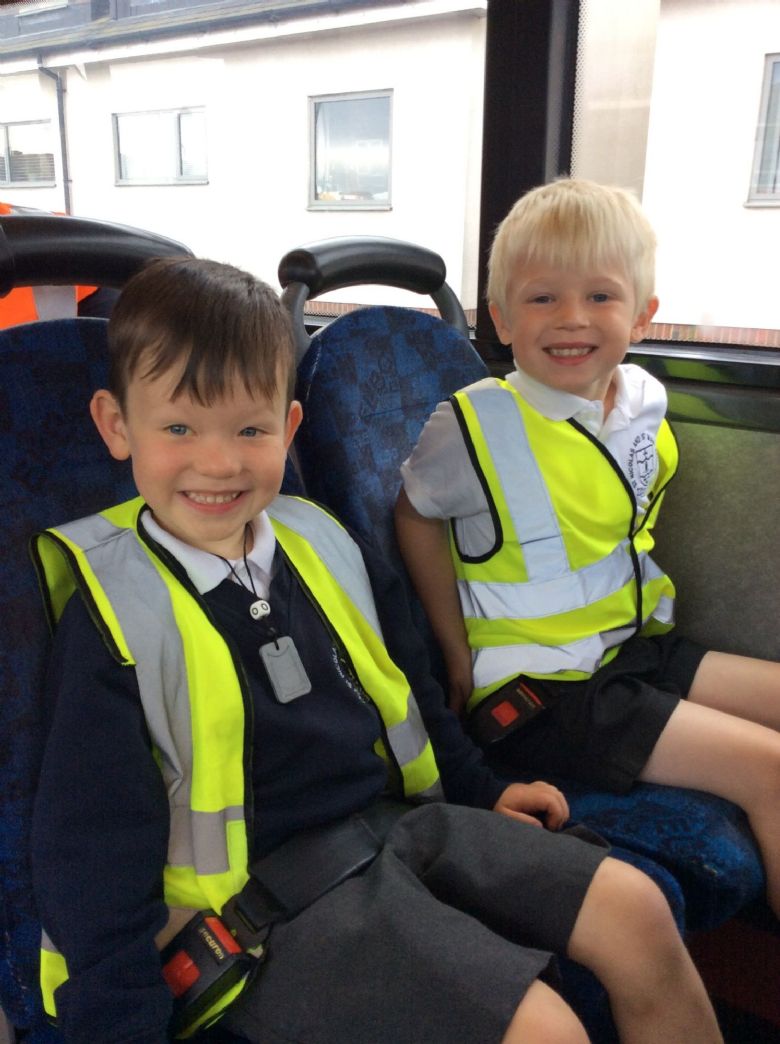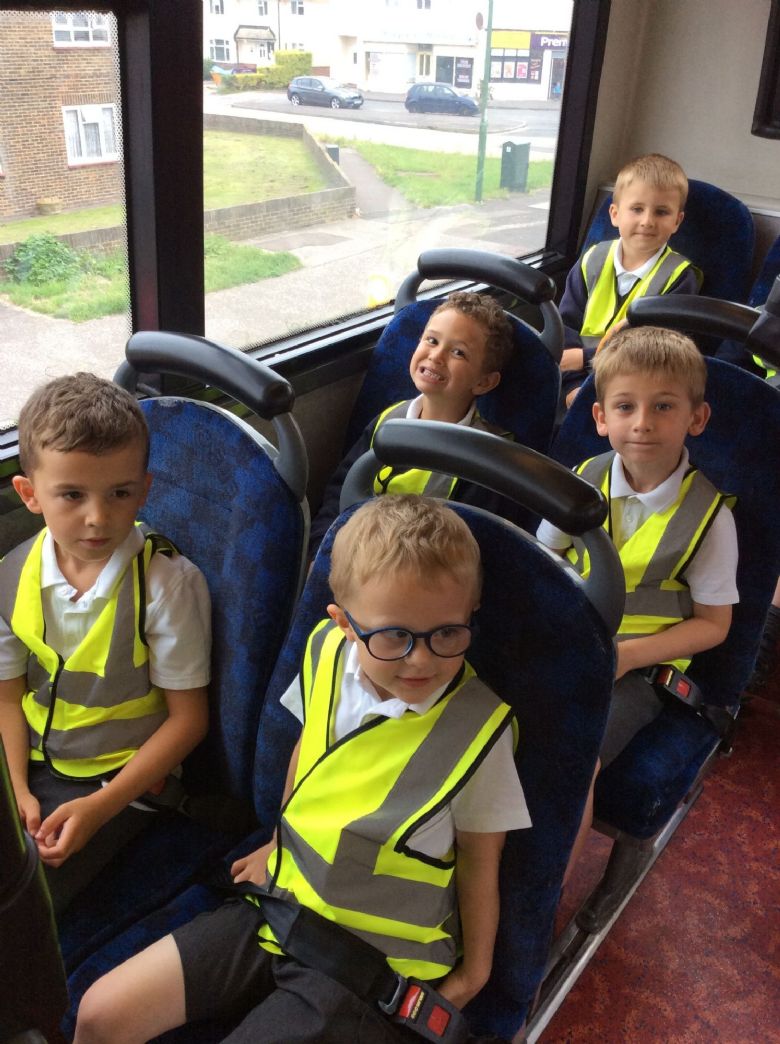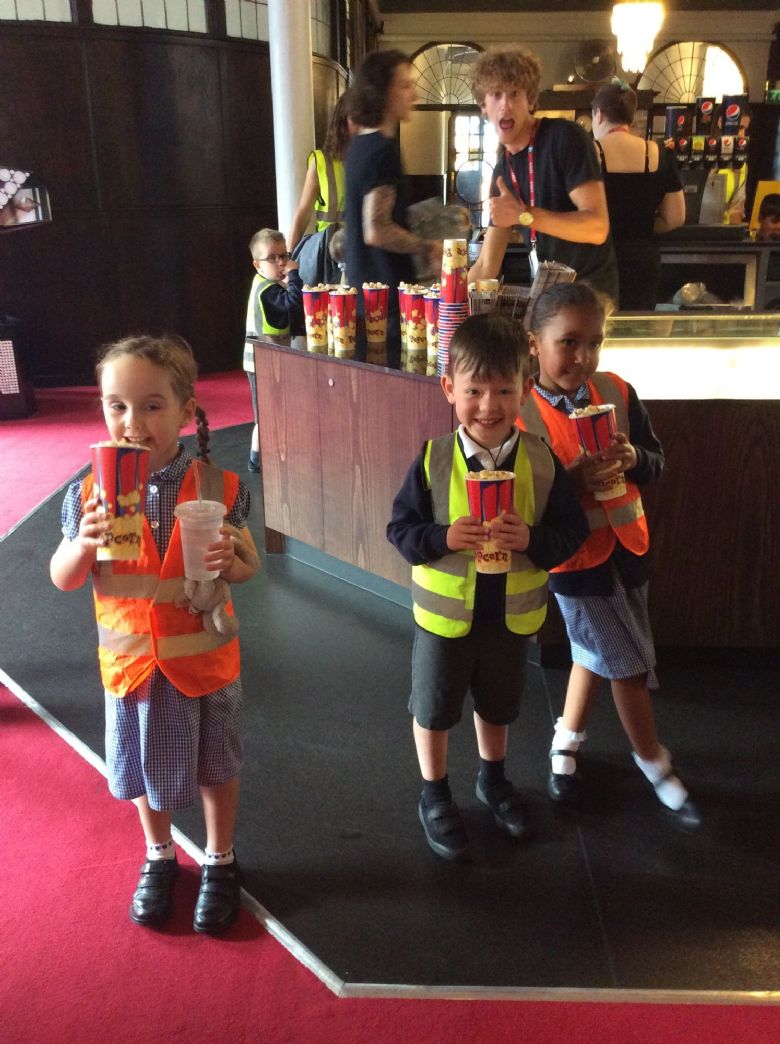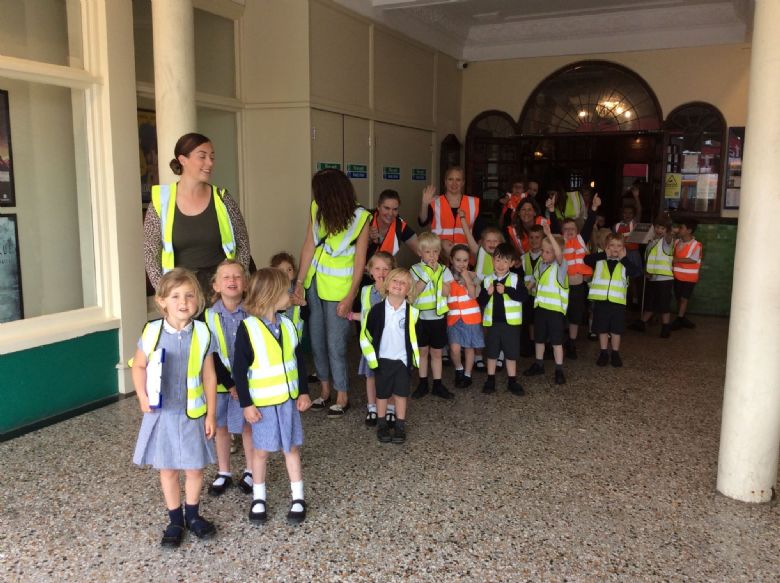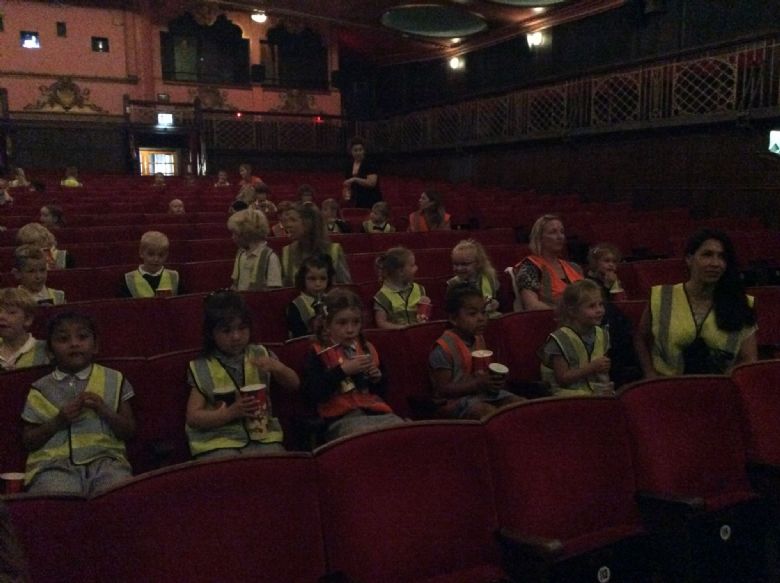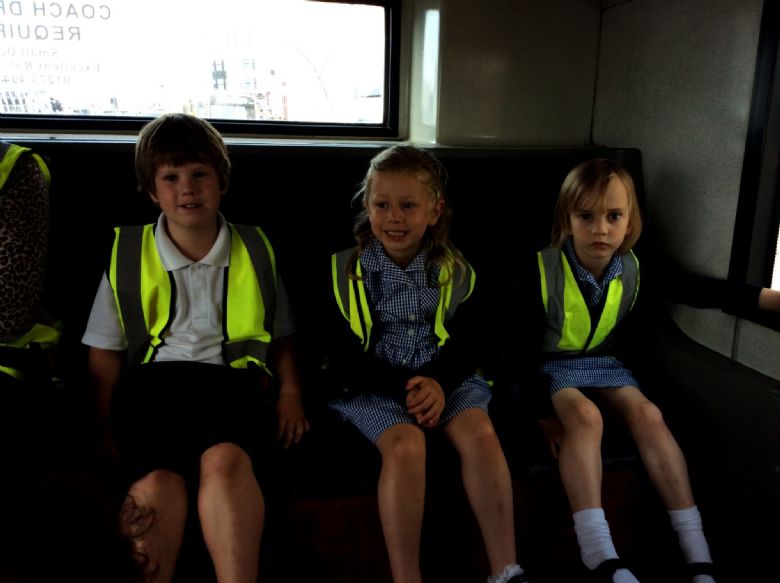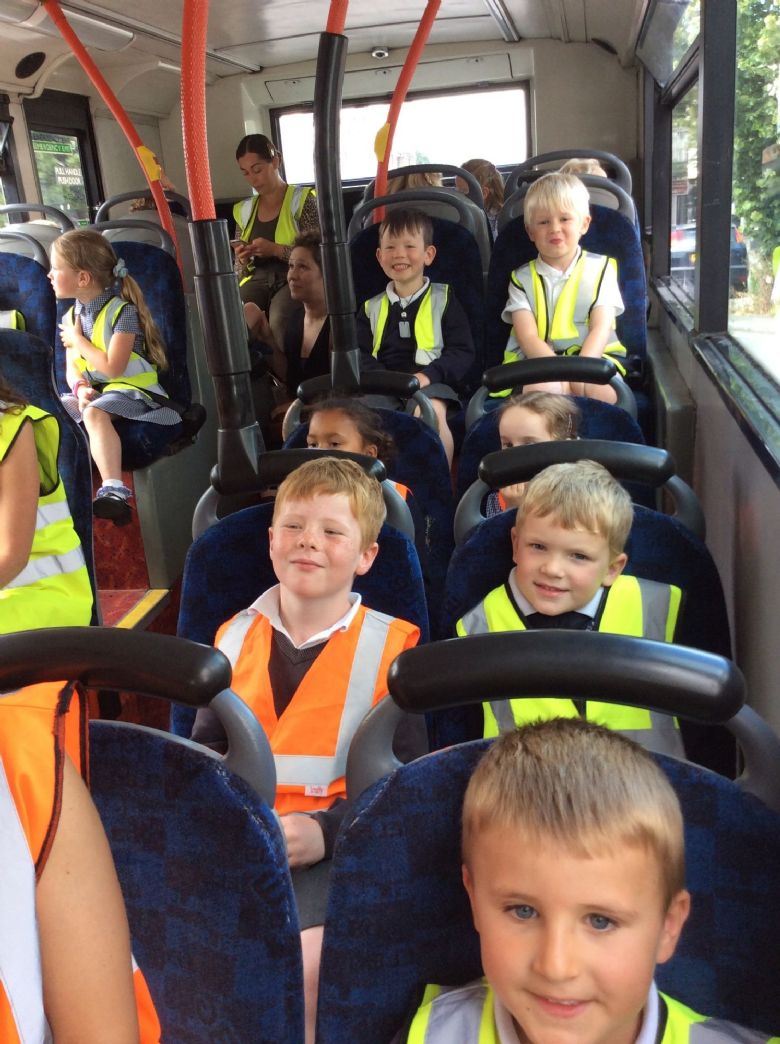 Shoreham Firefighters Visit - June 2019
Firefighters from Shoreham Fire Station visited Reception on Thursday 13th June. The children got to sit in the fire engine and use a hose. They showed us lots of equipment including large pliers and an axe! It was great fun!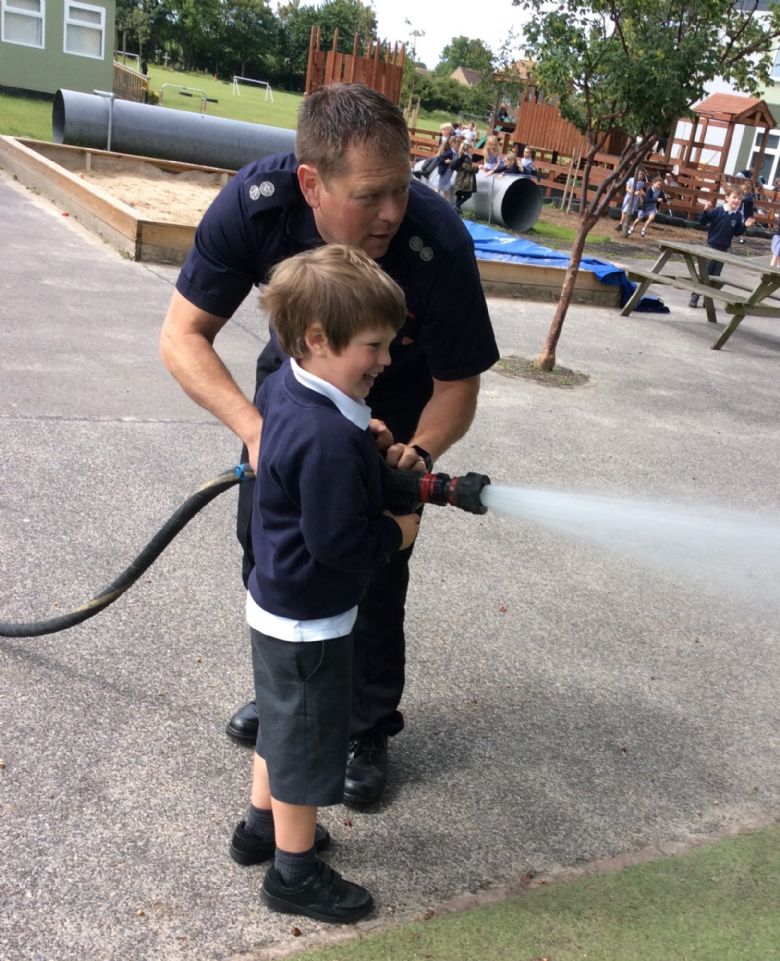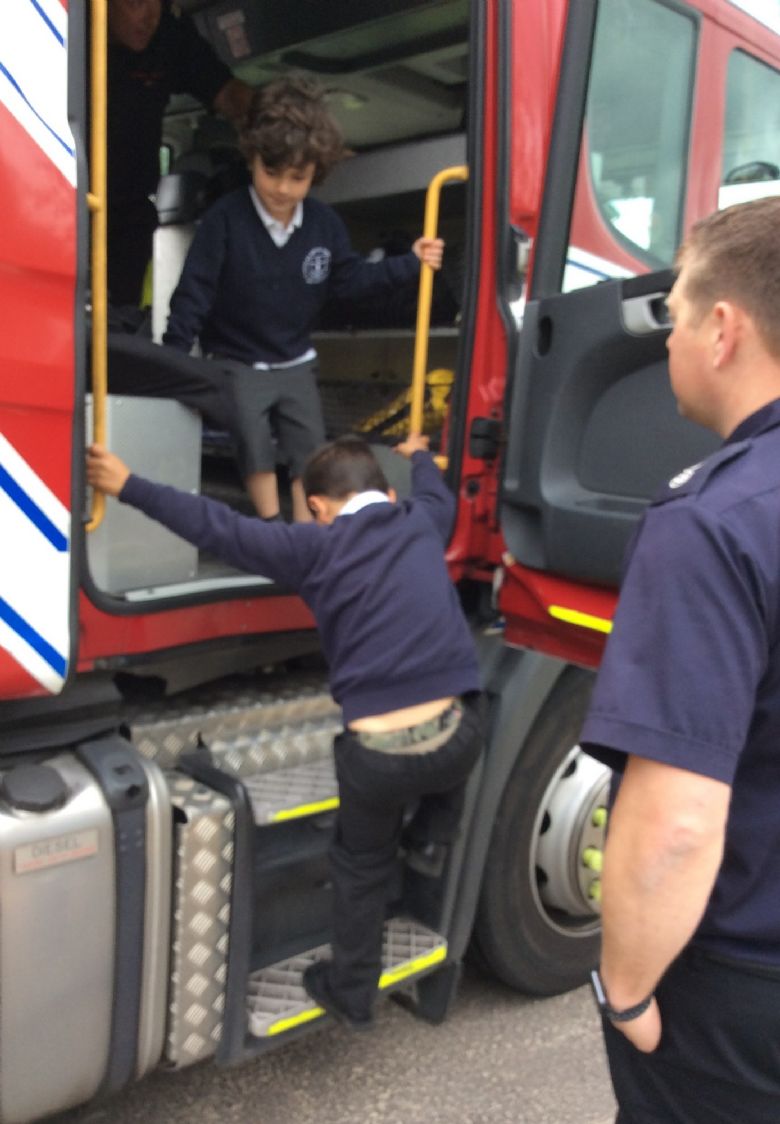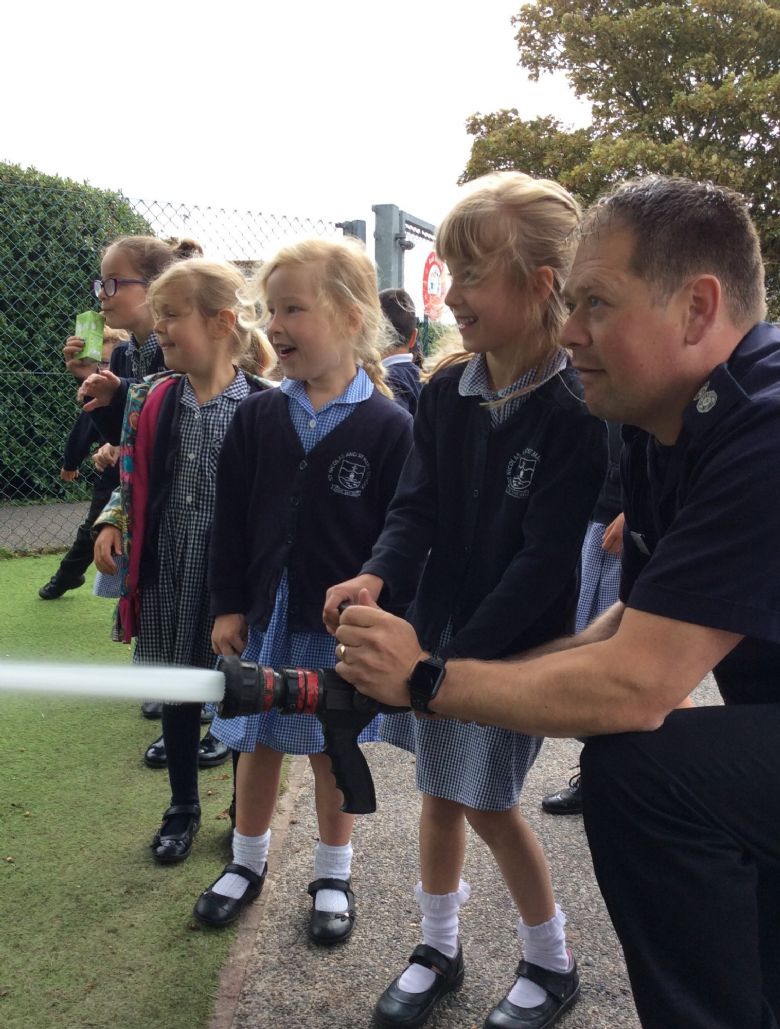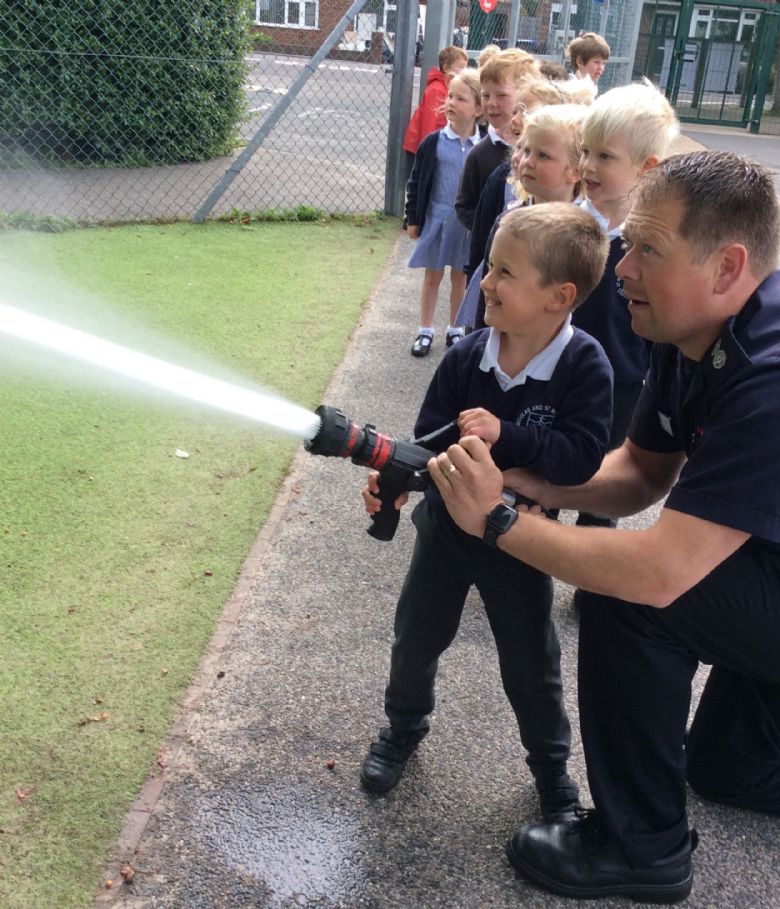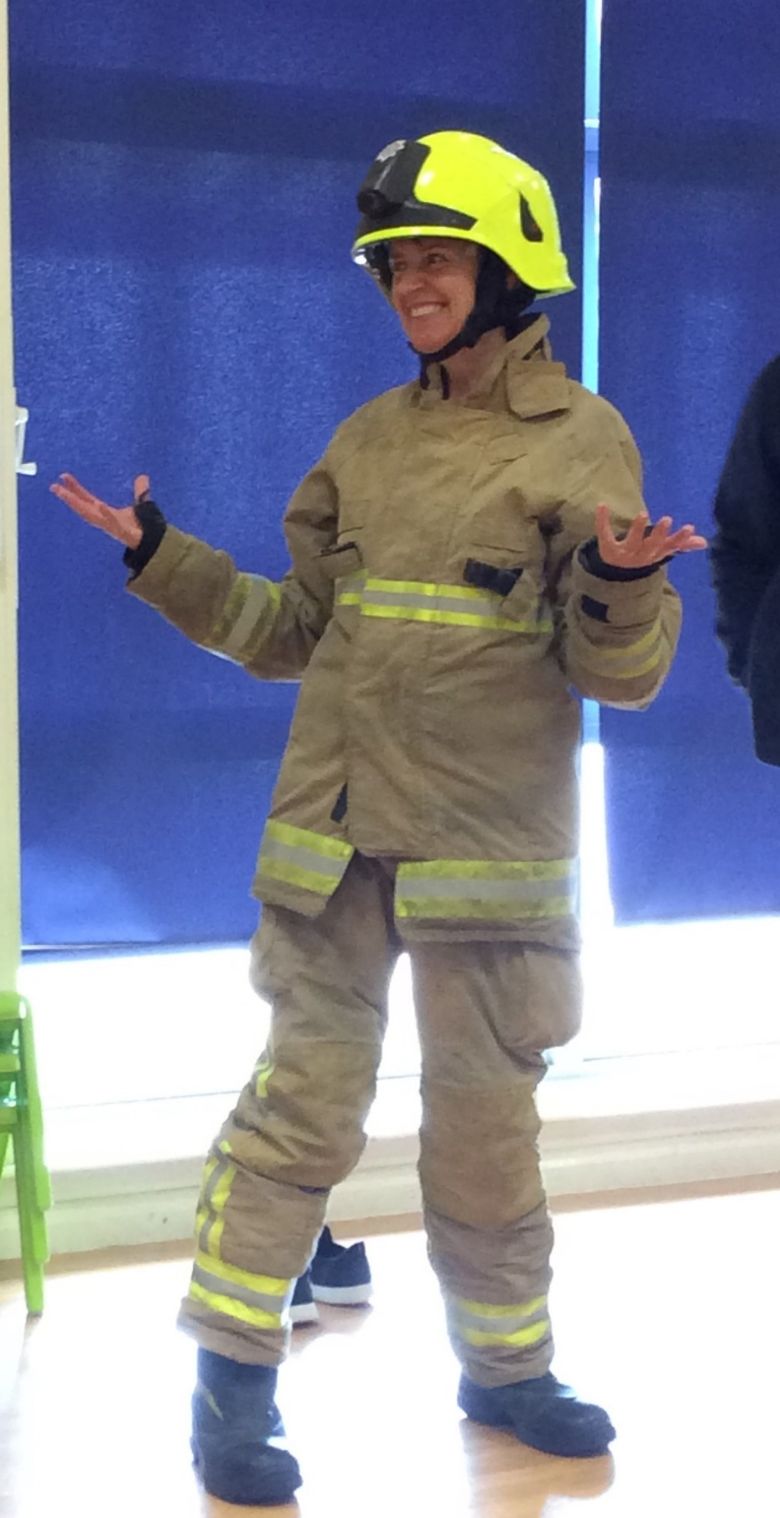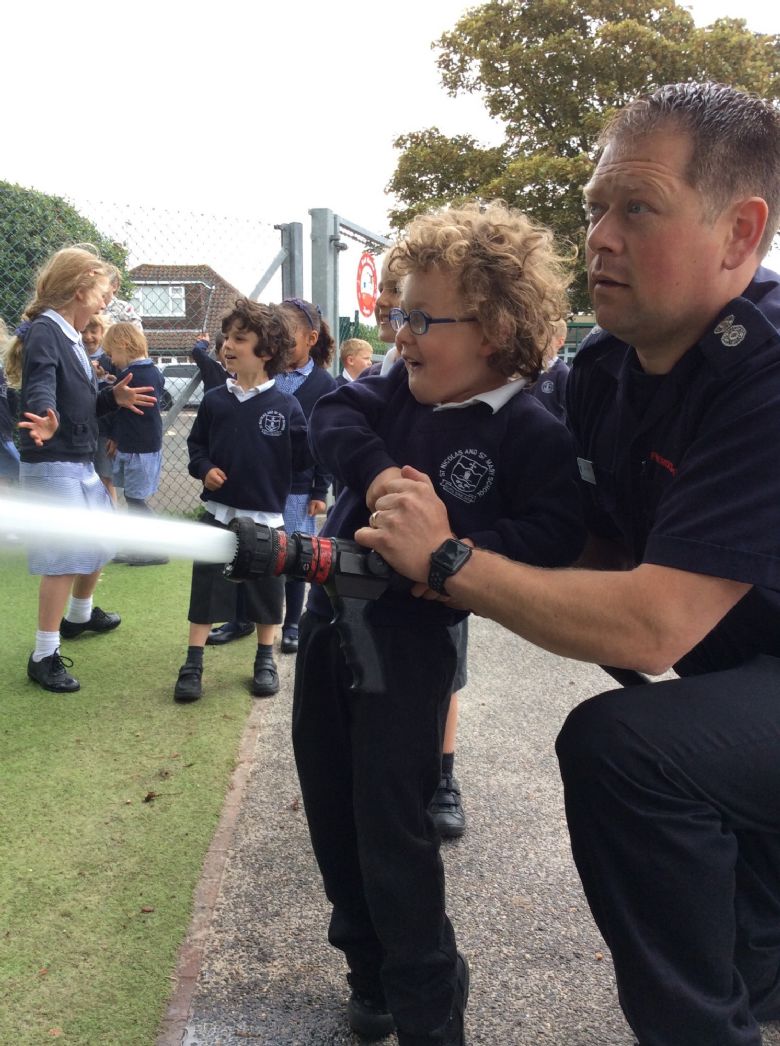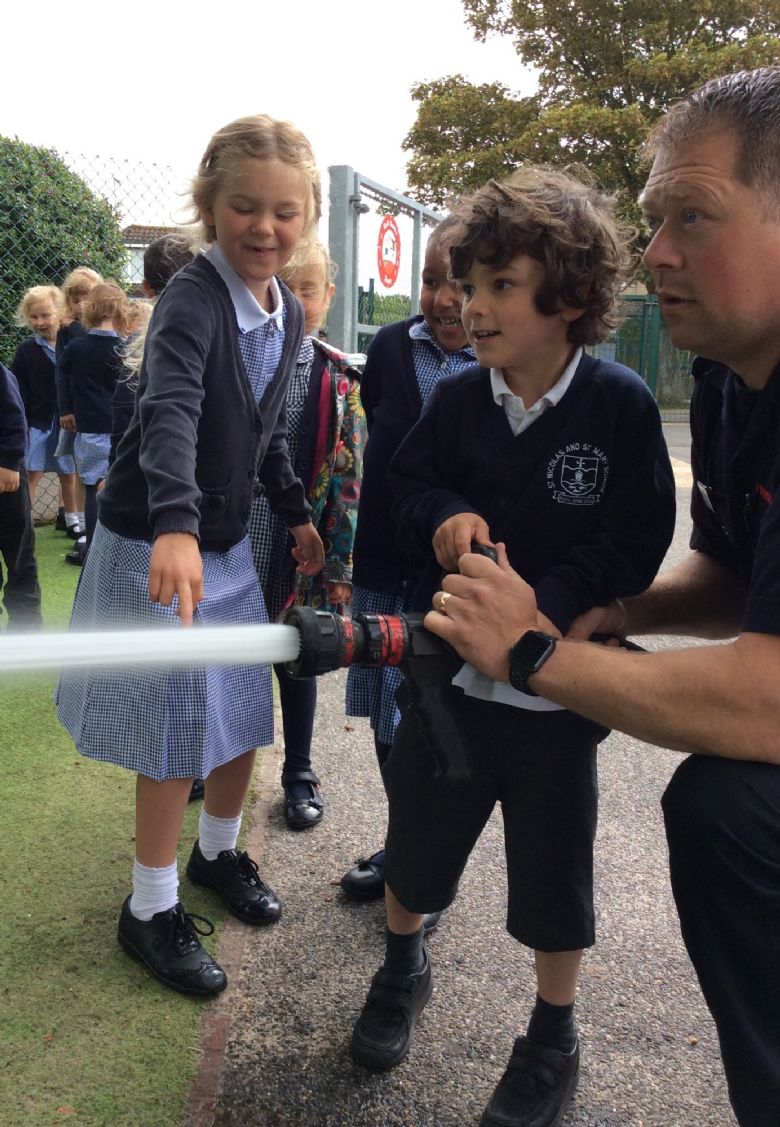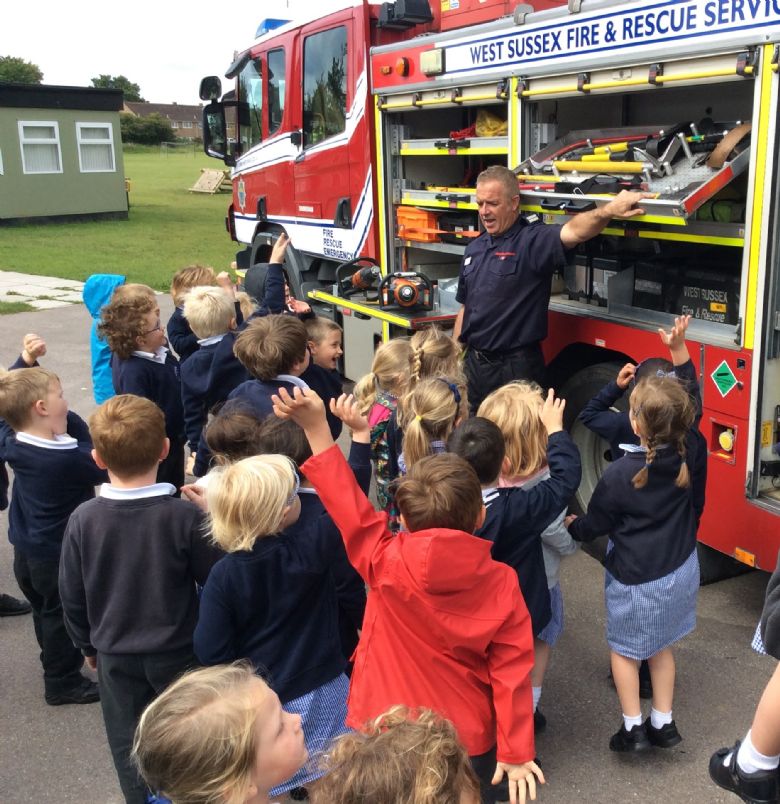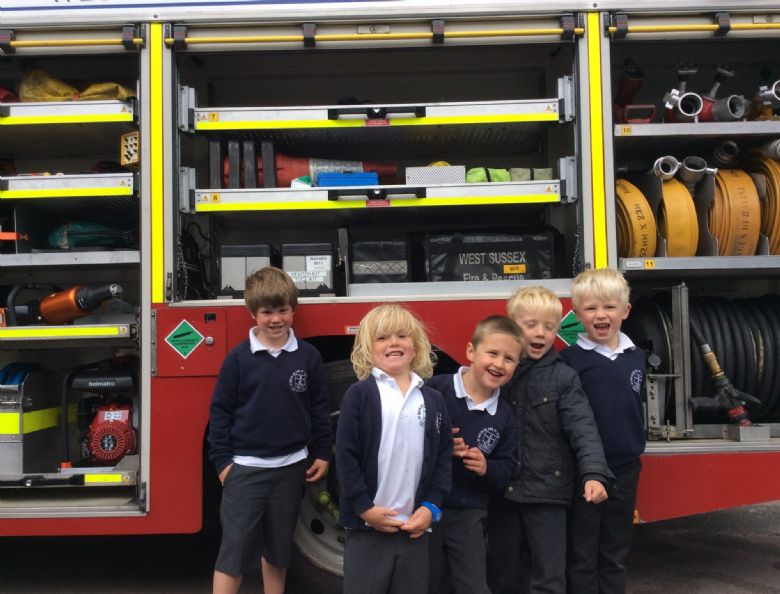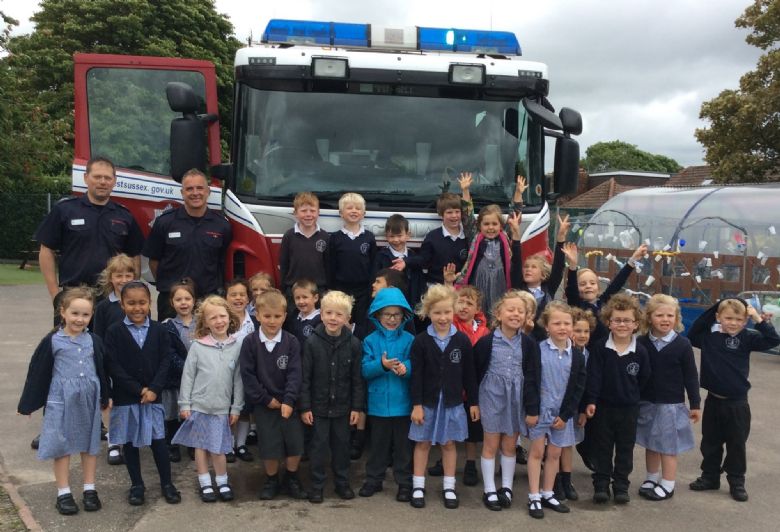 Summer 2019
On the May INSET day four children and their grown ups travelled to Broadbridge Heath to take part in a Bikeability Fun Day. The children took part in a variety of games they had played at the beginning of the month with Mr.Davies who had run balance bike sessions. They then took part in 40 races in total and were totally exhausted at the end! However it was a brilliant day out and the team did amazingly well coming 2nd and won a balance bike for the school! Well done. You were all Tough Tortoises!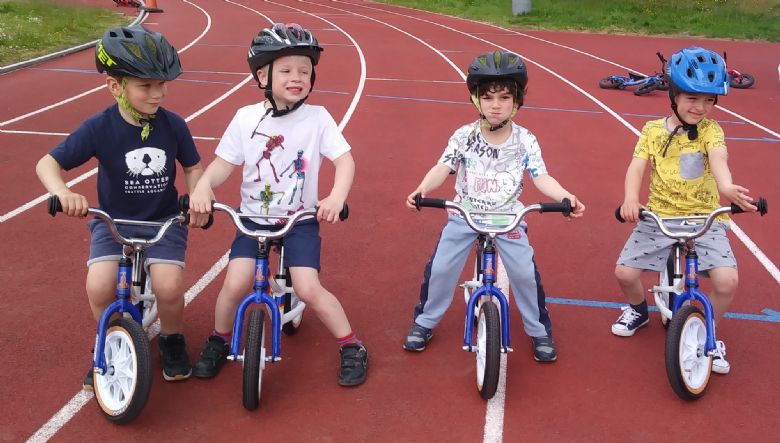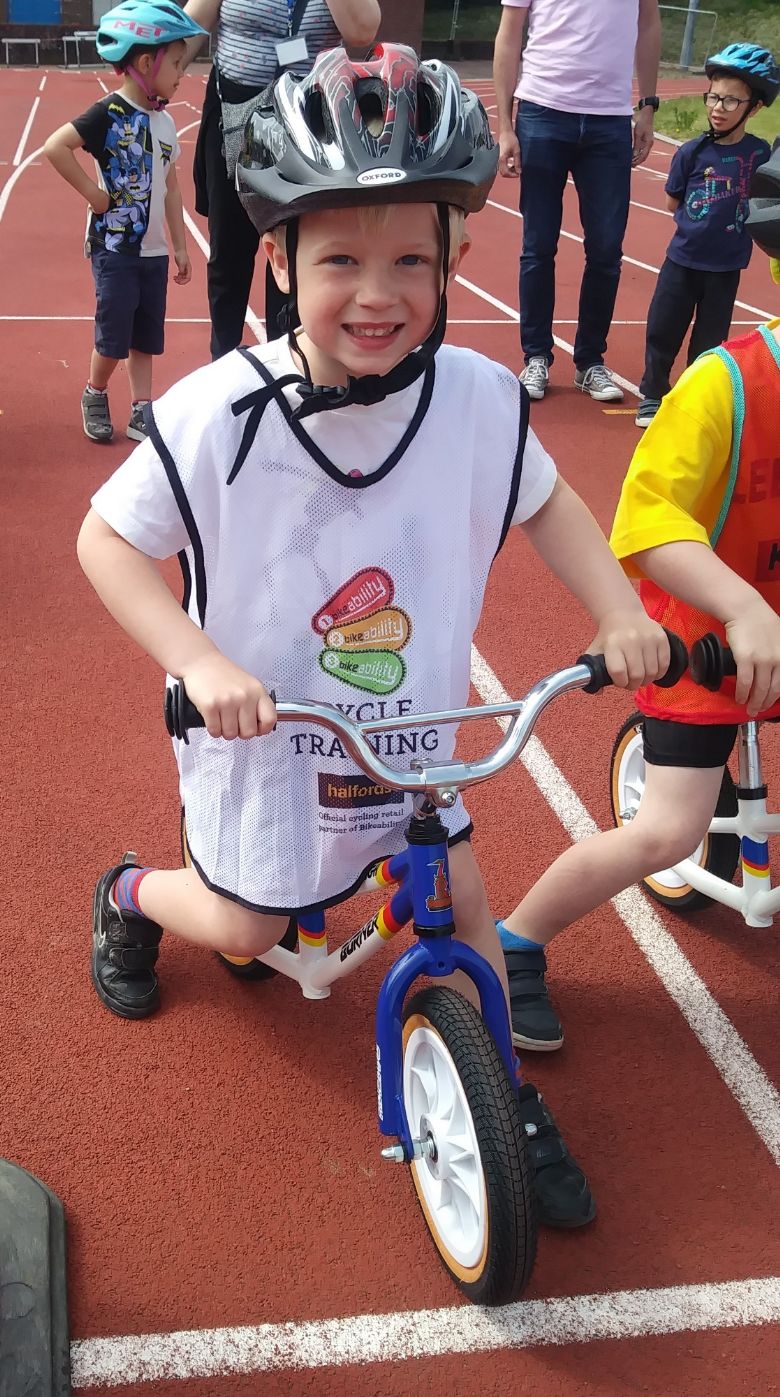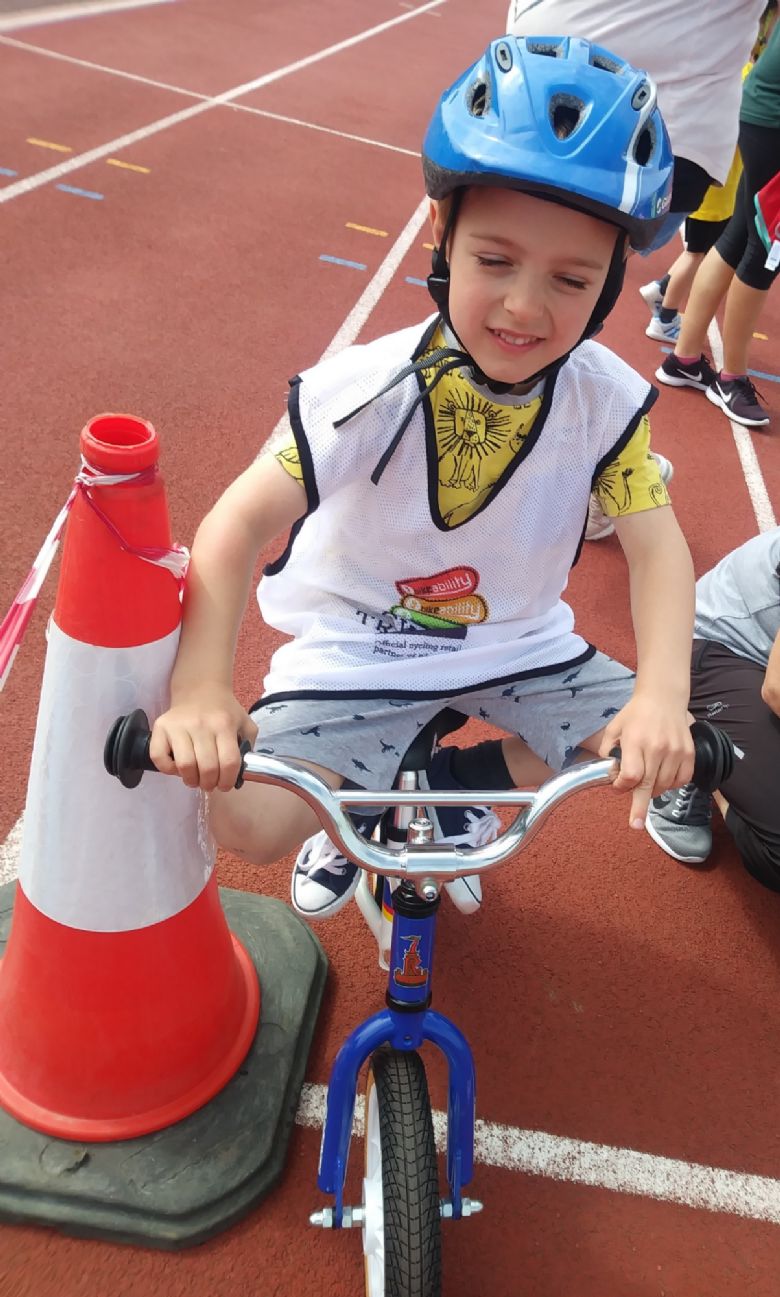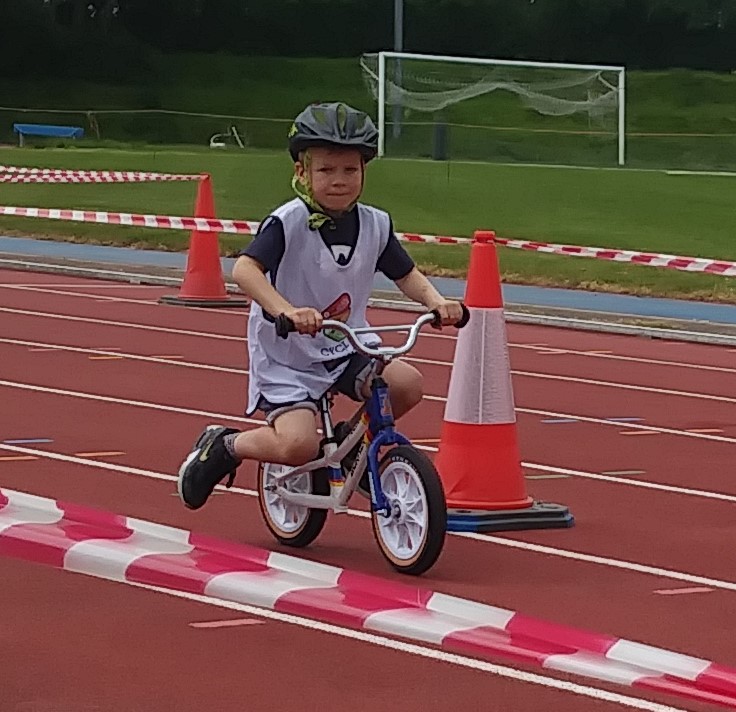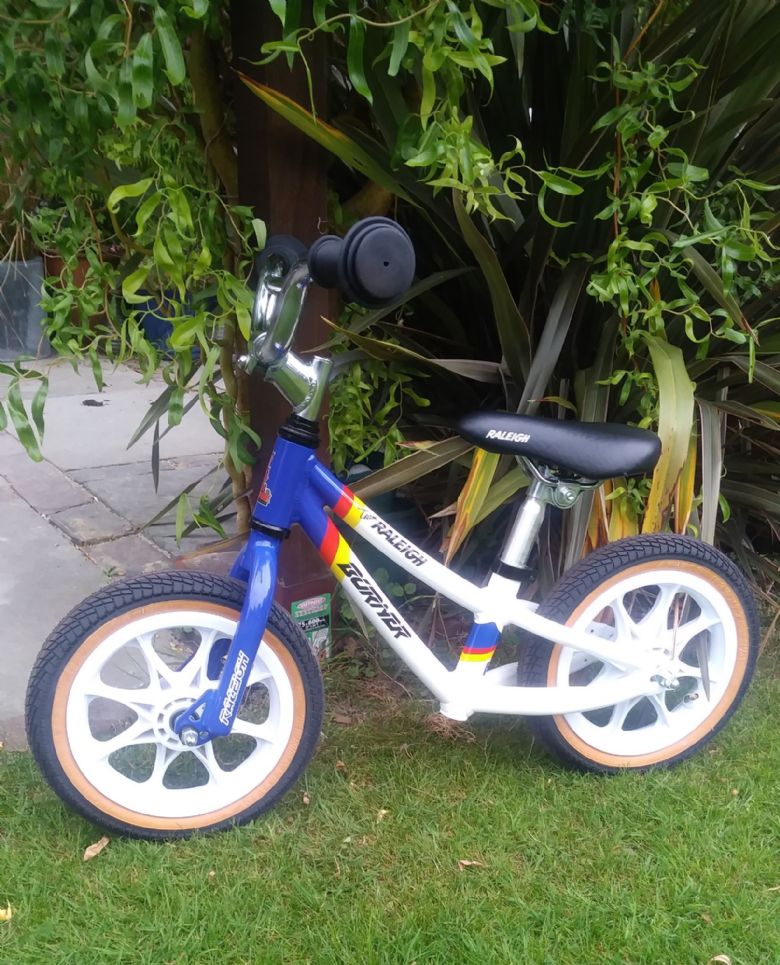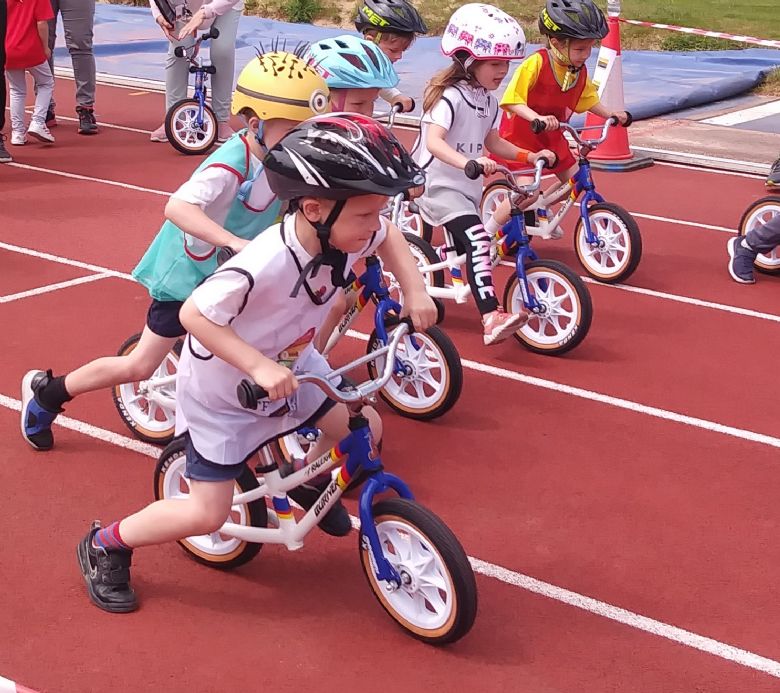 PC Sayers visits Reception
We were very lucky to have a visit from PC Sayers. He brought us some real uniform to try on!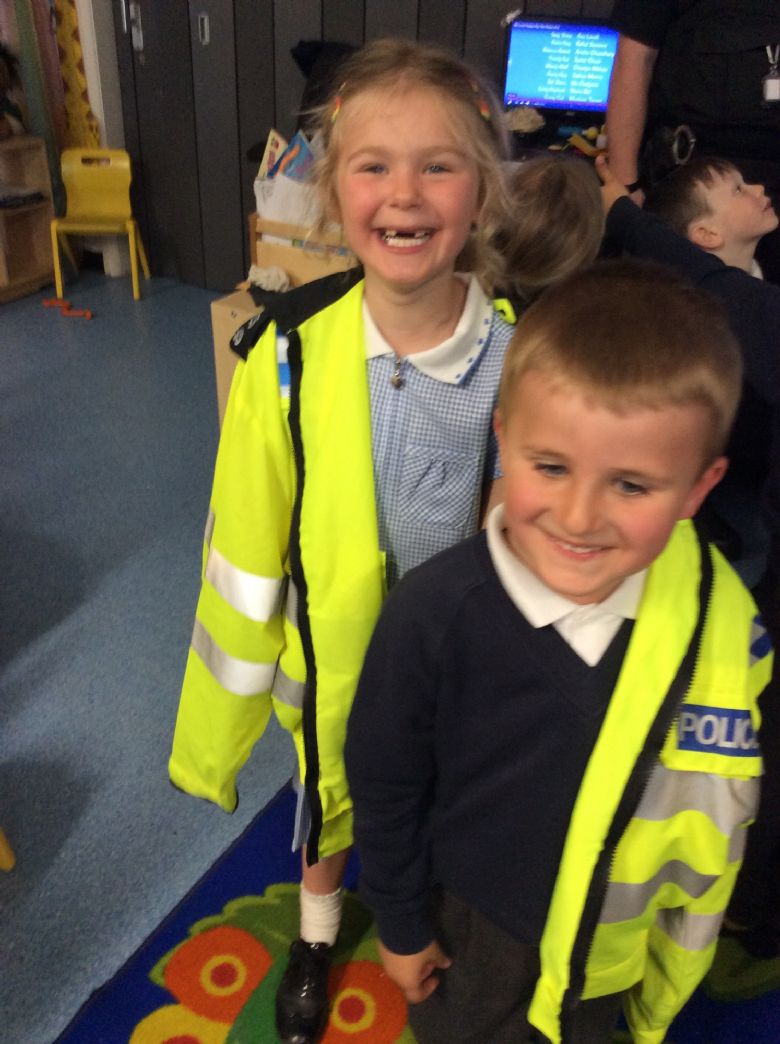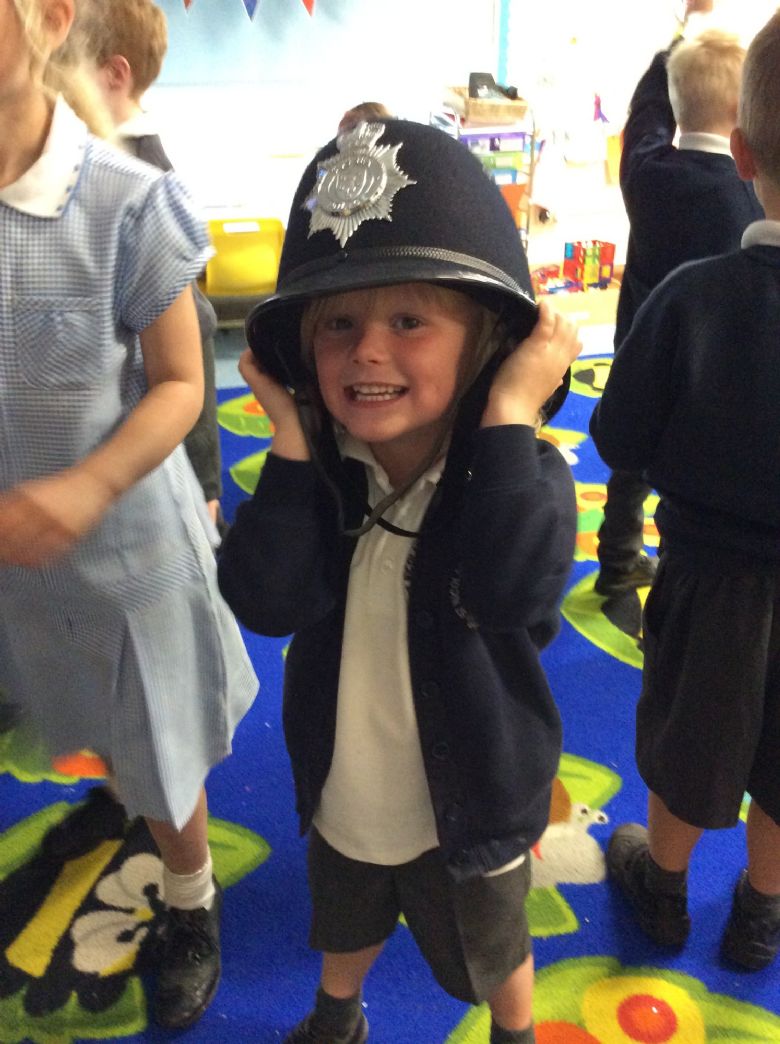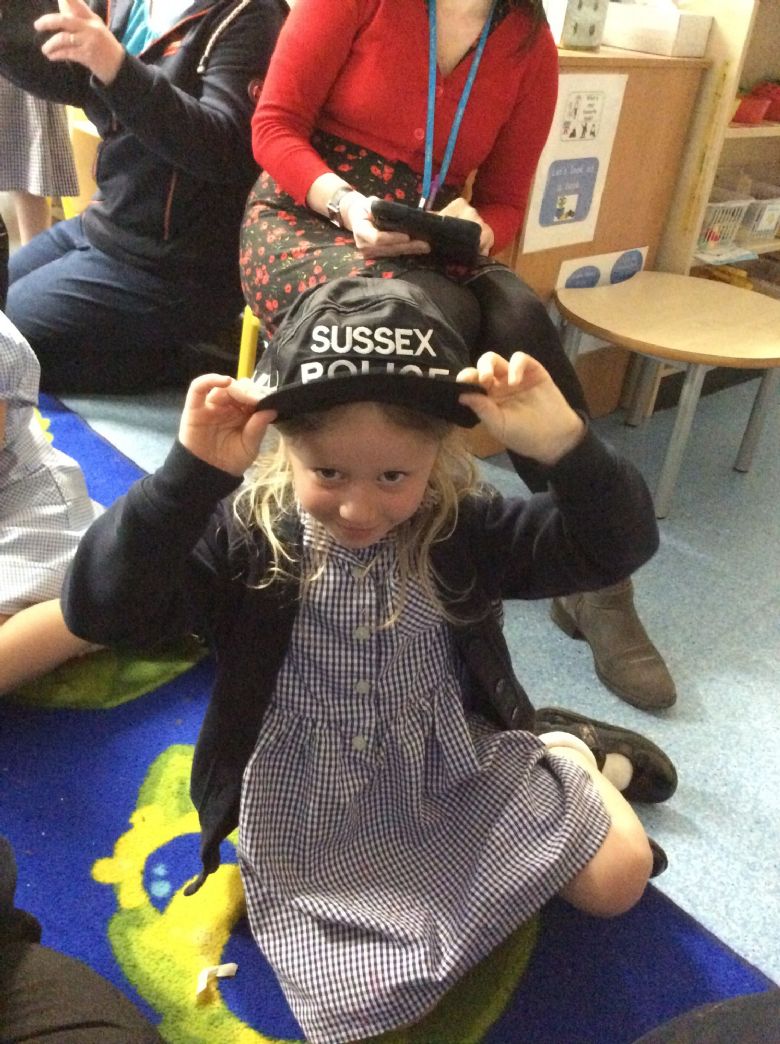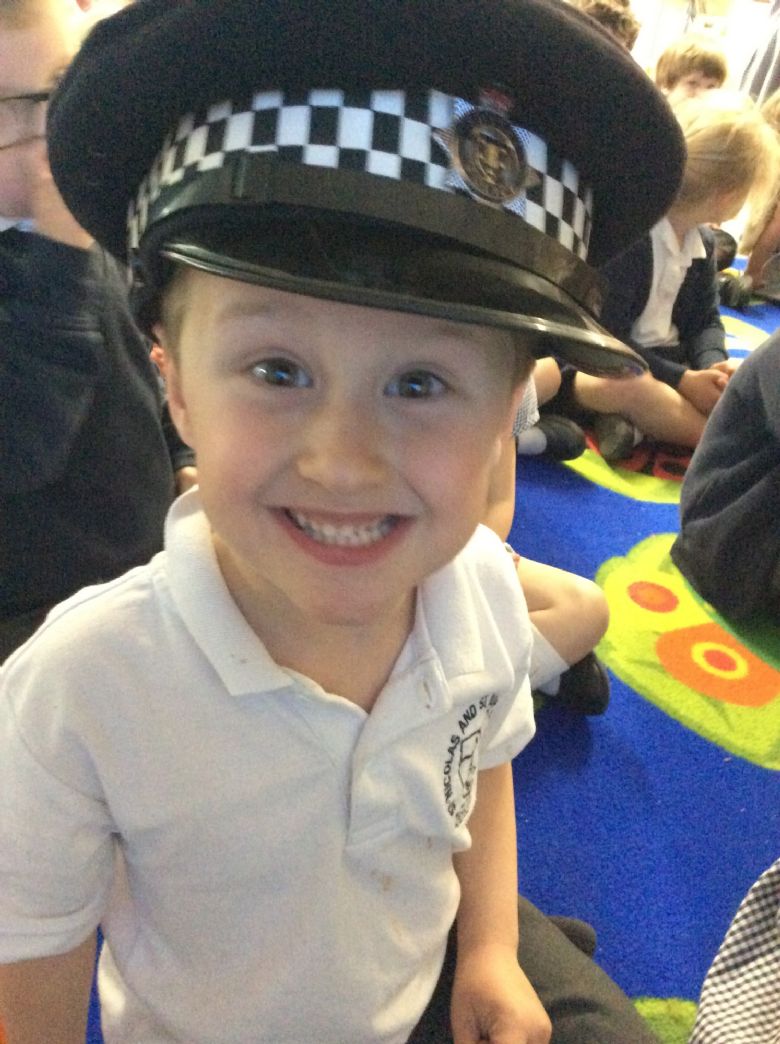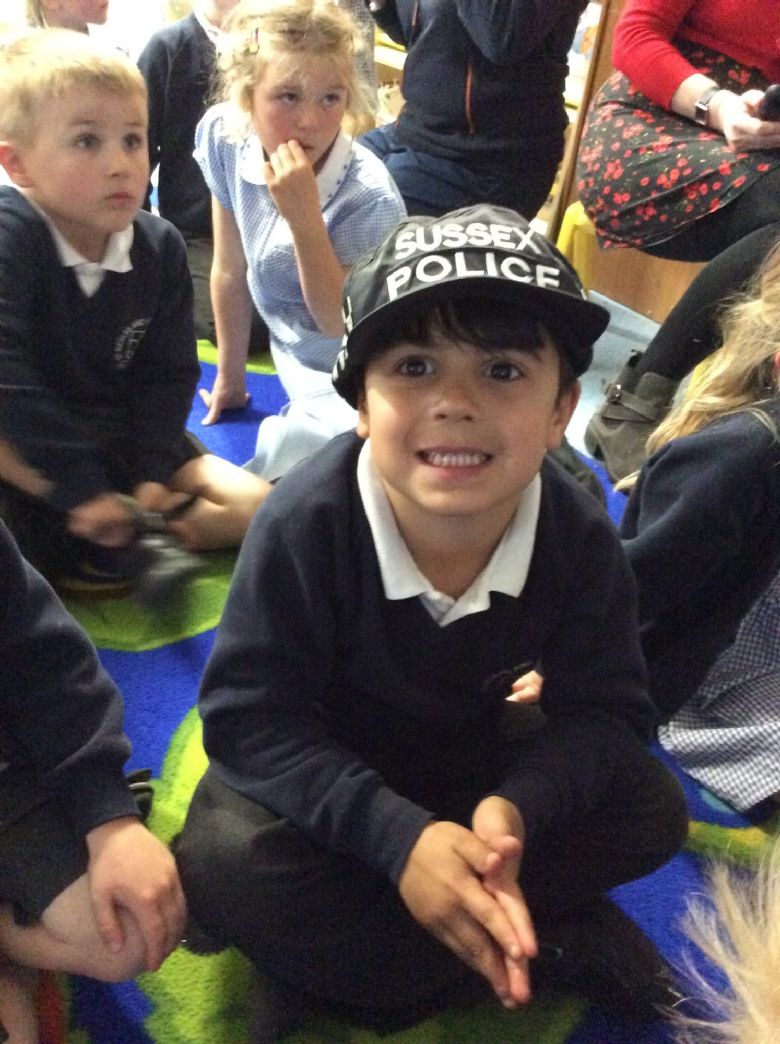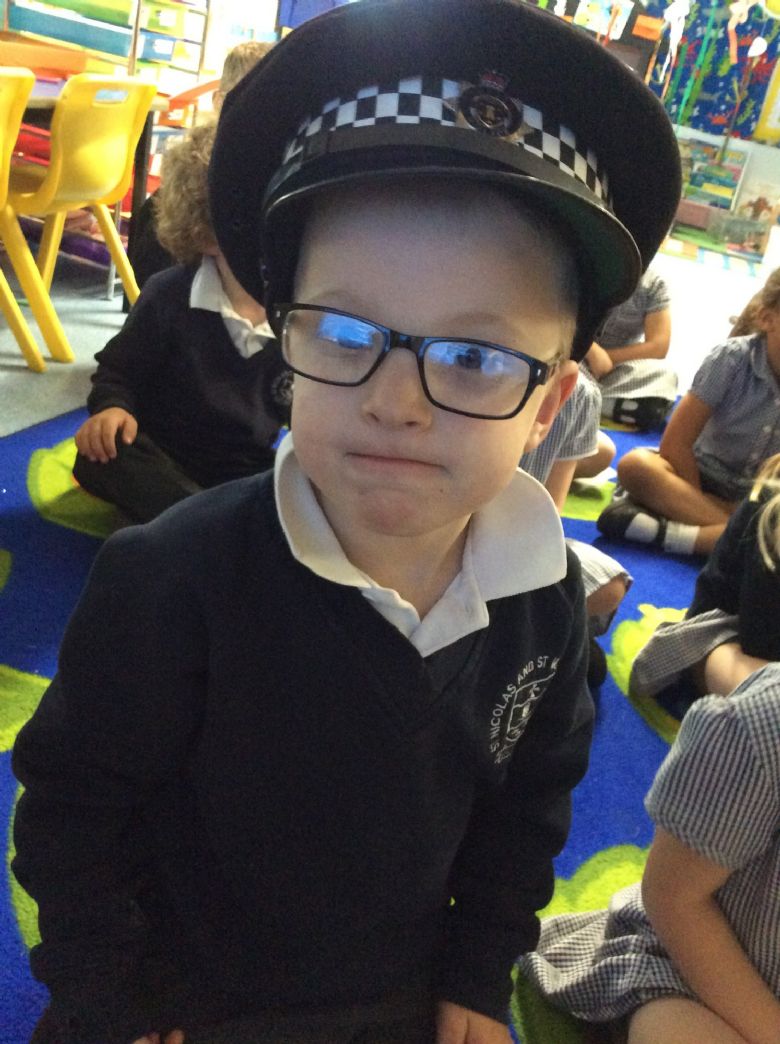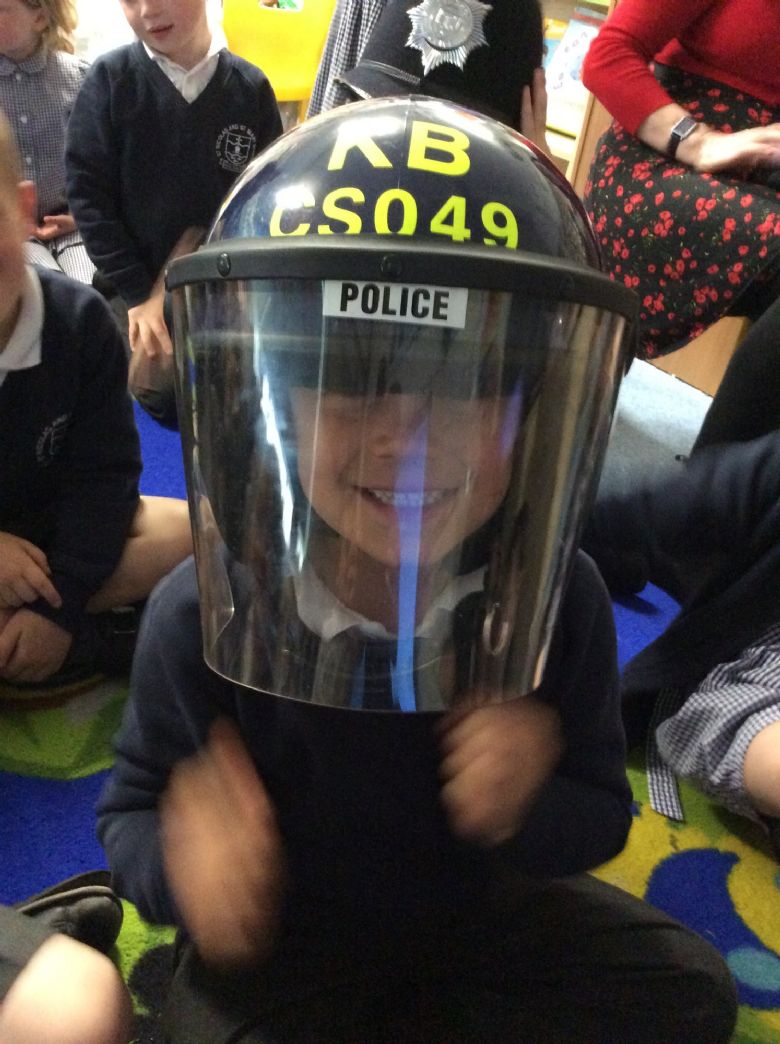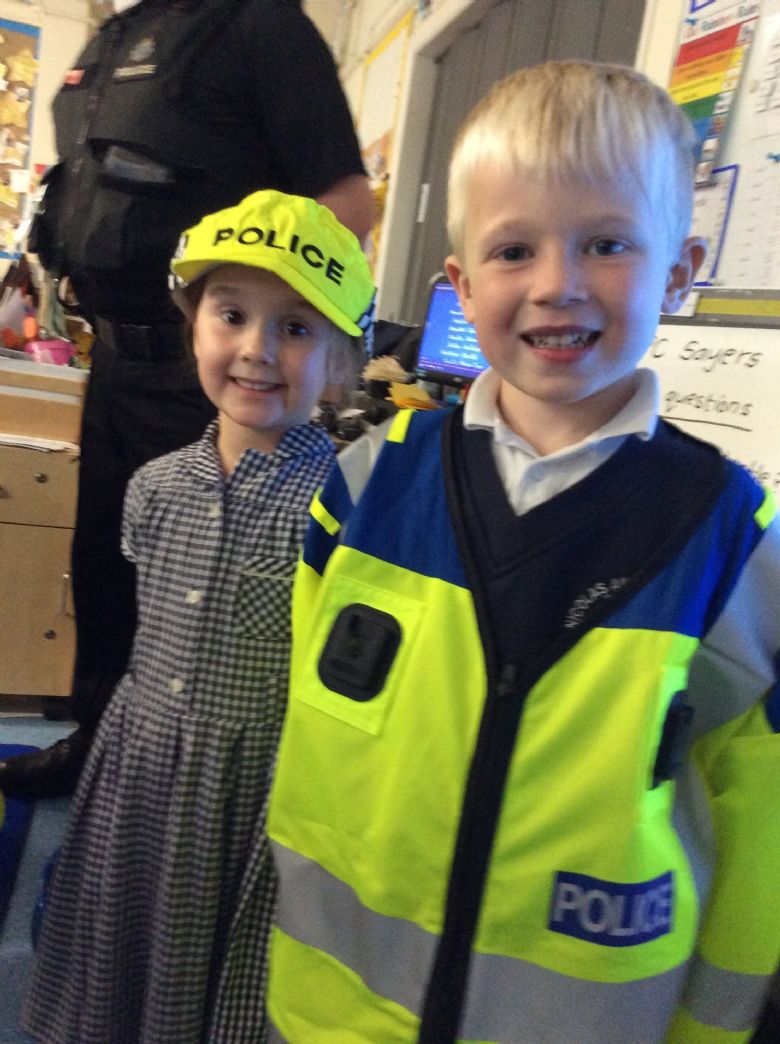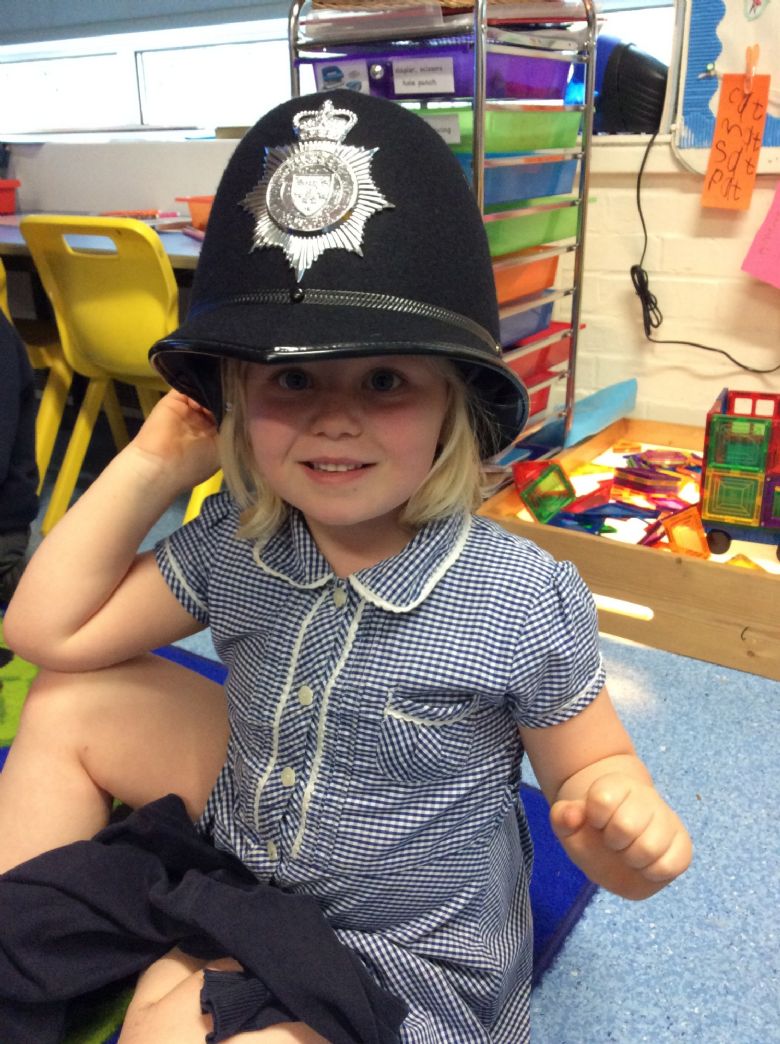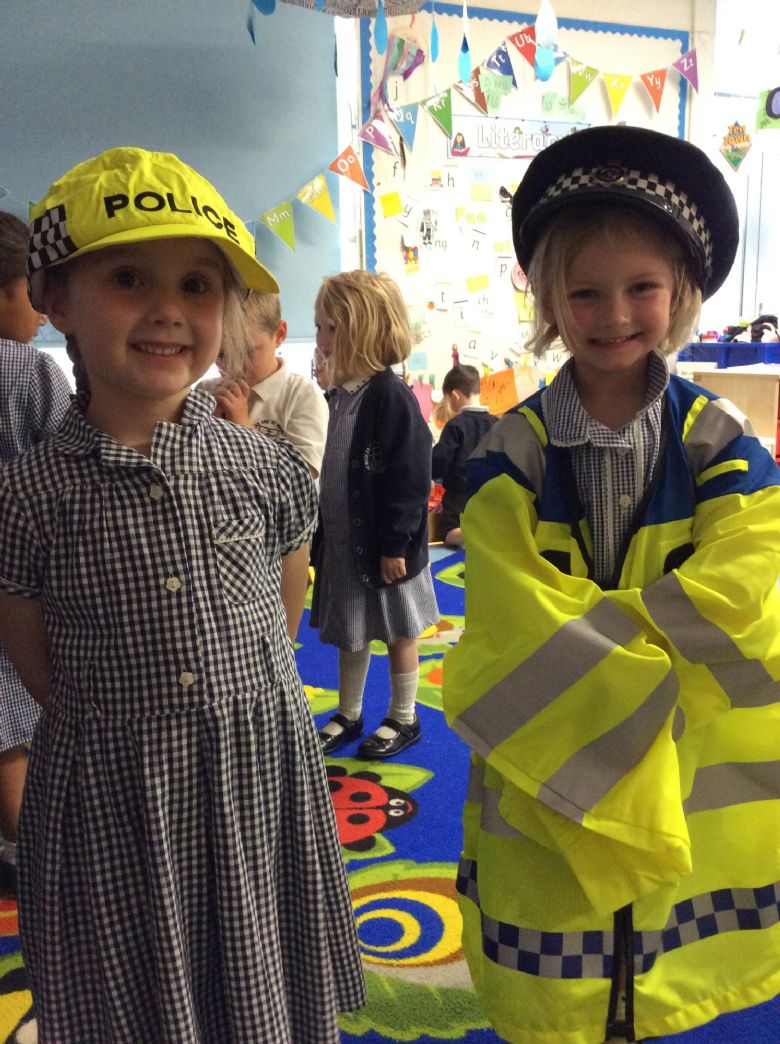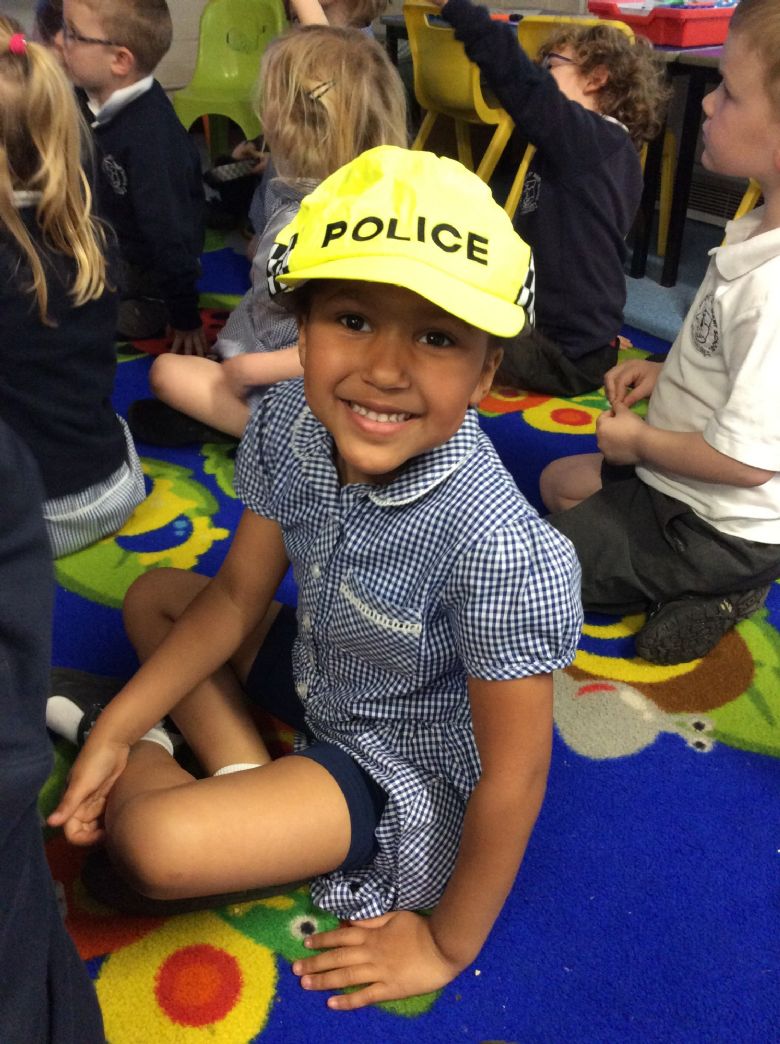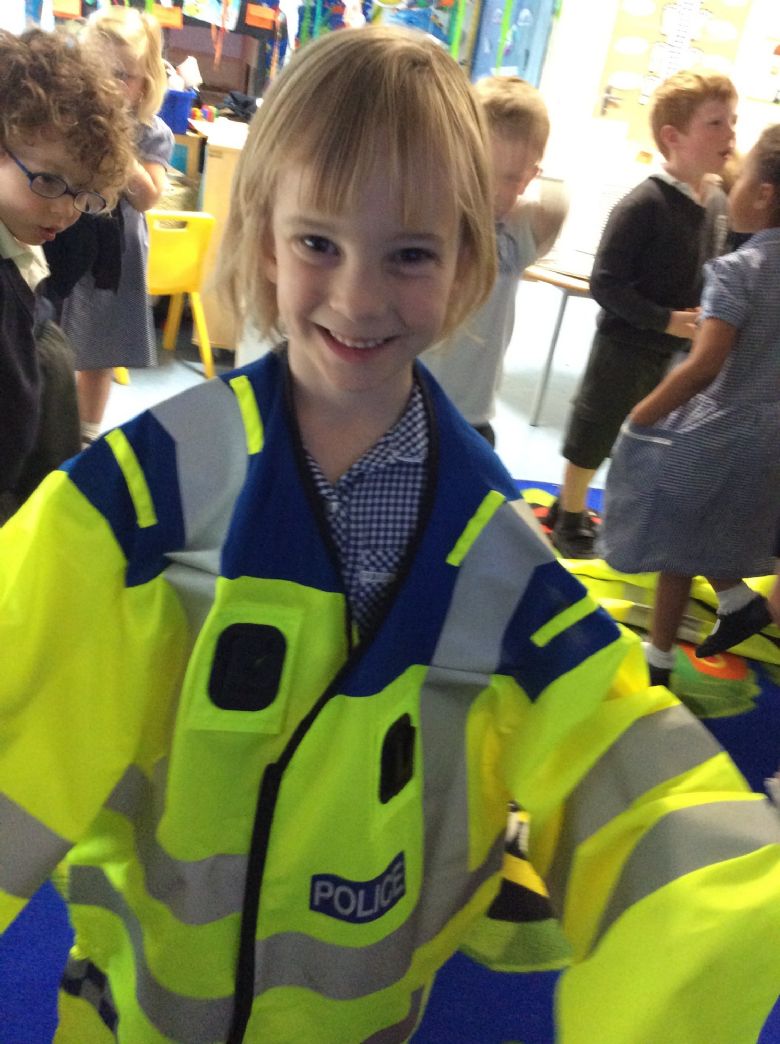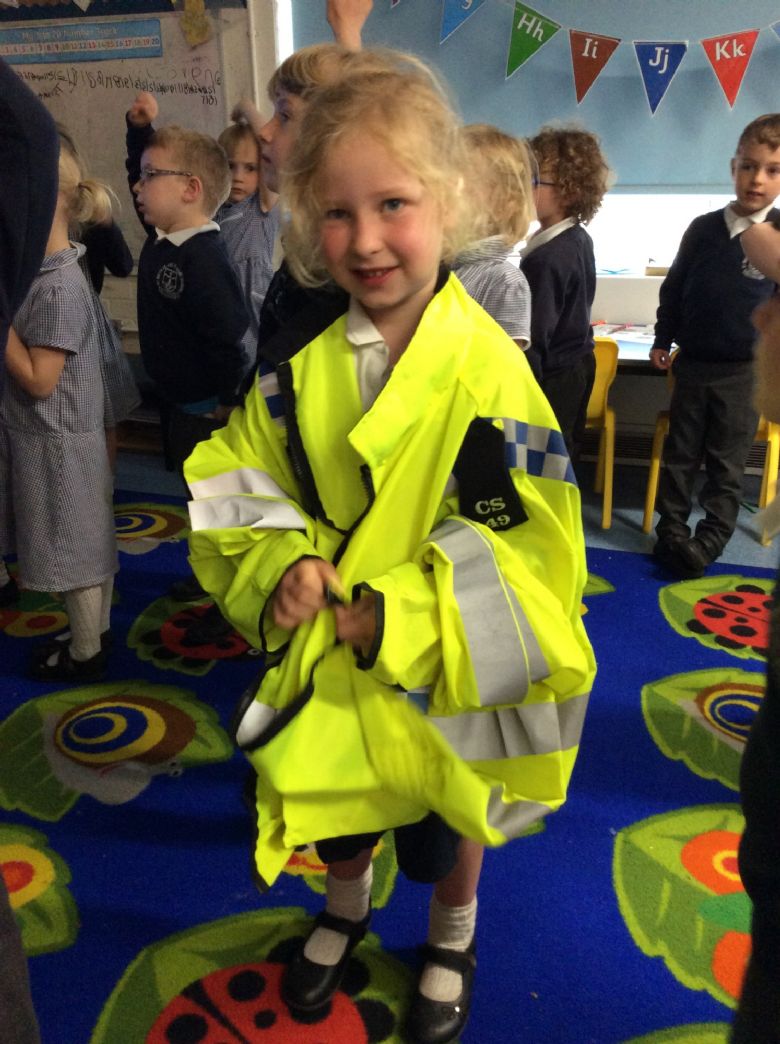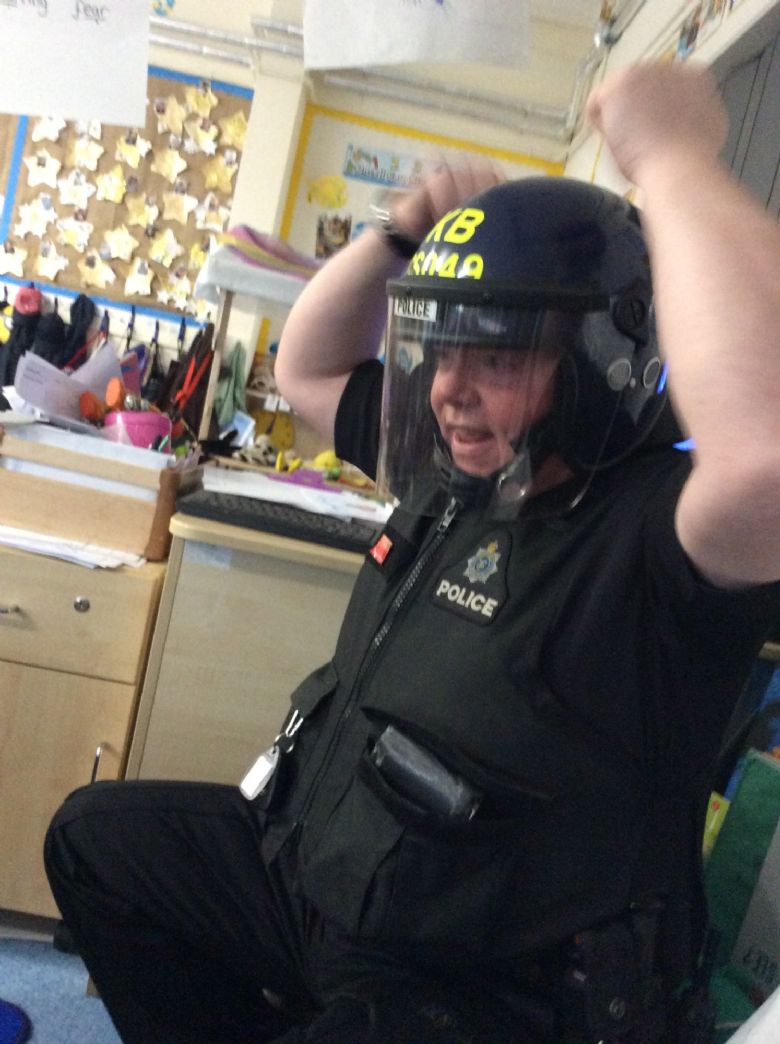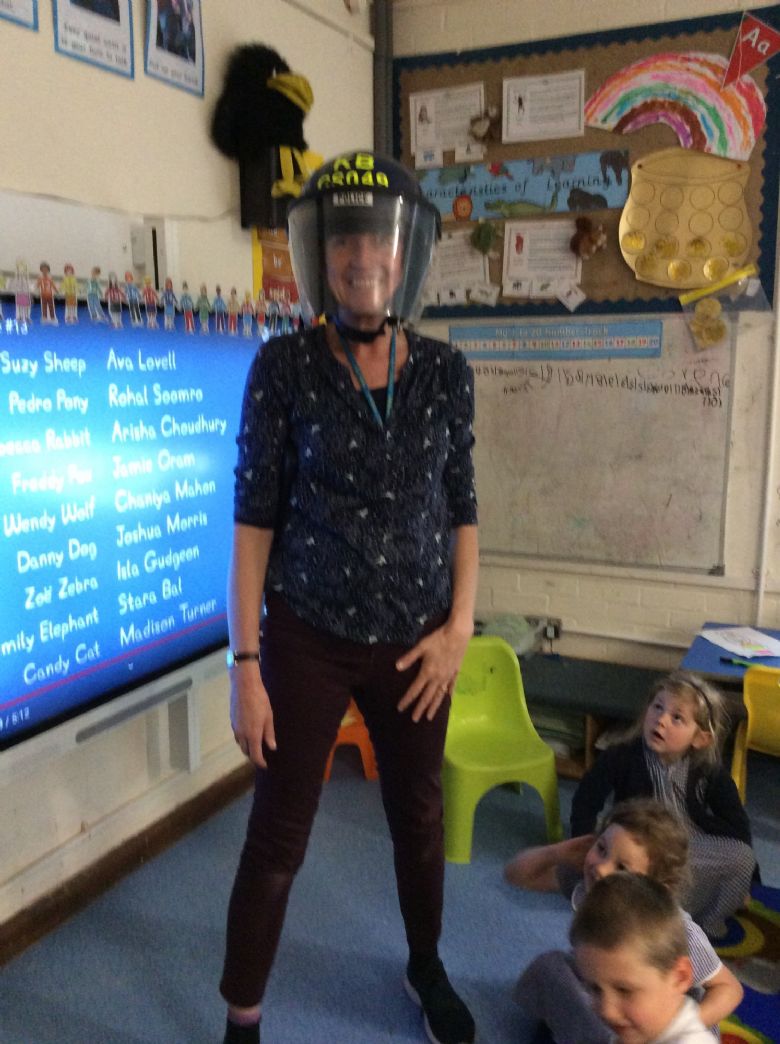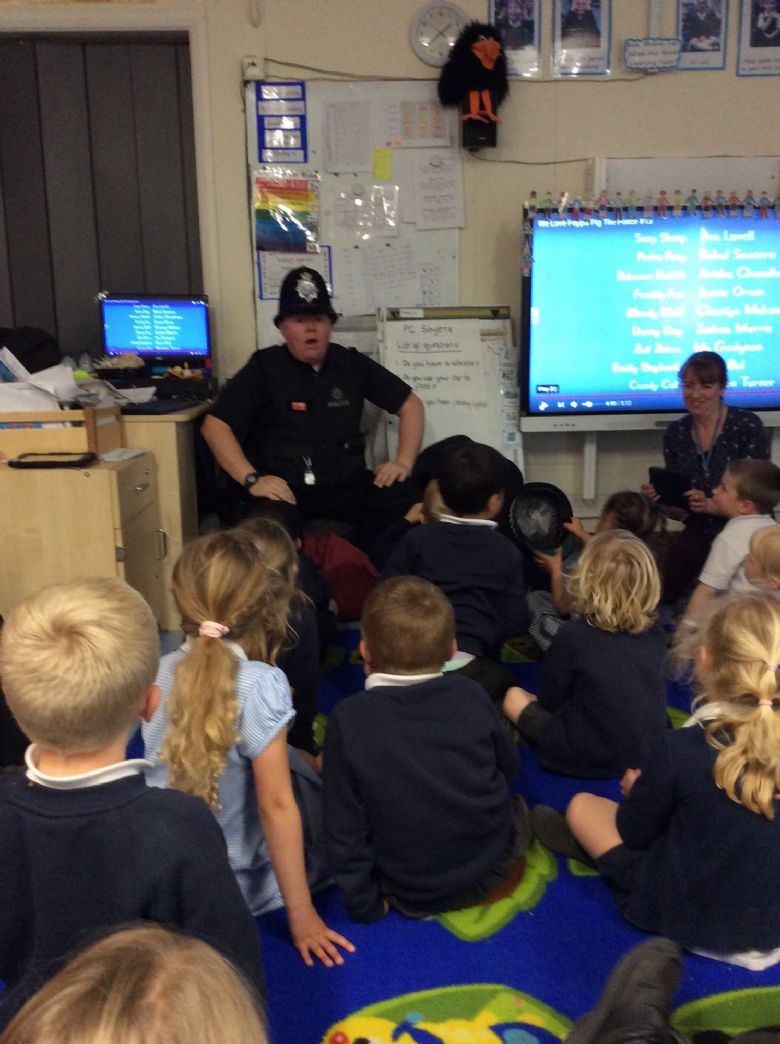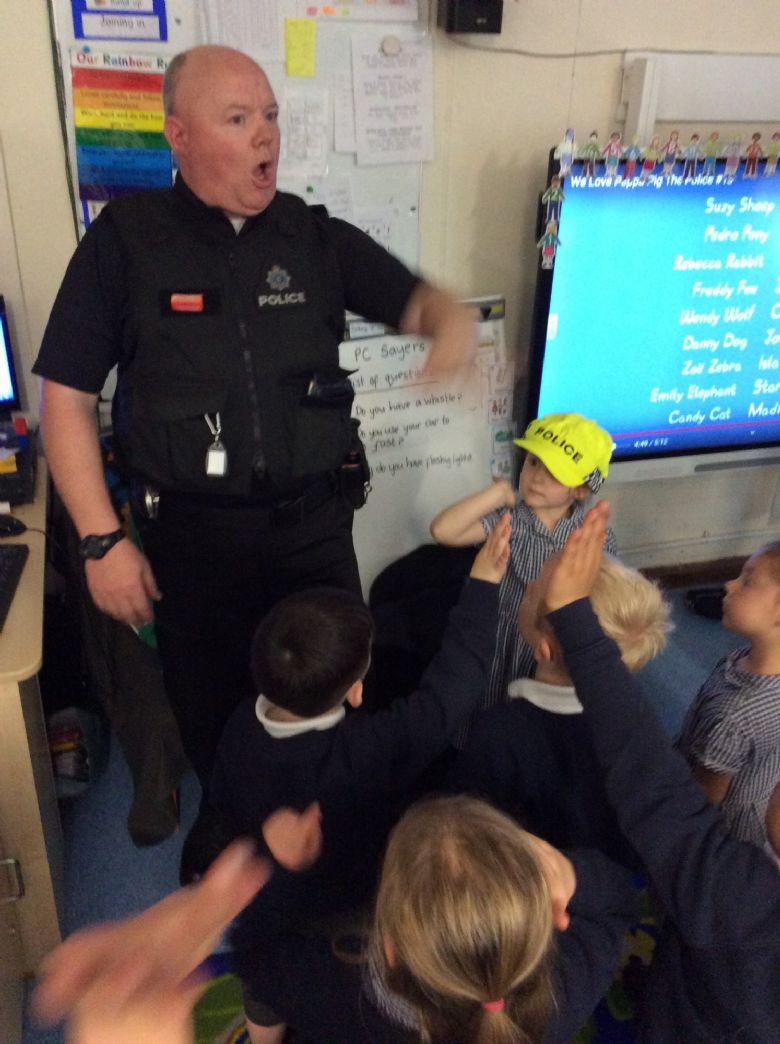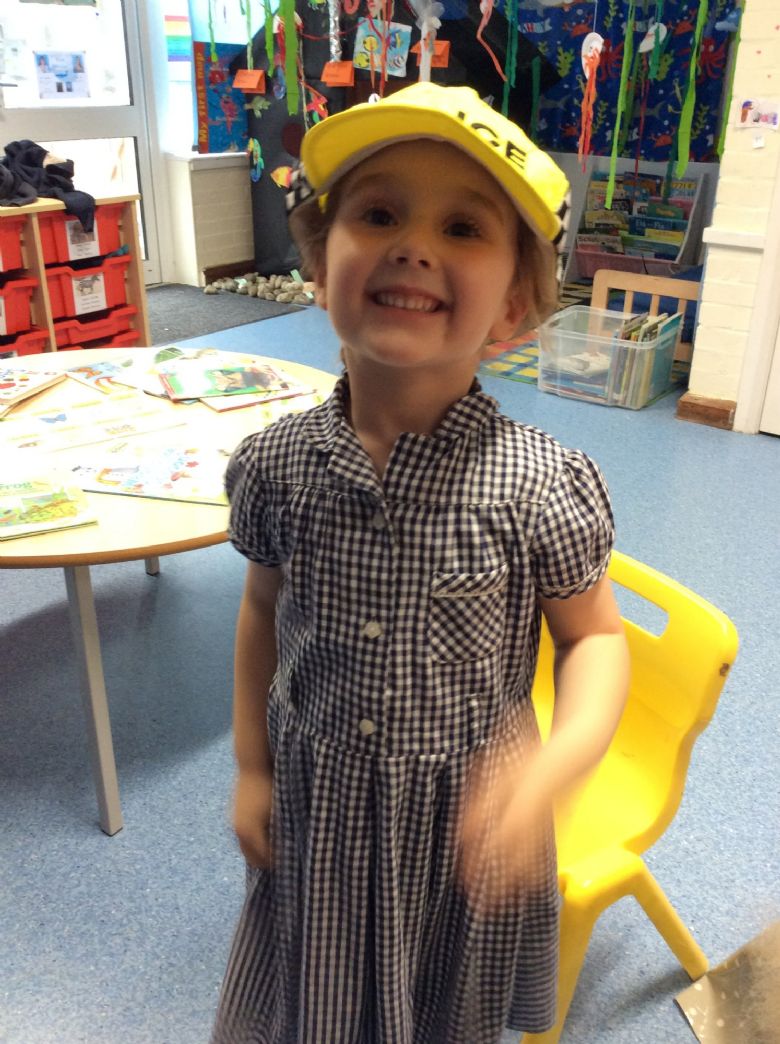 Spring 2019
We had great fun creating dragon dances to celebrate Chinese New Year. We also tasted spices and drew colourful Rangoli patterns with chalk.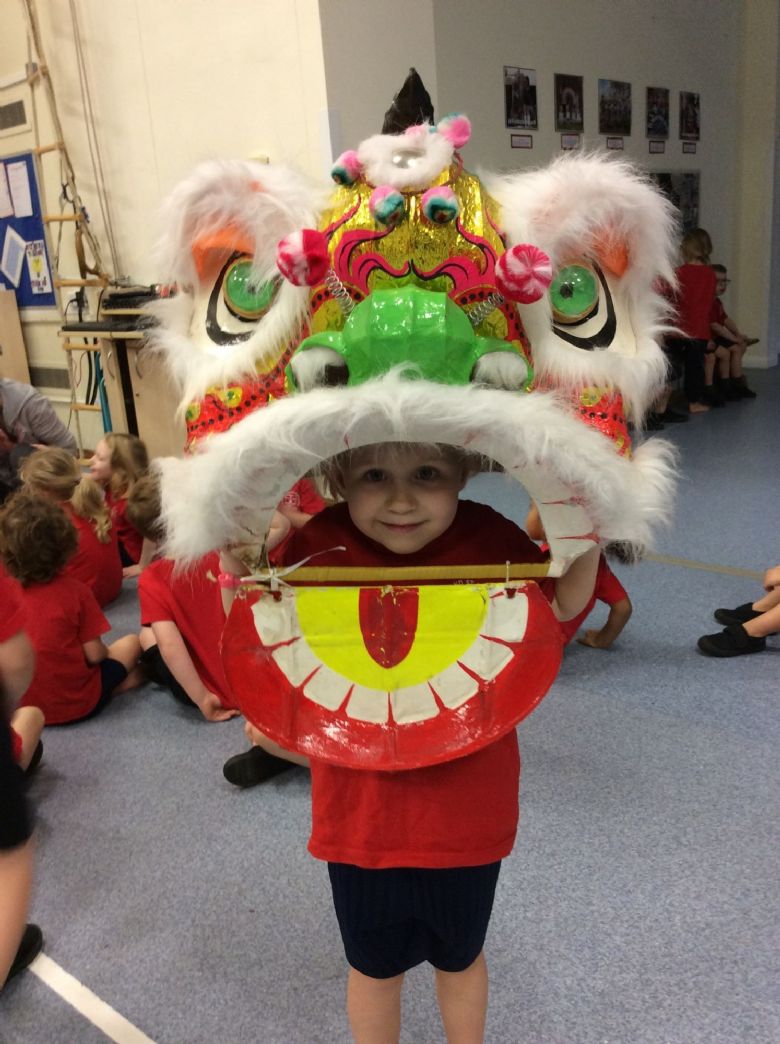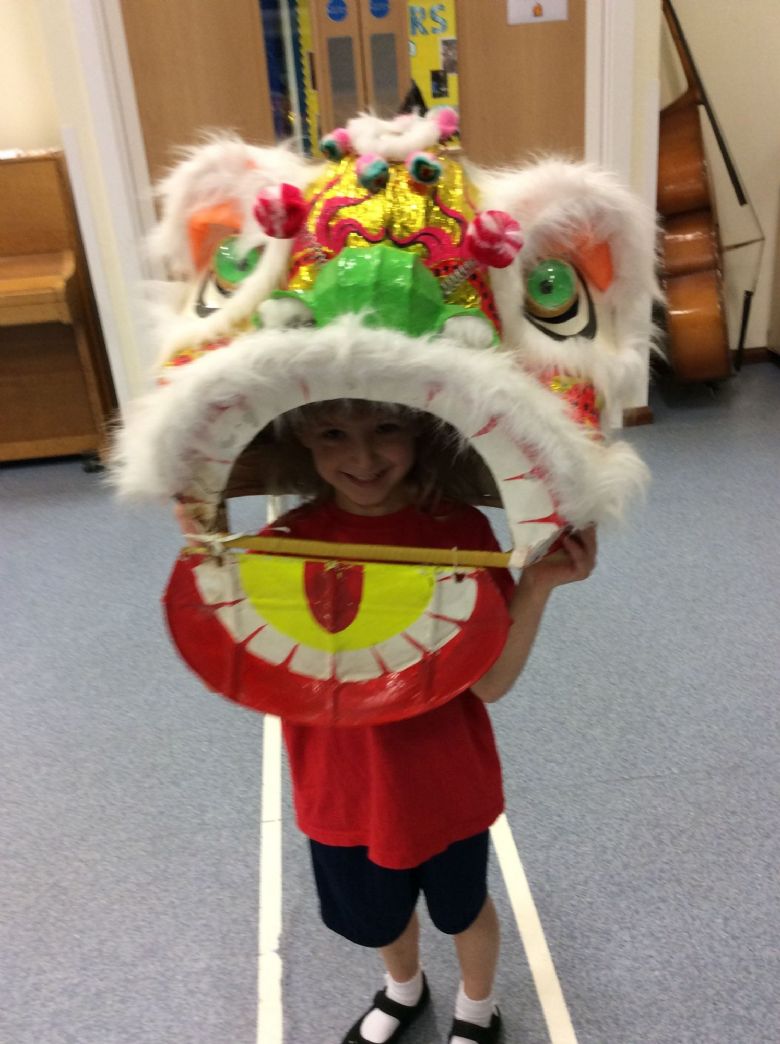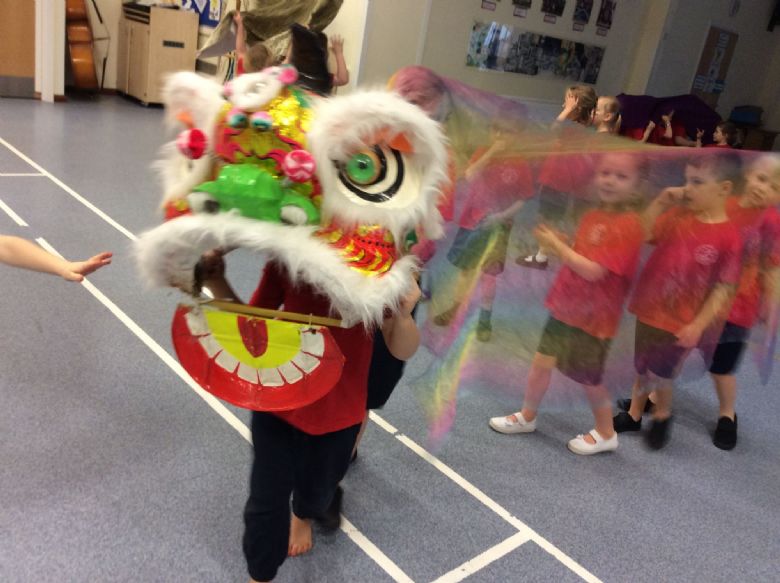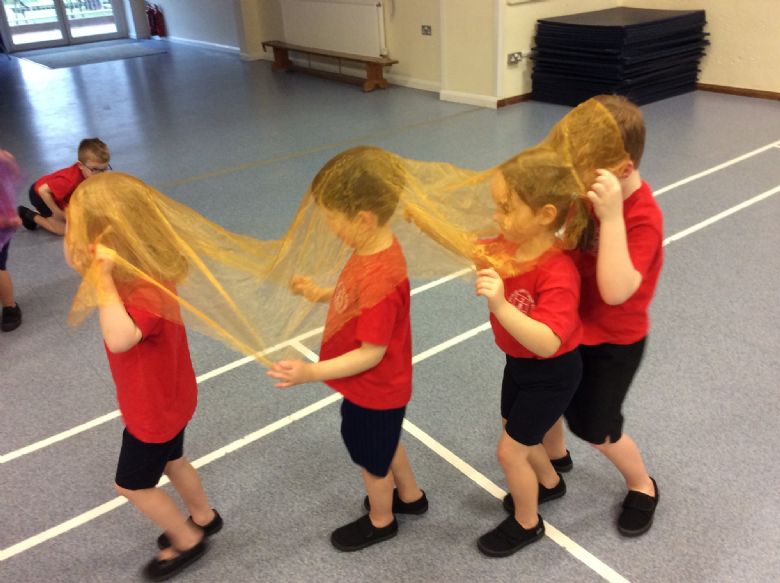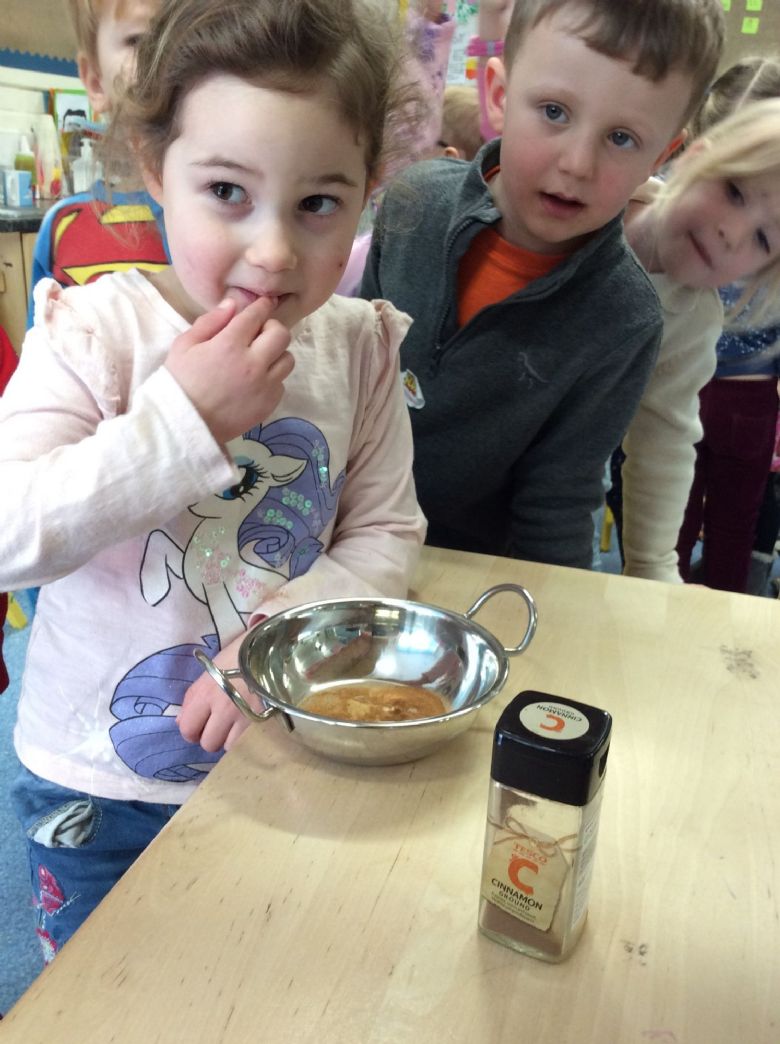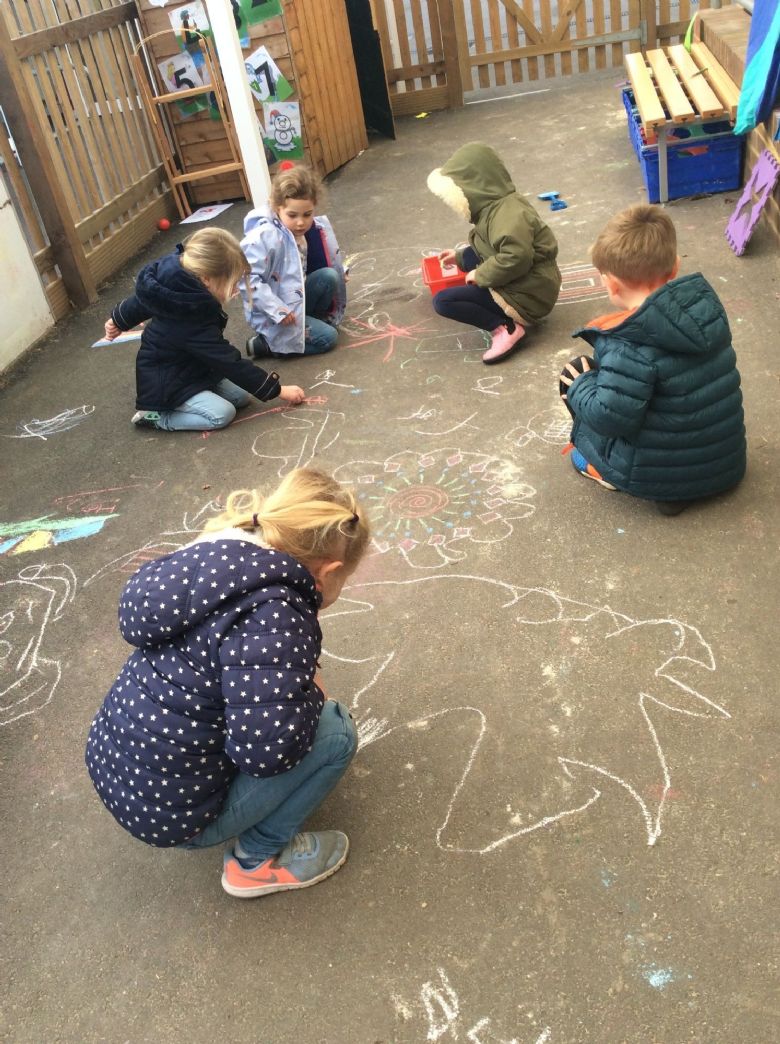 We explored the ice and snow during a really cold spell in February.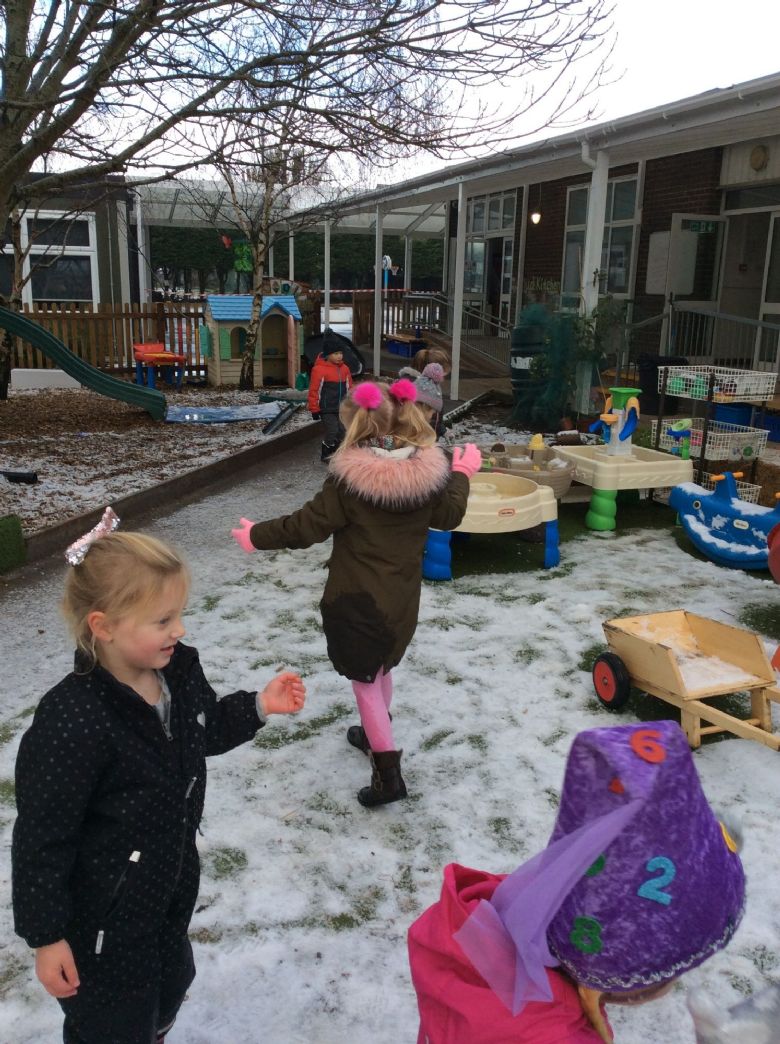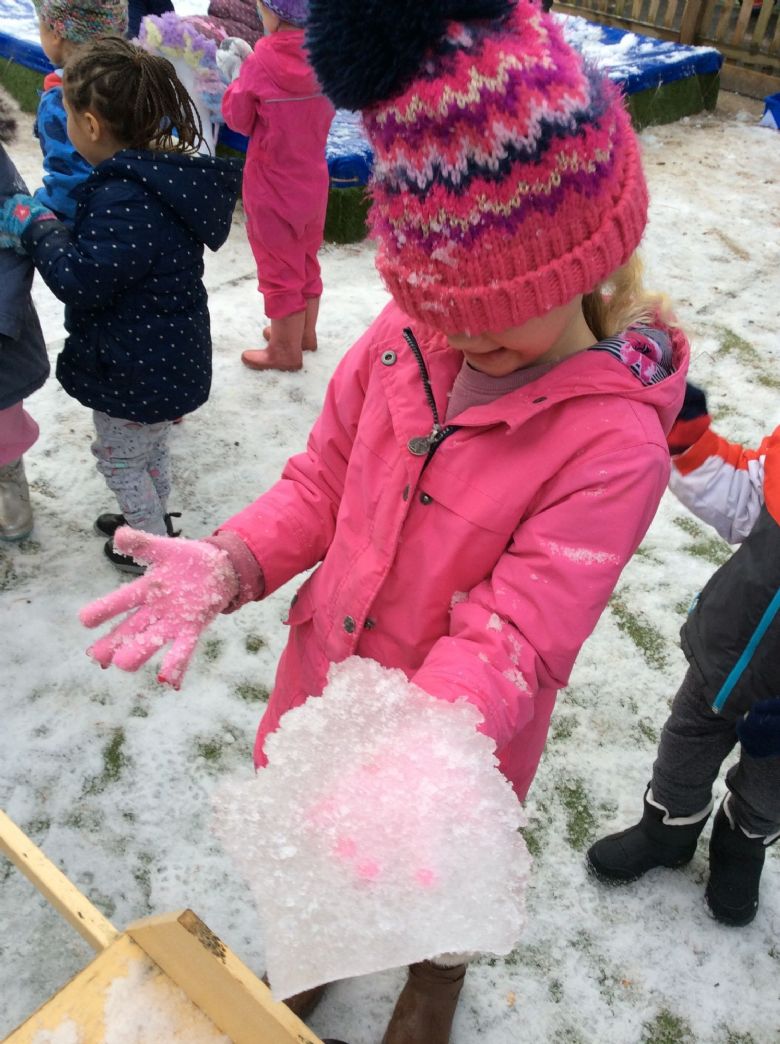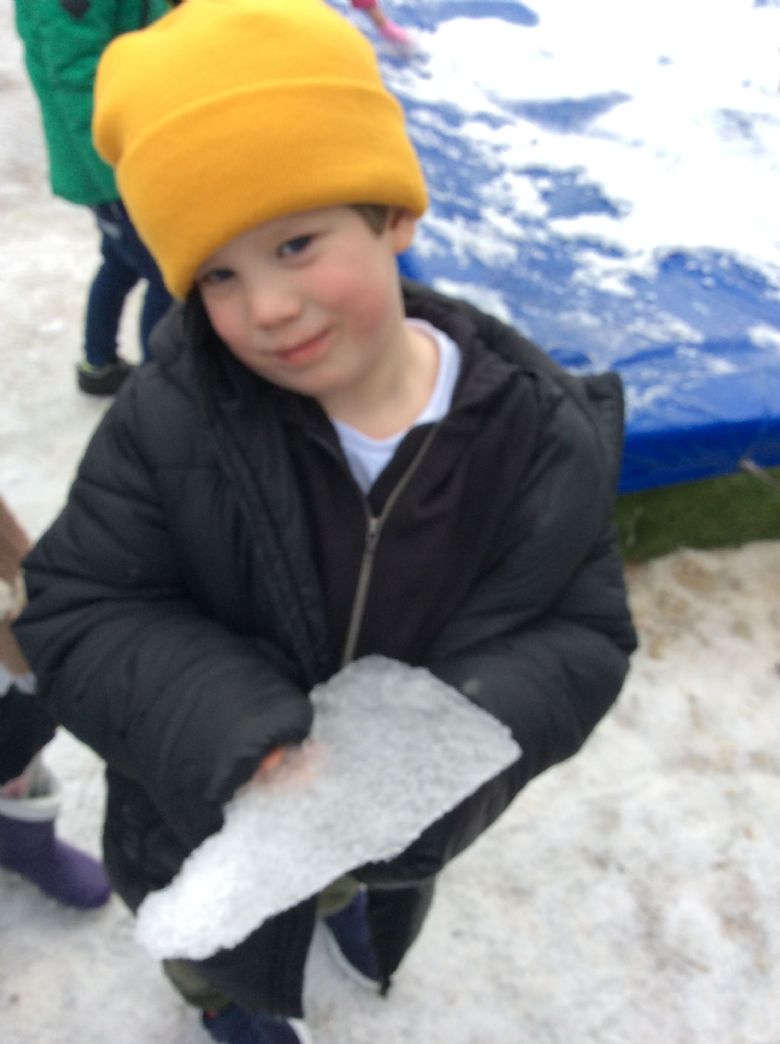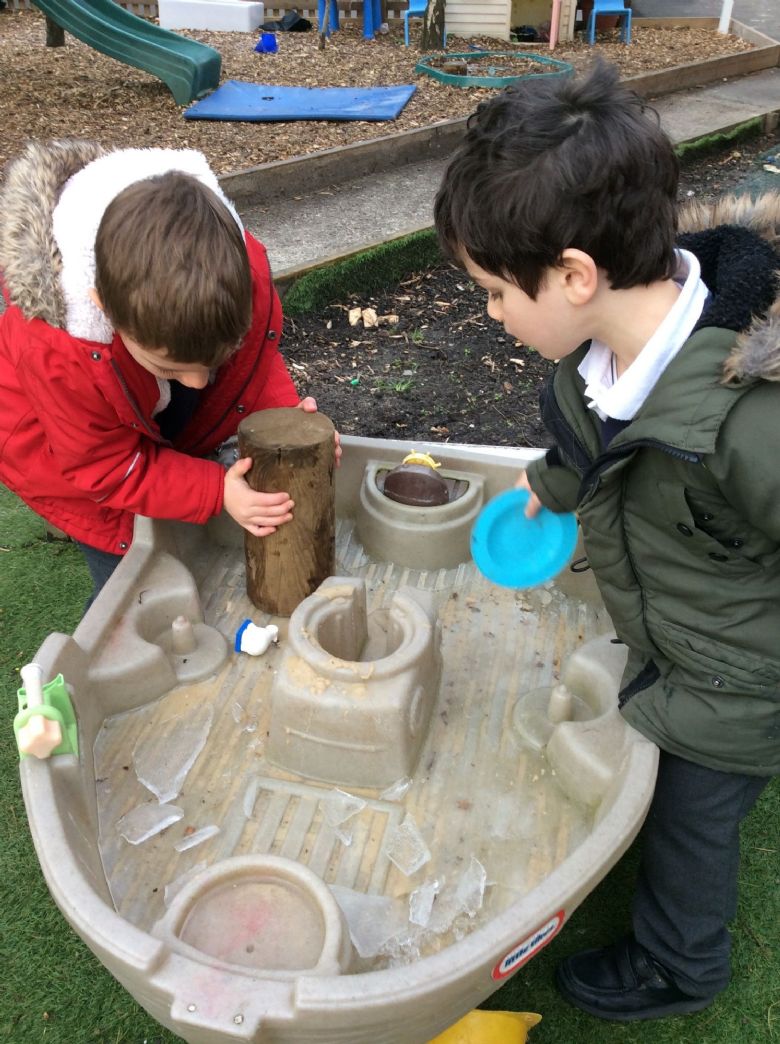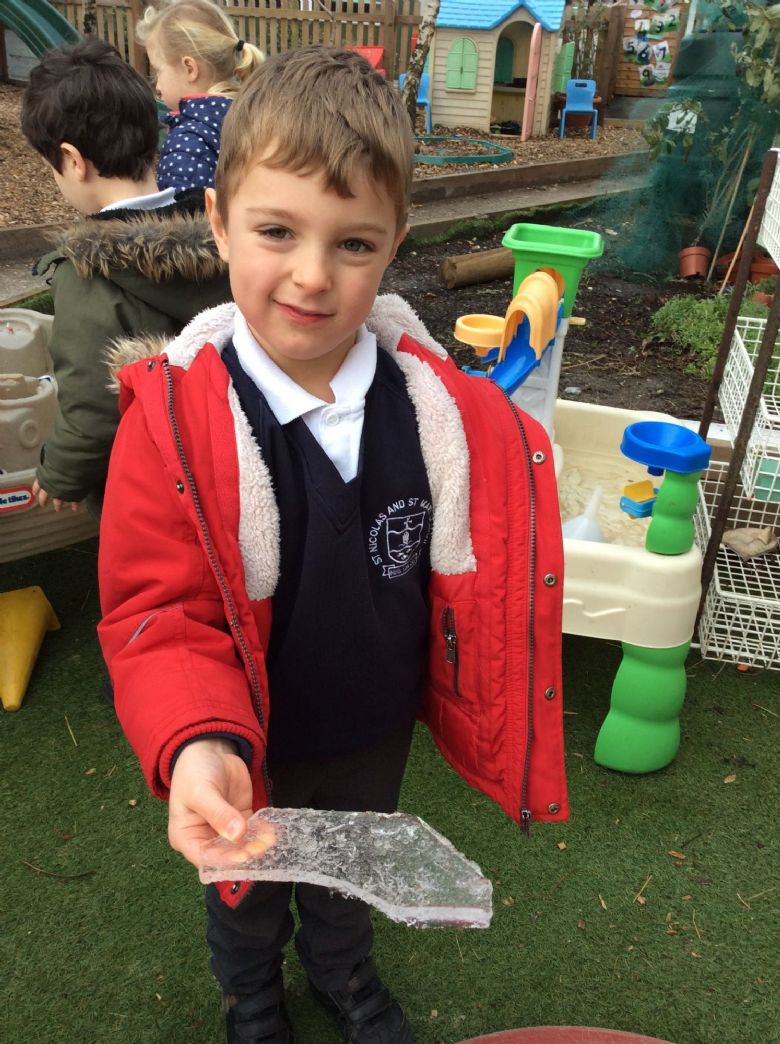 Autumn 2018
The children have settled well and are enjoying their time at school. Here are a few photos taken during the first three weeks. We will add some more soon! Forest Friday will begin this week. Please send your child into school wearing non uniform clothes that you don't mind getting messy! All of the children will be exploring our outdoor environment on Friday afternoon.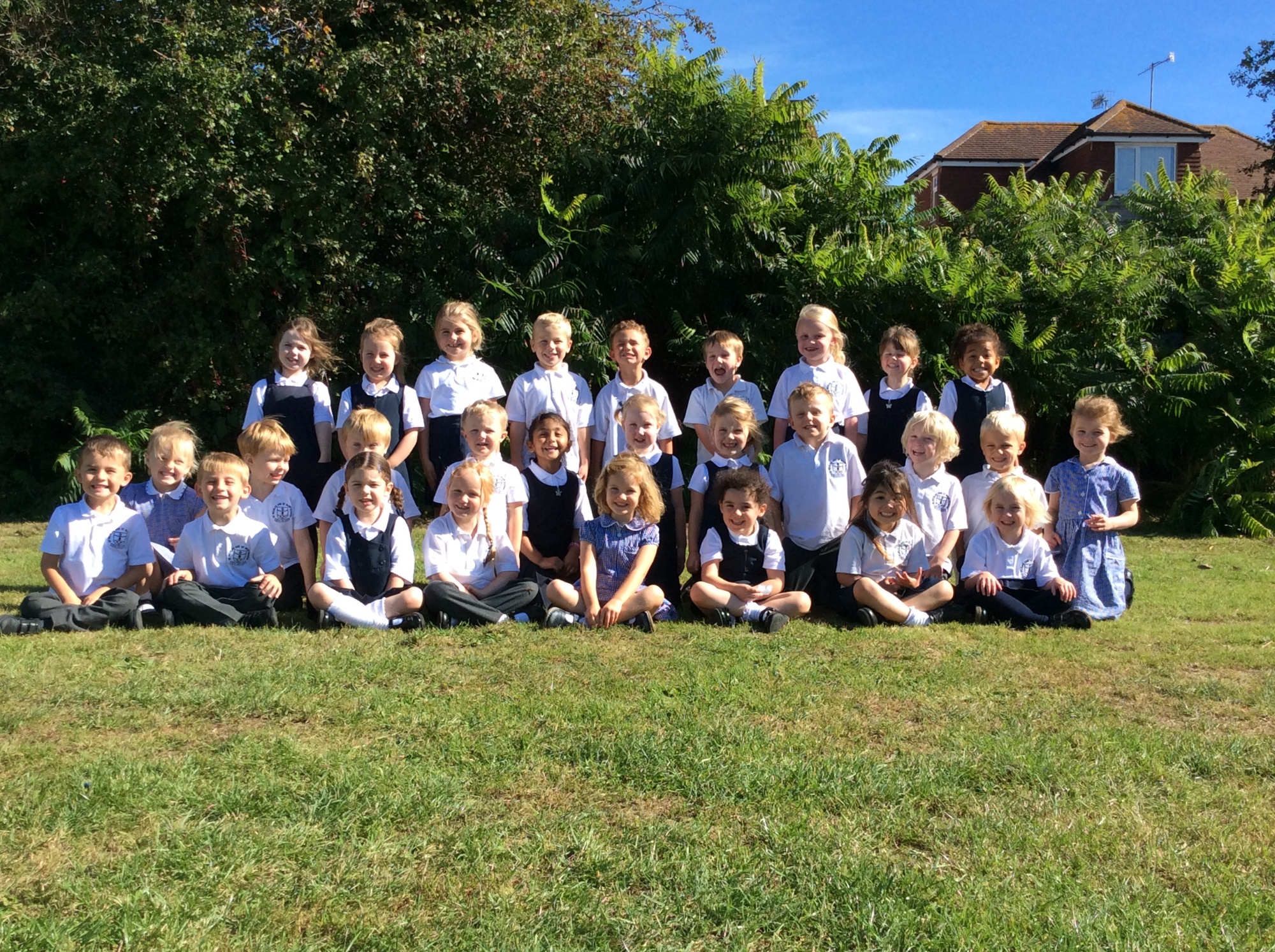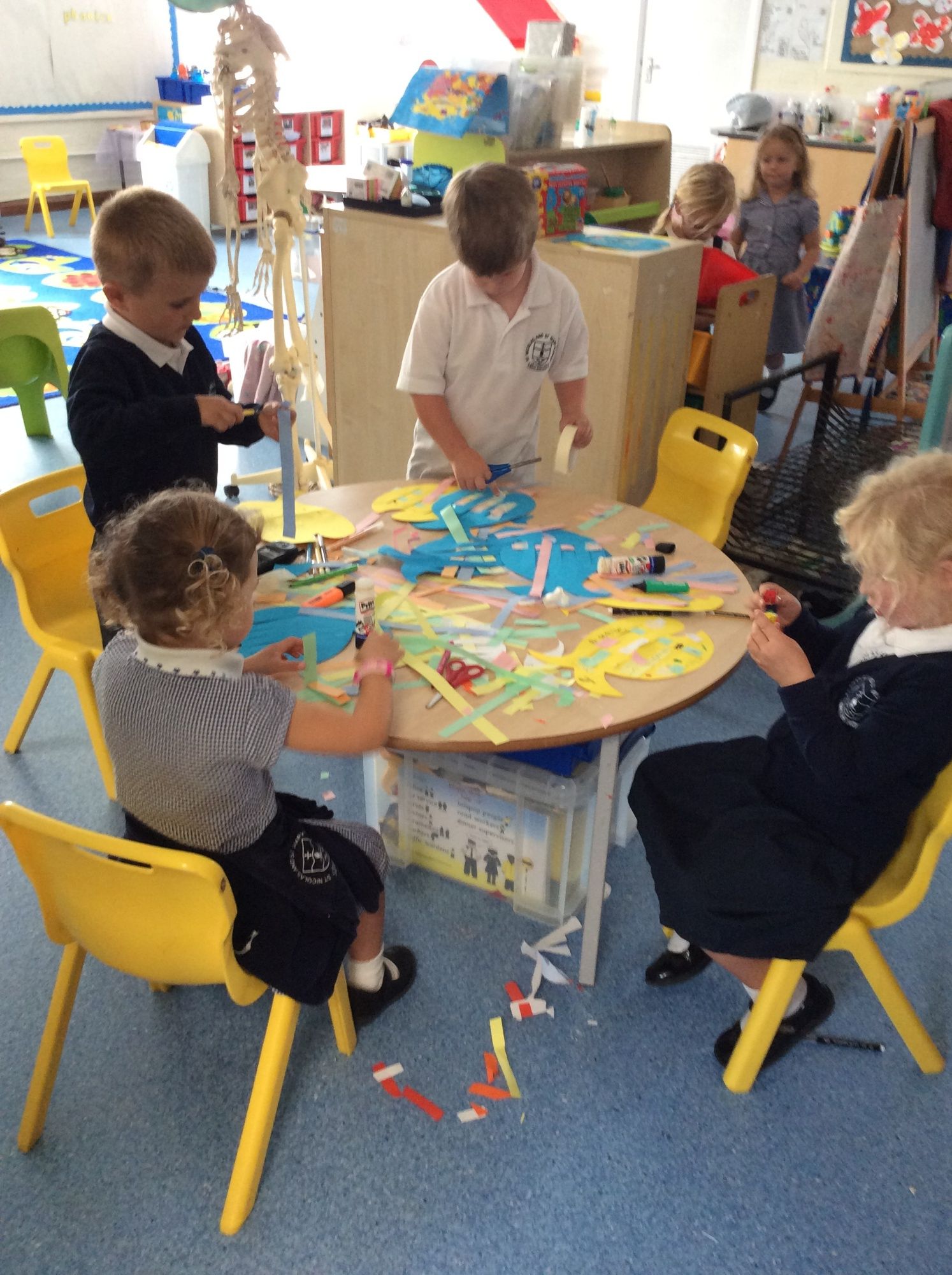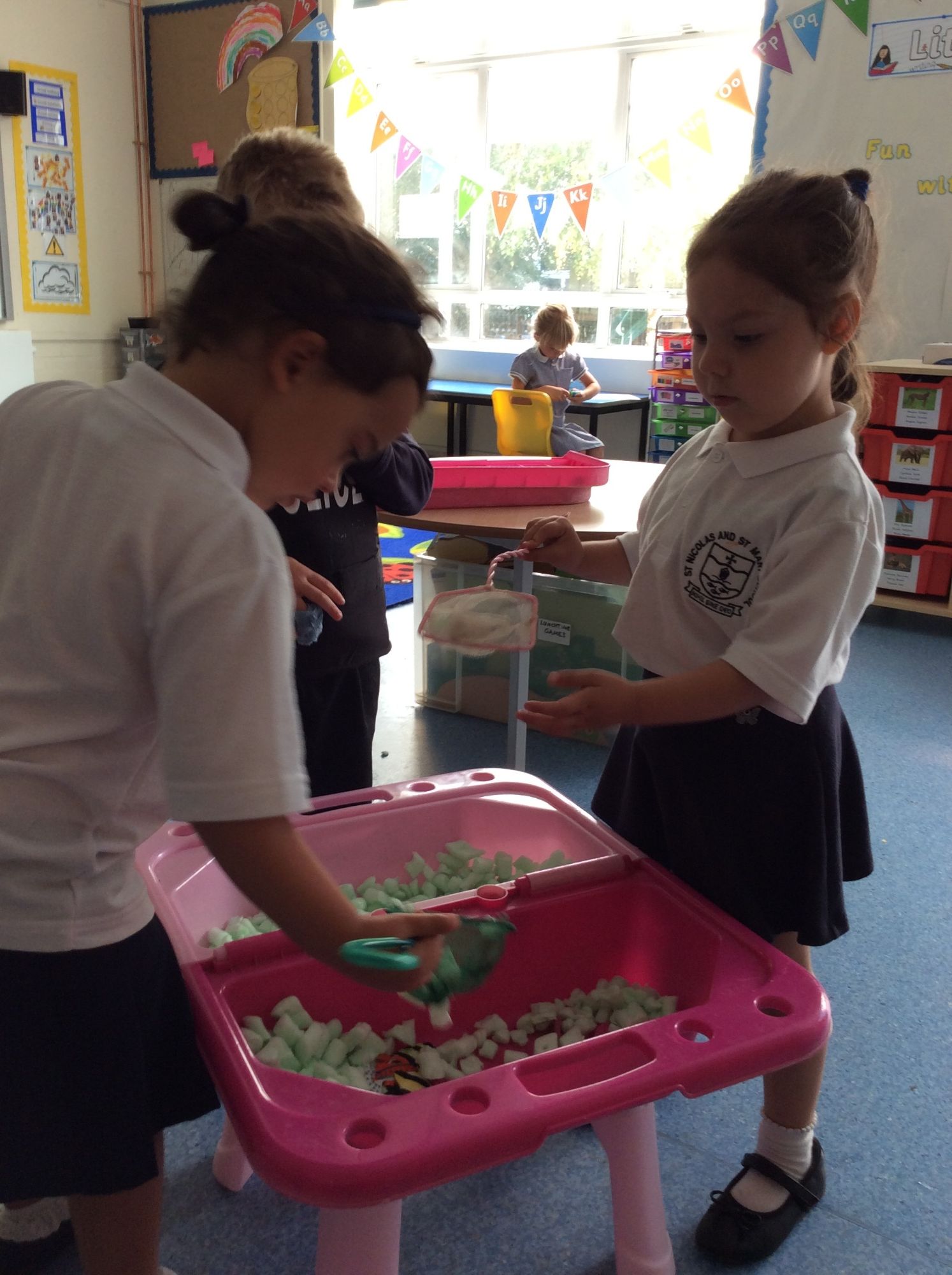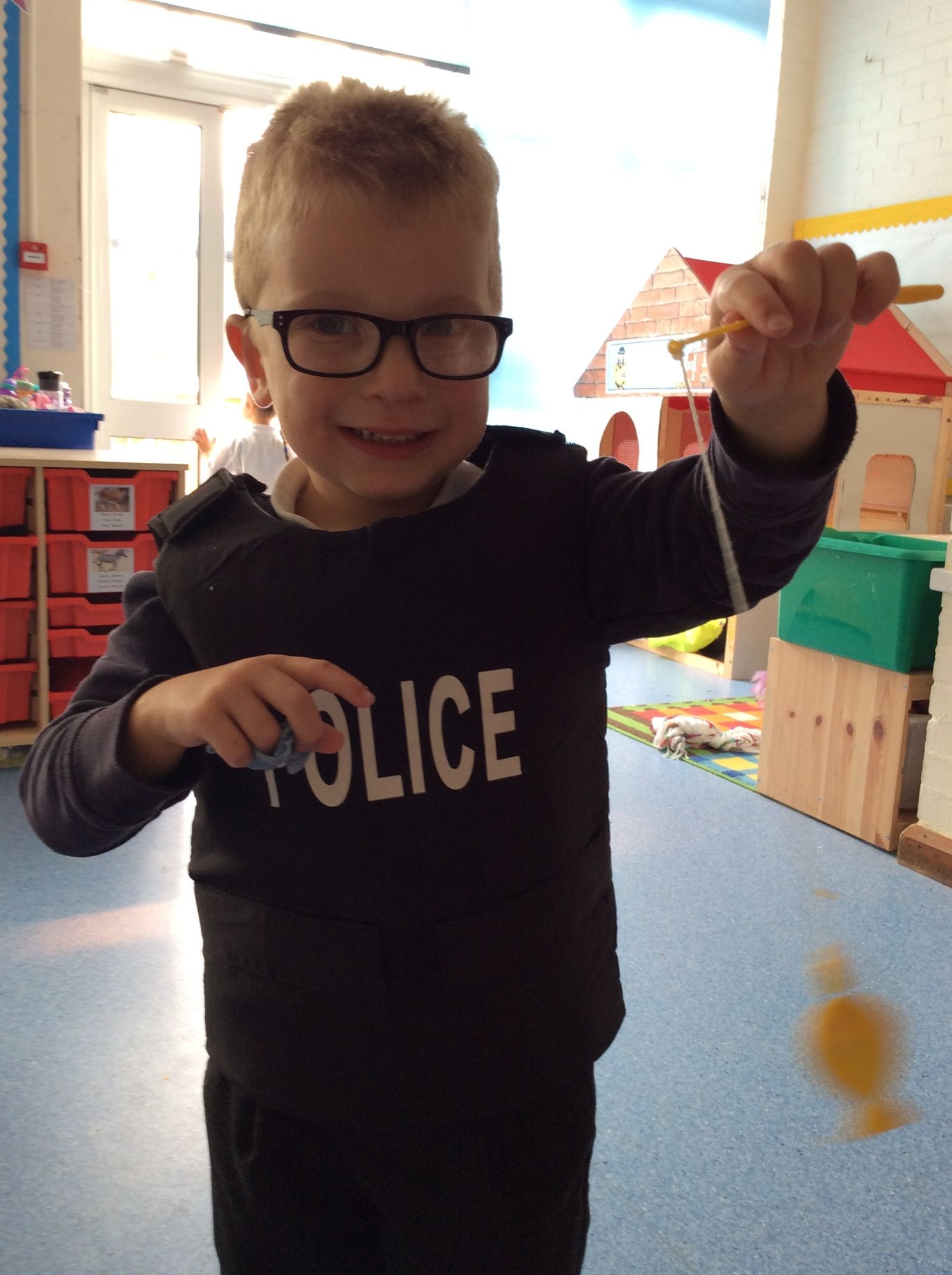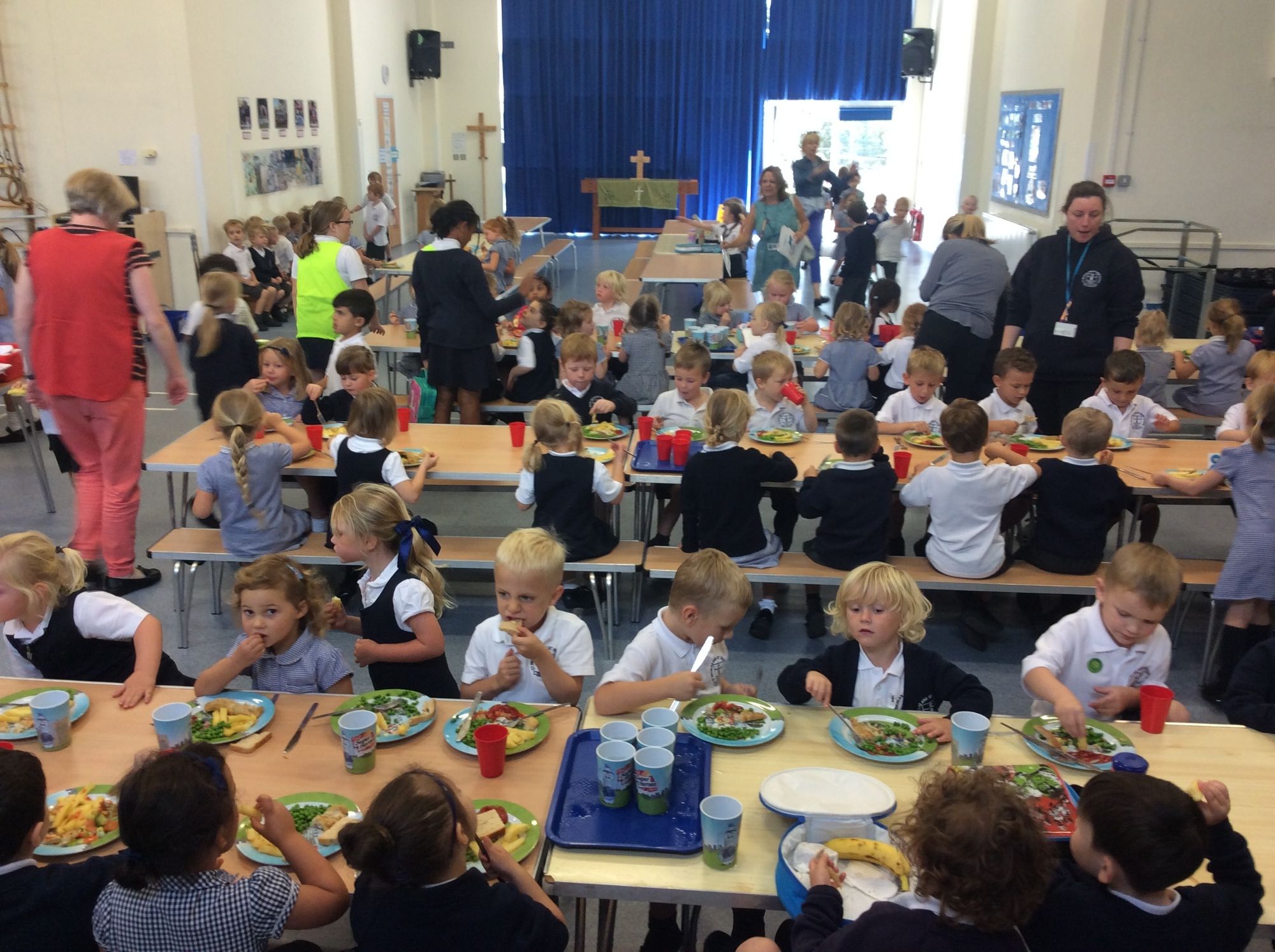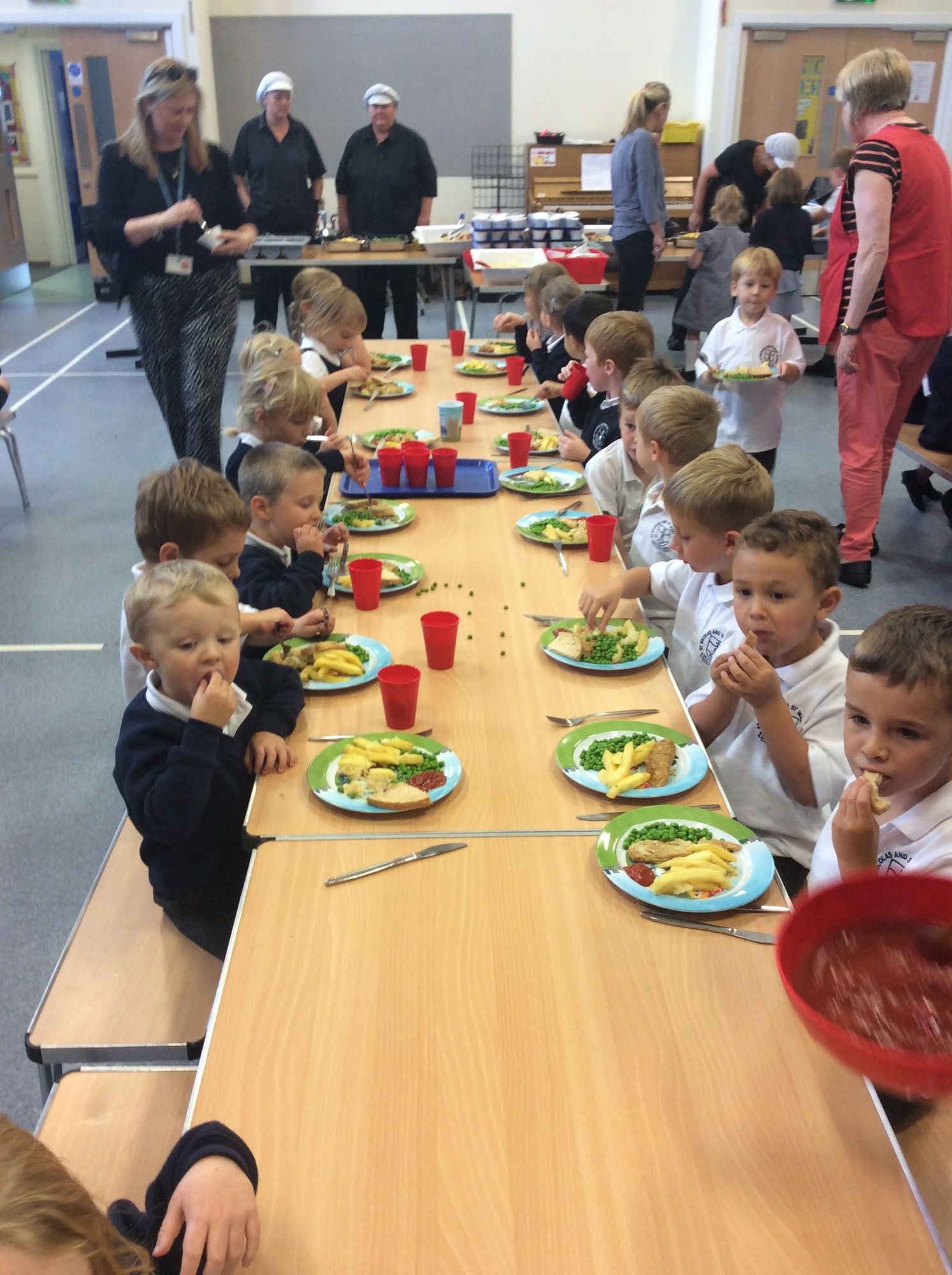 It's Spring Time!
The children have been designing their own classrooms and helping the teachers set up the new environment. They have created their own role play areas, check out their designs...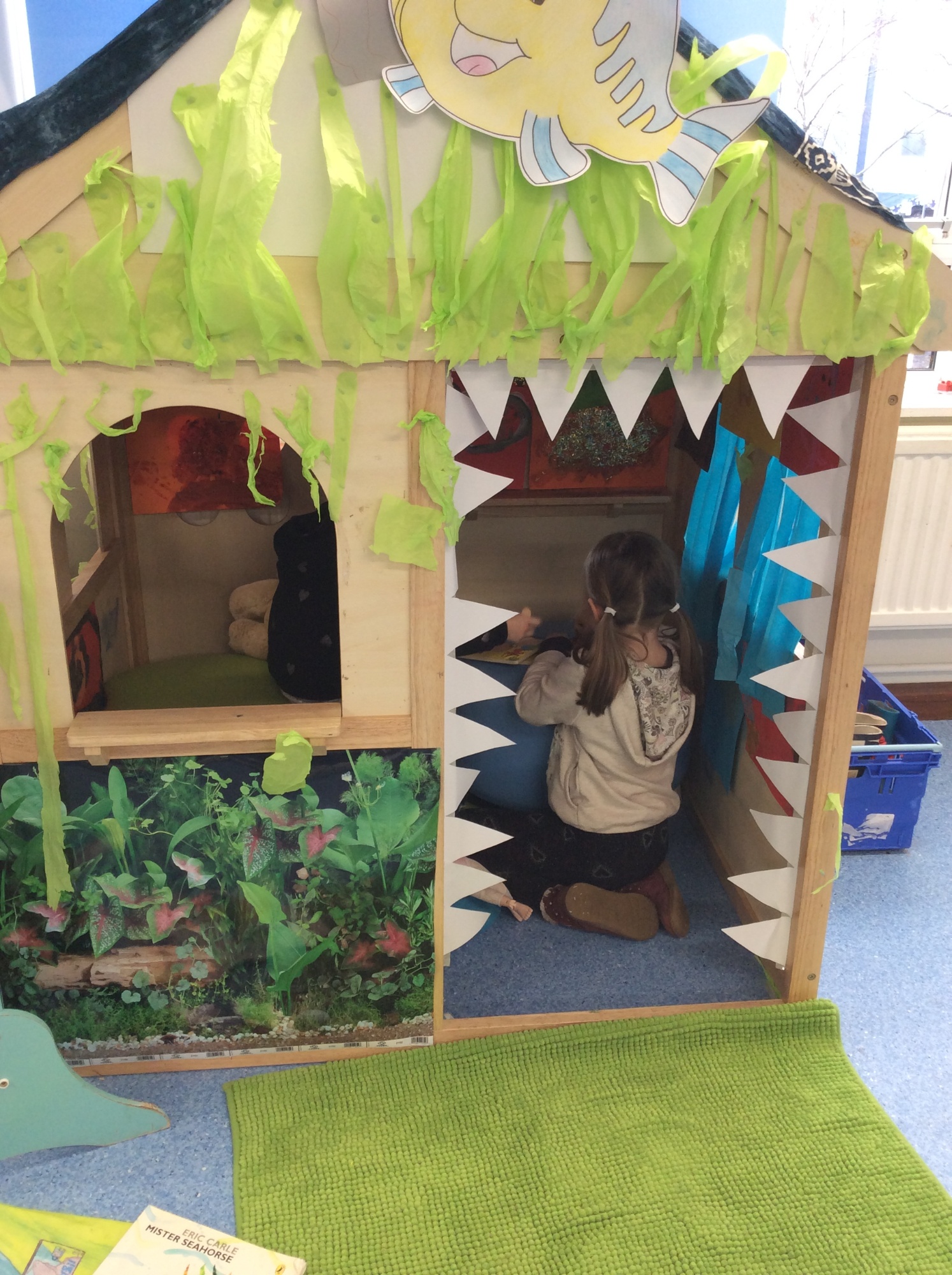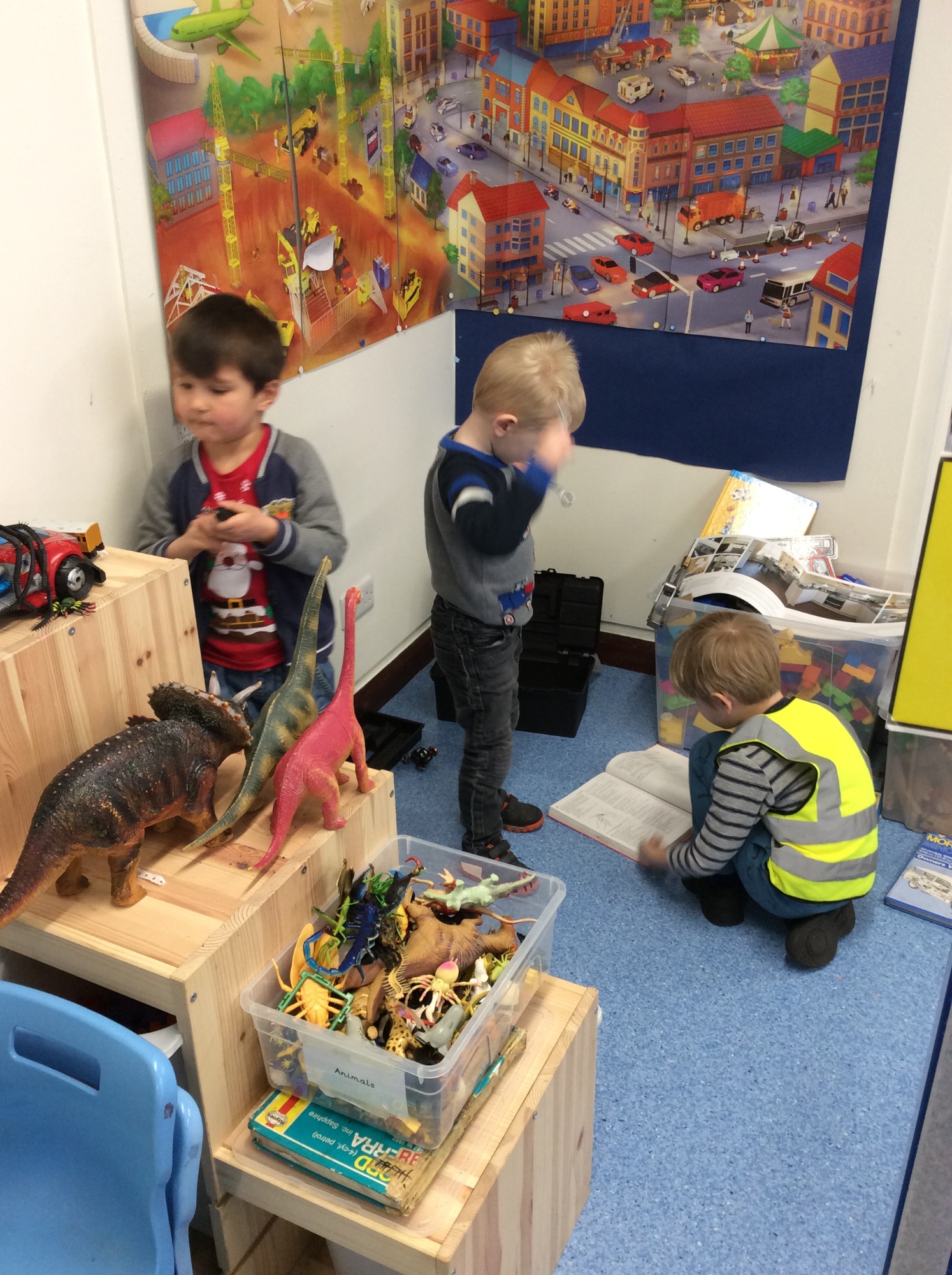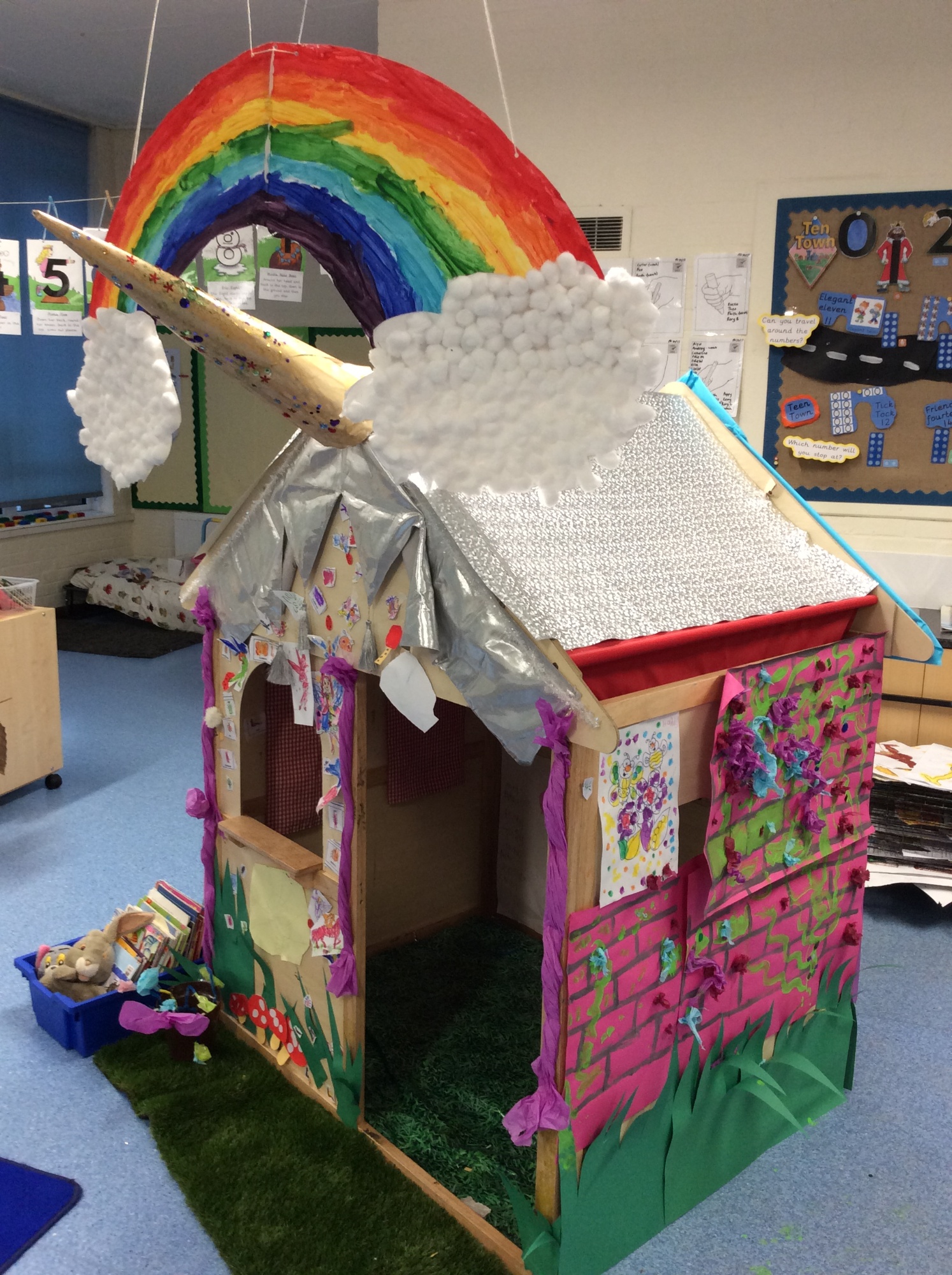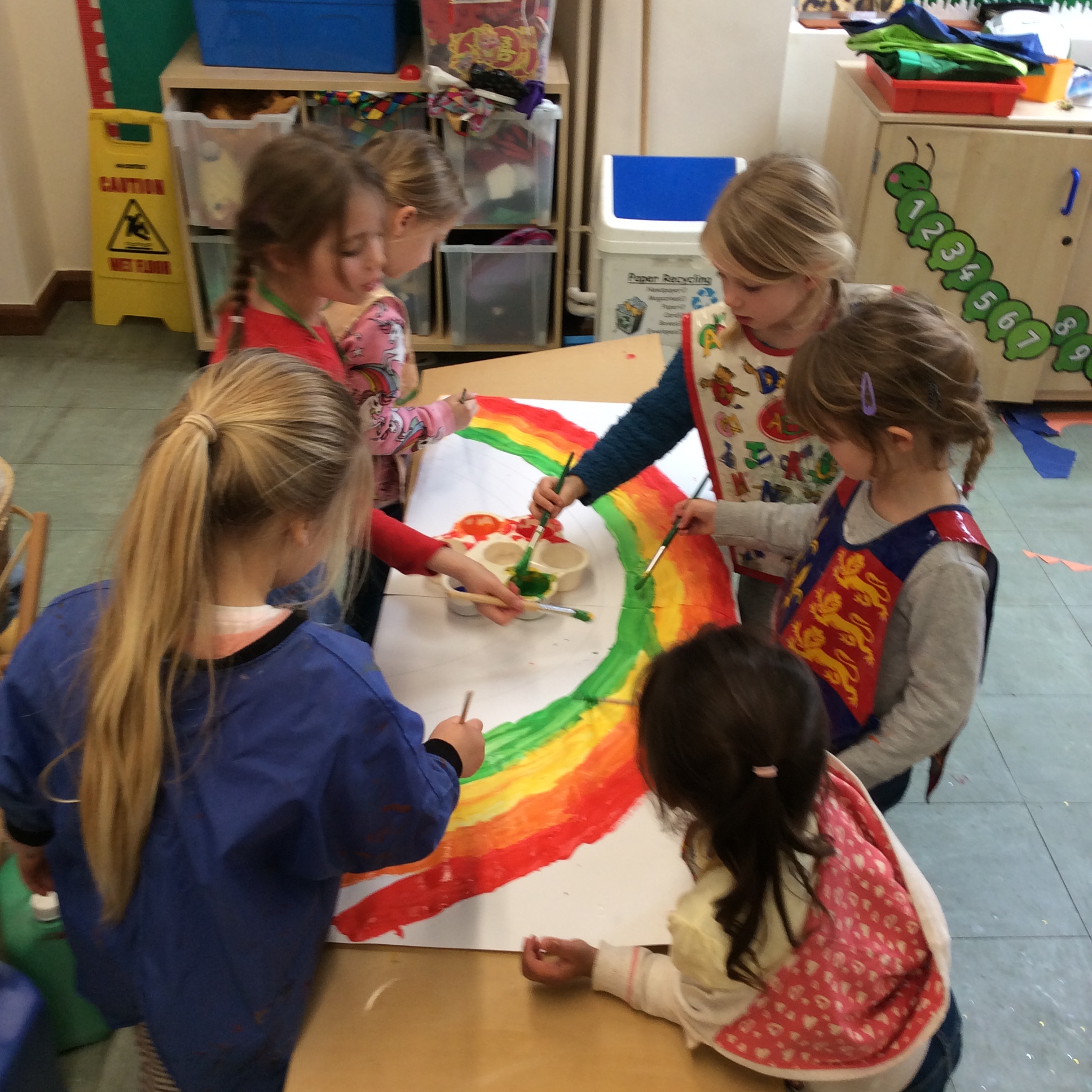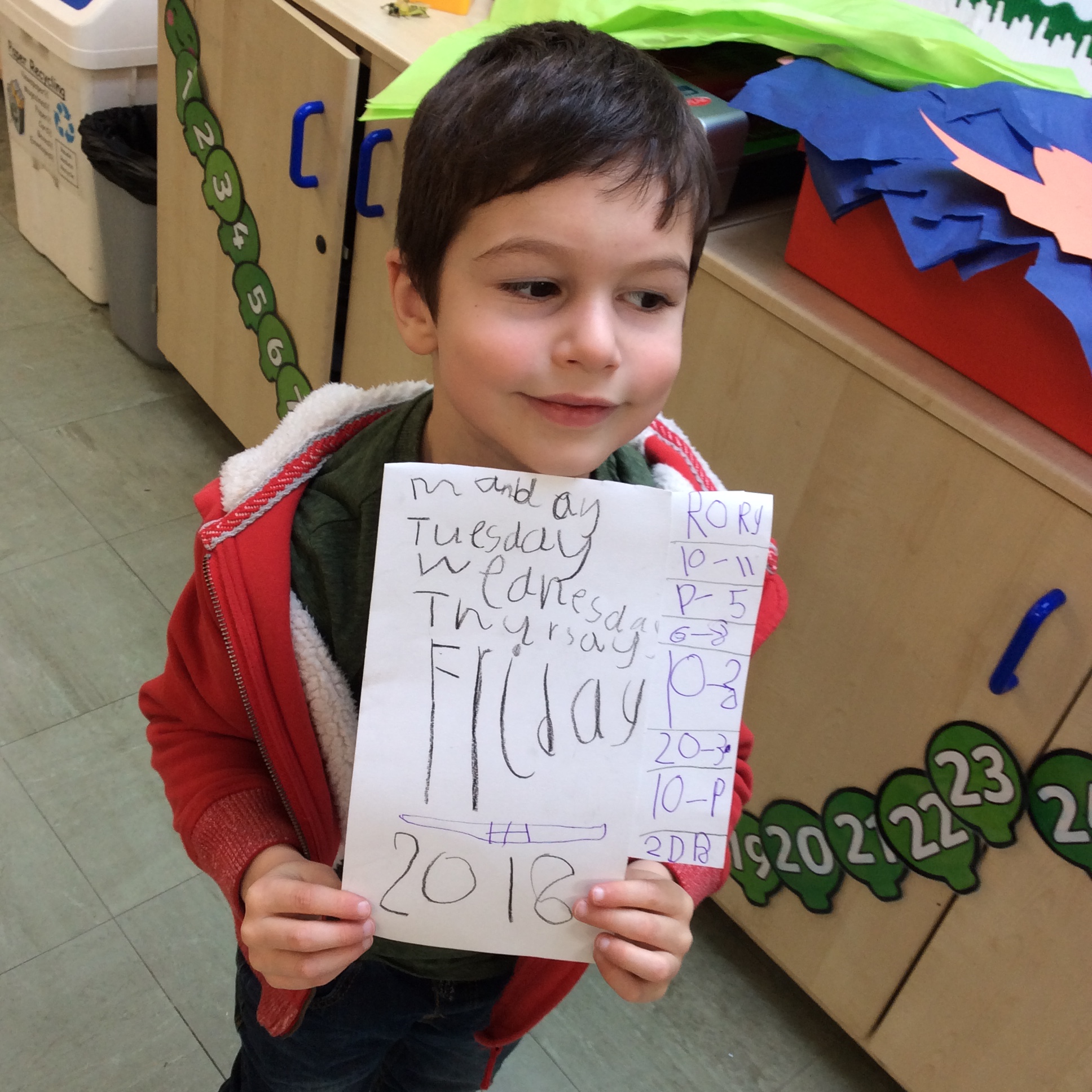 We learnt about Chinese New Year and took part in dragon dancing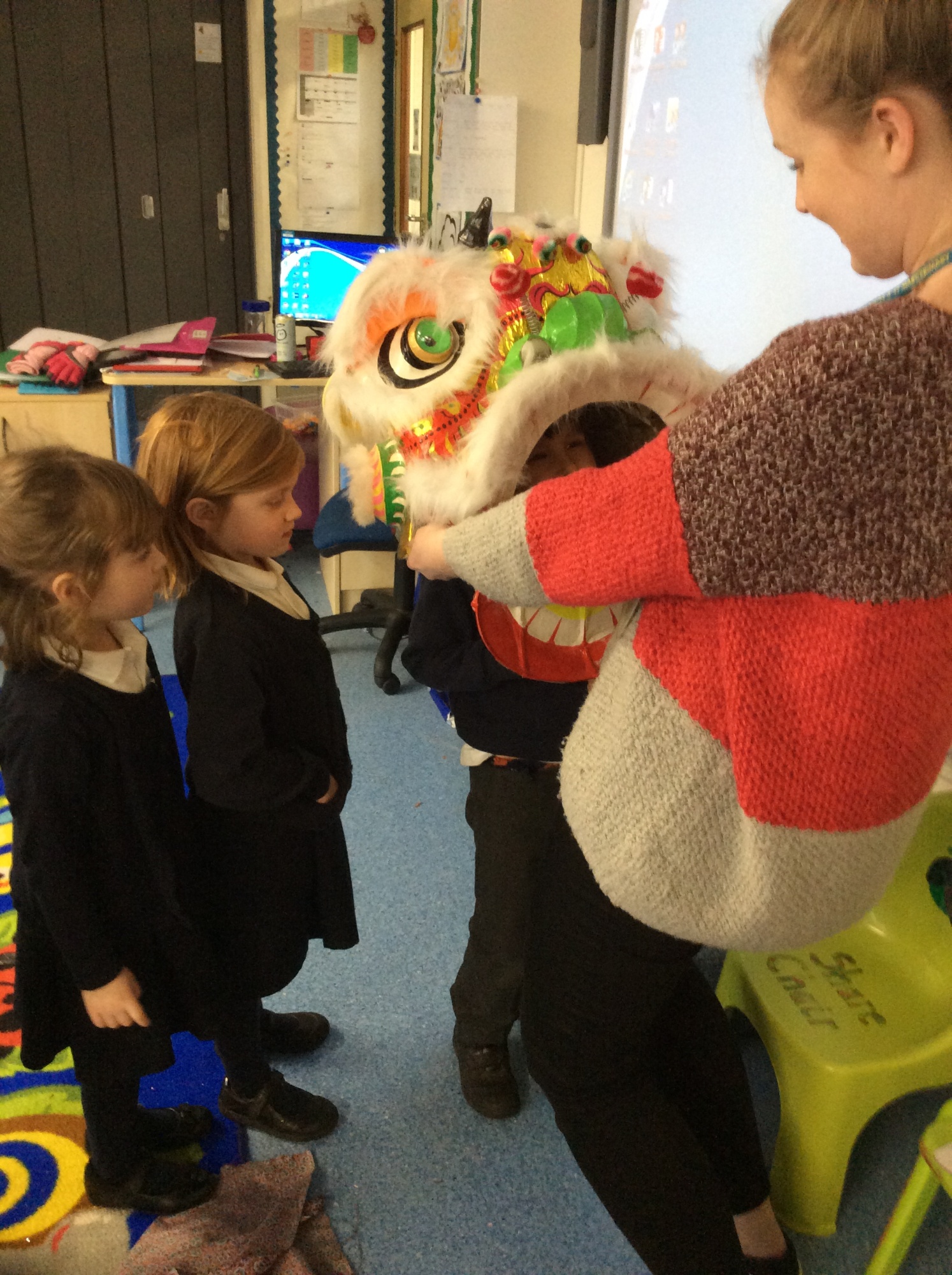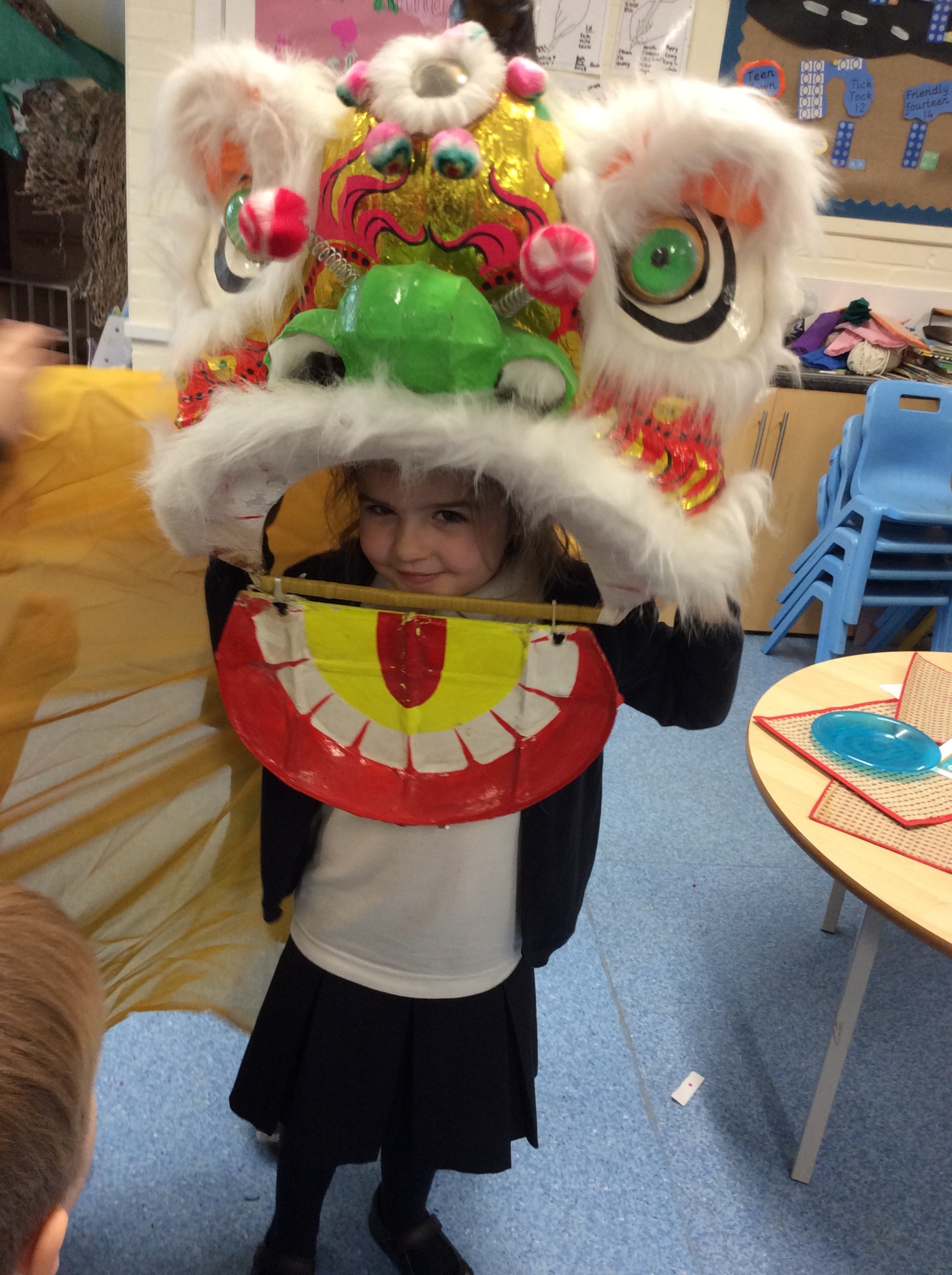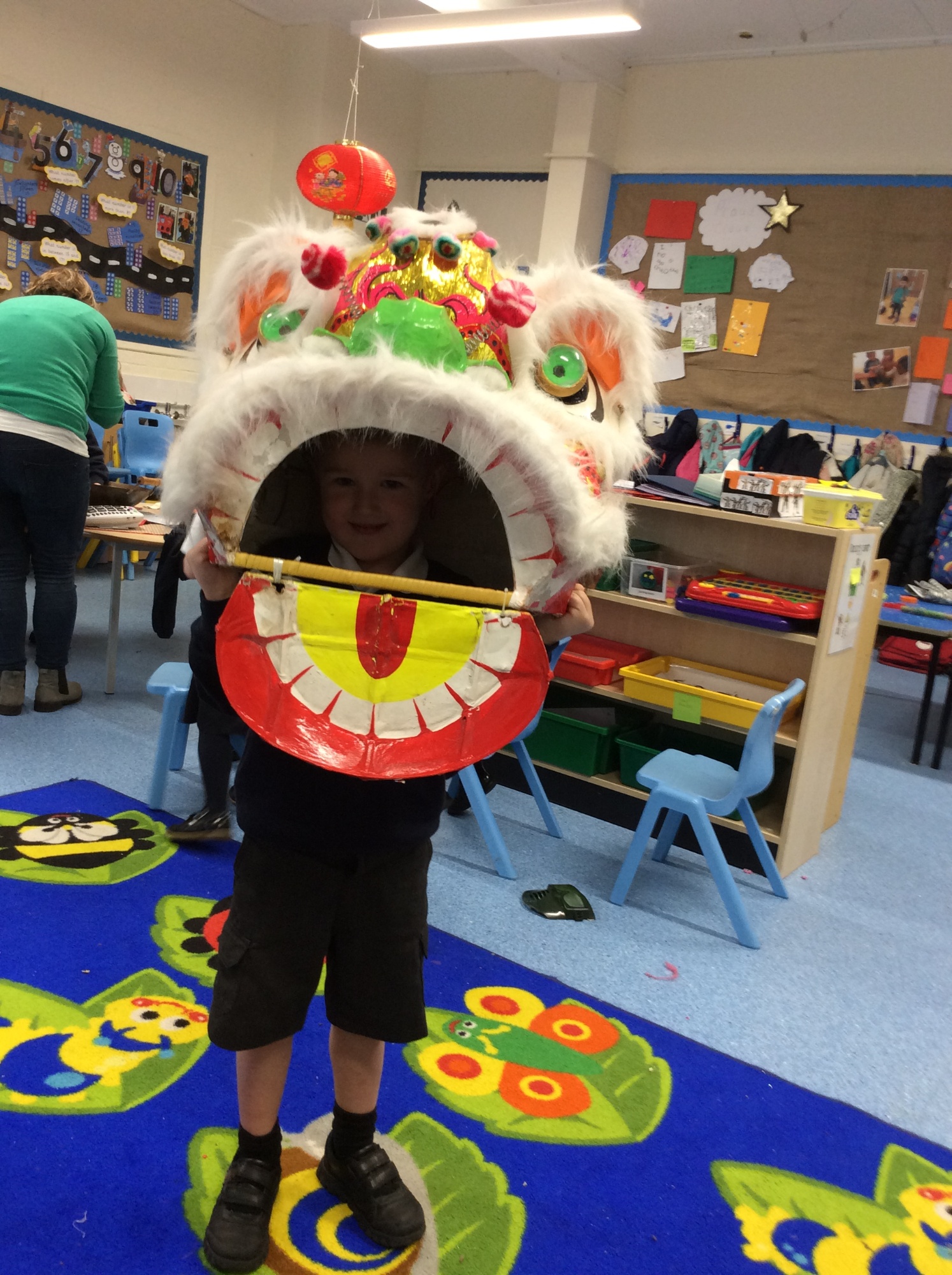 We loved making pancakes for Shrove Tuesday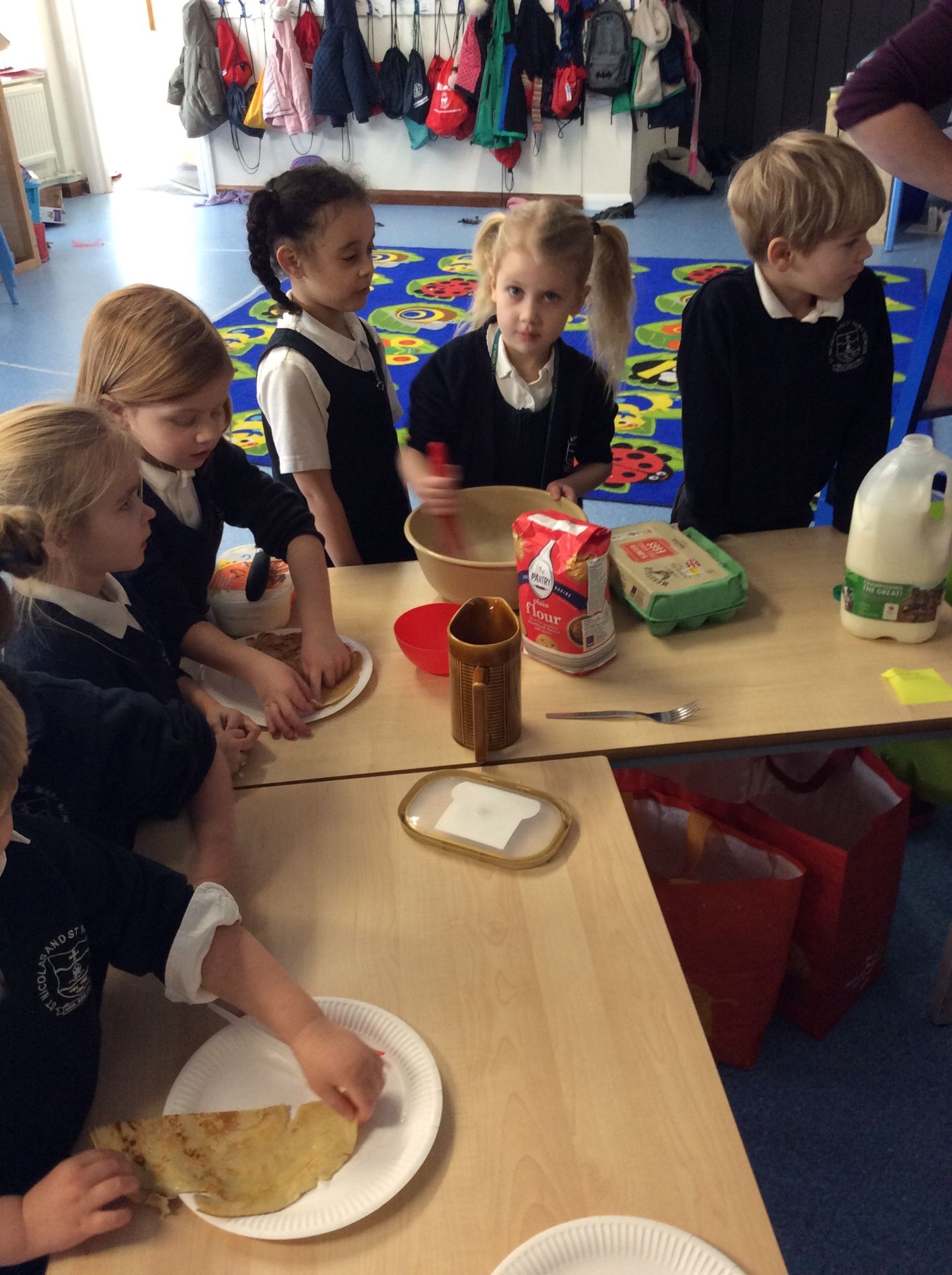 It's Christmas!!!
The children were very lucky as they got to go and visit Father Christmas. He had lost his sleigh bells and needed their help to find them. As a thank you for all their hard work Father Christmas gave them a bell. Please see the photo gallery for more photos.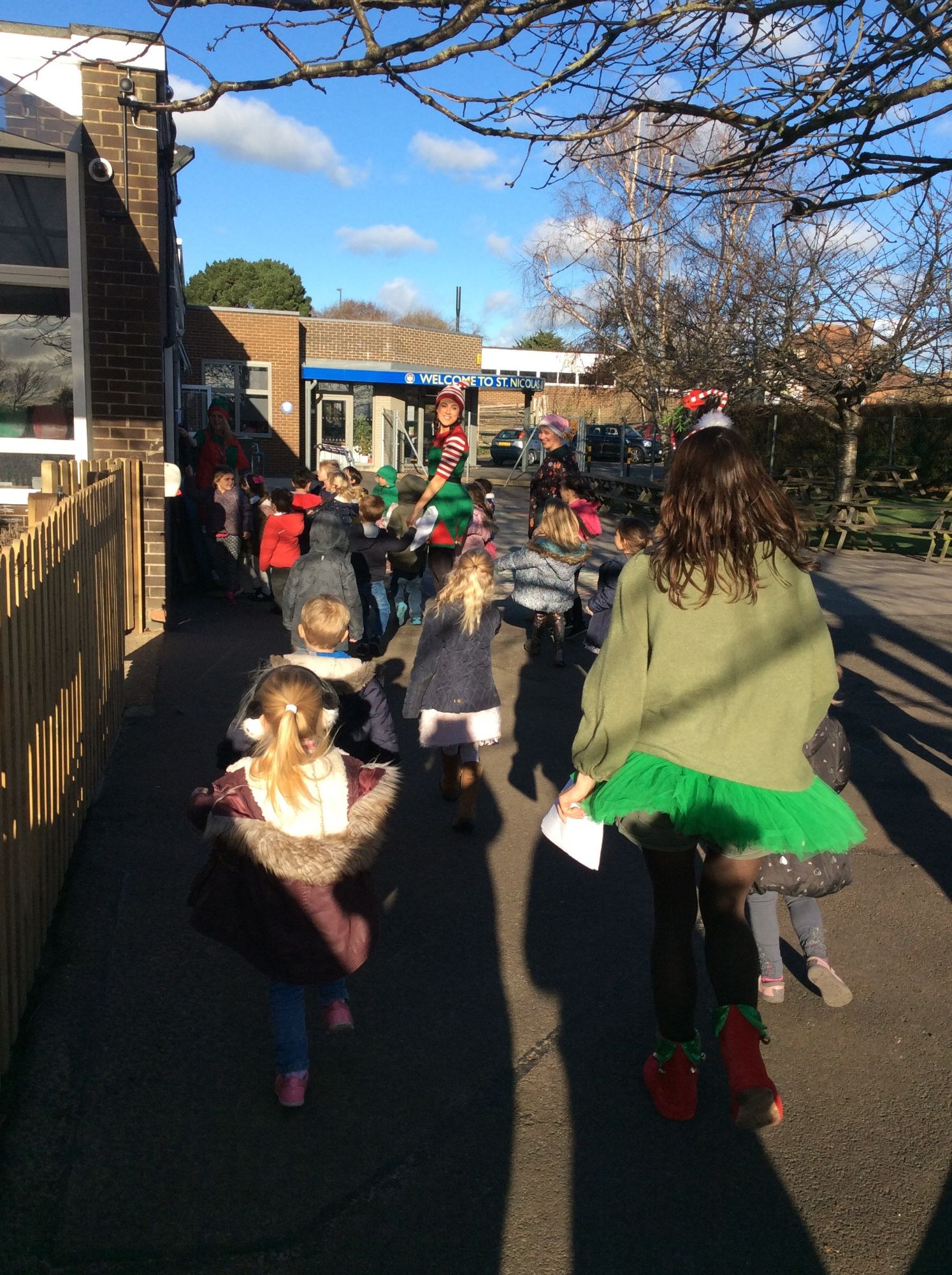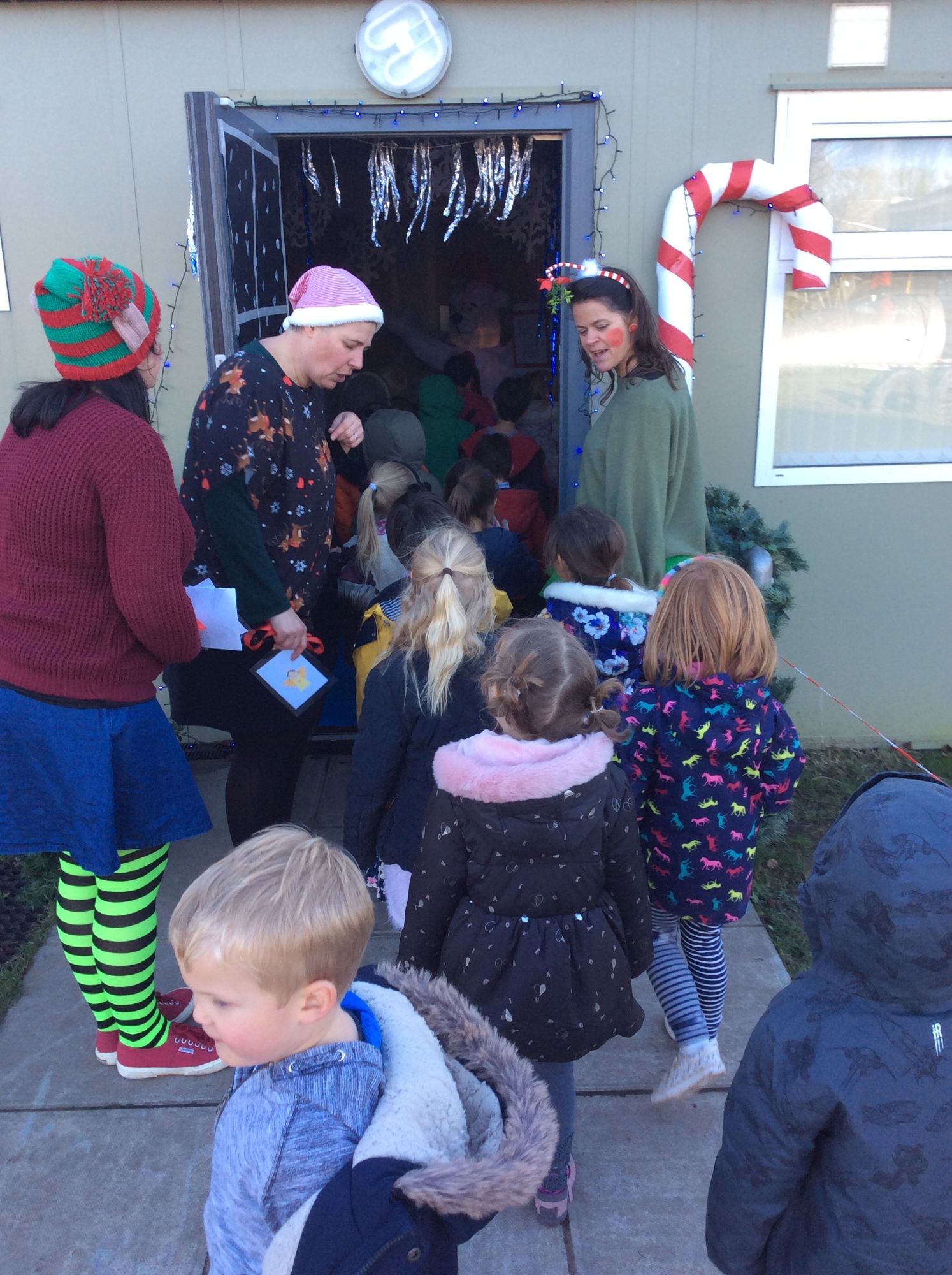 We loved playing in the snow too!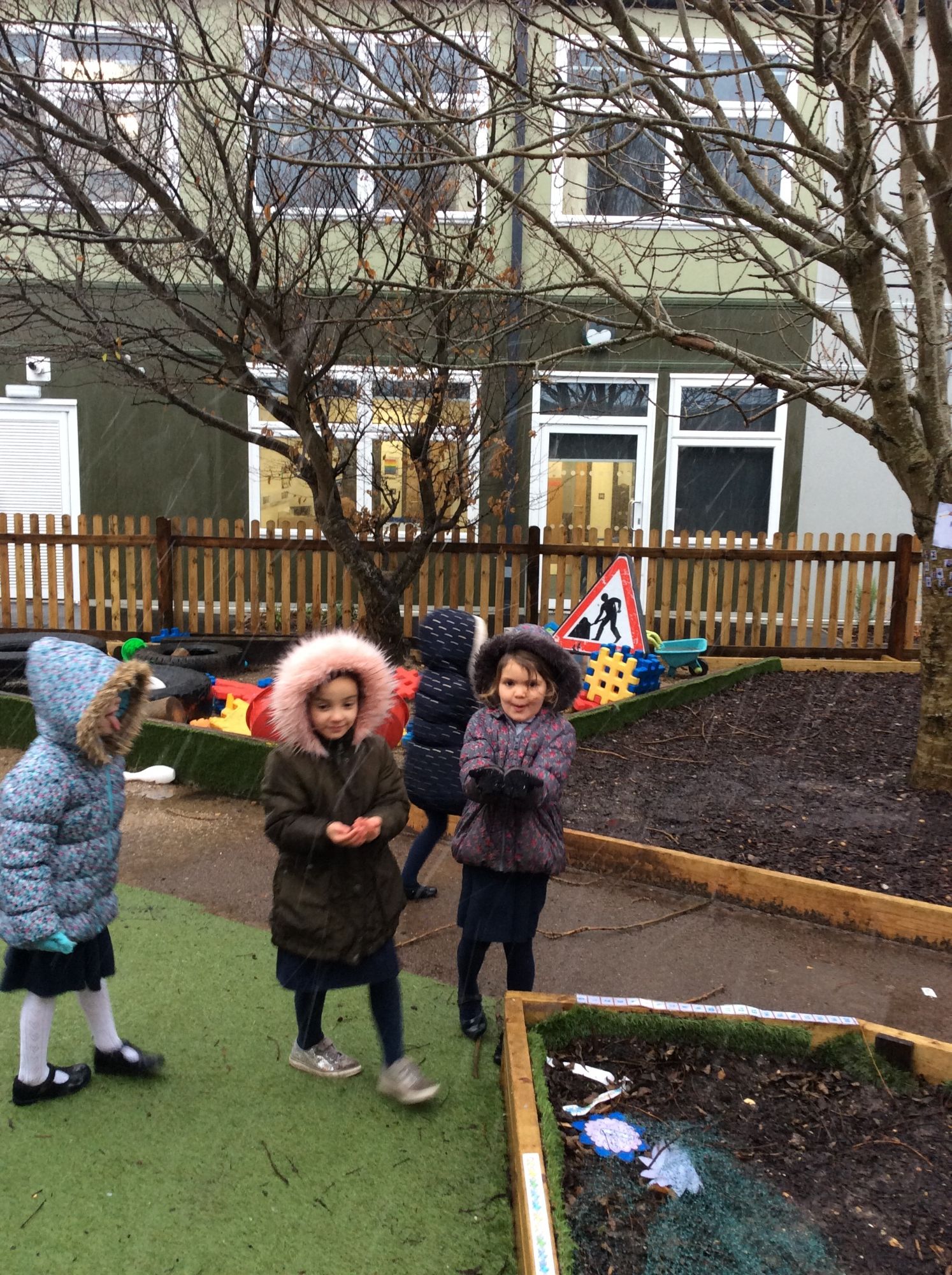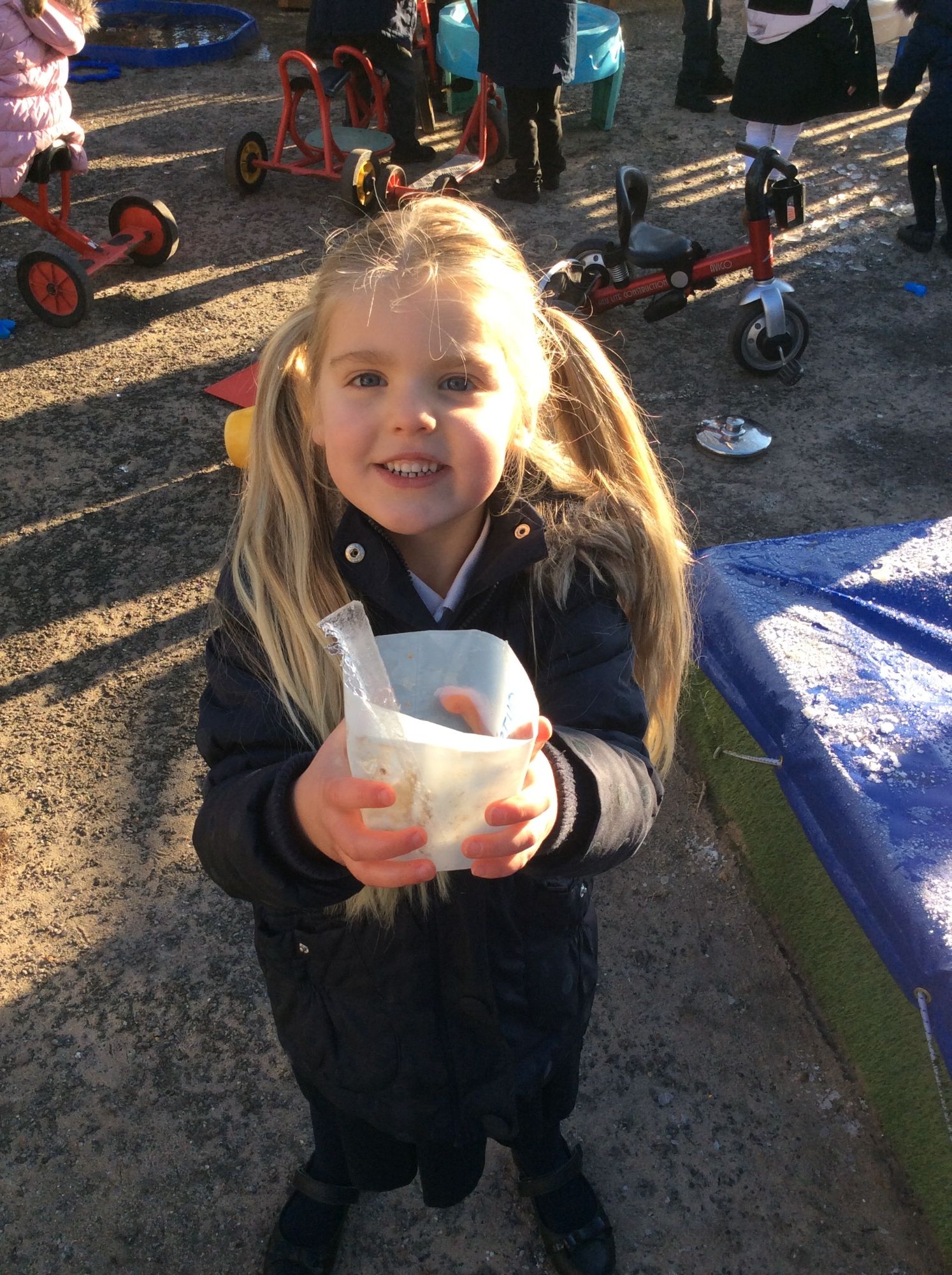 Our visit from the Openbox Theatre 16th October 2017
The Gigantic Turnip
We read the story and then had to piece it back together by acting it out and recalling the key phrases.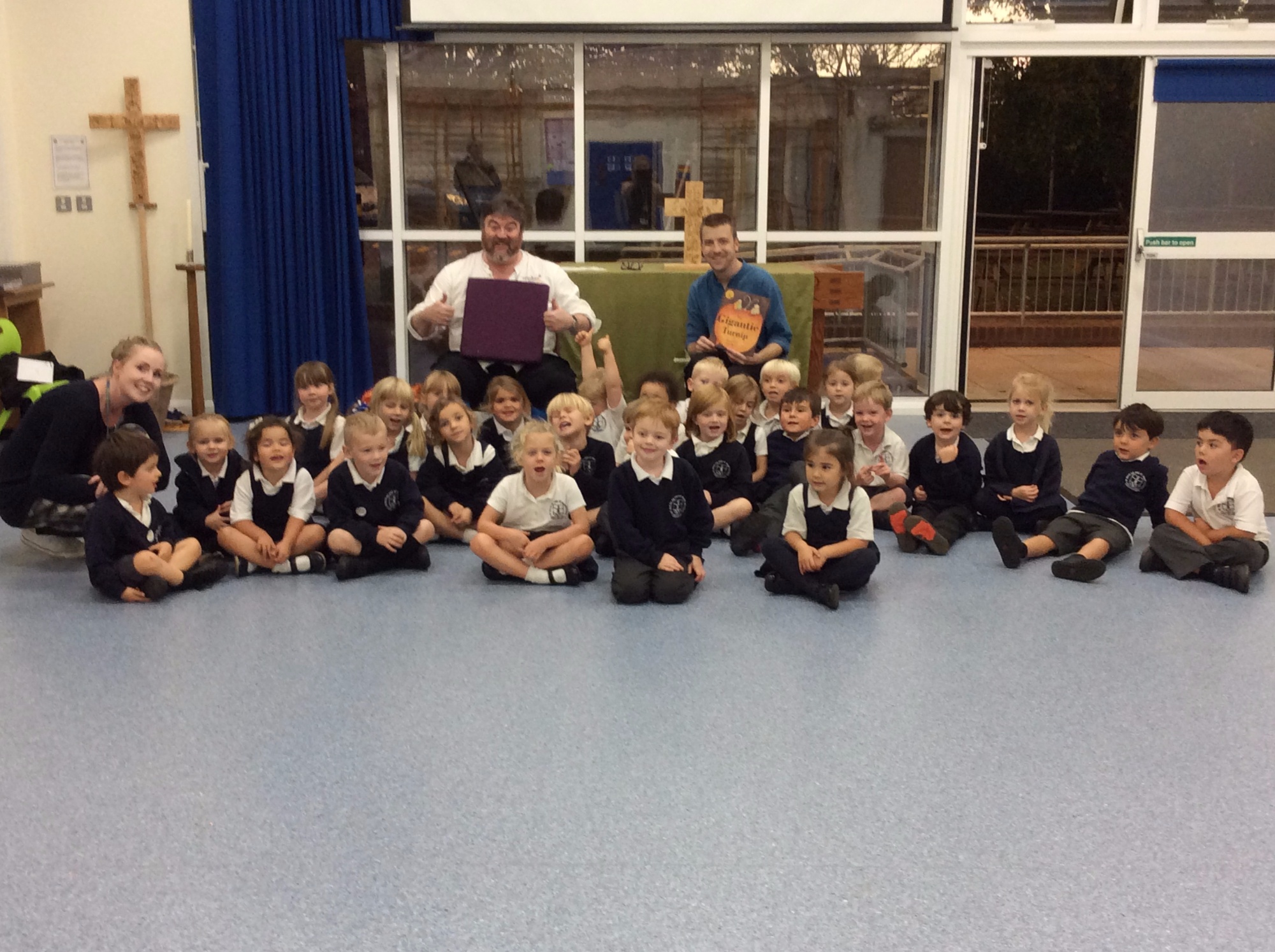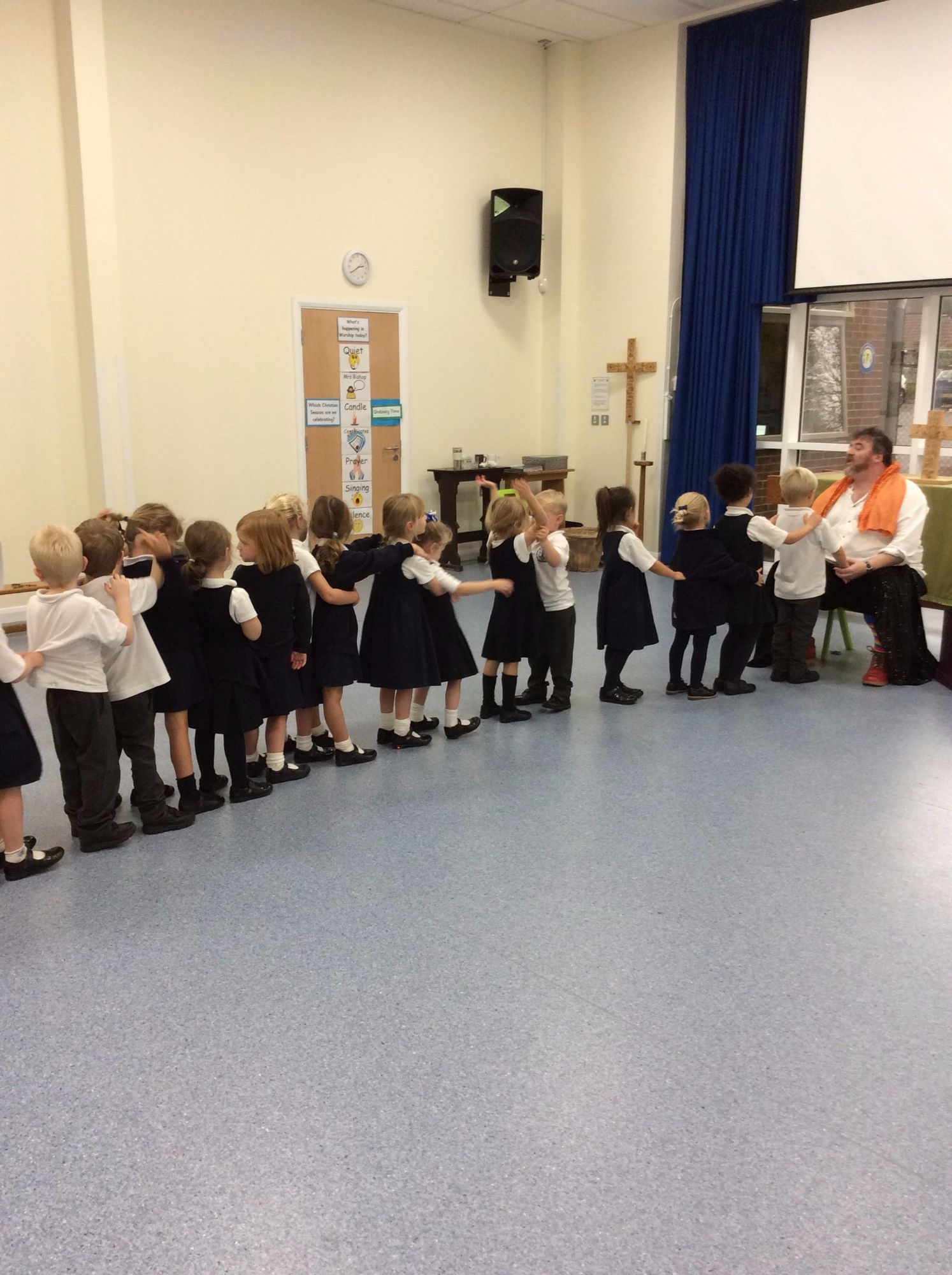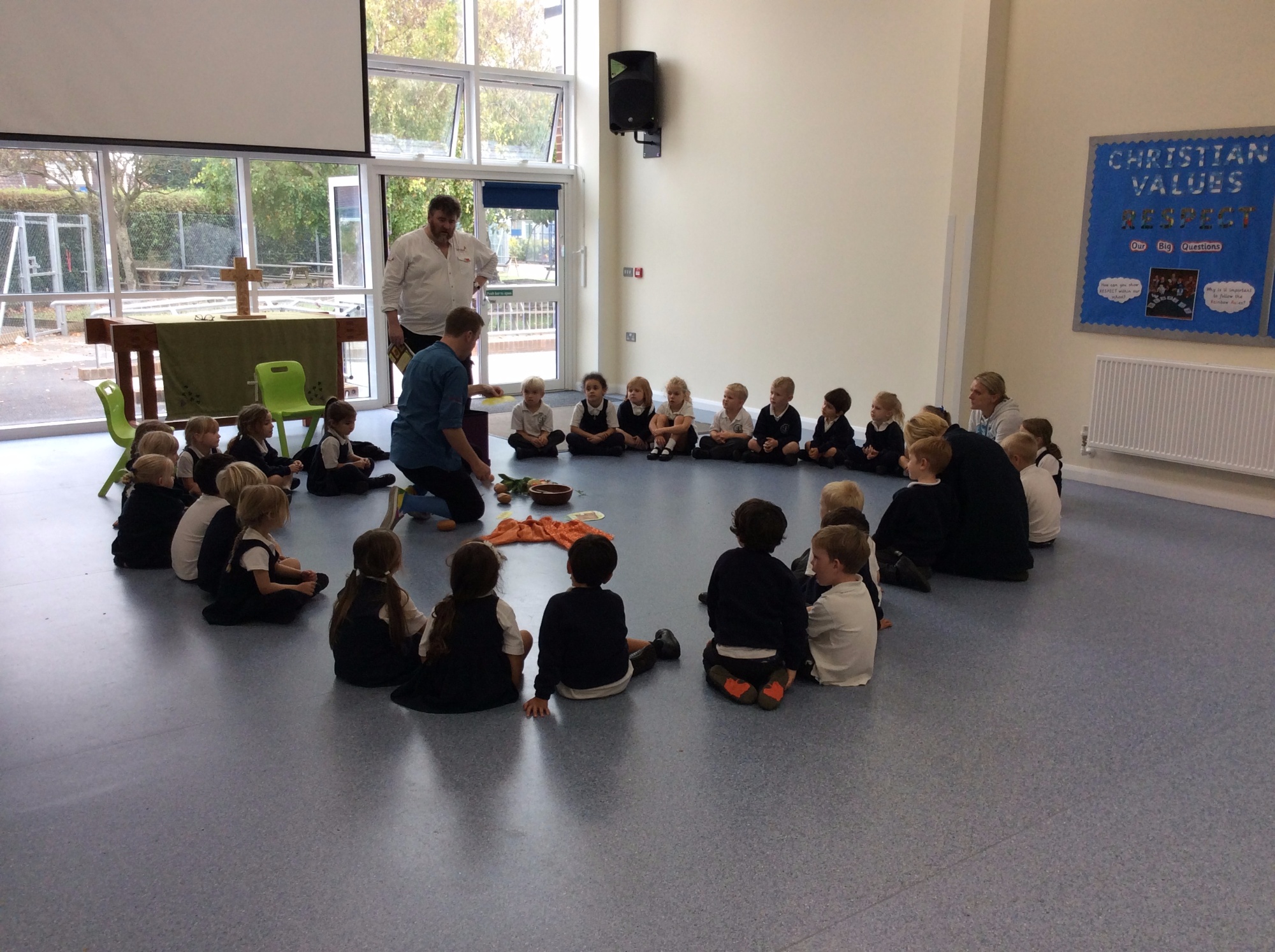 Our First Outdoors Day! 3rd May 2017.
We had a great day exploring outside. We made dens, feed the chicks, made bird feeders, explored the pond area and made a tightrope for a potato!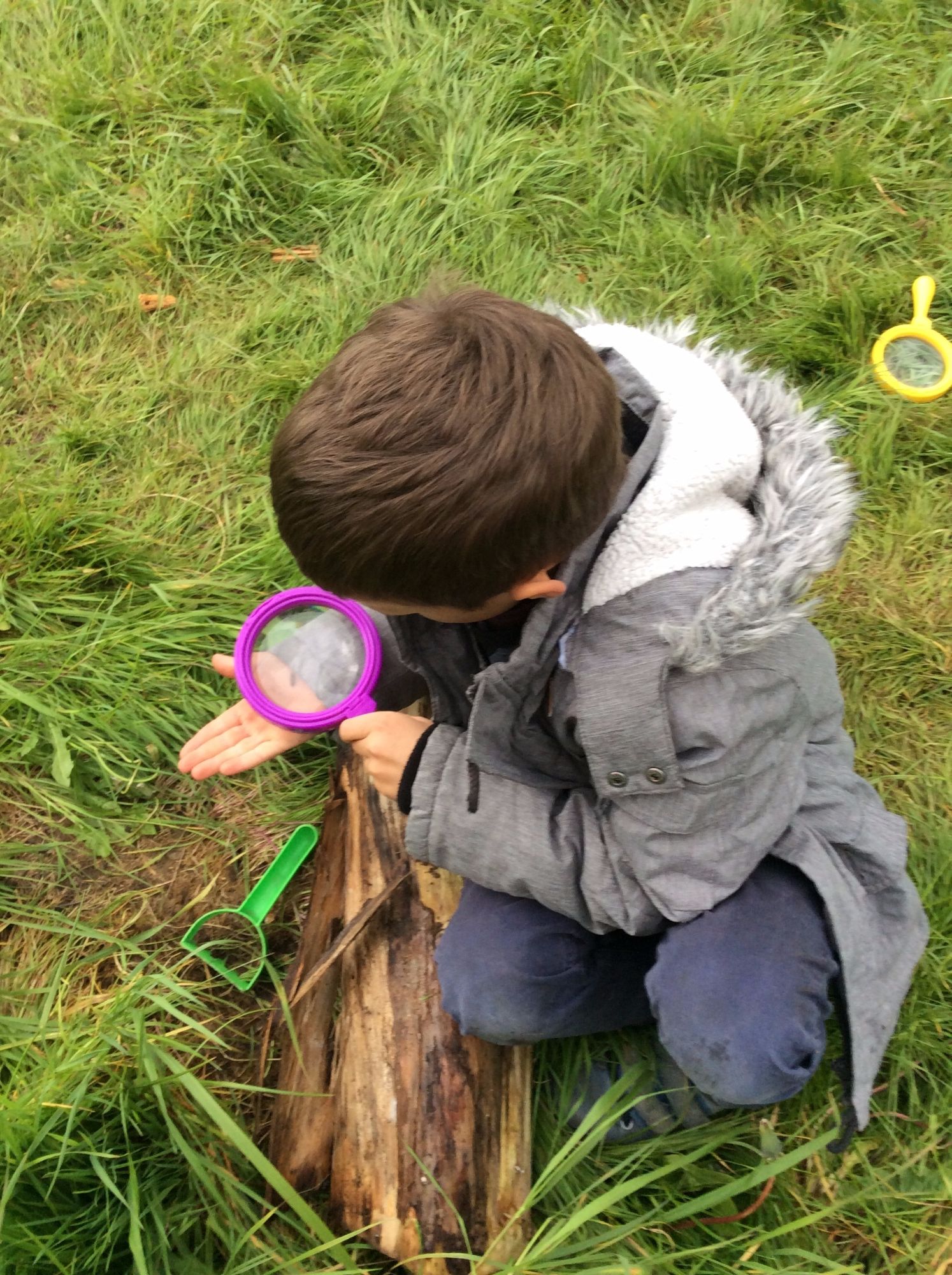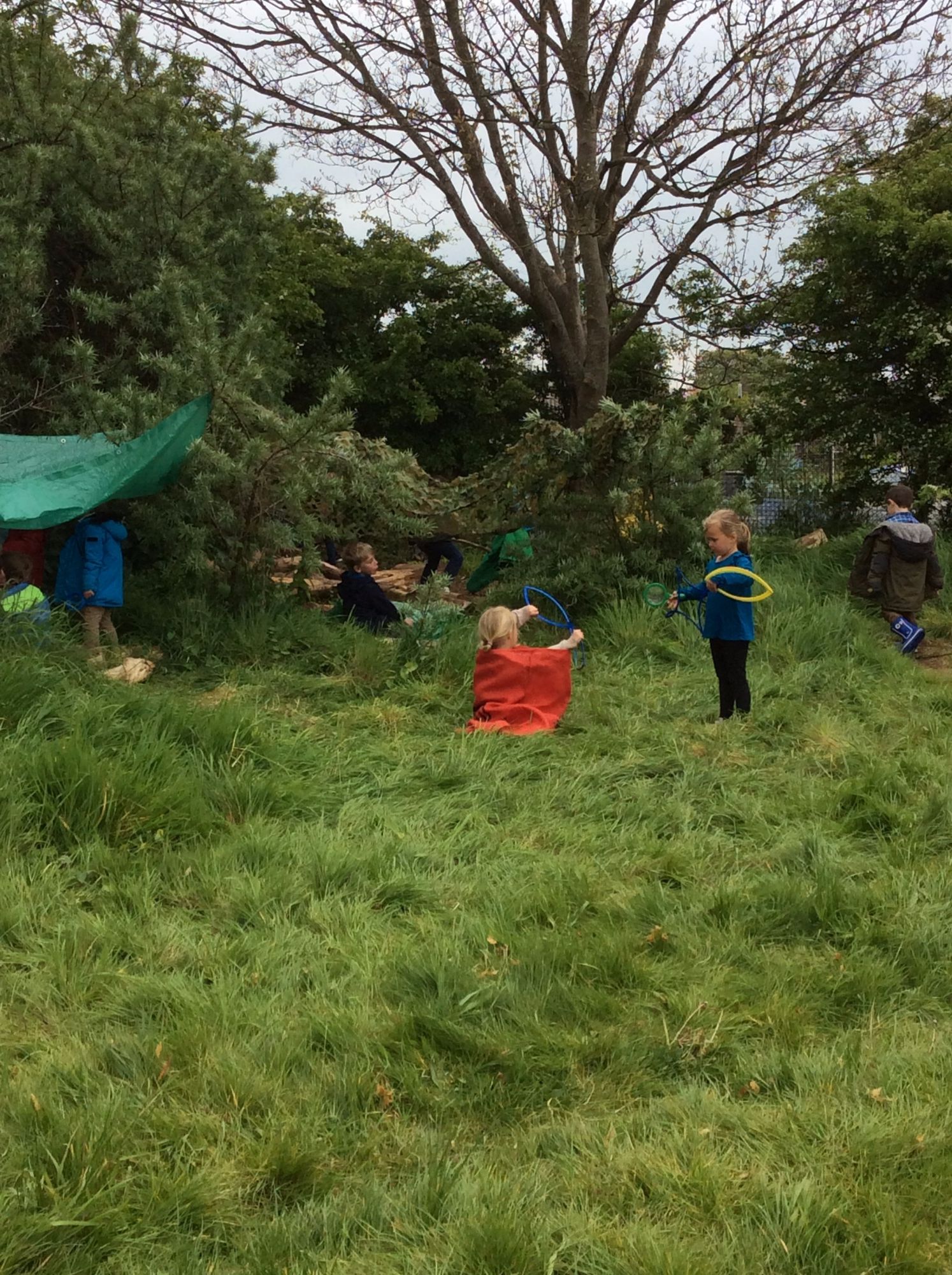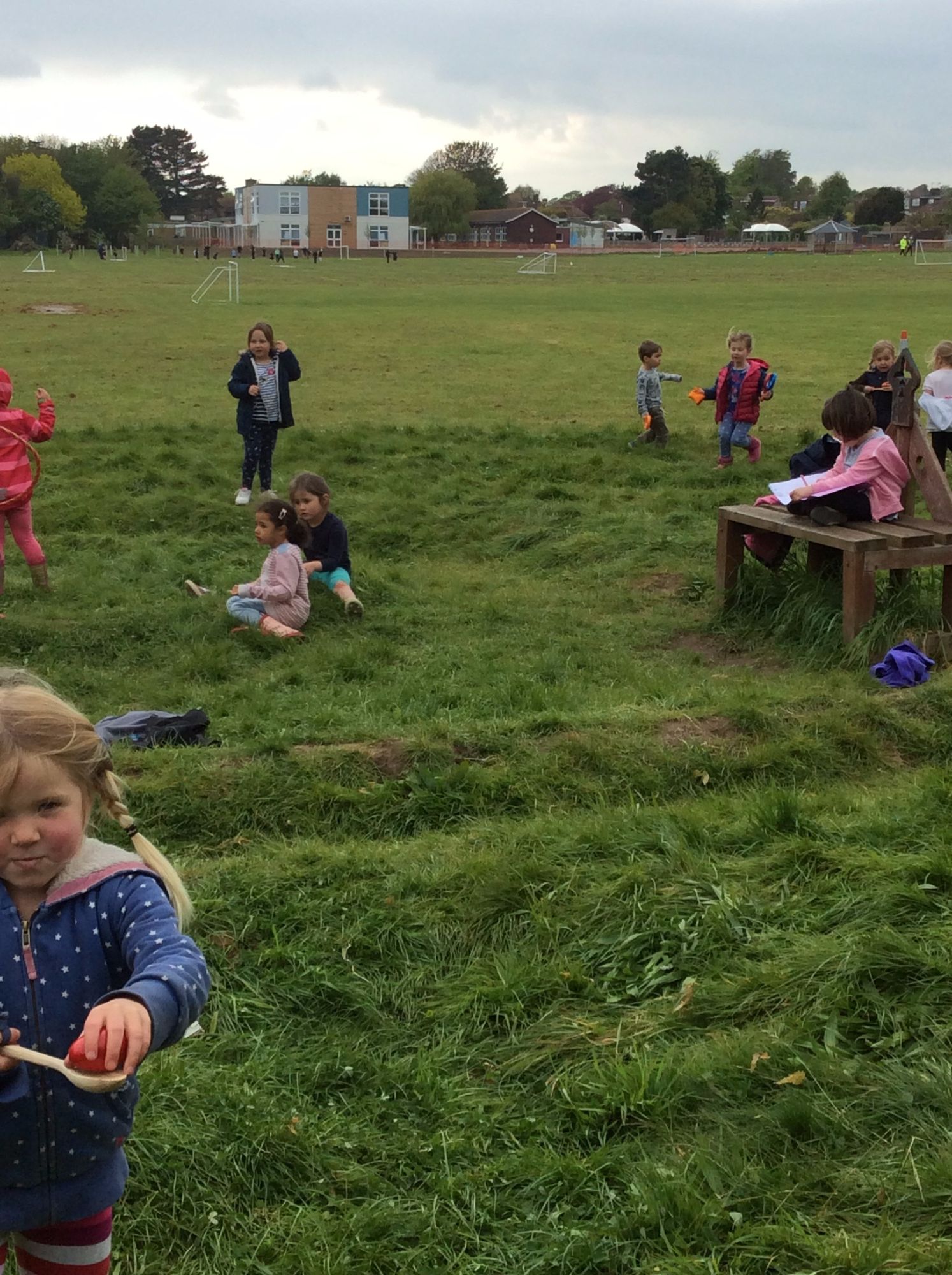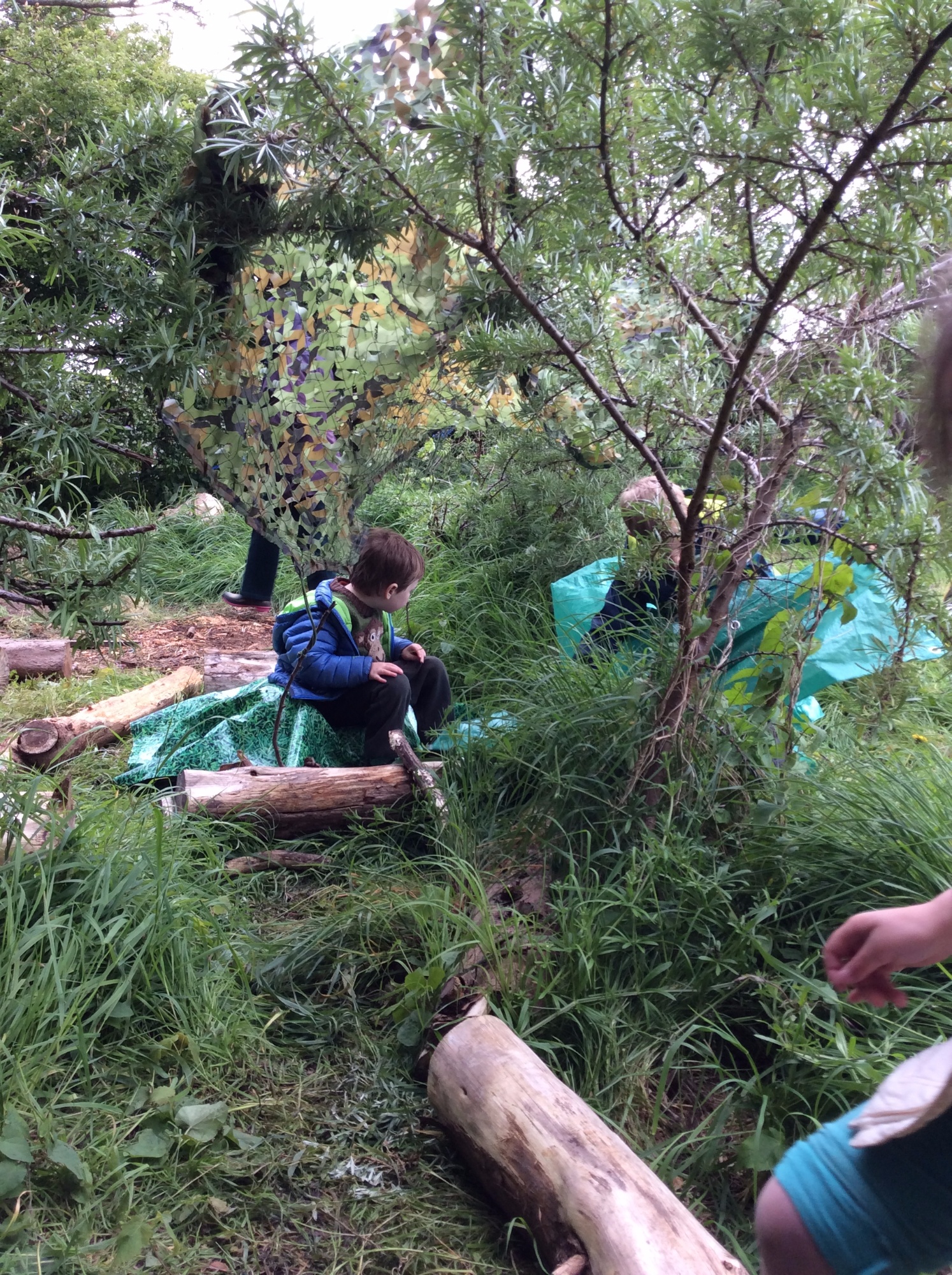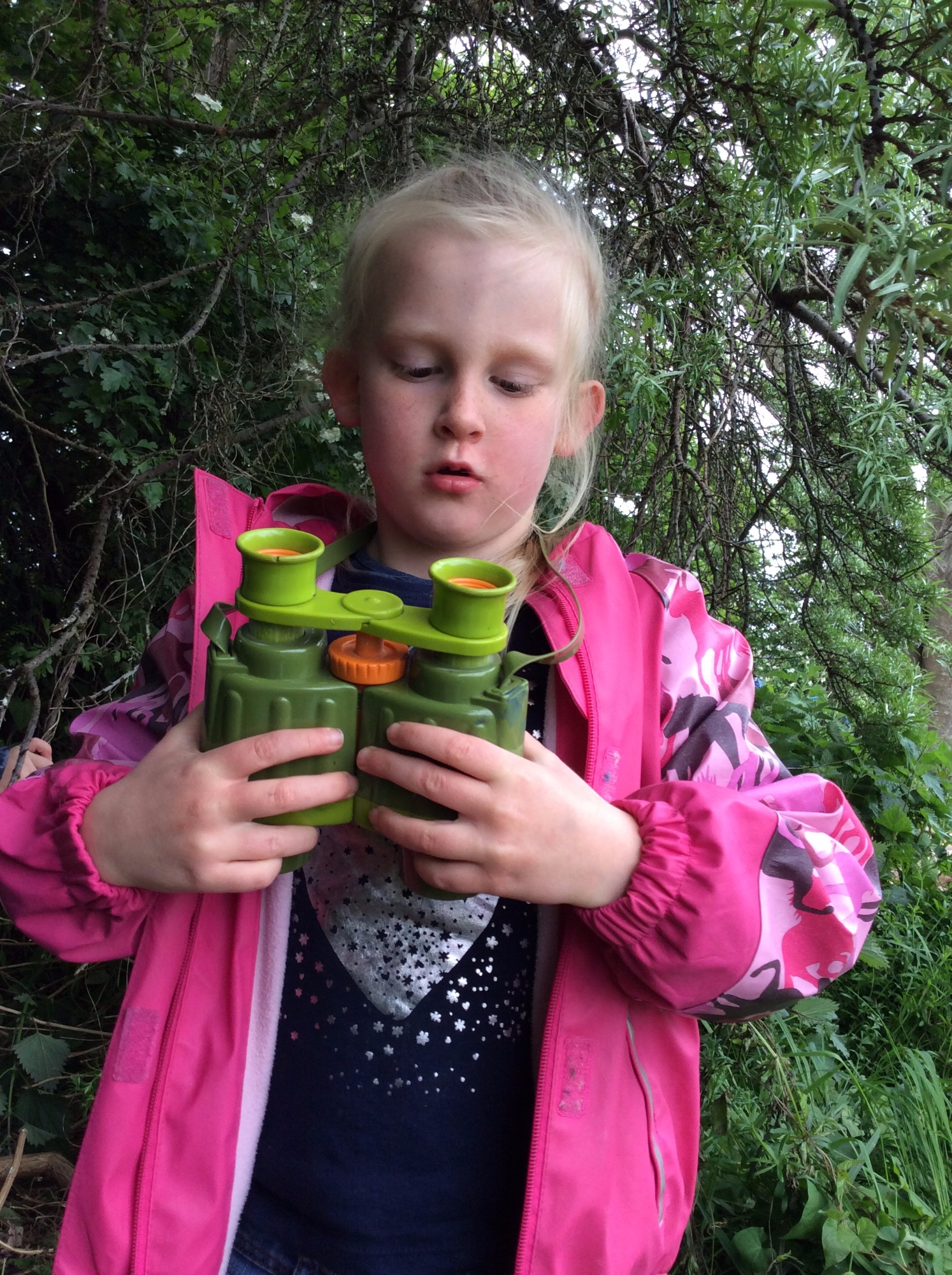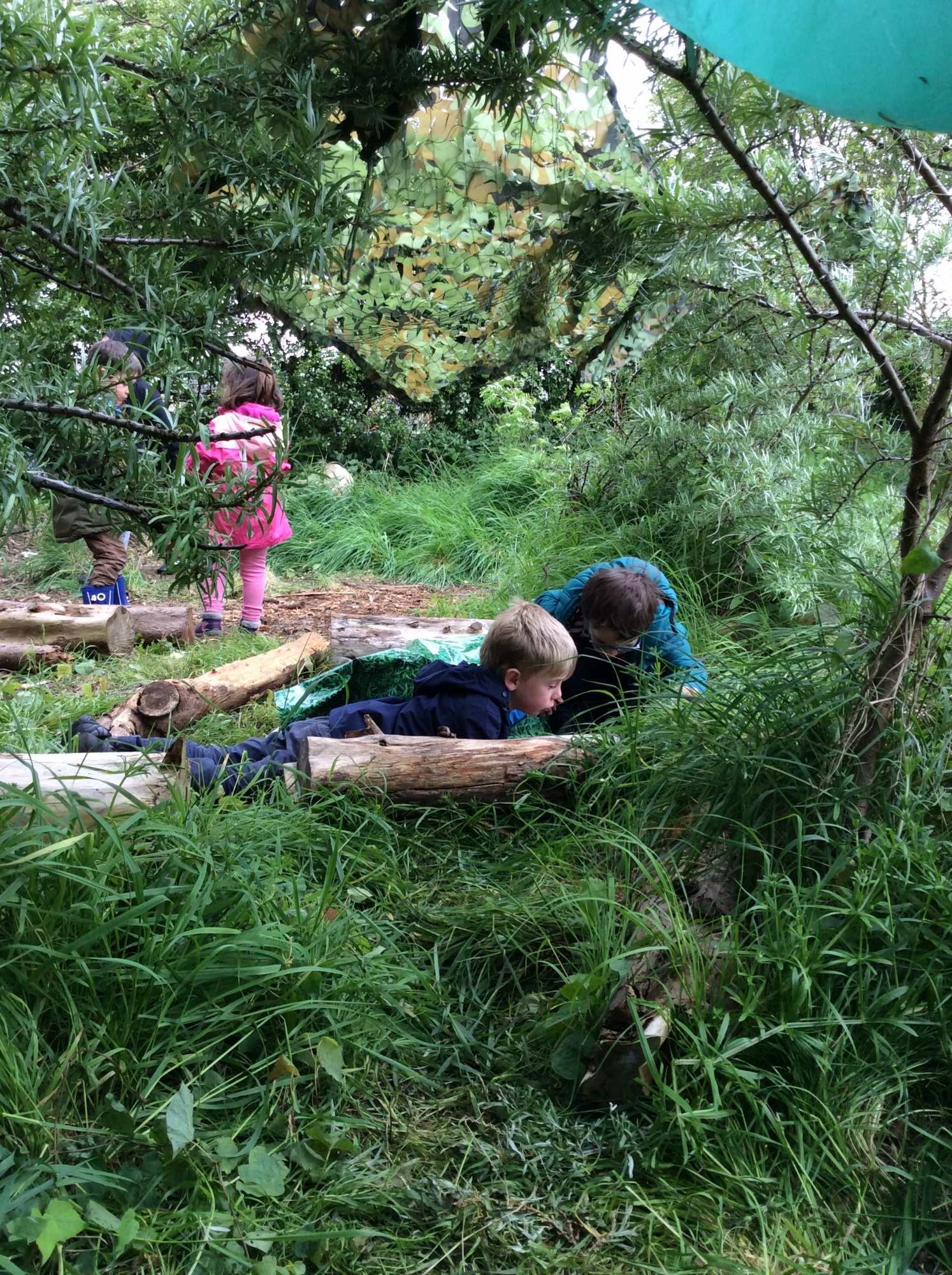 We had lots of fun celebrating colour and learning about fireworks night and Diwali.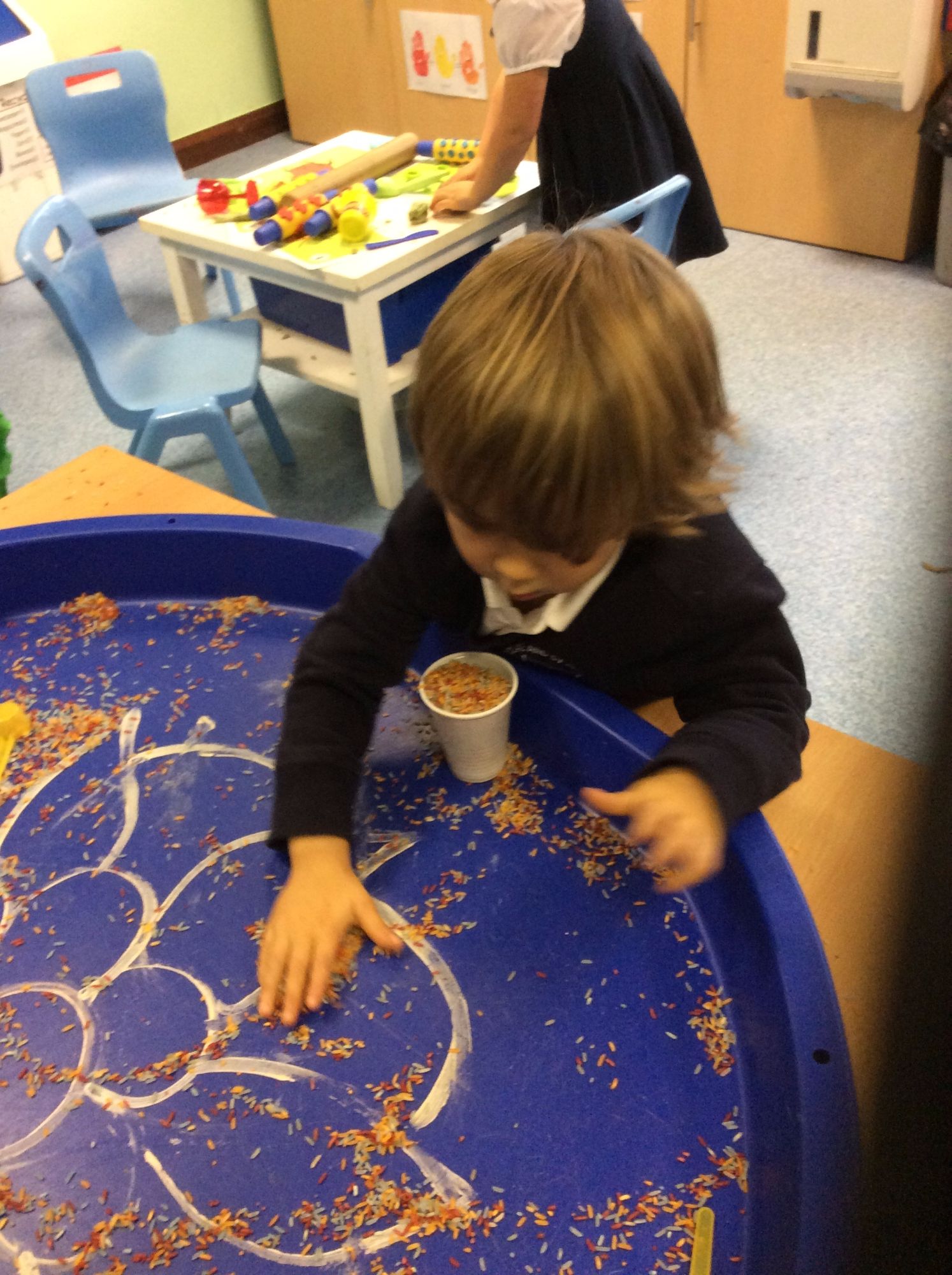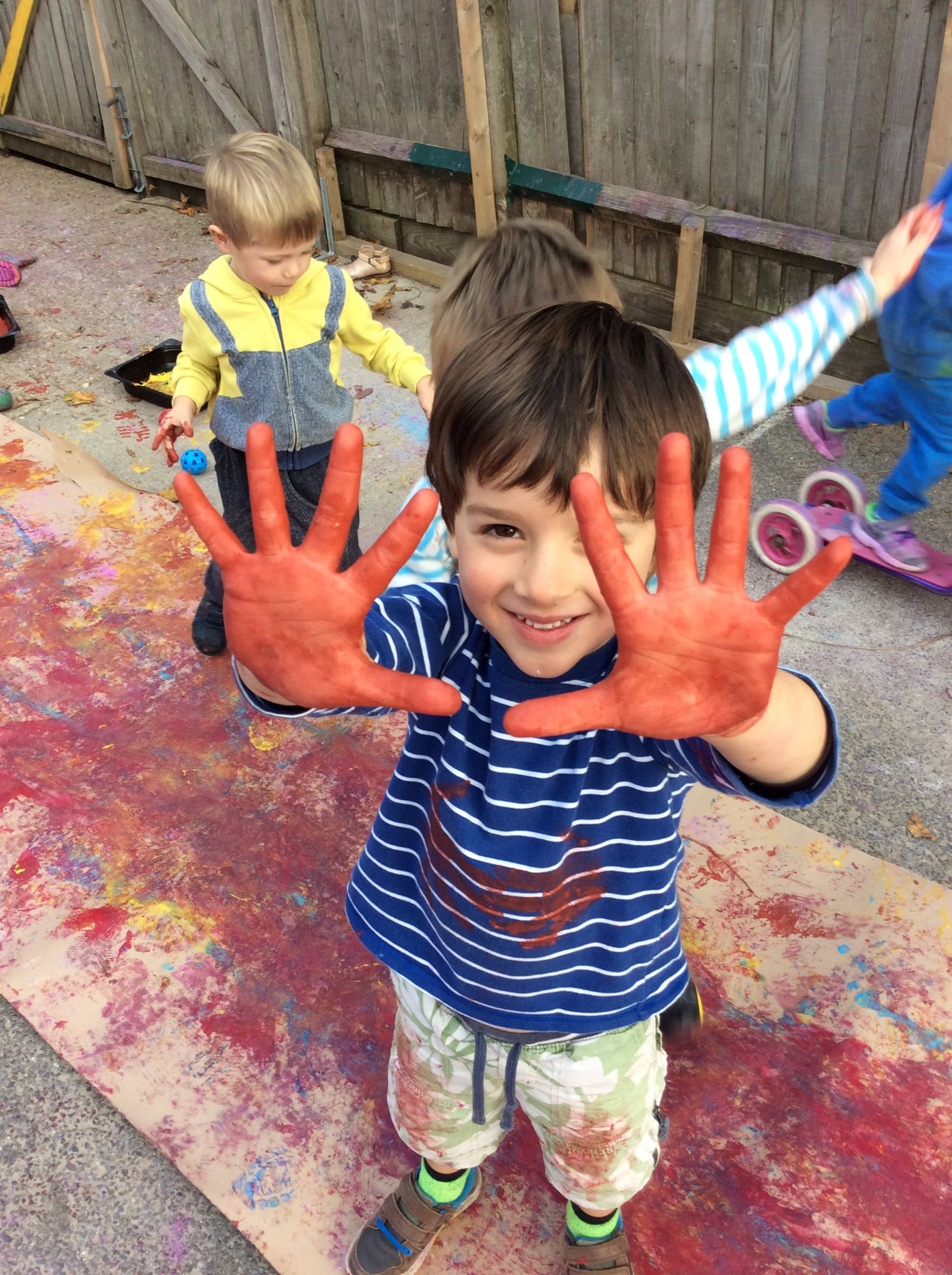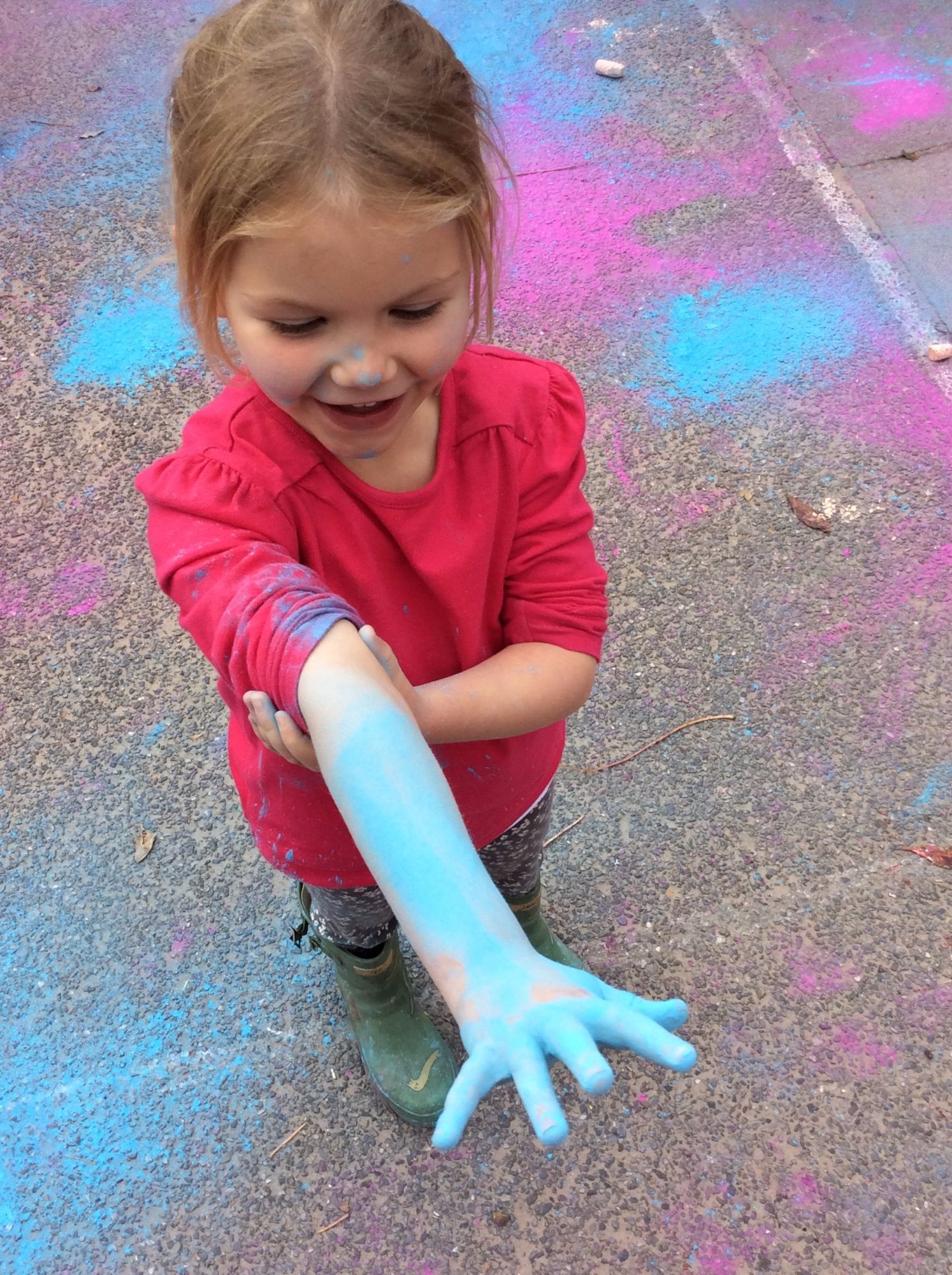 On Monday 9th January Shoreham Fire Fighters came to visit us. They even brought the Fire engine!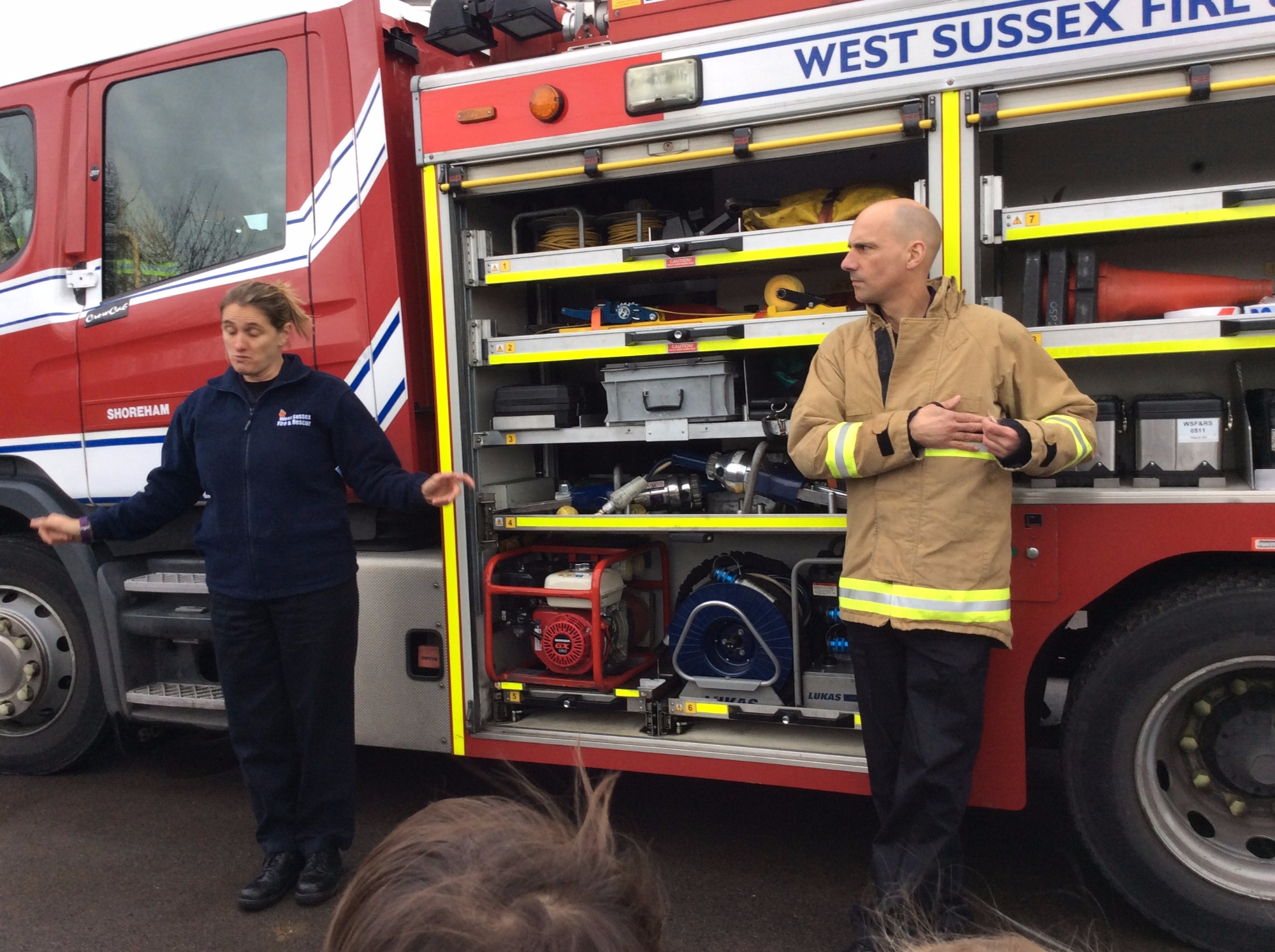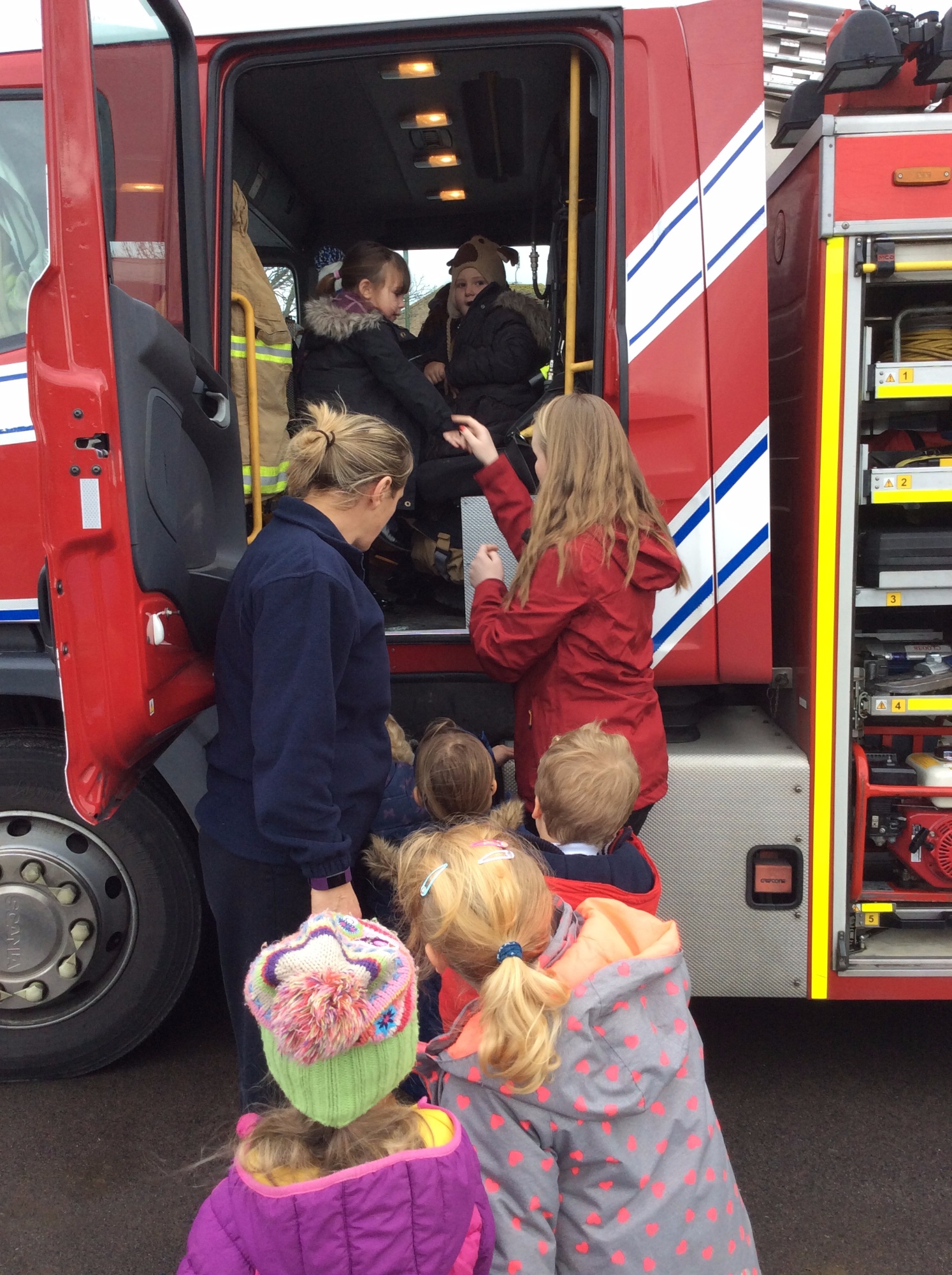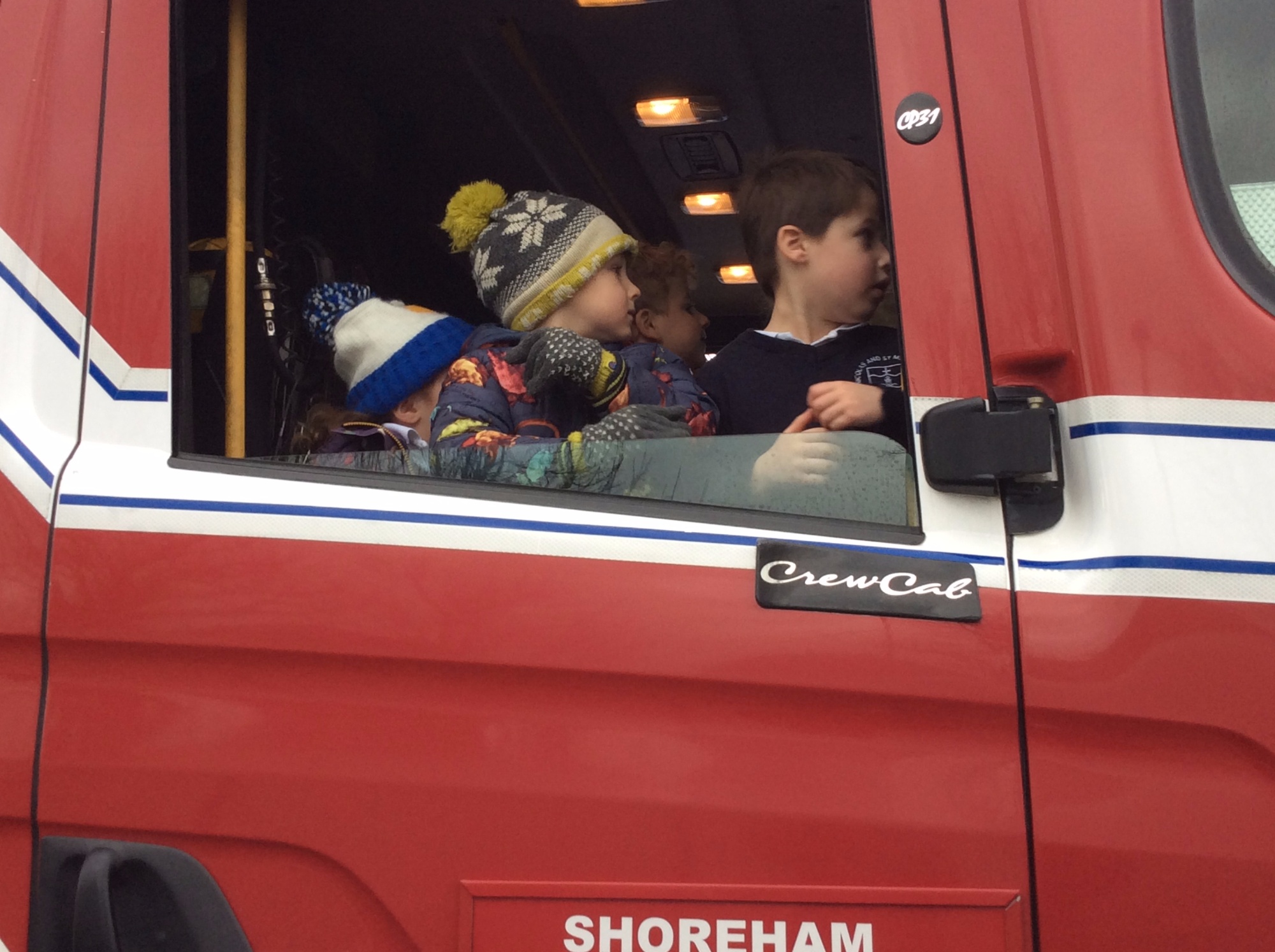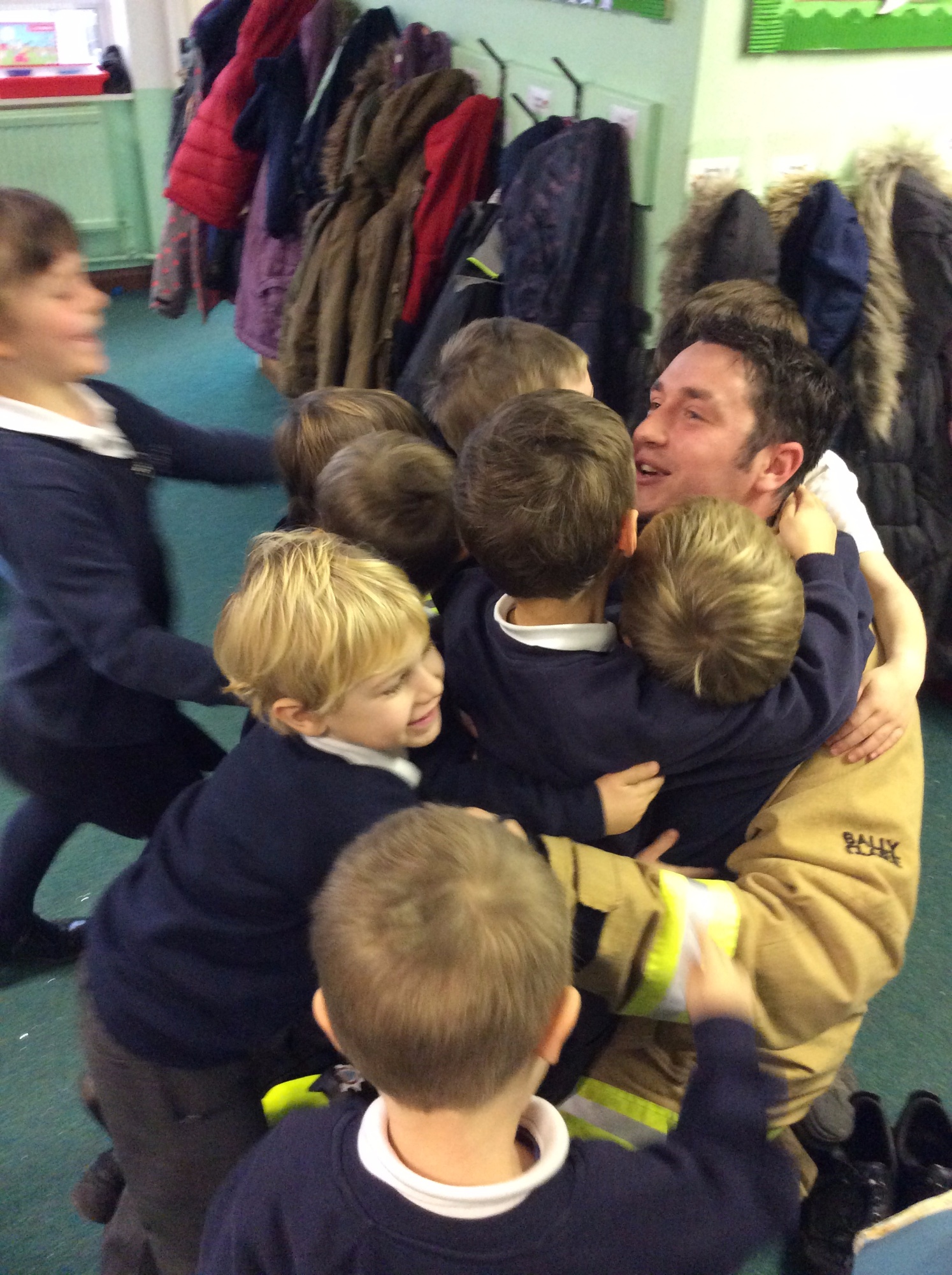 Week beginning 6th February 2017.
Both classes brought in pictures of their houses and we talked about where we live. The children have been really interested in using googlemaps, globes and maps to find different places so we set up an airport waiting room. The children wrote on their tickets where they wanted to go. We flew all the way to France and Legoland.