Sports Events 2016 - 17
Sports Events 2016 - 17
September

Year 5/6 Tag Rugby Festival

October

Year 3/4 Football Tournament at Shoreham College

Year 5/6 Swimming Gala

Year 5/6 Basketball Tournament

November

Year 5/6 Football Tournament

Year 5/6 Indoor Athletics

December

Year 5/6 Cross Country at Buckingham Park

January 2017

Key Stage 1 Gymnastics Festival

Year 5/6 Quicksticks

Year 5/6 Cross Country County Finals at Windlesham school

February

Year 5/6 Girls Football Tournament

Year 3/4 Tri-Golf

March

Year3/4 Gymnastics Festival

Year 5/6 Quadkids

Year 2 Multi-Sporst

Dance Team at Worthing

Year 5/6 Netball

April

Year 3/4 Football Tournament

May

Year 4 'Road to Eastbourne', Tennis

Year 5/6 Kwik Cricket

Year 4 'Road to Eastbourne' Area Finals - Worthing

June

Year 3 Community Games

Year 4 Community Games

Year 5 Community Games

Year 6 Community Games

July

Year 3/4 Rounders Tournament

Year 5/6 Rounders Tournament
May 2017 Year 4 Road to Eastbourne Tennis Tournament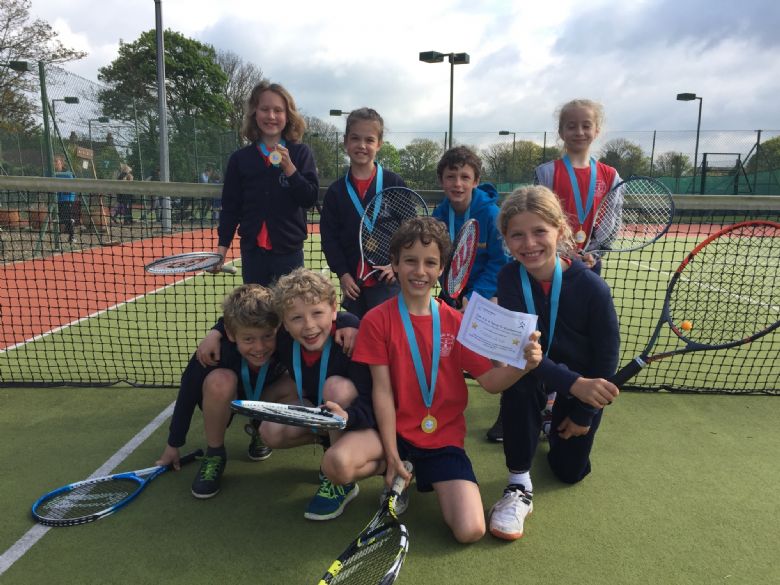 April 2017 - Year 3/4 Football tournament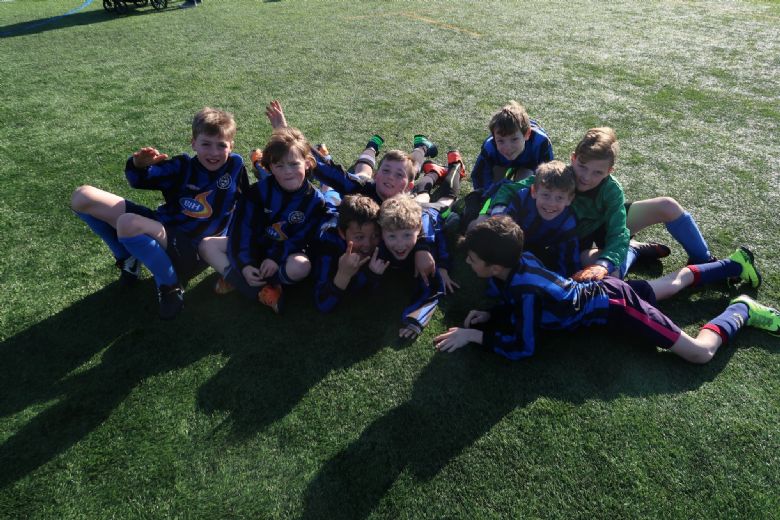 Our year 3/4 football team just missed out on winning the tournament by 1 goal! Rather reminiscent of the Seagulls last season. Not that that dampened their spirits as they celebrated as runners up.
April 2017 - Netball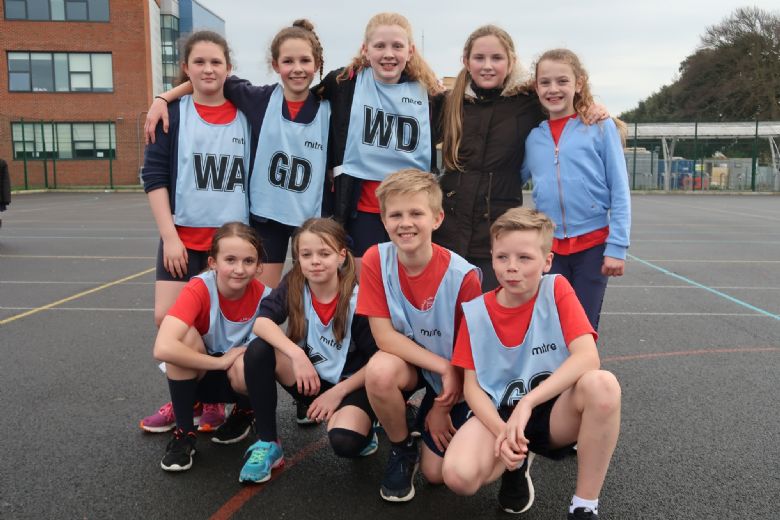 Despite temporarily not having a netball court, nor any space to practise on, our year 6 netball team participated with a lot of enthusiasm and skill. One sequence of moves must have been the best of the tournament with a mesmerising backward pass, followed by a jump shot.
March - Quadkids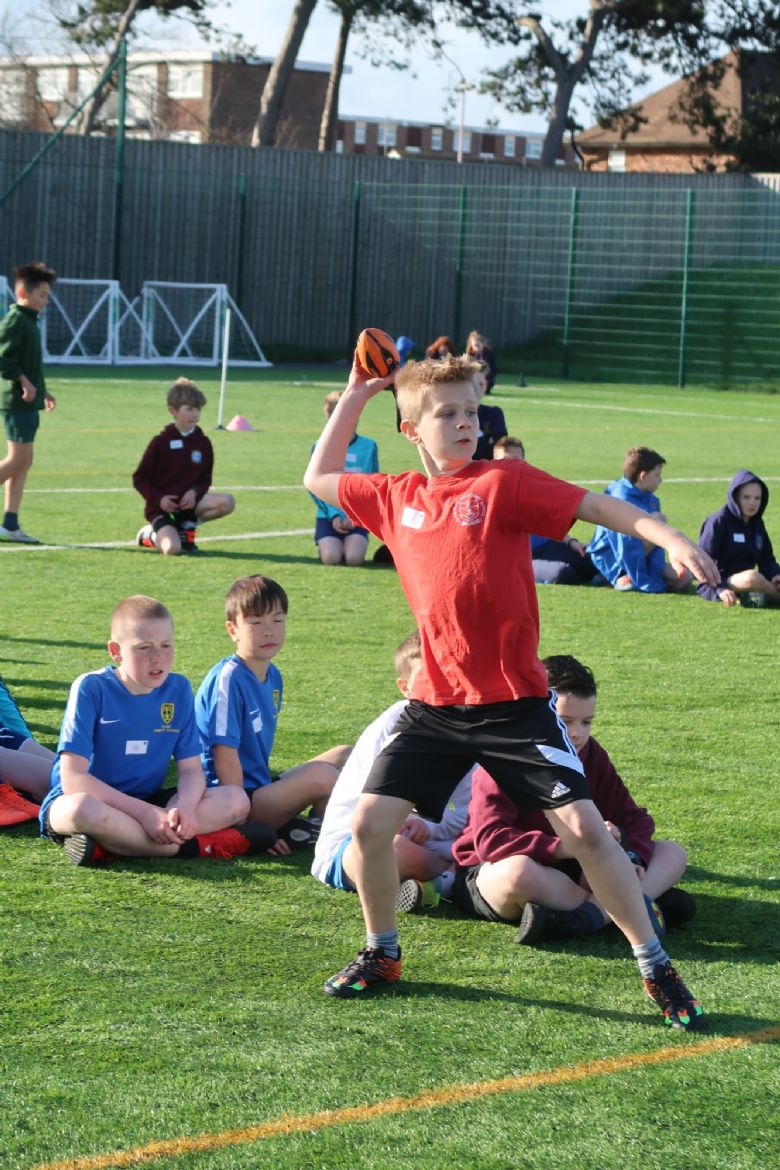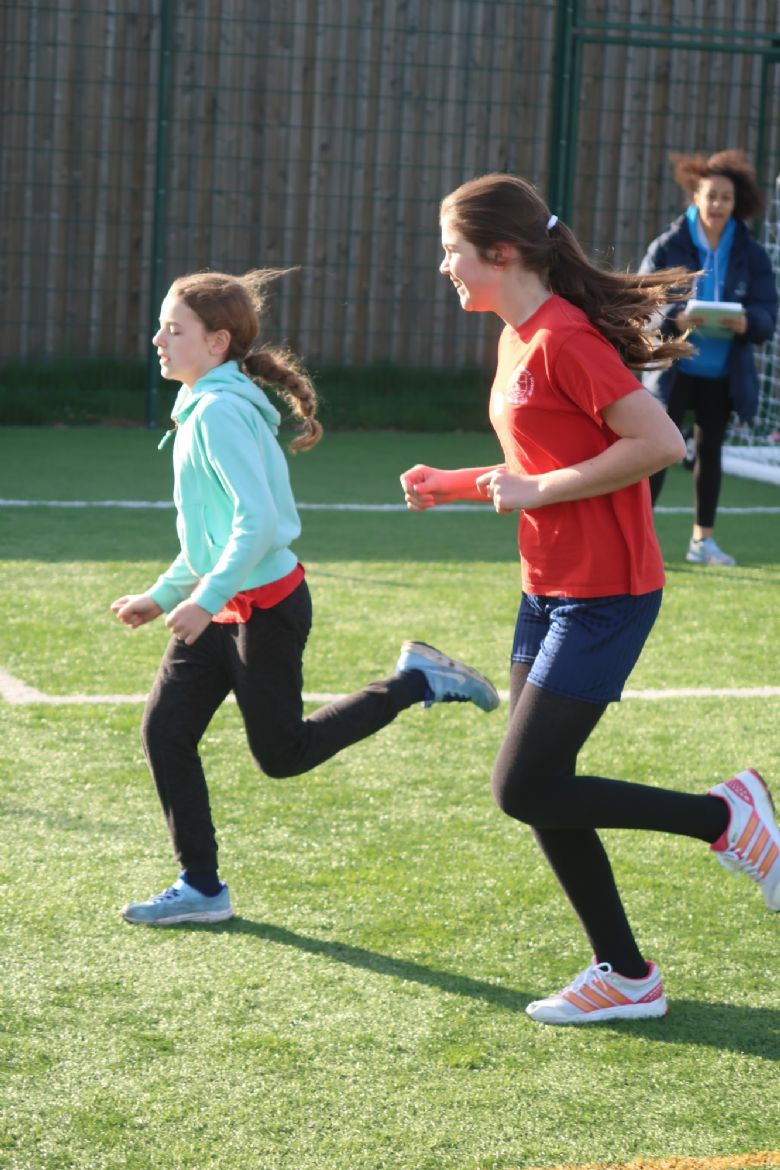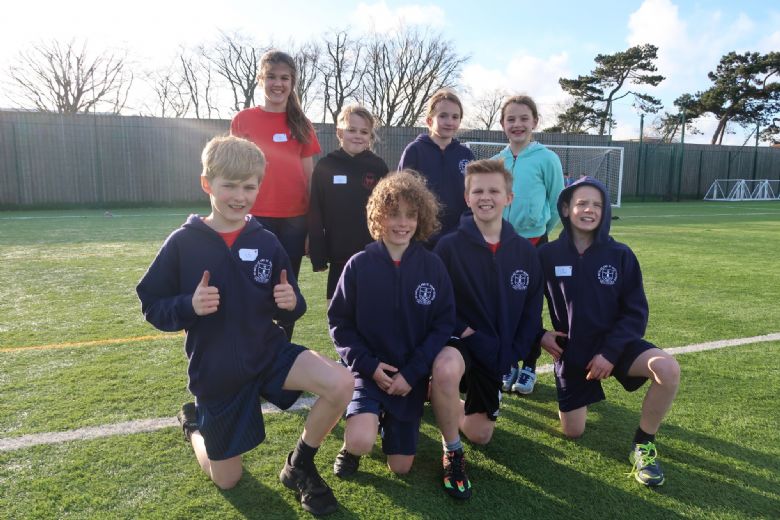 A team of 6 year 6's had to compete in a pentathalon: sprint, long distance run, throwing and jumping plus a relay. They had great fun showing what good all-round sports people they are.
March 2017 - Dance Team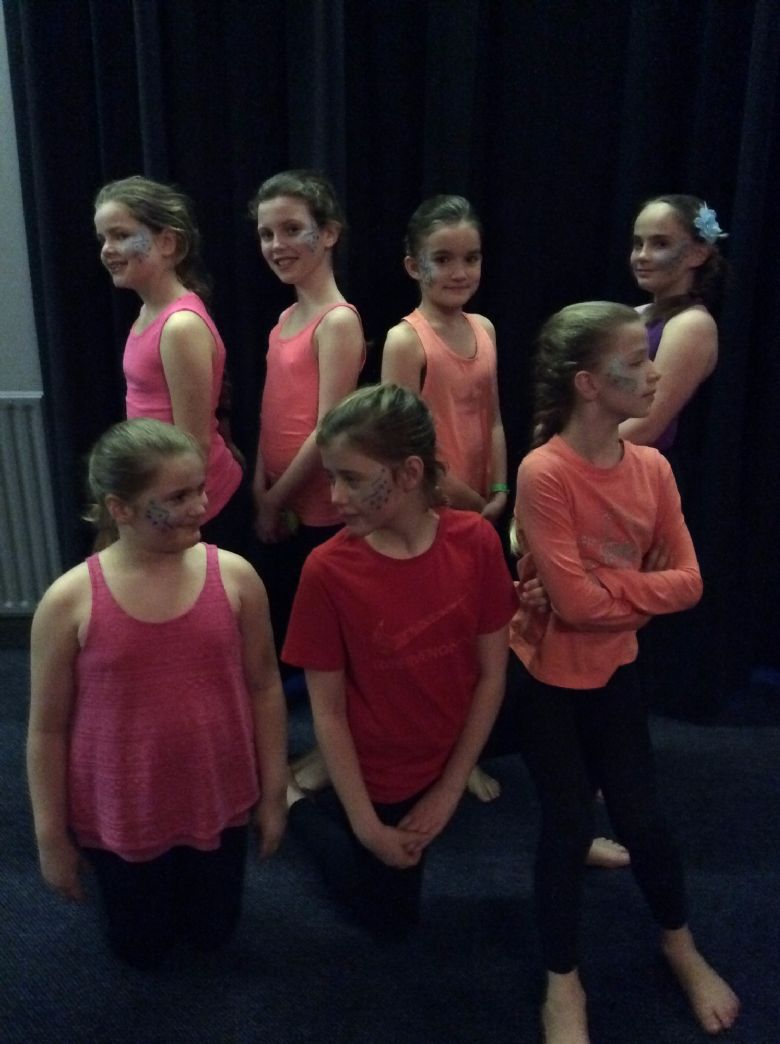 Our after-school dance team participated in a dance festival for schools called 'Time to Dance' at Worthing Pavilion. The dance piece was called 'City Driving'. The girls helped choreograph the piece and worked hard on it for weeks prior to the performance. It was a fantastic evening and a wonderful experience for all the children involved.
March 2017 - KS 1 Multi-Sports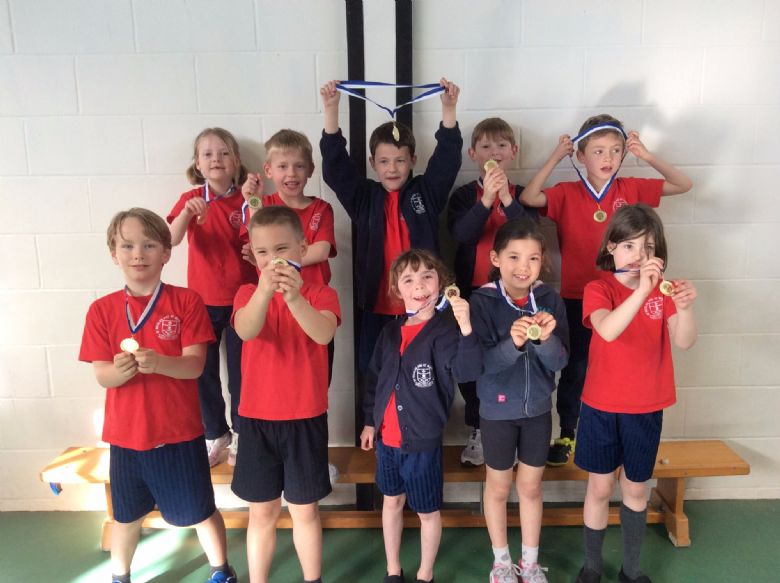 A team from Year 2 competed in a Key Stage 1 Multi-sports event at Lancing Prep. They had a fantastic time and showed what amazing sportspeople they are by winning the competition. Well done to the team.
March 2017 - Year 4 Gymnastics
Our year 4 team produced an amazing display of gymnastics to come Runners Up and receive 3 special distinction awards. Poppy from Seahorse class, for her 'excellent control a good straight jump on the vault'; Lily from Sea Otters, for her 'amazing flexibility , control and gymnastics and an amazing floor routine' and Gabriela from Sea Otters, for her 'amazing flexibility, control and beautifully pointed feet sand amazing gymnastics'. It was a fantastic team effort. Well done!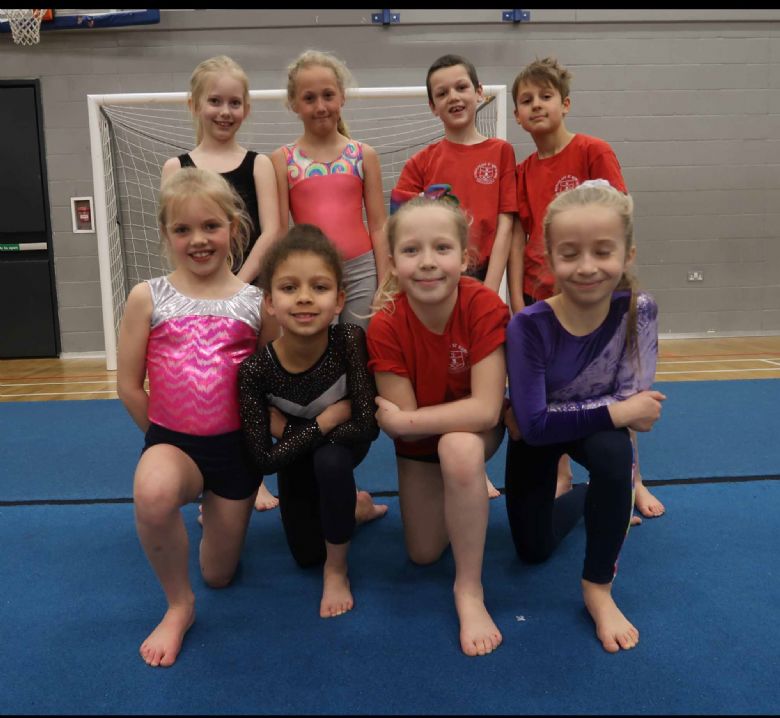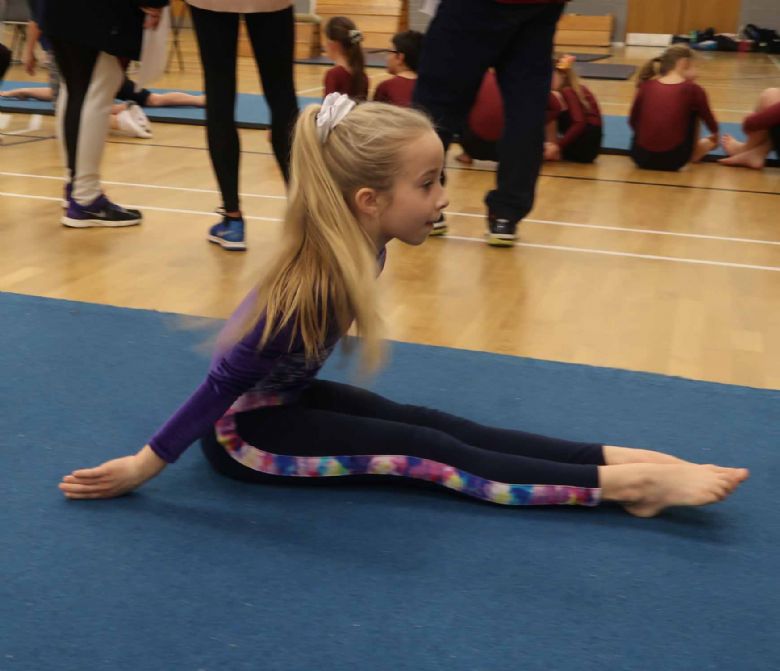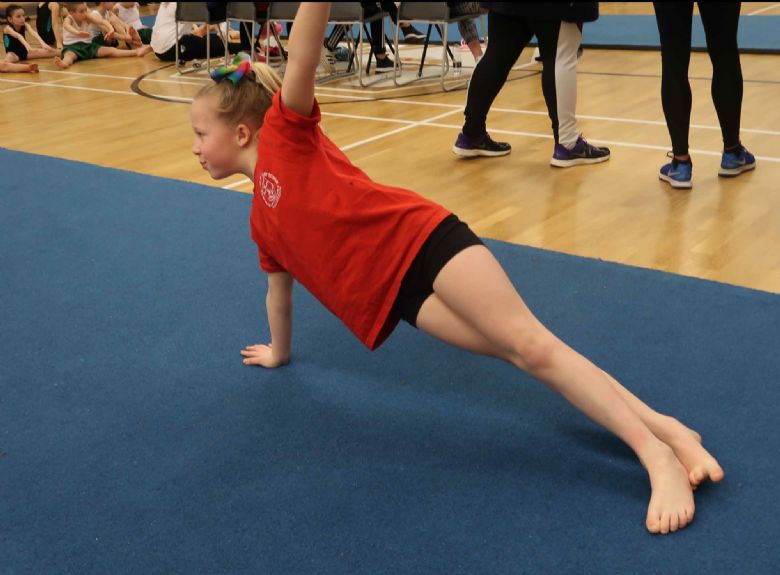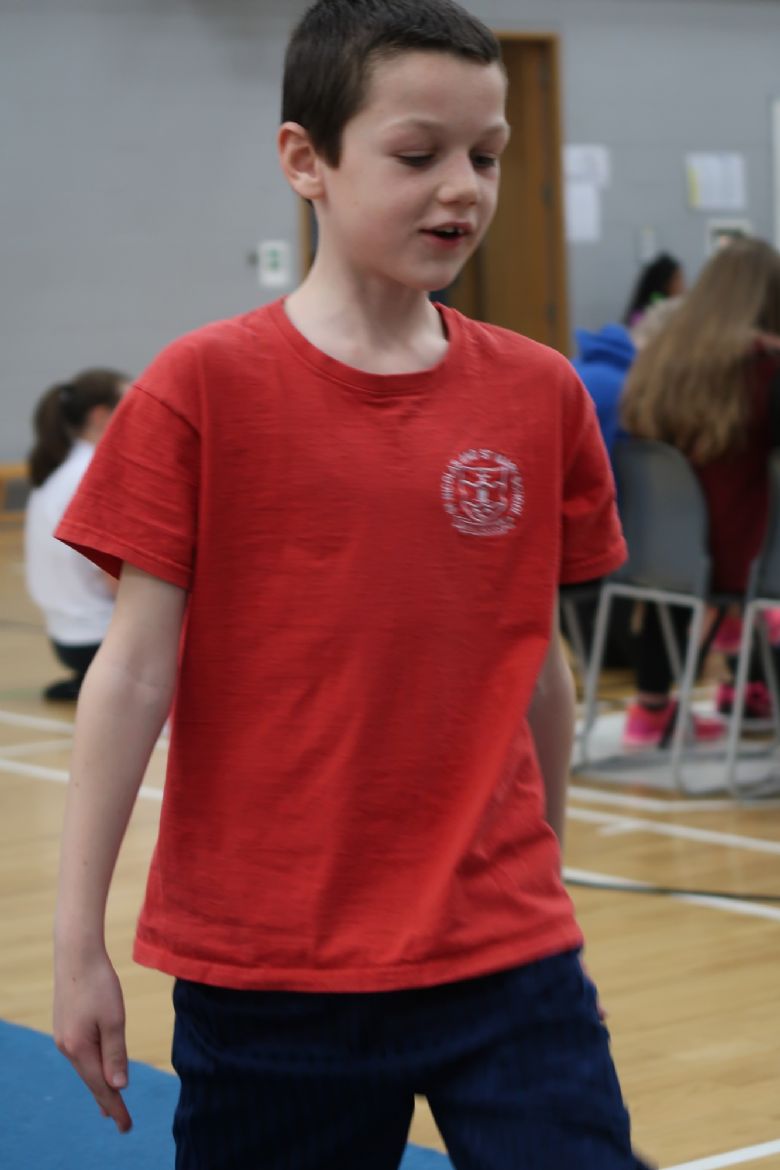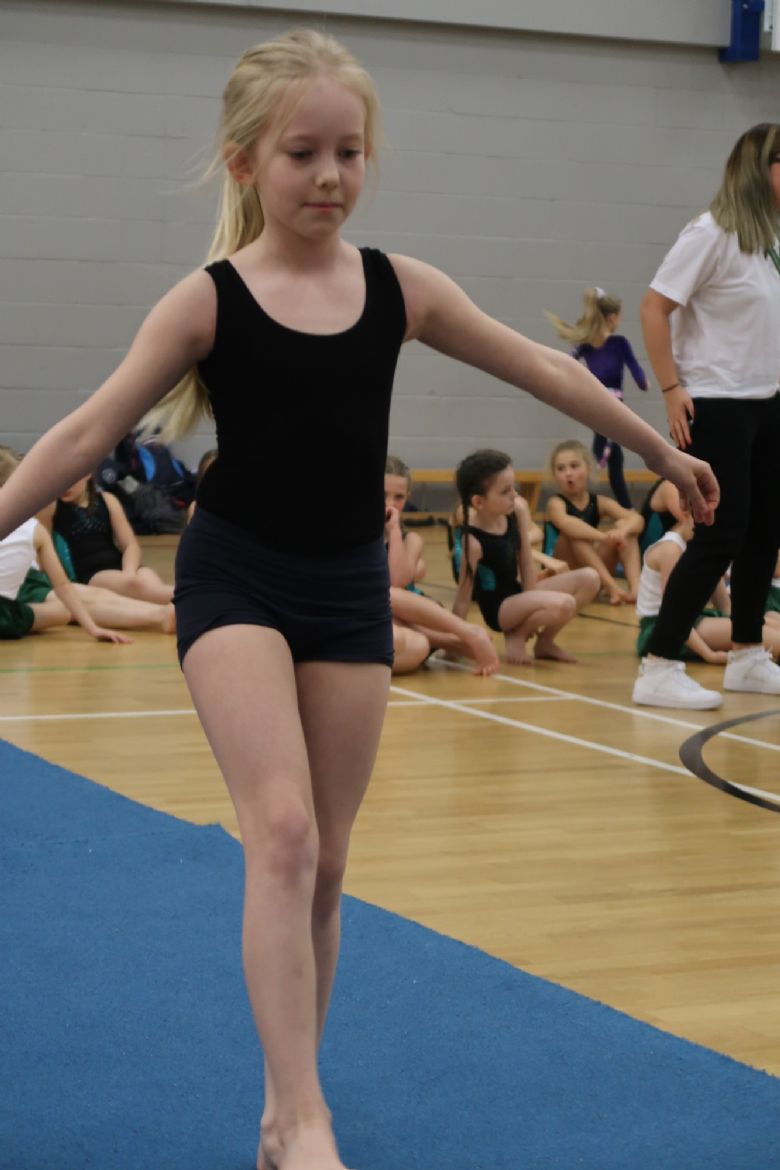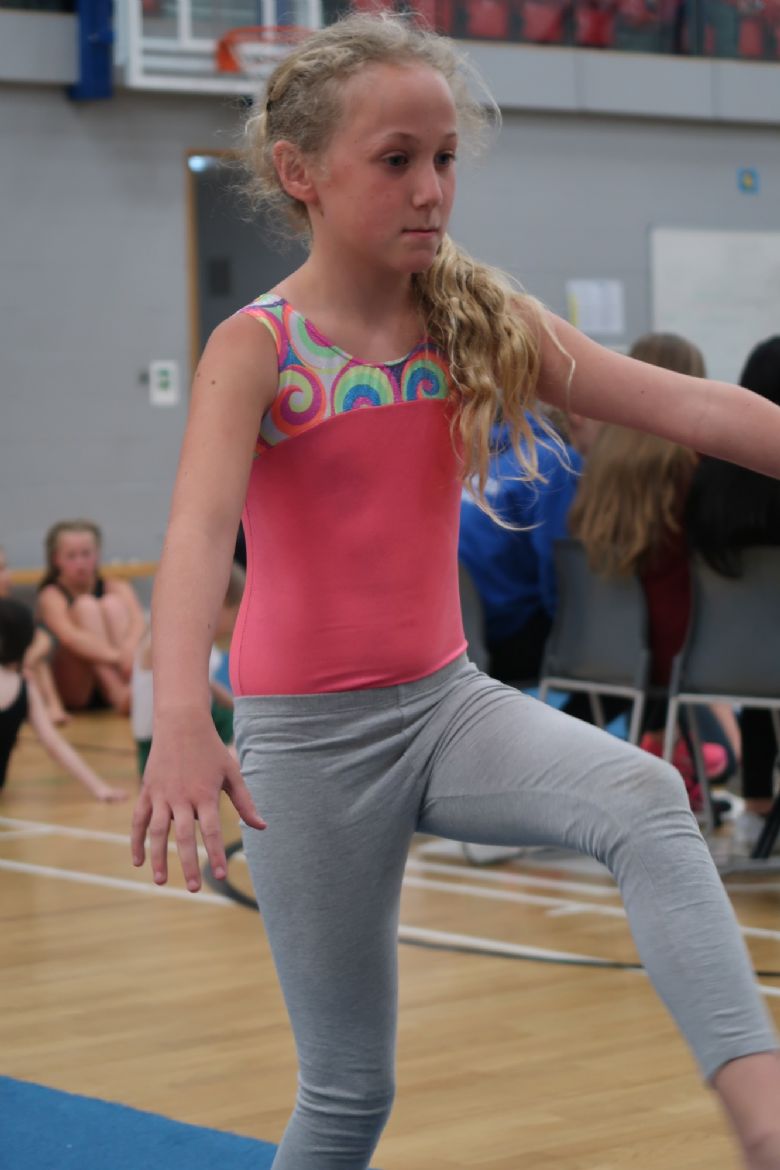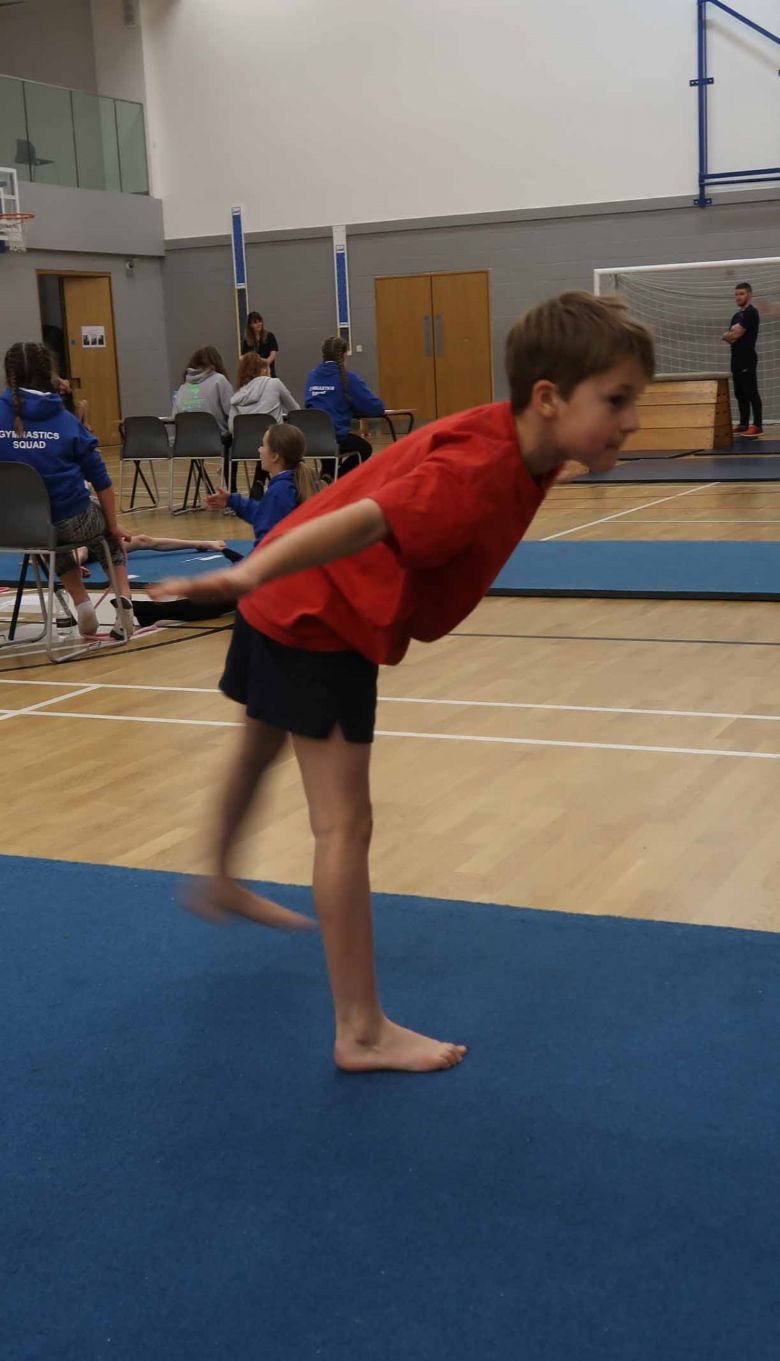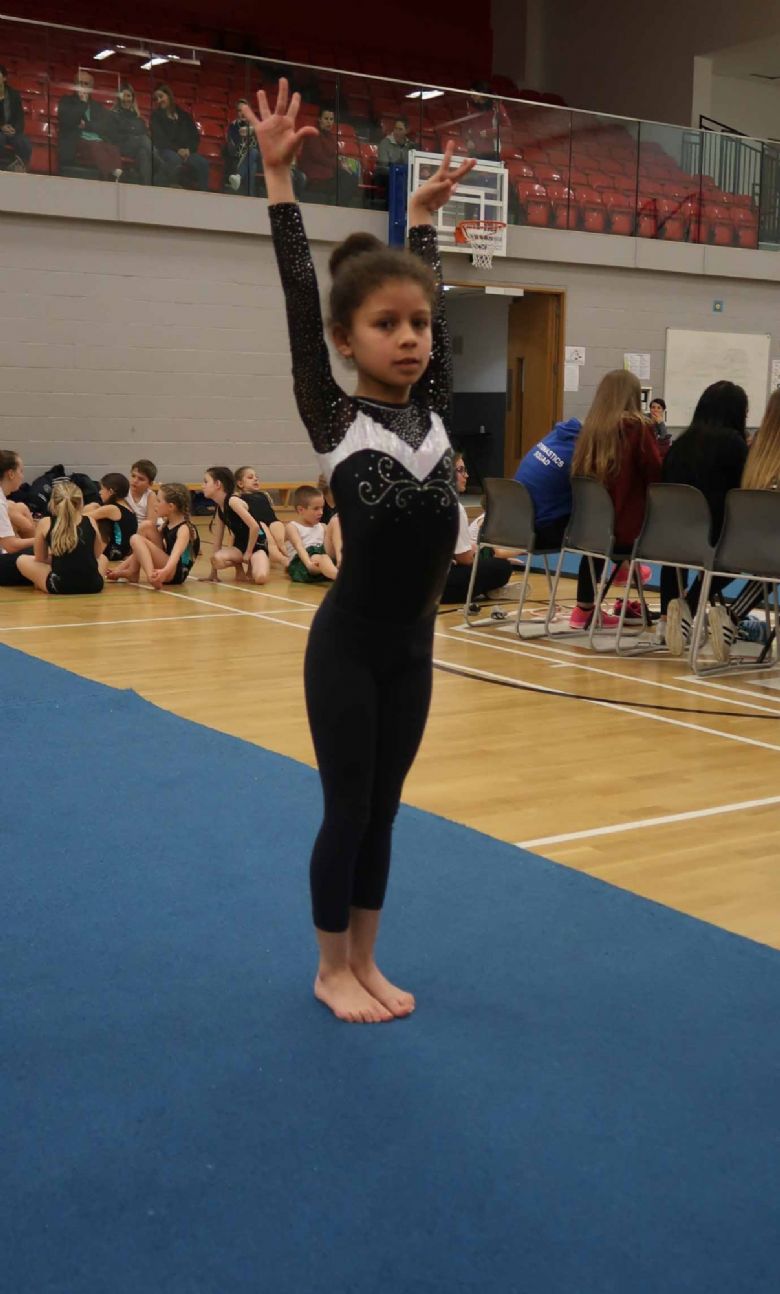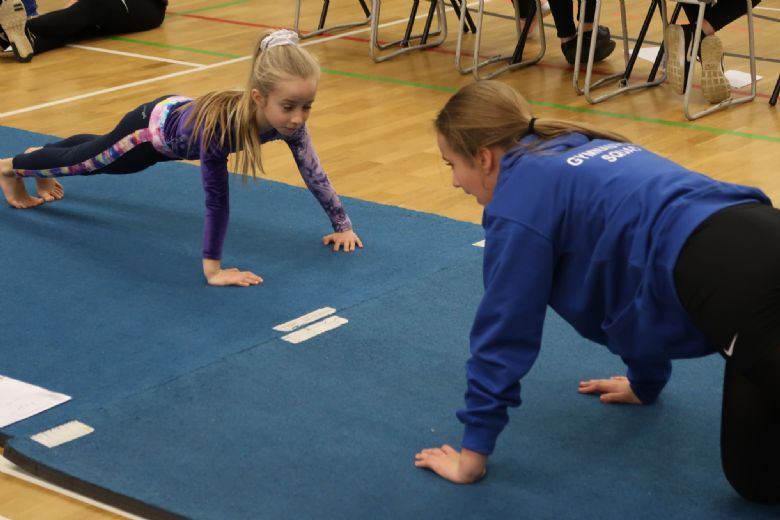 And it was lovely to see ex-pupil Daisy demonstrating the sequence to her younger sister Lily.
February 2017 - Year 3/4 Tri-golf
We have some budding Rory McIlroy's in our school as our team played brilliantly in ths fun indoor competition to come 3rd.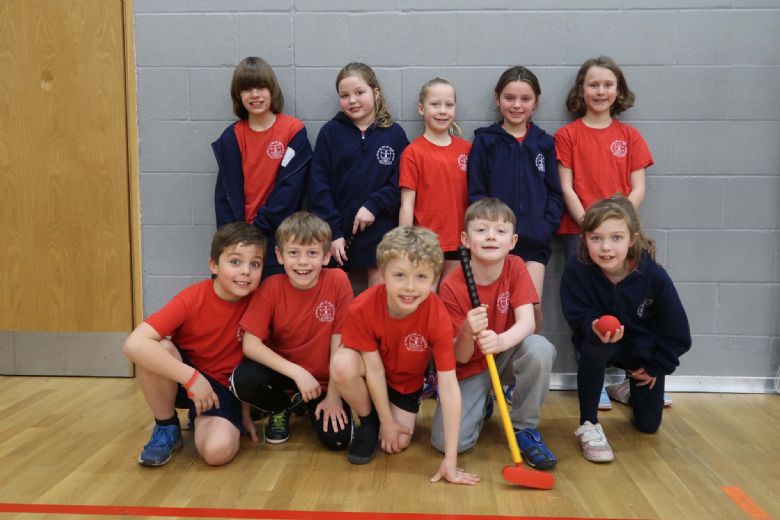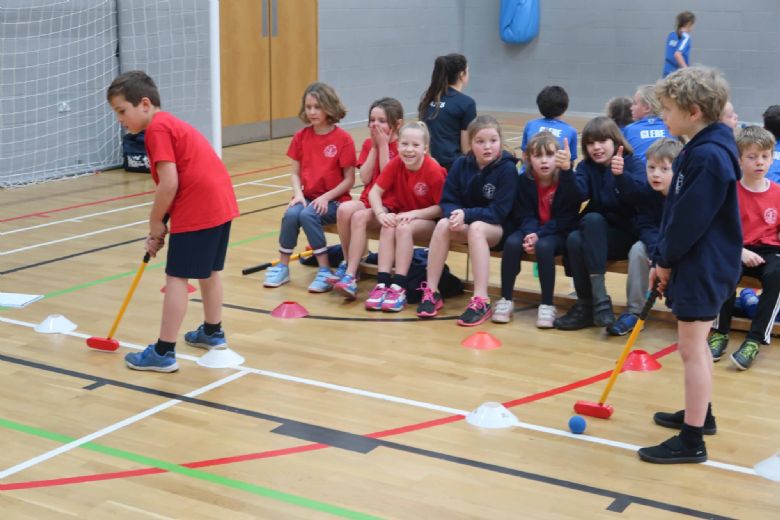 February 2017 - Year 5/6 Girls Football Team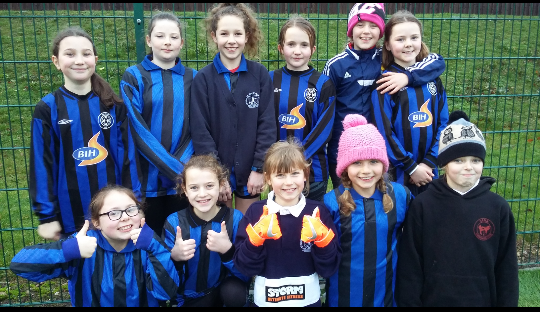 For many of the team, this was their first try at playing competitive football. Despite this they all played brilliantly and had a great time. Such was their enthusiasm, that they were awarded a special certificate recognising their determination. We are proud of them all.
January 2017 - KS1 Gymnastics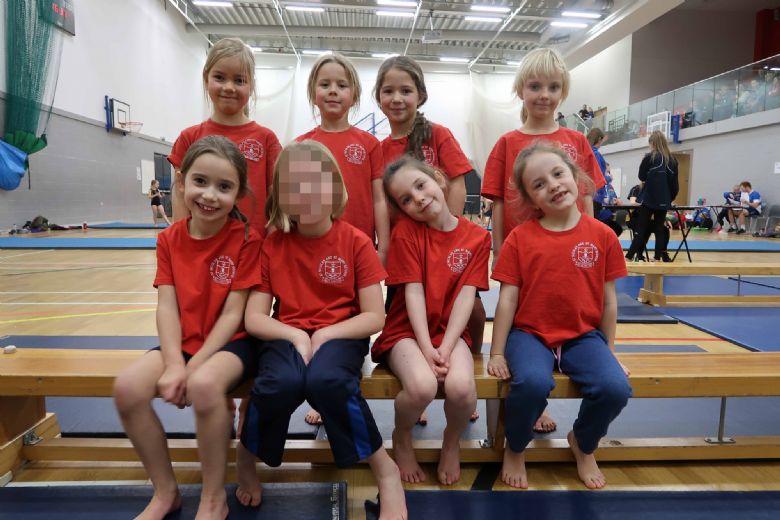 8 girls from year 2 competed in the Shoreham schools gymnasics competition at Shoreham Academy. They had to perform 3 different routines: body management, floor routine and vault . They were amazing and came 2nd overall!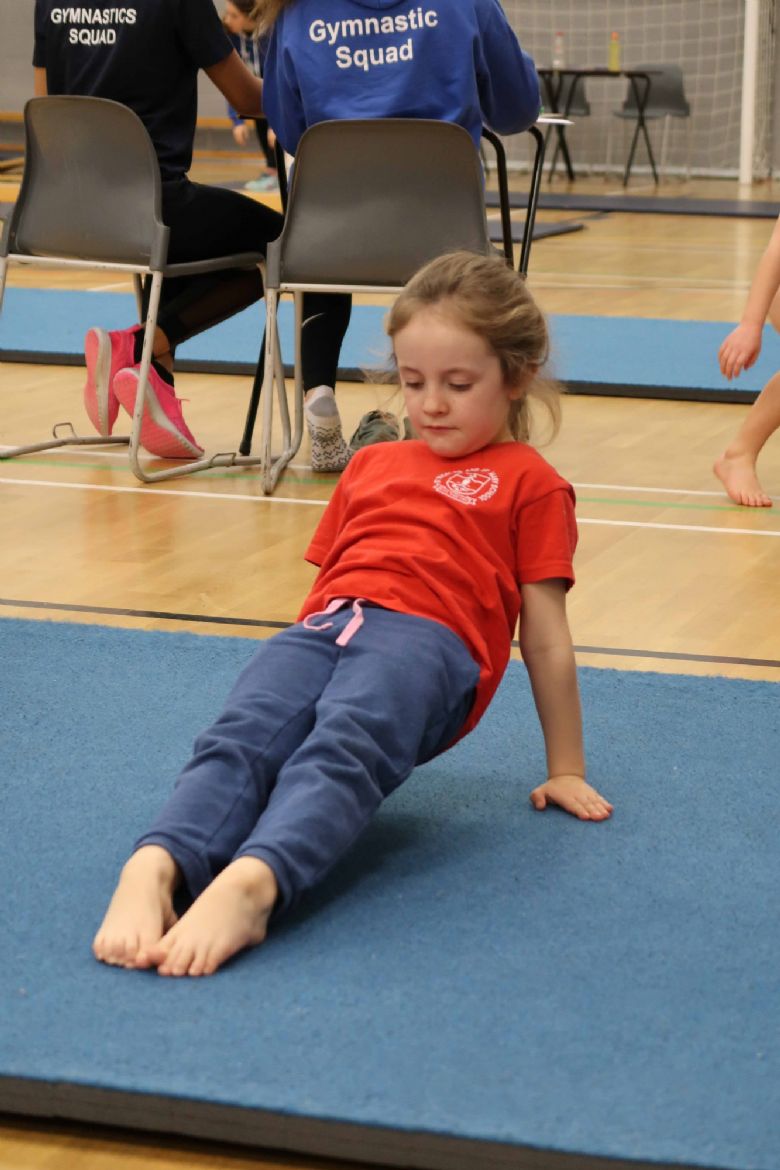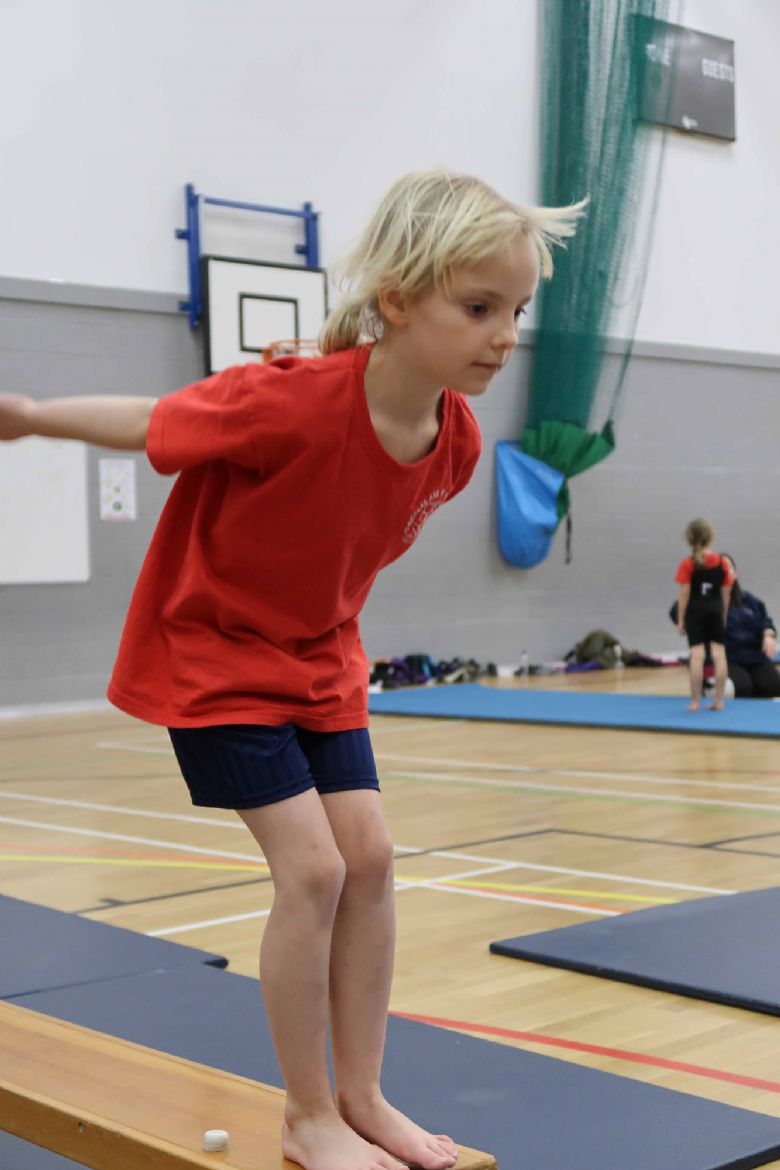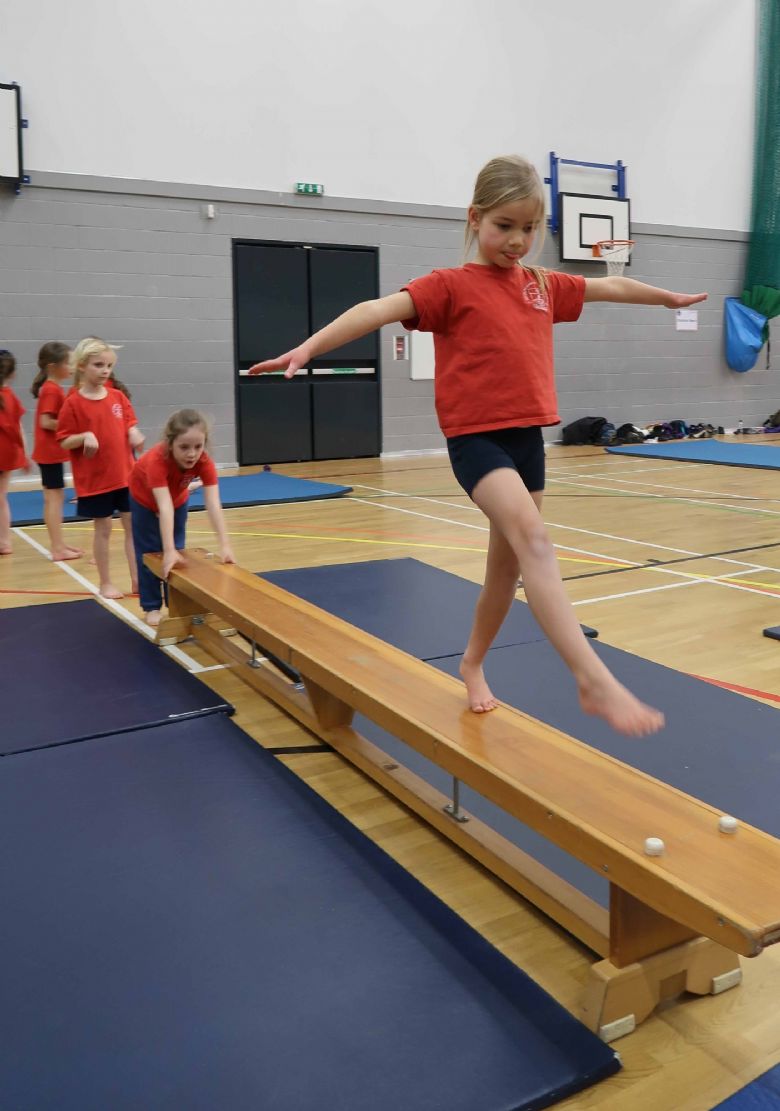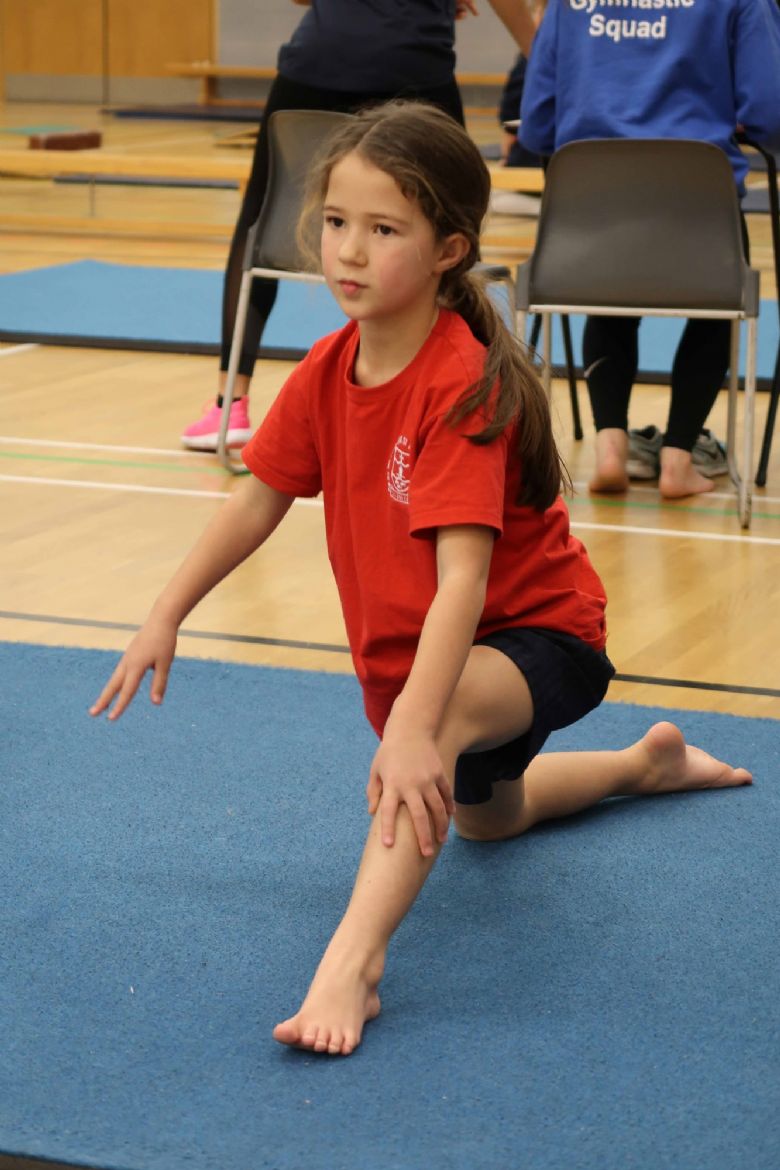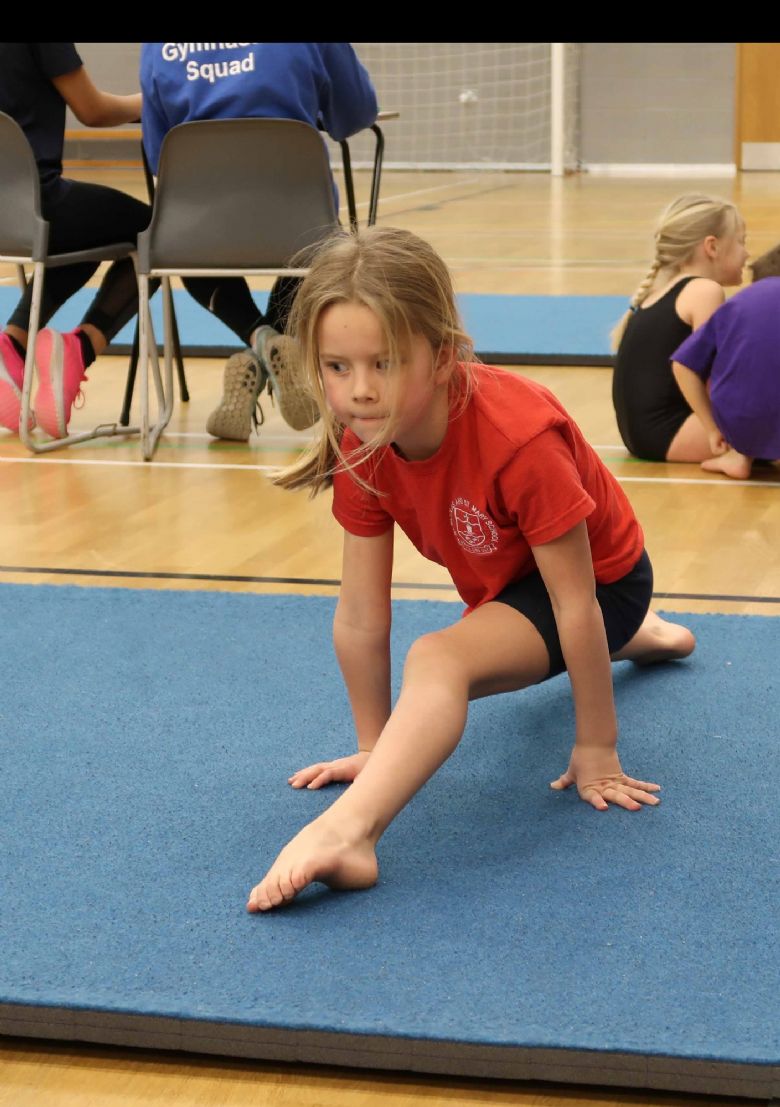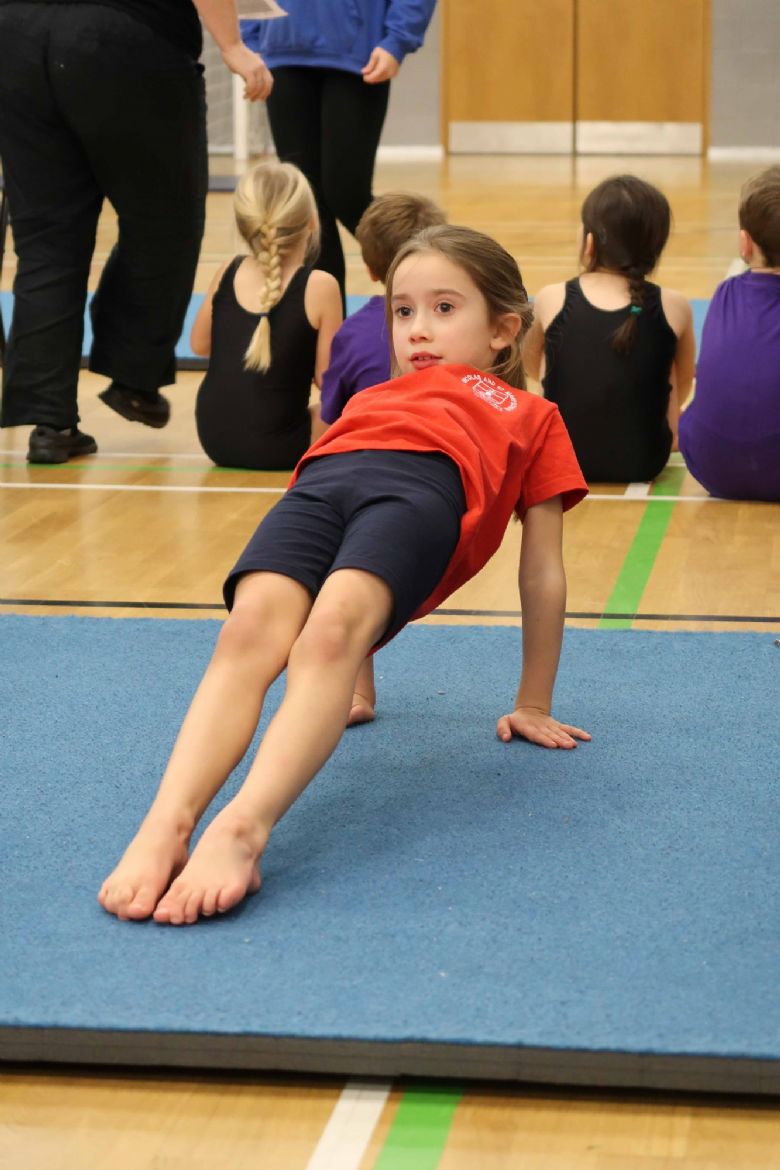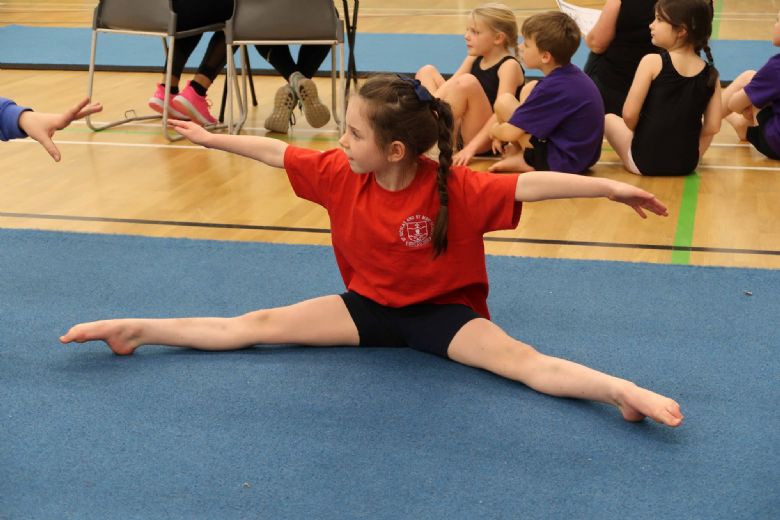 December 2016 - Year 5/6 Indoor Athletics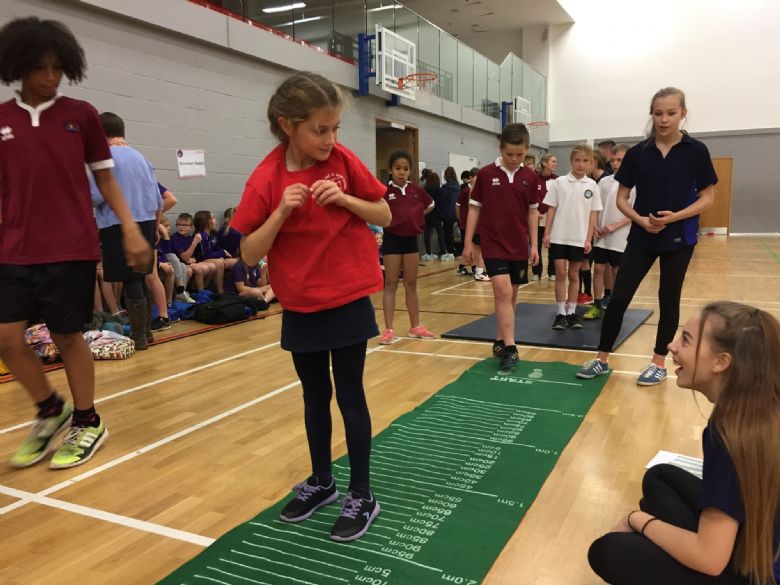 Gwendolyn achieved a fantastic standing leap of over 1.75m and Alana threw the shuttlecock a long,long way.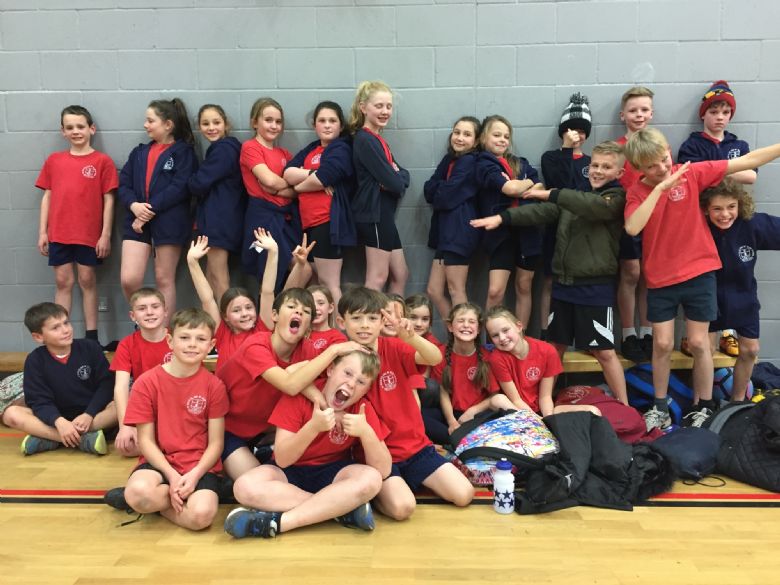 We are very proud to announce that our Year 5 participants have twice won a special award for the the team who showed the most RESPECT for others during the Autumn term. Congratulations to all pupils who showed excellent sportsmanship during recent local competitions.
November - Year 5/6 Football team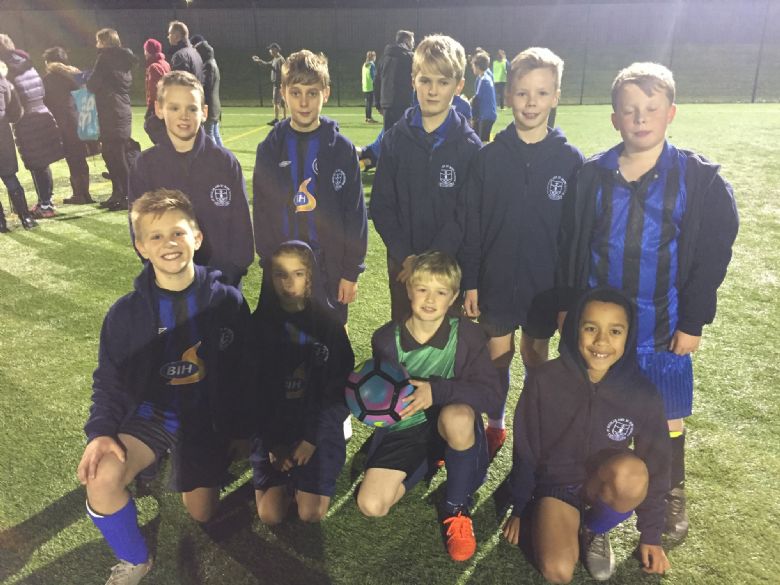 October - The year 3/4 football team playing at Shoreham College.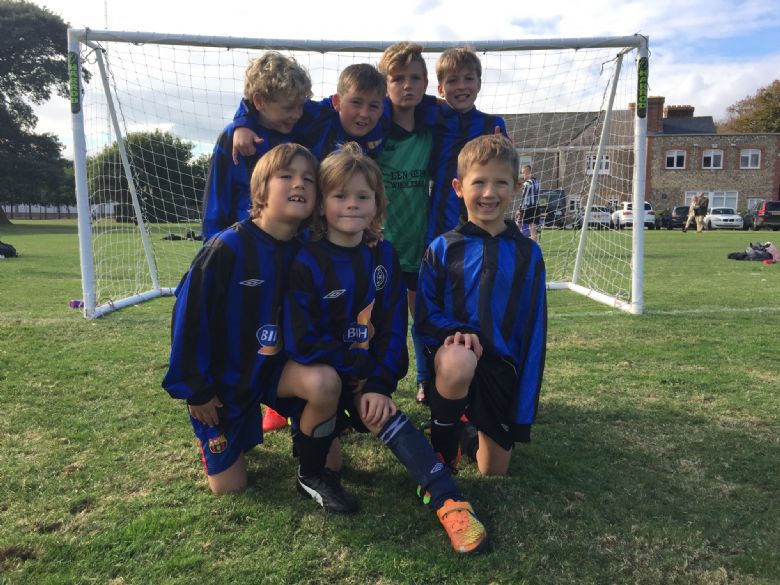 September - Year 5/6 Tag Rugby team