Sports News
At St Nic's we take part in many sporting events throughout the year. We love to share with parents and carers how the teams have got on and will put news of these on this page.
2021 - 2022
As we emerged from the Covid restrictions, school sport is slowly coming back.... and what a sporting year it has been. Just scroll down to view our children's amazing success!
July 2022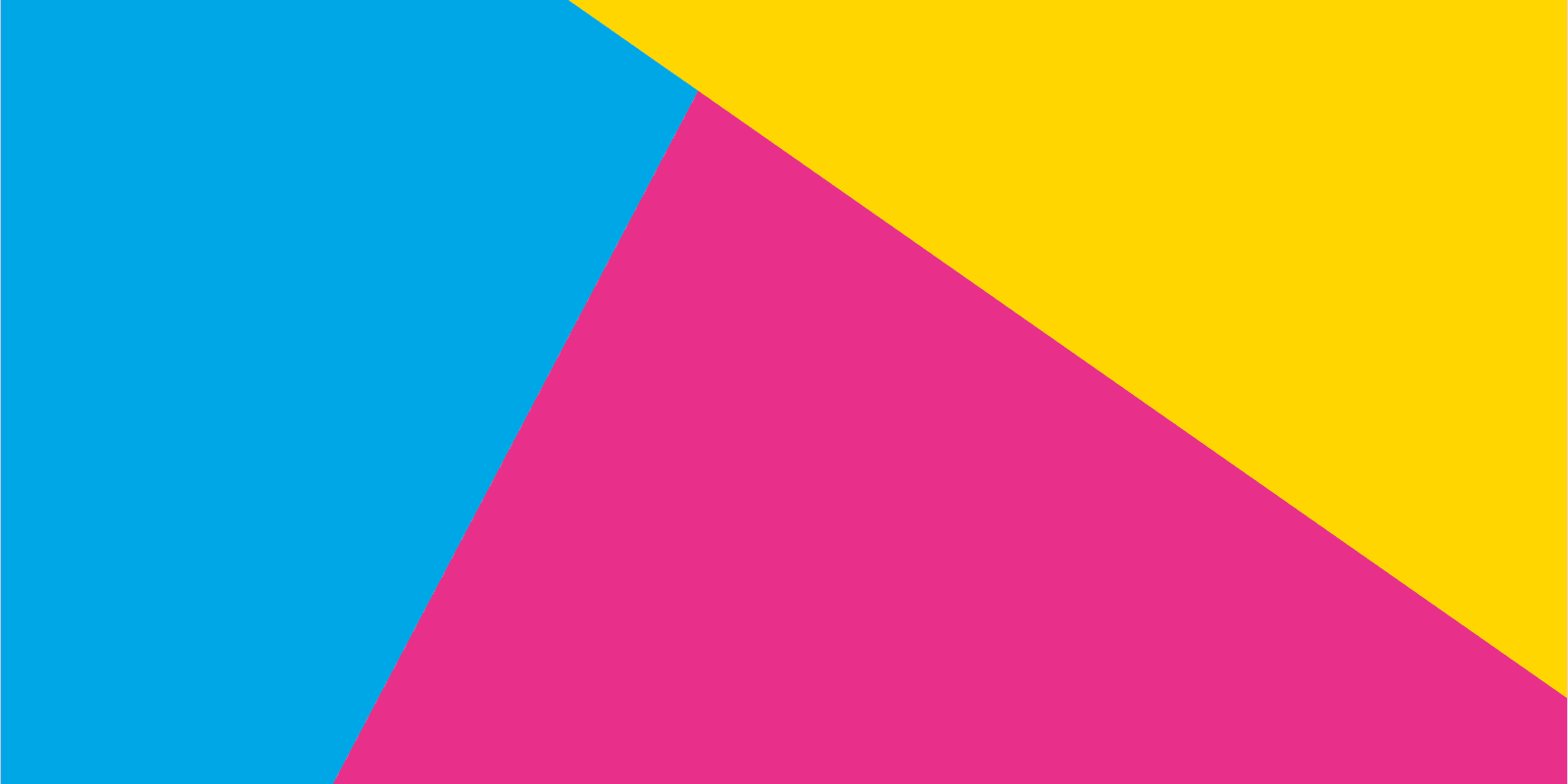 June 2022
The Community Games - What talented children we have!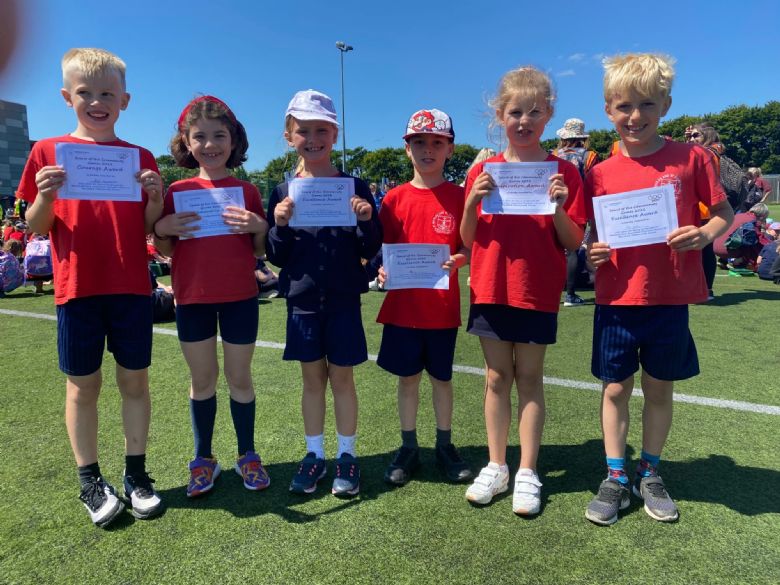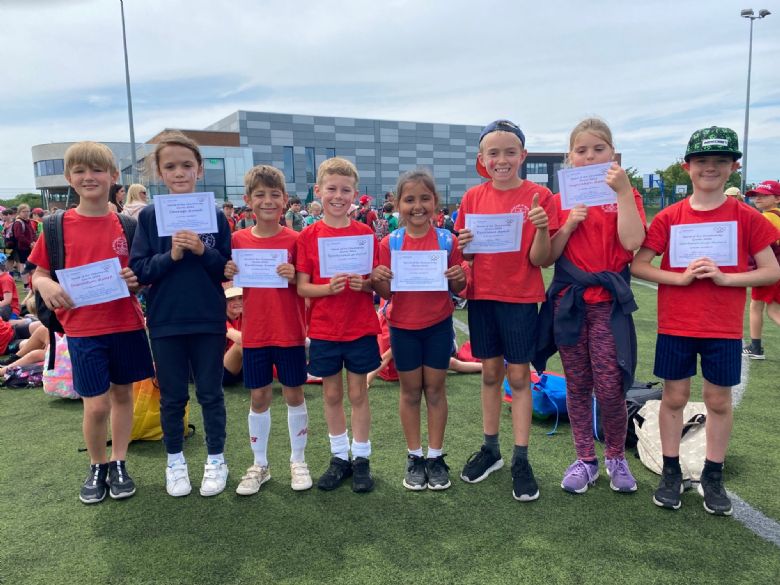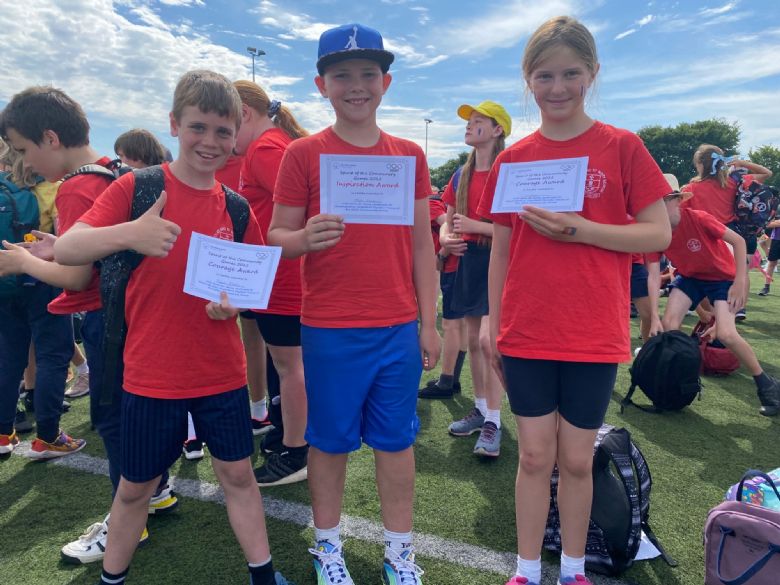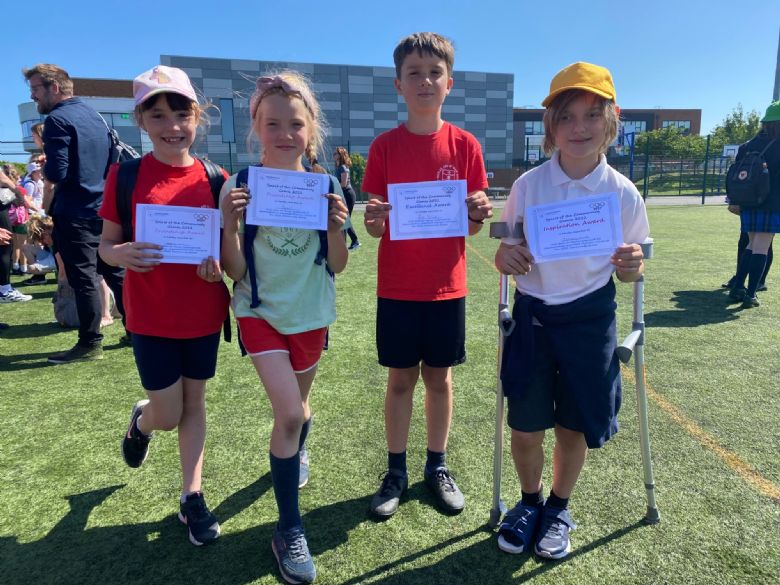 Over 2000 children from 8 Shoreham primary schools gathered at Shoreham Academy for the Community Games. Billed as the 'friendly' games the object was to encourage the values of the Olympics and Commonwealth Games - Respect, Excellence and Friendship. Awards were given to children who distinguished themselves in displaying one of these values and we are very proud of our children who received one.
The children from years 3, 4, 5 and 6 had to choose an event from benchball; basketball/netball; football; gymnastics; dance and team building and spent a half-day competing or working with the other schools in their chosen event.
The final outcome of the 2 days was announced at the end of the 2 days when year 6 waited anxiously. We didn't come third; we didn't come second and after a long drum roll ... St Nics was declared overall winners! This follows on from 2019 when we also won overall. What talented children we have!
May 2022
Year 4 Rounders Champions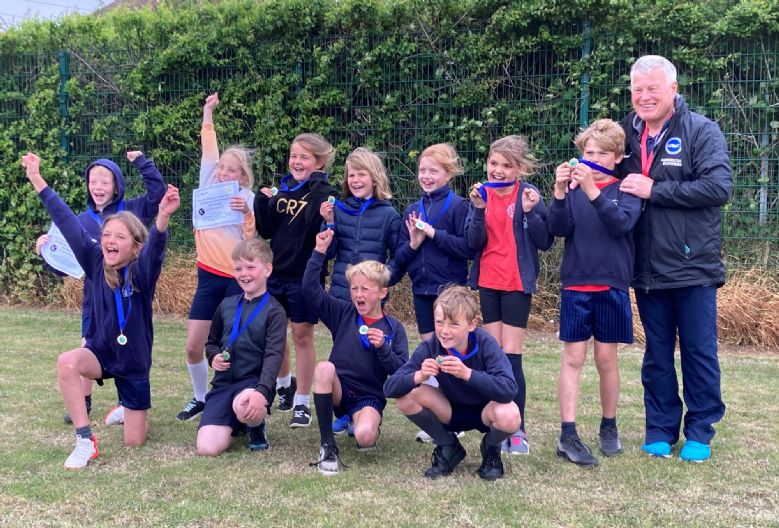 April 2022
Premier League Primary Stars Watford FC - Our very own Premier Elite Team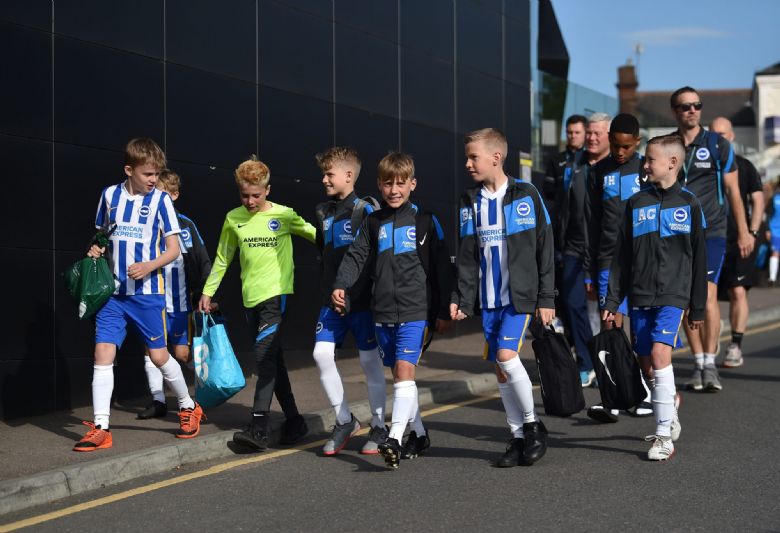 What an amazing time we all had!
Our under 11 football team of Josh, Sam A.; Archie; Rudy; Sam F.; Michael; Sam T. and Thomas competed in the Premier League Primary Stars Cup at Watford FC. Their journey started on a cold, wet day back in November when they won the West Sussex round and then in March when they won the Albion Cup and the privilege of representing Brighton & Hove Albion in the national tournament. Teams from all 20 Premier League clubs met o Tuesday at Watford's Vicarage Road ground for an amazing spectacle of highest quality primary school football. After travelling up by coach and an overnight stay in a local hotel, the boys arrived at the Vicarage Road ground to join over 300 other players for the Opening Ceremony. Flags waving, tv cameras and photographers poised, tension raising announcements over the speakers and the rapturous applause of the watching crowd, the teams walked onto the pitch from the player's tunnel. Led by our team captain, Josh holding the Brighton flag, our boys looked every inch the elite premier team they were representing as they walked out to chants of 'Seagulls'!
After an edgy 1-0 win over Manchester United in the first game, our boys settled to beat Wolves 2-0 and then Burnley 6-0. Josh and Sam A dominated midfield and created the chances with Sam scoring 7 goals, ably assisted by Josh and Sam T with 2 each and Rudy supplying to wing power. The defence of Michael in goal, Archie, Sam F and Thomas were mean in defence, not giving the opposition any chance to score.
Excitement was raised further by the announcers telling the crowd that fate had destined the two top teams, us and Manchester City, to meet in the final group match with winner takes all. With a vastly better goal difference, a draw would be enough for us to go through. However, City boasted 3 of their own Academy players and were expected to do well. That attracted all of the crowd, coaches and stewards to turn their eyes to the game, they were not to be disappointed – it was an outstanding game!
City played to their strength and scored 2 early breakaway goals. From deep down, the boys summoned strength, determination and passion to fight back. Several near misses raised their confidence until eventually with 4 minutes left, Sam A bundled the ball over the line. Now we were the team with momentum and tensions were sky high as we laid siege to their goal to get a well-deserved equaliser. A goal line clearance, a heart stopping moment as their keeper saved and rolled onto the line – did the ball cross the line? we thought so but the Premier League and FIFA referee, Darren England, said no (why was VAR not working when you need it?). There was still time for one last minute dramatic moment as Sam A crossed the ball for Josh to rise highest and head the ball goalwards. (see photo below) However, it was not to be as it smacked against the bar and was quickly cleared before the final whistle went. The boys sank to their knees physically and emotionally drained – they had given their all.
We have experienced many events but none come close to matching this journey. As the rawness of going out of the tournament in such a nail biting way softens, the boys will look back on an amazing 2 days and feel proud of their achievements. They have reached the pinnacle of Primary school football and shown that they were worthy of being at the top table: they are rightly one of the top teams in the country. Well done boys we are very, very proud of you all!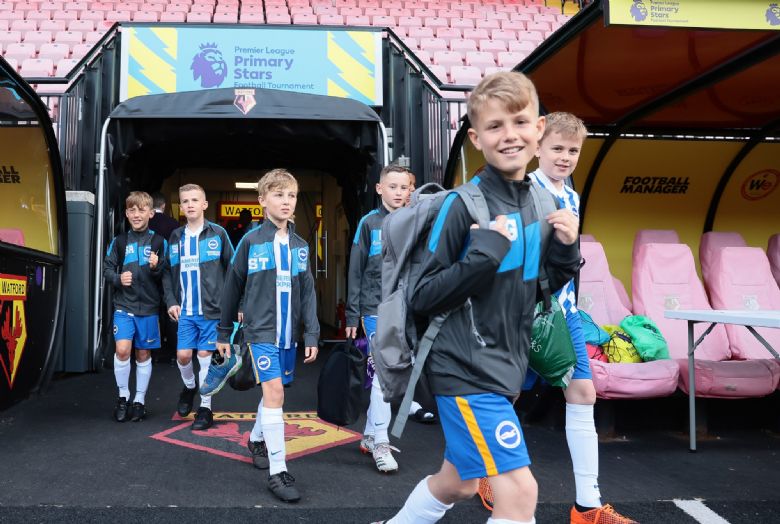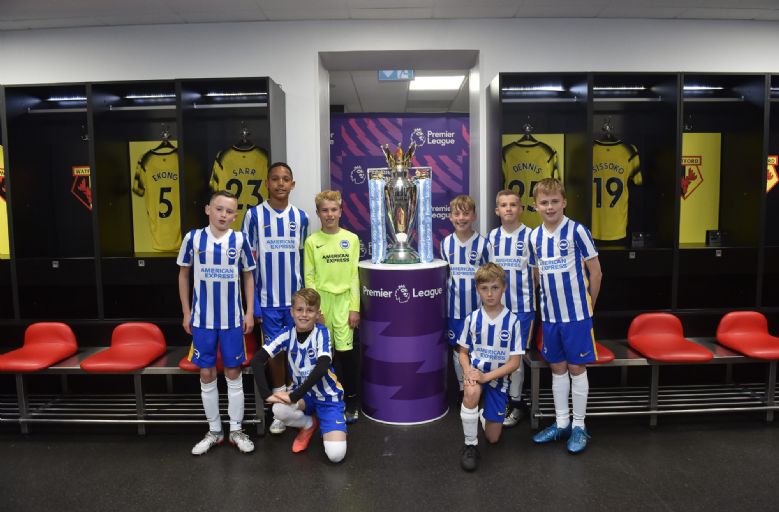 Year 4 Road to Eastbourne Tennis Winners

Year 5/6 QuadKids Winners
2 boys and 2 girls from year 6 and 2 boys and 2 girls from year 5 participated in the QuadKids tournament at Shoreham Academy. They had to compete against 7 other schools in 4 events (600m long distance run; long jump; trowing a howler and 1100m sprint) and a final relay. We are very proud that Sam and Anna were declared top boy and girl and our team overall winners.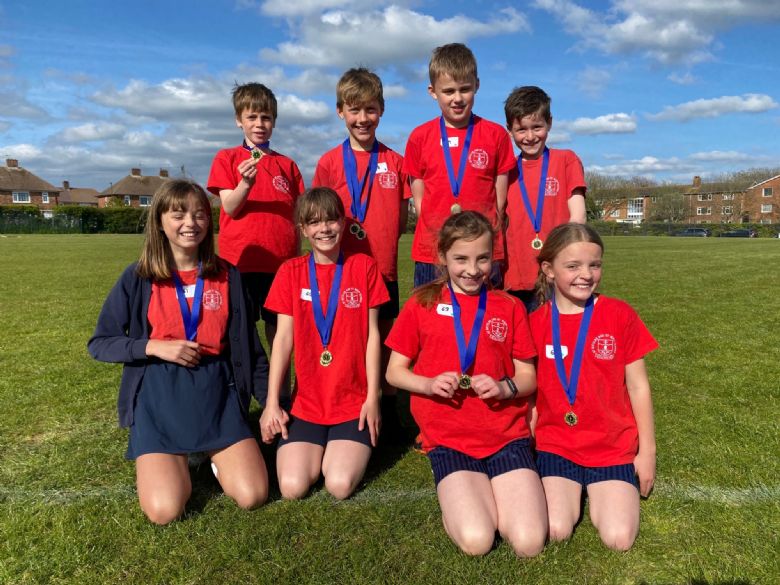 Year 4 Tri-Golf Champions
Golf is an unusual sport but in year 4, using a plastic club and putter, the children have the opportunity to have a go in PE lessons. From these, we had a team enter into the Shoreham locality tournament against other local schools and they won! They now progress onto the Southern area championships.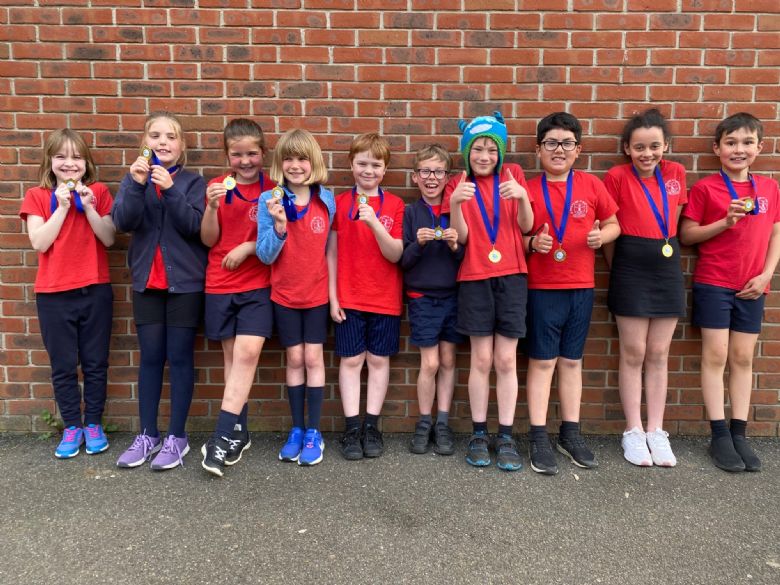 March 2022
Year 6 Boys Football Team - Albion Cup Winners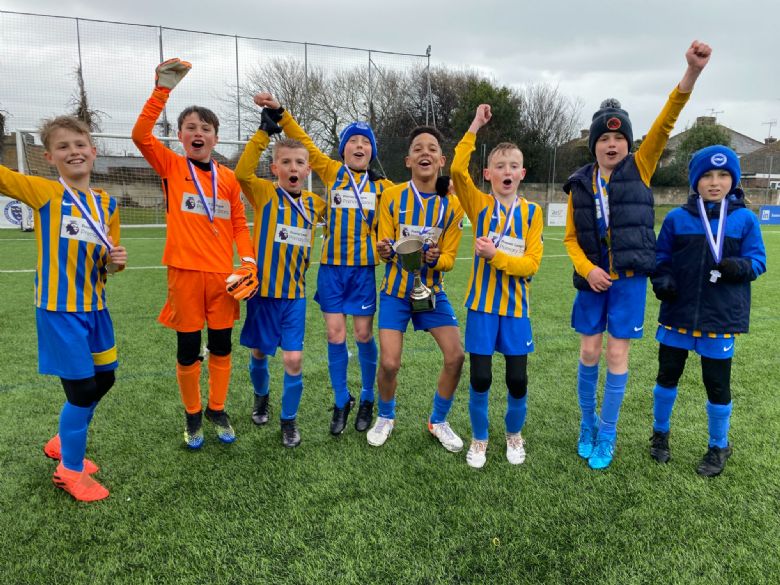 Year 6 Girls Football Team
December 2021
Boys and Girls year 4, 5 and 6 team winners and school Overall Champions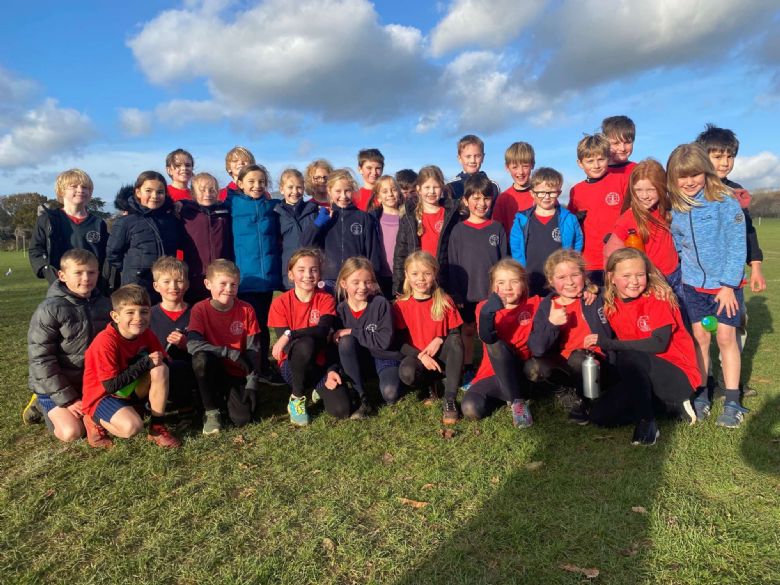 November 2021
Elite Gymnastics Teams Winners
We have some very talented gymnasts. The girls chose their music and choreographed their own routine to produce an outstanding performance. To see their winning routine click on the video below.

Boys Football Team overall winners of Shoreham Academy Cup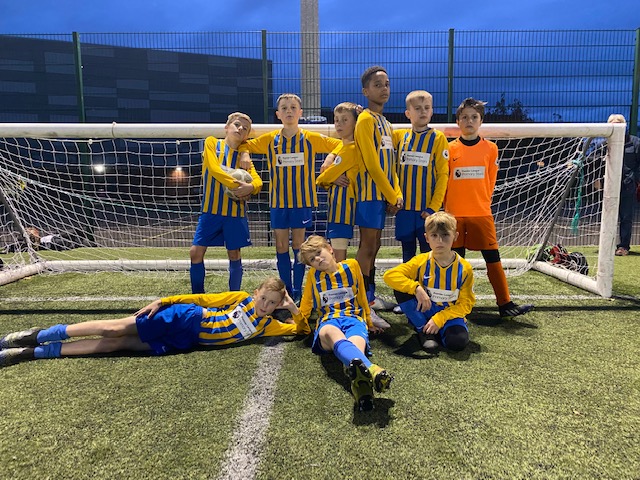 Girls Year 6 Tag Rugby Champions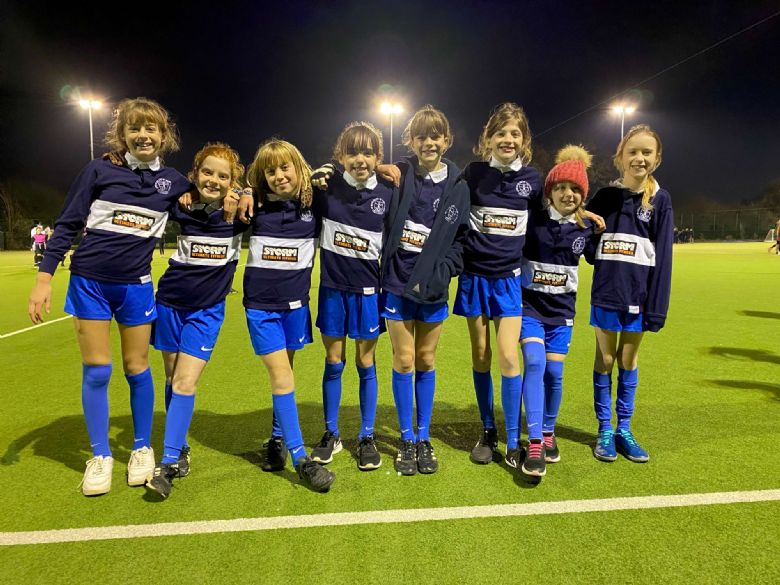 October 2021
Our Year 6 Basketball Team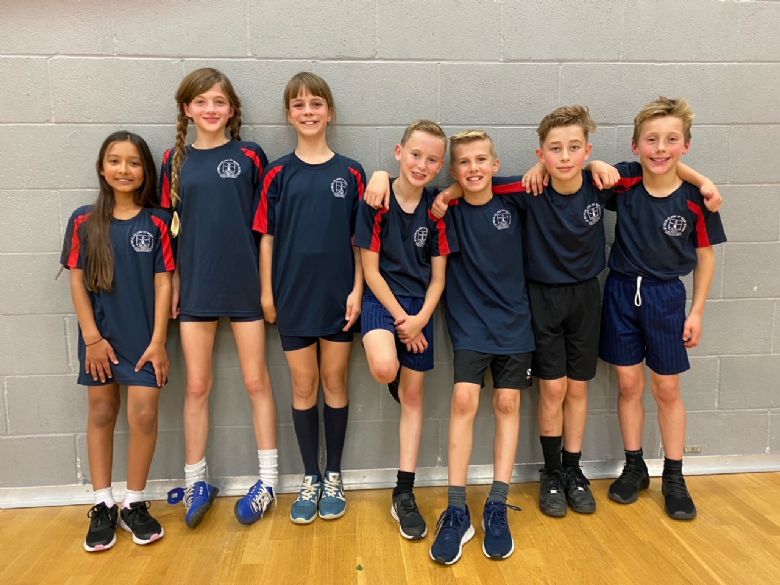 September 2021
Year 6 Mixed Tag Rugby Champions