Year 5
Year 5 Autumn Roundup
As Christmas draws near and Advent begins
we look back at the term and reflect on the things
we have learnt, achieved, enjoyed and made.
There was drama when Rainbow Theatre took to the stage.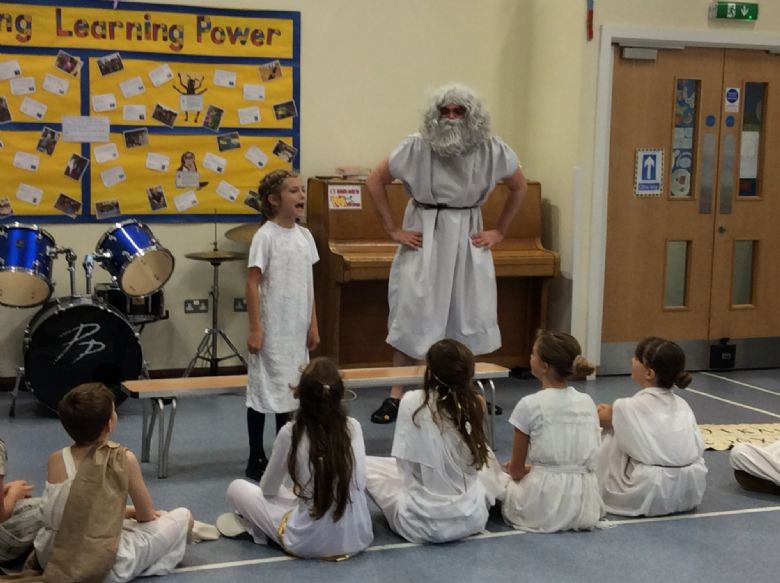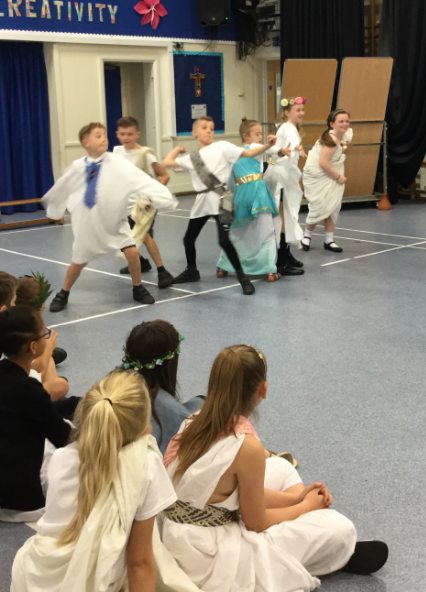 Our maths was amazing - it burst from our books,
though our subtraction relay earnt some odd looks.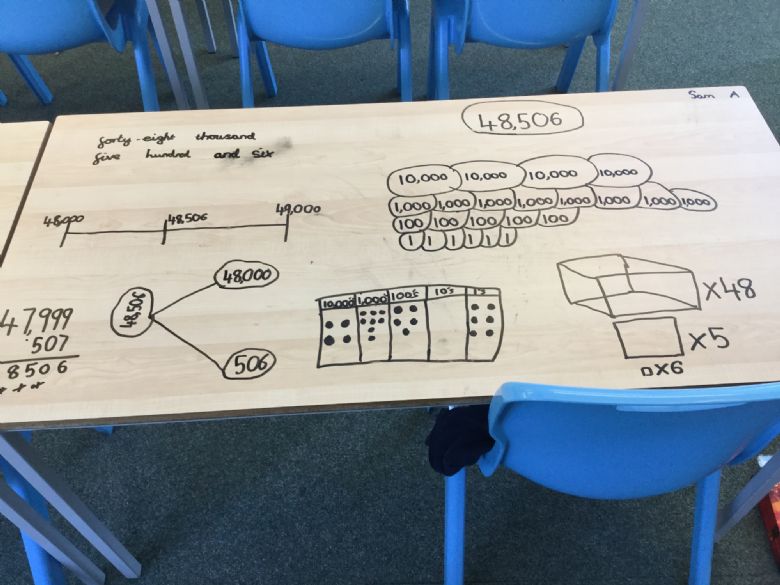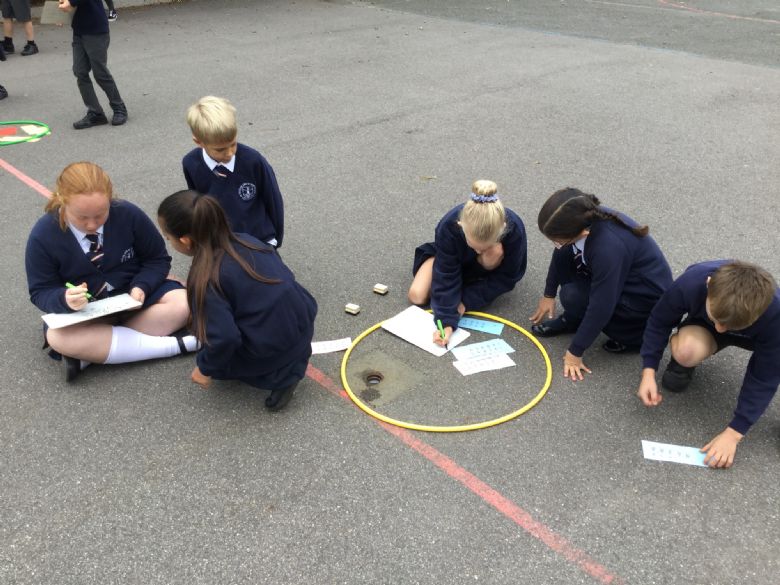 Assemblies were digital and not without hitch
but Lincoln Live kept us glued (despite the odd glitch).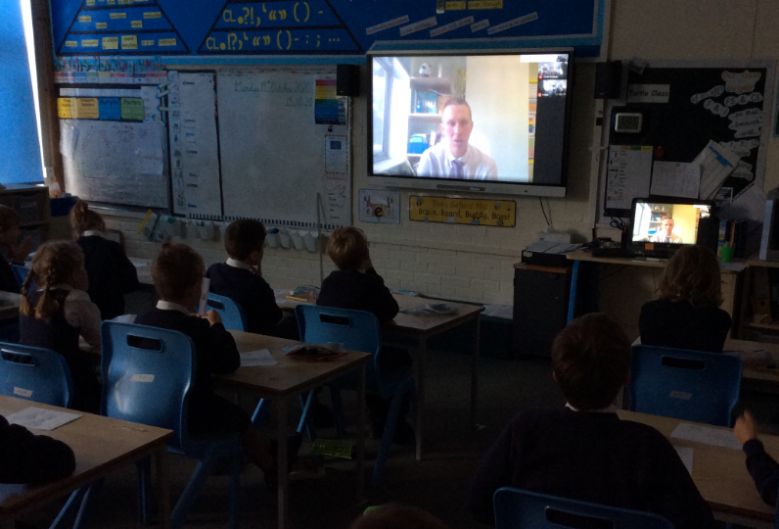 Our showcases were extraordinary things,
we are now waiting patiently for the Oscars to ring.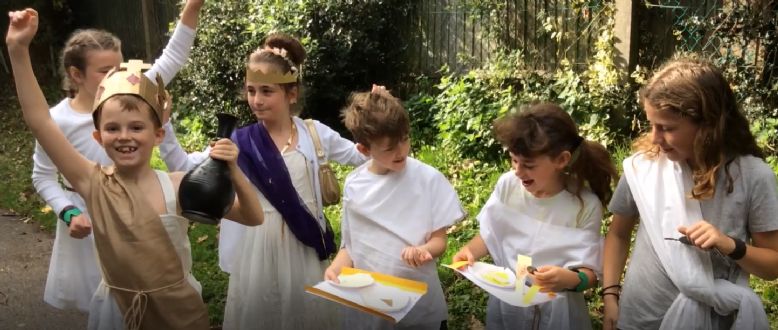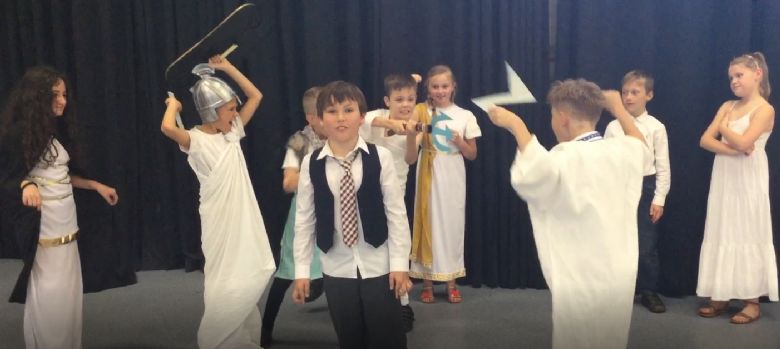 Finally, we made some incredible art -
such as these theatrical, emotive masks: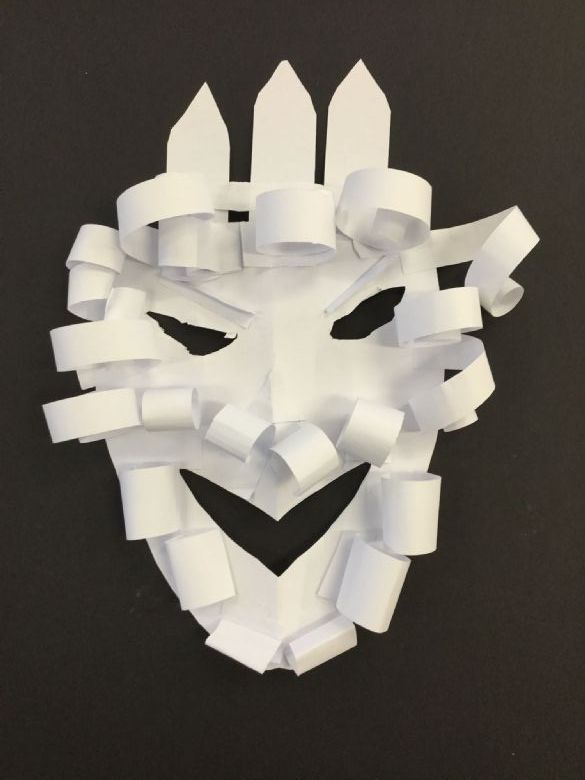 These Greek vases went just as planned,
Fired by kiln and painted by hand.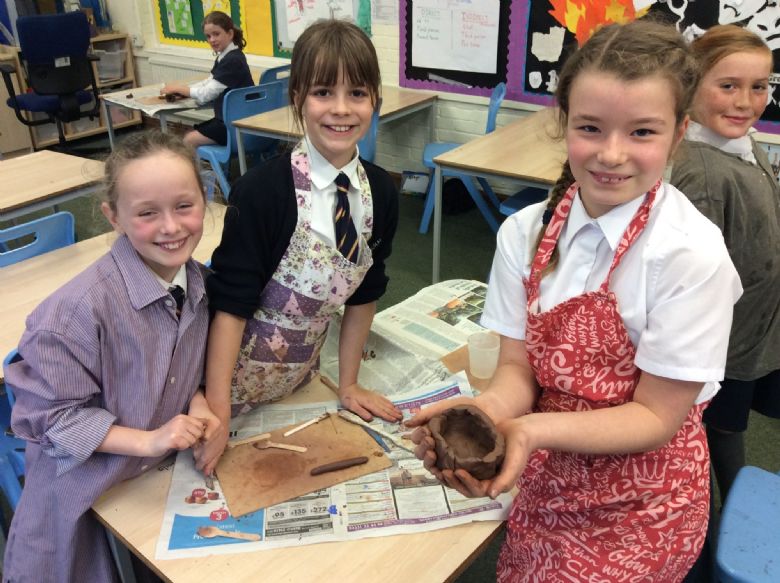 The fun keeps going - we're not done yet.
Though our topic will change (Mountains and Rivers are up next)!
Year 5 Class Olympics
We have had a great first week learning all about the Ancient Greek and modern Olympics! We started the week learning about the Ancient Greek Olympics before moving onto creating our own.
We competed in some different sports including discus, running (wearing our wreaths) and the triple jump!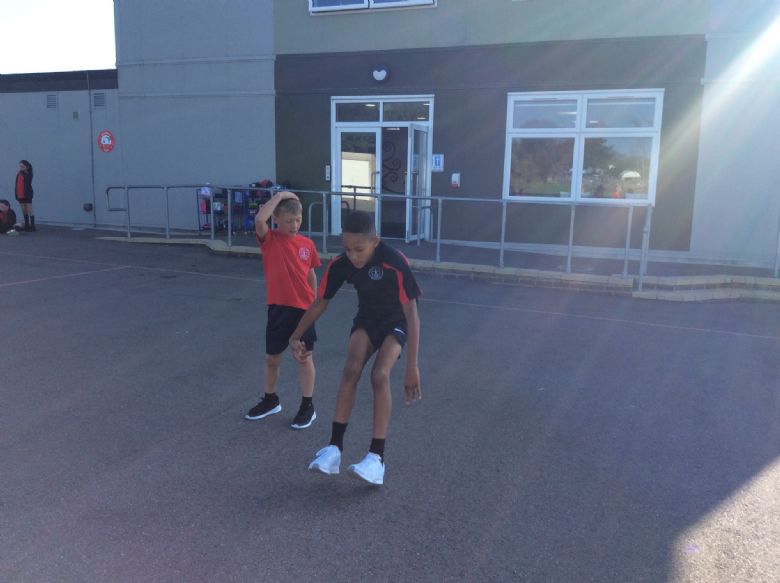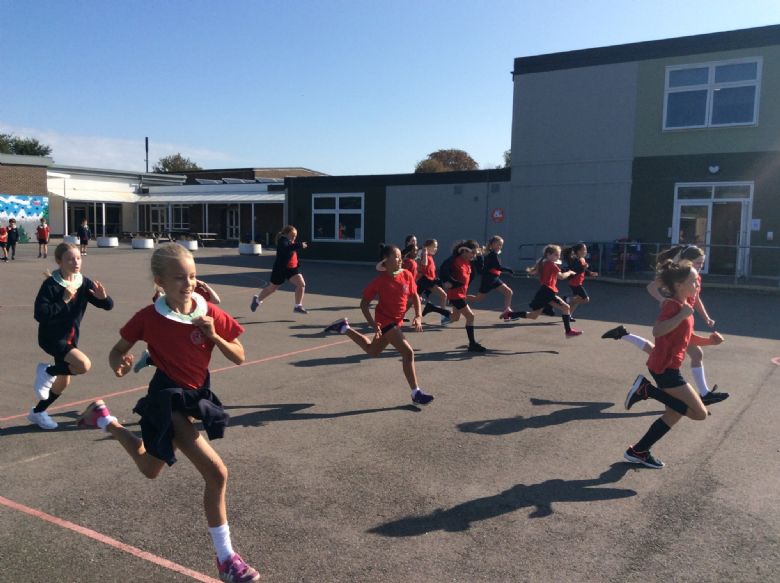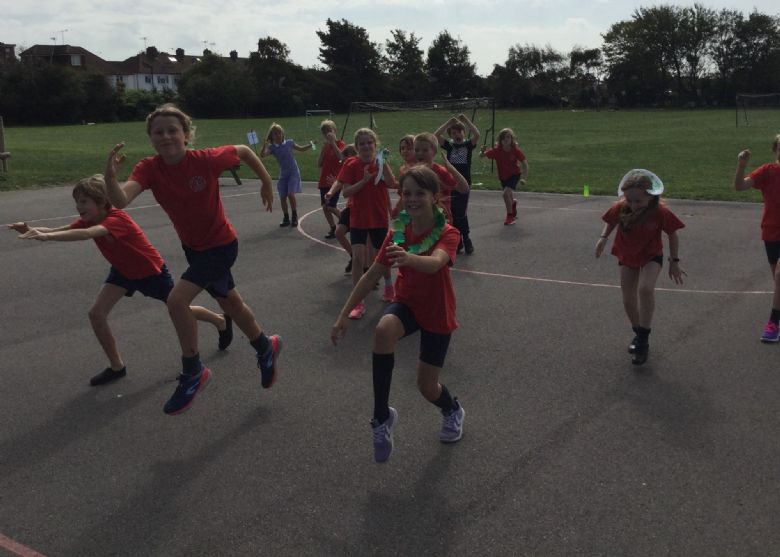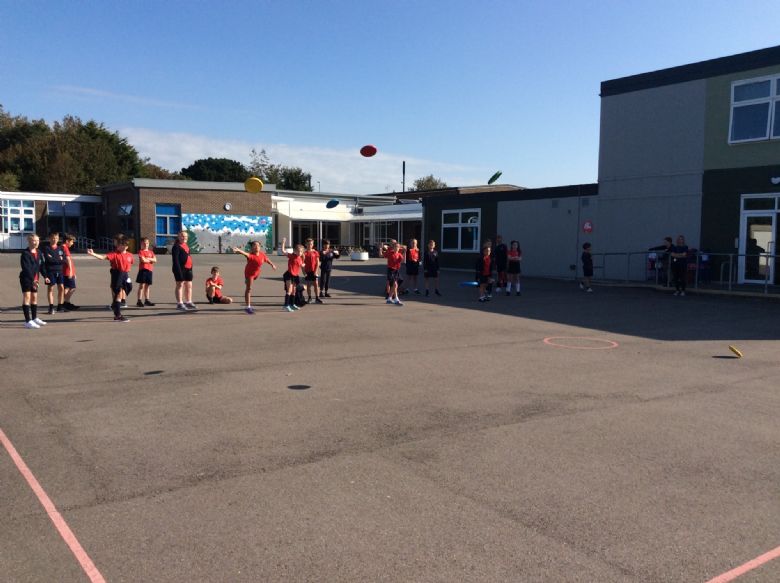 Earlier in the week, we also designed mascots, created laurel wreaths and made a class Olympic torch.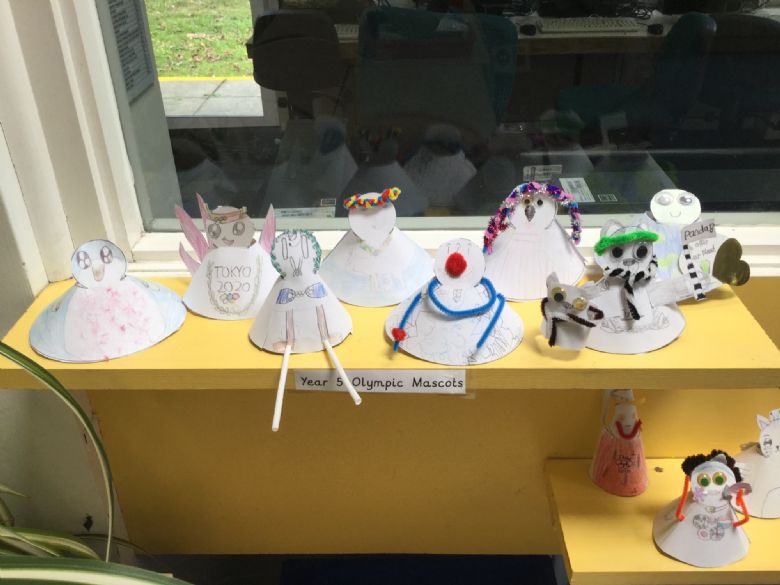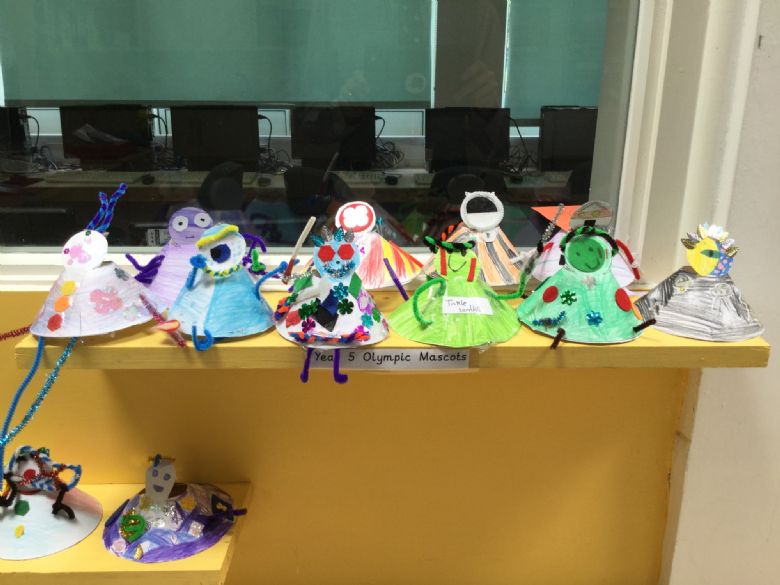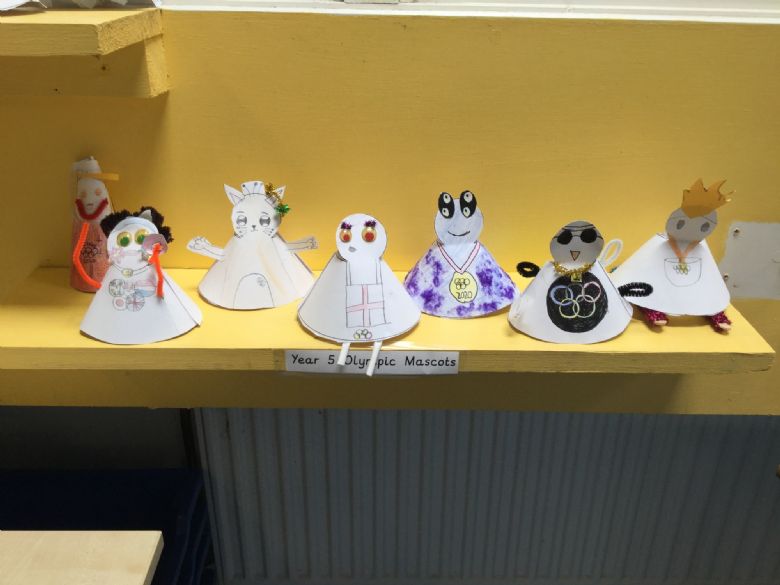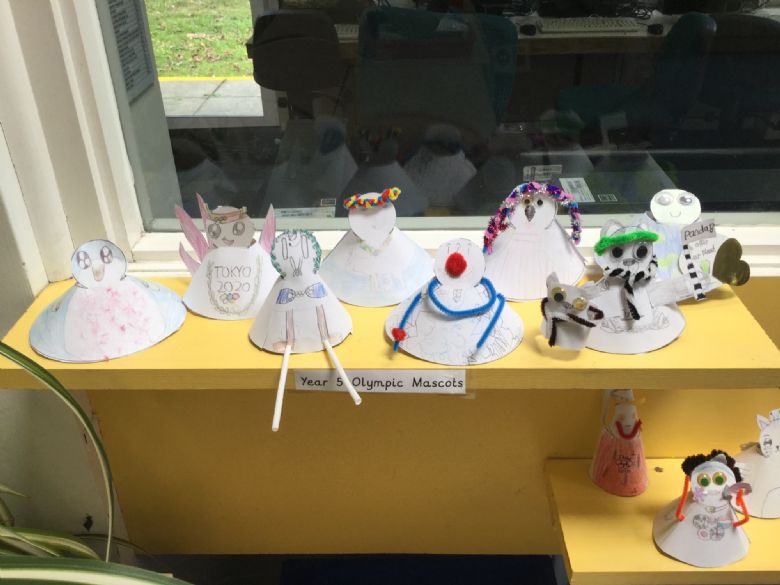 A fantastic start Year 5! Well done!